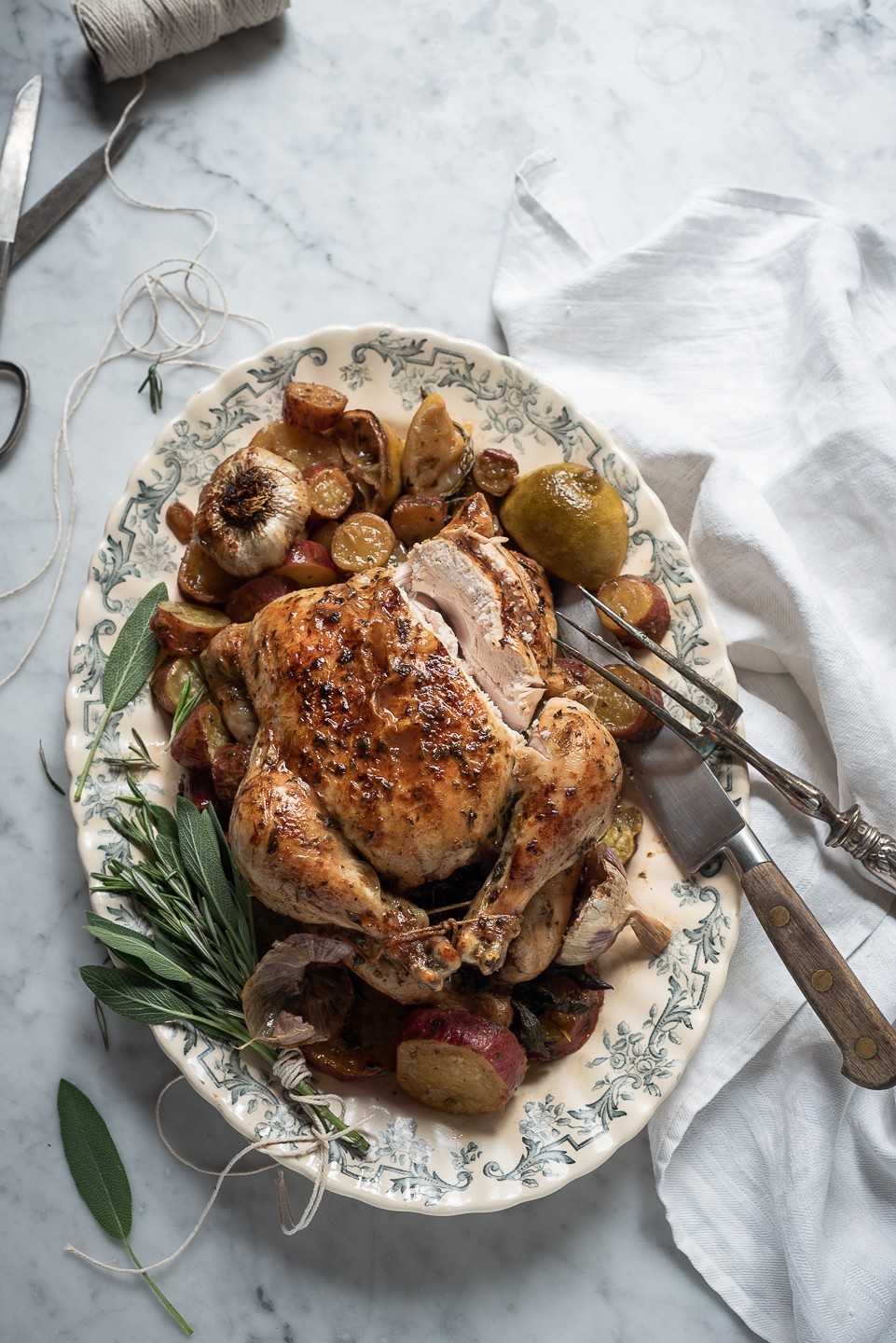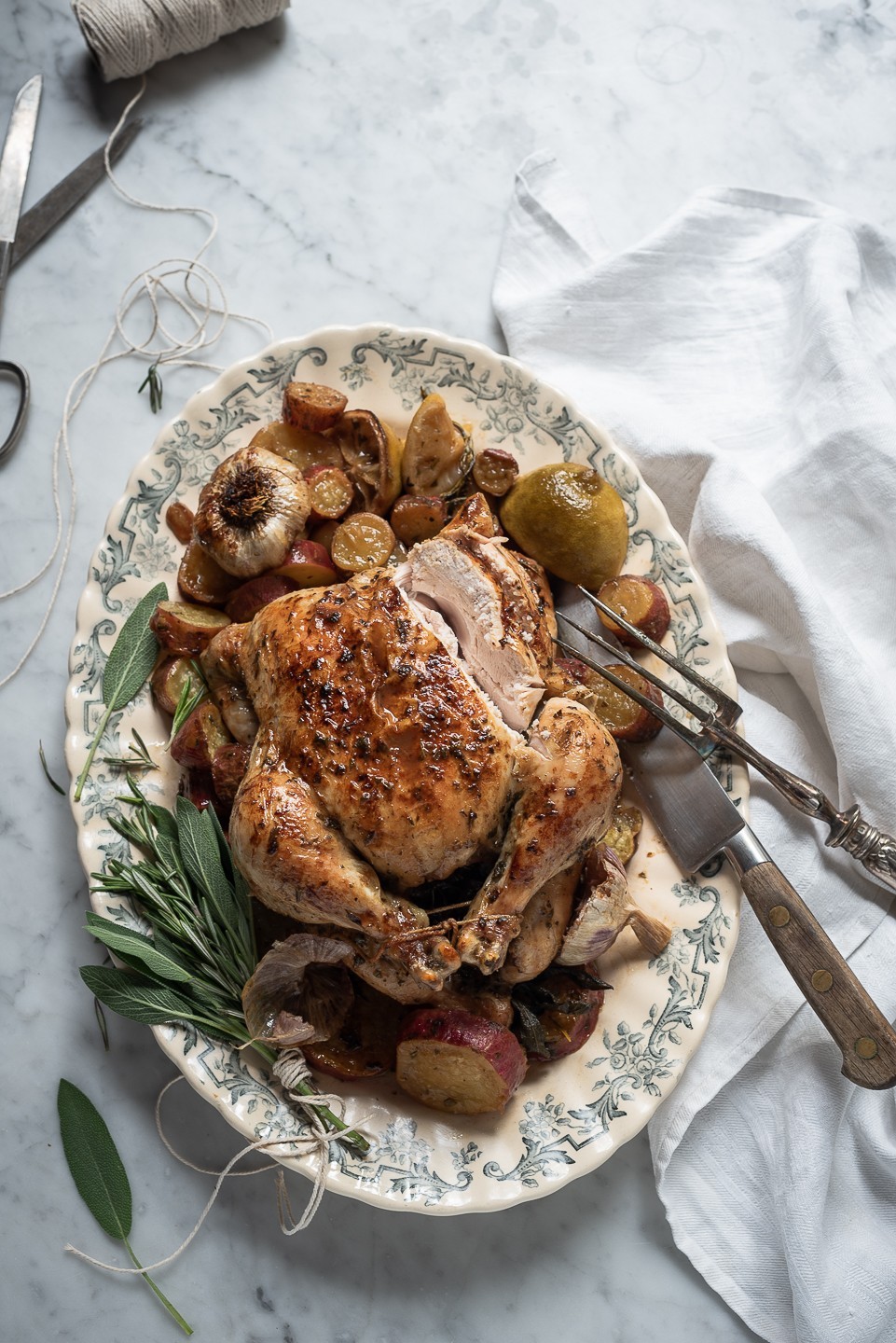 There's a weekend of feasting ahead. Here are twenty Father's Day lunch and brunch recipes that will set you up for the day. From eating in pyjamas to a sprawling lunch and late afternoon tea, there's something to suit every occasion.
Chicken loves herbs. It's especially good with the woody aromas of rosemary and sage. Here, I've used the herbs in a butter rub. Adding sweet potatoes, lemon and plenty of garlic makes this Buttered roast chicken a glorious one pan feast.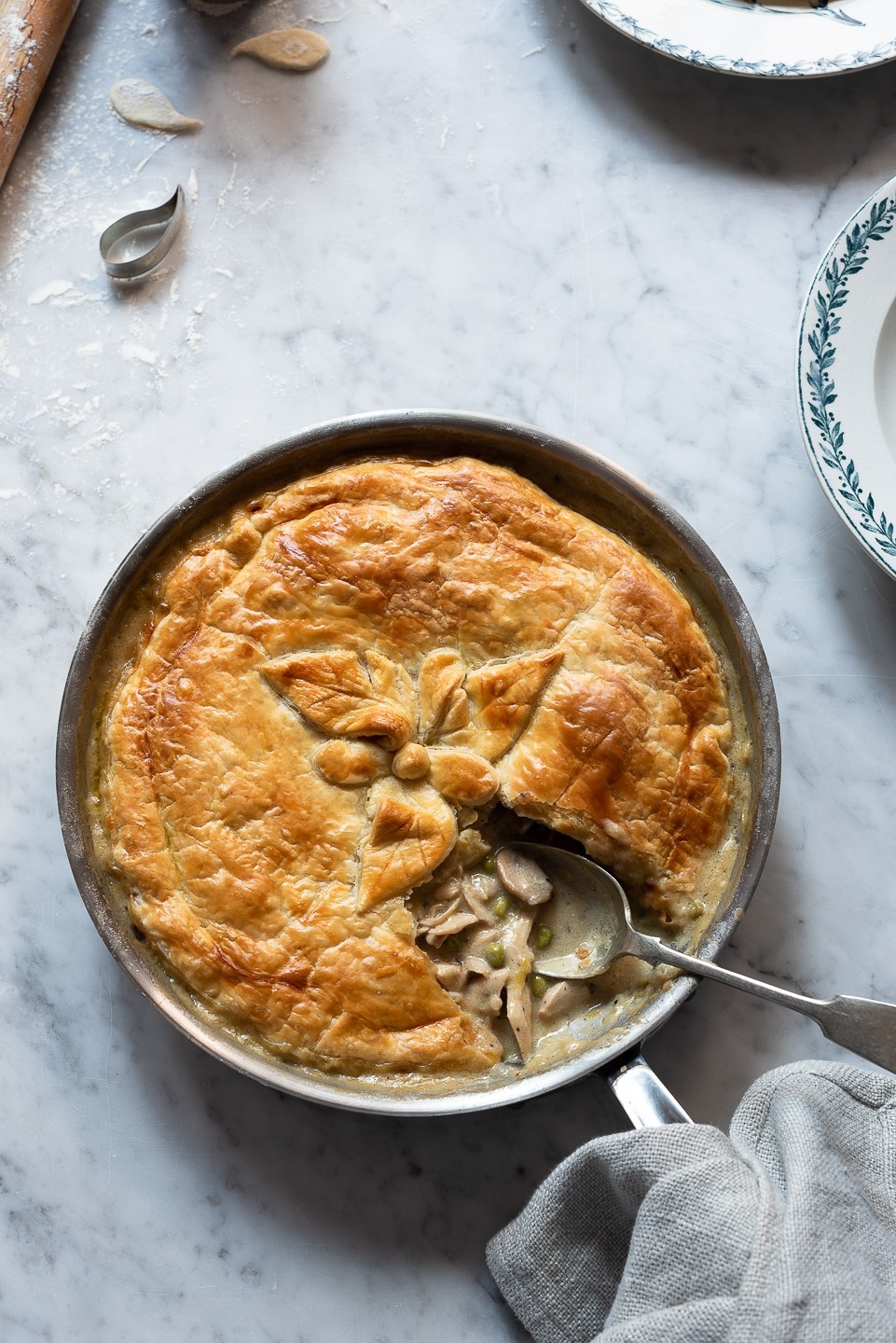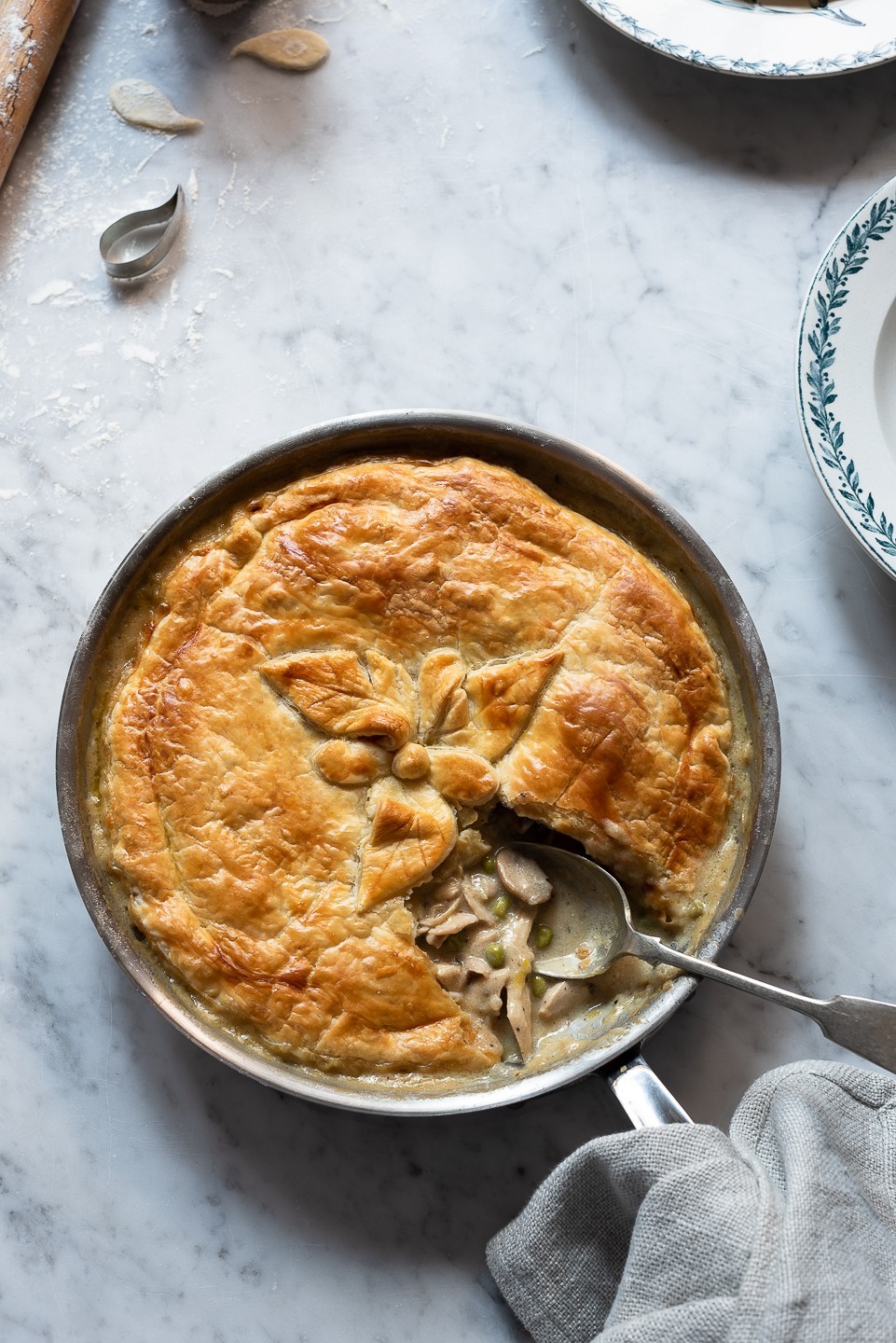 When the weather cools, there's nothing quite as comforting as pie. This Chicken and leek pie is homely completely delicious. Serve with roast root vegetables, like parsnips, sweet potato or heirloom carrots. Waxy potatoes tossed in butter and roughly chopped parsley are also delicious.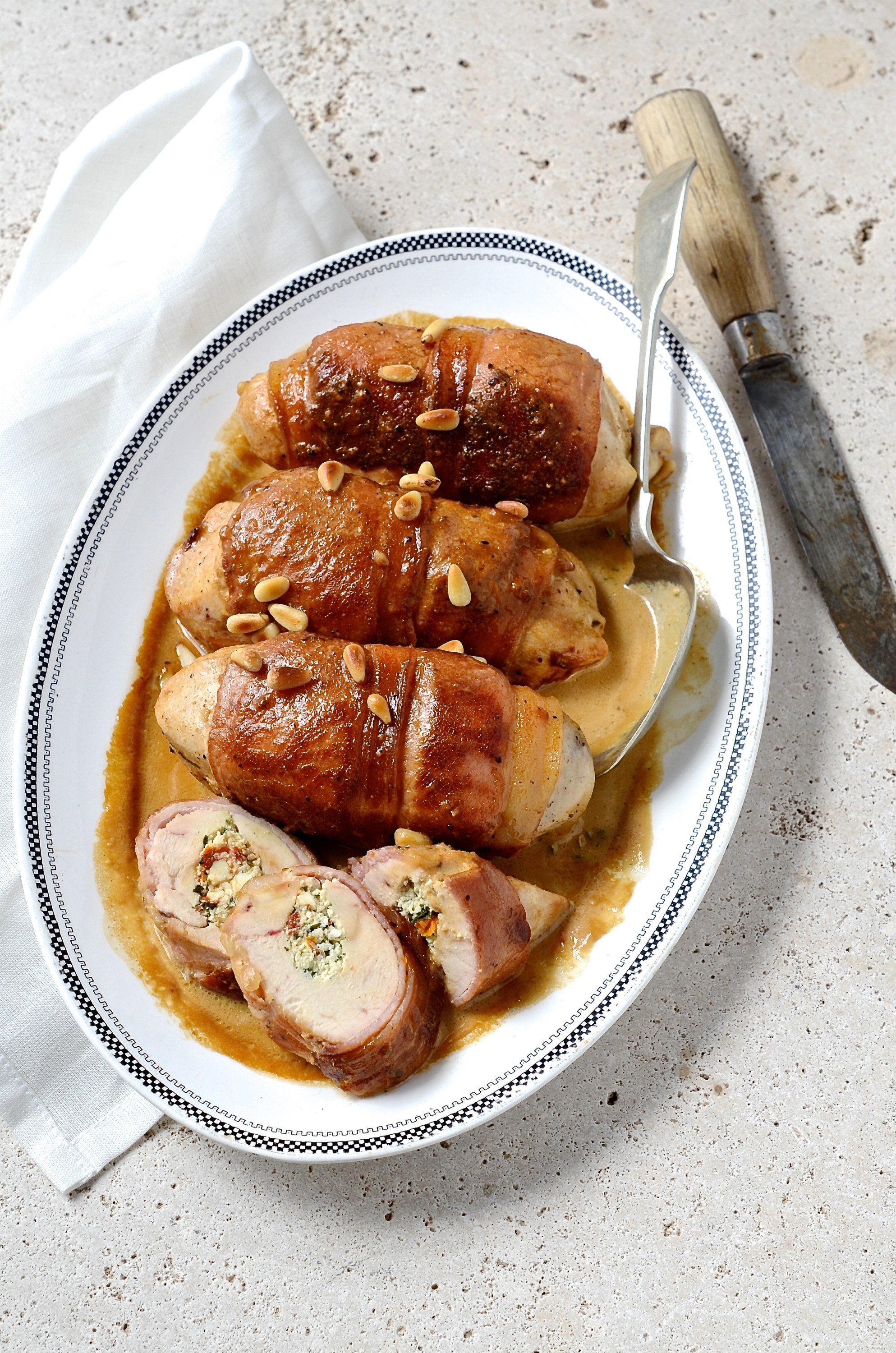 If you're looking to breathe new life into your everyday chicken favourites, my bacon wrapped chicken is just the ticket. I stuff the fillets with a ricotta and sundried tomatoes mixture before sautéing in a creamy parmesan sauce.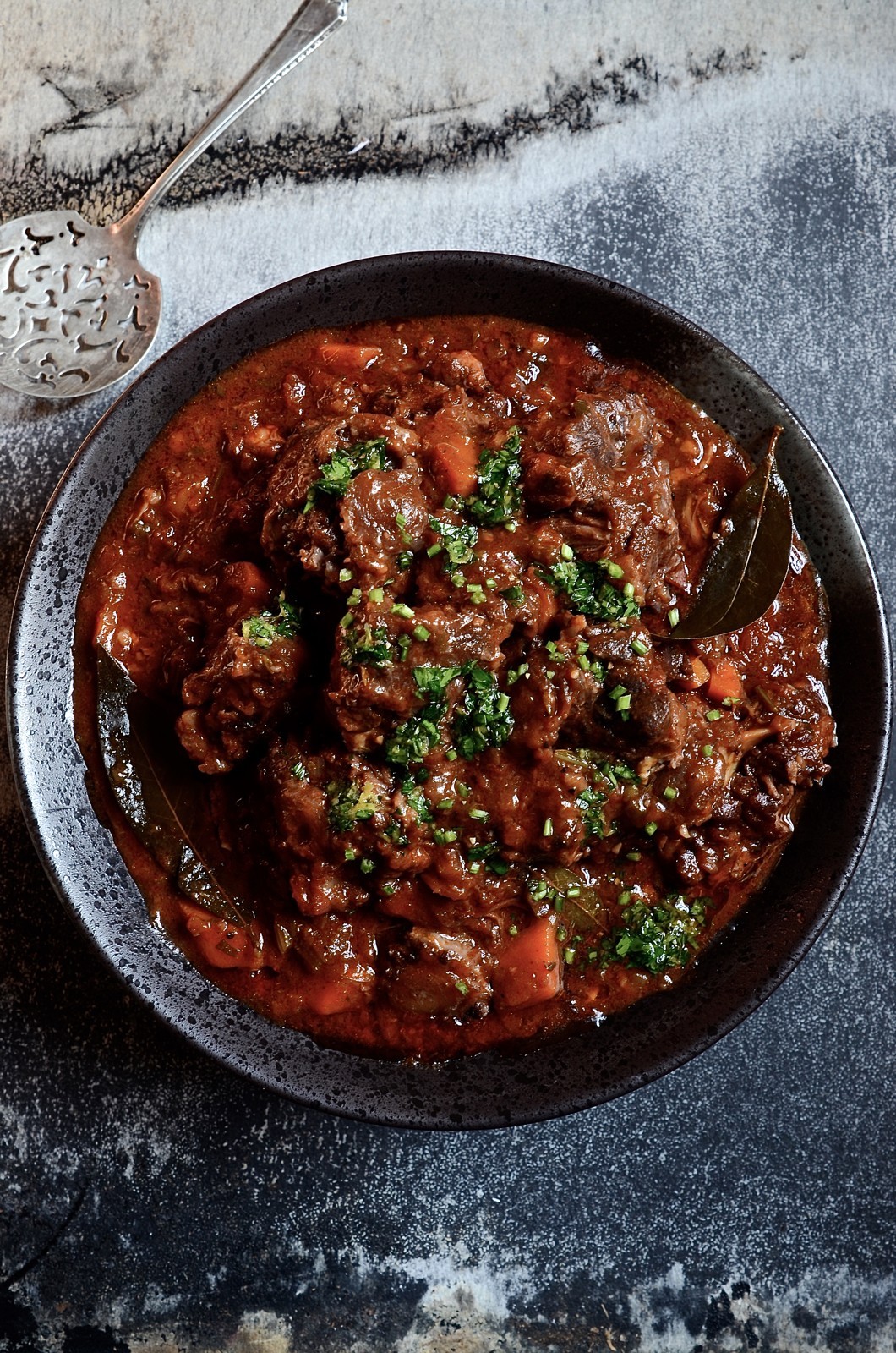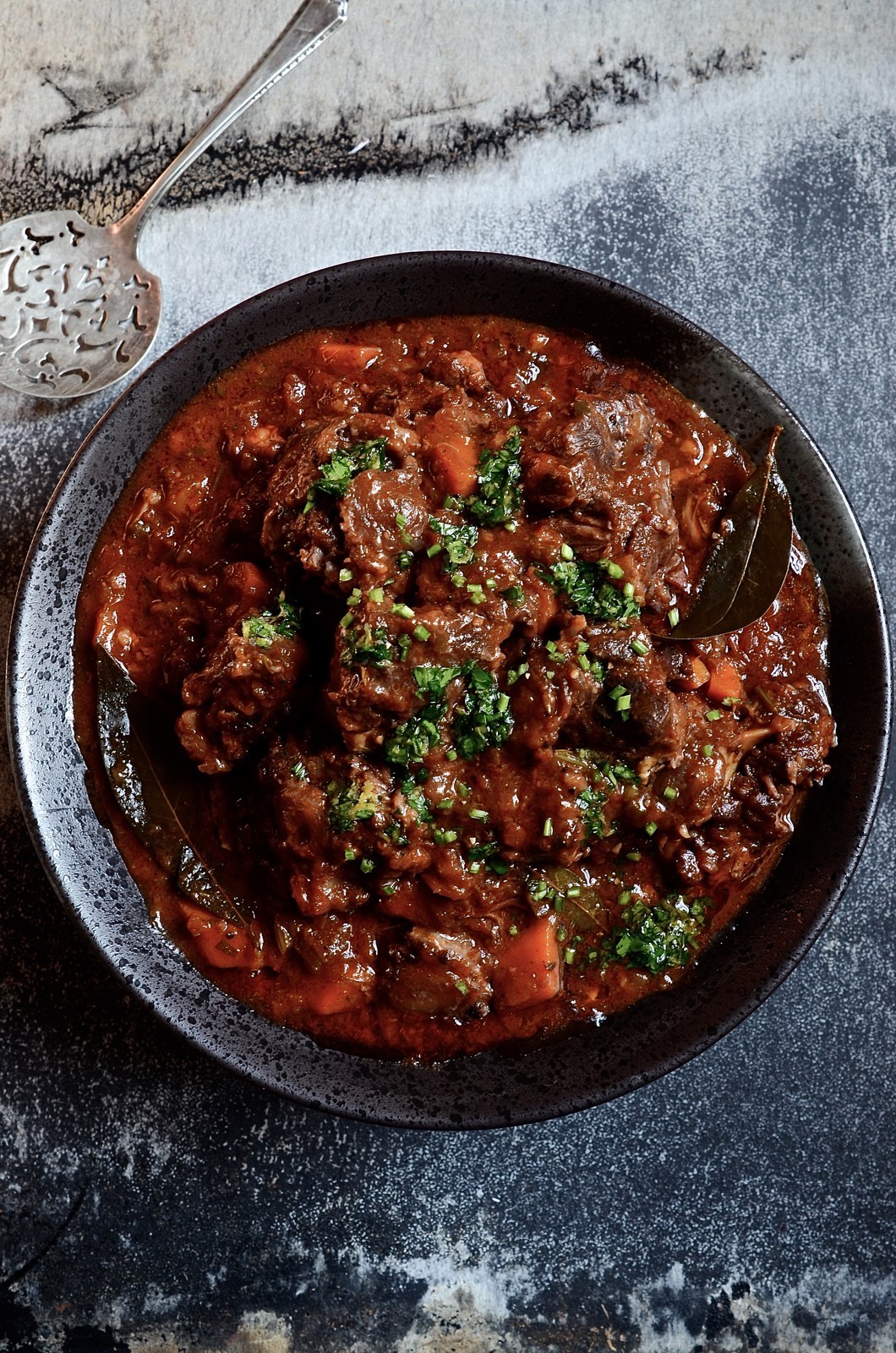 There's not much I can say here other than, if you're 'meat-minded', as many South Africans are, and you find yourself in hibernation mode with a crackling fire to warm your toes and a glass of ruby red in hand, this hearty slow-braised red wine oxtail has your name on it.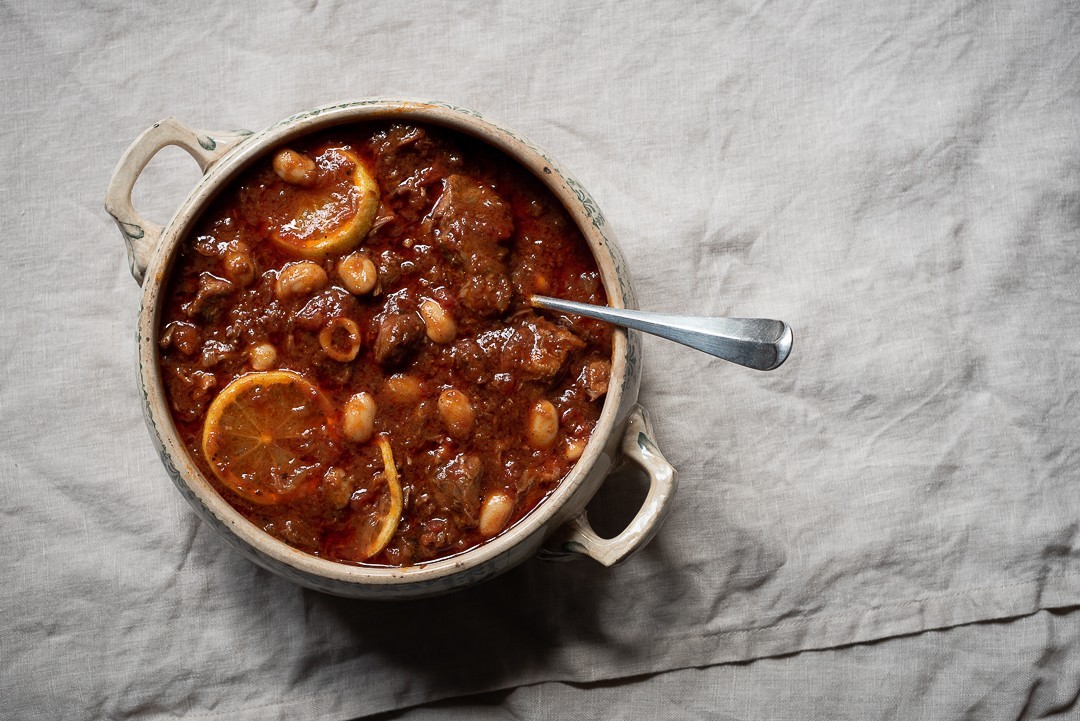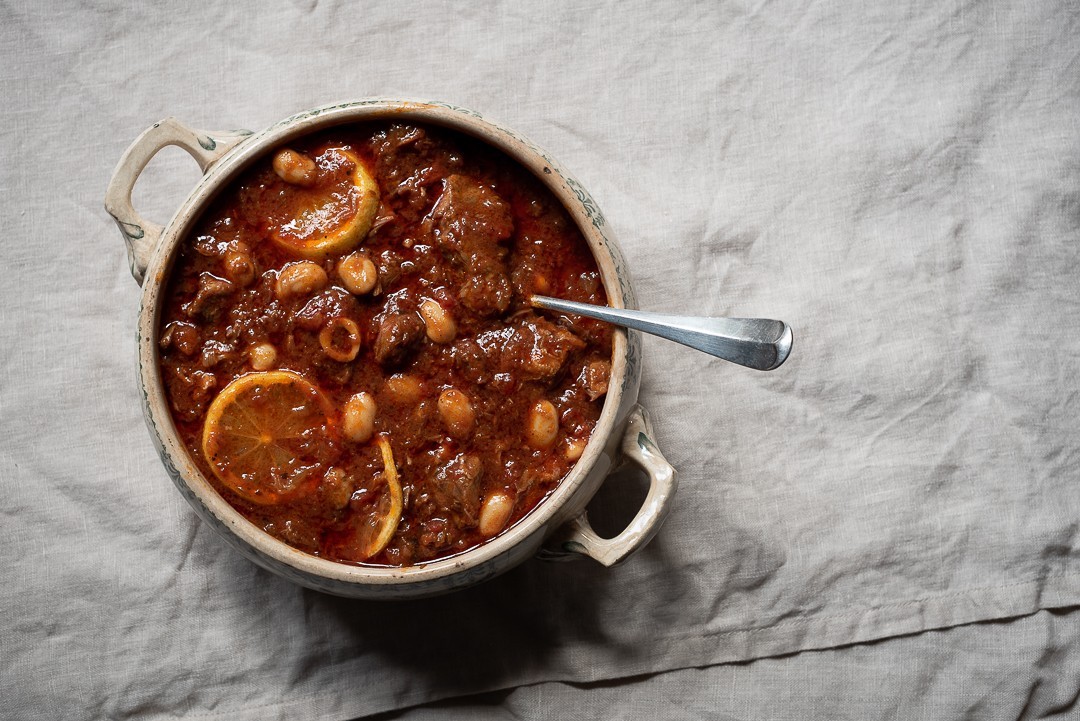 Typically, bredie is a slow-cooked Cape Malay stew. While not especially hot, this North African lamb knuckle bredie is mildly spicy with great depth of flavour. Coriander, garam masala and cumin are responsible for the earthiness of the sauce, while ginger and chilli offer a heated element. I balance the savouriness and tomatoey acids with a squidge of honey.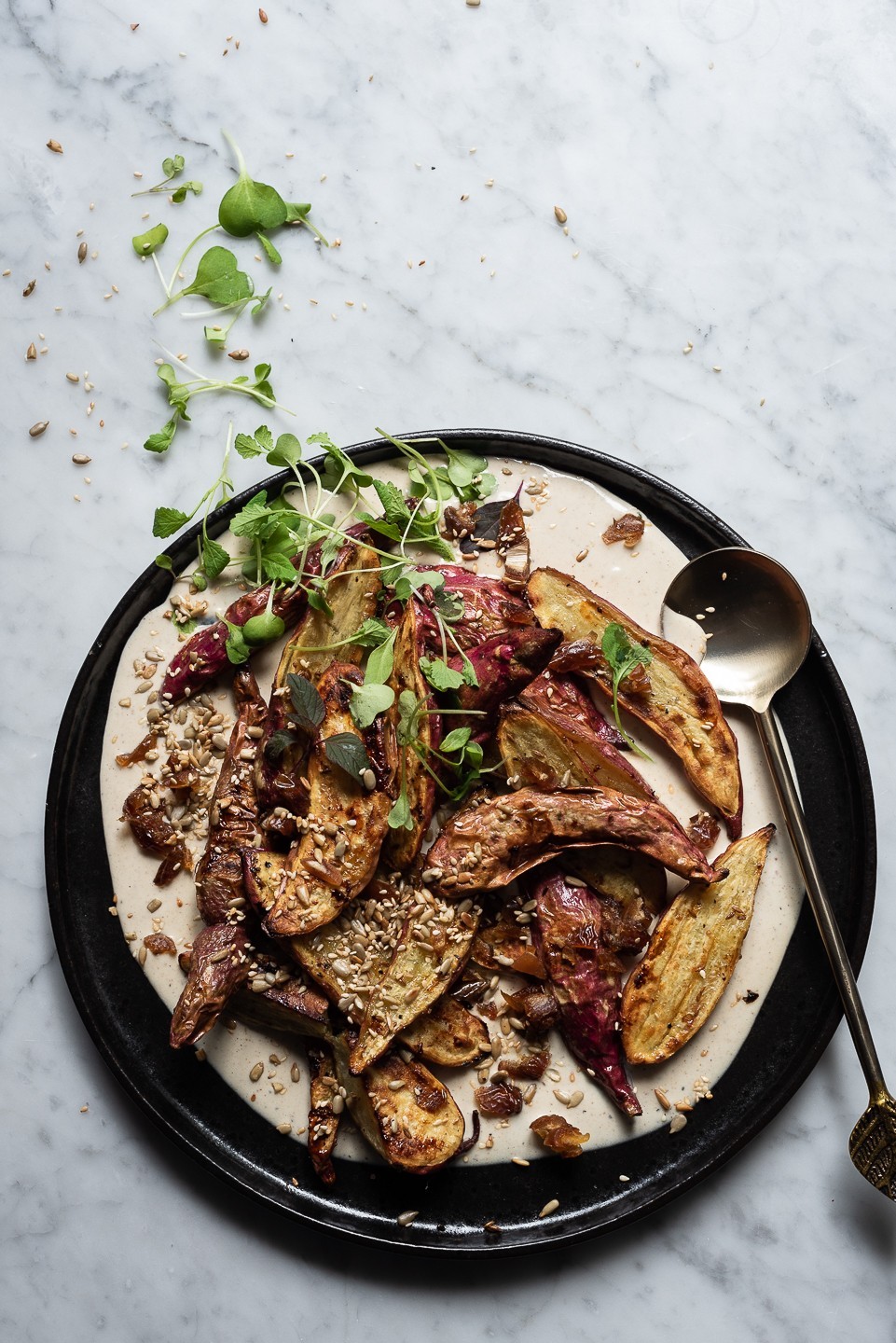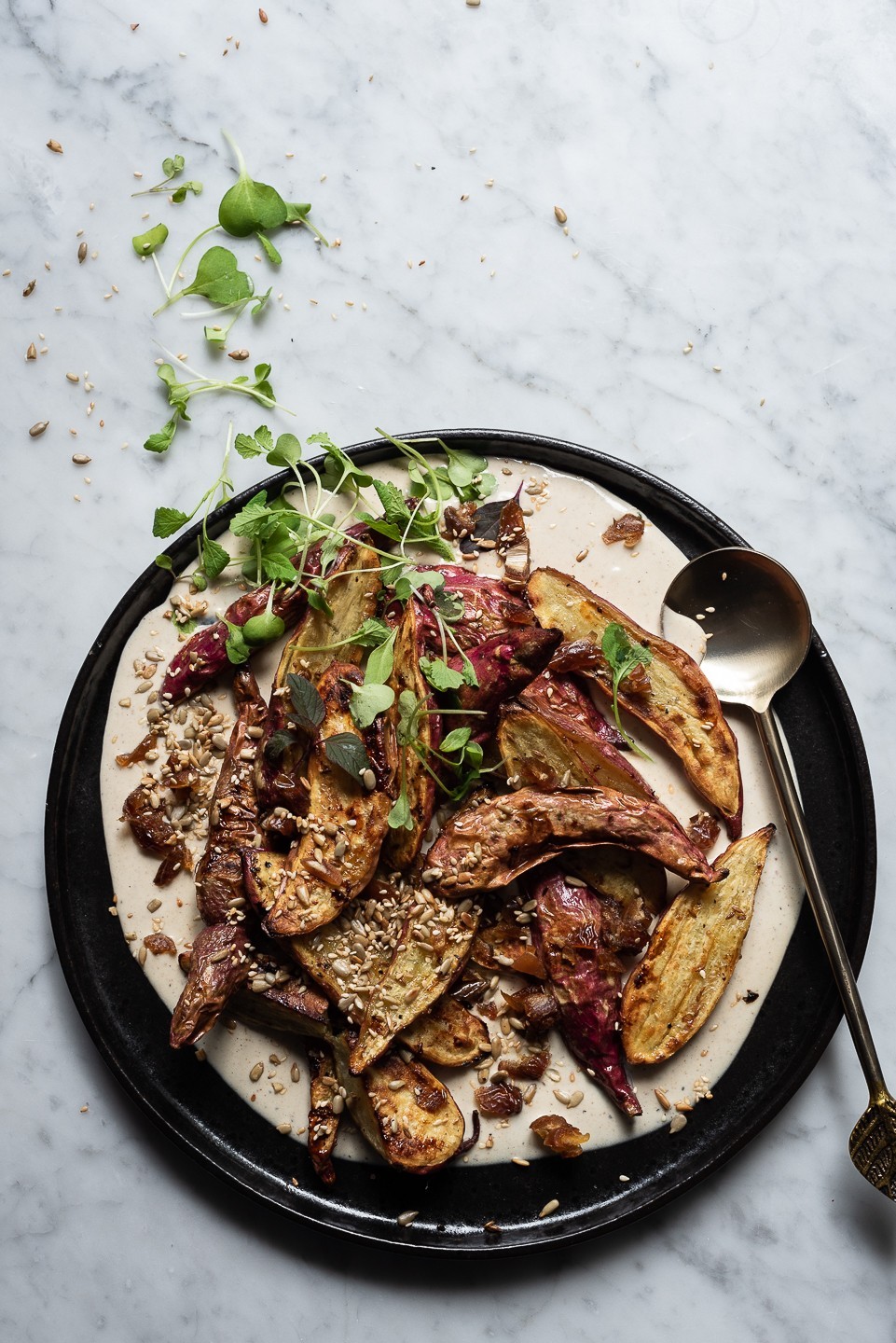 If you you're a fan of tahini, you're going to love these Cumin roasted sweet potatoes with tahini sauce. A light scattering of cumin seeds adds just enough earthiness to make it feel Middle Eastern. You can use ground cumin too, but whole spices have a pungency that dry spices lack.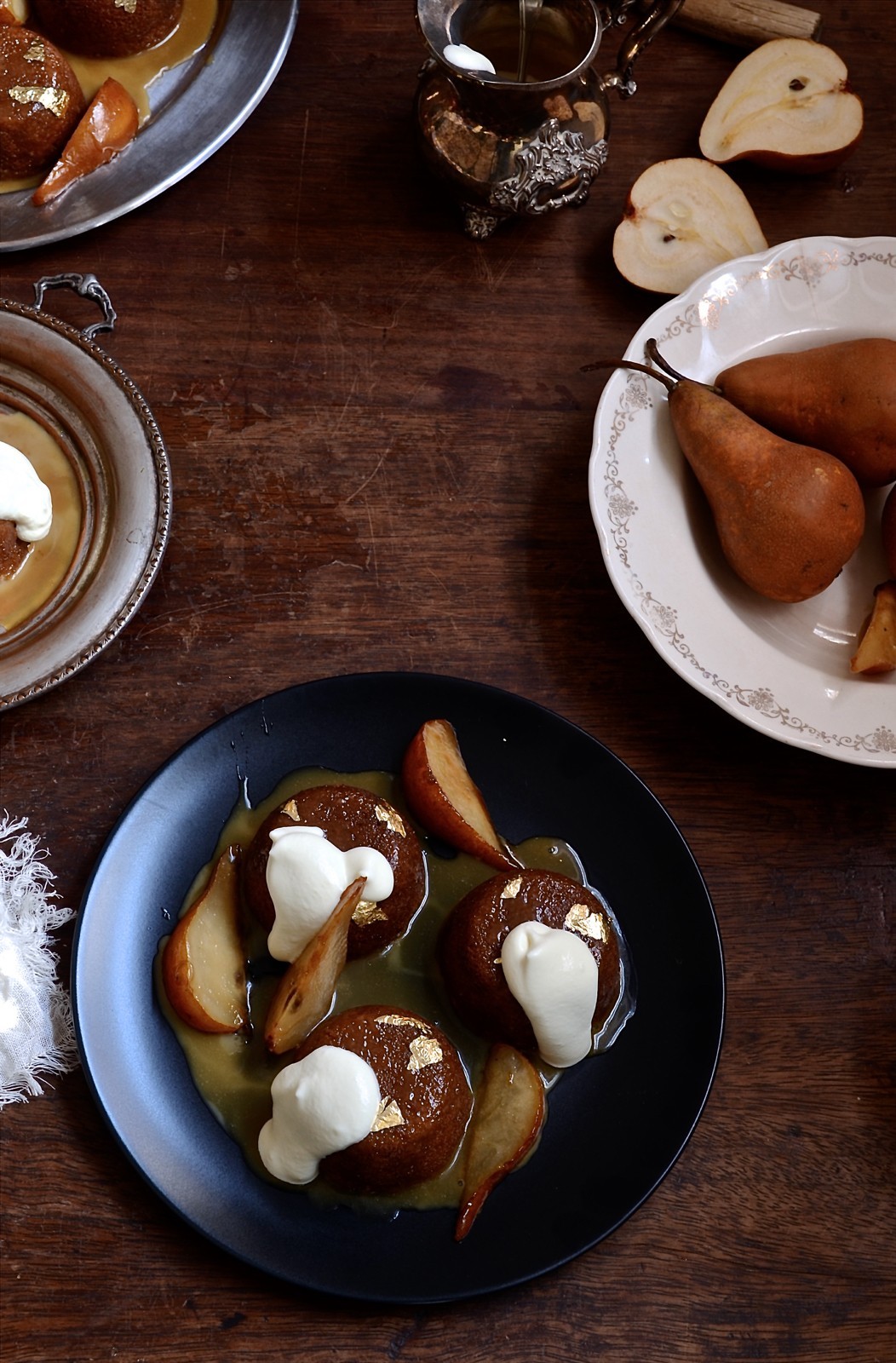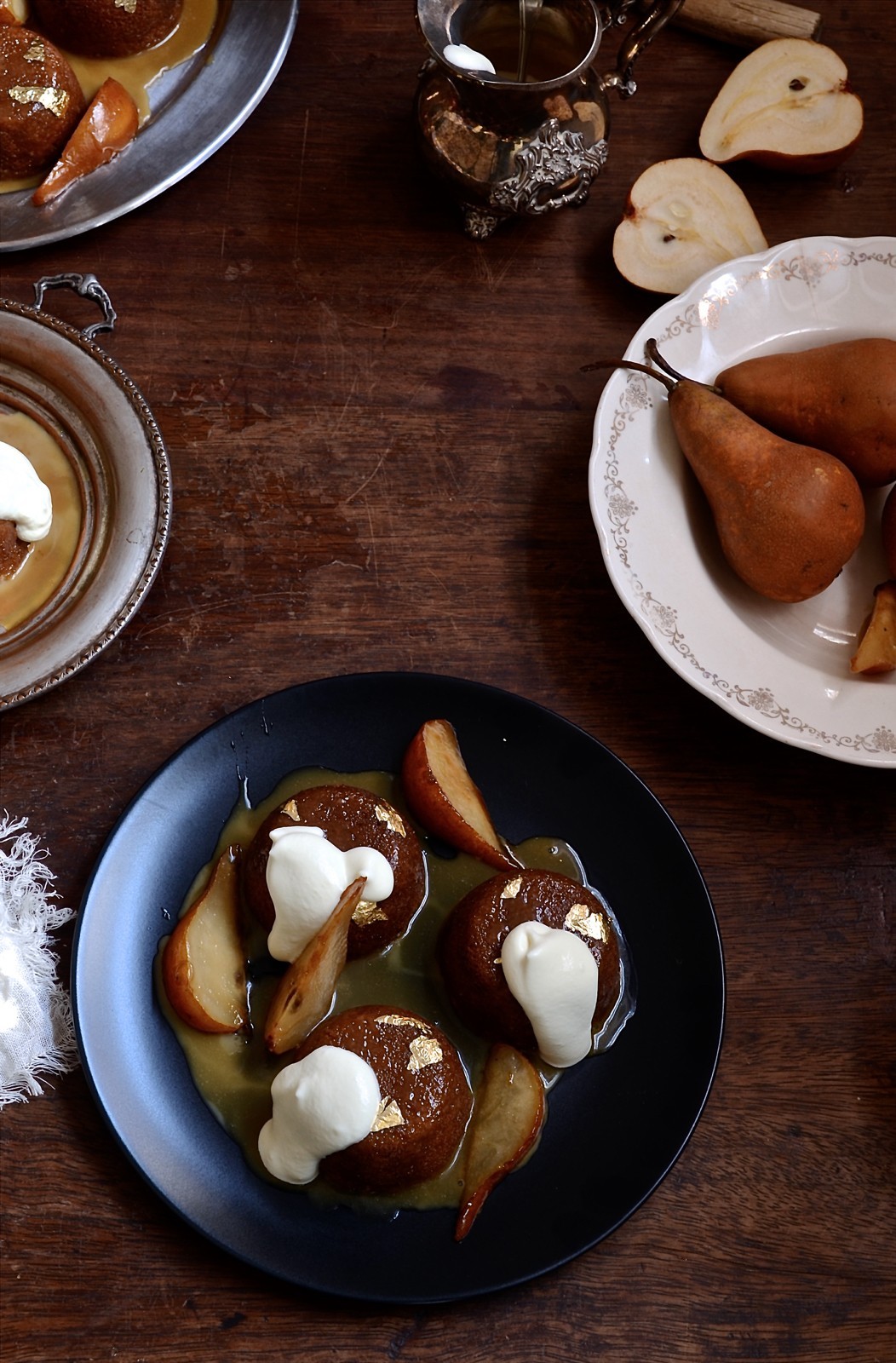 Malva pudding must be one of South Africa's most loved puddings. In a recent survey, it was voted the nation's favourite baked pud. With a warm milky syrup seeping through the sponge, every spoonful is saturated with sweet nostalgia. This is the pudding I grew up on. With numerous requests for a Malva pudding recipe, I thought it time to share my mother's recipe, with a few tweaks.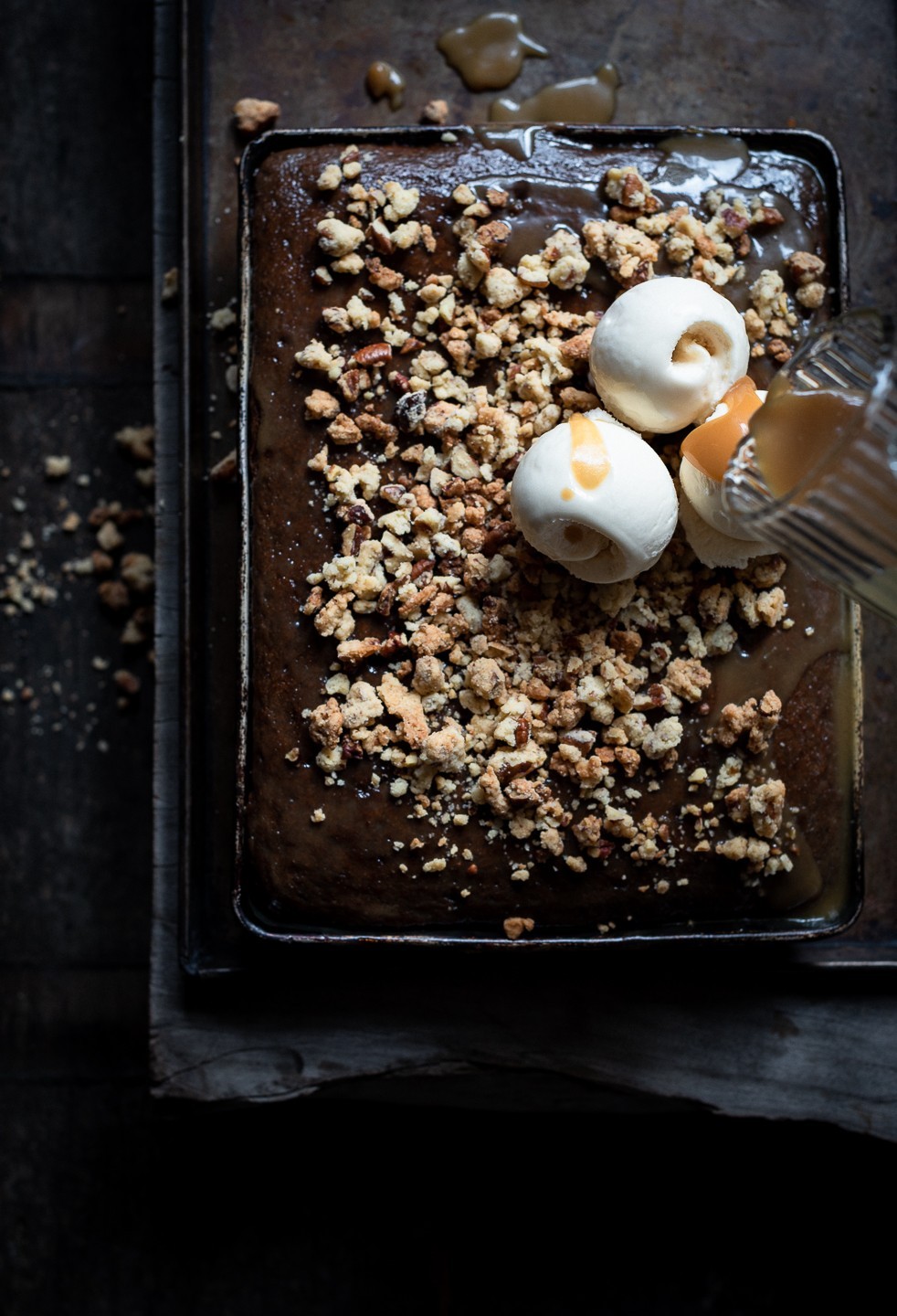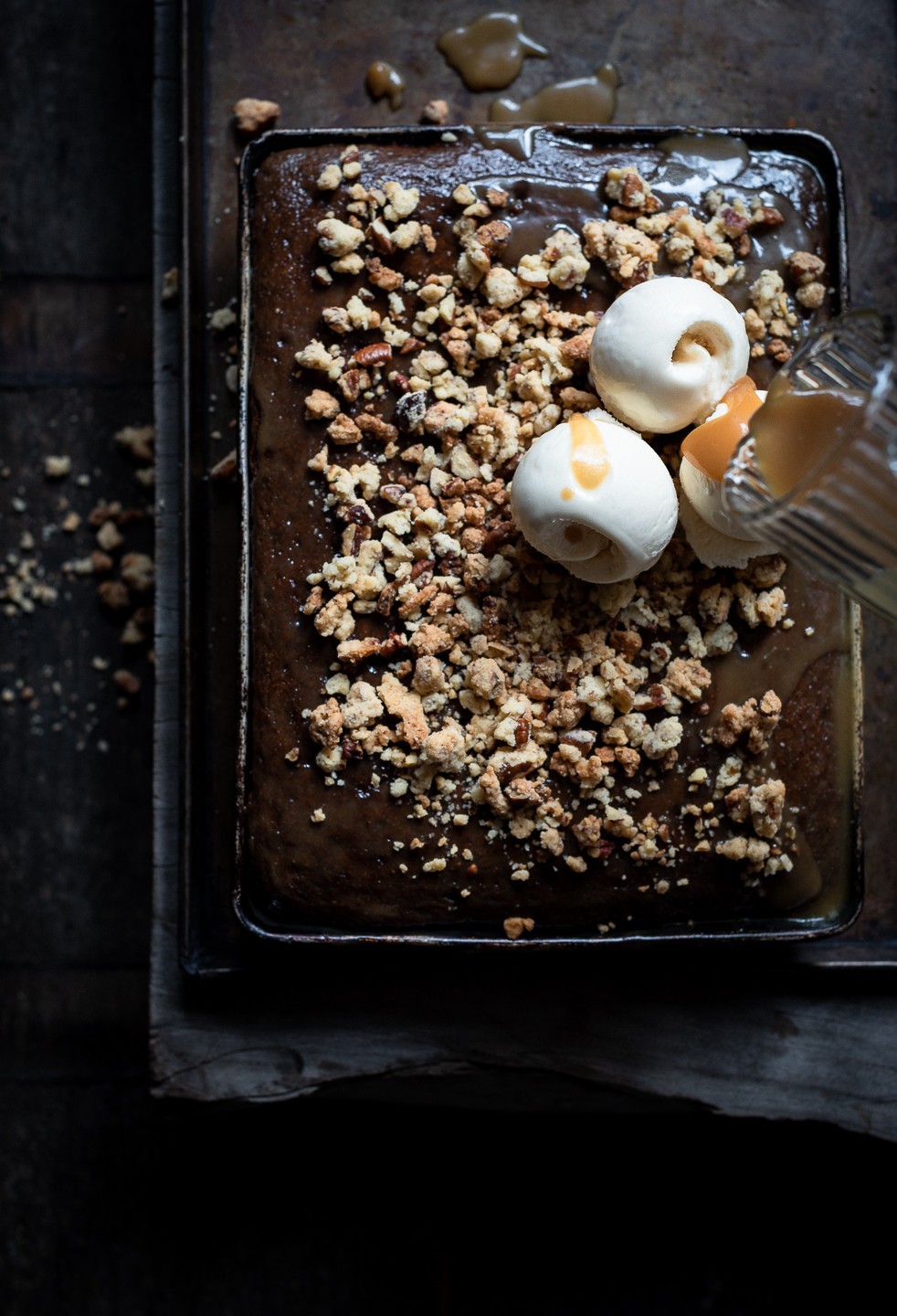 This is what happens when you spend too much time in the kitchen. You start playing with the classics and end up with possibly the best cookie crumble sticky toffee pudding ever. Imagine buttery pecan cookies strewn over a toffee sauce-soaked date pudding. Virtuous, it certainly isn't. Dessert of your dreams? Absolutely.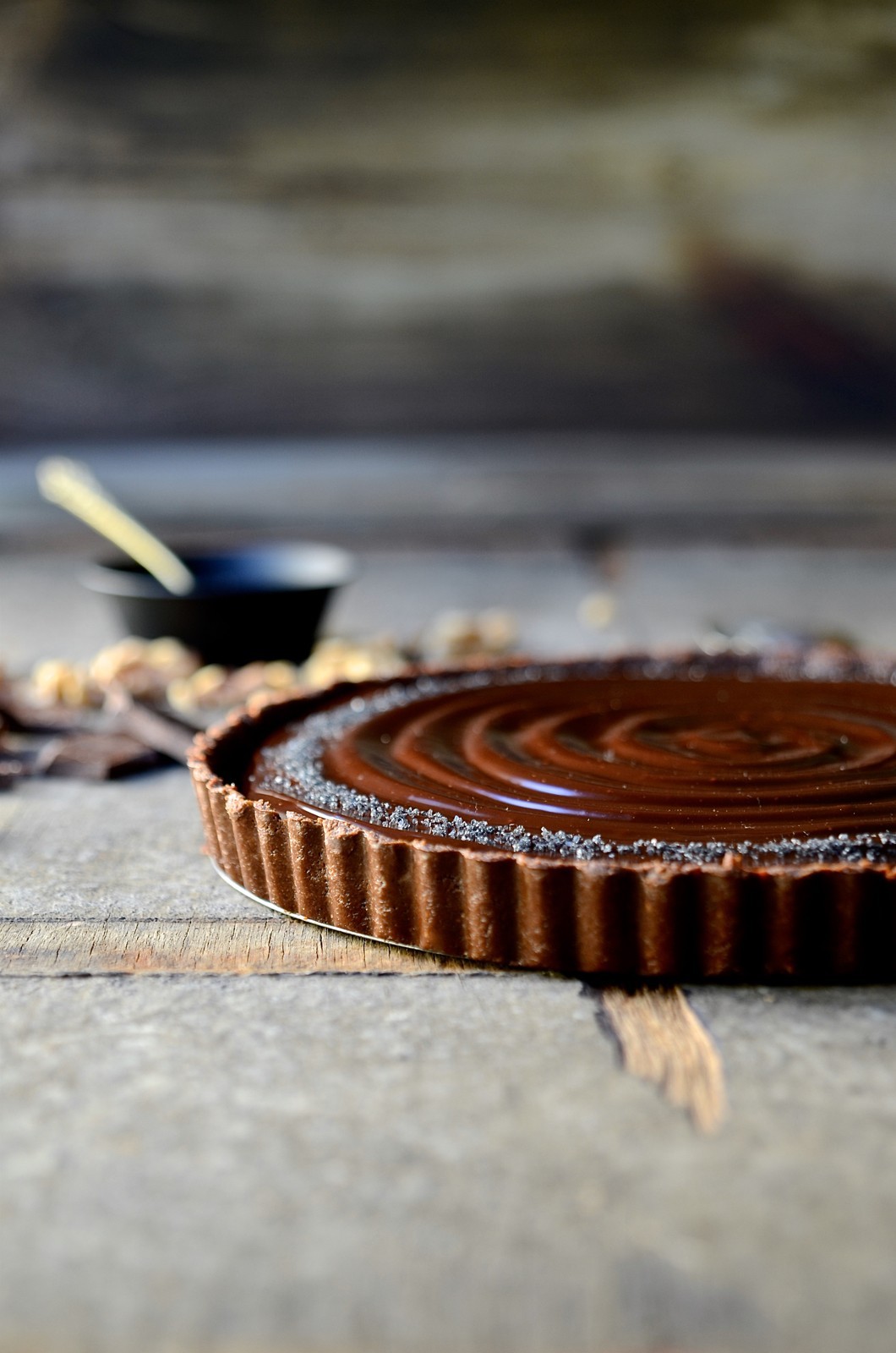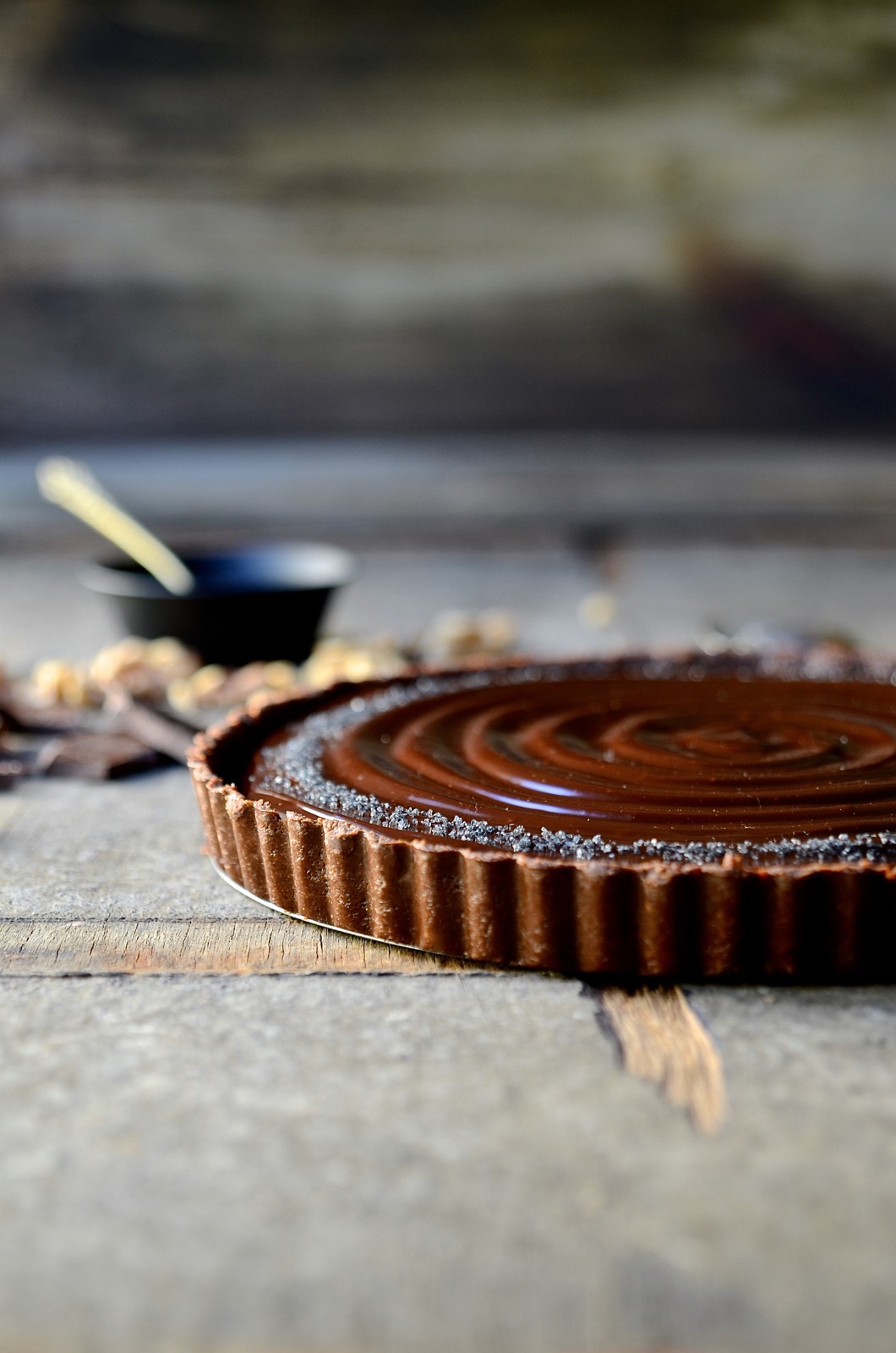 The real triumph of this no-bake walnut and caramel chocolate tart is that you don't need an oven or any baking skills whatsoever.  With no risk of failure, there's no downside to this easy chocolate tart recipe. One prerequisite though, is the best quality chocolate. It's the hero in this dessert. The caramel is obviously sweet, so I use a 70% chocolate for the filling.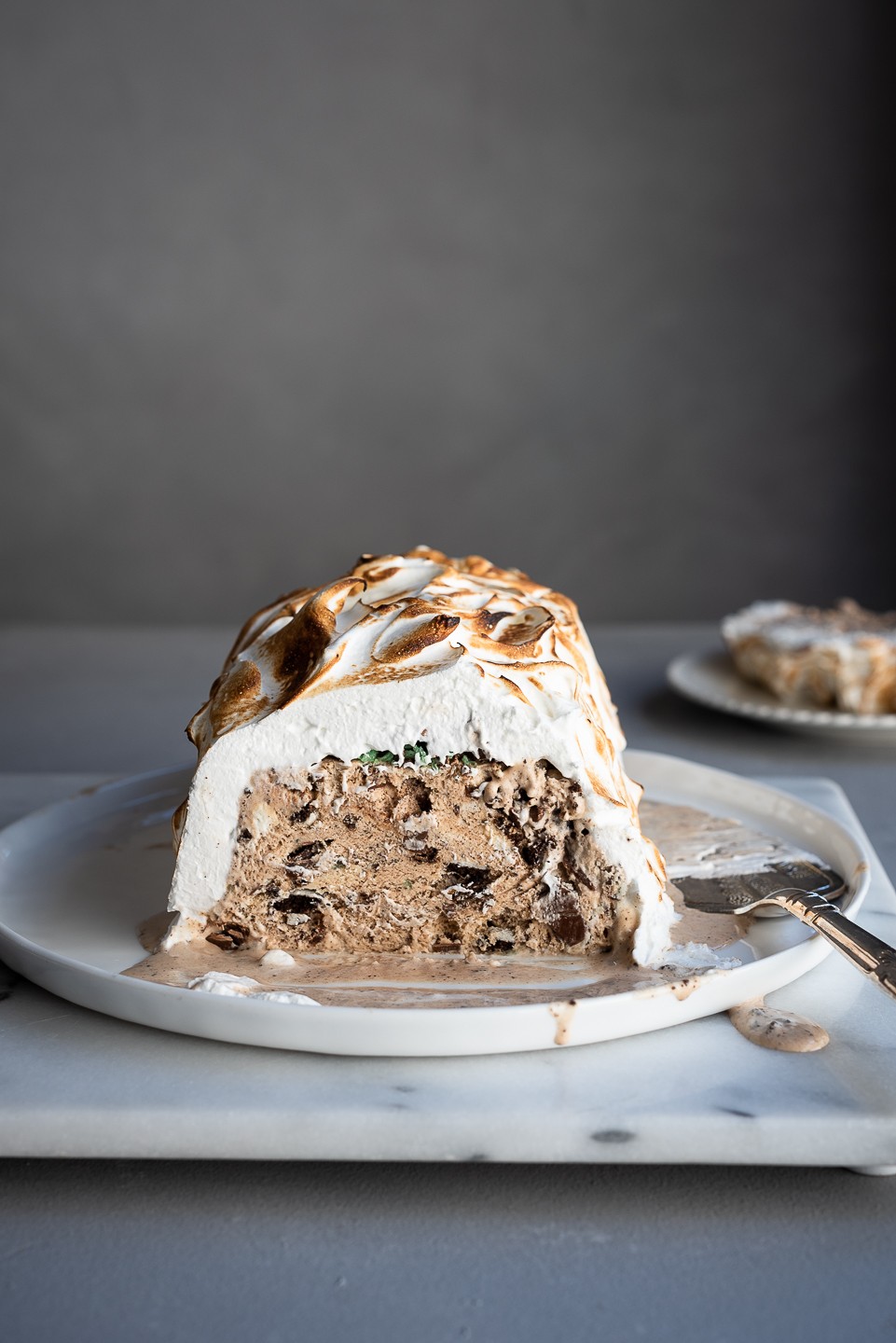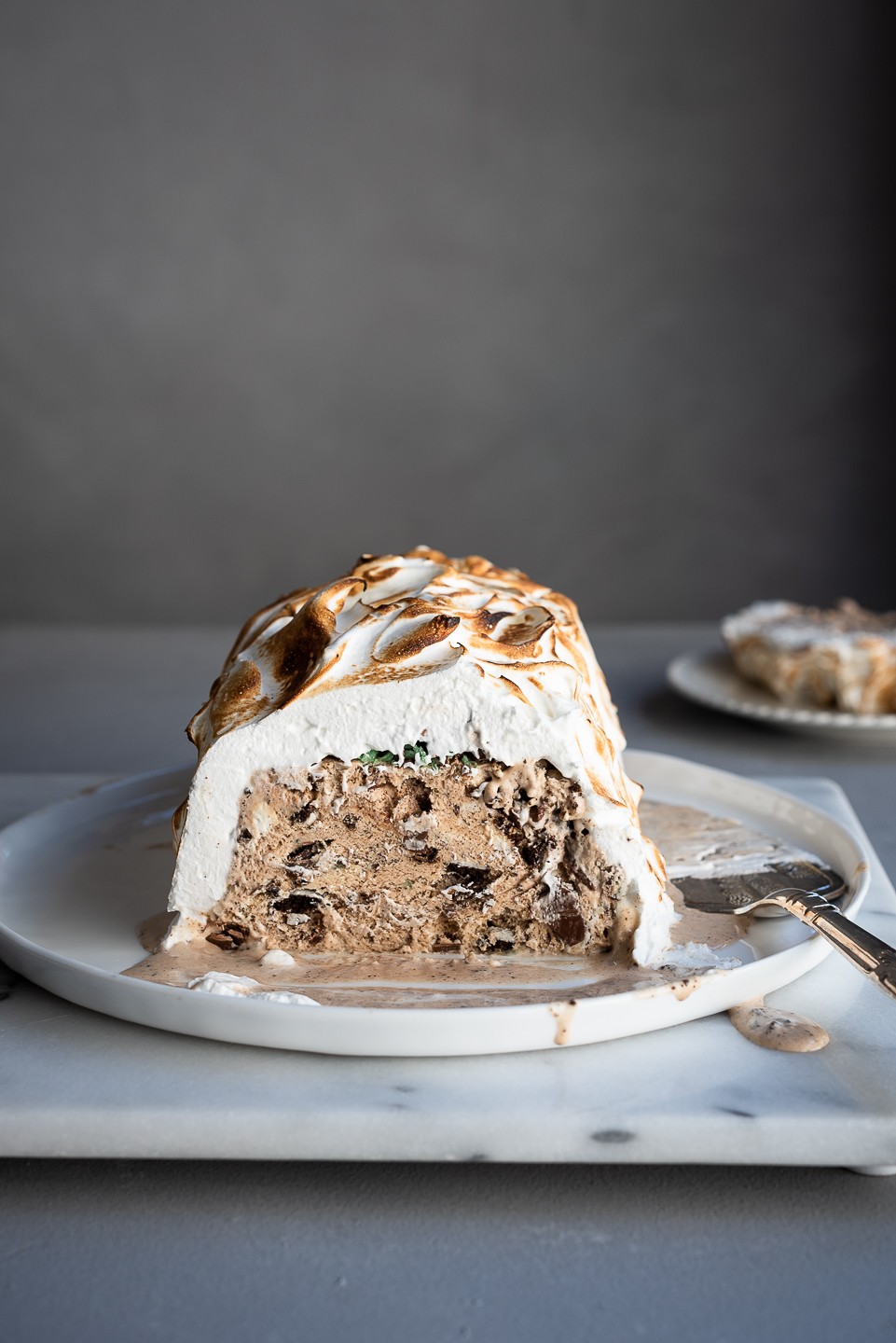 Peppermint crisp tart is arguable one of South Africa's most loved desserts. Several years ago I made this cake and needless to say, it won the hearts of pudding fans across the land. Here's another version – Oreo and Peppermint crisp ice cream. With only a handful of ingredients, the longevity of this traditional dessert remains firmly in place.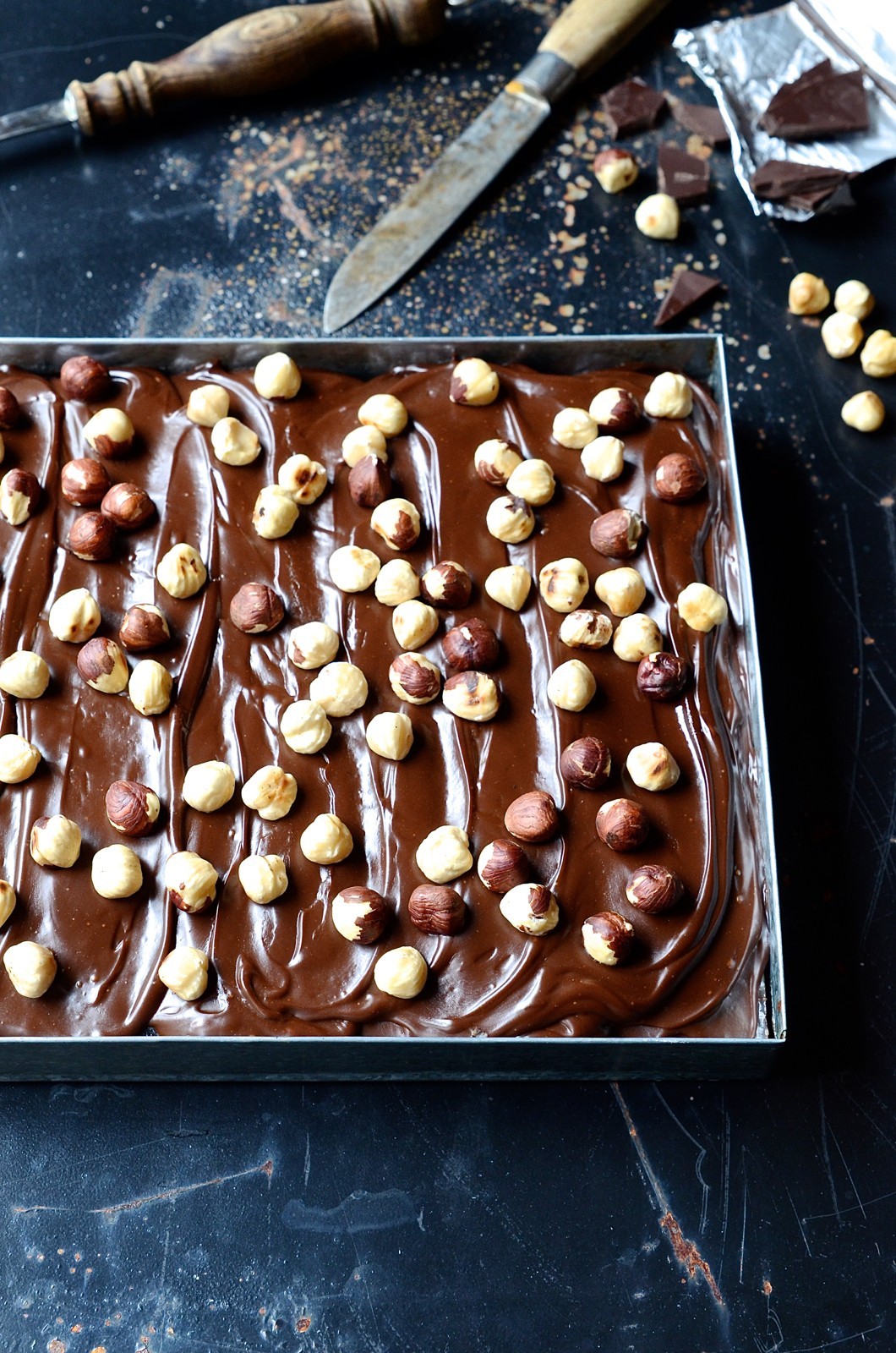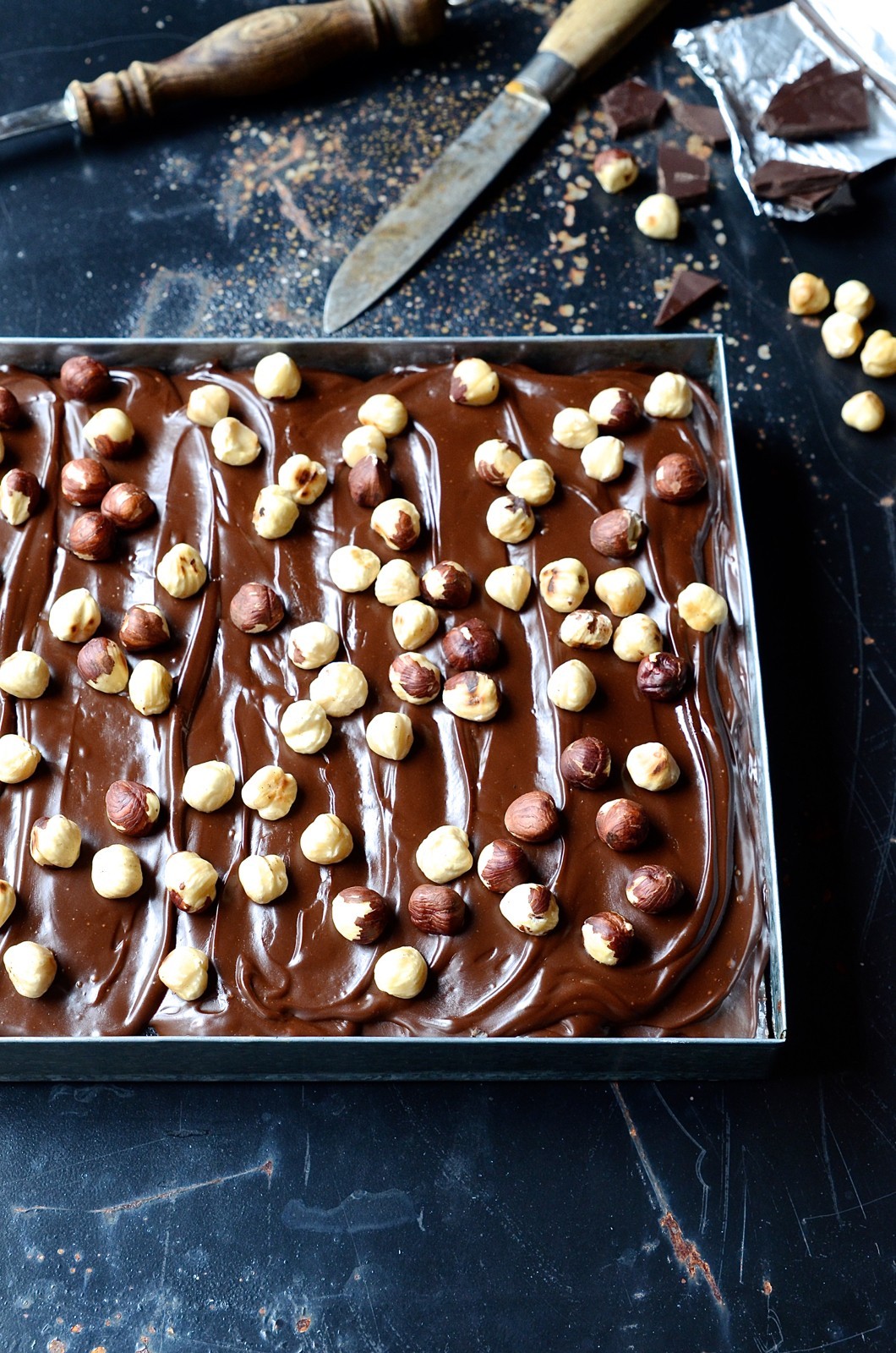 A Sheet cake is simple, honest and 'un-flopable'. Not surprisingly, this Milk-soaked chocolate sheet cake is one of the most popular recipes on the Bibbyskitchen blog. Think of it as a Mexican milk cake but very chocolatey.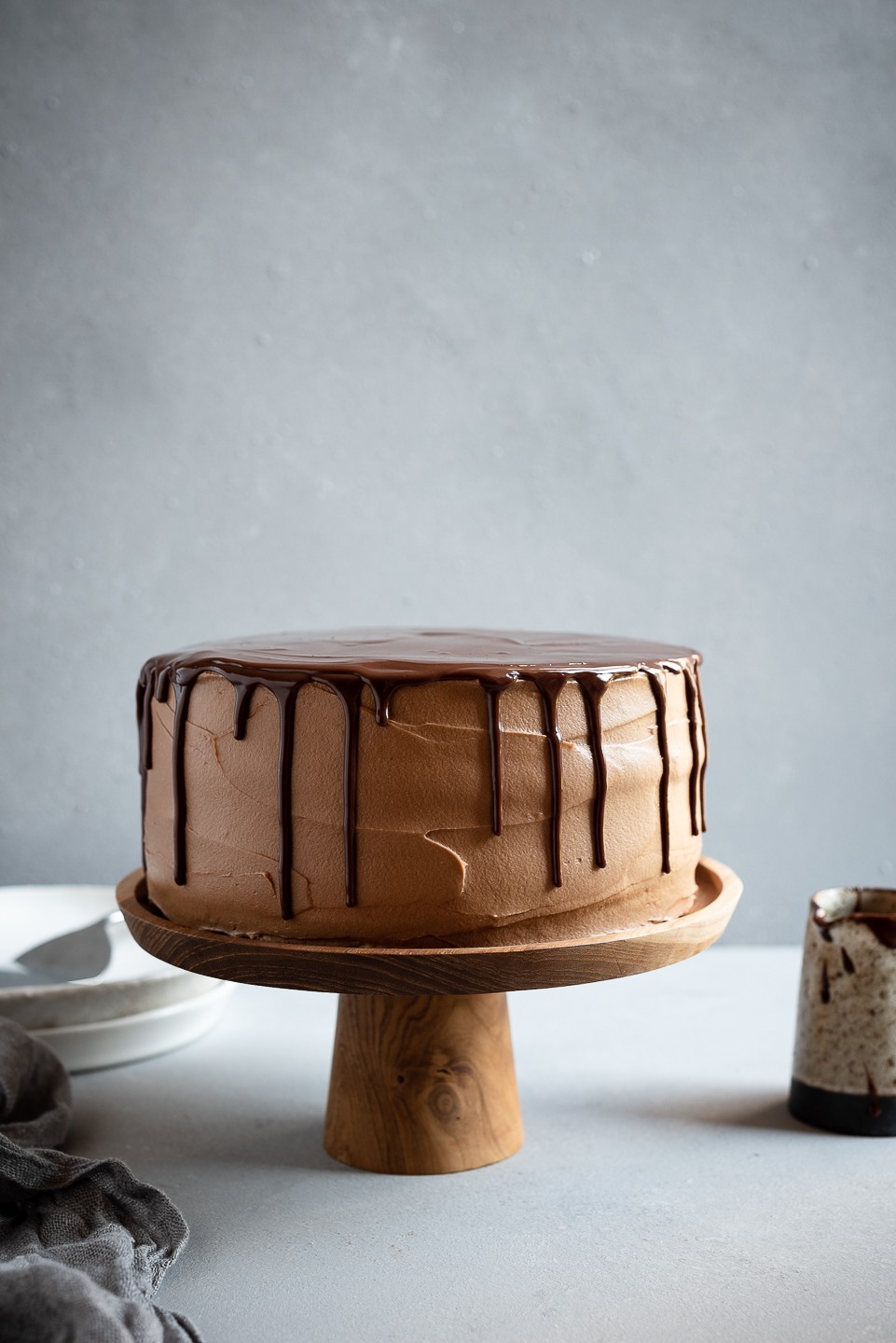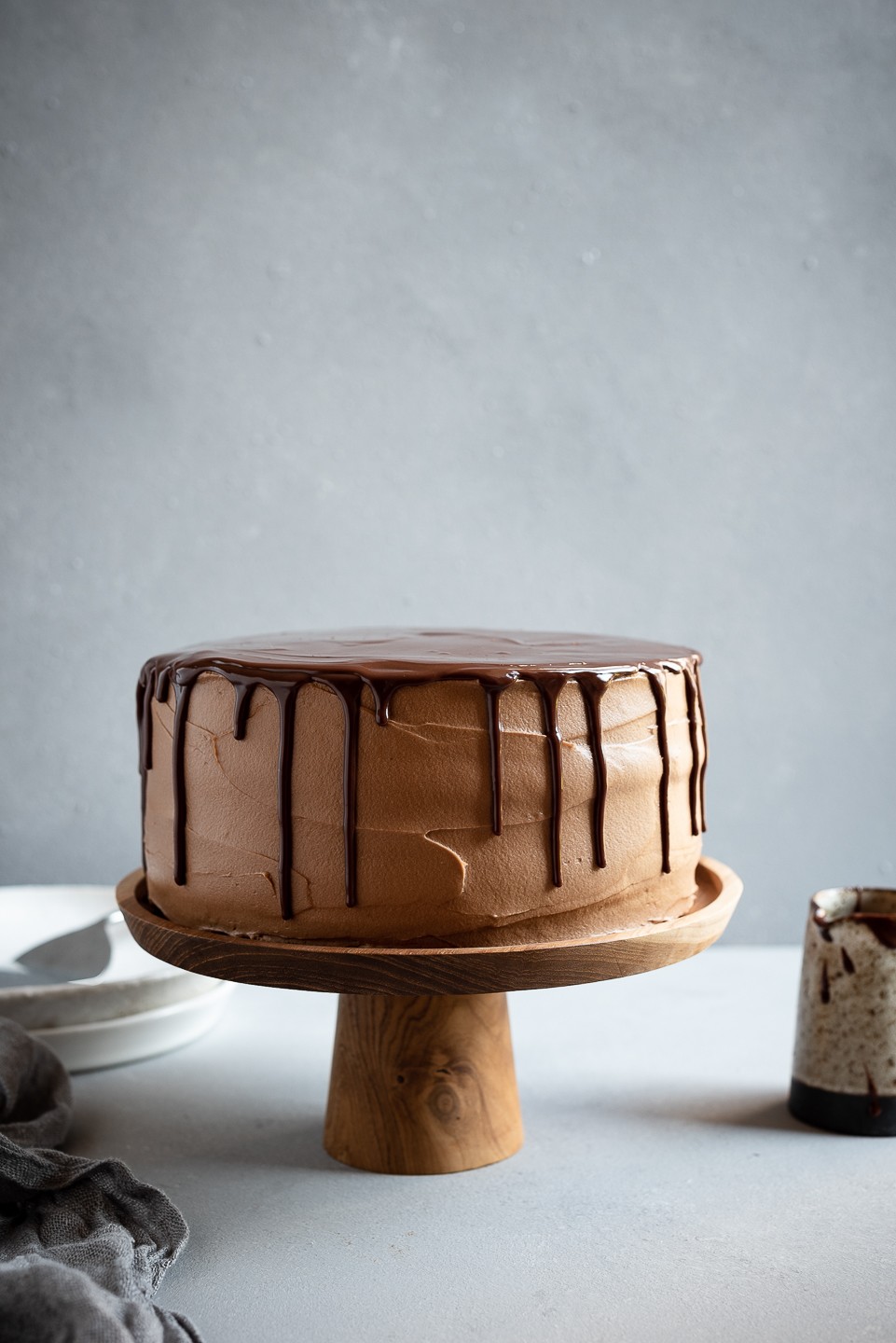 Admittedly, there are a couple of steps involved in this chocolate mousse cake with cloud frosting, but so worth the effort. If you're wondering about cloud frosting, as the name suggests, it's light as air and dreamy. From now on, this is the only way I'm going to be making chocolate frosting. Try use 70% chocolate if you can, one that hints at darkly roasted cocoa beans.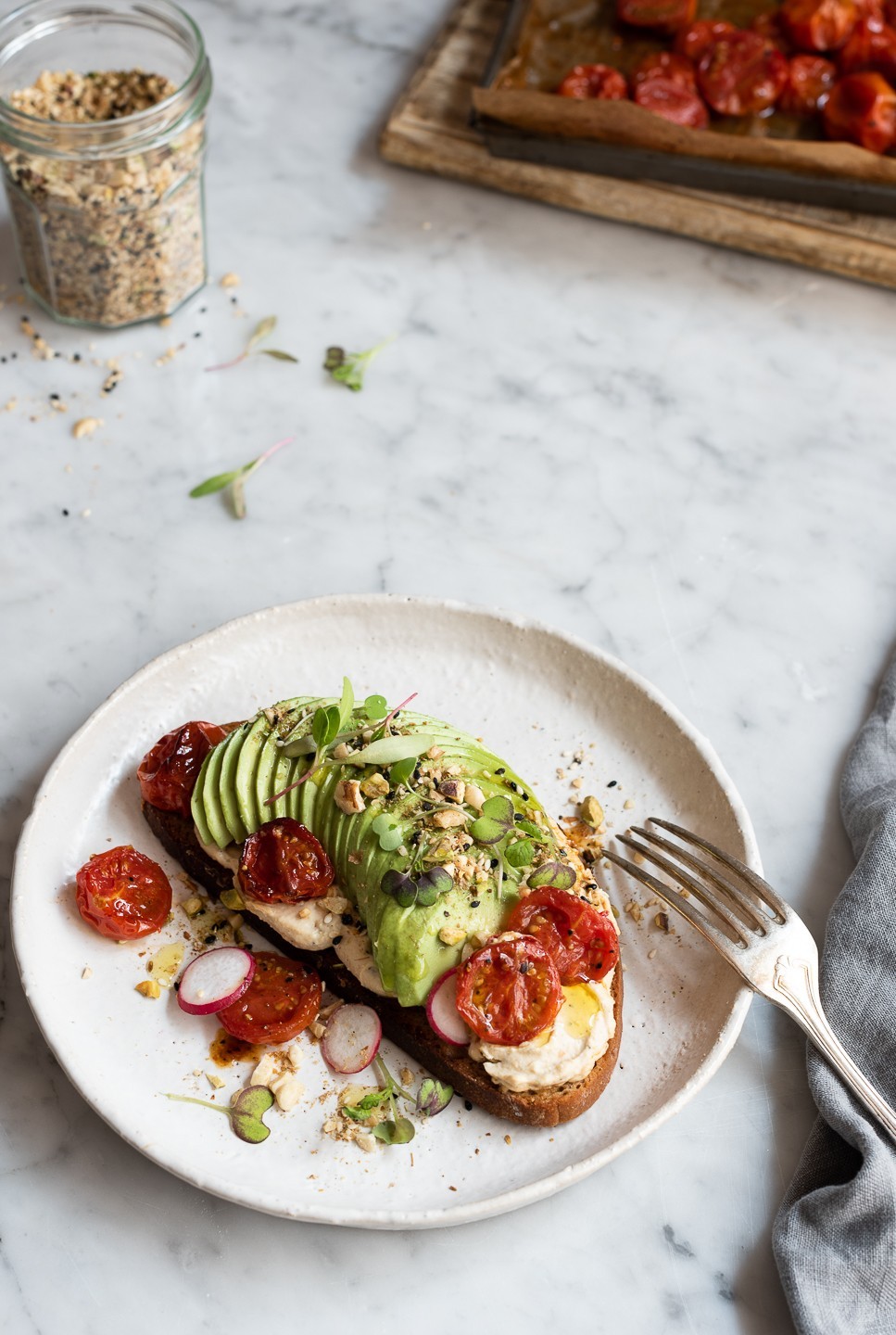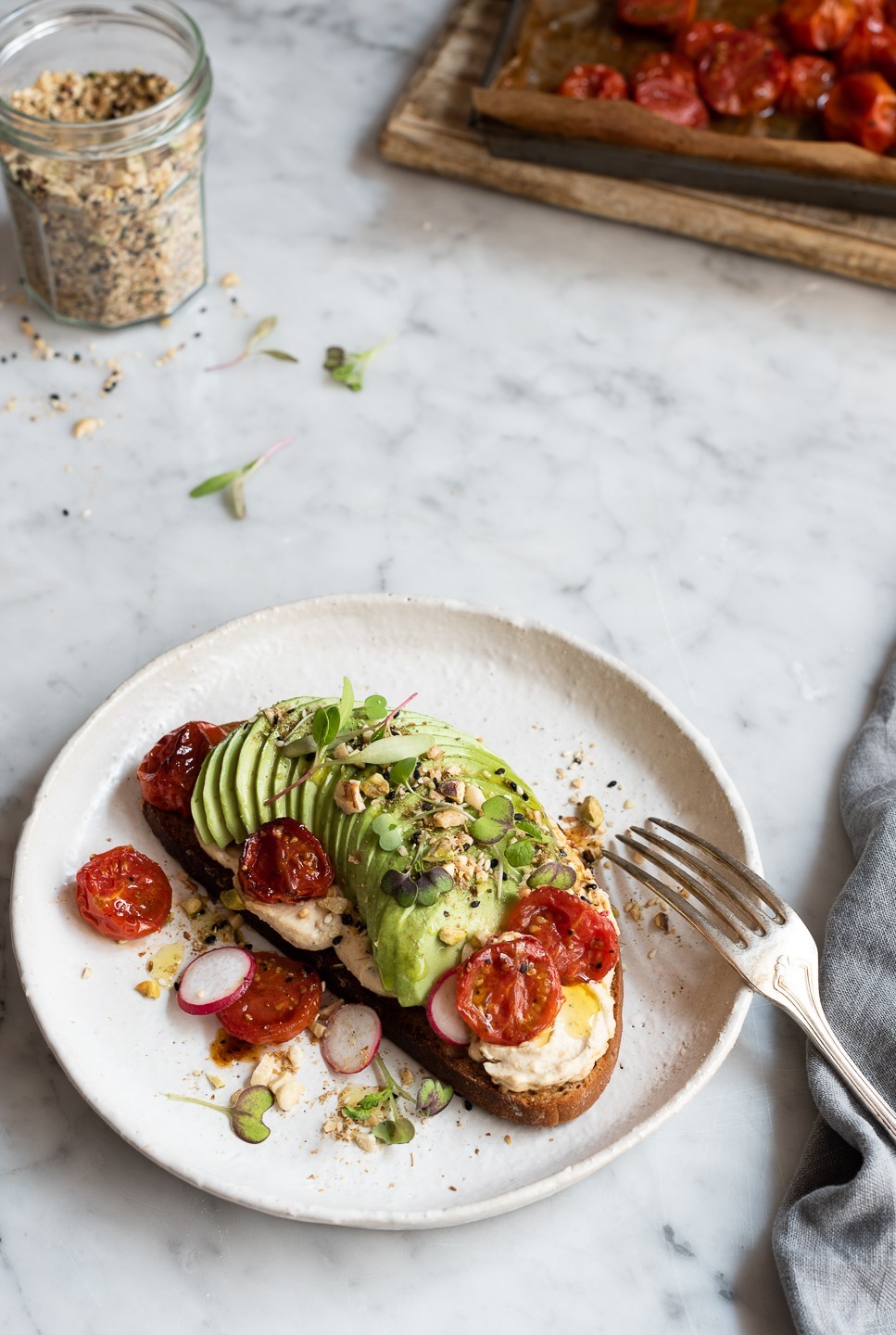 For all the brunch fans, here are a handful of sweet and savoury options to bring to the table. Avo toast now ranks in the upper echelons of the breakfast world. It moves in the same hallowed circles as bacon and eggs, cornflakes and everyone's favourite weekend treat, the pancake. While avo toast is nothing new, the combination of toppings are as varied as they're interesting. I've eaten more than my fare share but this Middle Eastern Avocado toast is my latest obsession.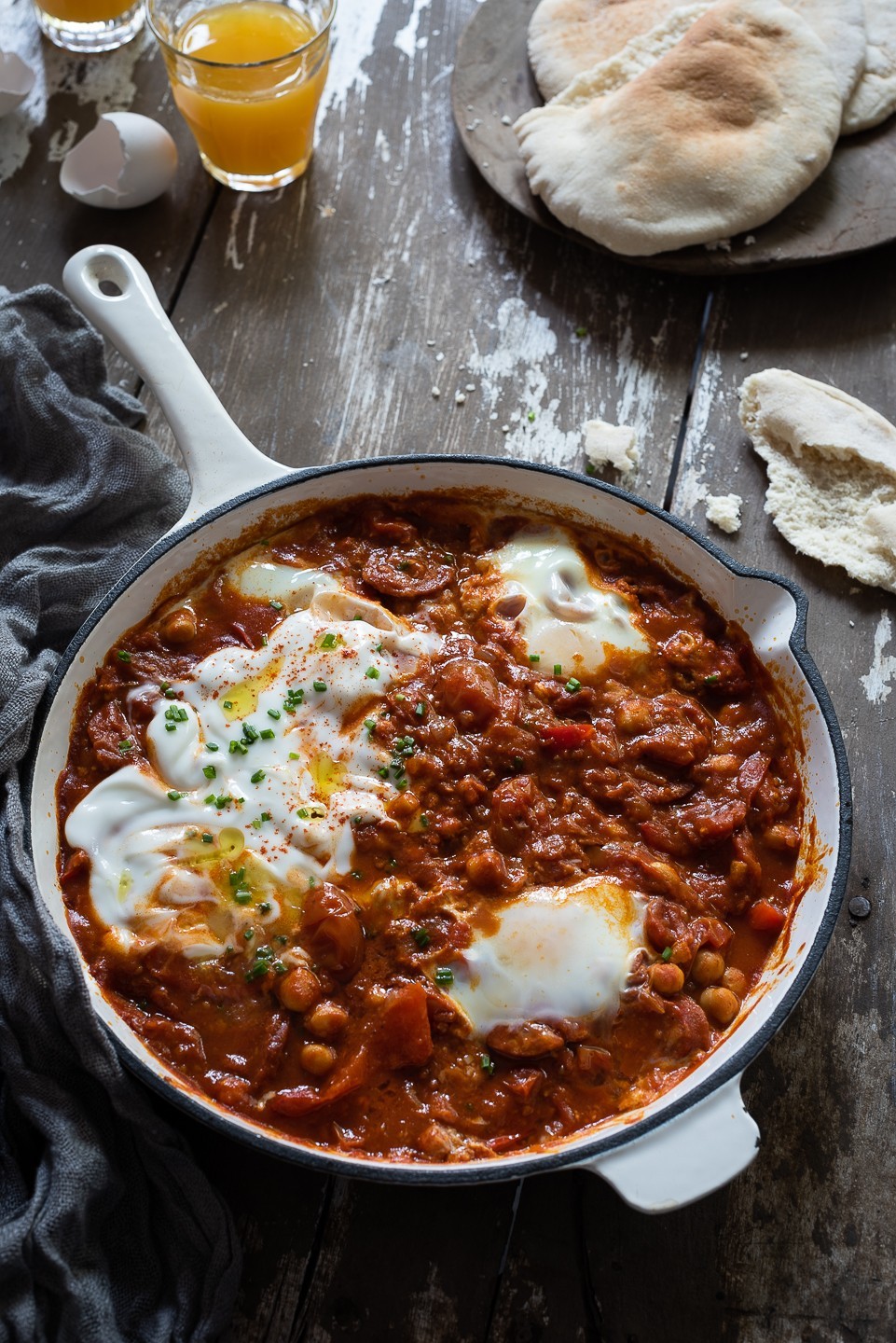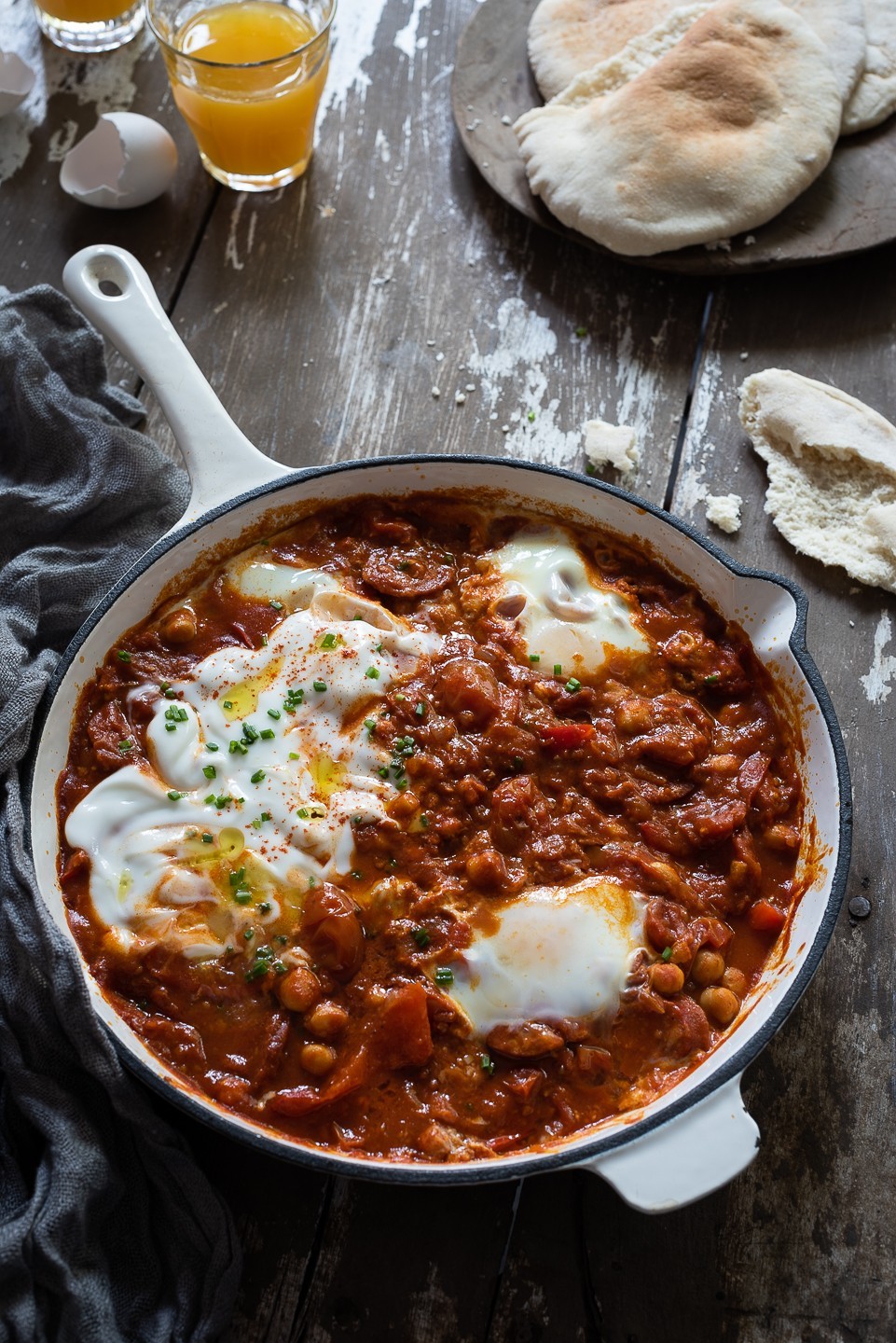 If you have eggs in the fridge, there's meal potential right there. Poached, scrambled or fried, they're good for breakfast or dinner. As far as one pan dishes go, shakshuka must rate as one of the best places for an egg to land. I've decided to give my Shakshuka some Spanish attitude by adding chorizo sausage for its intensely spiced saltiness and chickpeas, for creamy texture.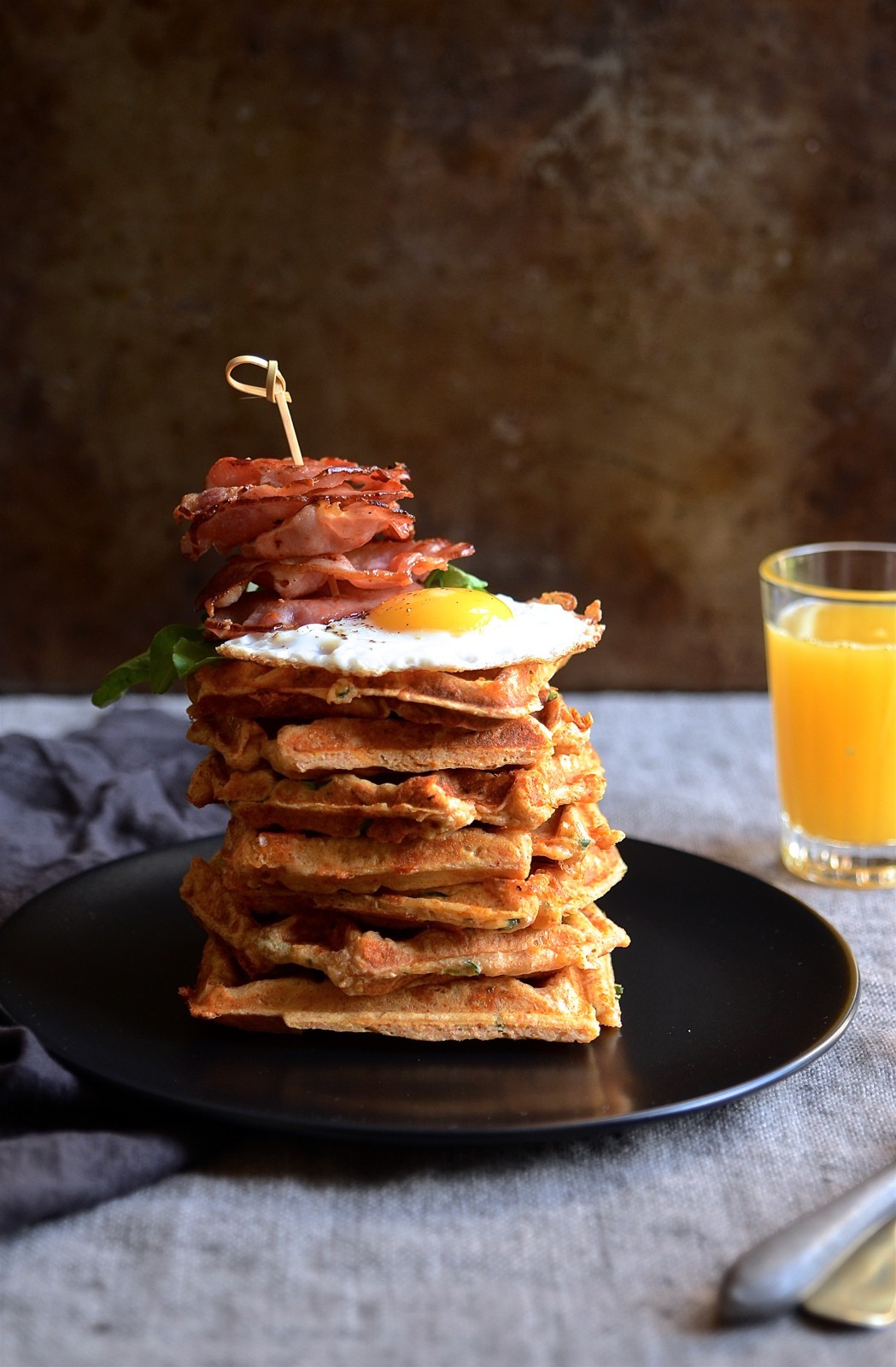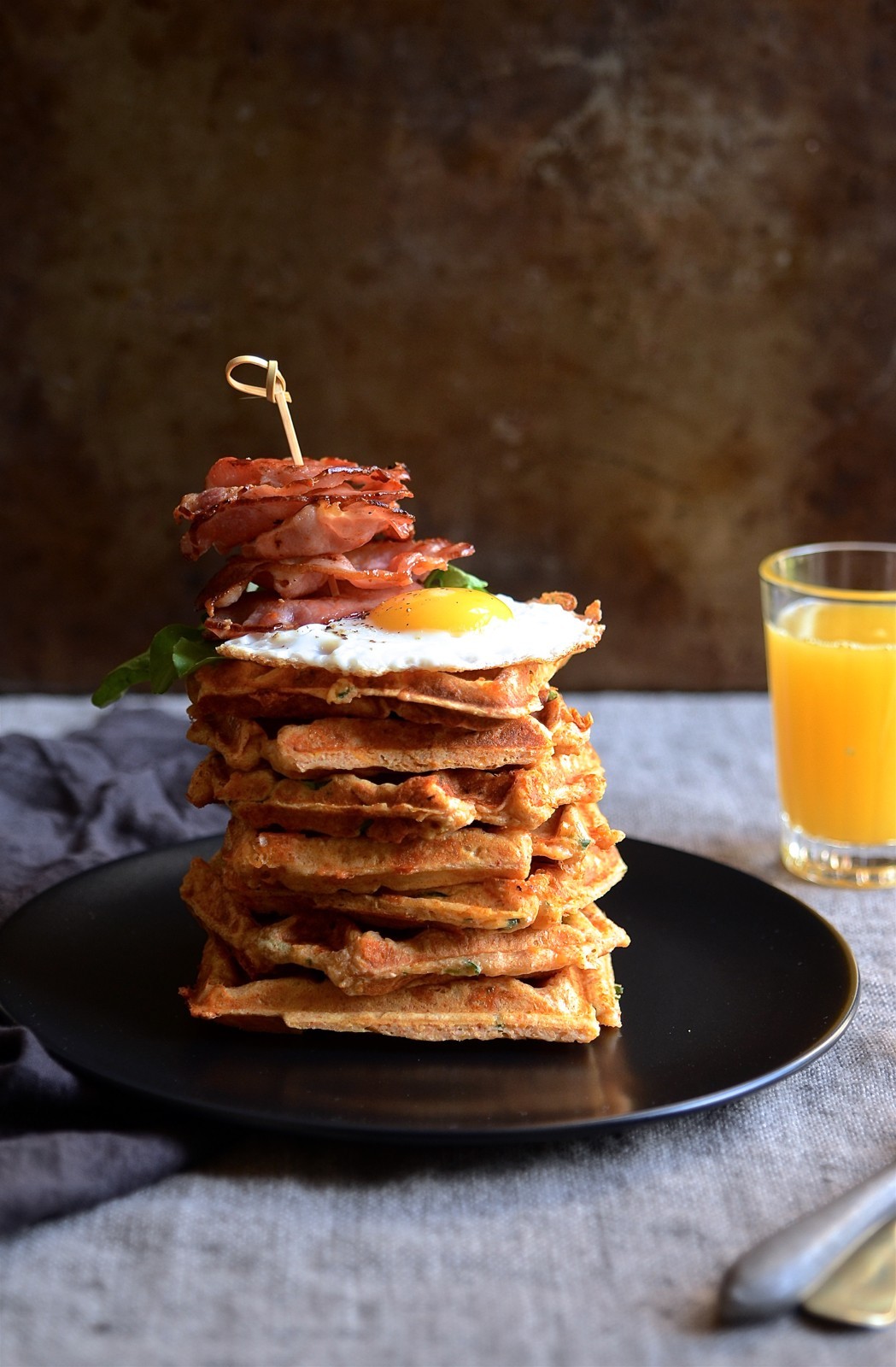 There's a newcomer to The Breakfast club and it's one that I'm completely obsessed with – Waffles. Popular in the 80's as a diner special that came with soft-scoop vanilla ice cream and squeezy bottles of neon coloured sauces. With unusual combinations like Matcha and pumpkin pie, the waffle is back! Today we're all about these Cheesy vegetables waffles. And for bacon and egg fans, there's that too.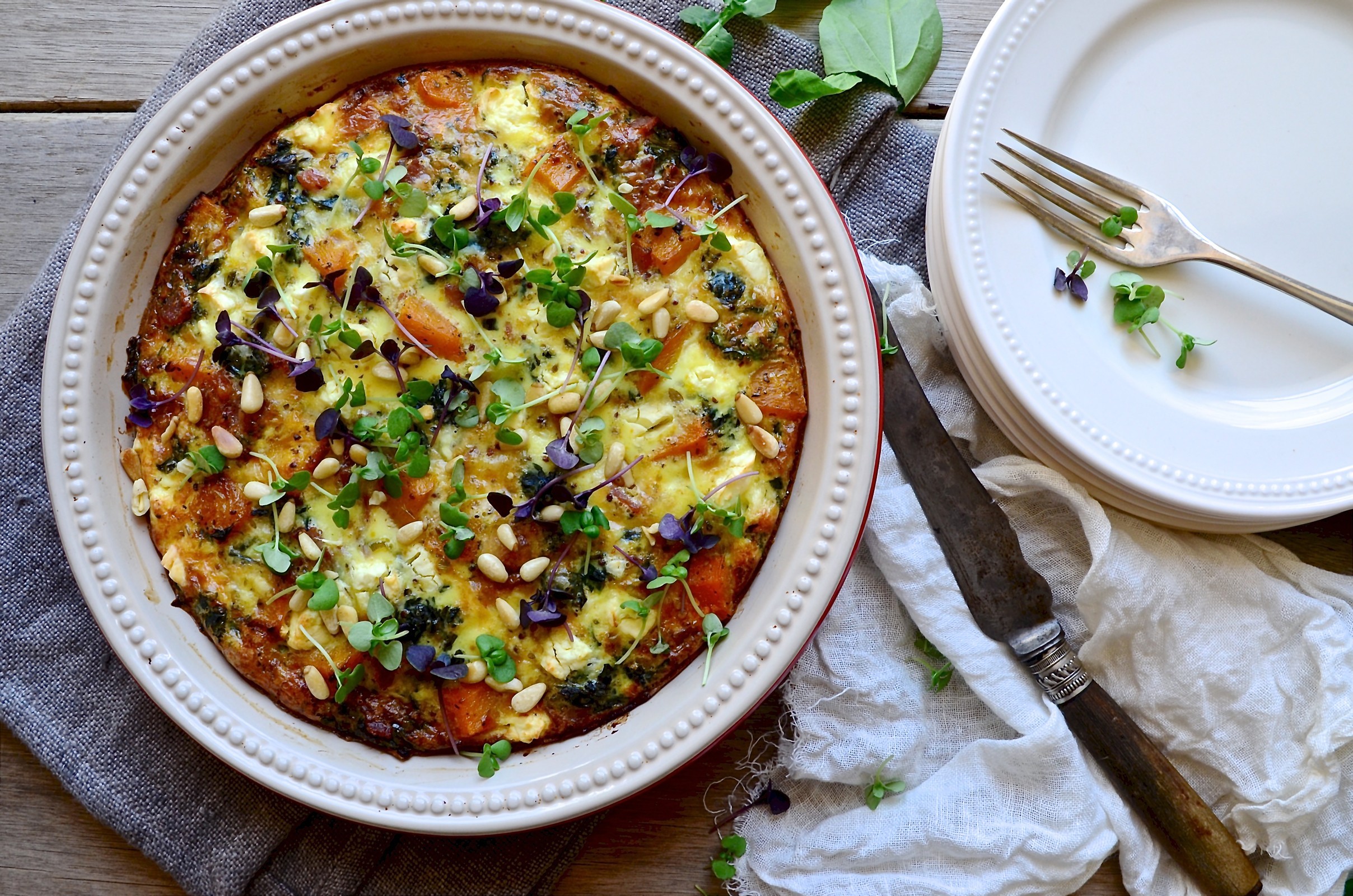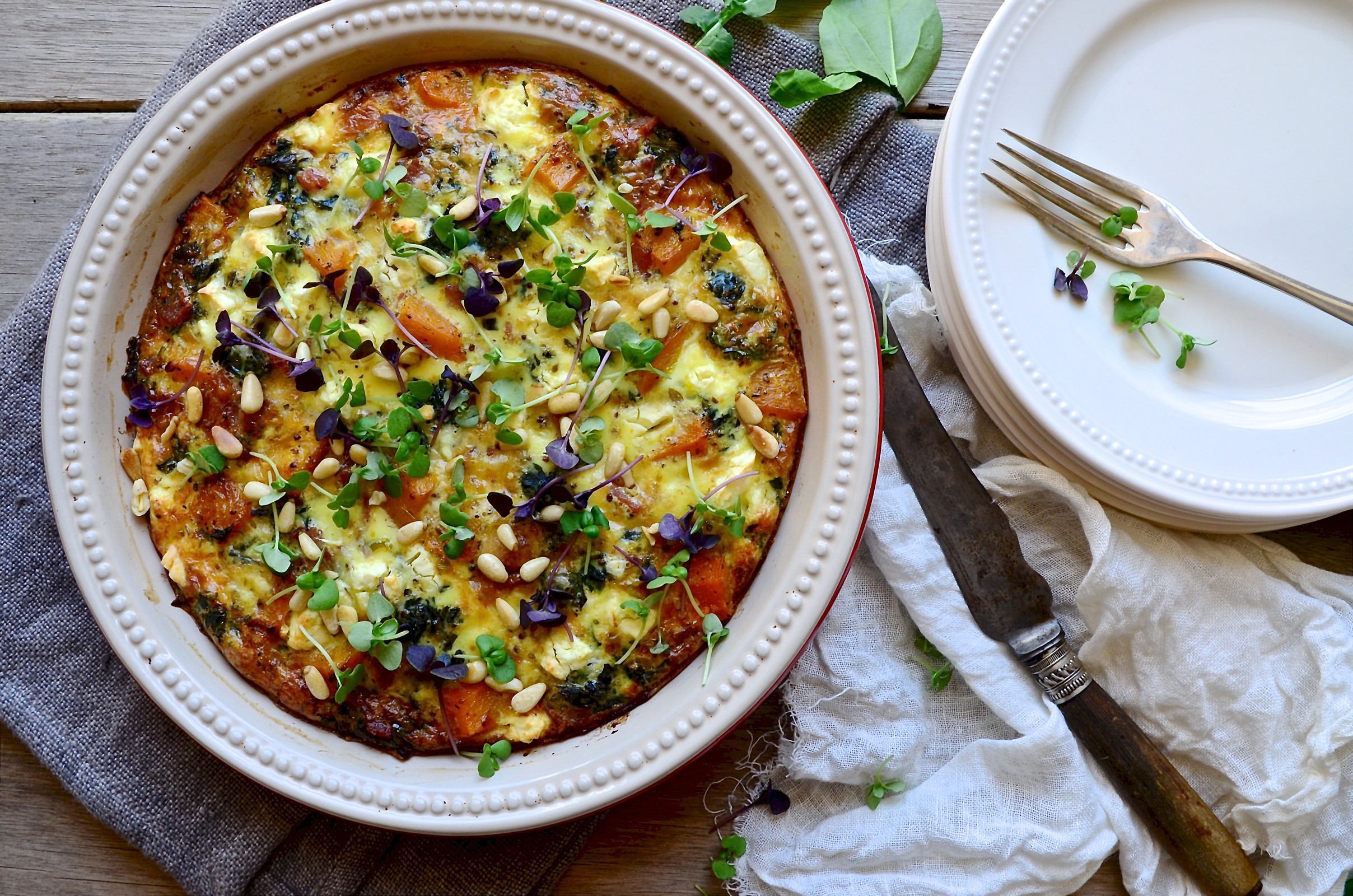 It's not quite a soufflé, but puffs up in the oven before settling into a frittata kind of quiche. Perfect for breakfast or brunch. While quiches call for a buttery crust to hold a creamy egg custard filling, this Roast butternut crustless quiche  is light and crammed with wholesomeness.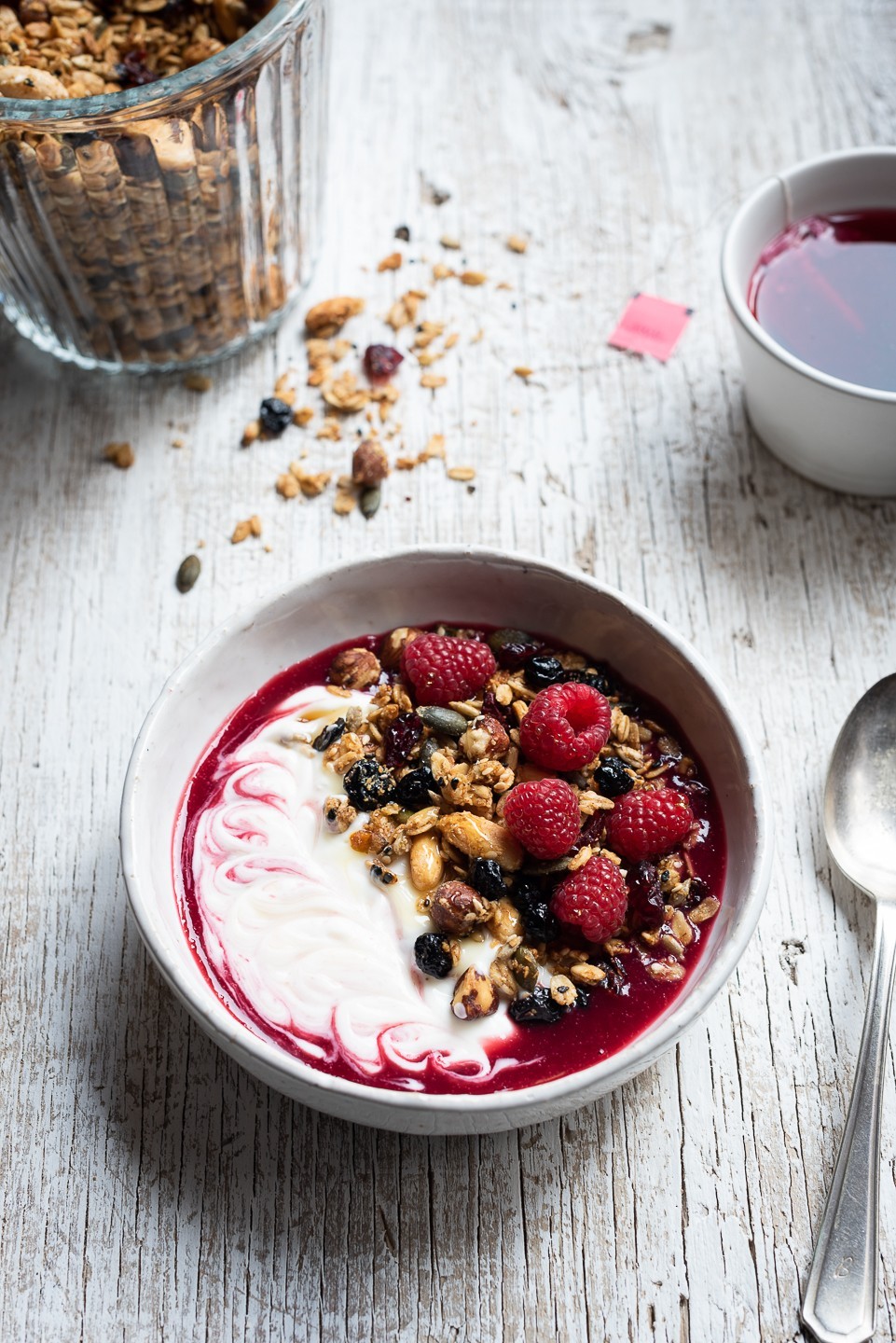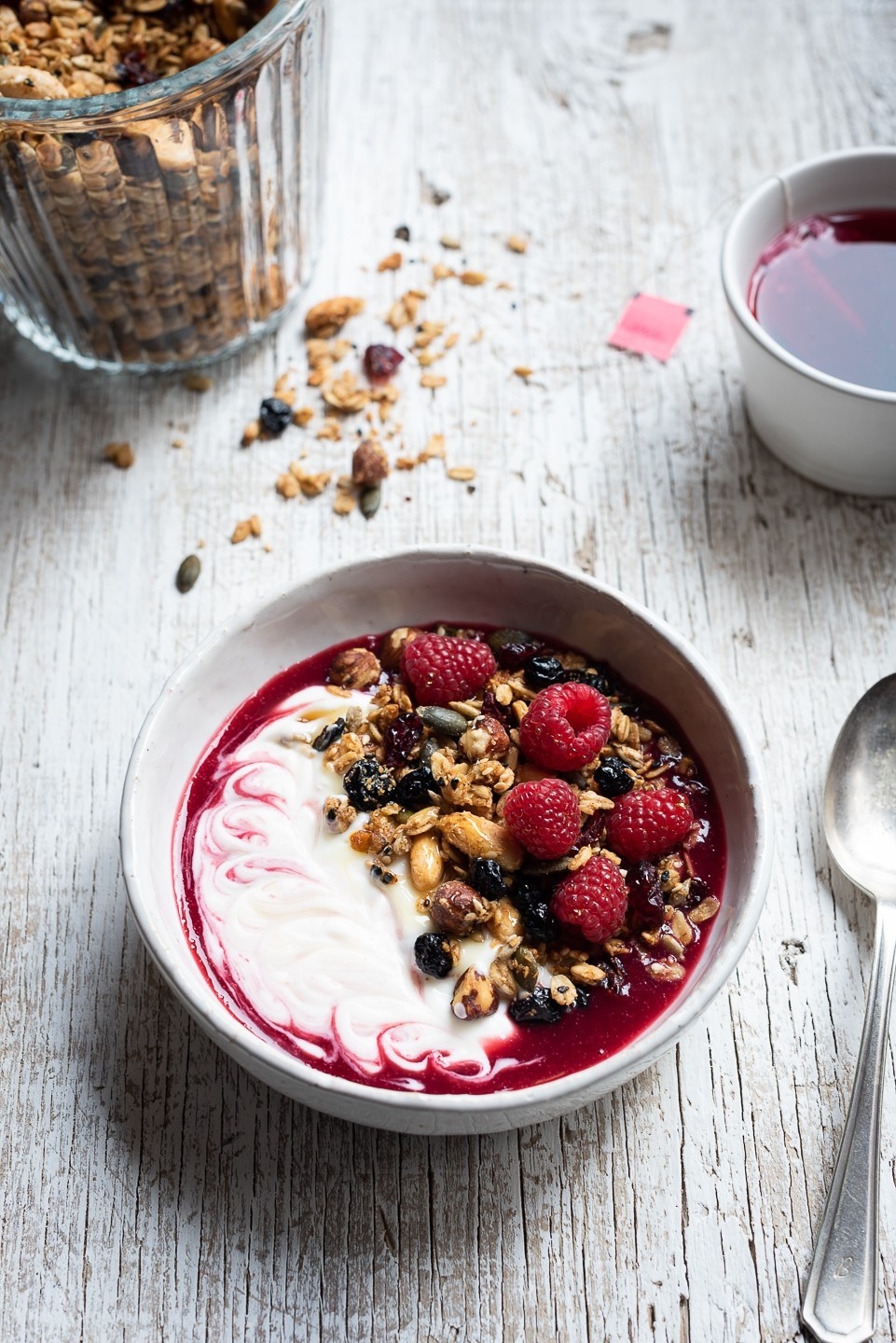 There's something so honest and nostalgic about oats. It's versatile, inexpensive and crammed with wholesomeness. To make the Everyday nut and honey granola, you'll need all your favourite nuts, dried fruits, whole rolled oats, coconut and honey, of course. Swapping out the usual butter for coconut oil makes this granola even healthier.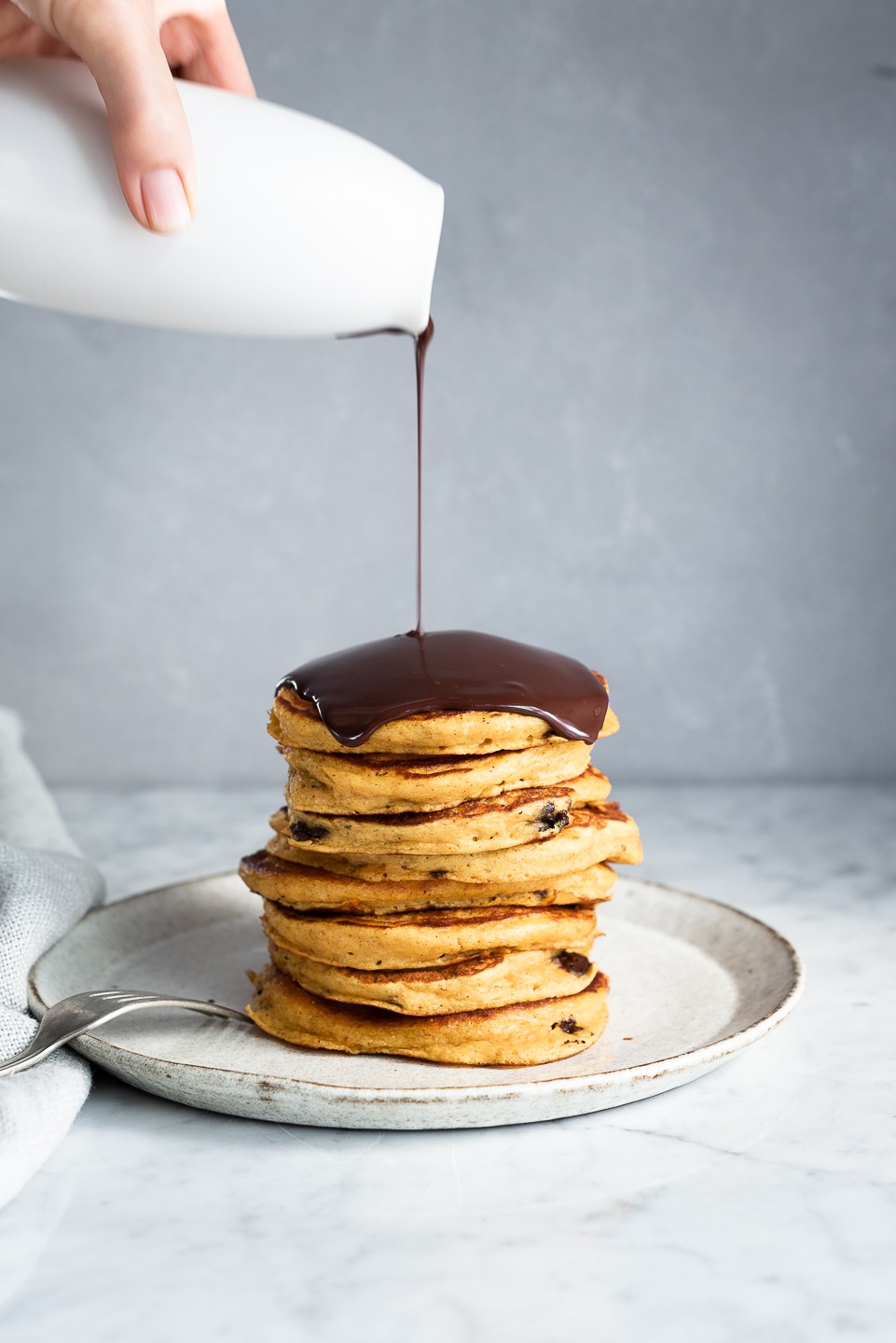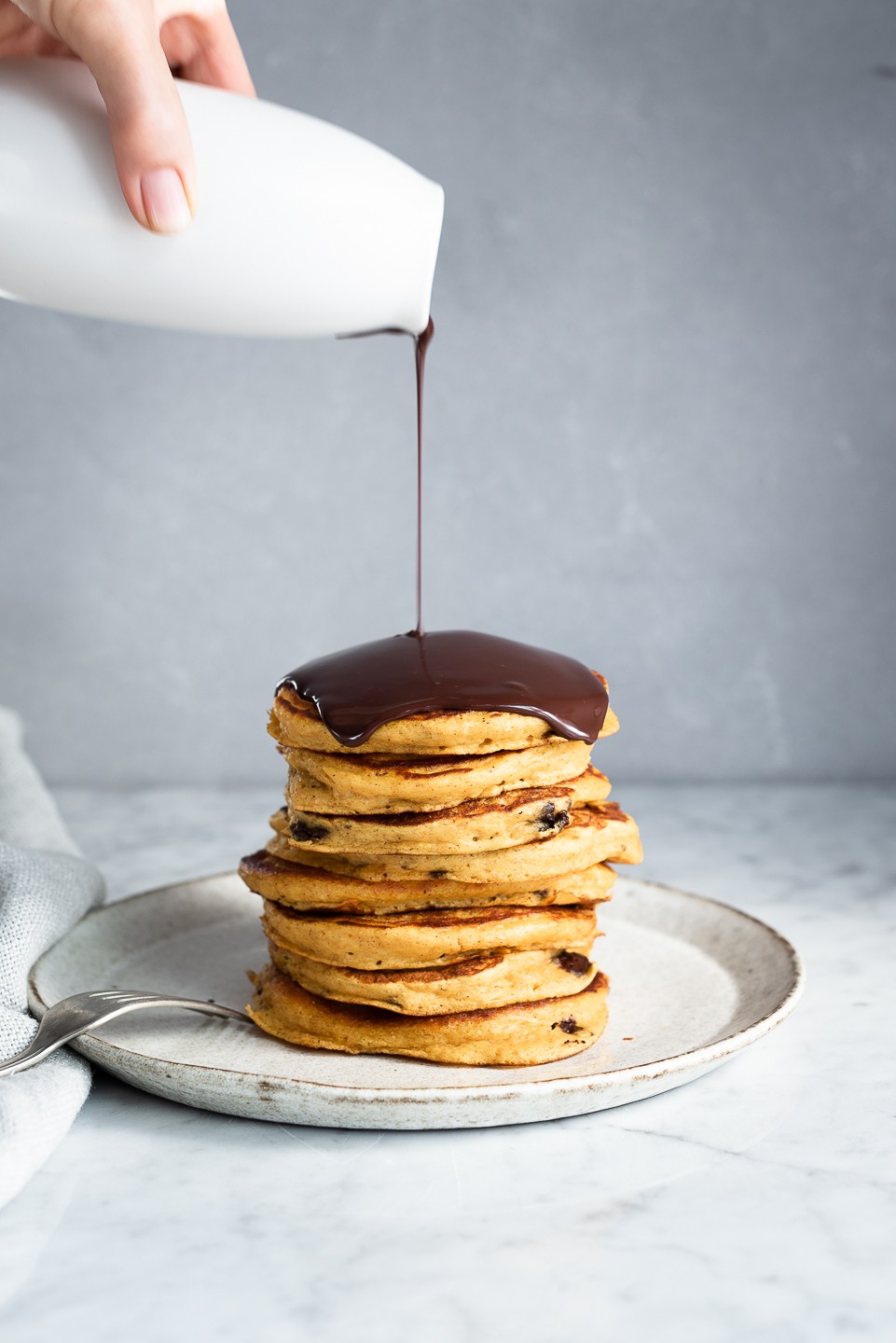 Who wouldn't love waking up to a stack of these Choc-chip pumpkin pancakes? They're not for everyday, but weekends, holidays and pyjama days wouldn't be the same without a pillowy stack of pancakes. I'm thrilled with how these pancakes turned out. The marriage of chocolate and vegetables has never been sweeter!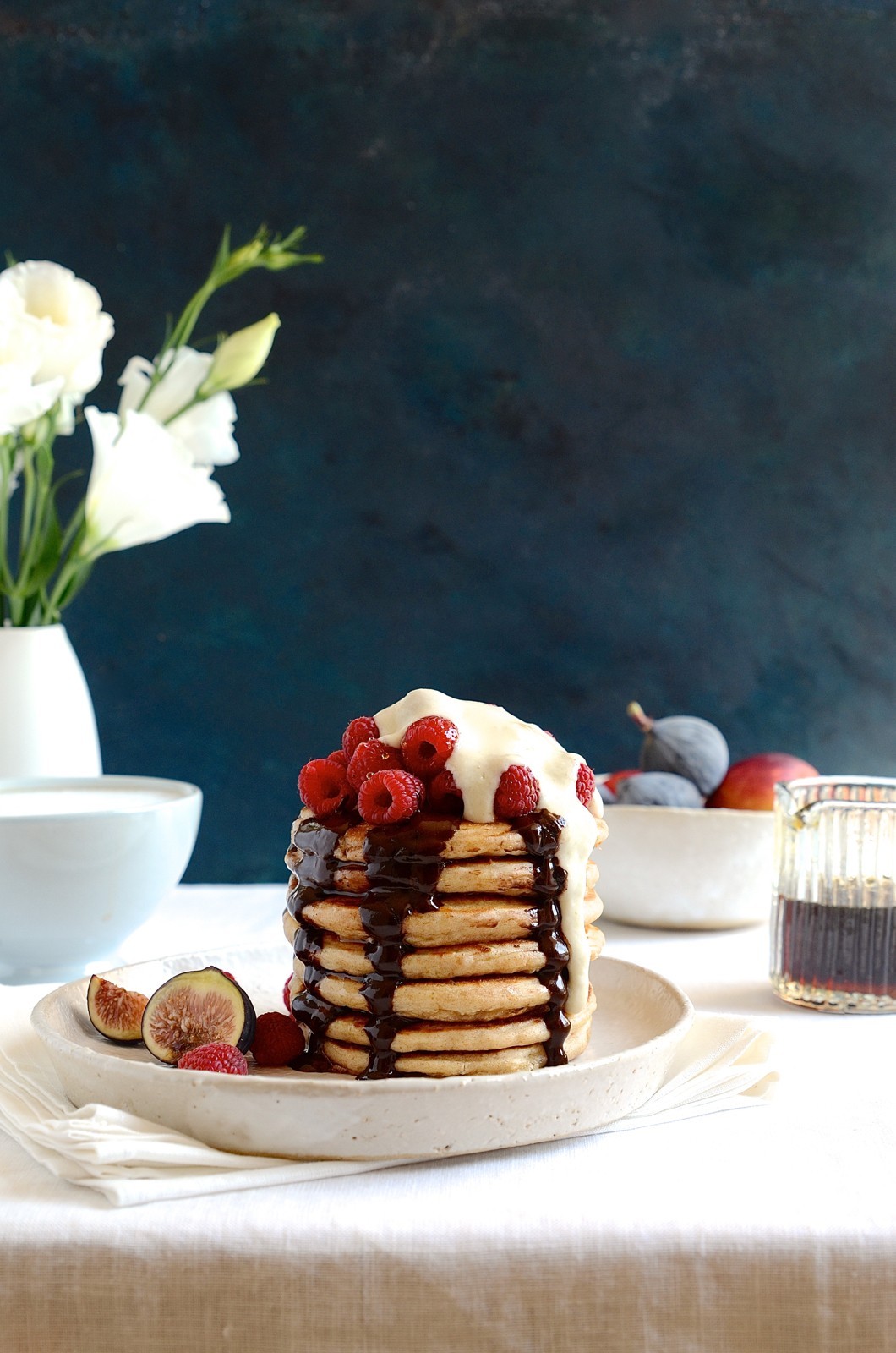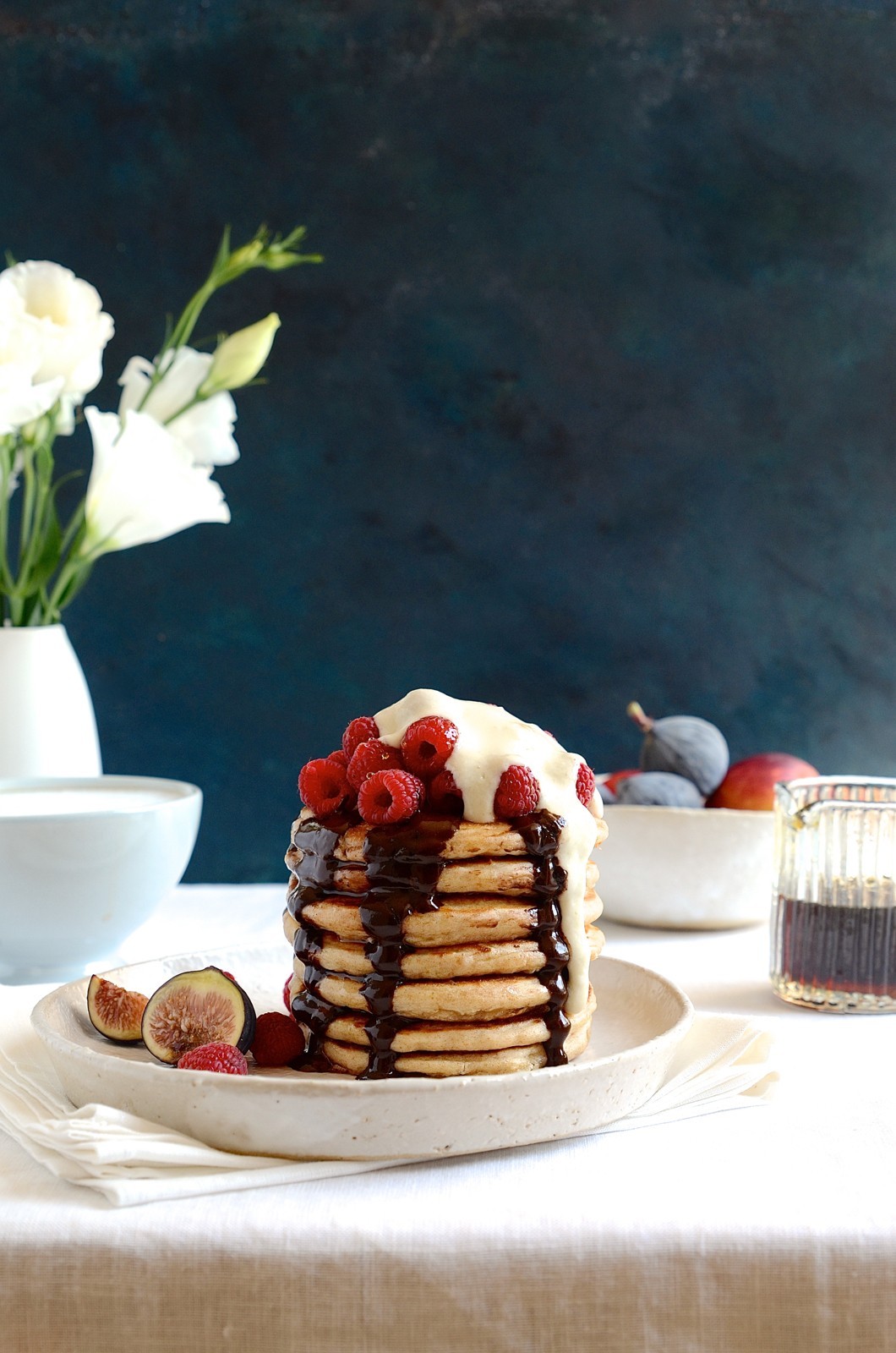 Whether it's a laidback Sunday morning brunch or speedy midweek breakfasts, this wholemeal pancake stack are the ultimate breakfast treat made with wholesome ingredients. Topped with ice cream whip and heaps of fresh seasonal fruit, these pancakes are proof that healthy and delicious food is doable – Monday to Sunday.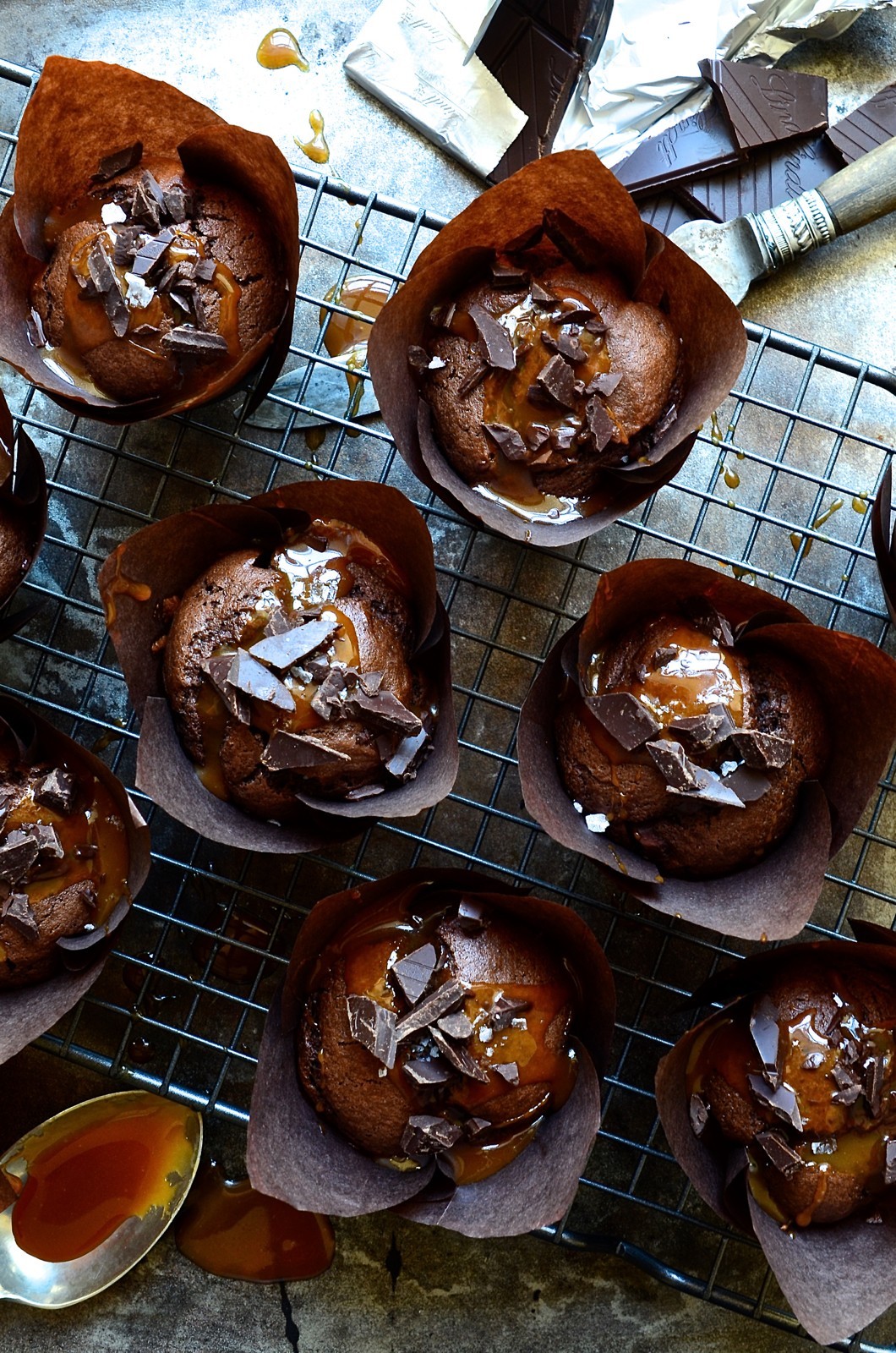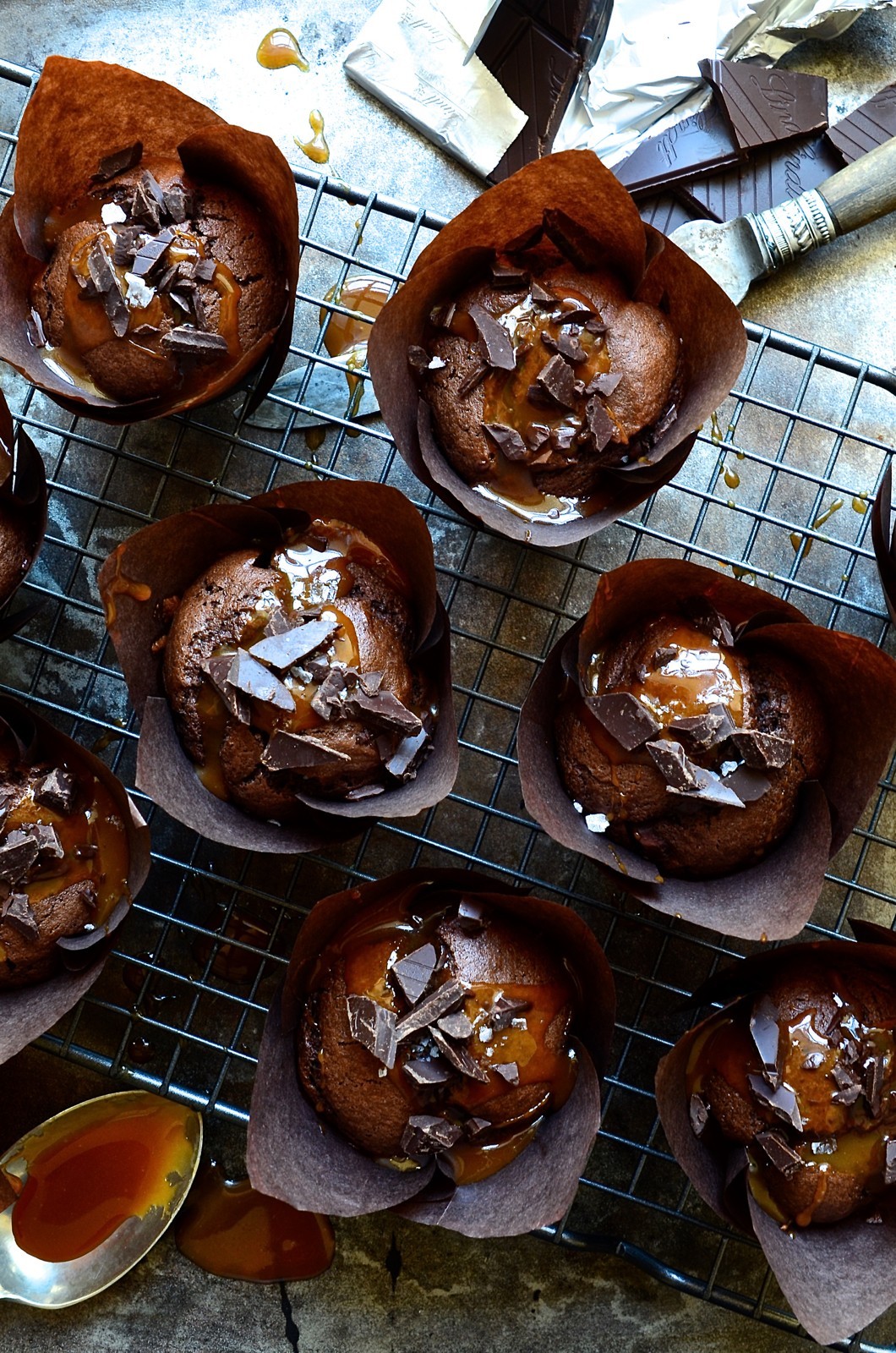 These Triple chocolate banana muffins are guaranteed to bring a shine to your shadow. They won't change the world but they will help to make your day a little sweeter. Drizzled with salted caramel sauce, they're as good as dessert. Serve with frothy cappuccinos.