No-bake caramel walnut chocolate tart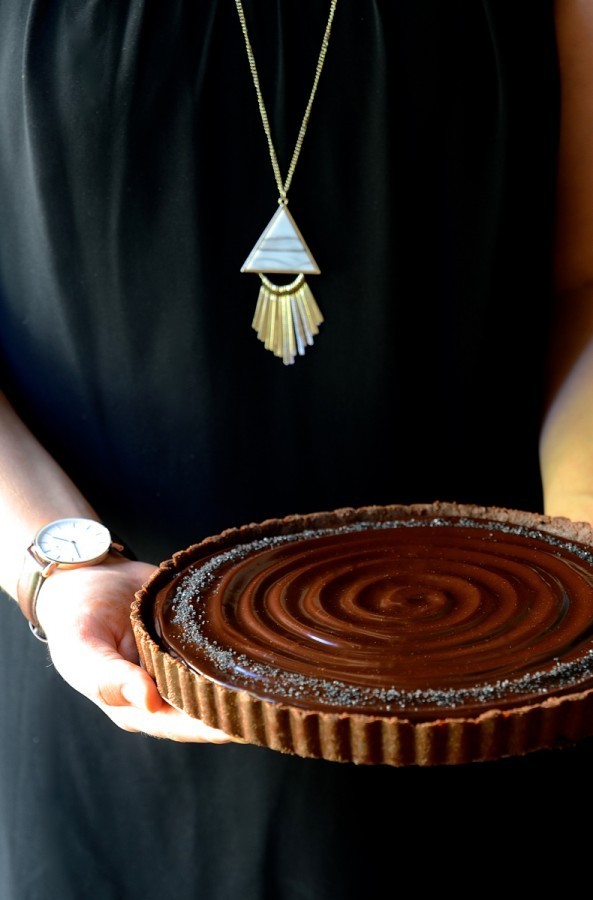 A trilogy of good taste comes in the form of this no-bake caramel walnut chocolate tart. It's about flavour, colour and texture sheathed in extreme opulence. Certain occasions call for luxurious indulgence with quiet restraint. It's chic with a smattering of sass. As the LBD (little black dress) is the quintessential must-have for devoted fashionistas, a swoon-worthy dessert is the ultimate trump card to dinner party success. This chocolate tart is quietly elegant, outrageously rich yet deceptively simple to make.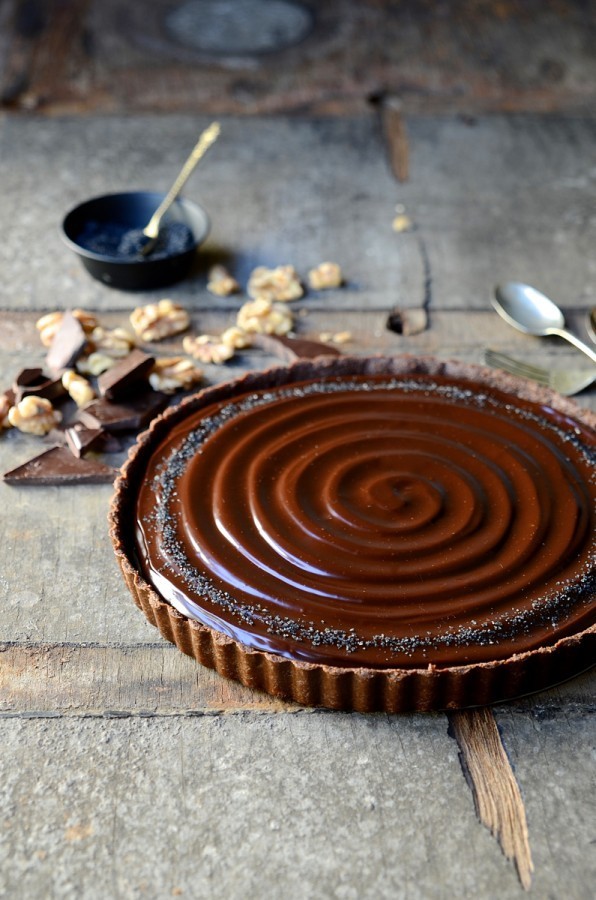 I've always been inclined towards the colour black. It most probably stems from years working in the fashion industry when my entire wardrobe consisted of black – dark black, charcoal black, midnight black….. you get the idea. Johnny Cash would've been proud. No colour co-ordinating necessary. Everything matched. No white or colour cycles in the wash, just darks. This sentiment also extends to dark foods. Smoulderingly dark coffee, even darker chocolate, liquorice and now black salt.
Under pressure I could easily fold for good coffee and chocolate. I make no apologies for what's to follow. Dark cocoa crumb biscuit base, toasted walnuts smothered in voluptuous caramel, gleaming chocolate ganache and a smattering of crystal-like black salt. That's all.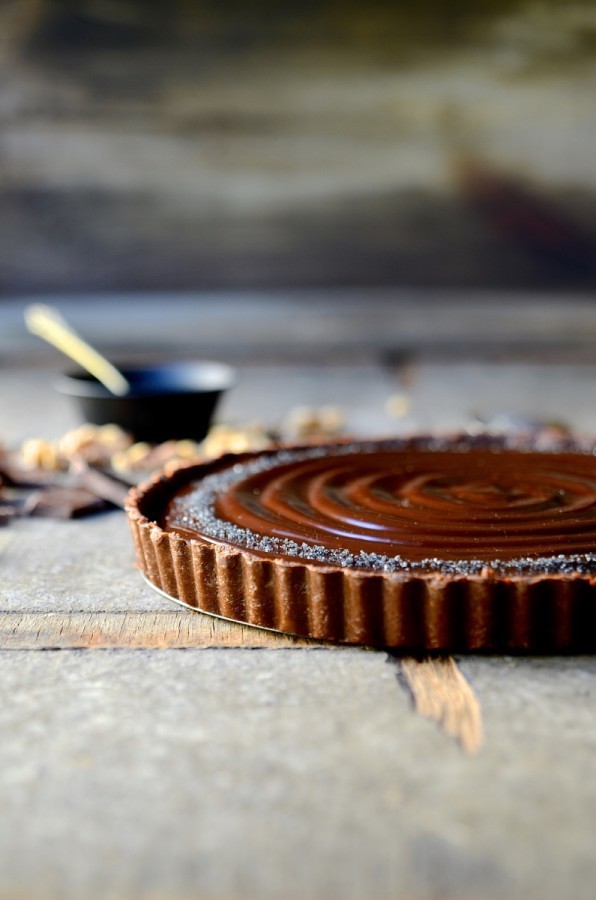 The real triumph however is that you don't need an oven or any baking skills whatsoever. I've noticed that at the mere mention of a 'no-bake' recipe, ears perk up with hopeful optimism. With no risk of failure, there's no downside to this easy chocolate tart recipe. One prerequisite is the finest quality chocolate. It's the hero of this dessert. The caramel is obviously sweet, so I prefer to use a 70% dark chocolate for the ganache filling.
Handy hints
For ease and convenience, I've made use of a store bought caramel, but when time allows, this caramel toffee sauce is the route to go. Roasting the walnuts is essential to enhance the nutty characteristics and intensify the flavour. And then there's the salt. Countering elements optimises opposing tastes. Think savoury/sweet, spicy/sour or smooth/textural. These factors are key to sensory eating. Salt, chocolate and caramel are classic combinations that effortlessly work their magic to create memorable palate sensations. Although some might request a slither, we all know that only a slice will gratify.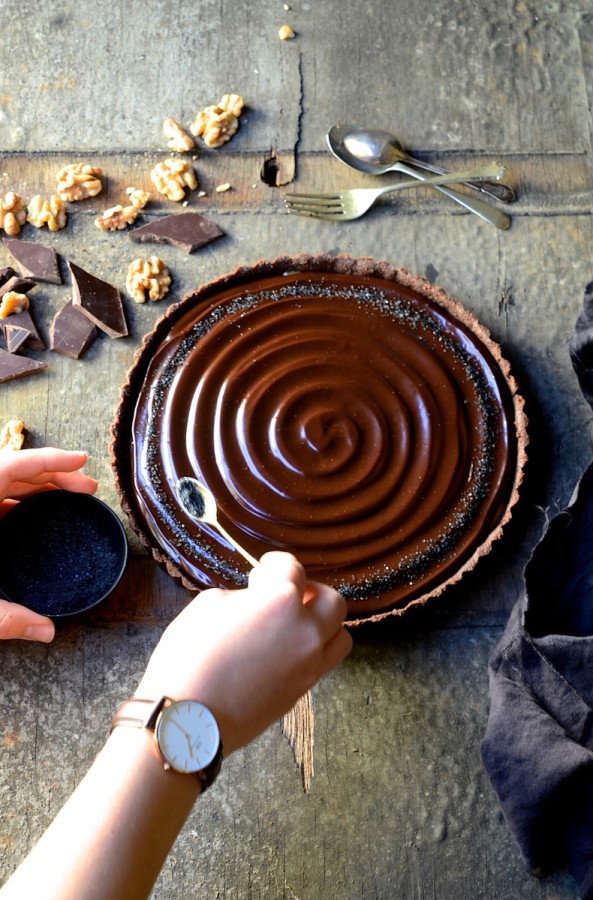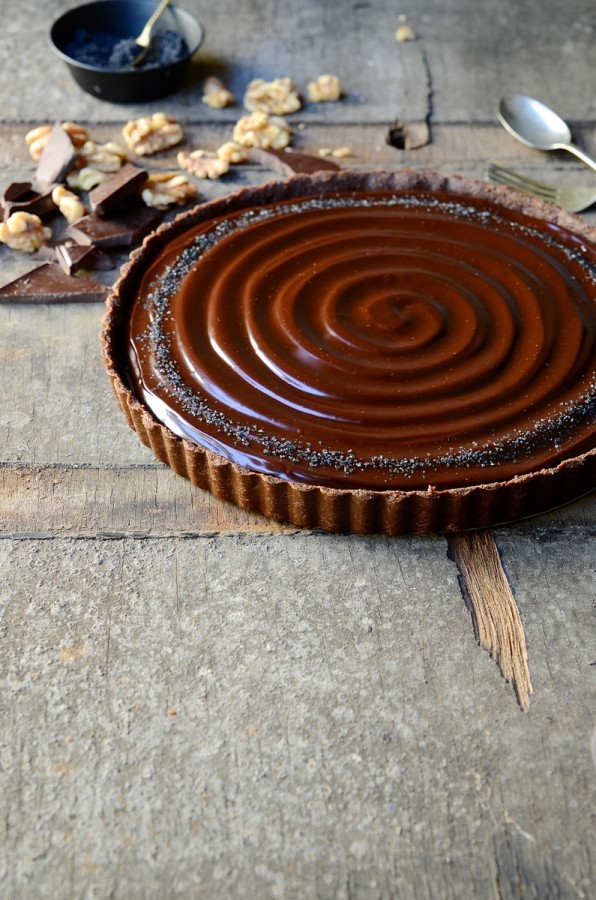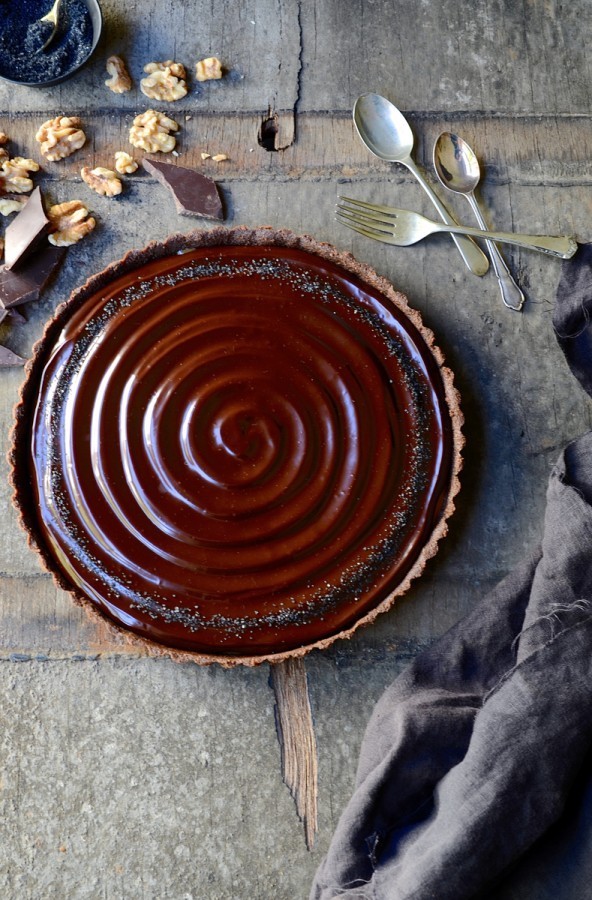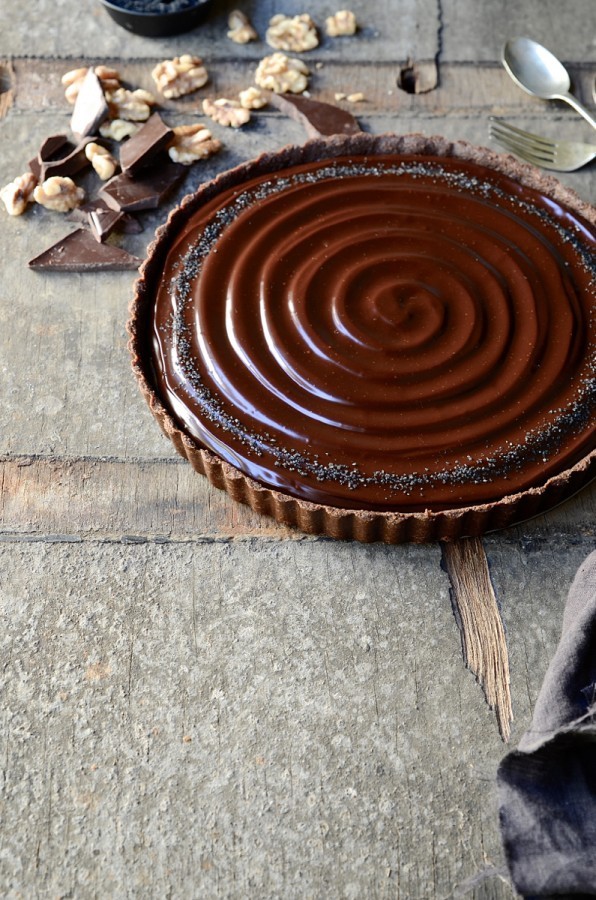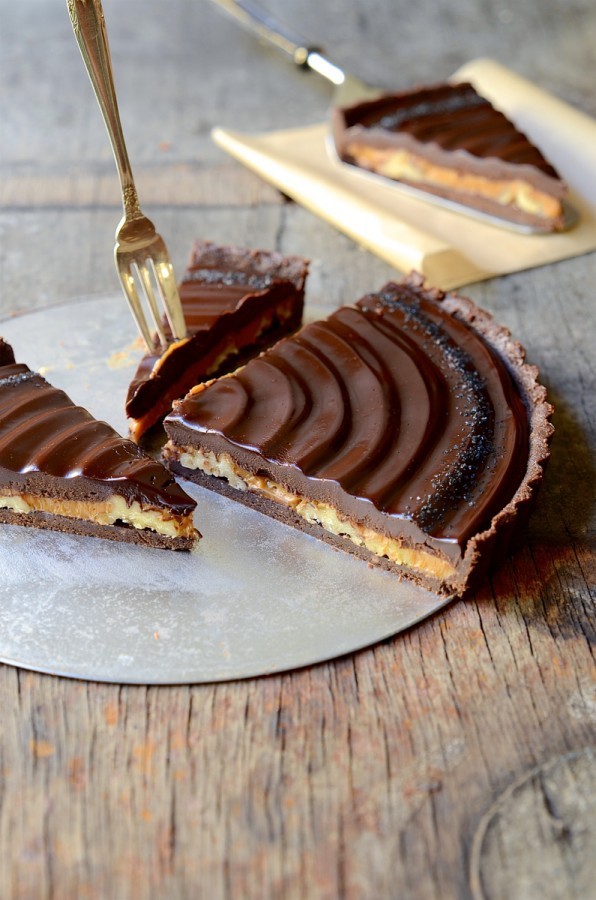 No-bake caramel walnut chocolate tart
Serves 12
200g chocolate filled biscuits
60g butter, melted
2 tablespoons cocoa powder
100g walnuts, toasted
385g tin Nestlé Caramel treat
200g 70% dark chocolate, roughly chopped
3/4 cup cream
2 teaspoons glucose or 1 tablespoon butter
Hawaiian black salt
Method
Pulse the biscuits in a processor until fine breadcrumb texture. Add the melted butter and cocoa and pulse again.
Press the biscuit crumbs into a 22cm tart tin.
Press the walnuts into the biscuit base.
Warm the caramel in the microwave for about 40 seconds and stir until it's smooth.
Spread the caramel into the tart shell and smooth over with the back of an off-set spatula. Refrigerate until firm.
Place the chopped chocolate, cream and glucose in a glass bowl. Microwave at 30 second intervals, stirring between each blast until melted and glossy.
Pour the chocolate ganache over the chilled caramel. Chill for about 3 hours. Scatter with Hawaiian black salt.
Keep the tart chilled in the fridge. Set on the counter for about 10 minutes before serving.