Welcome to Bibby's Kitchen, a Johannesburg Food Blog.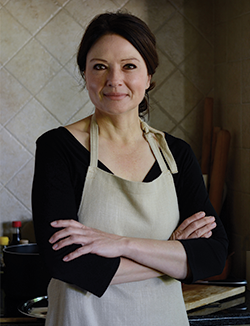 With a host of recipes ranging from vegan to those well loved South African favourites with a modern twist, there's something to suit everyone. I hope that while visiting the Bibby's Kitchen pages, you'll be motivated and inspired to try something new, making the time you spend in the kitchen deeply satisfying and rewarding. For me, the pleasure of food lies not only in the eating there-of but also those with whom we choose to share it.
I'm a recipe developer, food stylist and writer. Food stories are woven into everyday life and it's these stories that I love to write about. I also teach group monthly cooking classes in Johannesburg. My food philosophy is relatively uncomplicated. I find inspiration in our rich South African culture, global food trends and seasonal produce. My recipes are an exploration of all food styles that are vibrant and flavourful.
Although this is not primarily a baking blog, there's plenty of cakes, sweet treats and bread making. Baking is a creative space that remains open to individual interpretation, whether you prefer a rustic approach or fantastical creations. Magic seems to happen when the cake arrives. In the bibbyskitchen we have a tradition called Cake Friday which means every Friday there's cake! Whether it's a homely apple and pecan loaf or a deeply pleasurable chocolate torte, this is our weekly treat.
As we're all becoming more aware of the nutritional value that whole foods offer, I'll regularly include the use of alternate baking substitutes in healthy, good-for-you recipes.
All recipes and photographs are my own, unless otherwise stated. Should you wish to use either content or images, please contact me prior to doing so. Thank you for stopping by. You can keep in touch via Facebook, twitter and Instagram.
Clients & Development Partners