Spiced Cape Brandy Pudding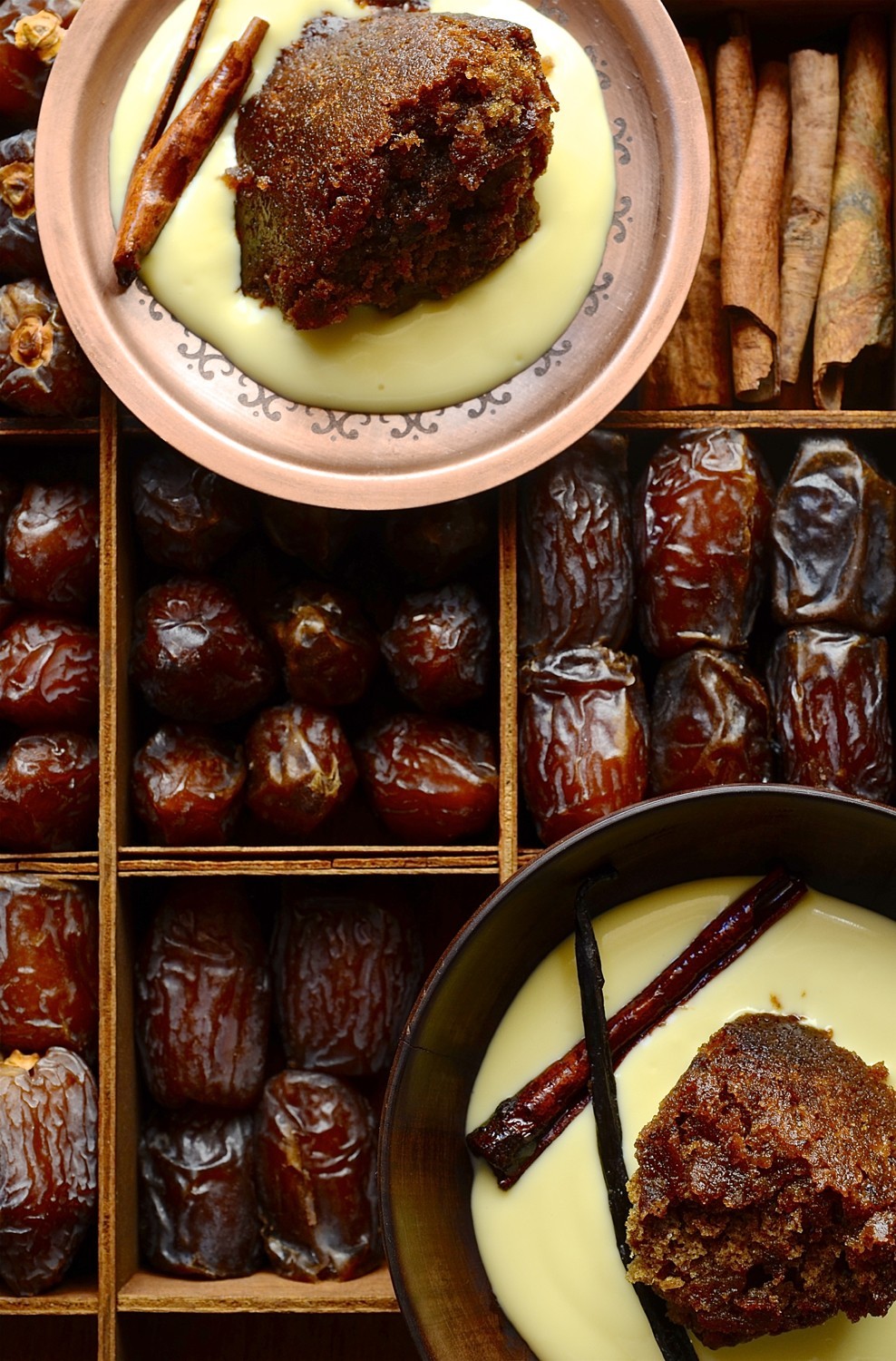 Whether you know it as Spiced Cape Brandy Pudding or Tipsy Tart, this baked pud is pure, sweet comfort! A stalwart of South African cooking made with sticky dates and toasted pecans. The whole affair is doused with a cinnamon and vanilla bean brandy syrup. It's one my favourite winter desserts. It reminds me of my childhood and those memorable Sunday lunches when baked puddings with Moir's custard was the best way to end the meal.
Cape Brandy Pudding or Tipsy Tart, as it's also fondly known, is all about the dates. I think it has more to do with the brandy. Without the brandy syrup, it could be just a date cake. But drenching makes it a pudding. A heavy hand can only be advantageous. If you're going to be stingy, perhaps delegate the job to someone who knows how to be generous.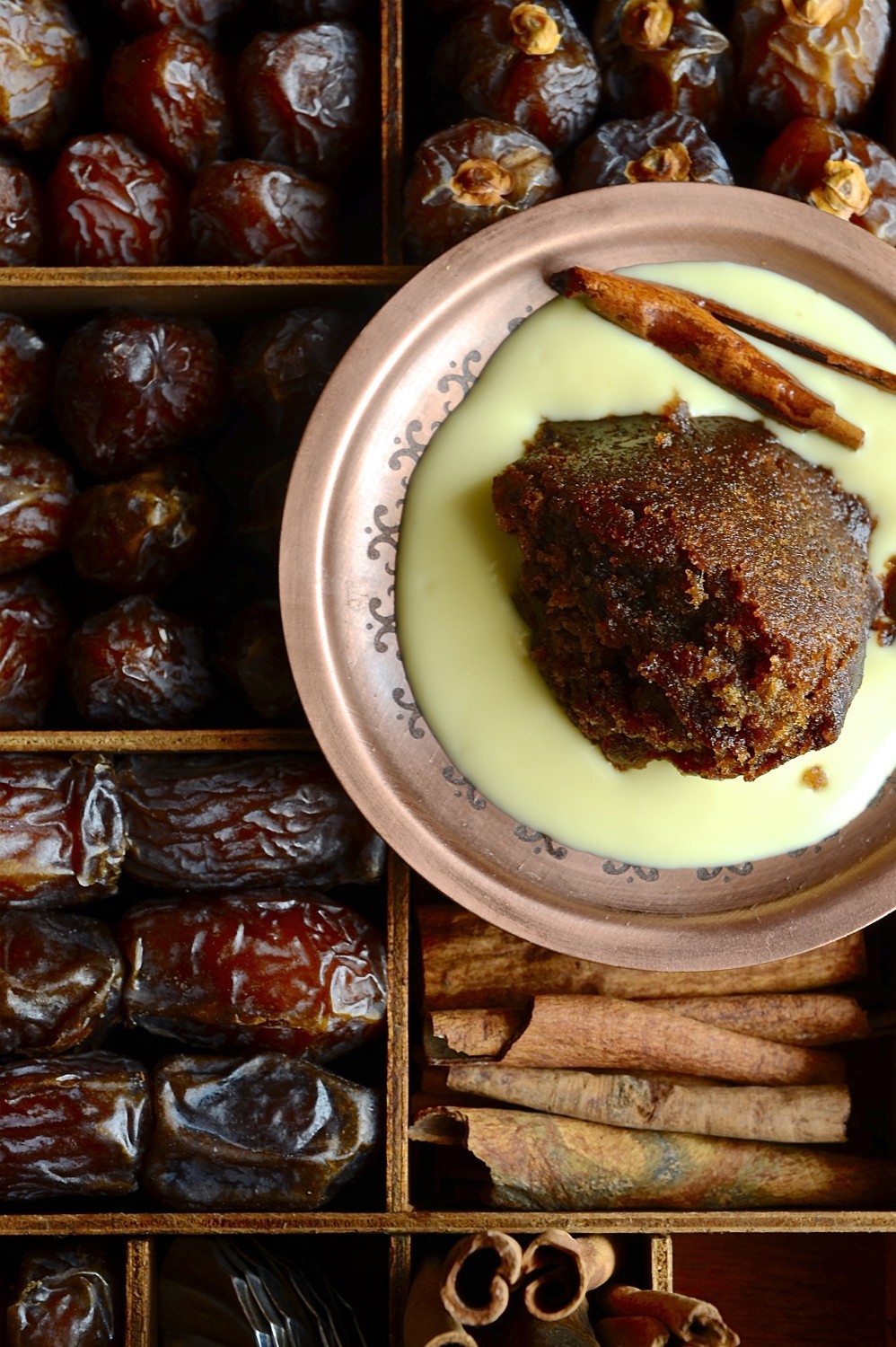 I haven't made this Tipsy tart for years, but vaguely recall it serving about 10 maybe 12 at best. In fact, after making it again, I'd say it's suited for gatherings. If you prefer, halve the quantities for a smaller pudding or make the whole recipe, divide between two ovenproof dishes and freeze one for later.
My deviation from the original Cape Brandy pudding is a matter of personal preference. The results are delicious. I've used treacle syrup and demerara sugar in the batter which adds a sticky toffee-ness. For a warm spicy note, I add a generous amount cinnamon and mixed spiced. Adding whole cinnamon and vanilla pods to the syrup delivers an aromatically boisterous flavour that elevates this  classic South African pudding to new level.
Spiced Cape Brandy Pudding
150g solid packed dates, chopped
150g Medjool dates, pitted and roughly chopped
1 teaspoon bicarbonate of soda
250ml boiling water
130g butter, at room temperature
3/4 cup demerara sugar
1/4 cup treacle syrup
2 eggs
2 cups flour
1 teaspoon baking powder
1 teaspoon cinnamon
1/2 teaspoon mixed spice
1/2 teaspoon salt
1 cup (100g) pecan nuts, toasted and roughly chopped
Brandy soaking sauce
4 tablespoons butter
1 1/4 cups granulated sugar
320ml water
2 cinnamon sticks, roughly broken
1 vanilla pod, split and seeds removed
pinch salt
160ml brandy
Preheat the oven to 180º C. Grease a large (22cm x 35cm) oven-proof baking dish. Place the dates and bicarbonate of soda in a heatproof bowl. Pour the boiling water over the dates and stir through. Set aside for at least 10 minutes for the dates to soften and cool. In a large mixing bowl, cream together the butter, demerara sugar and treacle syrup. Add the eggs one at a time, beating well between each addition. Sift in the flour, baking powder, cinnamon, mixed spice and salt. Beat on a low speed to combine. Fold through the soaked dates and pecan nuts. Spoon into the prepared dish and bake for about 50-55 minutes. Before removing from the oven, always check with a skewer for doneness.
In the meanwhile, make the syrup. Place the butter, granulated sugar, water, cinnamon sticks and vanilla seeds and pod in a small saucepan. Bring up to the boil and simmer for about 5 minutes to reduce slightly. Remove from the heat and add a pinch of salt and the brandy.
Pour the hot syrup over the tart as soon as it comes out of the oven. Serve the brandy pudding warm with softly whipped cream, custard or vanilla bean ice cream.
For more delectable South African classics, here's where to look.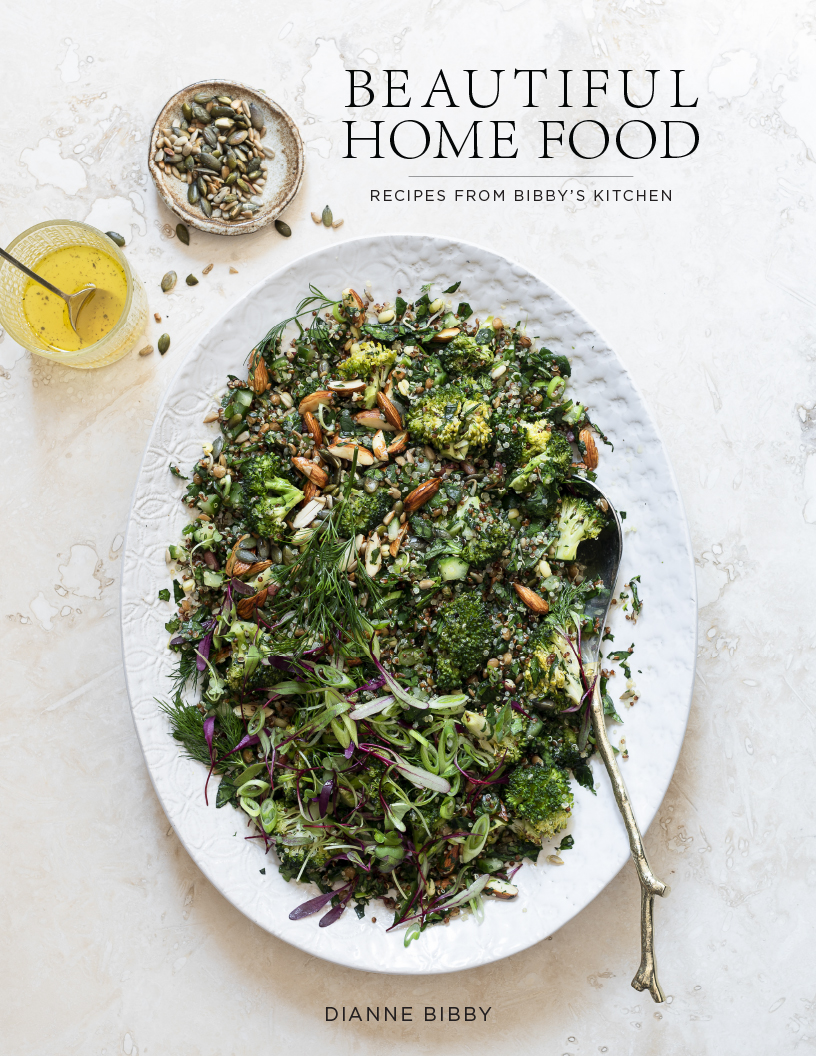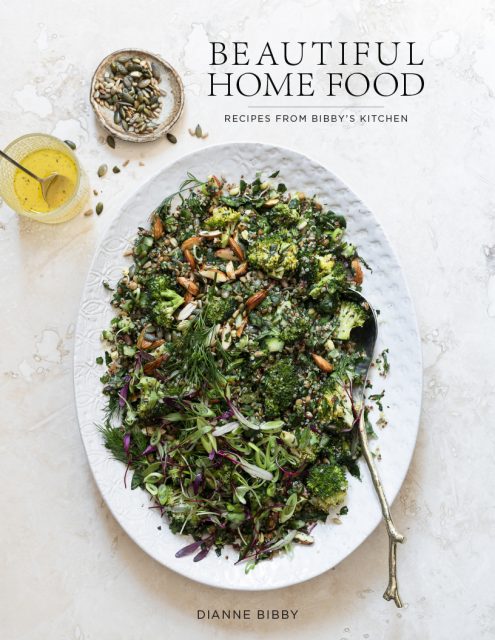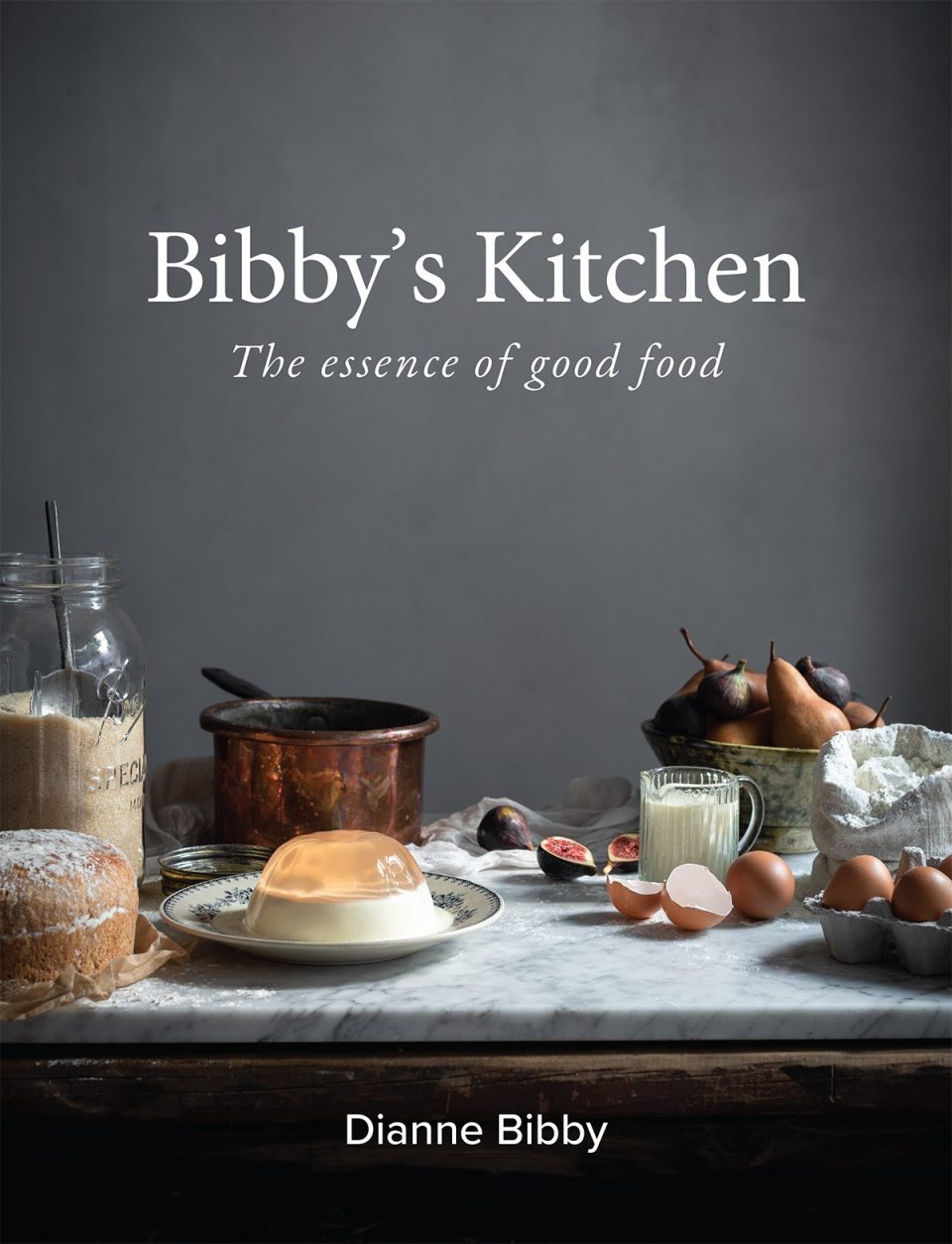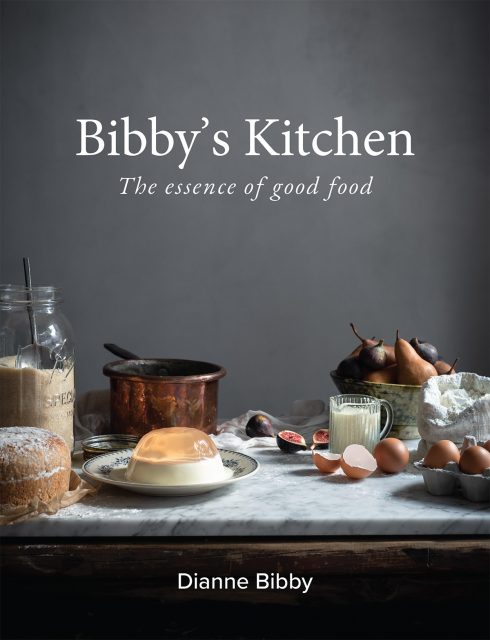 The Bibby's Kitchen Cookbook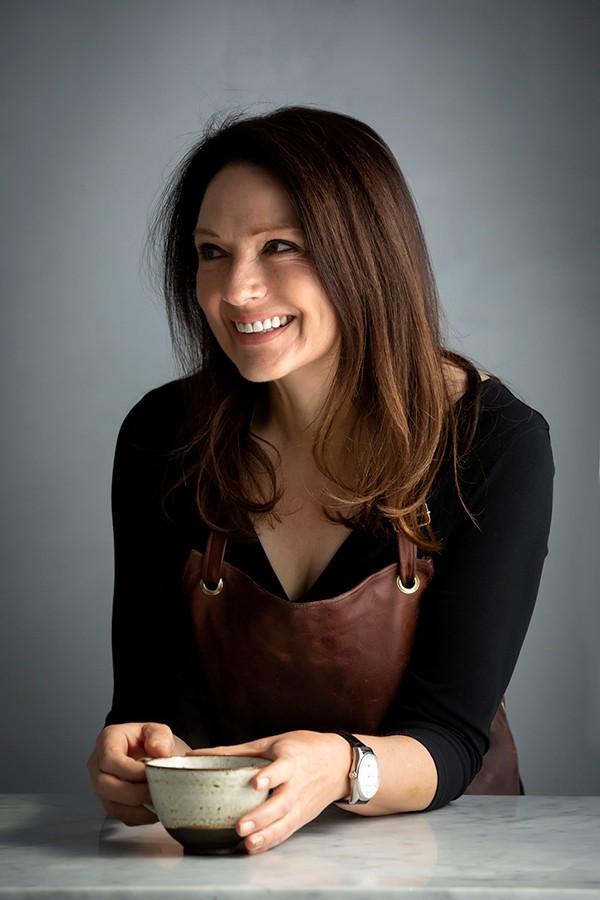 Hello, I'm Di
Welcome to my kitchen, a creative gathering place where meals are shared with family and friends, celebrating life and nurturing our connectivity.
Read more
Subscribe to our Newsletter