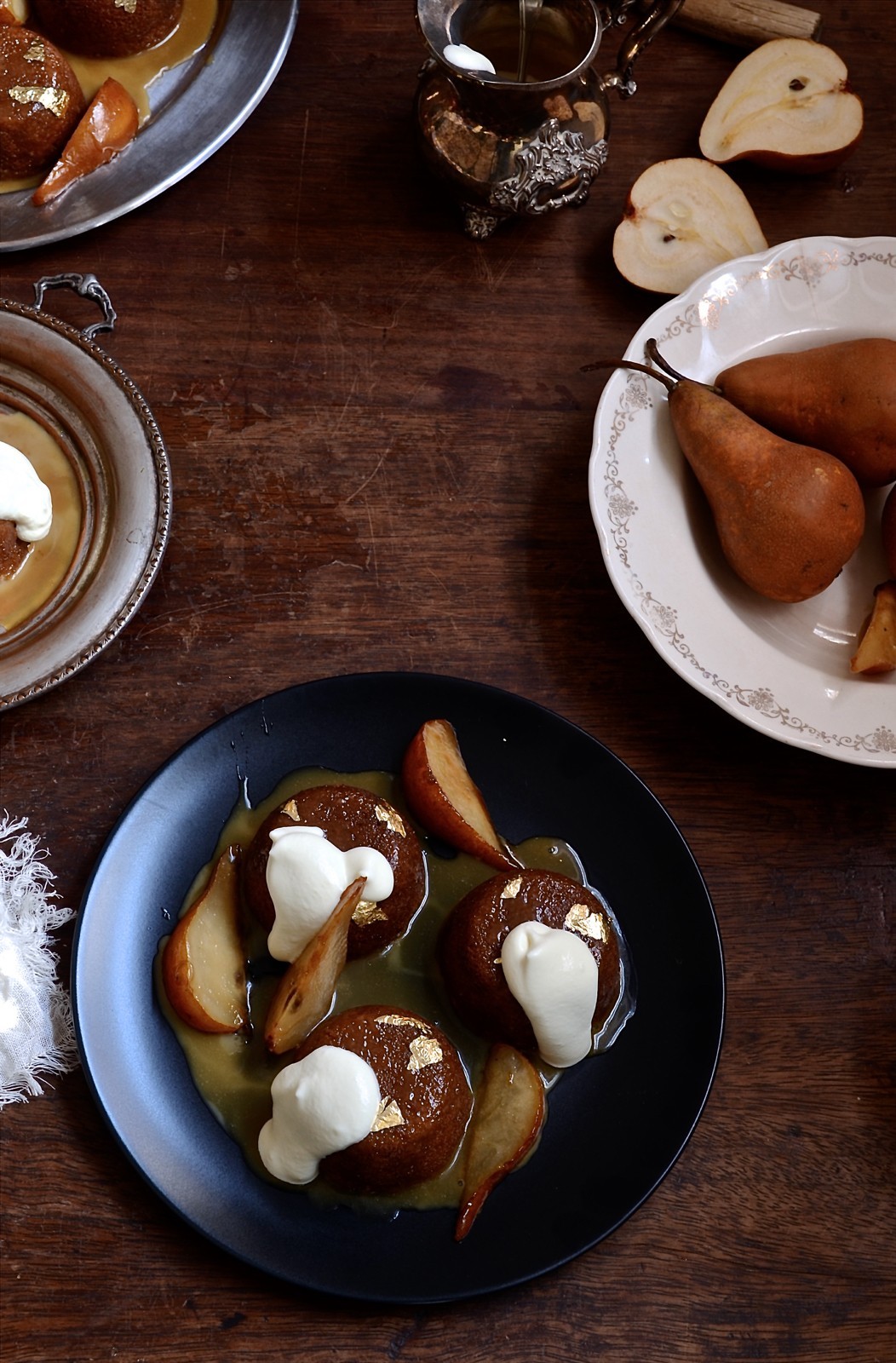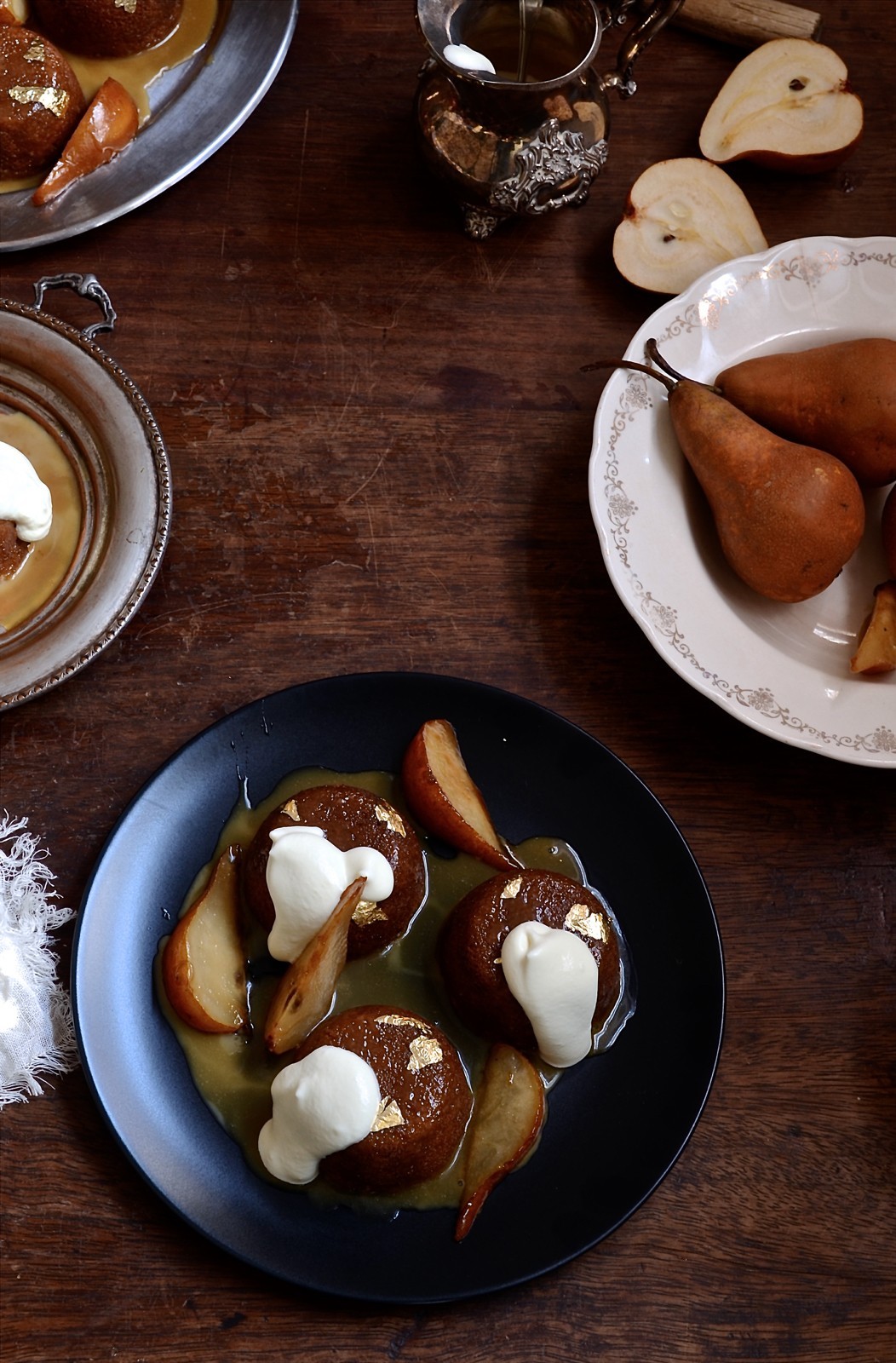 Malva pudding must be one of South Africa's most loved puddings. In a recent survey, it was voted the nation's favourite baked pud. With a warm milky syrup seeping through the sponge, every spoonful is saturated with sweet nostalgia. This is the pudding I grew up on. With numerous requests for a Malva pudding recipe, I thought it time to share my mother's recipe, with a few tweaks.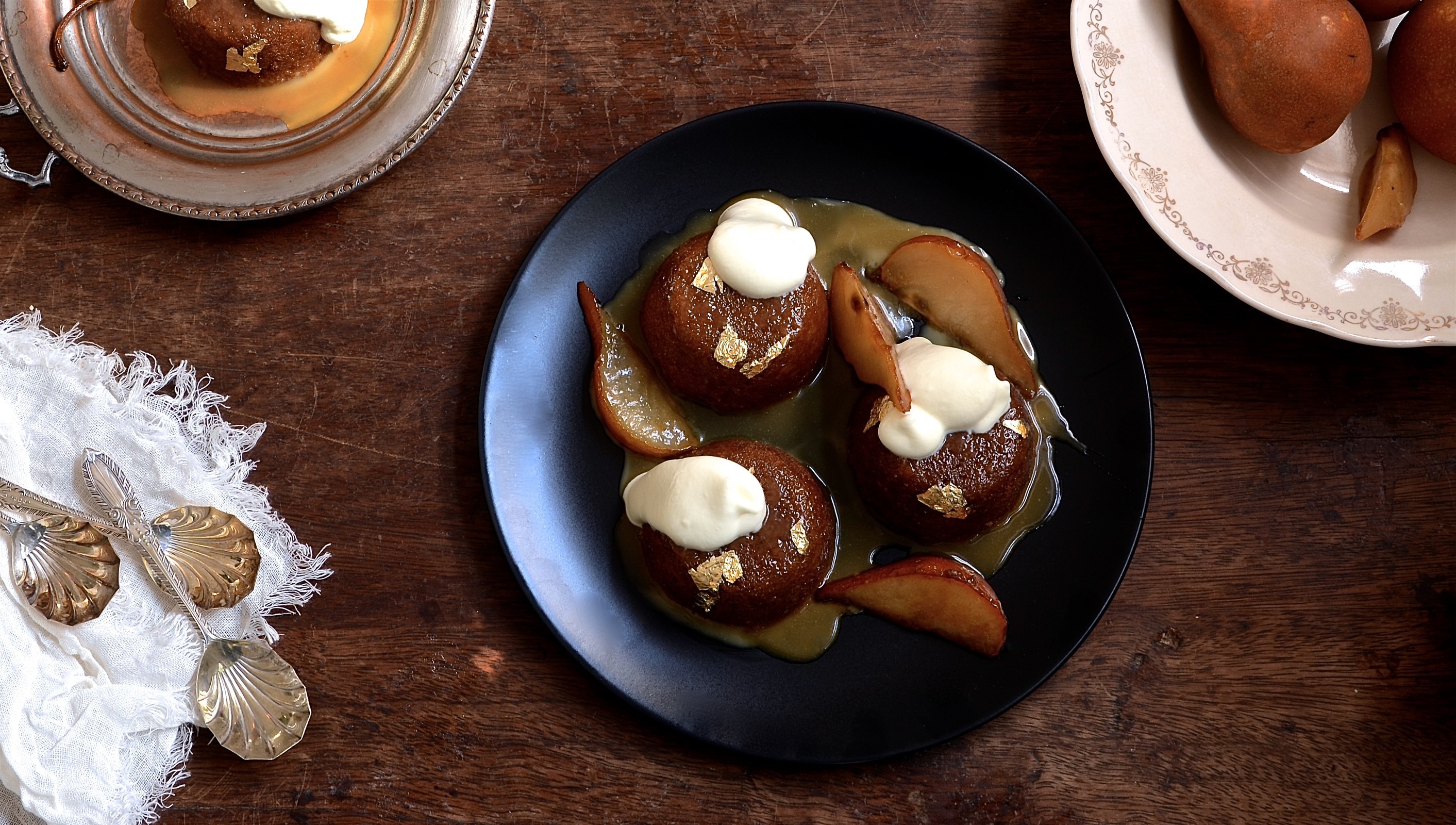 I love food stories and it just so happens that I have a malva pudding story. This one goes back to my childhood. It's Sunday morning. Arriving home from church ravenous, we all make a beeline for the kitchen grabbing frantically at anything that can fill a hole. You'd think we hadn't eaten in weeks. Then the voice comes, 'Stop nibbling. You're going to ruin your appetite'. Funny how parents underestimate a teenager's appetite.
Our Sunday lunches always had a sweet conclusion. And, as far as baked puddings were concerned, malva pudding was at the top of the list. On this particular Sunday our  favourite pud took a turn for the worst. For the sauce, we used a pot of sour cream instead of evaporated milk. For years to come it was known as the The Himalayan' pudding.  There it sat on the counter, crowned with curdled, white snowy peaks. Interesting, but not quite what we'd hoped for. Needless to say we ate it anyway. According to my mum, anything doused in custard can pass for pudding. This is my version, without the sour cream, of course.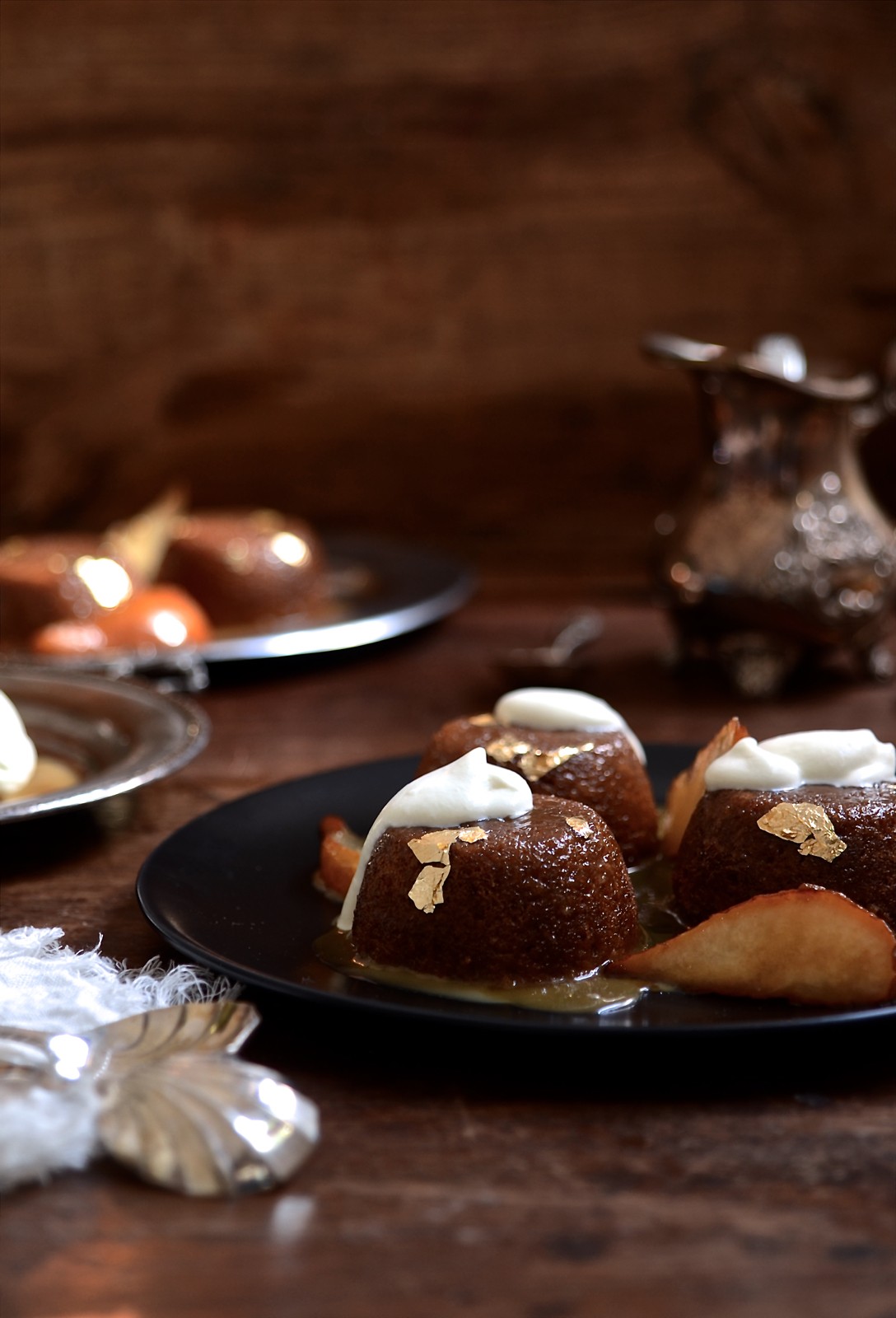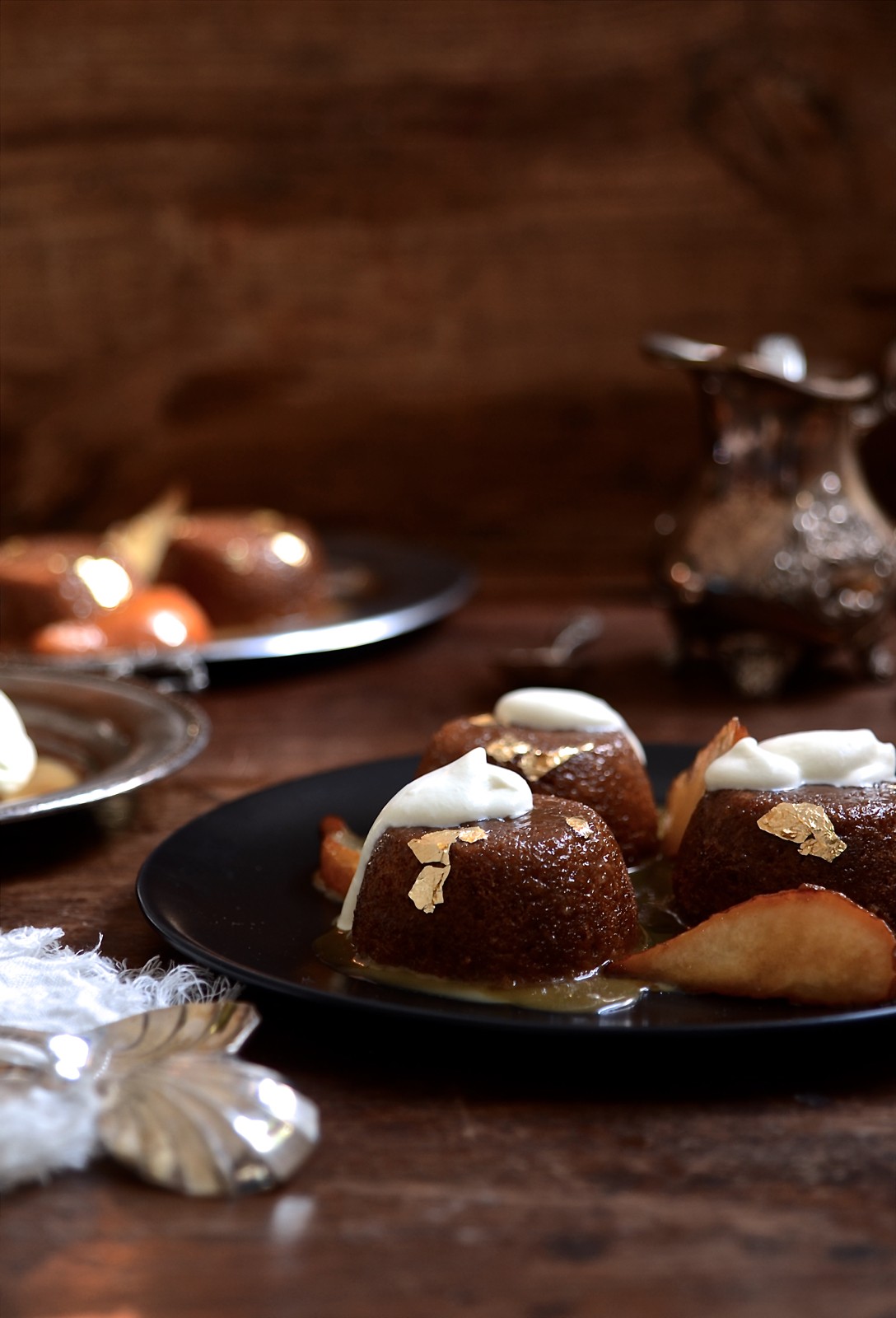 What makes a good Caramel Malva Pudding
For a deep molasses flavour, muscovado sugar gets added to both the cake and sauce. When in season, I like to serve the malva with caramelised Martell cognac pears. There's nothing better than comforting baked puddings and seasonal fruit. I love the subtle notes of citrus, pear and vanilla in the cognac. If you're making this for children you can replace the cognac with fresh orange juice.
To serve, add generous spoonfuls of softly whipped cream. Custard or ice cream lacks the neutrality of cream to off-set the sweetness, but the choice is yours.  For ease and practicality, bake the Malva in one large ovenproof dish and let everyone help themselves.
 Caramel malva pudding with cognac pears
3 tablespoons butter, softened
1/2 cup muscovado sugar
one egg
1 cup flour
5ml (1 teaspoon) bicarbonate of soda
a pinch of salt
1/2 cup full cream milk
1 tablespoon apricot jam
15ml (1 tablespoon) vinegar
Sauce
1 cup evaporated milk
125ml (1/2 cup) milk
1/2 cup water
1/4 cup butter
1 cup muscovado sugar
pinch of salt
1 teaspoon caramel extract or essence
Cognac pears
2 firm but just ripened pears, skin on and stalk intact
30ml (2 tablespoons) butter
2 tablespoons muscovado sugar
2-3 tablespoons cognac, depending on taste preference
45ml (3 tablespoons) cream
Preheat the oven to 180º C. Grease a 2 litre oven-proof baking dish with butter or 8 dariole moulds if making individual puddings.
In a mixing bowl, cream the butter and muscovado sugar until combined. Add the egg and beat again.
Sift together the flour, bicarbonate of soda and salt. Add the flour and milk to the egg mixture in alternate stages and beat on a low speed until flour is incorporated.
Add the apricot jam and vinegar to the batter and mix through.
Pour the batter into the baking dish and smooth over.
For the individual puds, bake for about 20 minutes until cooked through. For one large sized dish, bake for 30 – 35 minutes.
To make the sauce, place all the ingredients, except the caramel extract, in a saucepan and bring up to the boil.
Simmer for 2-3 minutes until the sugar is dissolved. Stir through the caramel extract and keep warm while the pudding is baking.
Pour the hot sauce slowly over the pudding.
If making the moulded puddings, set aside to rest for about 20 minutes before carefully loosening to un-mould.
To make the pears, slice the pears into eighths.
Place the butter and sugar in a pan and heat until the mixture starts to bubble. Add the pears and cook for several minutes on each side.
Once the pears have taken on some colour, pour in the cognac and allow to reduce down slightly.
Add the cream and simmer for several minutes until the sauce is thickened.
Serve the malva puddings with whipped cream, warm pears and a spoonful of cognac cream sauce drizzled over the top.
If you love malva, chances are you're going to love this sticky toffee pudding too.
Cookie crumble sticky toffee pudding
Bibby's Chocolate and Pear Malva pudding