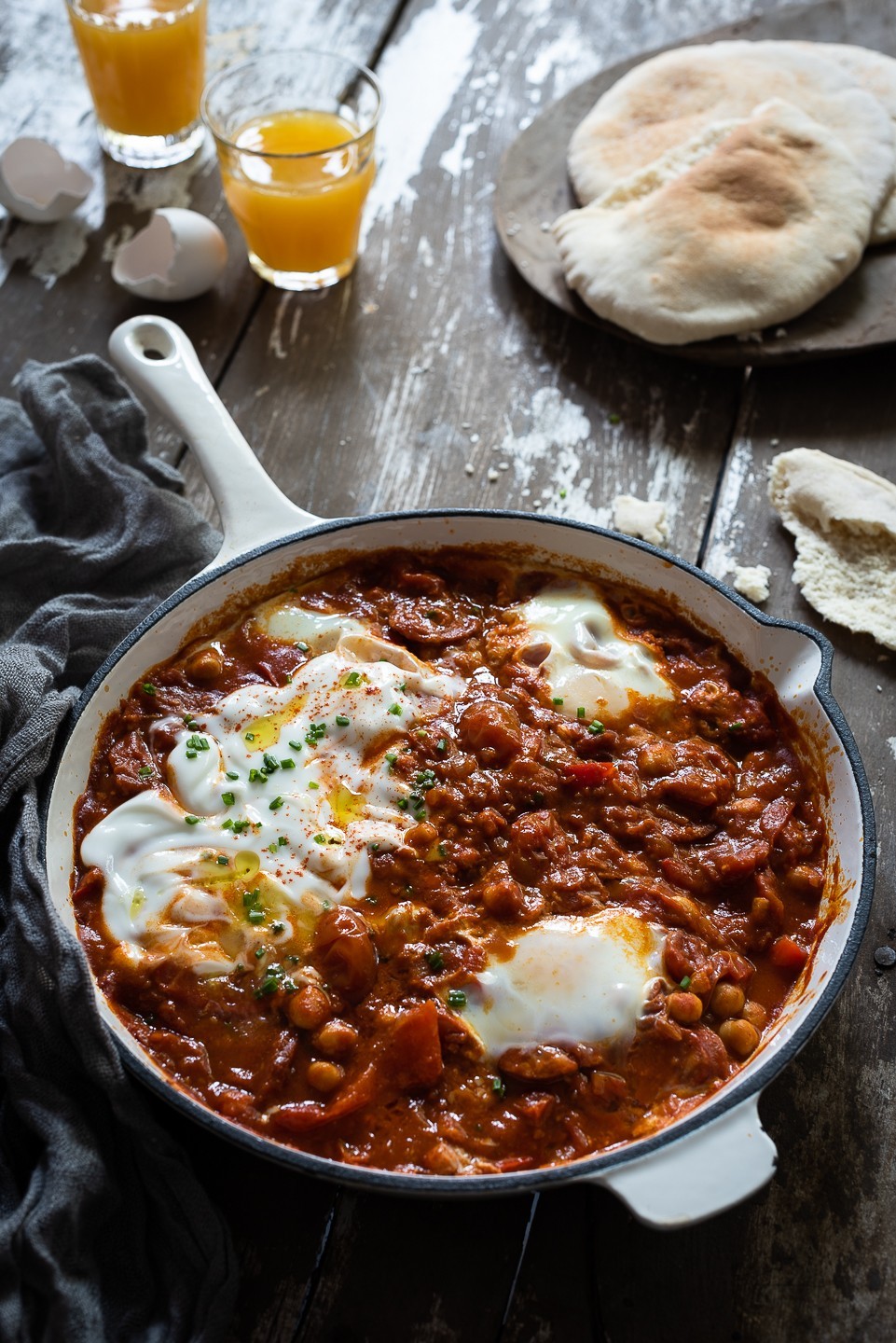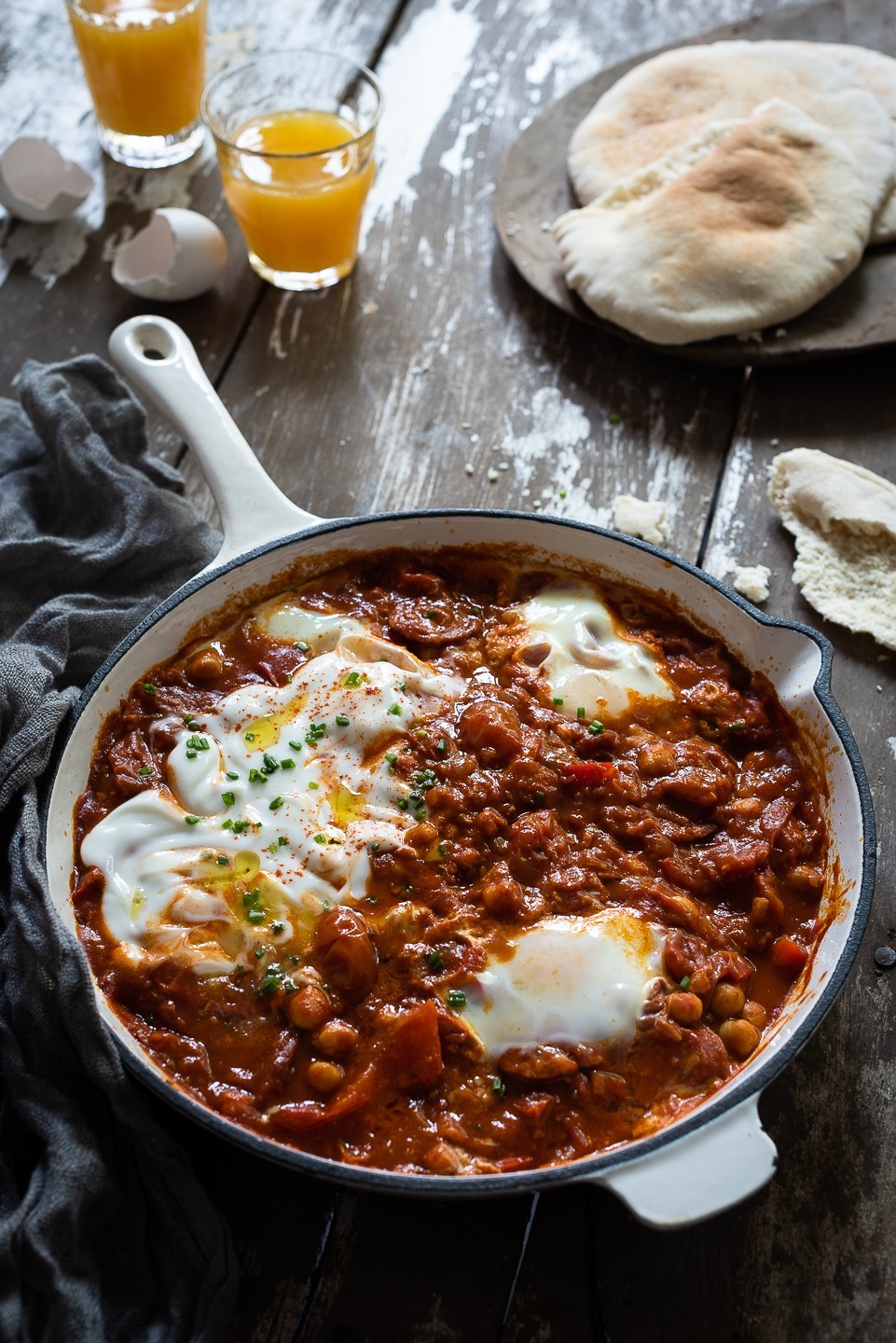 If you have eggs in the fridge, there's meal potential right there. They're good for breakfast or dinner, whether you poach, scramble or fry them. As far as one pan dishes go, shakshuka is one of the best places for an egg to land. I've decided to give my Chorizo Shakshuka a Spanish slant by adding chorizo. With the smoky pepperiness form the chorizo and creamy textured chickpeas, the contrast is deliciously hearty.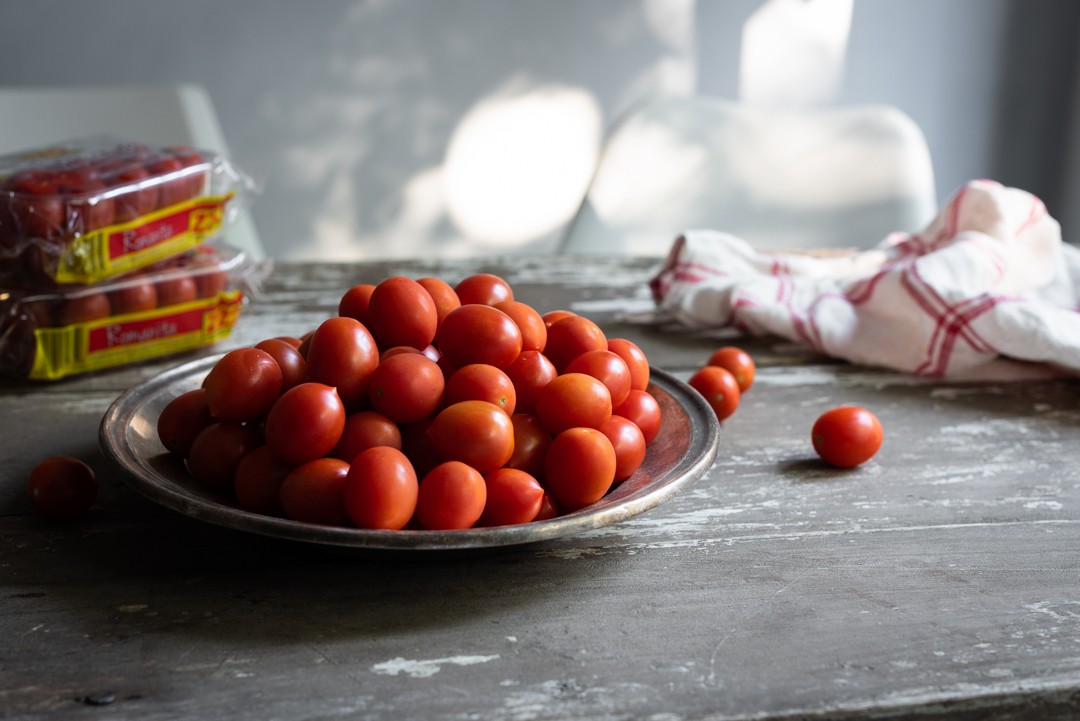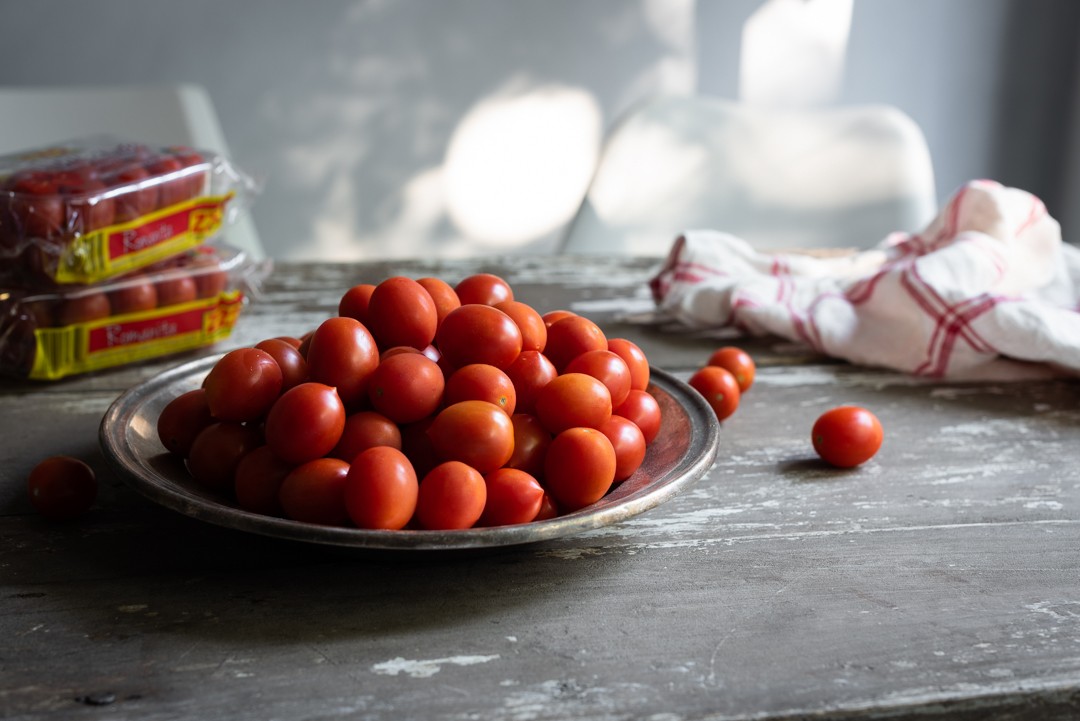 Crucial to the success of a shakshuka is a deeply flavourful sauce. It needs to be bold and gutsy. I've seen many green shakshukas doing the rounds, but I'm still convinced that a tomato base works best. As I mentioned in last week's Harissa chicken tacos post, I'm in the midst of a tomato series. Over the next couple of weeks, we'll be making some incredibly delicious recipes with ZZ2 Romanitas tomatoes. These oval shaped mini plum tomatoes are juicy and sweet -perfect for salads but also ideal for cooking with. I'm all about texture and flavours, so there's plenty of that in this recipe, too.
When cooking with chorizo, it's important to note that it needs just the briefest 3 minutes in a hot pan for the oils to release. If fried for much longer, it becomes tough. For a vegetarian version, omit the sausage and replace with another sweet pepper or even roast aubergines.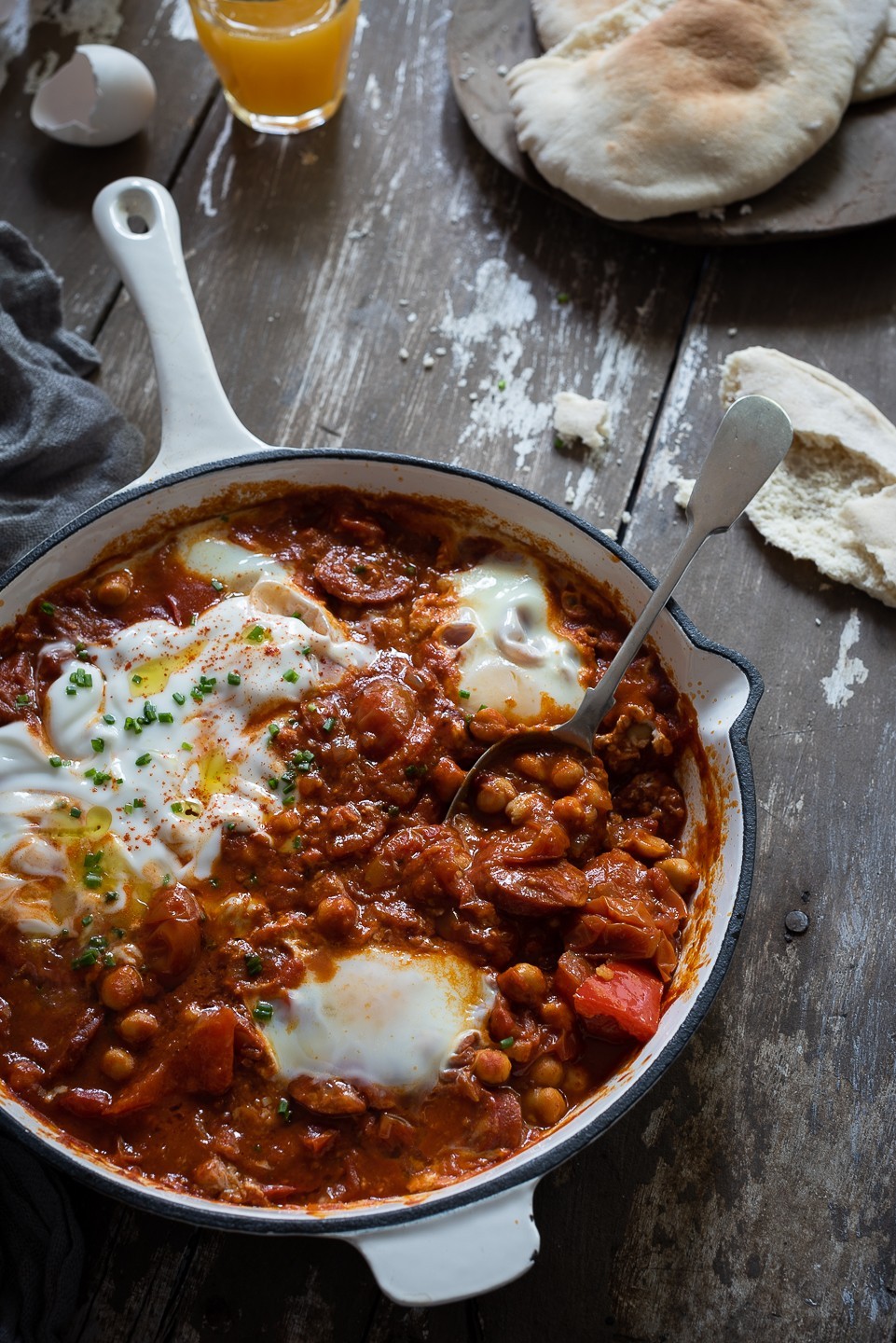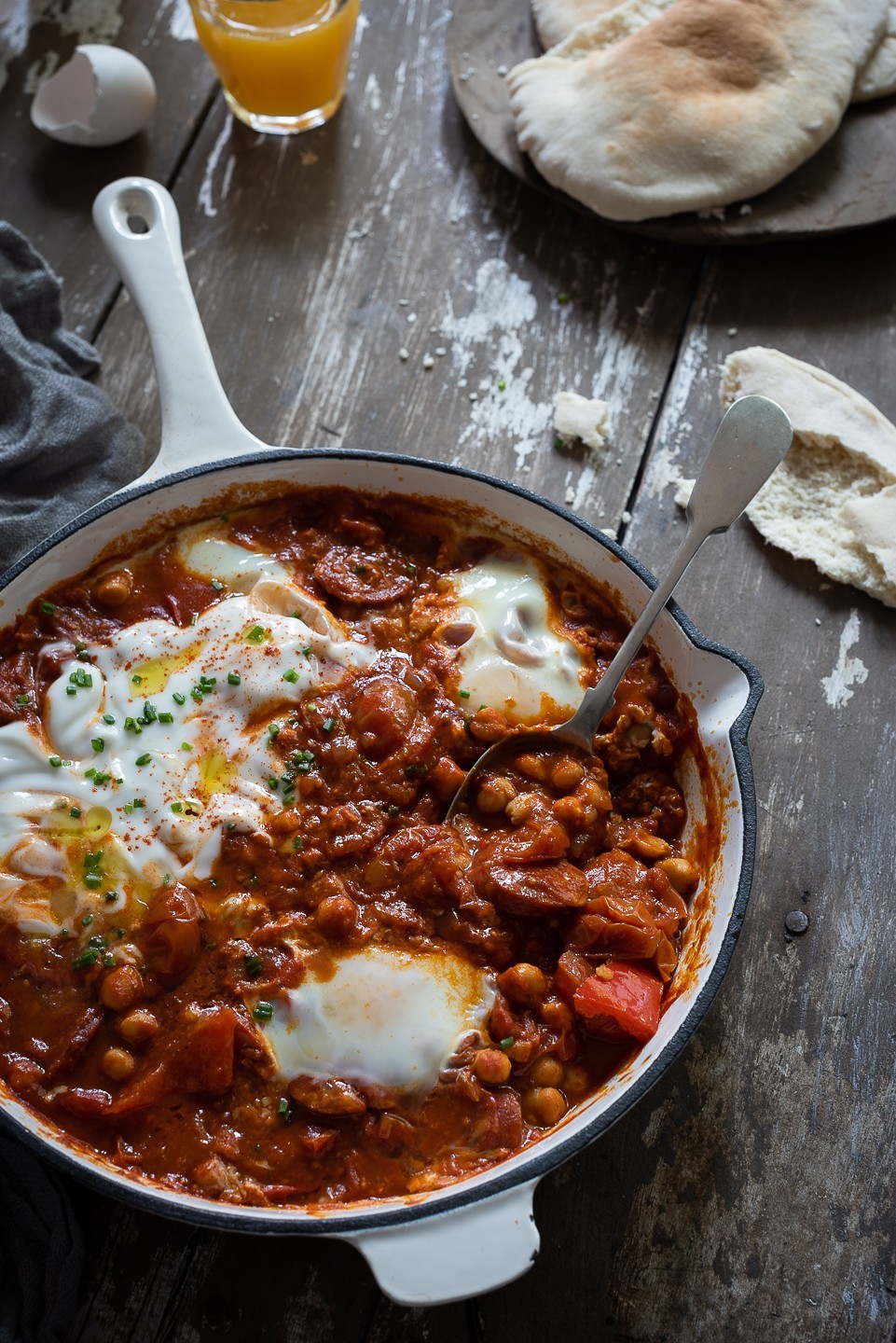 Shakshuka is casual food, meant for sharing and pan mopping. Soft warm pita breads are best for this job. You could also make these easy yoghurt flatbreads. They're pliable and bend easily to soak up the rich tomato sauce. If you're more of a toast person, sourdough or rye will do just fine. If I'm hosting a breakfast or brunch, this is the kind of food I love to make. Rather than standing in the kitchen flipping eggs, I prepare the Shakshuka the day before. When my guests are seated and ready, I reheat the sauce and crack in the eggs. From there, it's straight to the table. Offer it with Greek Yoghurt alongside.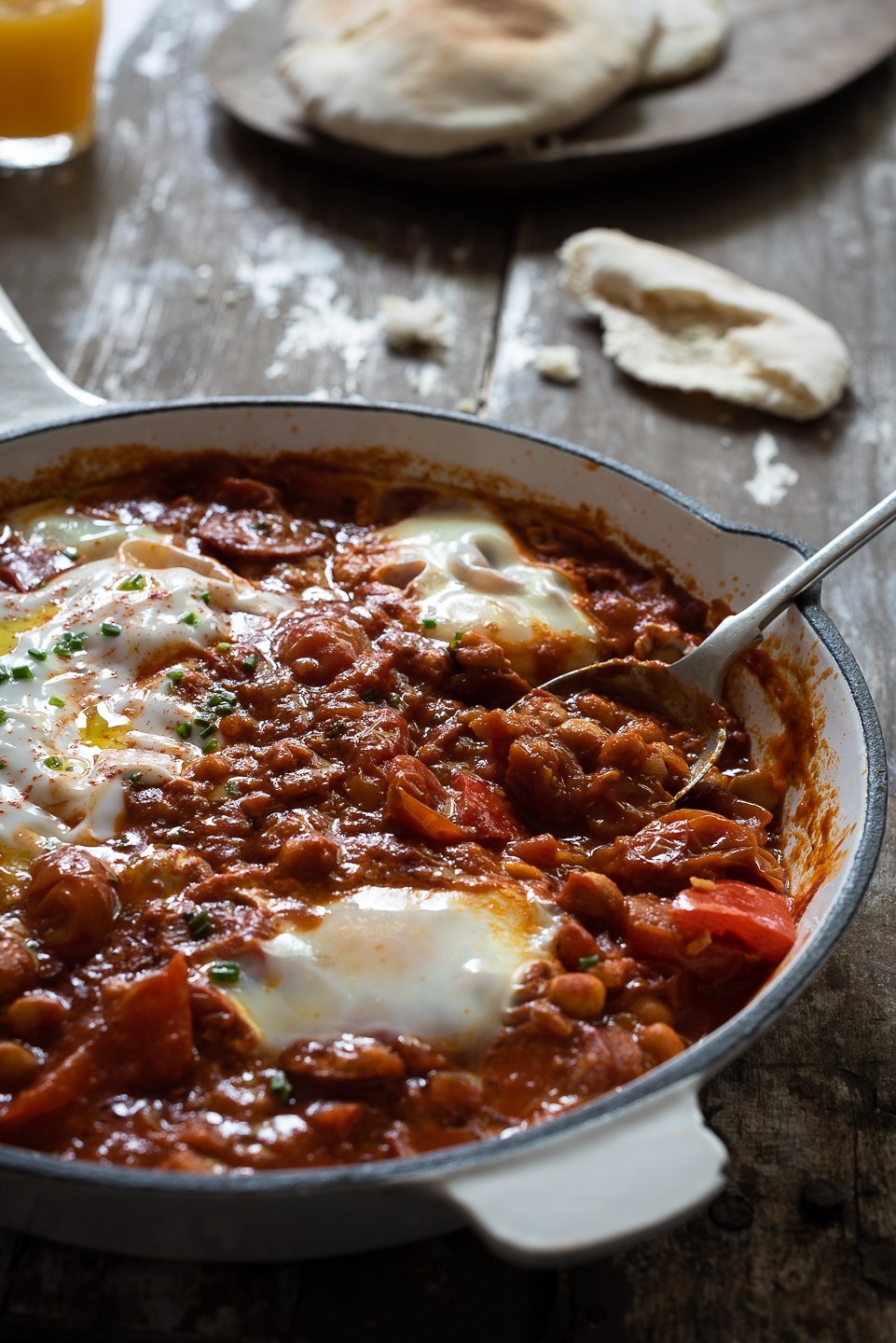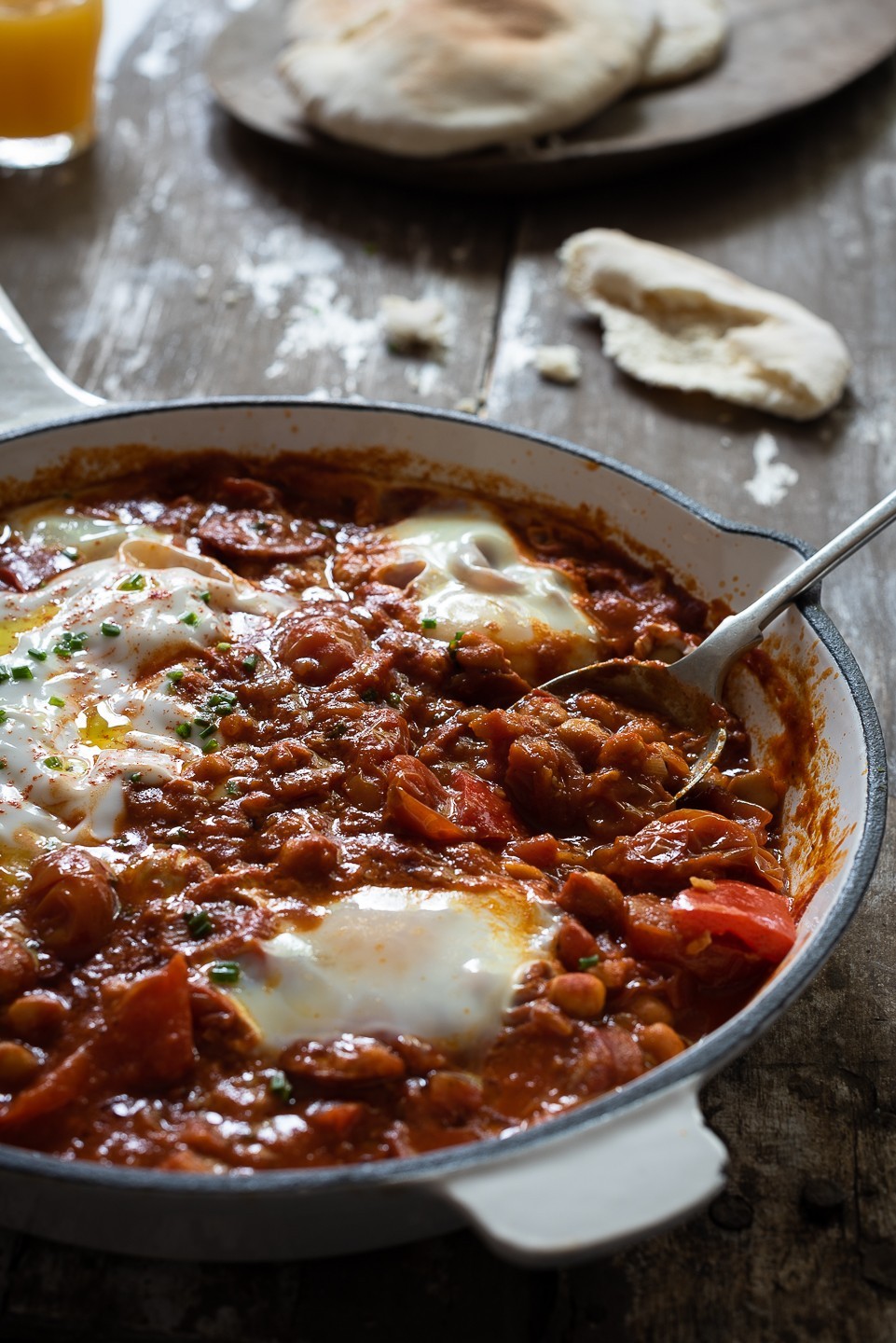 Chorizo and chickpea shakshuka
Serves 4
30ml (2 tbls) olive oil
125g spicy chorizo sausage, sliced
1 large brown onion, finely diced
1 clove garlic, minced
5ml (1 tsp) paprika
10ml (2 tsp) ground cumin
½ tsp dried red chilli flakes
600g (2 packs) ZZ2 Romanita tomatoes, halved
250ml (1 cup) tomato passata
200ml chicken stock
400g tin chickpeas, rinsed and drained
4 free-range eggs
125ml (½ cup) natural yoghurt
a handful of chives, roughly chopped
warm pita breads, to serve
Heat 1 tablespoon of olive oil in a large-based pan and fry the chorizo over a high heat until the pan oil turns red, about 2-3 minutes. Remove and set aside until later.
Turn the heat down and another tablespoon of oil to the pan along with the onions. Sauté until softened, 8-10 minutes. Stir in the garlic and spices and cook for another 2 minutes.
Add the Romanita tomatoes and cook for 3-4 minutes. Season with salt and pepper, then add the passata and stock. Cover and simmer for 40 minutes. The sauce should be thickened and reduced.
Add the chorizo back into the sauce along with the chickpeas and heat through. Make 4 hollows in the sauce with the back of a spoon and carefully break the eggs into each. Simmer for about 6-8 minutes, depending on how you like your eggs done.
Swirl the yoghurt over the top and scatter with chives. Serve immediately with warm pita breads or sourdough toast.
This post is proudly sponsored by ZZ2 Farming using Romanitas tomatoes