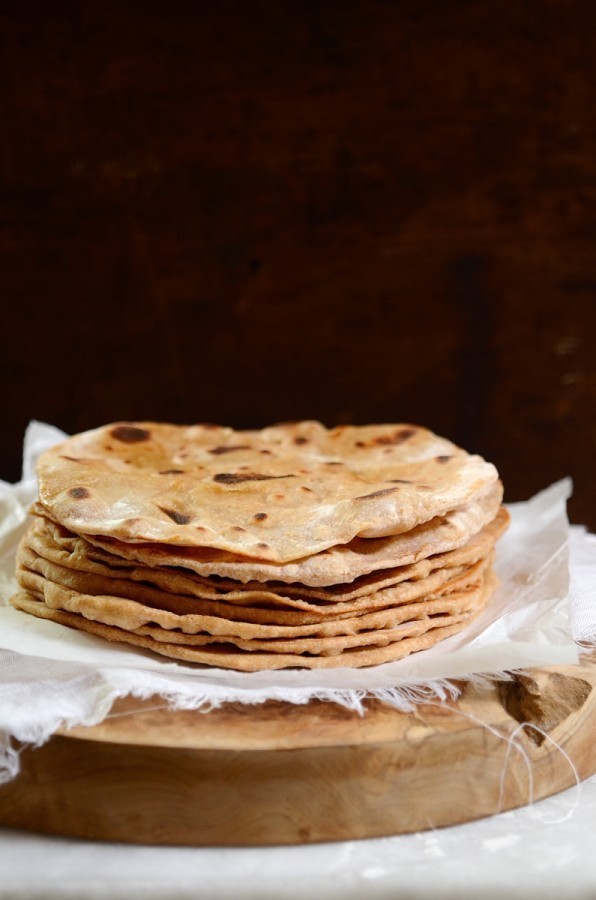 Bread. A simple combination of flour and water yet with multitudinous shapes and cooking methods. From skillet-cooked on stovetops to clay tandoors and modern day steam ovens, bread remains the cornerstone of everyday sustenance and the most sincere form of daily sustenance. Although recently vilified, bread is still regarded as a staple in countless cultures, without which, the daily meal would be incomplete.
The French laid claim to one of the world's most recognisable loaves, the baguette. Italy put their stamp on the ciabatta, a slipper shaped-bread that begs to be dipped in olive oil and shared in a spirit of conviviality.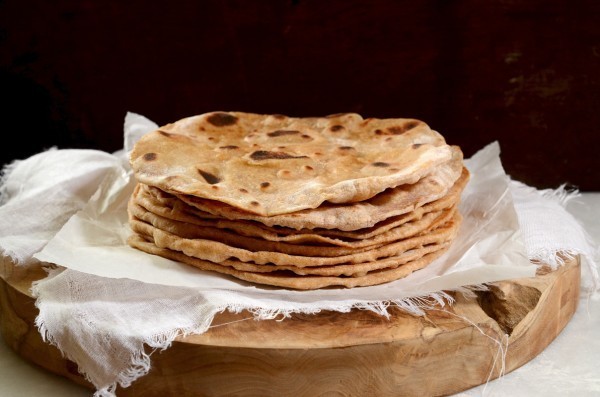 Today we're headed to the Middle East to make the easiest yoghurt flatbreads. Useful in place of cutlery to scoop food and as a staple consumable. Only the freshest bread is offered at every meal and waste, scorned upon. The life of stale bread is extended by adding it to soups, stews or dipped into sweet tea. I suppose you could say it's the Middle Eastern equivalent to our favourite coffee dunker, the rusk!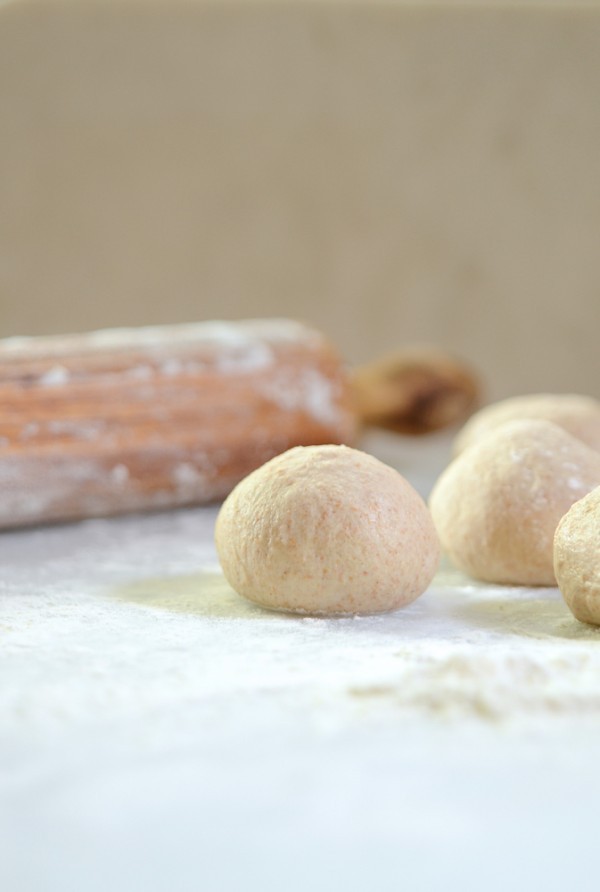 Middle Eastern food
If you're a regular visitor here, you'll know that my love for Middle Eastern food was sparked by a trip to Israel in 1989. From creamy hummus, spicy kebabs and the freshest vegetable and herb salads, the use of bold earthy flavours give rise to some of the most vibrant and superbly delicious foods. It's no surprise then that a flatbread recipe begs to be included here. This one is particularly quick and easy with a healthier edge. It includes Greek yoghurt and wholemeal flour, which differs slightly from an authentic Middle Eastern recipe, but it works! The yoghurt makes it softer and lighter in texture. Including more fibre is always a good idea, so I split the flour half and half.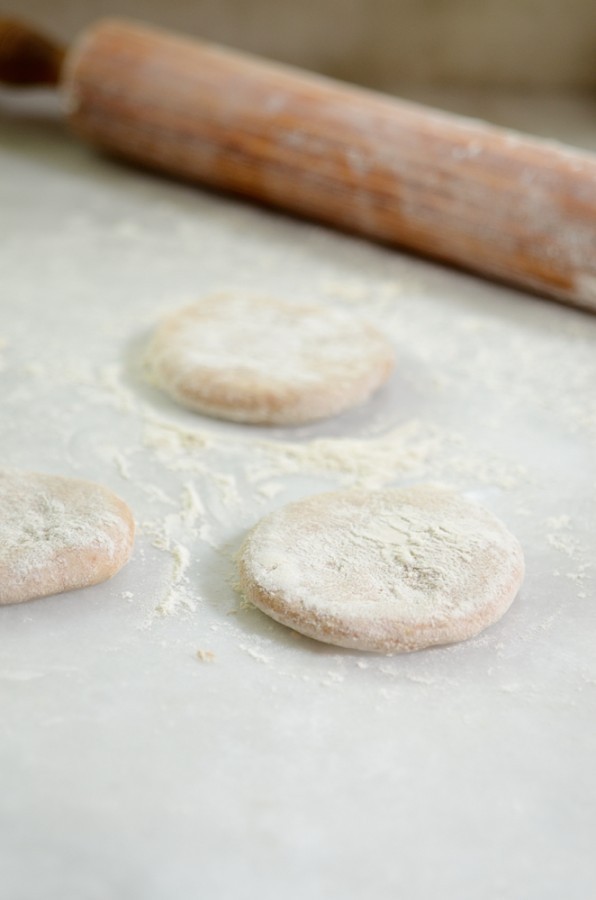 I use these yoghurt flatbreads as a skinny base for pizza toppings or as a carrier for dips and spreads. If you're planning a Middle Eastern feast, I'd make these ahead of time and serve them alongside succulent lamb shawarma, a fresh tabbouleh inspired bulgur wheat salad and jugs of icy cinnamon and cranberry tea.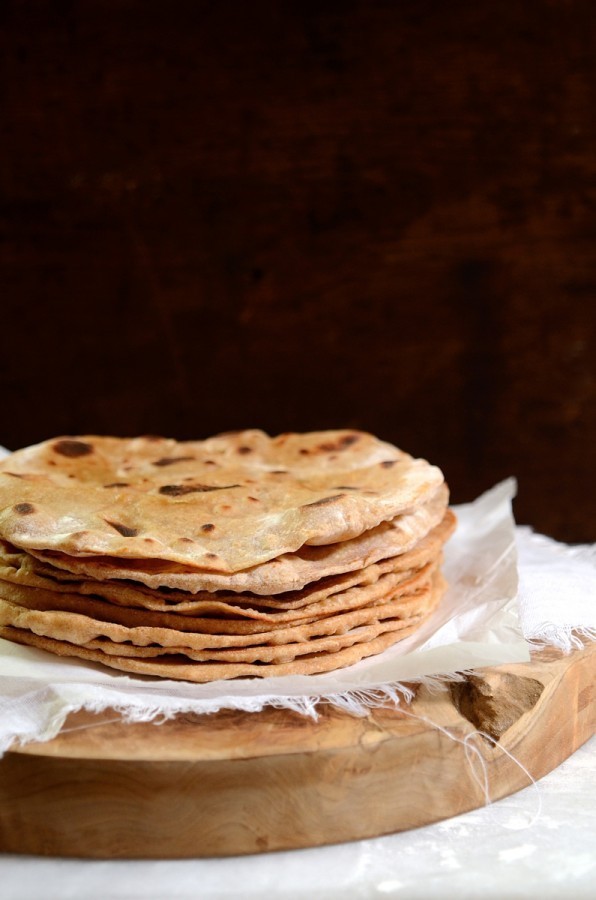 Easy yoghurt flatbreads
1 cup self raising flour
1 cup finely ground wholemeal flour
3/4 teaspoon fine salt
1 cup Greek yoghurt
2 tablespoons olive oil, plus extra for cooking
Instructions
Place the self raising flour, wholemeal flour and salt in a large mixing bowl. Stir to combine the flours.
Add the yoghurt and olive oil and mix together to form a dough.
Turn the dough out onto a floured surface and knead for 2 minutes. Place in an oiled bowl, cover and rest for 15 minutes.
Divide the dough into 8 and roll out into circles with a thickness of about 2-3mm.
Heat a little olive oil in a non-stick pan and cook the flatbreads on a high heat until brown and puffed. Turn and cook for a further minute or two.
Wrap in a clean tea towel to keep warm.