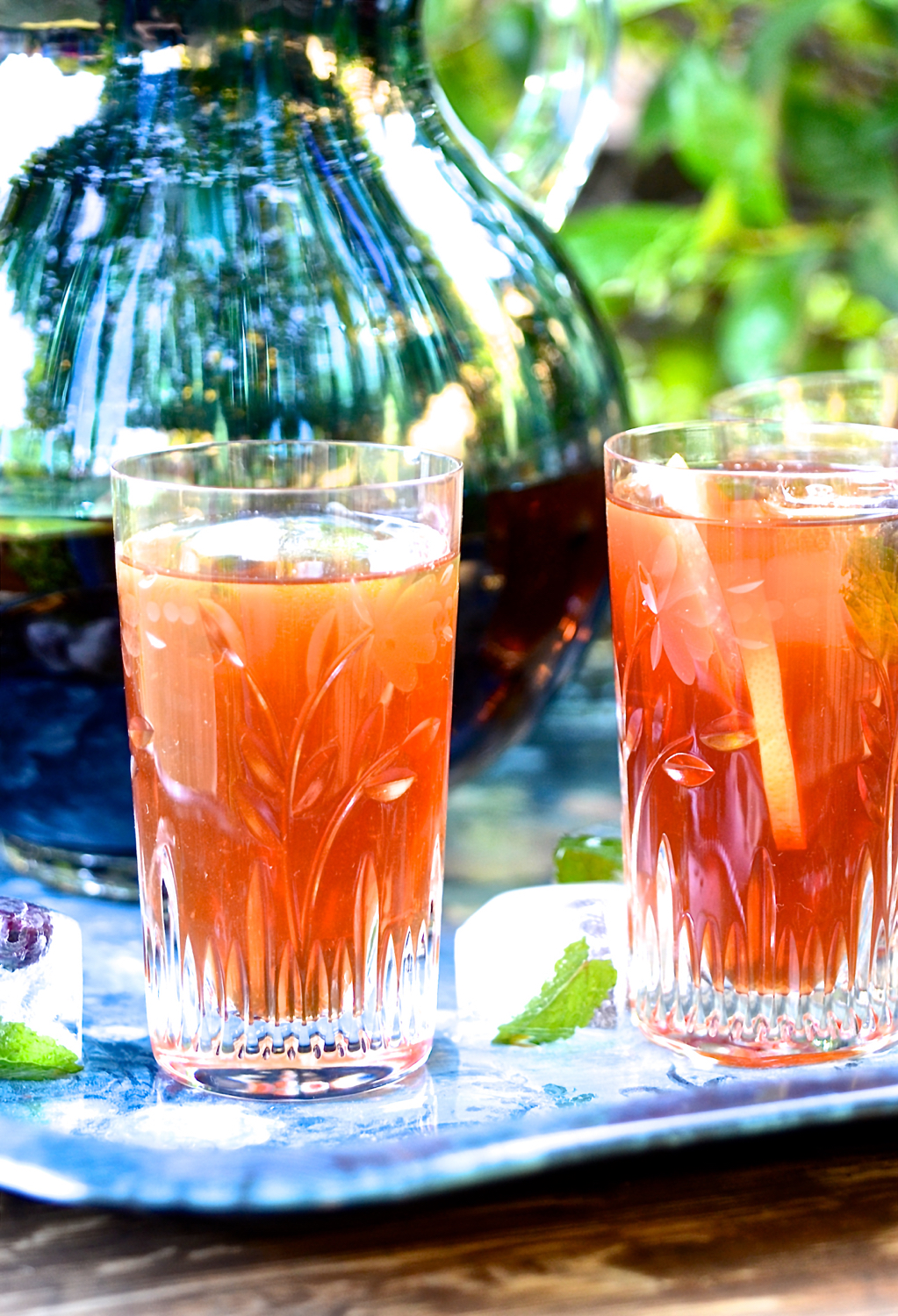 There are so many good reasons to make this cranberry and cinnamon rooibos iced tea. For those lazy summer days when the temperature soars, you'll be tempted to dive head first into this refreshing amber liquid. It's fruity with just a hint of tartness from the cranberry juice. The cinnamon flavour is gentle and soothing, not overpowering at all and lovely paired with the woodiness of the rooibos.
Grown predominantly in the Cederberg region of the Western Cape, Rooibos is rich in antioxidants, minerals and is caffeine-free. Cranberries are loaded with even more antioxidants, vitamin C, E , and K. So all in all, this is the thirst quencher to lower the temperature and up the immune boosting vitamins. It also makes the ideal drink to pack for school lunch boxes, especially as the thermometer starts to climb. Decant the tea into recyclable plastic drinking bottles and freeze overnight. Pack the following morning and they'll have ice cold tea on tap.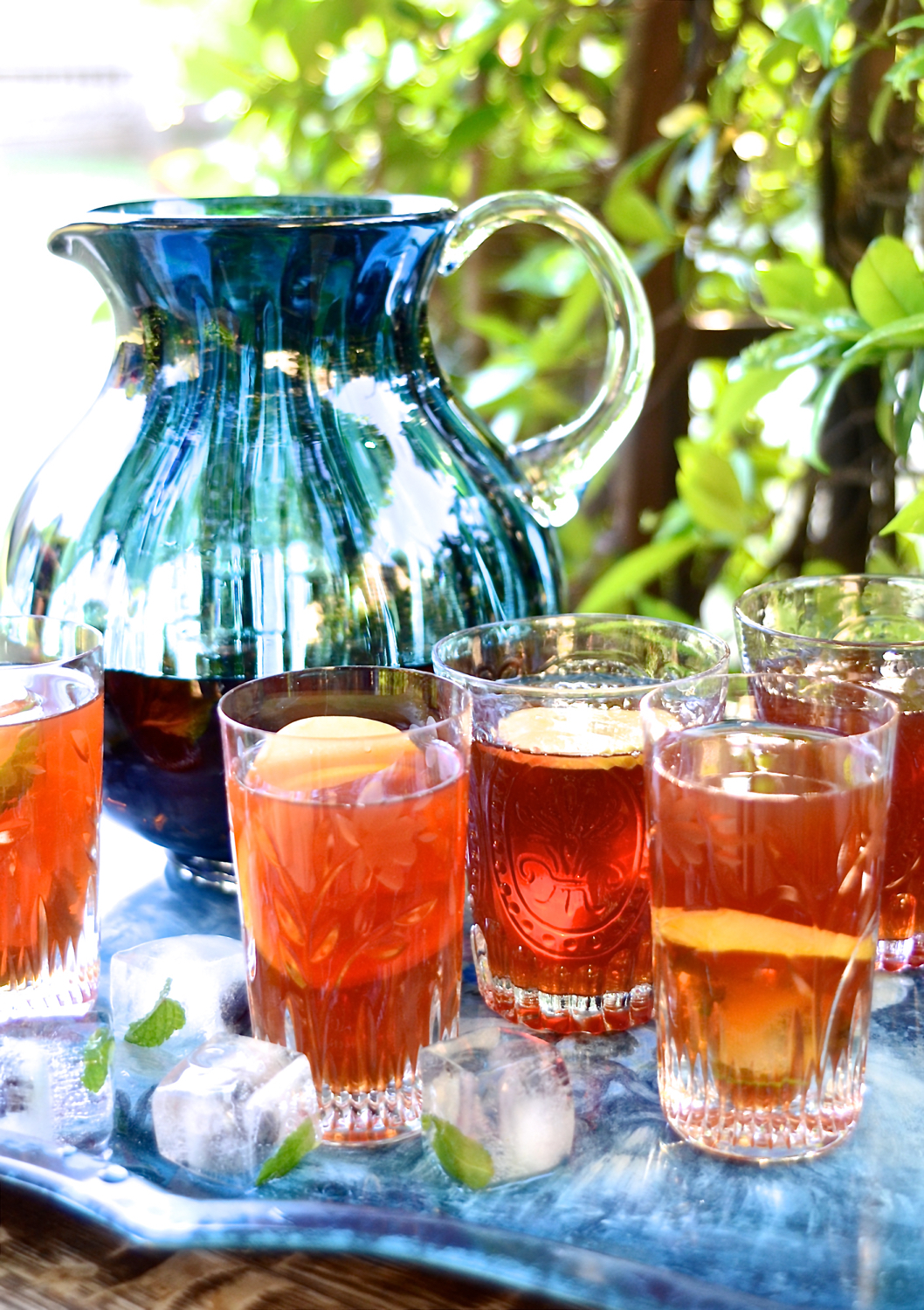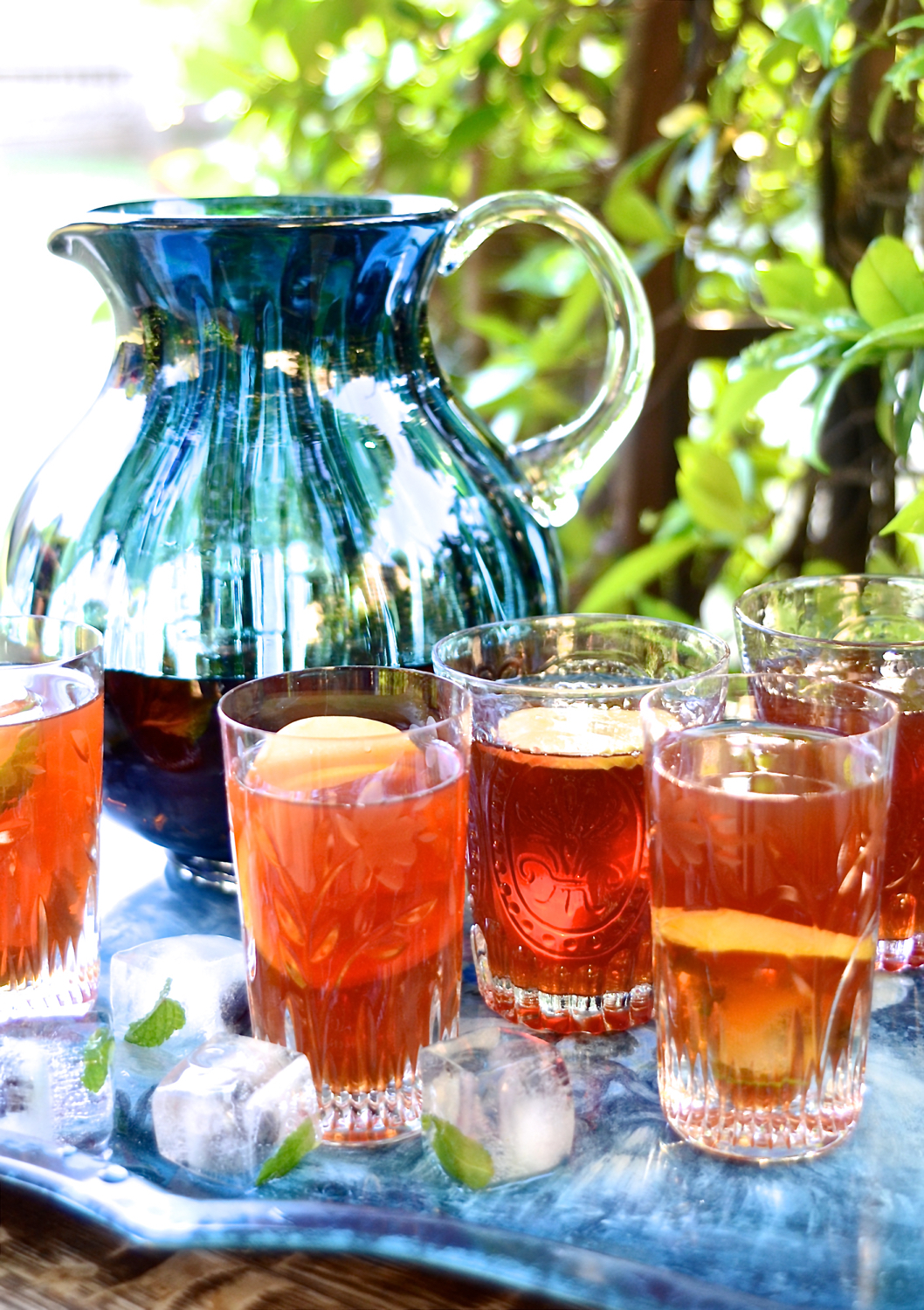 Rooibos iced tea with cranberry and cinnamon 
6 rooibos tea bags
80ml (1/3 cup) light brown sugar
3 cinnamon sticks, roughly broken
1 litre boiling water
1 litre cranberry juice
a lemon, sliced
30ml lemon juice
1 red apple, sliced into thin wafer rounds
mint, to serve
blueberry ice cubes
Place the tea bags, sugar and cinnamon in a large, heat-resistant jug. Pour the boiling water over and stir through until the sugar has dissolved. Set aside and allow to steep for at least an hour or until cooled to room temperature. Remove the tea bags and discard. Add the cranberry juice, lemon slices, lemon juice and apple wafers. Chill for several hours or until completely cold.
To make the ice cubes, fill an ice tray with water and add your favourite fruit and a sprig of mint before placing in the freezer. When ready to serve, half fill a tumbler with ice, a little extra mint and top up with the iced tea. Enjoy!
Adding tea to baked goods adds a light floral flavour. You may want to try these scrumptious muffins: