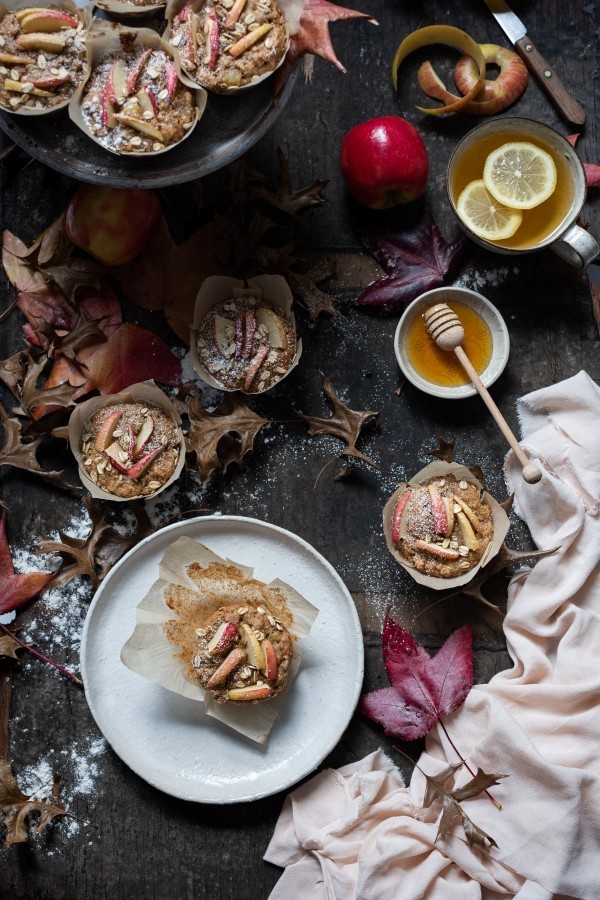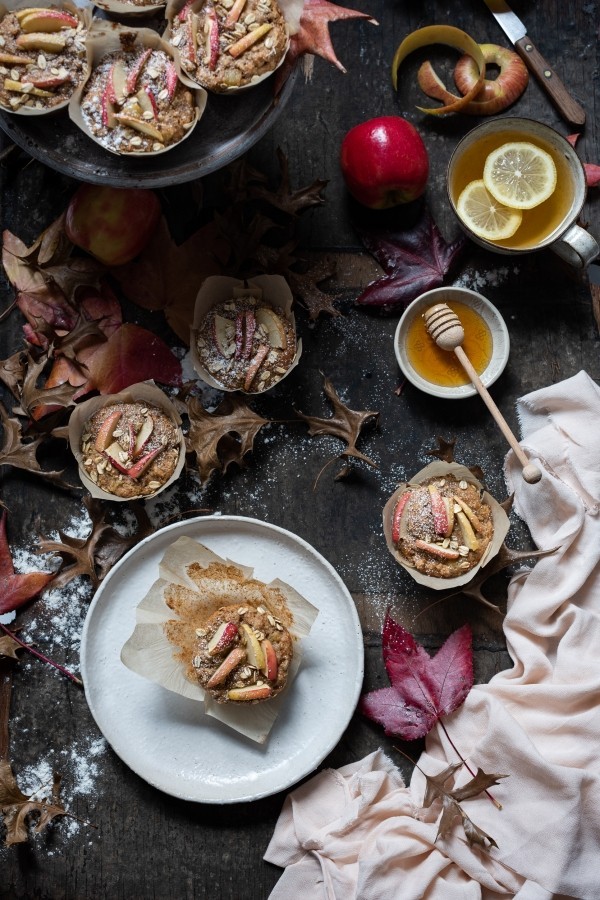 Everything about these Green tea apple muffins is centred around wholesome goodness. The recipe calls for 5 apples. That's five good reasons to whip up a batch of these spelt muffins for the week ahead. If the good doctor recommends an apple a day, then this is my medicine of choice.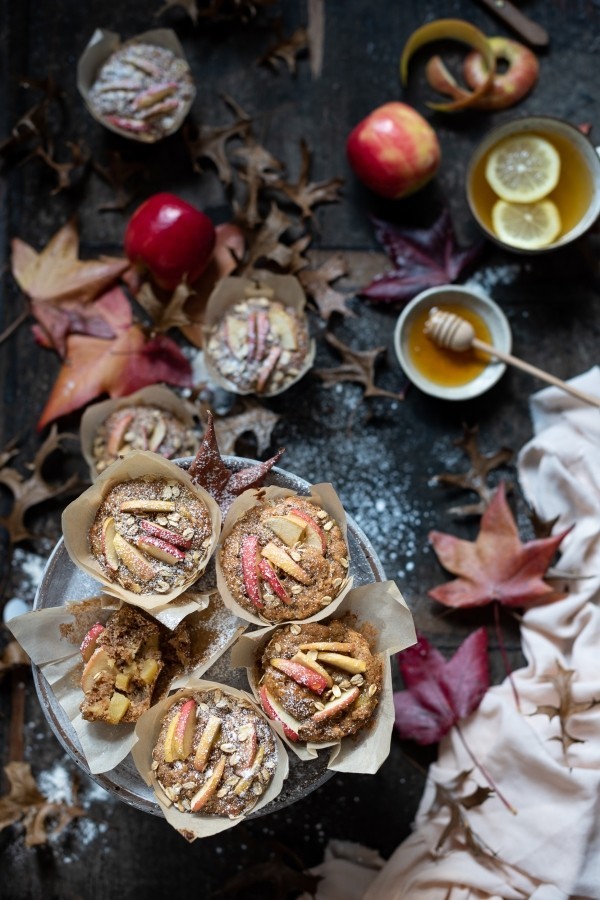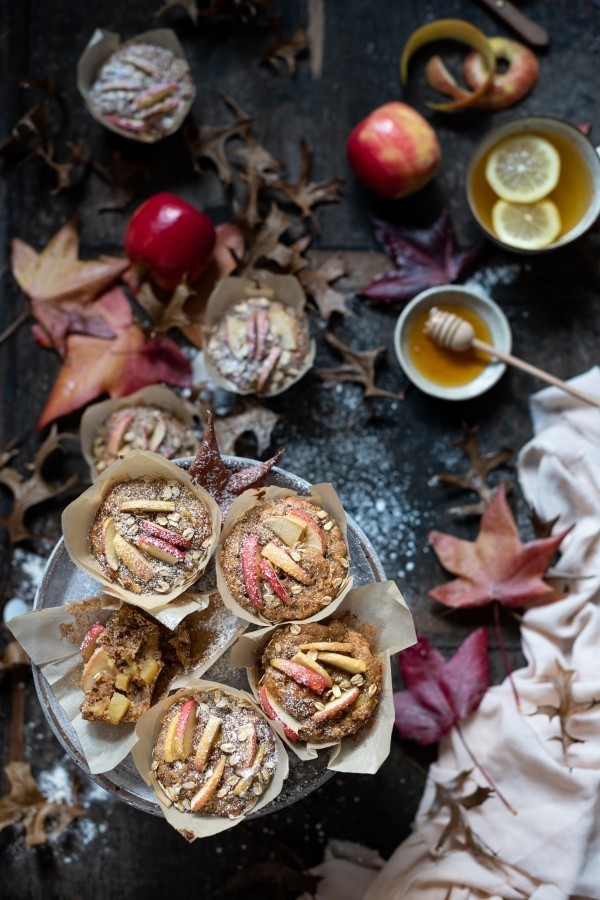 Baking with fruit is one of the best ways to amplify honest flavours and add natural sweetness. I'm sure you're wondering how it's possible to fit 5 apples into 10 muffins? The solution – poaching. Here's what I did.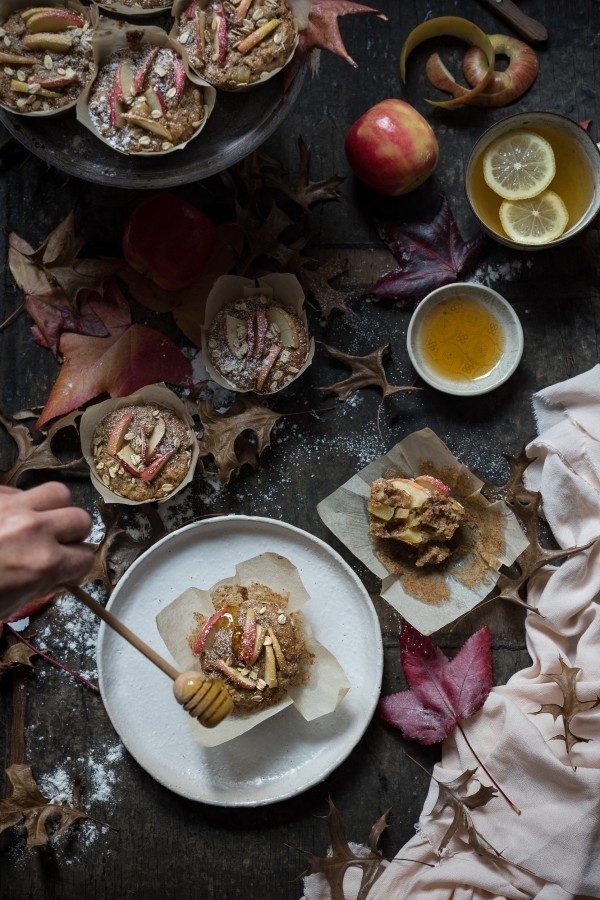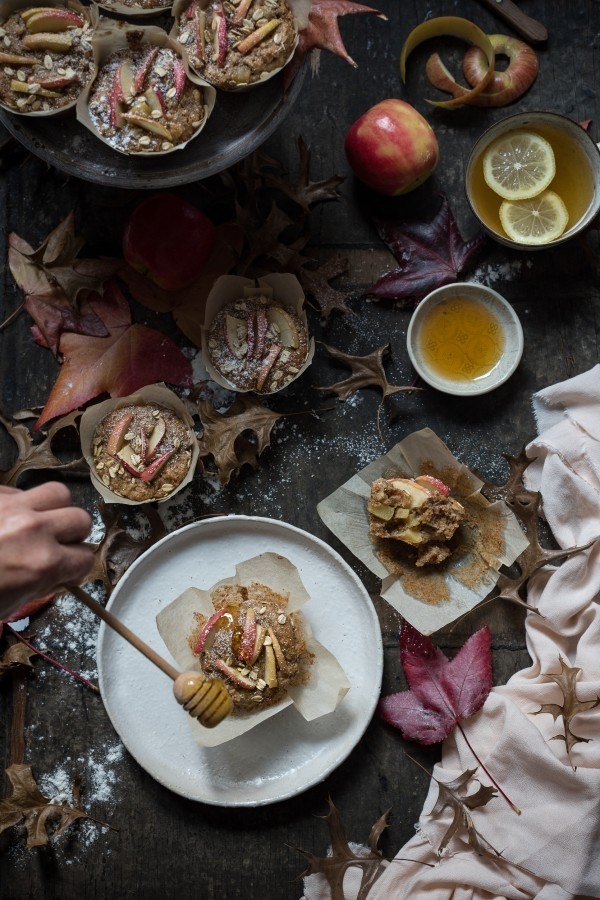 Cut the apples into smallish dice and poach in freshly-brewed green tea. Drizzle in some honey and let tea bubble away until the liquid is completely reduced and the apples, softened and sticky. I then tip the tea-infused apples into the batter. And to flaunt a little red-skinned colour, the tops are studded with apple wafers and strewn with oats. Now who can refuse this amount of muffin magic?
Tetley Tea recently launched a range of green teas with three flavour variants – lemon, mint and apple. The lemon tea tastes of zesty freshness whilst the mint flavour imparts a cooling calm. And then there's juicy apple, with a crisp aroma that smells like an autumnal orchard. With this in mind, I've combined tea, oats and fruit to make a batch of scrumptious breakfast muffins.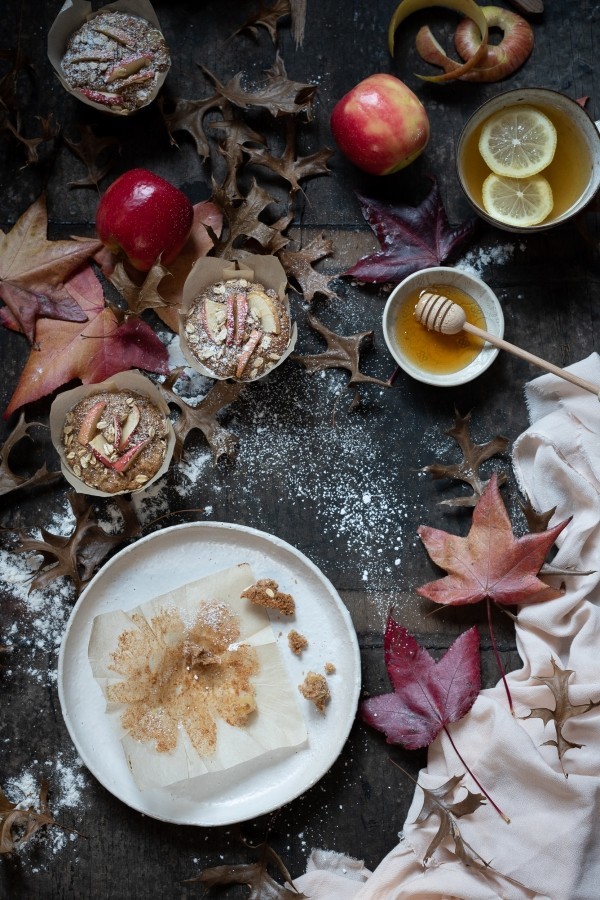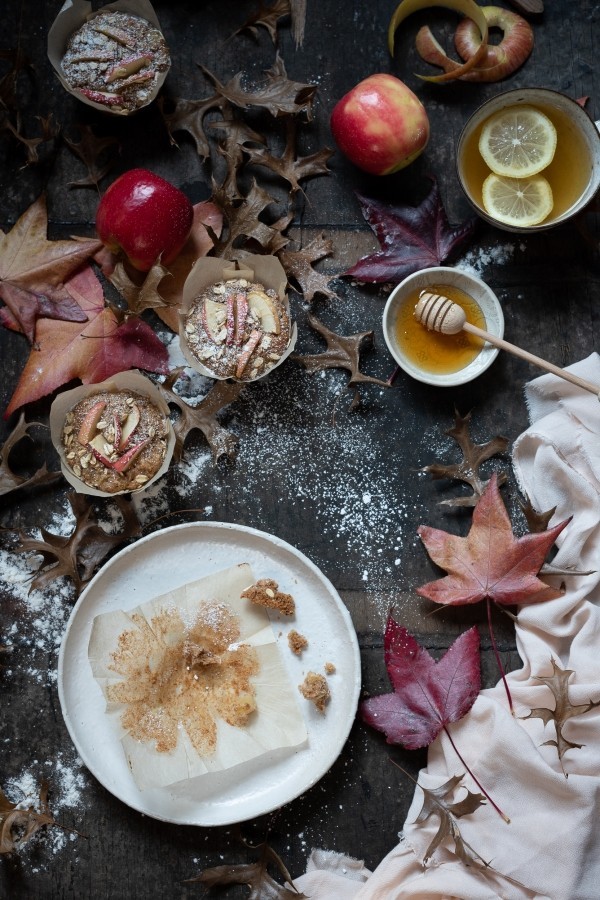 If autumn had a flavour, it would taste like apple muffins. It's the kind of bake I'm happy to pack for lunch boxes or savour with a mid-morning cuppa.
Green tea apple muffins
3 Tetley Green Tea Apple flavoured tea bags
200ml boiling water
1 tablespoon honey
4 Braeburn or Golden delicious apples, peeled, cored and cut into 1.5cm dice
170g wholewheat spelt flour or stoneground wholewheat flour
60g almond meal
1 teaspoon baking powder
1/2 teaspoon bicarbonate of soda
1 teaspoon mixed spice
1/4 teaspoon fine salt
50g porridge oats
50g (1/2 cup) walnuts, roughly chopped
2 eggs
100g brown sugar
60ml buttermilk
80ml coconut or odourless vegetable oil
1 teaspoon vanilla extract
1 pink lady apple, cored and cut into wafers and halved
2 tablespoons whole rolled oats, to finish
icing sugar, for dusting
Add boiling water to the tea bags and brew for 5 minutes. Stir in the honey and discard the bags.
Place the apples in a saucepan and add the tea. Poach the apples on a high heat for 6-8 minutes until the liquid is completely reduced and the apples are tender. Set aside to cool.
Preheat the oven to 180º C. Line a muffin tin with cupcake liners.
Sift the flour, almond meal, raising agents, mixed spice and salt into a mixing bowl. Add the oats and walnuts to the flour and mix to combine.
In a jug, whisk together the eggs, sugar, buttermilk, coconut oil and vanilla extract.
Pour the wet ingredients into the dry and fold through lightly. Add the poached apples and fold through.
Spoon the batter into the cupcake liners.
Press the apple wafers into the top of each muffin and scatter with oats.
Bake for 25 minutes or until cooked through.
Cool on a wire rack and sift with powered sugar.
Here's another favourite recipe where apples work their magic.