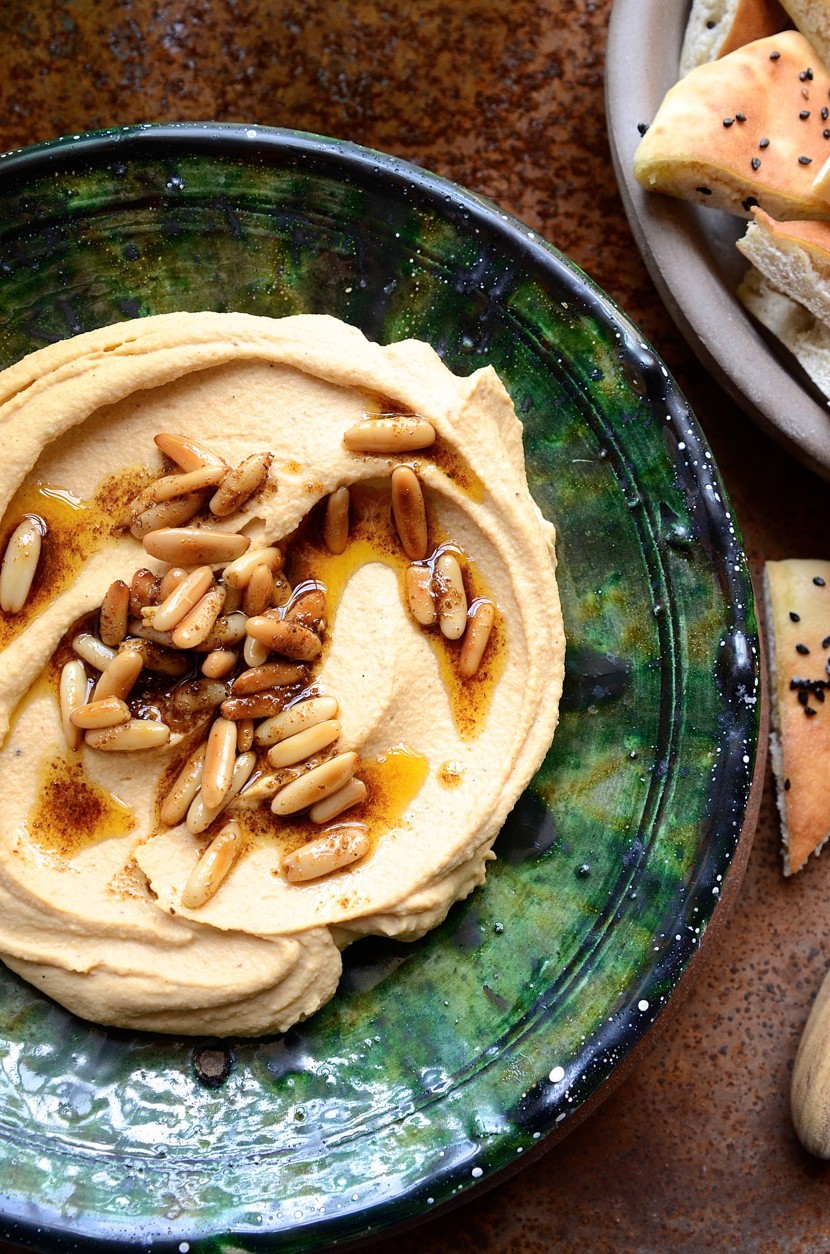 Life is full of firsts. I can still recall the first time I ate hummus. Ottolenghi, the authority on all things Middle Eastern, claims that s a 'hummus war' rages on in the Middle East. Hotly disputed is, who can lay claim to the best version. My creamy hummus with harissa oil isn't an Ottolenghi's recipe, but my take on how I'd make it if I worked at a falafel stand. It is as the title suggests. Smooth and creamy.
In the late 80's I ventured off to Israel to work on a kibbutz. Barring the military bus trip to conflict-ridden Hebron and the odd rock throwing incidents in Jerusalem, I returned home unscathed and saturated with extraordinary experiences and insights. For me, Israel remains starkly beautiful, peppered with cultural and spiritual significance. It's left an indelible impression on me and a deep appreciation for this ancient land and it's food.
Kibbutz life was simple and honest, without modern interruptions or distractions. An oasis, where life slowed down to a breathable pace and the heat of the day dictated your activities. The food on the kibbutz was vastly different from what I knew. Breakfast was notably challenging for me with cucumber, tomatoes and natural yoghurts resembling more of a lunchtime salad bar than my standard cereal back home. Clearly, granola wasn't going to feature any time soon. This was then the forerunner to a barrage of new and exciting flavours that would cement my love for Middle Eastern food culture.
On the cobbled streets of Old Jerusalem, I ate my first falafel. Crispy deep-fried chickpea balls, served in a warm pita bread, stuffed with hummus, a drizzle of tahini and a fresh cucumber and tomato salad. A heavenly delight that became a daily ritual. This was authentic street food for only 1 shekel, a welcome salvation for a ravenous backpacker. This was where my hummus journey started. The key to making an ultra smooth hummus is to remove the outer shell of the chickpea. This spicy North African flavoured harissa oil with toasted pine nuts is optional but will lift it to another level. Serve the hummus with warm pita breads or this easy yoghurt flatbread.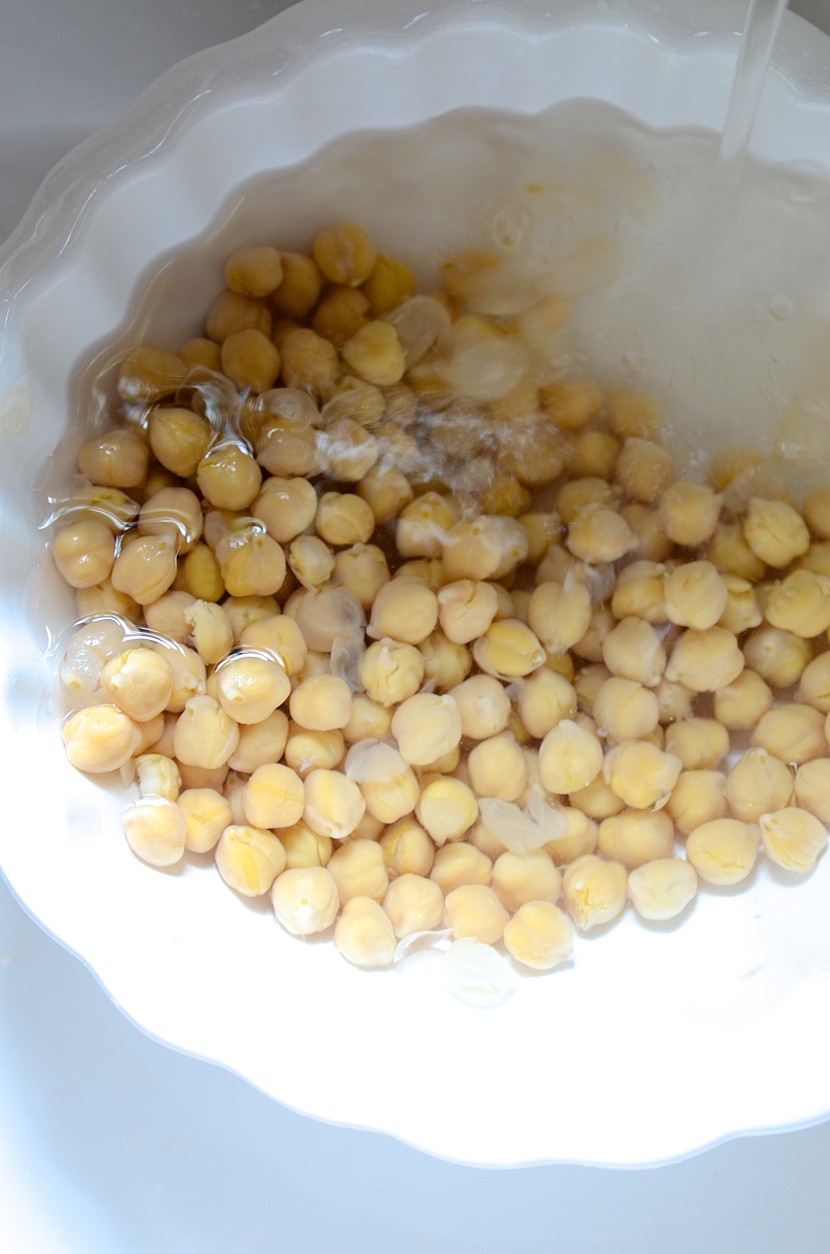 Creamy Hummus with harissa oil
Makes about 300ml
400g tin chickpeas
1 clove garlic
3 tablespoons tahini
2 tablespoons olive oil
1/2 teaspoon coriander
1/4 teaspoon paprika
1 – 2 tablespoons lemon juice
2 tablespoons, ice cold water
salt and pepper, to taste
Harissa pine nut oil
generous handful pine nuts
1 heaped teaspoon harissa paste
2 tablespoons extra virgin olive oil
sea salt flakes
freshly ground black pepper
For the hummus, rinse and drain the chickpeas under cold, running water until all the tinned juices have been thoroughly drained off. Transfer the chickpeas to a large bowl and cover with cold water. Rub the chickpeas between the palms of your hands, almost as if you were rubbing butter into flour. This will dislodge the outer chickpea shell. Drain off the loose skins and repeat until most of the membrane shells are off.
Place all the hummus ingredients into a blender, except the ice water and pulse. Scrape down the sides and blitz again. Add the water and pulse again until the hummus lightens in colour and is super smooth. Taste and adjust with either a little more lemon juice or a touch of salt. Spoon into a serving bowl and swirl with the back of a spoon.
In a small pan, dry-toast the pine nuts until they start to colour and you can smell a nutty aroma. Add in the harissa paste and olive oil. Stir until the harissa paste is incorporated into the oil. Season with salt and pepper. Pour the hot oil over the hummus and serve with warm pita breads or pita bread chips.