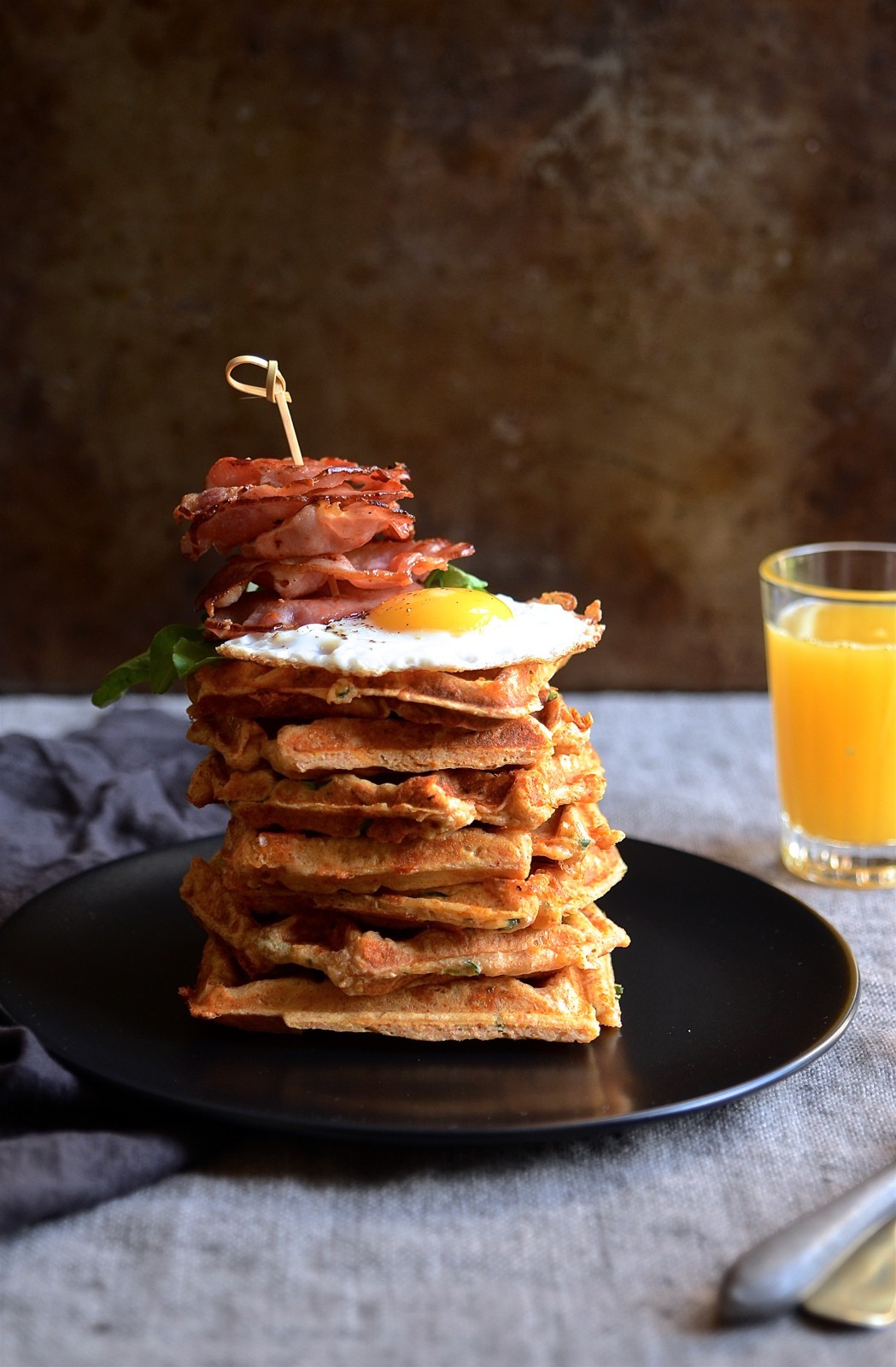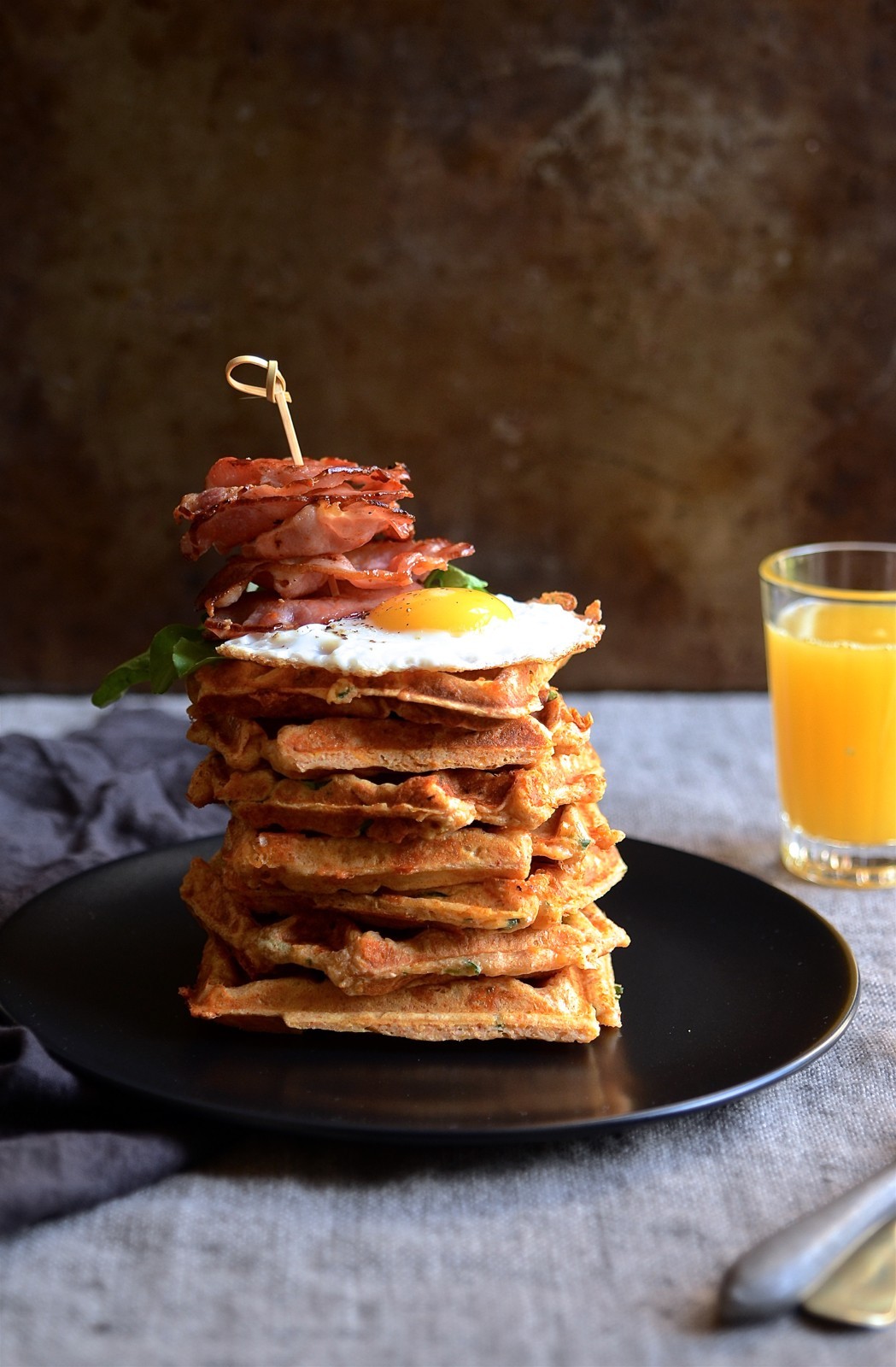 There's a newcomer to The Breakfast club and it's one that I'm completely obsessed with – Waffles. Popular in the 80's as a diner special that came with soft-scoop vanilla ice cream and squeezy bottles of neon coloured sauces. With unusual combinations like Matcha and pumpkin pie, the waffle is back! Today we're all about these Cheesy vegetables waffles. And for bacon and egg fans, there's that too.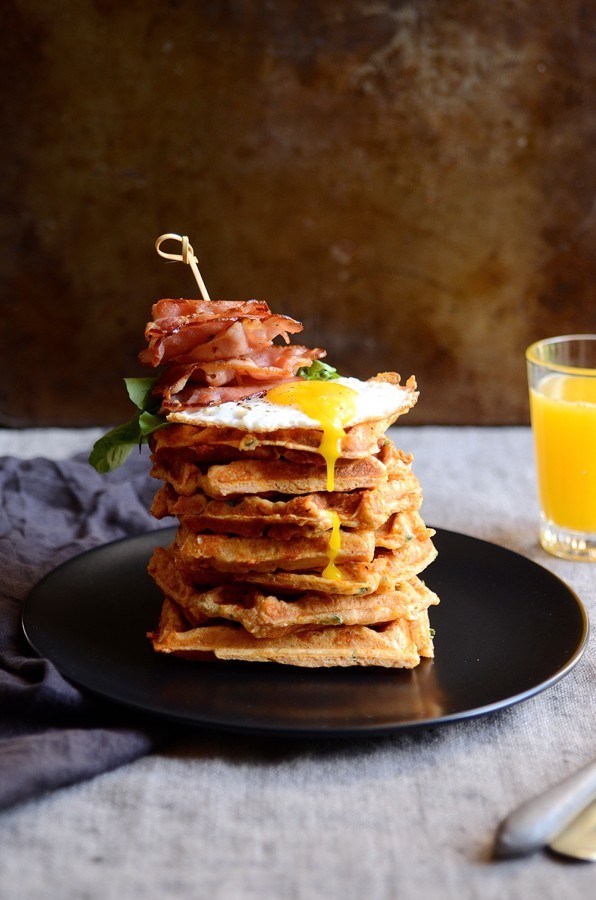 As a food blogger, I'm always on the look-out for new ingredients and interesting products. Invariably these items end up in my shopping trolley. Although I'm not always sure what I'm going to do with them, I'm optimistic they'll turn into something delicious. There are however a couple of odd condiments that are more successful as kitchen ornaments. And then, there are some so good they become kitchen staples! Like spaghetti vegetables. Ever since Tim Noakes endorsed zucchini and butternut as mainstays to the LCHF diet, spaghetti veg has become a firm favourite in many South African households.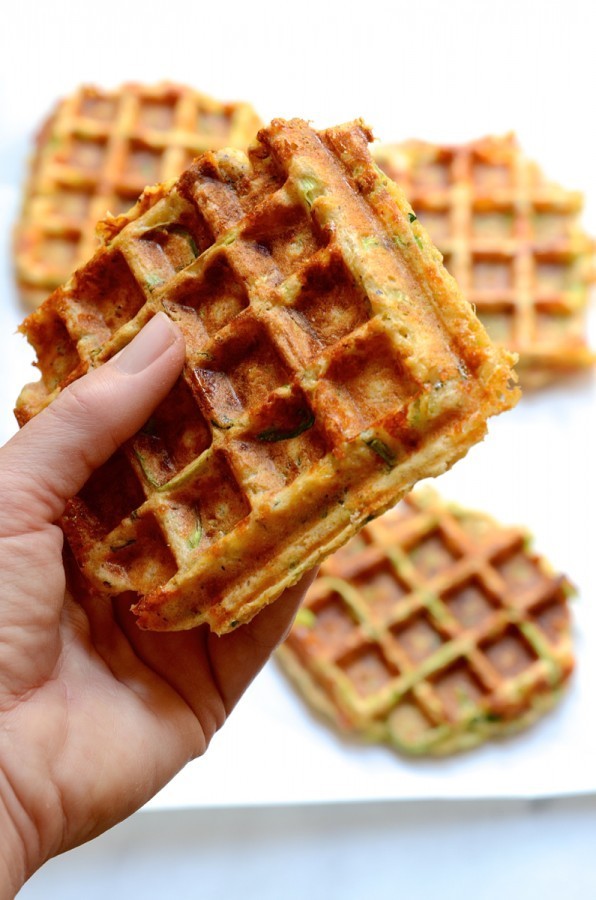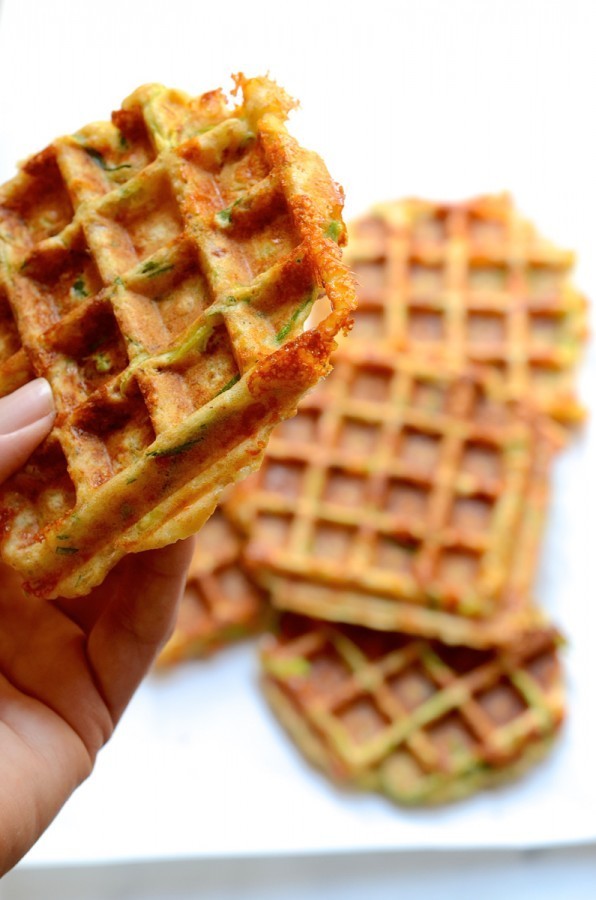 Spiralled veggies are everywhere and come in shades of butternut orange, zucchini green and beetroot red. I recently spotted this trio at my local Woolworths and as usual, couldn't resist throwing them in the basket. Yes, now comes the question, 'What to do with spaghetti veg?' Zucchini pasta's been done before so I didn't want to revisit that one. Thinking as a mother who's sole purpose hinges around how to get children to eat more vegetables, this was the next logical step. Who can refuse a waffle, especially when there's cheese involved?
I make a triple batch of these cheesy vegetable waffles and keep them on hand for after school lunches or a quick and easy breakfast. As any seasoned waffler knows, waffles are best eaten hot off the press. If you're making these ahead of time, pop them in toaster for a couple of minutes to crisp up and reheat.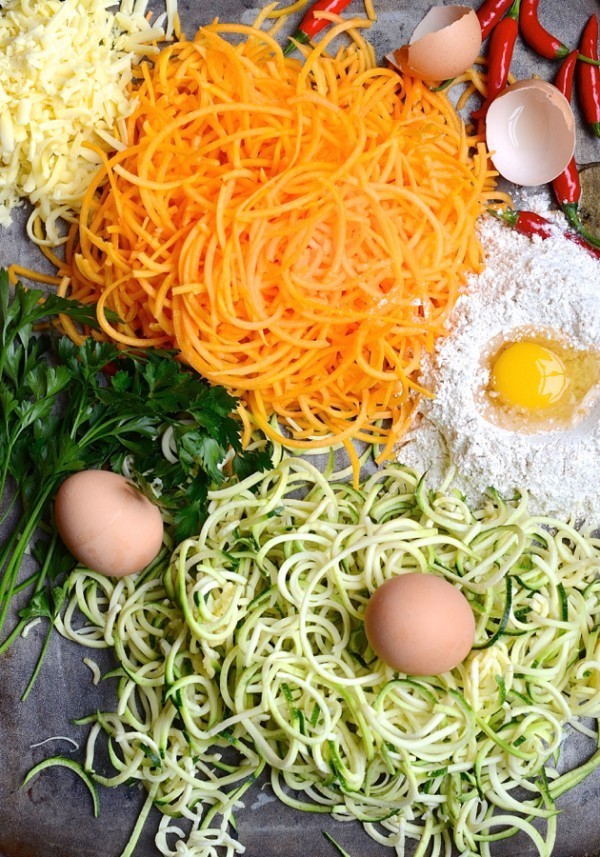 The batter is made with bran rich self raising flour. This product is another new-comer to local supermarkets. Sasko is currently the only local brand that produces a bran-enriched self raising flour. For additional flavour, I add spring onions, paprika and some fresh chilli. Once the batter is mixed, add handfuls of spag beetroot, butternut or zucchini. For the beetroot version, I crumble in some feta. As the vegetables are relatively fine, they only need a few minutes in the waffle iron to cook through perfectly. Simple. Fast. So good!  Now we're having bacon and eggs with waffles, plus cheese and vegetables for breakfast. This is what I'd call a Happy meal.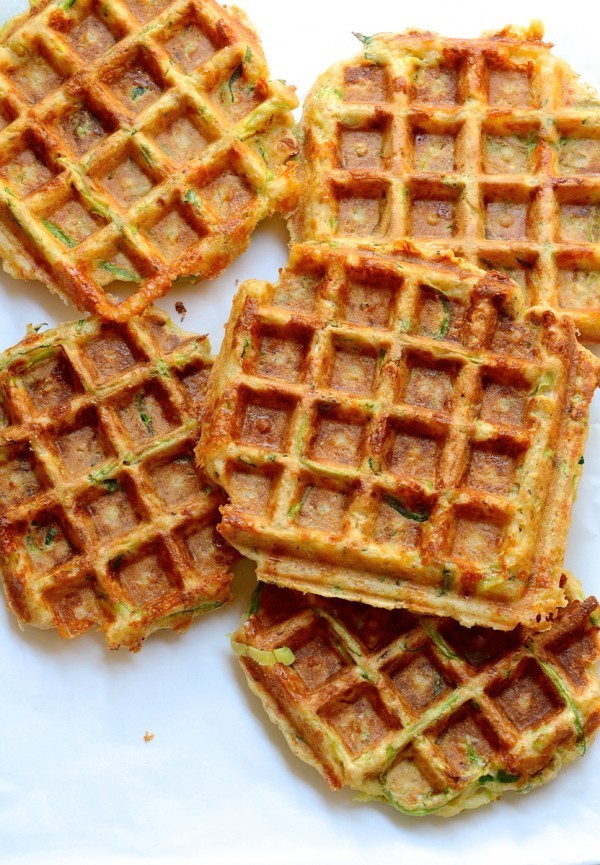 The best cheesy vegetable waffles
100g (2/3 cup) fibre rich self raising flour
1/4 teaspoon baking powder
1/4 teaspoon salt
1/2 teaspoon smoked paprika
1 red chilli, deseeded and finely diced
a handful of fresh parsley, roughly chopped
2 eggs
1/2 cup buttermilk
2 tablespoons melted butter or olive oil
1/2 cup mozzarella, grated
1/2 cup mature cheddar cheese, grated
1 1/2 cups loosely packed spaghetti vegetables of your choice
1 teaspoon fibre rich bran flour, extra for dusting
Combine the flour, baking powder, salt, paprika, chilli and parsley in a bowl.
In a jug, whisk together the eggs, buttermilk and butter.
Pour the wet ingredients into the flour and mix to combine.
Place the spiralised vegetables in a bowl and sprinkle over the extra dusting flour. This will help keep the vegetables separate and absorb excess water.
Add the vegetables and cheese to the batter and fold through.
Preheat the waffle iron. Brush with vegetable oil or spray the surface with non-stick spray.
Ladle in at least 2 heaped tablespoon amounts of batter for each waffle. Cook for at about 5-6 minutes until golden and crisp.
Repeat until all the batter is used up.
Serve with fried or poached eggs and bacon. For a vegetarian option, Mexican spicy beans and avo are really good.