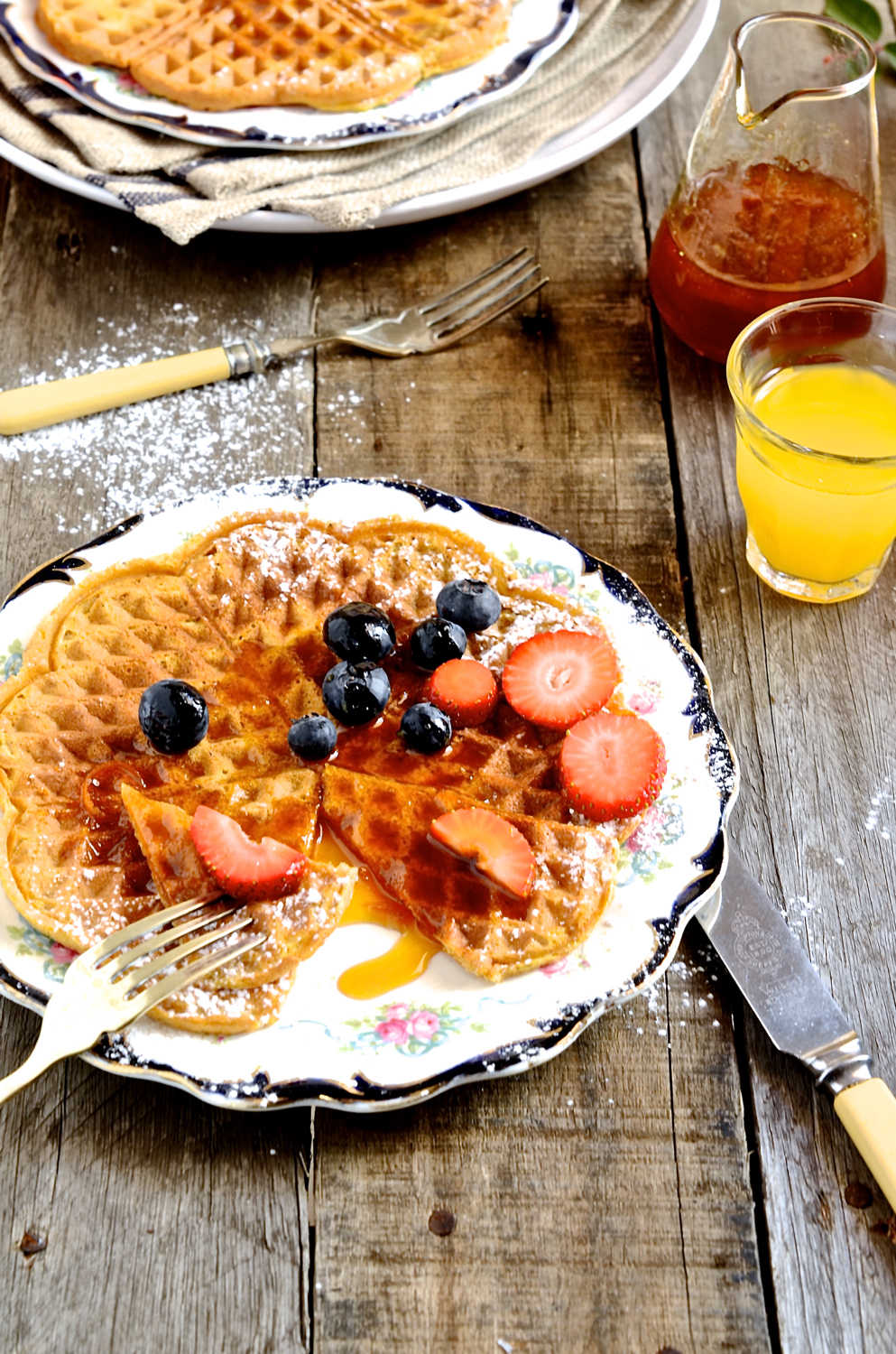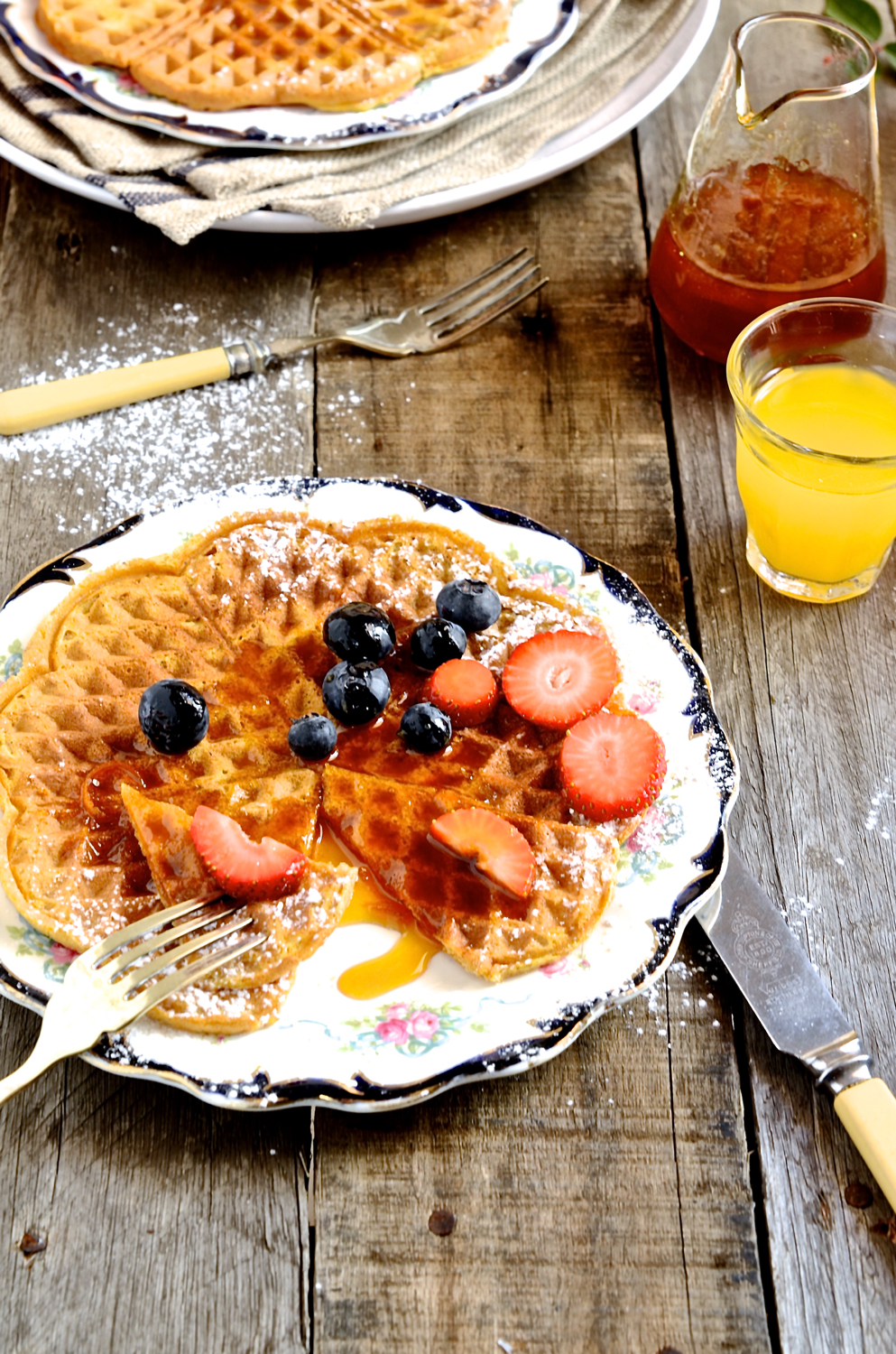 Monday to Friday breakfasts are literally a grab and go affair. The Weekend, though, is for slow mornings are treat food. We adore pancakes, waffles and French toast. These Pumpkin pie waffles are the latest addition to the brunch club. Drenched in a sticky orange and brandy syrup, it's clearly adults only. If you're making them for the family and still want a sauce to drizzle over, just omit the brandy.
Let's talk about the waffles. The batter is enriched with cooked pumpkin and warming spices. It's quite like eating a pumpkin pie, but in waffle form. If you don't have a waffle iron, you could cook them as you would regular crumpets or pancakes. Obviously they won't look as snazzy, but they're  going to taste just as good. Here's to the weekend waffle.
Pumpkin pie waffles & Orange Brandy Syrup
Makes 6  large waffles
For the waffles
1 cup all-purpose cake flour
1 teaspoon baking powder
1/2 teaspoon bicarbonate of soda
pinch of salt
1 teaspoon cinnamon
1/2 teaspoon mixed spice
pinch of nutmeg
2 tablespoons castor sugar
1/2 cup buttermilk
1/3 cup milk
1 egg plus 1 egg white
2 tablespoons melted butter, cooled
1/2 cup cooked and cooled pumpkin puree
Orange and Brandy Sauce
Makes about 200ml
100g castor sugar
300 ml freshly  squeezed orange juice
zest of 1 orange
2 tablespoons butter
45ml Brandy
Sift all the dry ingredients together in a bowl. Whisk together the buttermilk, milk, 1 whole egg and melted butter. Pour the wet ingredients into the dry ingredients and whisk until well combined. Add the pumpkin and mix until smooth.
In a separate bowl, beat the egg white until stiff. Fold the egg white into the batter. Cook the waffles according to the manufactures instructions. I usually ladle in about 1/3 cup of batter per waffle. Serve while hot with the syrup or honey, fruit and Greek yoghurt.
Place the castor sugar in a small saucepan. Heat the sugar without stirring, but swirl every now and then. As the sugar starts to pool and dissolve, swirl through with a fork. Once all the sugar has dissolved, add the orange juice and zest. The caramel will seize up immediately, but will dissolve back into the sauce. Reduce the liquid down on quite a high heat until thick and syrupy, about 8-10 minutes. Whisk in the butter and brandy.