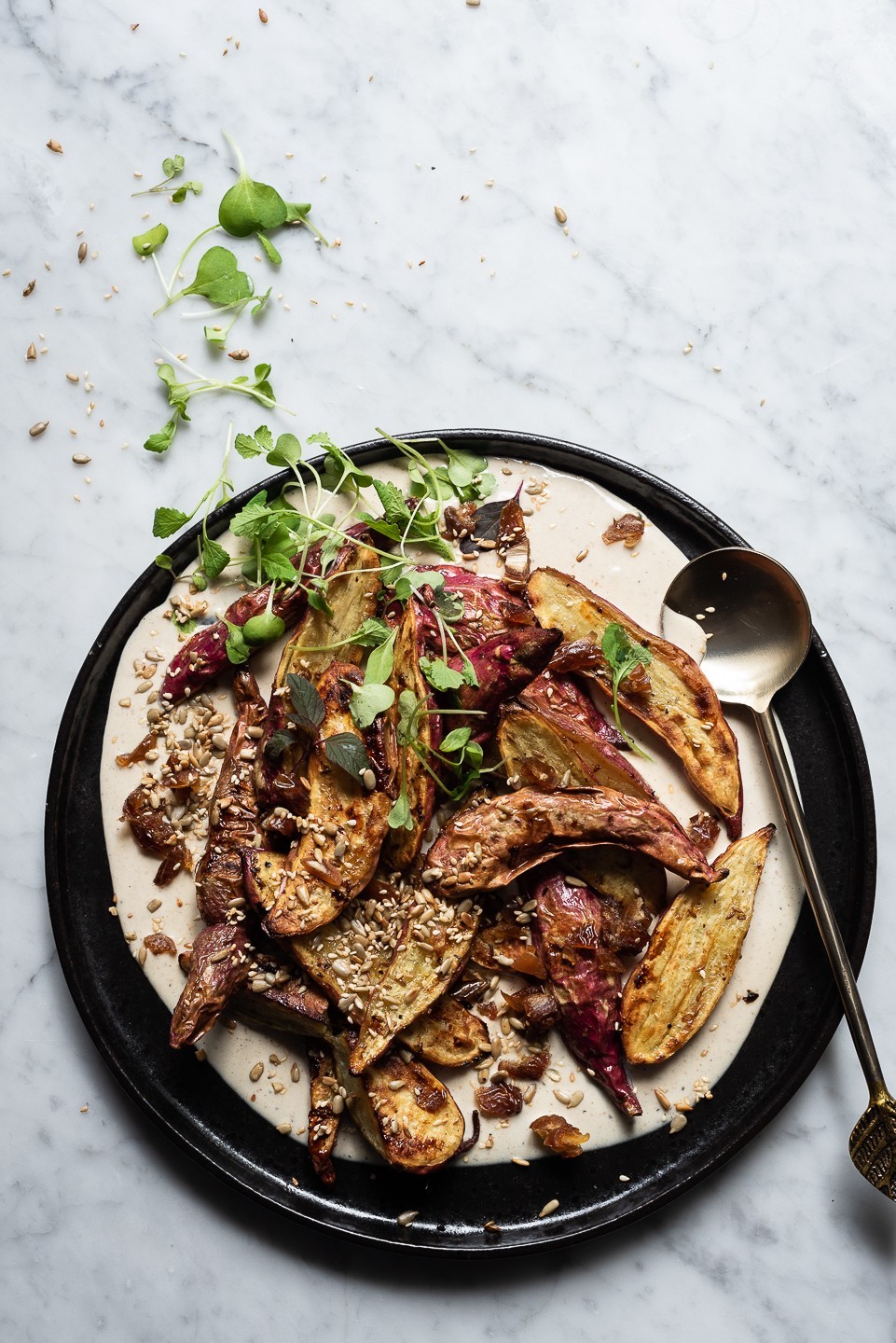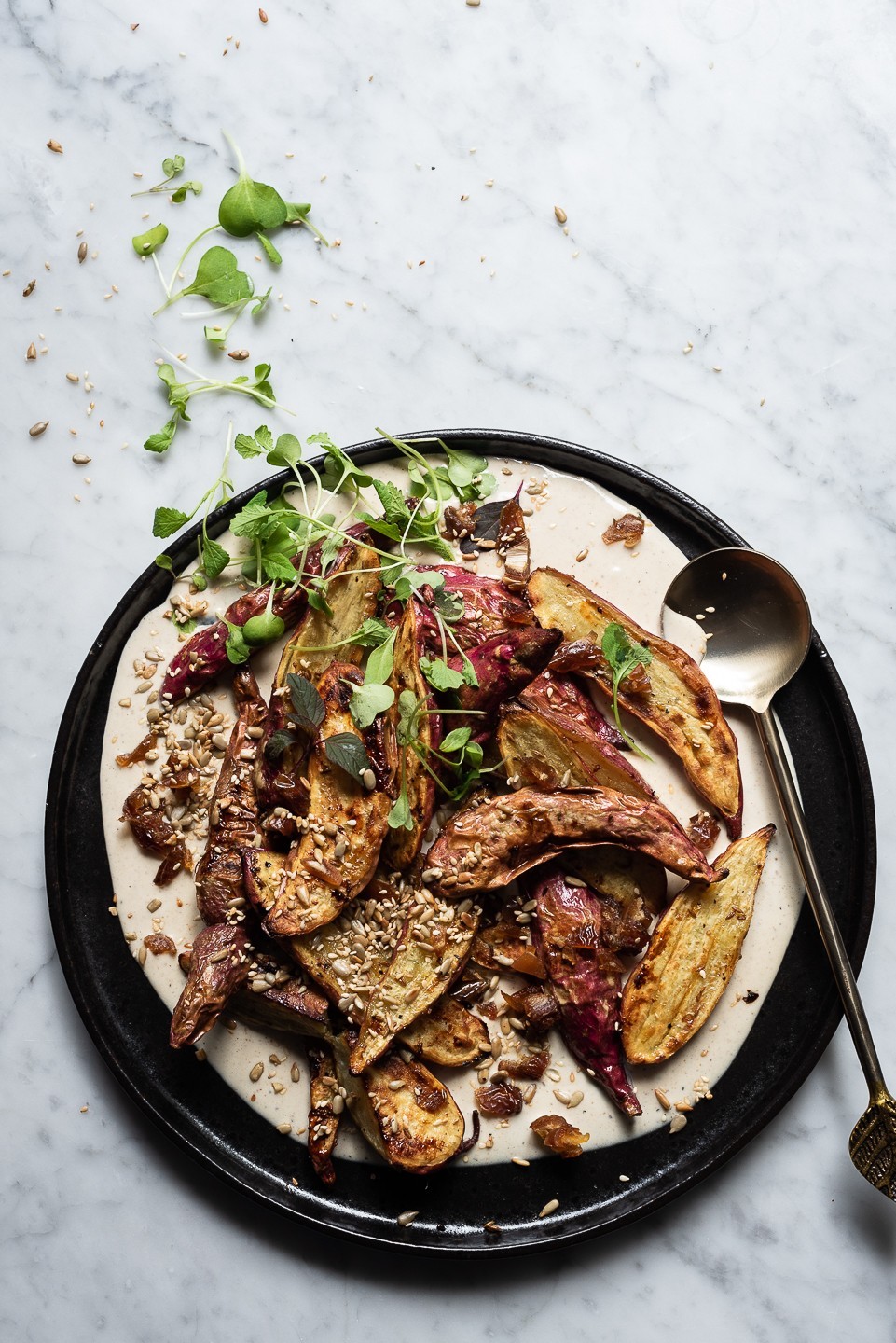 I love this kind of food. Rustic and full of flavour, with only a handful of ingredients and even fewer steps. These cumin roast sweet potatoes are my new Monday night staple. They're not needy of additions, but who can argue with a pale tahini sauce? I finish this hot roast salad with toasty salt and pepper seeds.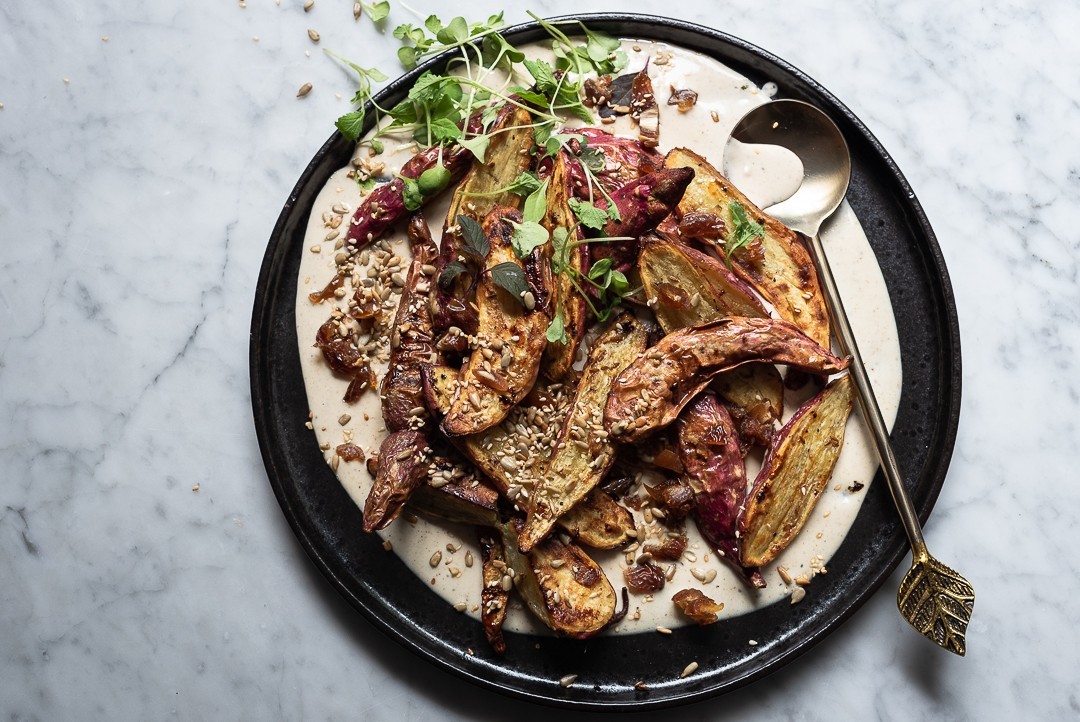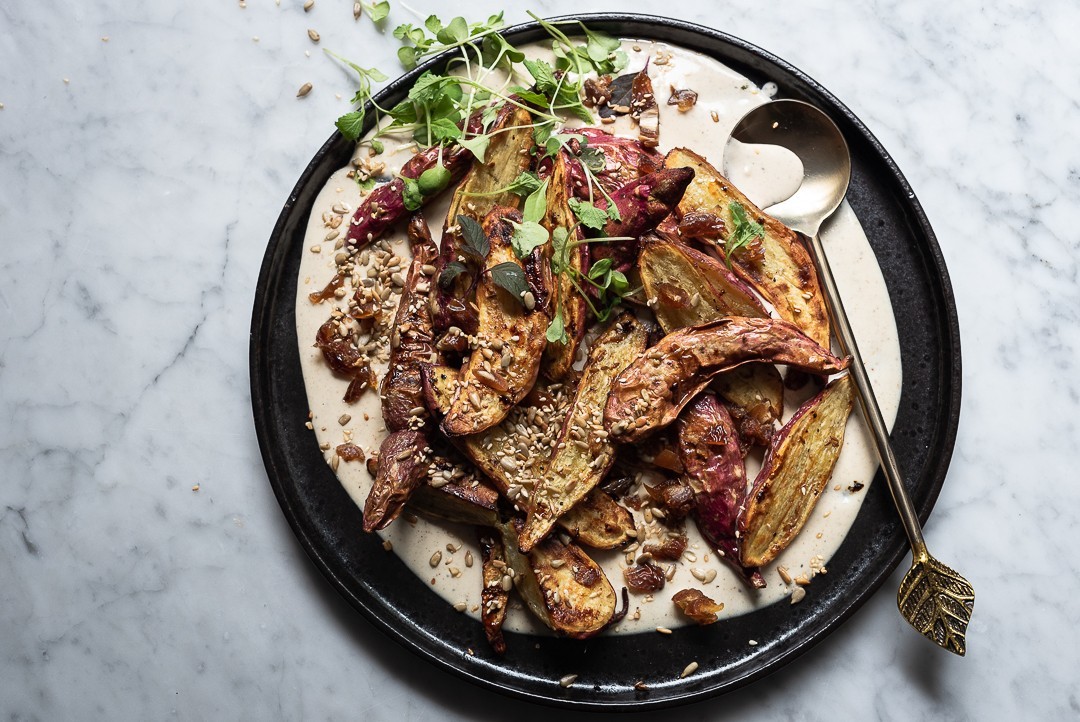 Roasting the sweet potatoes on a slightly higher heat encourages a toffee-like sweetness with a buttery soft flesh. A light scattering of cumin seeds adds just enough earthiness to make it feel Middle Eastern. You can use ground cumin too, but whole spices have a pungency that dry spices lack.
To make the salt and pepper seeds, I toast a handful of sunflower and sesame seeds in a drop of olive oil until golden. Season lightly with freshly ground black pepper and sea salt flakes.

Cumin roast sweet potatoes with tahini sauce
Serves 4-6 as a side
olive oil, for roasting
8 sweet potatoes, halved
5ml (1 teaspoon) cumin seeds
salt and freshly ground black pepper
Tahini sauce
80ml (1/3 cup) tahini
80ml (1/3 cup) water
30ml (2 tablespoons) lemon juice
15ml (1 tablespoon) extra virgin olive oil
1/2 teaspoon ground cumin
salt and freshly ground black pepper
toasted sunflower and sesame seeds, to finish
3 Medjool dates, pitted and roughly chopped (optional) 
Preheat the oven to 210º C.  Arrange the sweet potatoes on a large baking sheet. Drizzle with olive oil and scatter over the cumin seeds. Season with salt and black pepper.
Roast for 45-50 minutes, turning over half way through the cooking time.
For the tahini sauce, whisk all the ingredients together until the sauce is smooth.
To serve, swirl the tahini sauce onto a plate and lay the sweet potatoes on top. Scatter with seeds and dates. Drizzle with a little more olive oil, if you like.
For all the tahini fans :