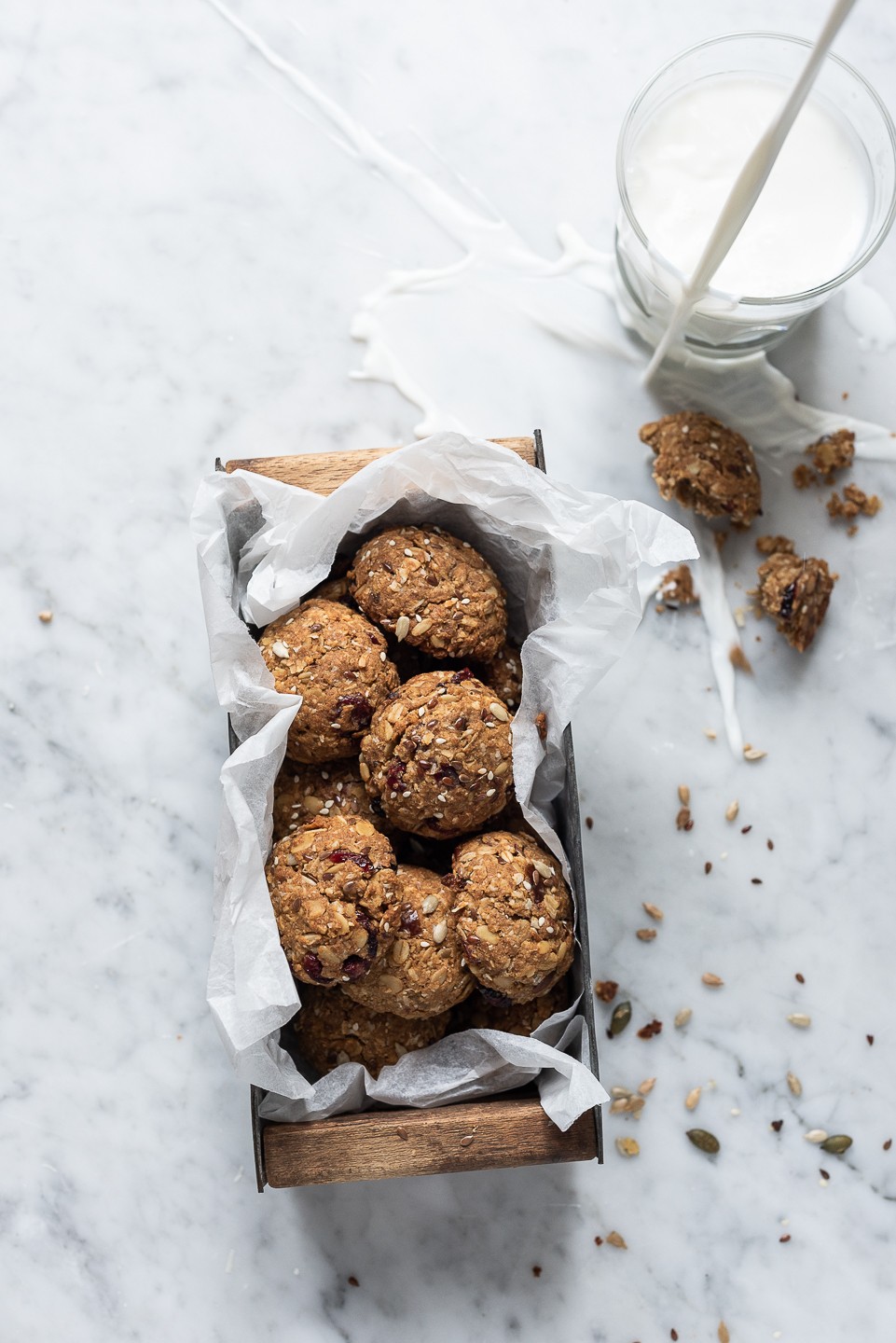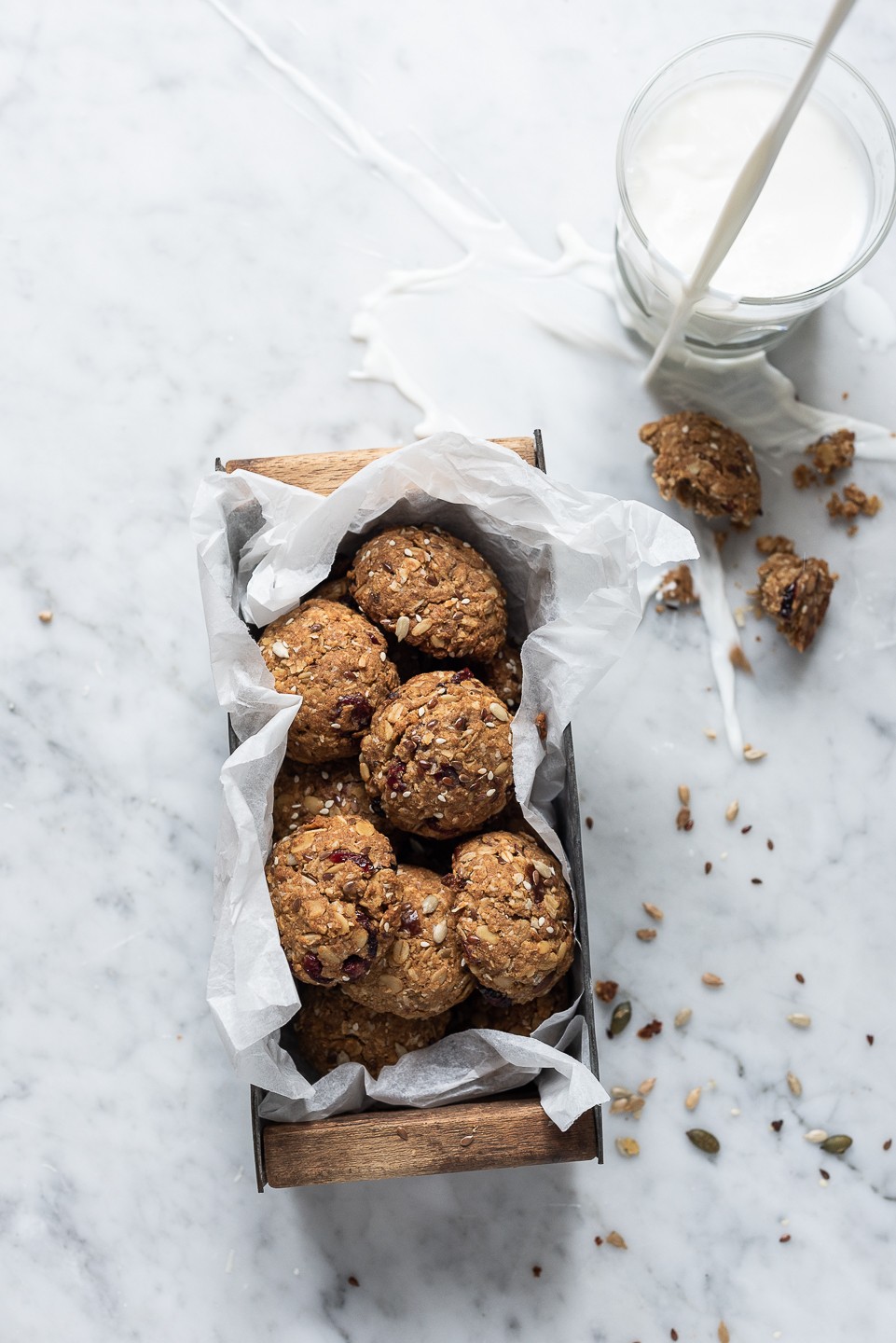 As a food blogger and recipe developer, finding out what kind of food readers want to make and eat, is hugely important. Last week, I posted a quick Q&A on Instagram to see who was keen for Tahini breakfast cookies. If it were me, just say the word tahini and I'm in. The response was an overwhelming, yay!  These were some of the comments.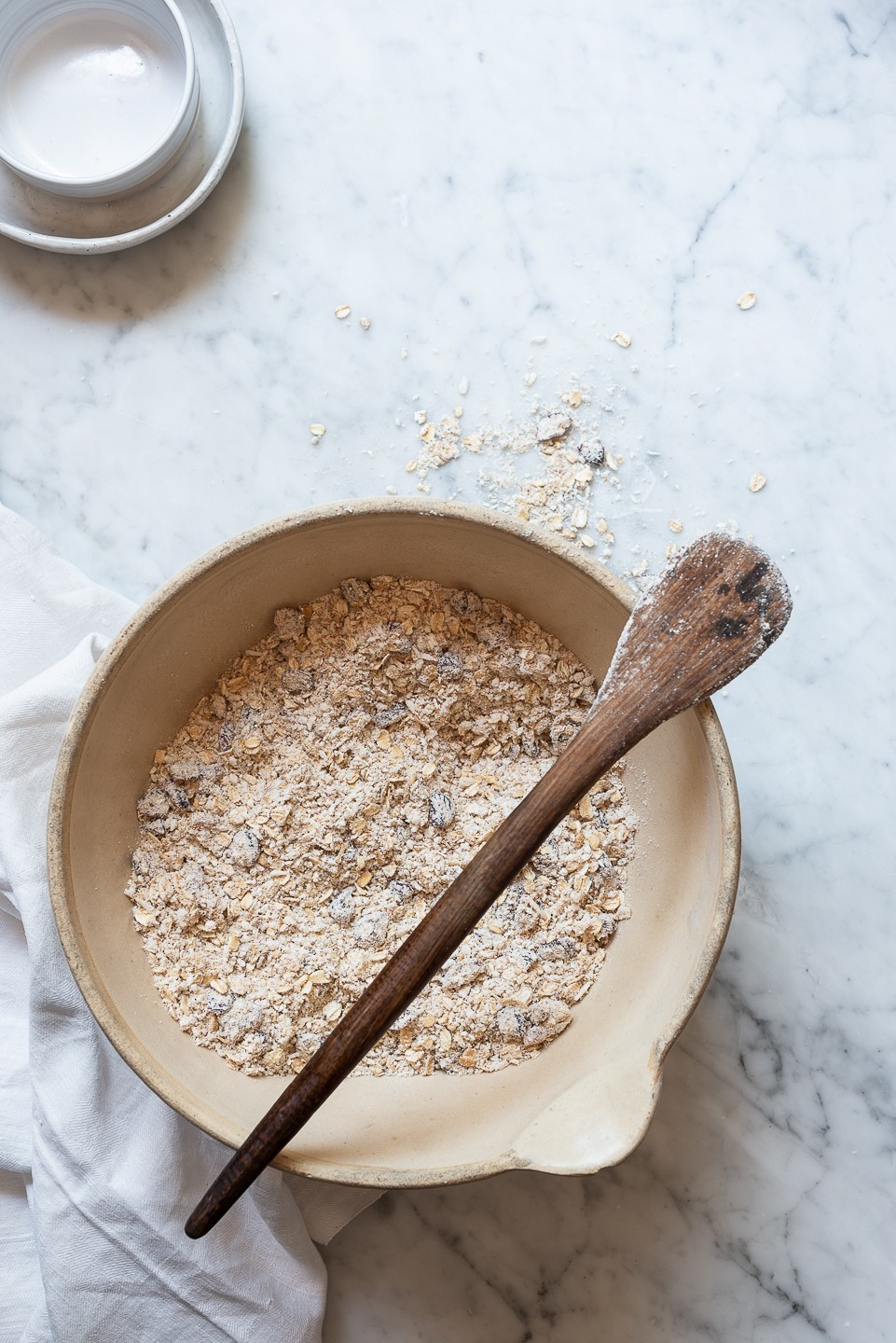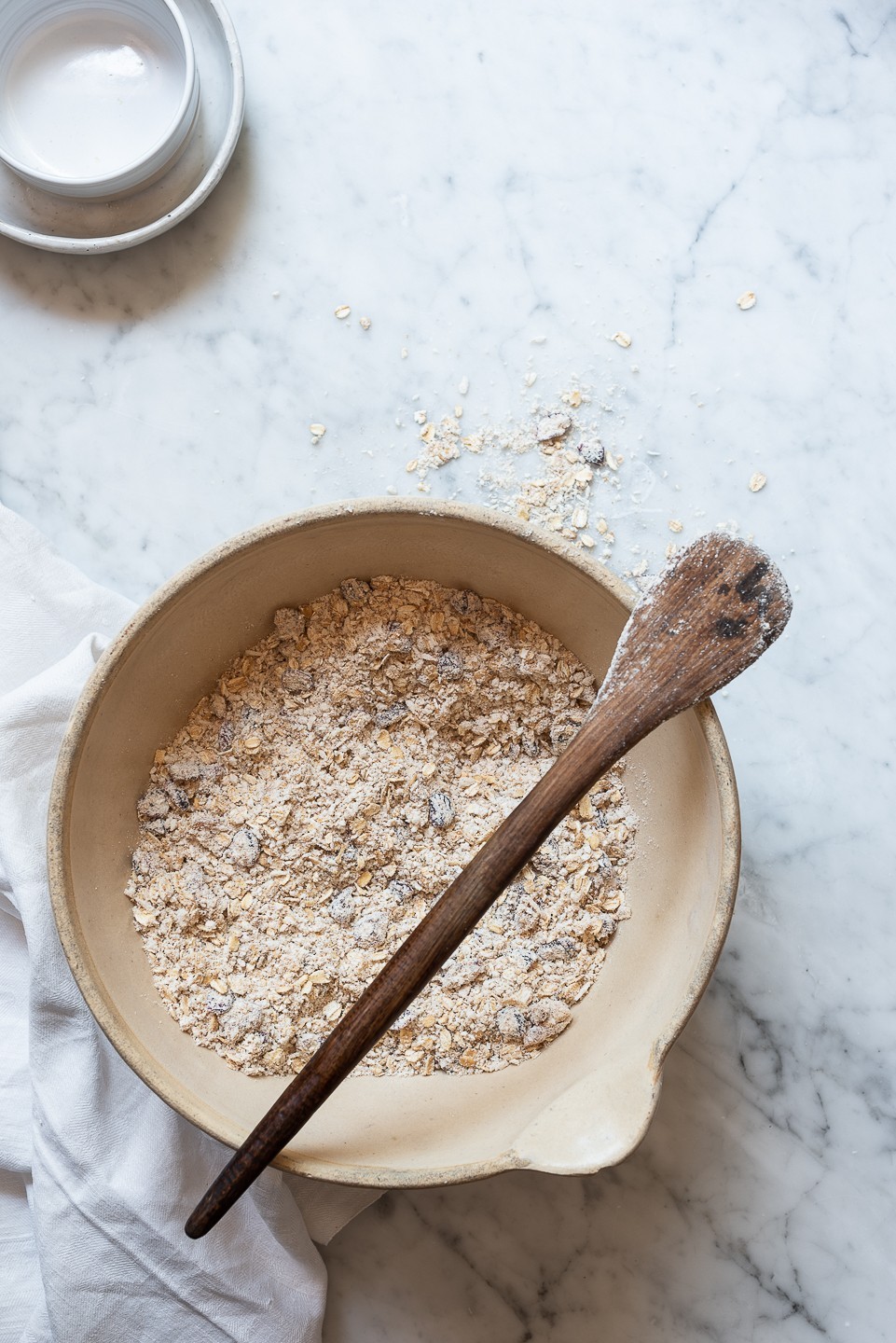 Yes!
Easy breakfast when you're on the go.
A nice addition to breakfast smoothies.
These would be perfect to eat in the car on the way to work, especially when you don't have time for breakfast.
Perfect for snacking.
Yes, please. They'd be great for our early morning hikes.
They look delicious. Please post the recipe.
These would be so handy for cyclists – I'd load a couple in my back-pack instead of potatoes!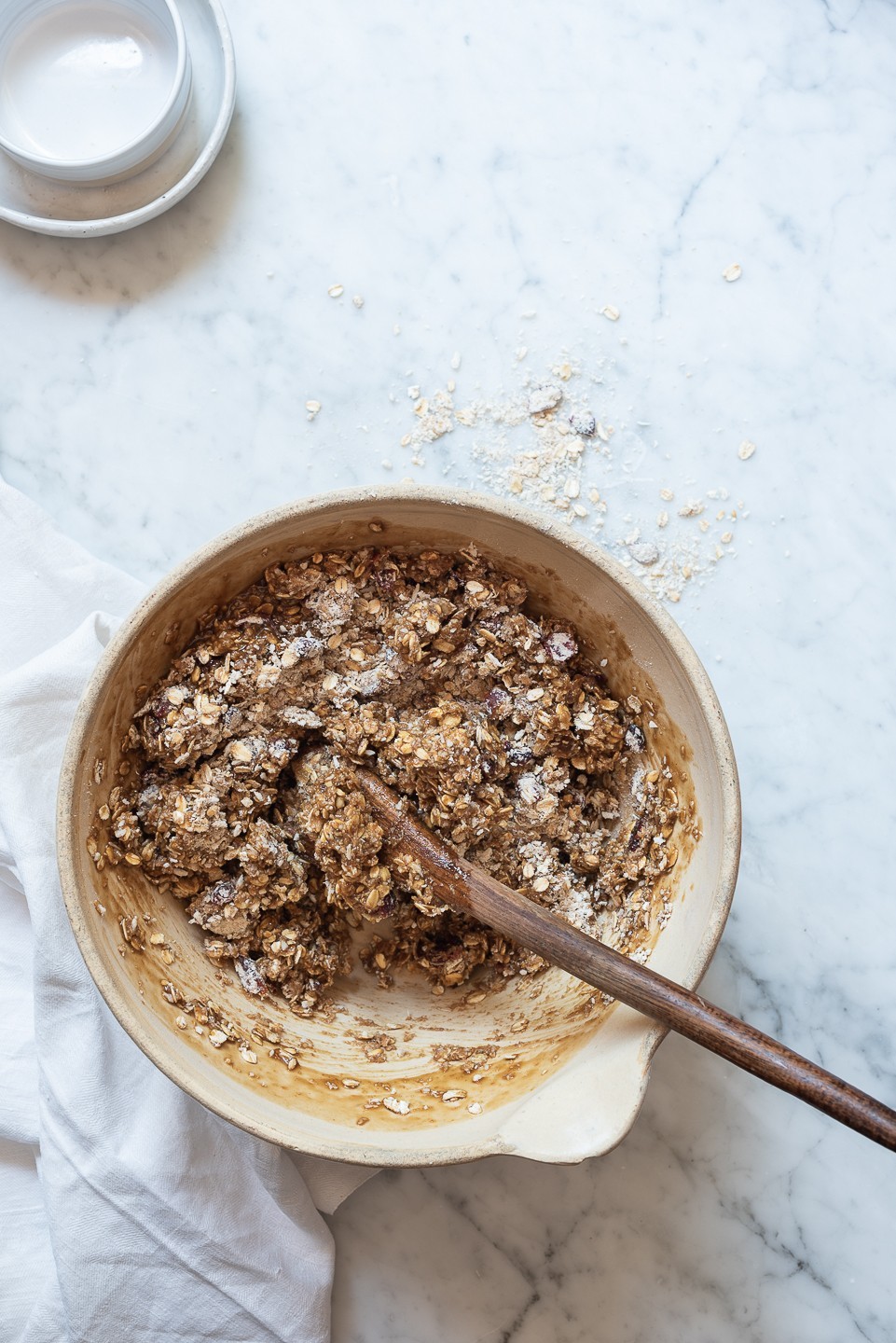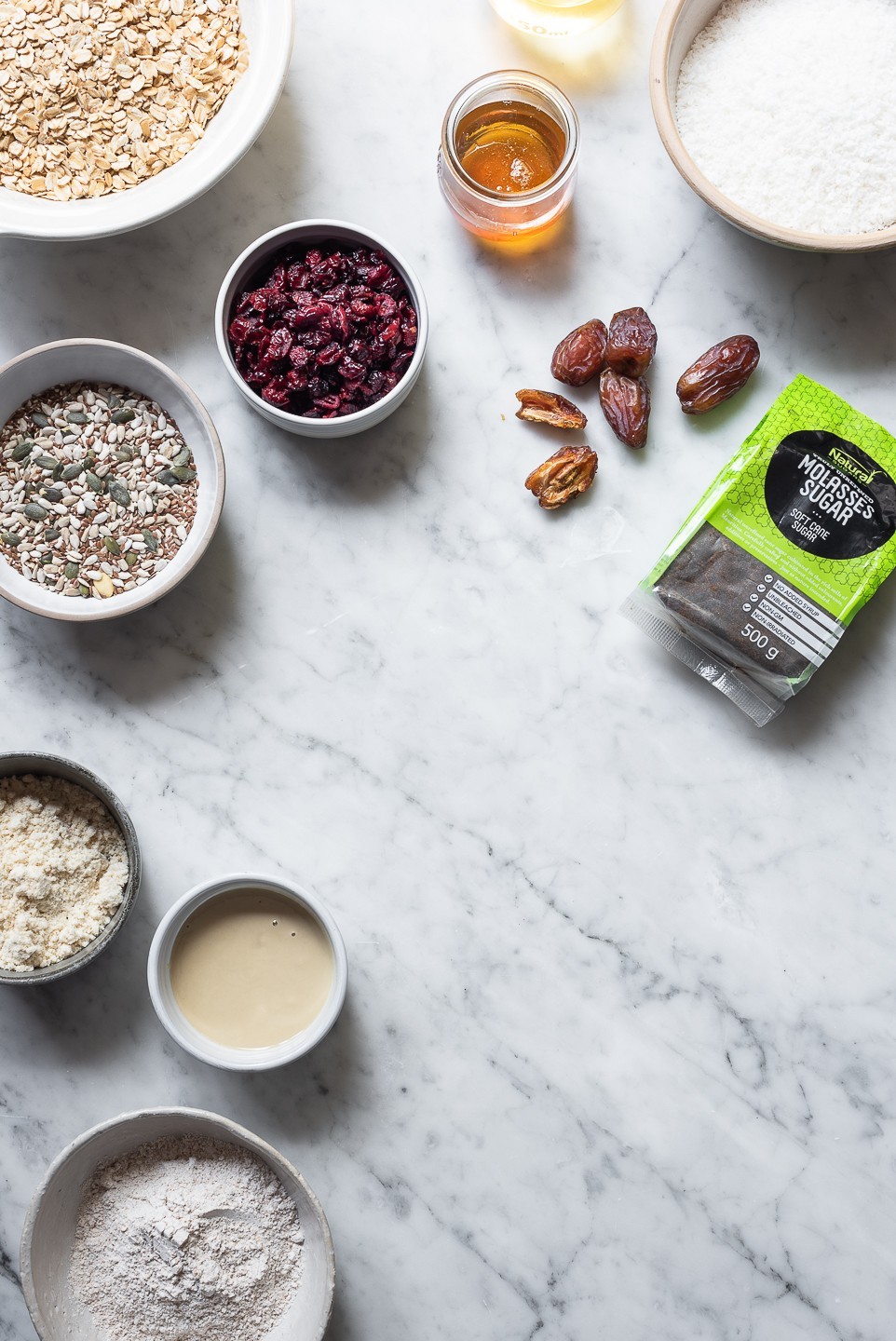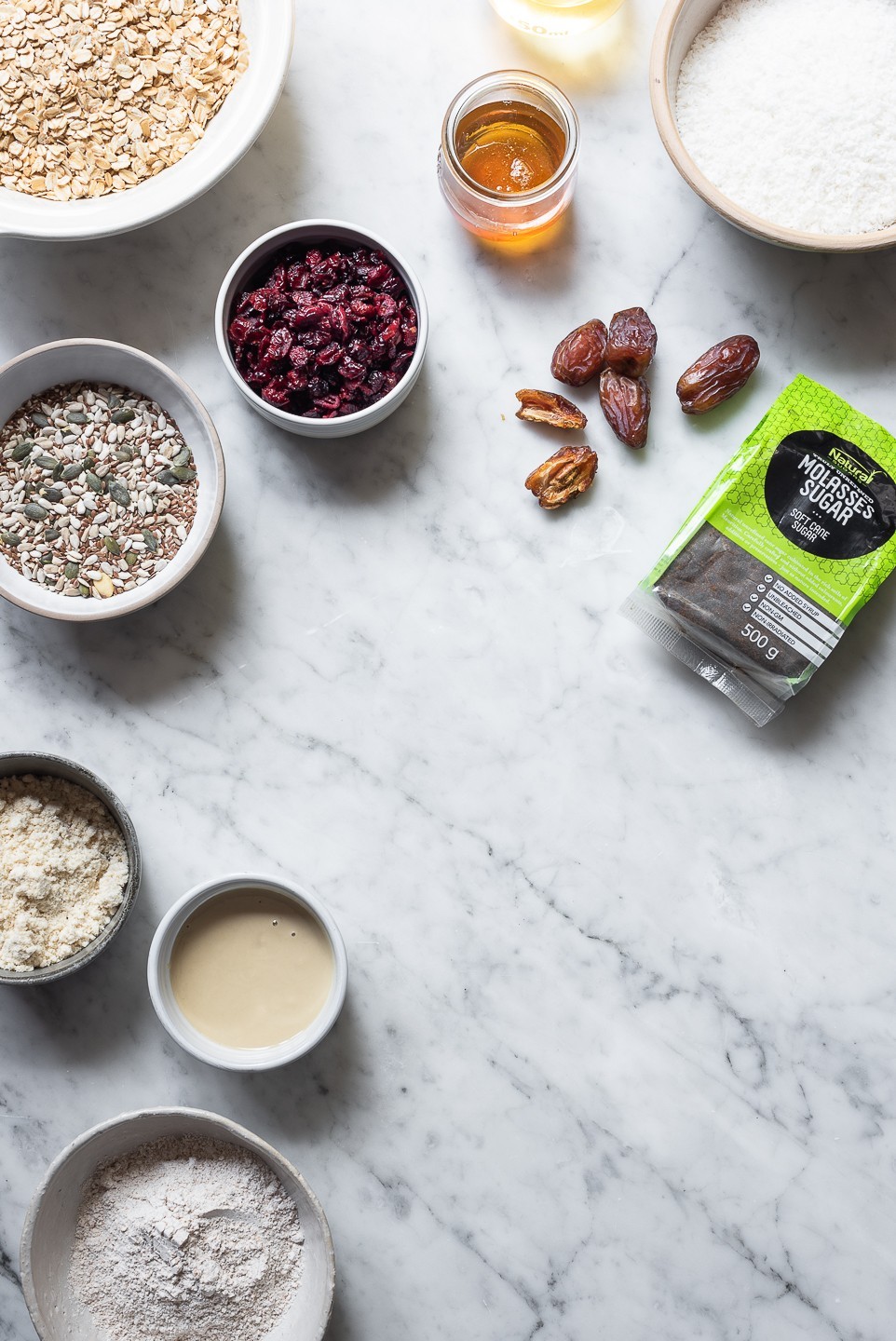 Cleary I wasn't the only one excited about breakfast cookies! Resting on the merits of oats being a breakfast staple, the list of credentials are plausible – coconut, wholemeal flour, almond meal, dates, honey and Natura Sugars Molasses sugar. The fact that they're quietly vegan without the heaviness often  associated with veganized recipes, is a boon. They taste like your favourite muesli, minus the milk, of course. To make sure they were 100% child-friendly, I tested them with a glass of cold milk. It made me think of my childhood, sitting on the steps outside the kitchen door, soaking my Marie biscuit until it collapsed and needed to be fished out with a spoon. You won't have the same problem with these chubby cookies, though. They're thirsty, but able to hold it together quite nicely.
When it comes to tahini, the line between savoury and sweet is blurred. It straddles both, adding a salted nuttiness to cookies and cakes. It also happens to be one of 2019's biggest food trends. I've balanced the sweetness using a combination of Natura Sugars Molasses sugar and honey. The texture is fudge-like, with a deep treacly flavour. The bake up crisp on the outside and chewy in the middle. By the second day, the exterior softens slightly and becomes more munch-able, so to speak. Don't expect them to spread and flatten as they bake. They come out the oven much the same as when they went in. Experience has taught me to make double, freezing one batch for later, in which case I bake the cookies from frozen, adding about 3 minutes to the baking time. When you make these, swing past and let us know where these cookies have travelled to and how long they lasted! Happy weekend.
Side note : Roll into balls by hand or use an ice cream scoop for a domed cookie shape. If you press them too flat, they'll not be as chewy.


Cookie dough meal prep…




Tahini breakfast cookies
Makes about 22 
150g (1 1/4cup) whole rolled oats
70g (3/4 cup) desiccated coconut
80g (3/4 cup) wholewheat spelt flour
60g (1/2 cup plus 2 tablespoons) almond meal
1/4 teaspoon fine sea salt
50g (1/2 cup) dried cranberries
5 Medjool dates, pitted and roughly chopped
40g (1/4 cup – tightly packed) Natura Sugars Molasses sugar
45ml (3 tablespoons) water
30ml (2 tbls) maple syrup (substitute with honey if not making it vegan)
80ml (1/3 cup) coconut oil, melted
45ml (3 tbls) tahini
1/2 teaspoon bicarbonate of soda mixed with 1 tablespoon cold water
1/3 cup mixed seeds, for coating
Preheat the oven to 180º C. Line a baking sheet with parchment paper.
In a large mixing bowl, combine all the dry ingredients up to and including the cranberries and dates. Make sure the dates don't clump together. The best way to separate them is to rub the ingredients through gently by hand.
Place the sugar, water and honey in a small saucepan. Over a medium heat, whisk with a balloon whisk to break up any sugary lumps. Add the coconut oil and tahini and whisk to combine. Stir in the bicarbonate of soda water and whisk until foaming. Carefully pour the hot syrup into the dry ingredients and mix through.
Place the mixed seeds in a shallow bowl. Using an ice cream scoop, press ample cookie dough into the scoop before turning out. Coat each cookie ball in the seeds and arrange on the baking tray. Bake for 20 minutes.
Cool on a wire rack, then store in an airtight container.
More cookie love:
Anzac biscuits by Ottolenghi and Helen