Chocolate protein power smoothie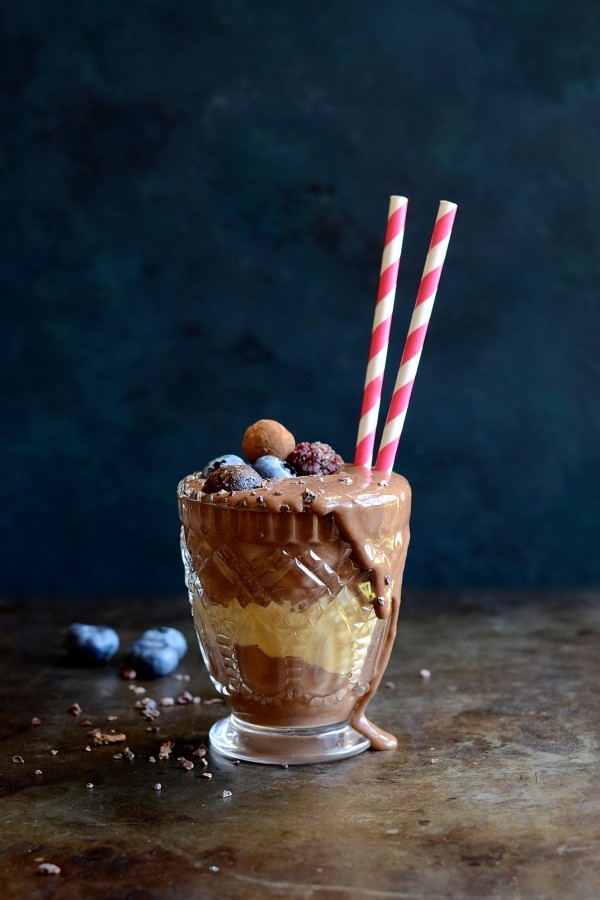 My ideal morning pick-me-up breakfast would include several of my favourite things. First up always, Strong Coffee – Chocolate – Some kind of Nut butter – Bananas – Medjool dates and Avocado. Turns out, this Chocolate protein power smoothie has all of them. Plus, a couple of bliss ball toppers. For those mornings that need a super-boost, this chocolate smoothie will have you on your bike like Captain Superhero!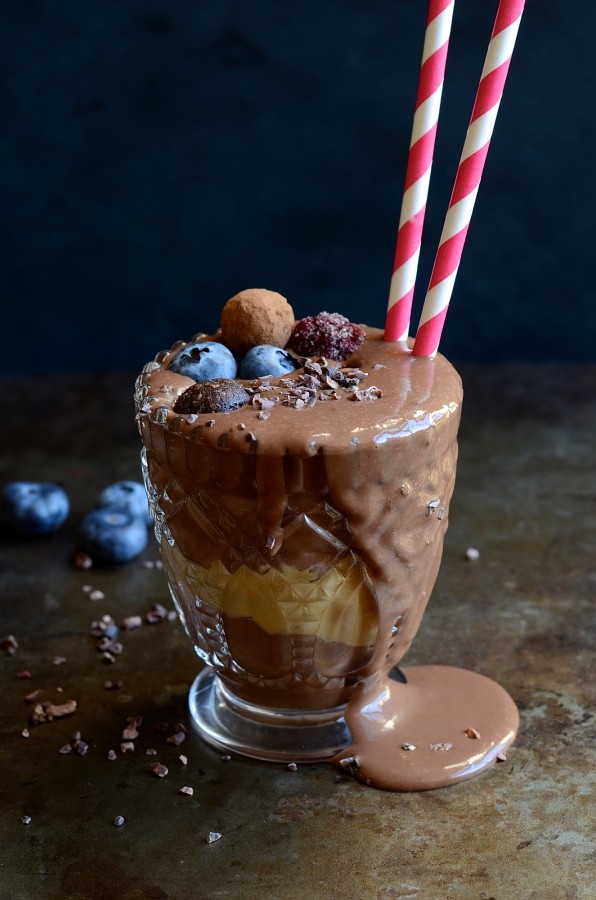 Only recently did I invest in a Nutribullet. Clearly I'm the last to arrive to the 'bullleting' club. I've since learnt that almost everyone has one. To justify yet another appliance spend, I've been churning out smoothies that would rival the juice bar at Kauai. We've had some amazing concoctions, admittedly, some less so than others, but this smoothie is on point.
Lately I've found a 101 uses for avo in both sweet and savoury dishes. Avocados are nutrient dense and lend a luscious creaminess to desserts, smoothies and frosting. I've also added a shot of my daily brew, (Nespresso Purple) and protein powder. Smoothie credentials include almond milk, fruit, nut butter, cocoa and dates. Omit the coffee is you prefer a caffeine-free version, but the mocha-chocolate combo is completely addictive. To up the flavour stakes, finish with a handful of berries, mini tahini bliss balls and raw cocoa nibs. #5minutemeals
Side note : You can find the recipe for my cashew tahini bliss balls Here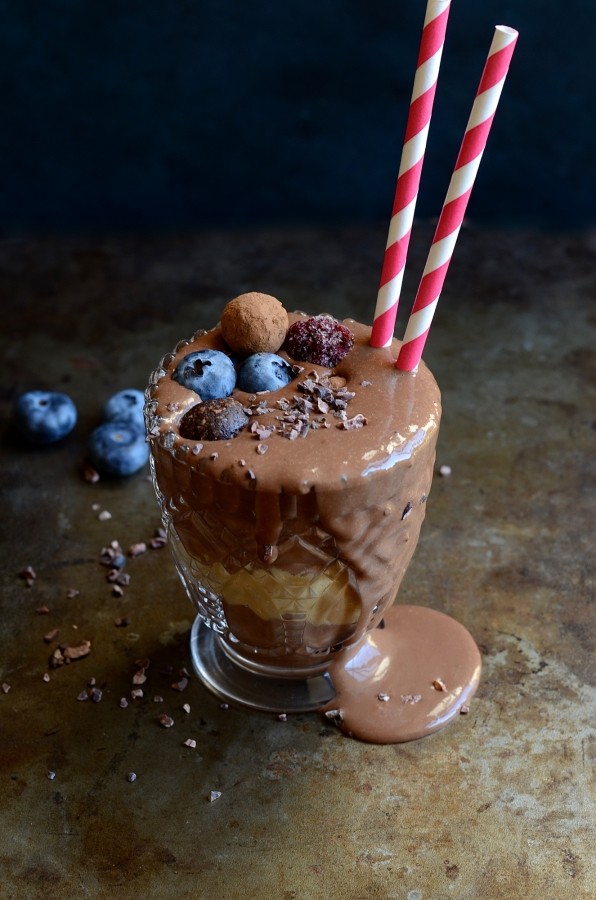 Chocolate protein power smoothie
Prep time:
Total time:
Chocolate protein power smoothie
1 frozen banana, roughly chopped
1/2 avocado
15ml (1 tablespoon) protein powder
125ml (1/2 cup) almond milk
1 shot Nespresso (espresso)
1 heaping tablespoon almond nut butter
25ml (1 1/2 tablespoons) raw cocoa powder
1 large medjool date, pitted
handful cocoa nibs, for topping
blueberries and frozen blackberries, for topping
mini cashew nut bliss balls
Place all the ingredients, except the cocoa nib, berries and bliss balls, in a blender or Nutribullet.
Blitz several times until completely smooth.
Pour into a tumbler and top with cocoa nibs, berries and several mini bliss balls.
Serve immediately