Chocolate protein power smoothie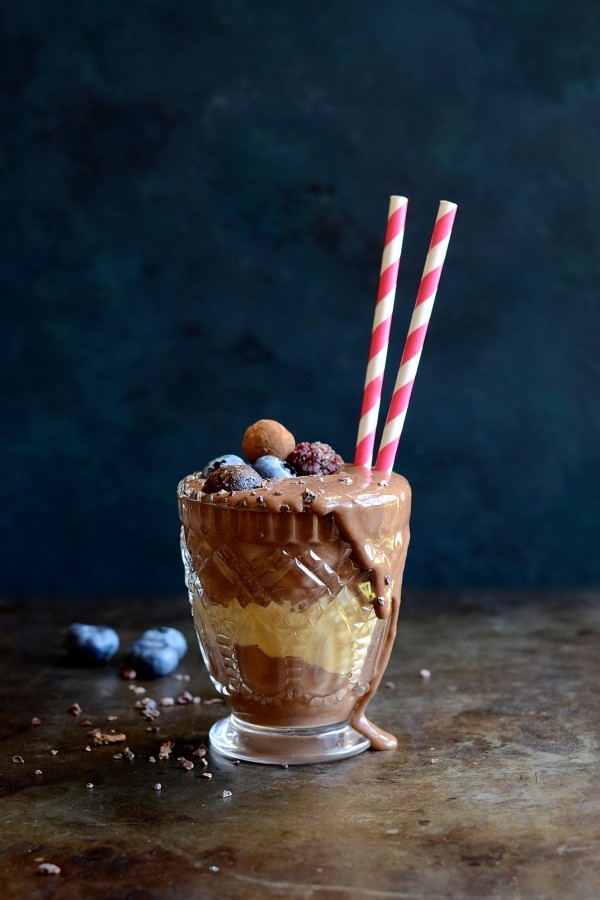 My ideal pick-me-up breakfast would include several things – coffee, chocolate and nut butter. Turns out, this Chocolate protein power smoothie has all three. And bliss ball toppers. For those mornings that need a boost, this chocolate smoothie is just the ticket.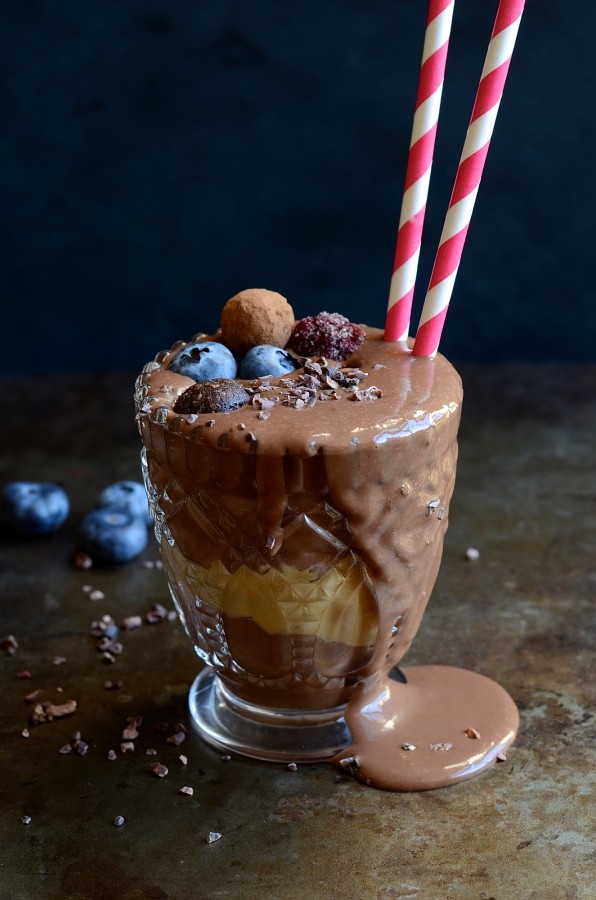 Lately I've been using avocado in both sweet and savoury dishes. These nutritious fruits are nutrient dense and lend a luscious creaminess to desserts, smoothies and this addictively good frosting. I've also added a shot of my daily brew, (Nespresso Purple) and protein powder. If you don't have protein powder, they're just as good without. Omit the coffee is you prefer a caffeine-free version, but the mocha-chocolate combo is so good. Finish with a handful of berries, mini tahini bliss balls and cocoa nibs, or chopped dark chocolate.
Side note : You can find the recipe for my cashew tahini bliss balls Here.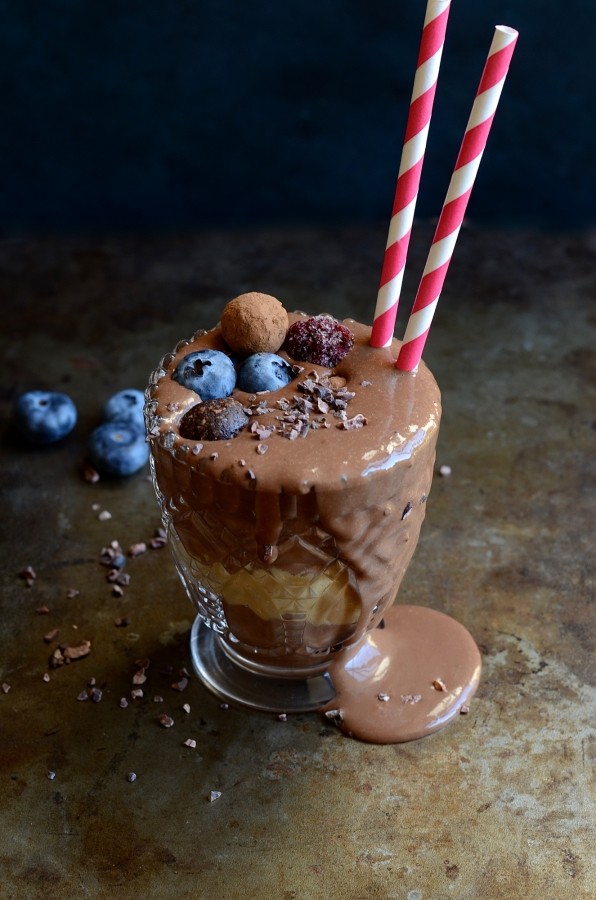 Chocolate protein power smoothie
1 frozen banana, roughly chopped
1/2 avocado
15ml (1 tablespoon) protein powder
125ml (1/2 cup) almond milk
1 shot Nespresso (espresso)
1 heaping tablespoon almond nut butter
25ml (1 1/2 tablespoons) raw cocoa powder
1 large medjool date, pitted
handful cocoa nibs, for topping
blueberries and frozen blackberries, for topping
mini cashew nut bliss balls
Place all the ingredients, except the cocoa nib, berries and bliss balls, in a blender or Nutribullet.
Blitz several times until completely smooth.
Pour into a tumbler and top with cocoa nibs, berries and several mini bliss balls.
Serve immediately