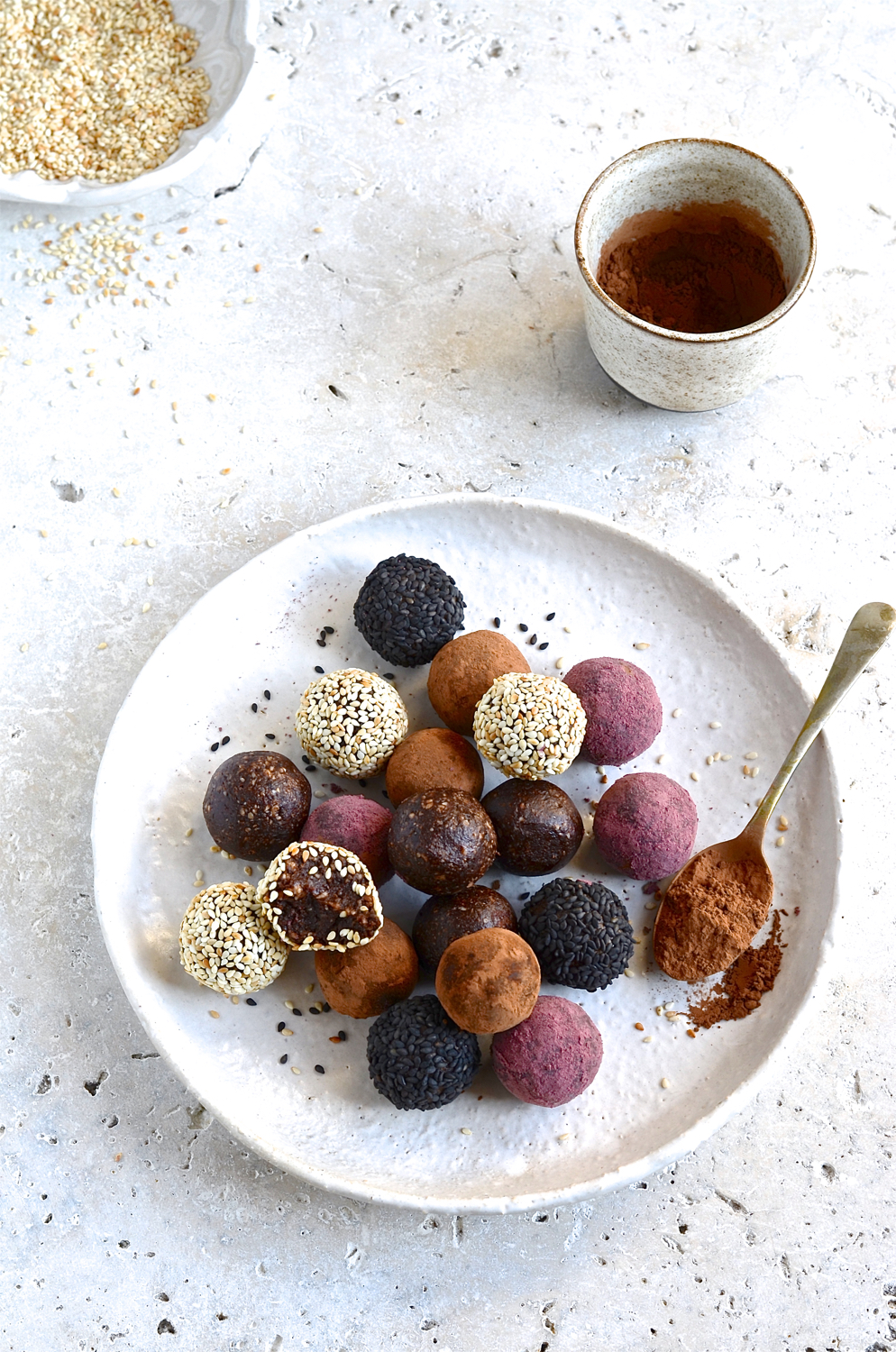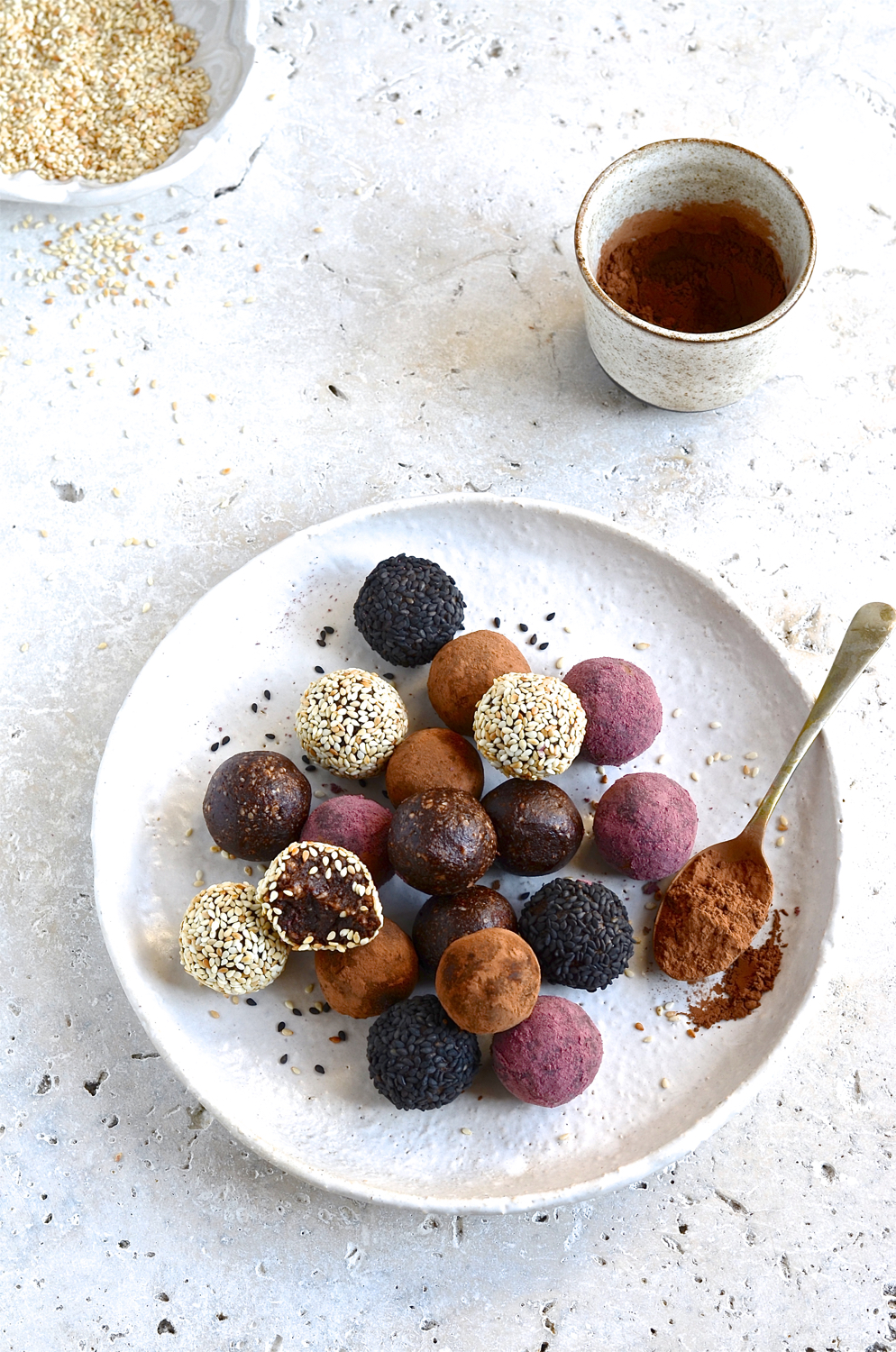 Tahini has become mainstream. And I couldn't be happier. It adds a nutty taste and toasty flavour to both savoury and sweet dishes. Today we're mixing it up with sticky medjool dates and raw cashews for an addictive sweet treat – Cashew and tahini bliss balls.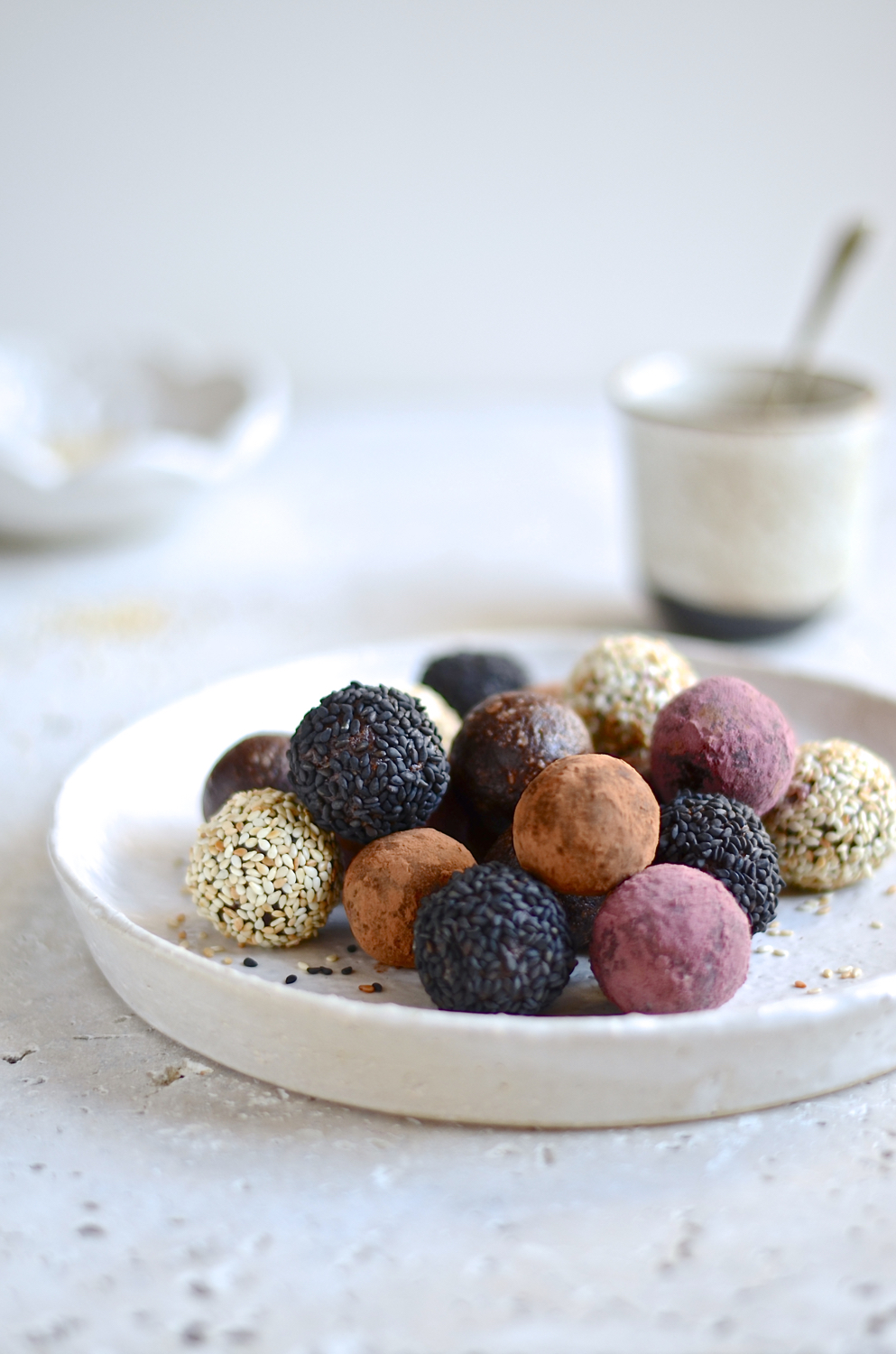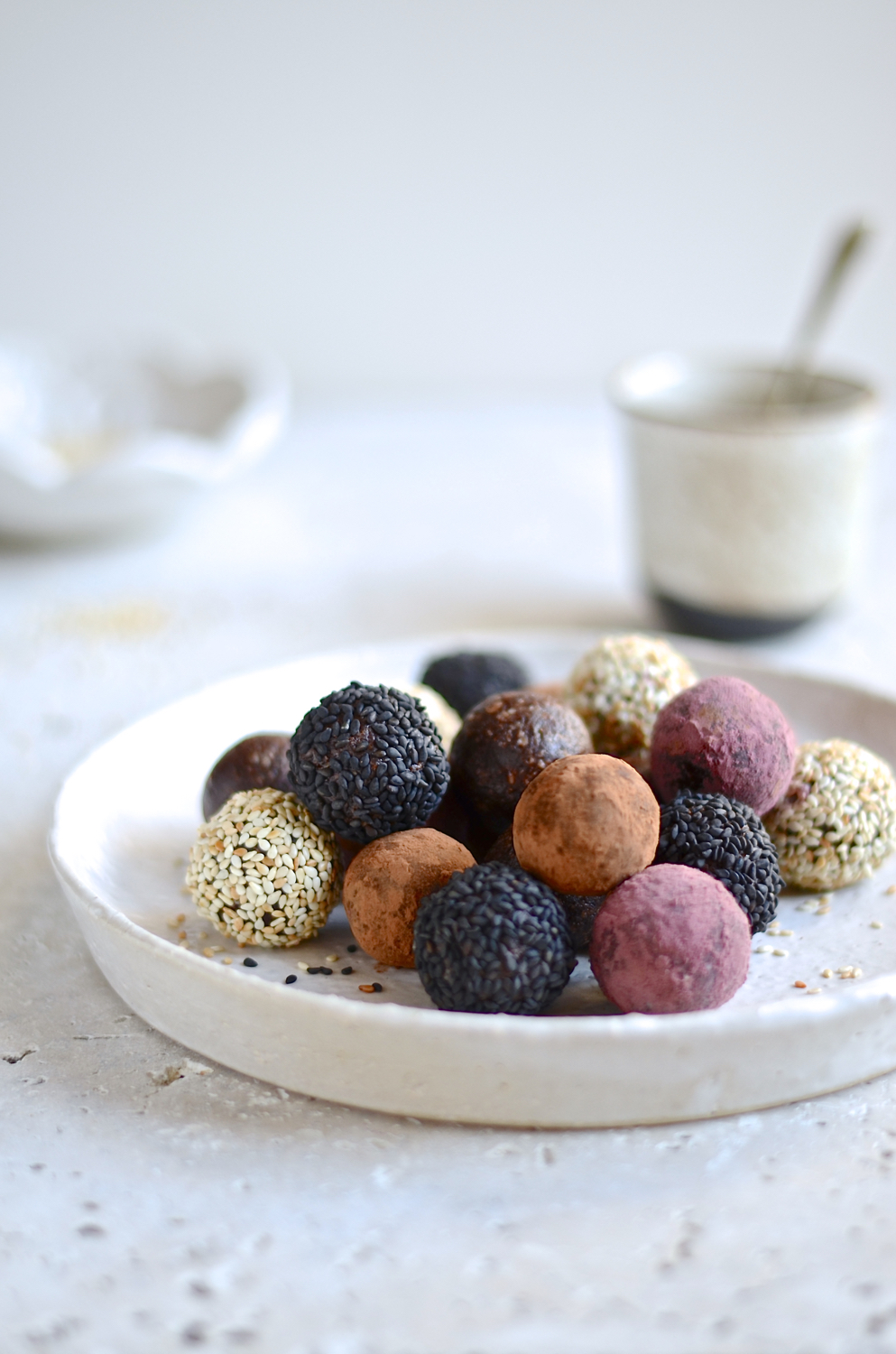 Bliss balls are usually nutrient dense and refined sugar-free. Sweetened with maple syrup and rolled in 3 toppings, these super-balls are crammed with useful goodness. I usually double, keeping one batch chilled and on hand for the week ahead and freezing the remaining one for later.
To soften the cashews, I do a quick 30 minute pre-soak in boiling which softens the nuts and helps them to breakdown and combine easily into the date mixture. I love the caramel flavour of maple syrup but you can use honey if you're not making it vegan. As far as the coatings go, cocoa, acai powder and sesame seeds are perfect. Remember to toast the seeds before coating the bliss balls.


Cashew and tahini bliss balls
200g medjool dates, pitted
100g raw cashew nuts, soaked in boiling water for 30 minutes
1/2 teaspoon vanilla paste
3 tablespoons(45ml) raw cocoa powder
1-2 tablespoons maple syrup, depending on preferred sweetness
2 heaping tablespoons tahini paste
cocoa and acia powder, for coating
black and white sesame seeds, toasted, for coating
Place the dates, cashew nuts, vanilla, cocoa powder, maple syrup and tahini in a processor.
Blitz until the nuts and dates are broken down and well combined.
Transfer the mixture to a bowl, cover and chill for about 30 minutes to firm up slightly.
Roll into balls and divide equally into 4 portions.
Coat the bliss balls respectively in cocoa powder, acia and sesame seeds.
Store covered in the fridge for up to 10 days.
Here are several more of my favourite tahini recipes
Roasted peanut butter hummus with cocoa nib and chili oil