Cashew and tahini bliss balls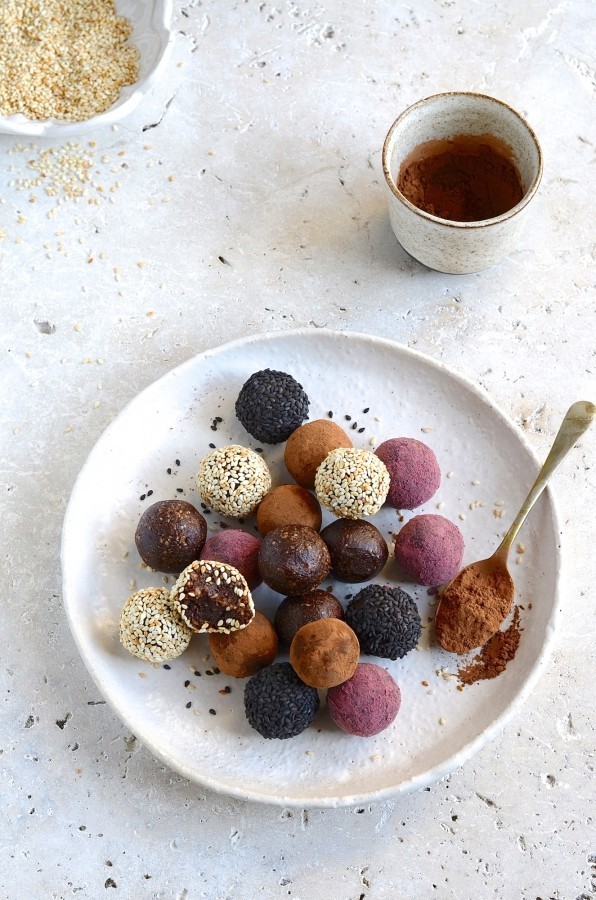 Tahini, the Middle Eastern sesame seed paste that Ottolenghi claims he cannot do without, is having a moment. And we couldn't more excited. Versatile enough to be used in both savoury and sweet dishes, it adds a distinguishable nutty taste with it's intense toasted sesame flavour. This is condiment is kitchen gold. Today we're mixing it up with sticky medjool dates and raw cashew nuts for a thoroughly addictive sweet treat – Cashew and tahini bliss balls.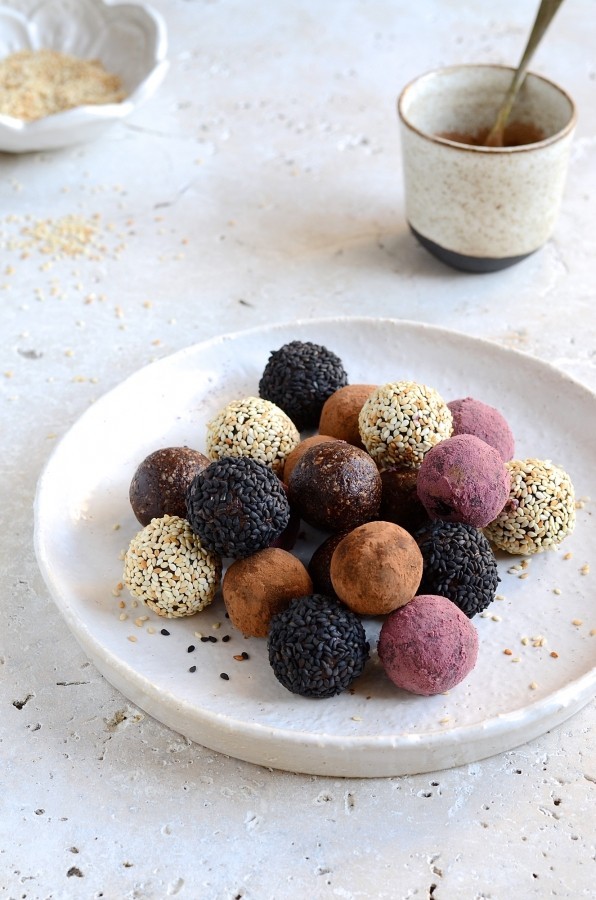 Bliss balls are known for being nutrient dense, gluten-free and refined sugar-free. Sweetened with maple syrup and rolled in 3 flavour variants, these colourful super-balls are the perfect healthy snack to reach for when a sugar craving hits. I usually double the recipe, keeping one batch chilled and on hand for the week ahead and freezing the remaining one for later.
To soften the cashews, I do a quick 30 minute pre-soak in boiling which softens the nuts and helps them to breakdown and combine easily into the date mixture. Medjool dates are naturally sticky and sweet so it needs little additional sweetening. I love the caramel-like flavour of maple syrup but you can just as easily add a squidge of honey if that's what you have to hand. As far as the coatings go, I've used cocoa and acai powder and a combination of black and white sesame seeds. For added flavour, remember to toast the seeds before coating the bliss balls. If you're a tahini fan, let's hear what you're making with this magic seed paste.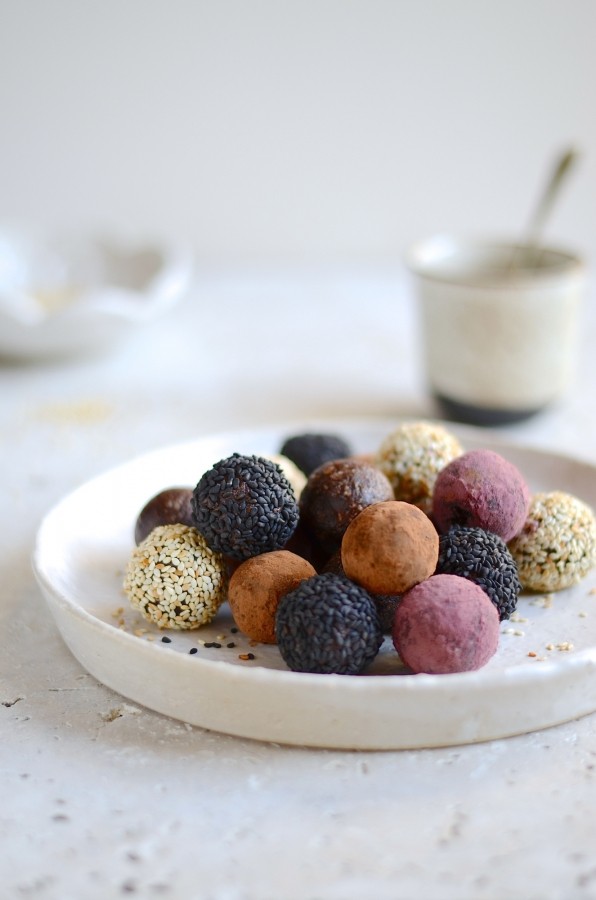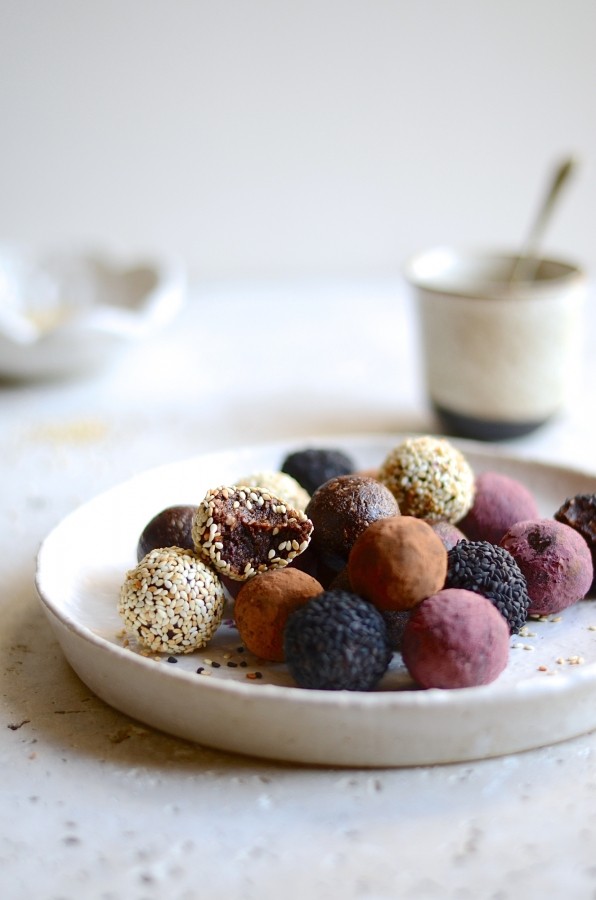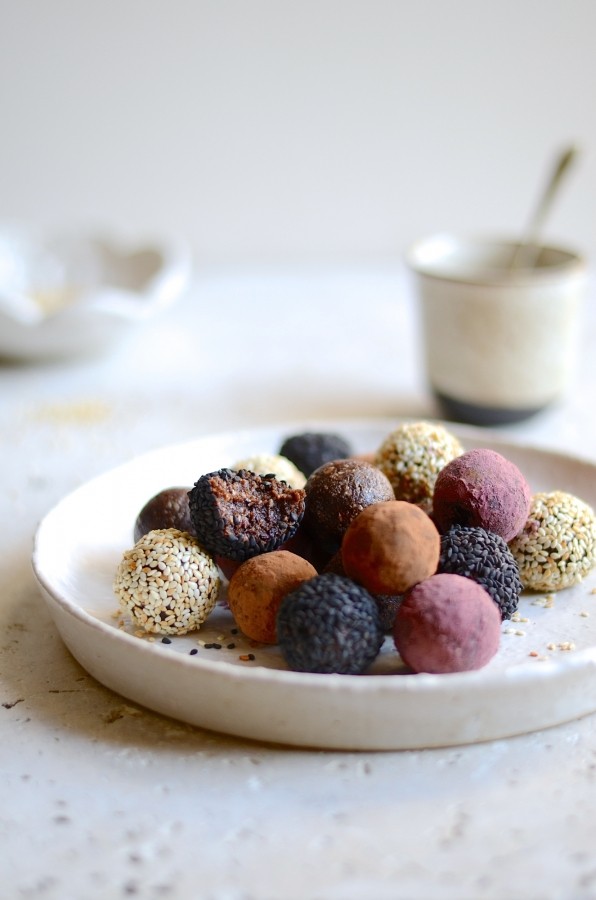 Cashew and tahini bliss balls
Prep time:
Total time:
Cashew and tahini bliss balls
200g medjool dates, pitted
100g raw cashew nuts, soaked in boiling water for 30 minutes
1/2 teaspoon vanilla paste
3 tablespoons(45ml) raw cocoa powder
1-2 tablespoons maple syrup, depending on preferred sweetness
2 heaping tablespoons tahini paste
cocoa and acia powder, for coating
black and white sesame seeds, toasted, for coating
Place the dates, cashew nuts, vanilla, cocoa powder, maple syrup and tahini in a processor.
Blitz until the nuts and dates are broken down and well combined.
Transfer the mixture to a bowl, cover and chill for about 30 minutes to firm up slightly.
Roll into balls and divide equally into 4 portions.
Coat the bliss balls respectively in cocoa powder, acia and sesame seeds.
Store covered in the fridge for up to 10 days.
Here are a couple of my favourite tahini recipe that are always on repeat in the Bibbykitchen
'Leftovers' roast vegetable harissa soup with Hummus and tahini crema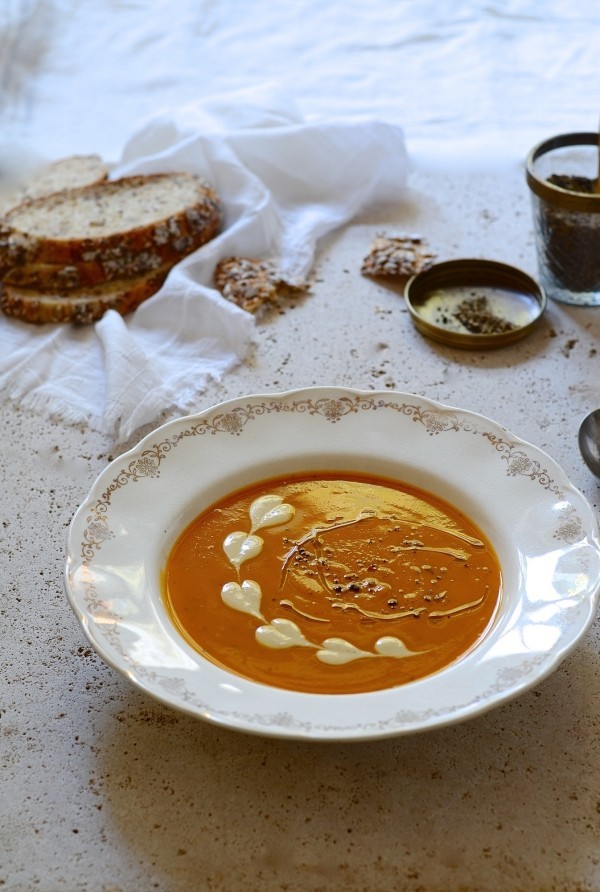 Roasted peanut butter hummus with cocoa nib and chili oil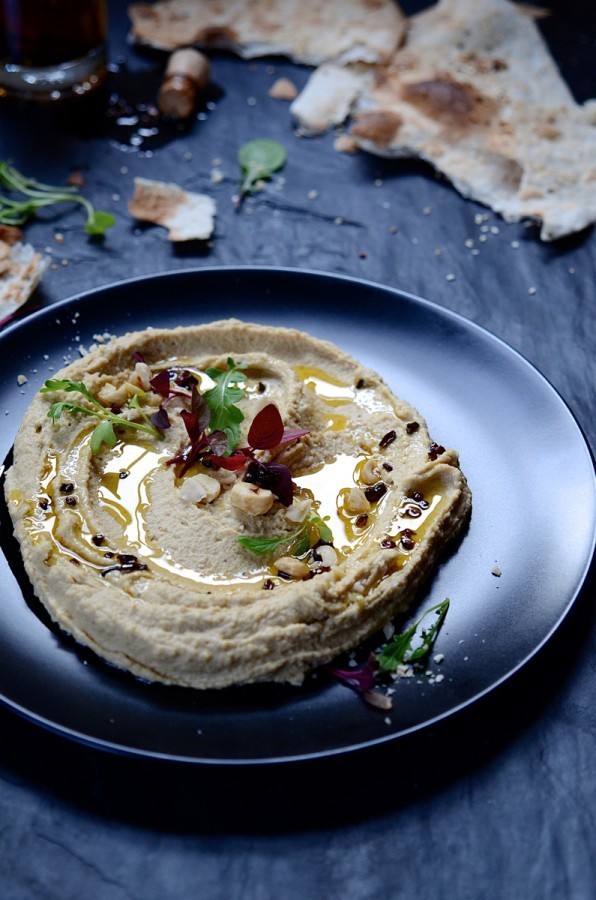 Ultra smooth hummus with harissa pine nut oil