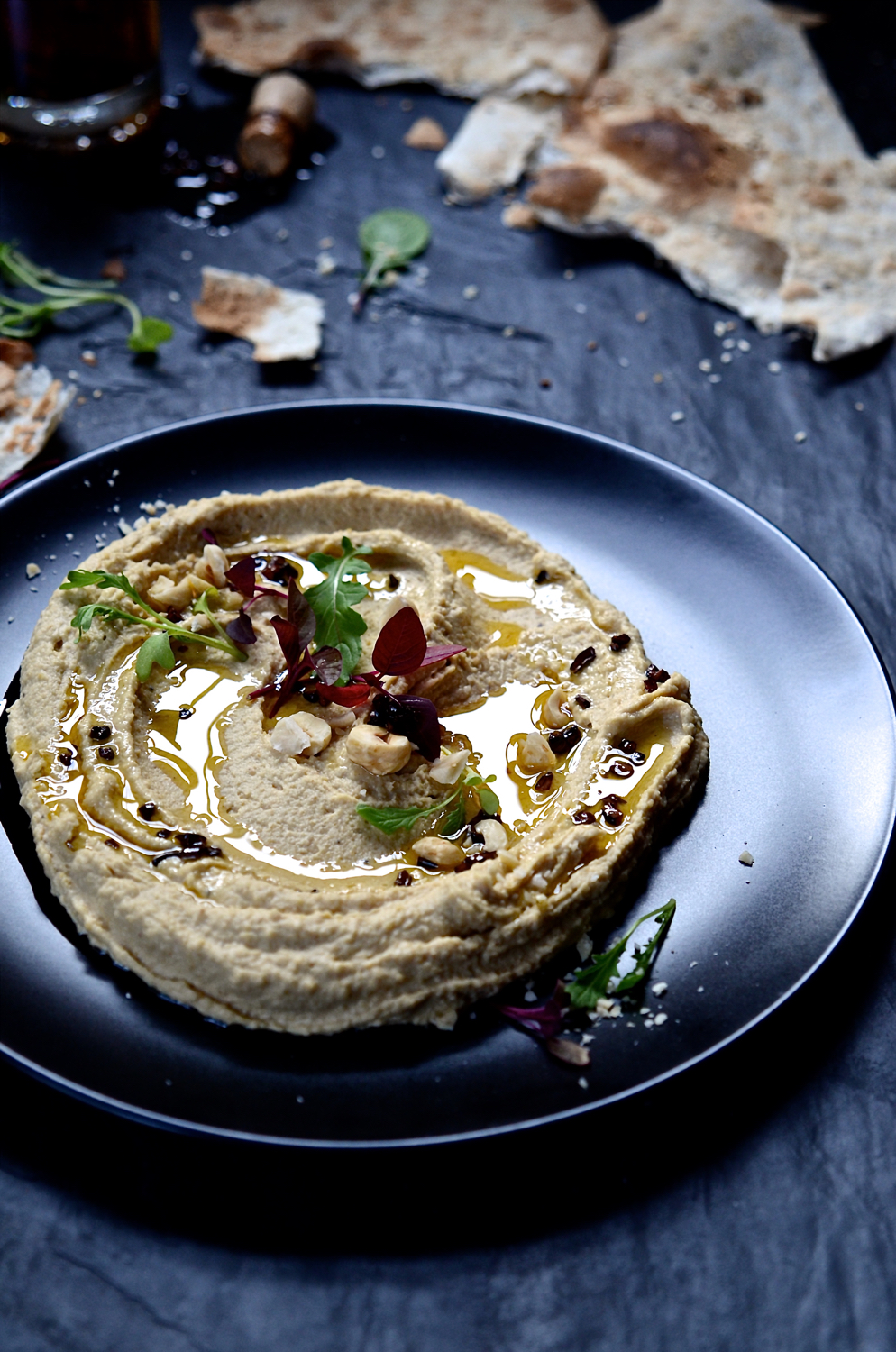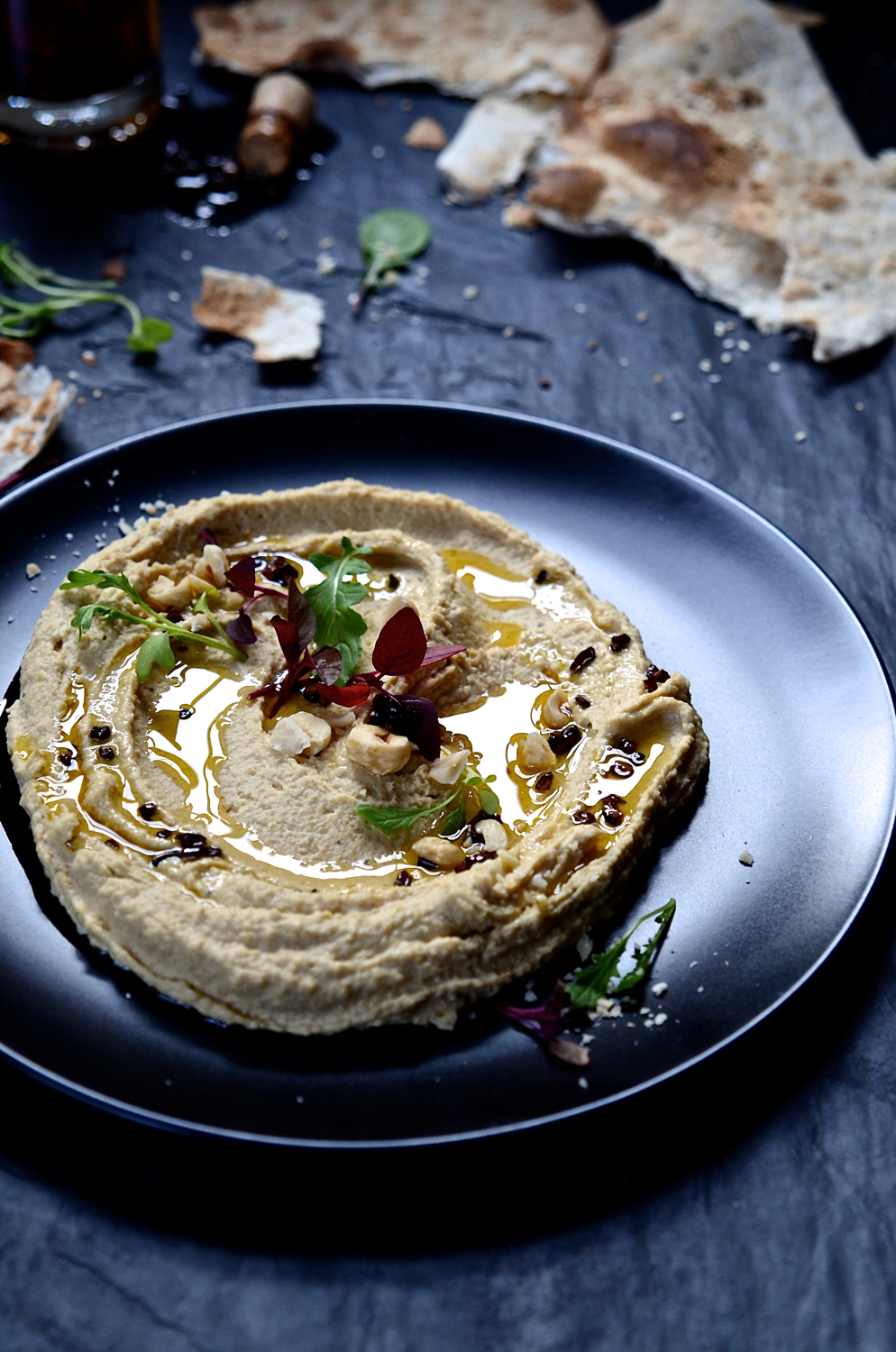 There's something about roasted peanuts that are irresistible. It's also one of those unglamorous yet versatile pantry ingredients that can is equally at home in savoury or sweet dishes. Think satays, peanut butter bliss balls, smoothies, cookies. Endless options, really. For today's recipes, we're making an addictively good Roasted peanut hummus. I like to serve it with a kind of fancy but really simple, cocoa nib chilli oil. If you're a flavour-seeker, you're going to love it.
Food is so very clever. It's a palatable adventure that introduces us to new flavours, cultures and cuisines. This hummus recipe melds a Middle Eastern staple with, an ancient Inca discovery, the cocoa bean. Prized for their hidden powers that boosted energy levels and alerted the senses, cocoa was considered a savoury flavour. And then we added cream and sugar. Genius.
The idea for this cocoa bean chili oil was inspired by a wonderfully unusual cookbook, Hotel Chocolat. It sounds like the kind of hotel I'd like to stay visit. This book was a gift from a good friend who obviously knows about my chocolate weakness. Hidden between the stories, I found this cocoa chilli oil recipe. It sounded up my ally and happened to work perfectly paired with the peanut hummus. The recipe for the chili oil is really simple and yet if delivers a deeply complex flavour.  You can drizzle it over scrambled eggs, roast chicken, salads and of course, this peanut hummus. Locally, you can buy cocoa nibs on-line from Faithful to Nature or The Kate Tin.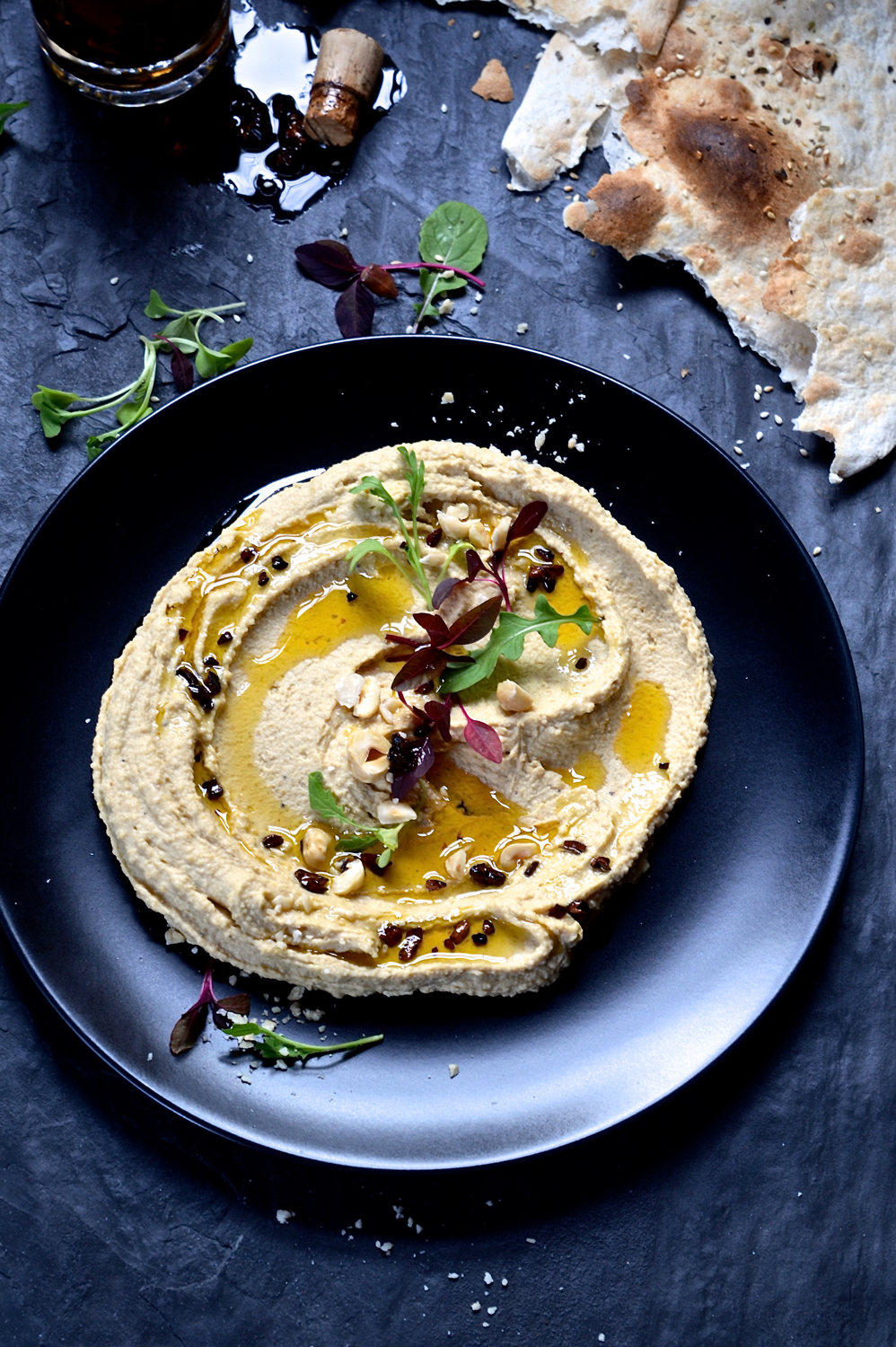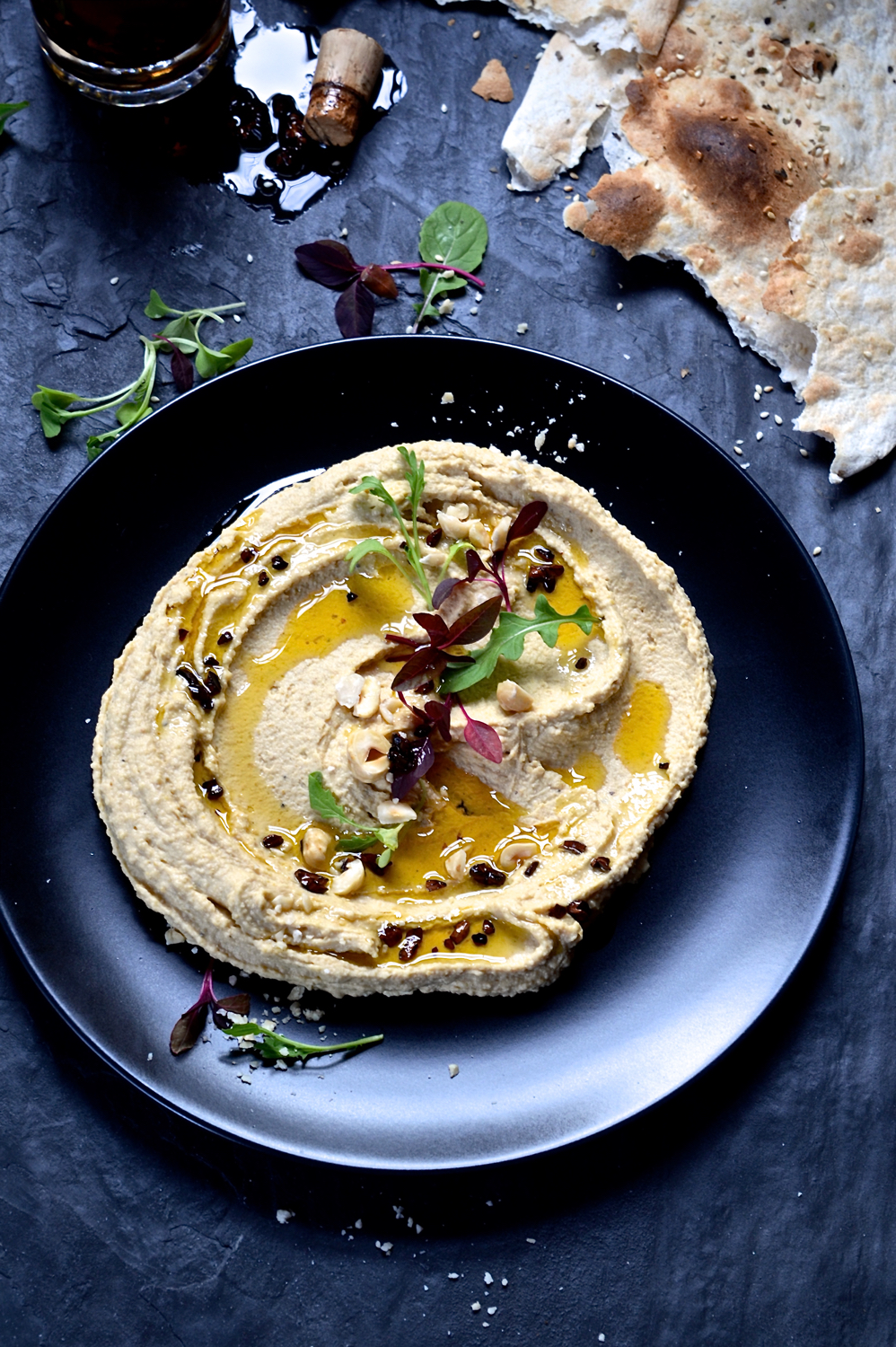 Roasted peanut hummus 
400g tin chickpeas
50g roasted and salted peanuts
1 clove garlic, roasted (preferable) or raw
3 tablespoons tahini paste
2 tablespoons extra virgin olive oil
2 teaspoons lemon juice
3-4 tablespoons cold water
pinch of smoked paprika
1/2 teaspoon ground cumin
1/4 teaspoon salt
freshly ground black pepper
Cocoa nib chilli oil
200ml extra virgin olive oil
2 tablespoons raw cocoa nibs
1 whole small fresh or dried red chilli
1/4 teaspoon dried red chilli flakes
Drain and rinse the chickpeas thoroughly. If you prefer a smoother hummus, rub the chickpeas together as if rubbing butter into flour to remove the outer skins.
Place the peanuts in a food processor and pulse until the nuts are completely broken down, almost like peanut butter.
Add the remaining ingredients and pulse again until the hummus is completely smooth.
In a small saucepan, heat the oil over a very low temperature until hot to the touch but not boiling.
Place the cocoa nibs in a frying pan and toast for several minutes. Be careful not to burn the nibs or they'll become bitter.
Transfer the cocoa nibs, chilli flakes and whole chilli to a sterilised jar and top up with the hot oil.
Seal and set the oil aside for at least a week. Shake the bottle daily to encourage the flavours to infuse and intensify.
Drizzle a generous glug of cocoa chilli oil over the hummus. Top with micro herbs and crushed hazelnuts. Serve with Turkish flatbreads or warm pitas.