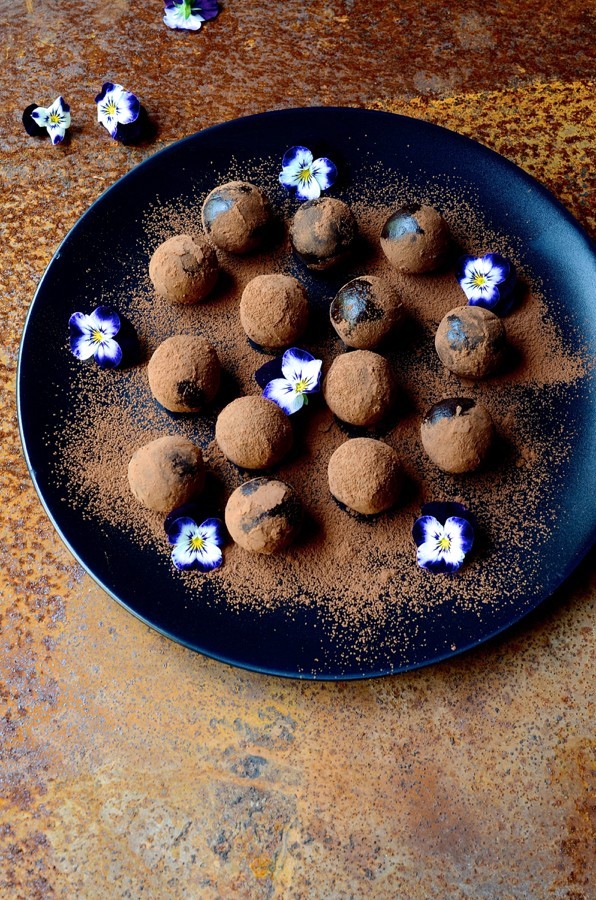 Gone are the days when peanut butter was only good for palate-cloying end of month school sarmies. It's flaunting a brand new image and showing up in everything from power blasting smoothies and bakes, to that lip-smackingly yum peanut butter satay dipping sauce. The world's favourite nut butter is the star performer in these peanut butter bliss balls. But what exactly is a bliss ball, you ask? Speaking for myself, it's anything round and delicious that you can pop in your mouth and makes you blissfully happy. And these can make you happy, very happy!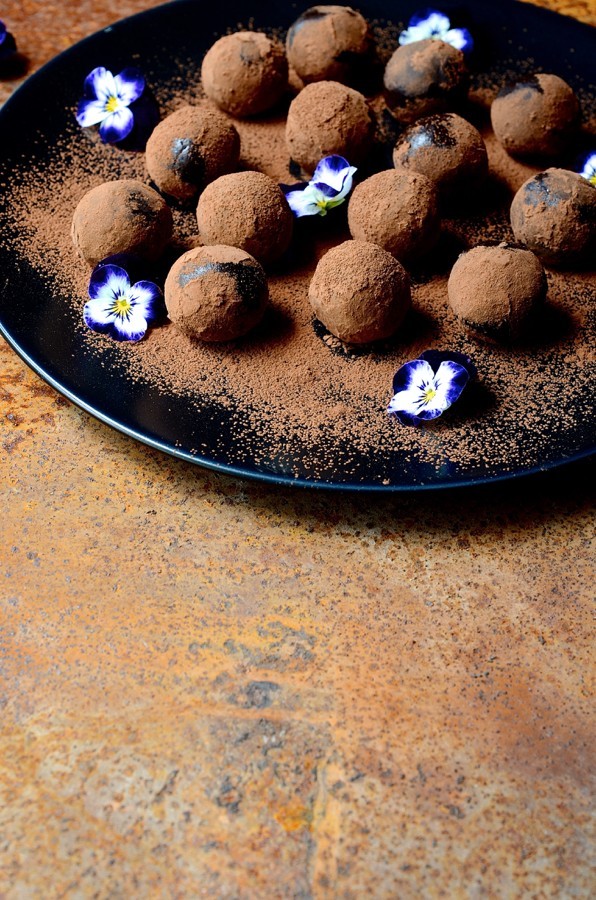 The recipe can hardly be called such. It's more of a short guided tour over to the food processor. Press go and you're done in a matter of minutes. I'm not gonna lie. Rolling these little babies is a dark and sticky business. That's why we have water. Rinse your hands under some cold water before you start and keep them slightly damp when rolling. Super useful tip.
Keep the bliss balls in the fridge as they're really soft and fudgy. Without added refined sugar, we have a whole lot of healthy happening in here. Besides the peanut butter, these bliss balls are essentially soft medjool dates, honey and cocoa. A health-boosting dainty bite. They make the best in-between snack and a morerish lunch box treat. Oh, who'm I kidding? Before I turn out the kitchen light and the kids are in bed, one last look in the fridge and what do you know? There they are! Minus two of course 'cause the girls beat me to it. Make double or maybe triple. IF however, you're looking for a blow the belt salted caramel and chocolate version, you'd want to be making this instead, or as well. Don't say I didn't warn you….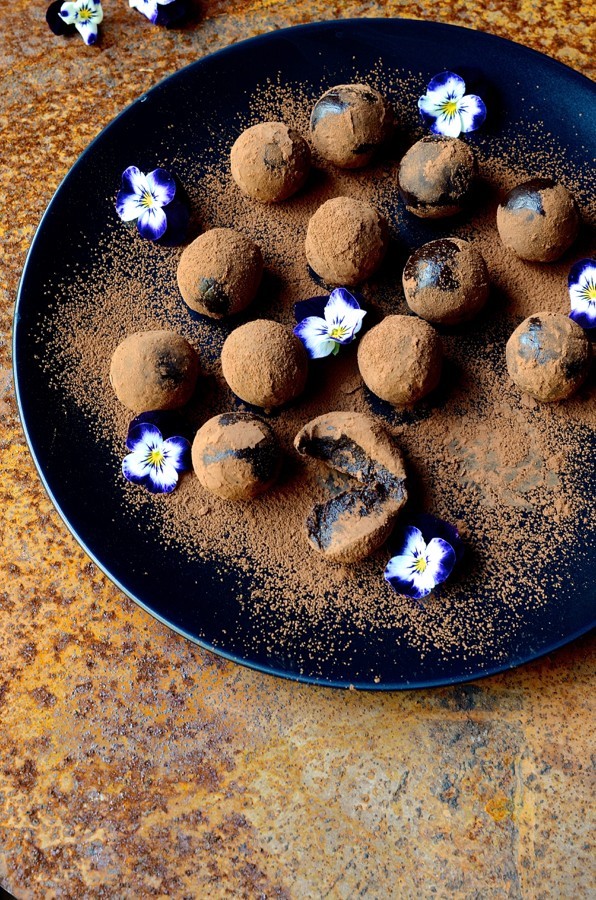 Peanut butter bliss balls
Prep time:
Total time:
Ingredients
180g soft medjool dates, pitted
2 tablespoons smooth peanut butter
1/2 teaspoon vanilla paste
1 heaping tablespoon honey
2 tablespoons cocoa powder, plus extra for dusting
pinch of sea salt flakes
Instructions
Place all the ingredients in a food processor and blitz until a smooth, paste-like consistency.
Roll teaspoon amounts into balls and coat in the extra cocoa powder.
Refrigerate until firm.
Keep stored in the fridge until ready to serve.