'Leftovers' roast vegetable harissa soup
29 May 2017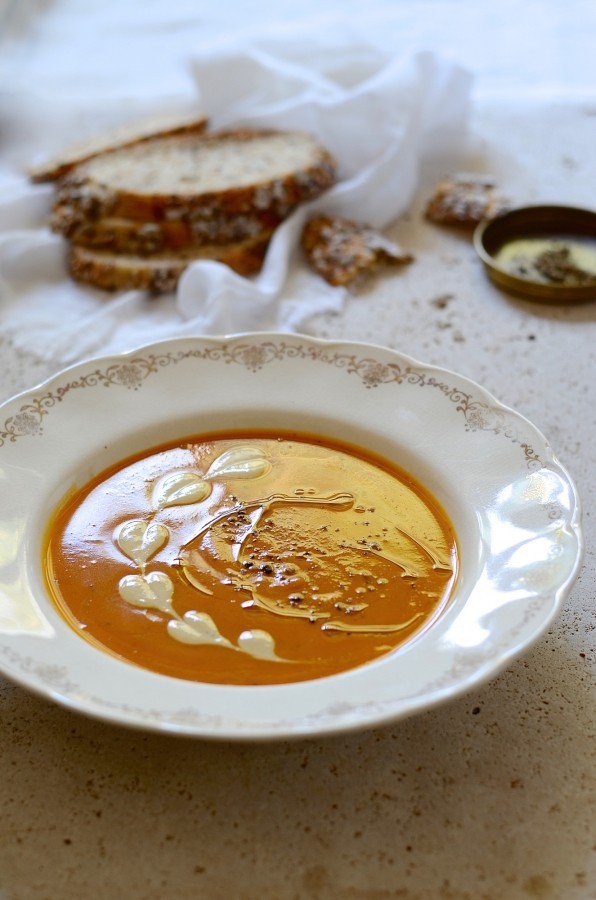 Inspired by Jan Hendrik's Leftover Mondays initiative, here's how to turn Sunday lunch leftovers into a Monday night soup to be savoured. What could easily have ended up as waste is effortlessly transformed into an autumnal bowl of gleaming amber soup.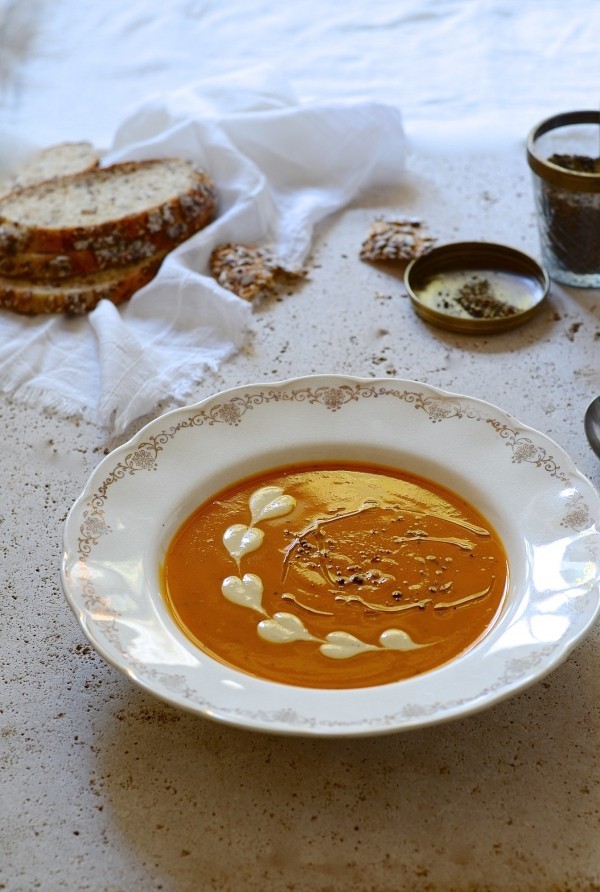 Being informed about food waste can and should alter the way in which we approach everyday cooking, starting with weekly meal plans. To further support food mindfulness it pays to buy seasonally, cook from scratch, do large batch cooking and go freezer-friendly. Read more about Jan's Leftover Mondays project here or follow the Facebook page to see what other creative cooks are doing to lighten the load.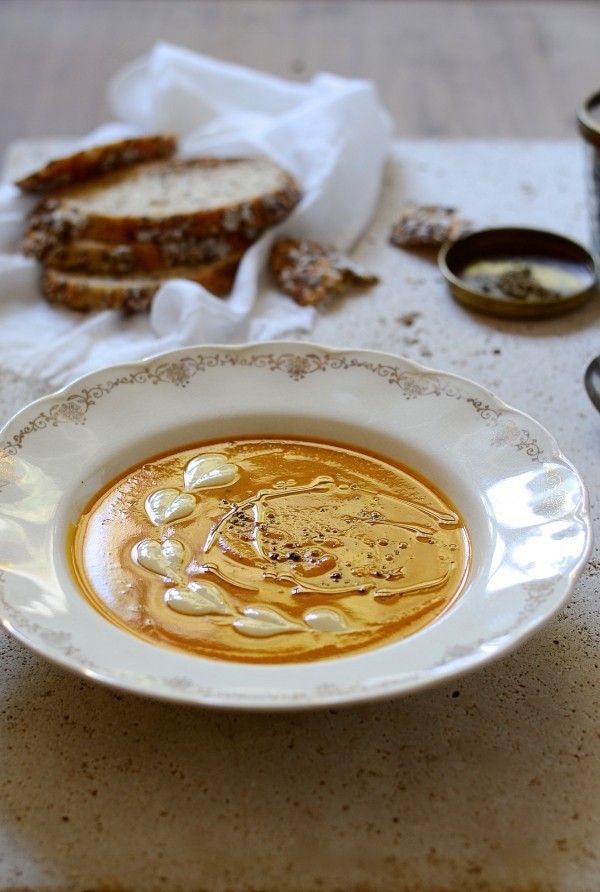 Being intentional of stretching one meal into two or even three, requires a little creative thinking. Food platforms are weighted with simple 5 ingredient recipes, so there's no shortage of inspiration. Scrolling through my Instagram feed I happened to read a comment posted by Miguel from One Pound Meals. His message is clear – do more with less, which goes to minimising careless waste. He claims, 'Most chefs add ingredients….. I take them away.'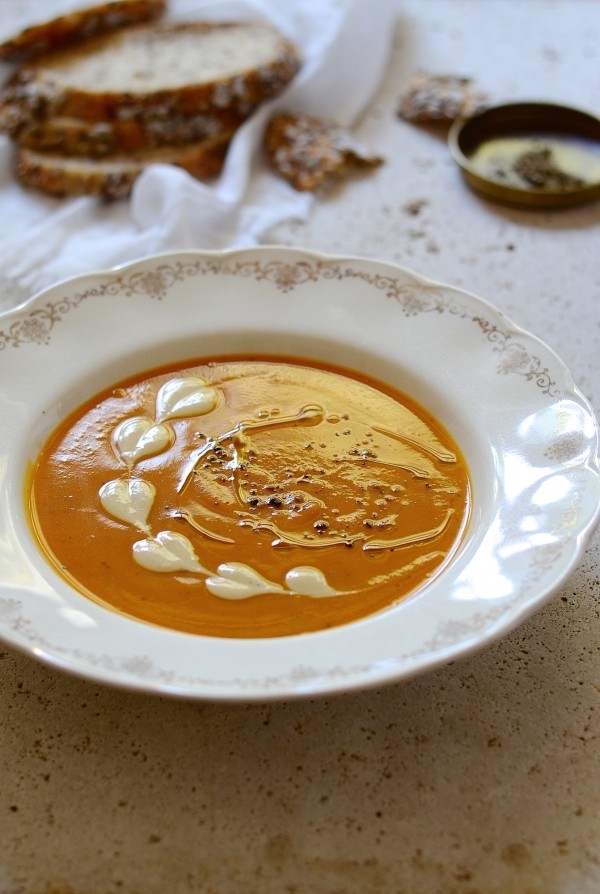 With these two concepts in mind, here's the first of hopefully many, pared down, waste-less recipes. For next Sunday's lunch, double up on your roast veg portion, saving half for Monday's soup. Root vegetable combinations work well together – carrots, sweet potatoes and maybe parsnips. For this recipe I've used red onions, red peppers, butternut and kumara sweet potatoes. Pile all the leftover vegetables into a blender, along with some Harissa paste, stock and coconut milk. Depending on the consistency preferred, adjust the soup by adding more or less stock. It's that simple.
Harissa paste is a versatile condiment that adds heaps of flavour to many Middle Eastern dishes. It's particularly good paired with fish and chicken or stirred into a spicy shakshuka. This North African paste is easy enough to make at home or grab yourself a bottle from our local pesto royal, Pesto Princess. I happened to have a smattering of hummus lurking in the back of the fridge, so decided to make a hummus crema to swirl through the soup. Its nutty, creamy and completely addictive – a perfect foil to the bold spices of the harissa. To loosen the texture of the hummus, whisk in a splash of water, a glug of good extra virgin olive oil, lemon juice, salt and pepper.
'Leftovers' roast vegetable harissa soup
3-4 cups mixed, roast vegetables
2 1/2 cups warm vegetable
2 tablespoons Harissa paste
400g tin (400ml) coconut milk
10ml lemon juice
salt and black pepper
Hummus crema
1/4 cup hummus
2-3 tablespoons water
1 tablespoon lemon juice
2 tablespoons olive oil
salt and black pepper, to taste
Place the roast vegetables, stock and Harissa paste in a blender and blitz until smooth.
Pour the pureed vegetables into a deep saucepan, add the coconut milk and lemon juice.
Heat through and season with salt and freshly cracked black pepper.
To make the hummus crema, place all the ingredients in a bowl and whisk until combined and smooth.
Serve the harissa soup with hummus crema, a drizzle of extra virgin olive oil and warm crusty bread.