Healthy zucchini brownies with avocado frosting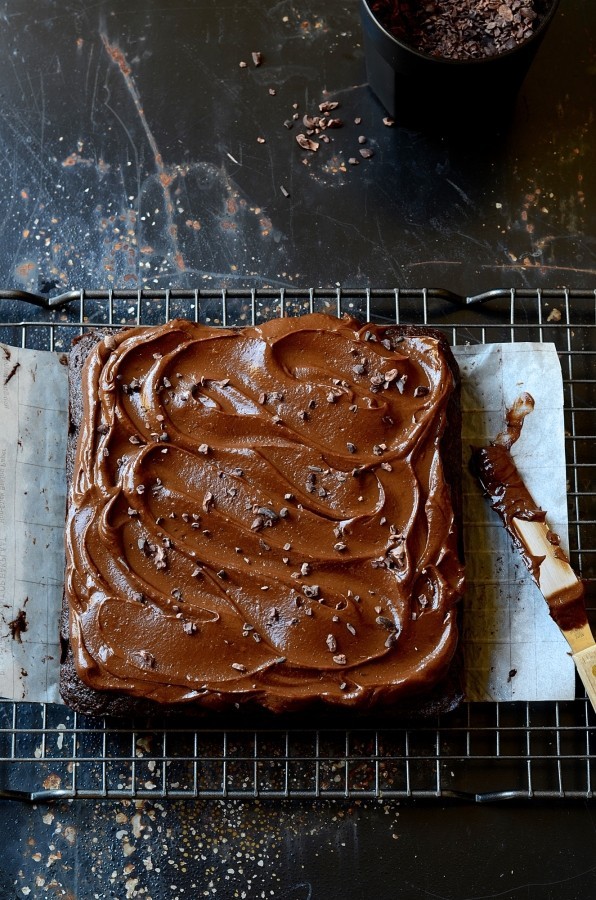 I recently overheard someone say they're so over avo toast! Really? There are a couple of things I can never have too much of. Caramel sauce being one and avocado 'everything', the other. Although a buttery caramel sauce will do little to extend your life, it can make you really happy. Speaking of which, I think it's time we get rid of words like guilty pleasures. The pursuit of balance sounds more doable. Like with these healthy zucchini brownies slathered in chocolate avocado frosting. They're loaded with good-for-you ingredients without forgoing the all important fudge-factor.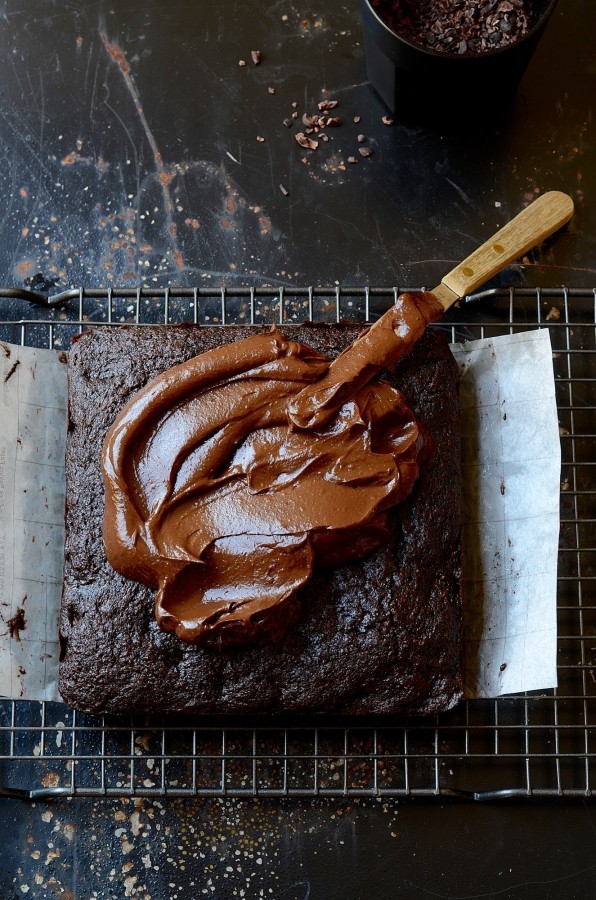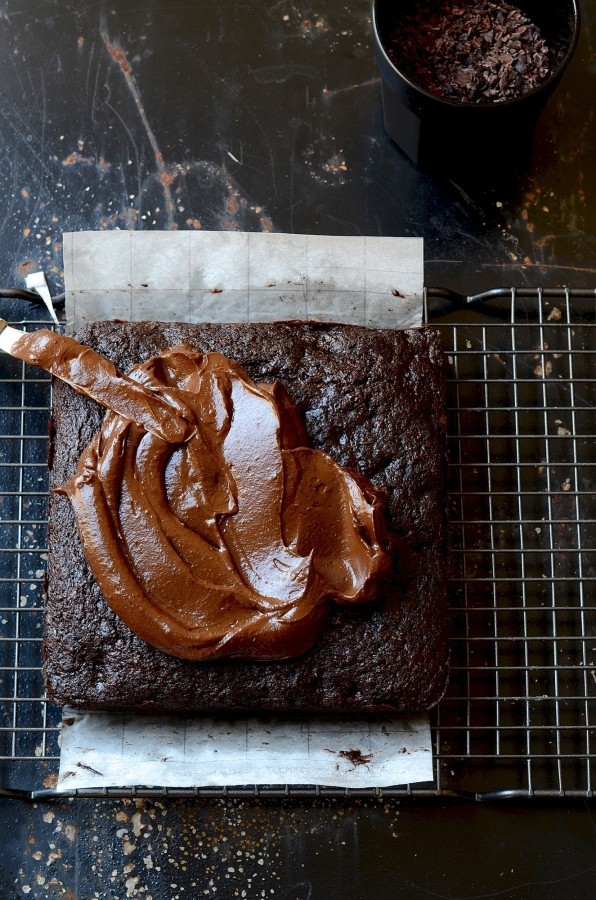 Given the chance, I'll add vegetables to just about anything. Last week my daughter asked if I could please bake something without vegetables. I agreed and then proceeded to make these zucchini brownies. I grated the zucchini really fine to hide my deceit. After browsing through hundreds of healthy brownies recipes on Pinterest and experimenting with different combinations of fruit and vegetables, I'm finally happy with the rich chocolatey taste of these brownies.
The addition of vegetables to baked goods help to keep cakes moist and bolsters both the flavour and texture. Zucchini has a subtle taste which makes it ideal for sweet bakes. For a savoury loaf, this Zucchini basil pesto bread is exceptionally good and gluten-free. It's good for creamy scrambled eggs and even better for avo toast!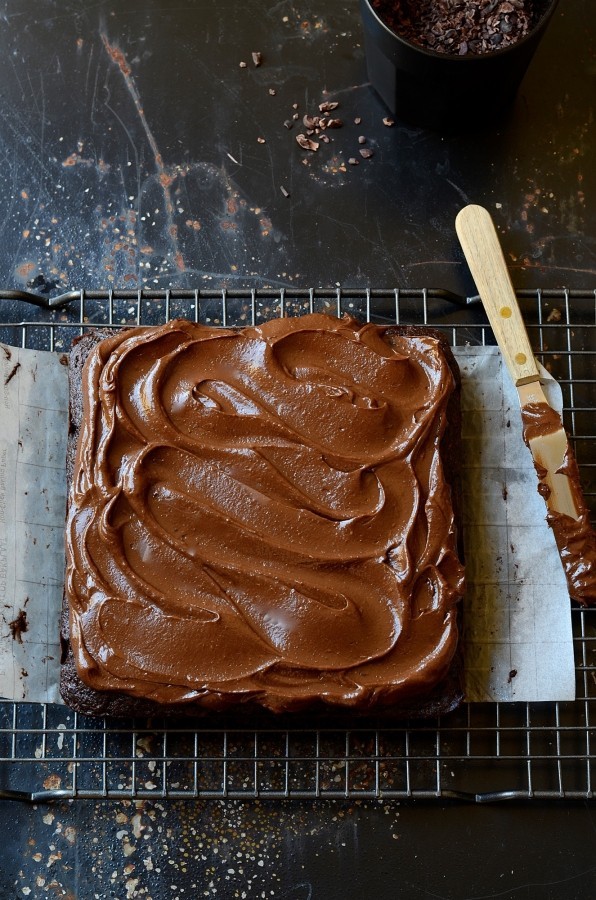 Onto the brownies. A good brownie can fly solo and frost-free, but why stop at one vegetable when we can have two? Technically avocado is a fruit and used mostly in savoury dishes. Today we're making a chocolate and tahini avocado frosting. Sounds good, right? The chocolate frosting is refined sugar-free and rich in Vitamin E. Good news for a healthy, glowing skin. You cold easily mistake the frosting for chocolate mousse, it's that smooth and creamy.
For the batter, I've used a combination of spelt flour and almond meal which gives the brownies a delicious nuttiness. Wellness Warehouse stocks an extensive range of alternative healthy flours, including UK brand Rude Health's, sprouted organic wholewheat spelt. Alternately, finely ground wholemeal flour will also work. Brownies are usually good for a couple of days, but I can't vouch for this as we ate the lot on day one!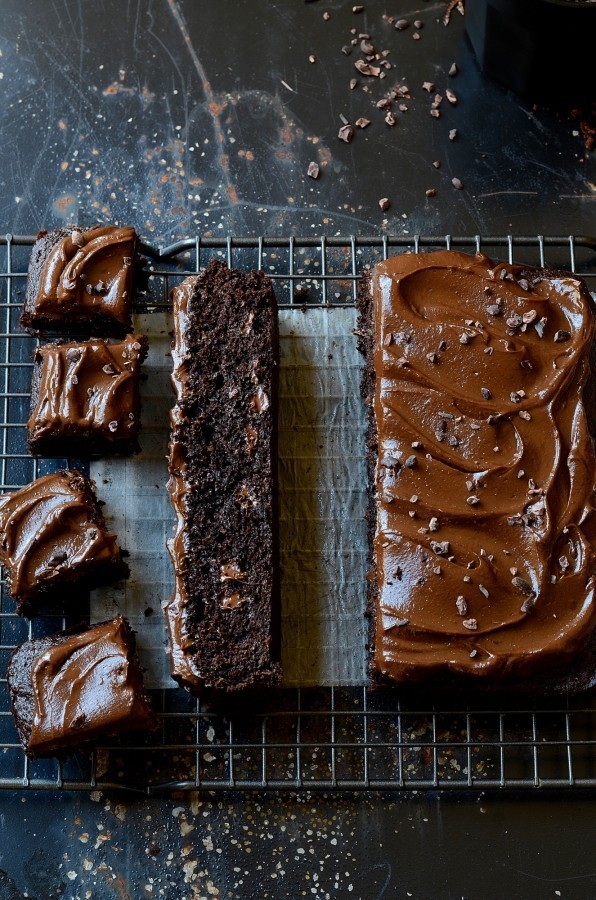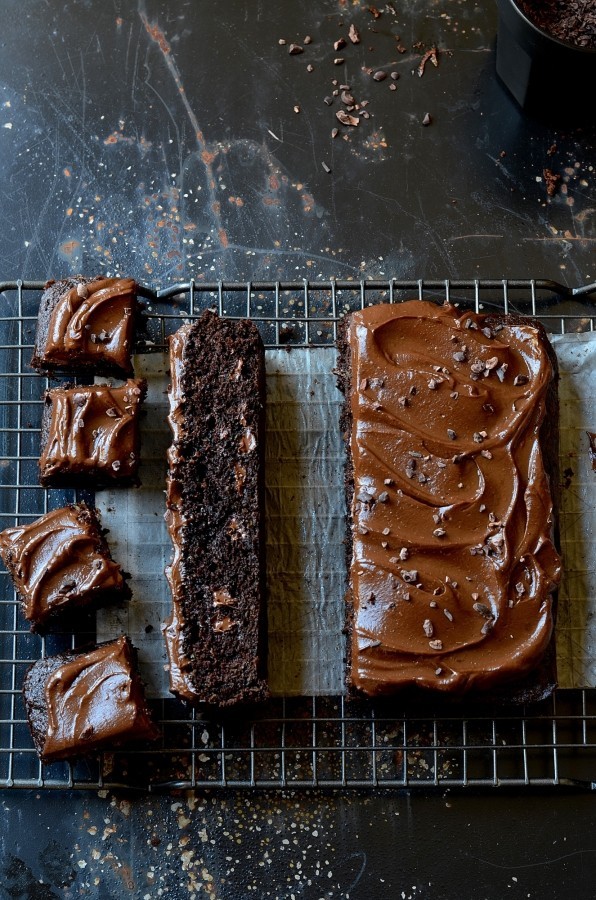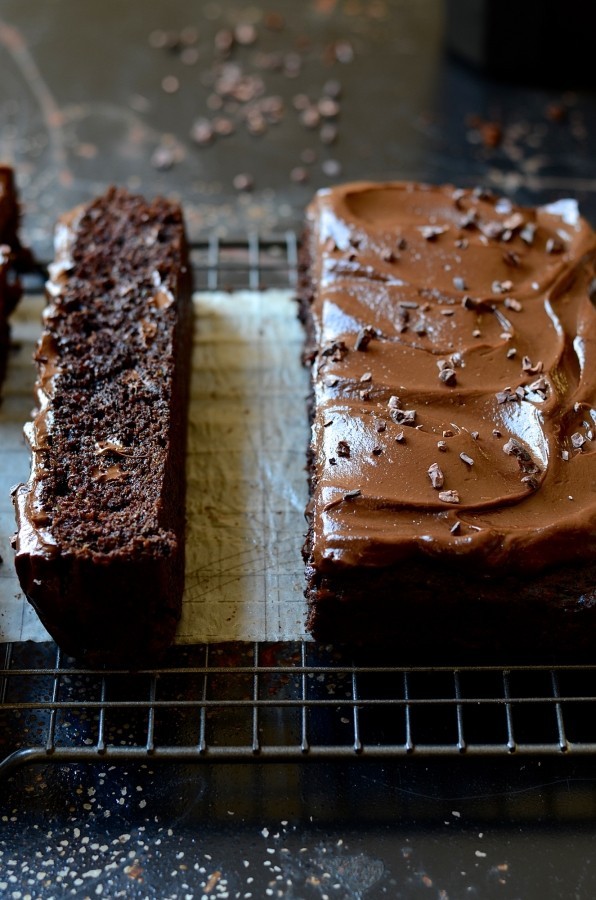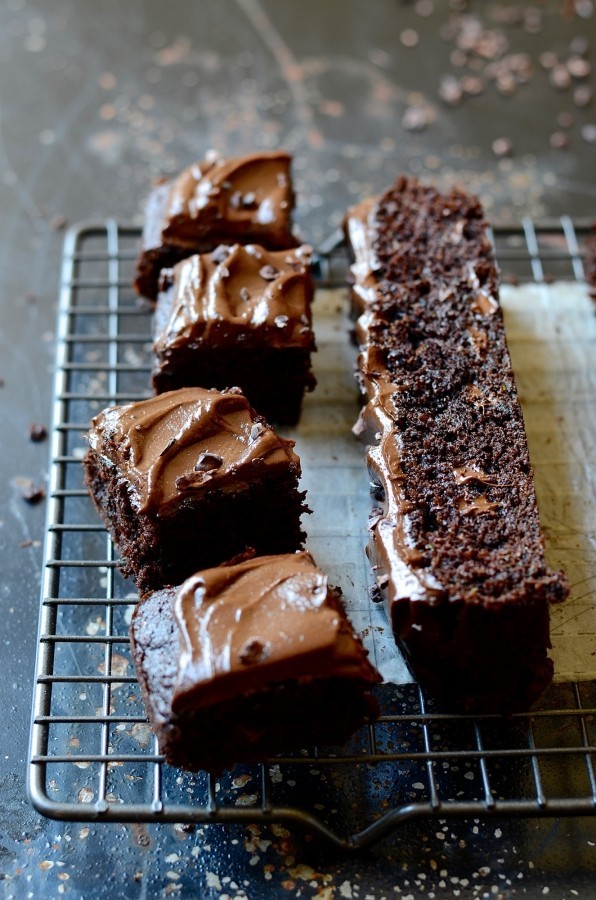 Healthy zucchini brownies with avocado frosting
Prep time:
Cook time:
Total time:
2 eggs
100ml coconut oil
1/4 cup honey plus 1/2 cup brown sugar
1 teaspoon vanilla extract
1/2 cup wholemeal spelt flour
1/4 cup almond meal
1/2 cup cocoa powder
1/2 teaspoon baking powder
pinch of salt
1 1/2 cups finely grated zucchini (excess water squeezed out)
100g (1 cup) dark chocolate, roughly chopped
Avocado frosting
1 ripe avocado
1/3 cup cocoa powder
3-4 tablespoons honey or maple syrup, depending on sweetness preferred
1 heaping tablespoon (25ml) tahini paste
3 tablespoons Greek yoghurt
1/2 teaspoon vanilla extract
cocoa nibs, to finish
Preheat the oven to 180º C. Grease and line a 20cm square baking tin with baking paper, extending the opposite ends to create paper handles.
In a large bowl, whisk together the eggs, oil, sugar and vanilla extract.
Sift together the flour, almond meal, cocoa, baking powder and salt.
Add the dry ingredients to the egg mixture and beat until well incorporated.
Fold through the zucchini and chocolate pieces.
Transfer the batter to the prepared tin and smooth over with the back of a spoon.
Bake for 25-30 minutes. When testing with a skewer, the centre should still be fudgy and gooey.
Cool on a wire rack before carefully lifting from the tin.
To make the frosting, place all the ingredient, except the cocoa nibs into a blender and blitz until completely smooth and silky.
Spread the avocado frosting over the cooled brownie slab and scatter with cocoa nibs.
Slice into squares and serve at room temperature.
For moer crafty ways to hide vegetables : Cheesy vegetable waffles