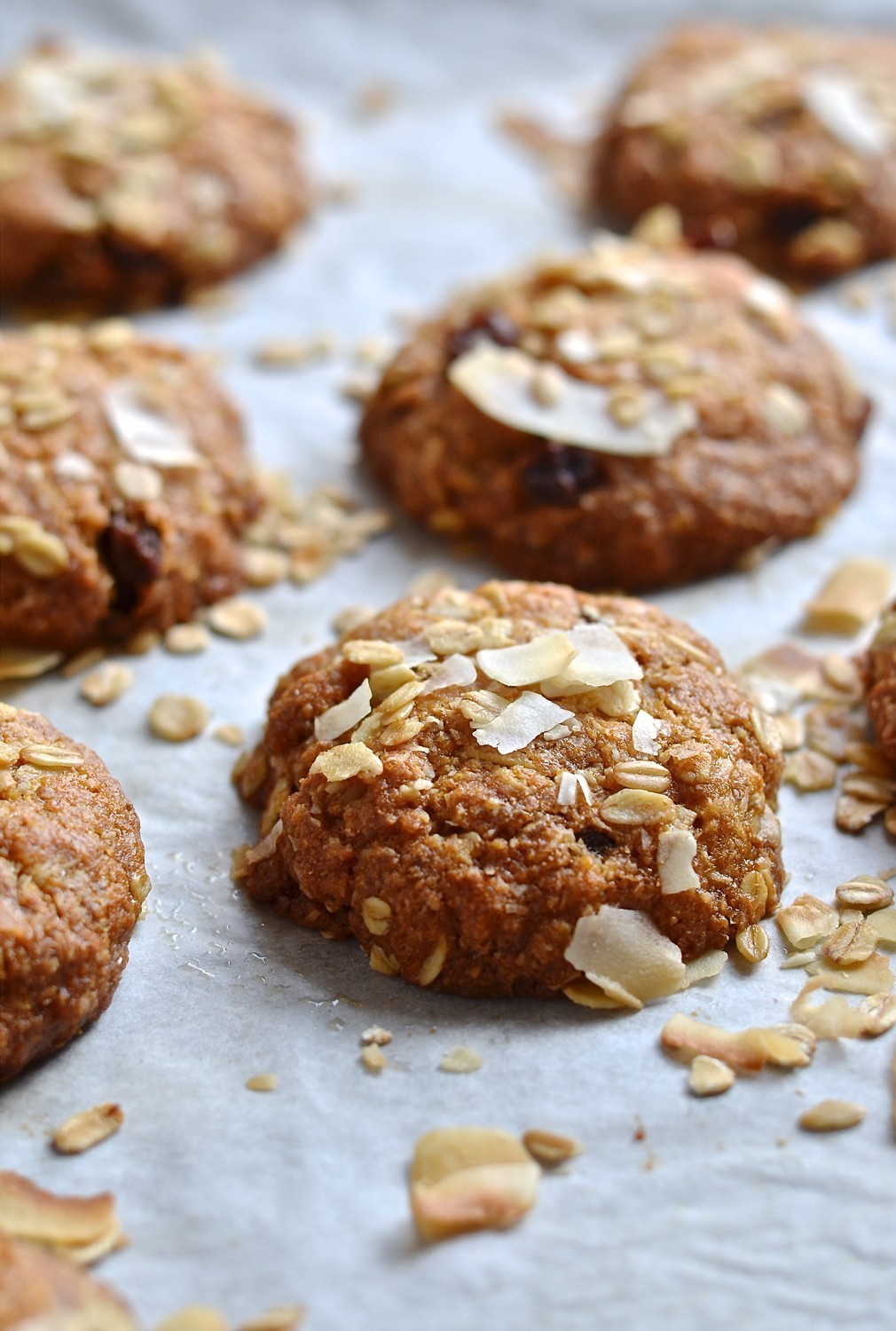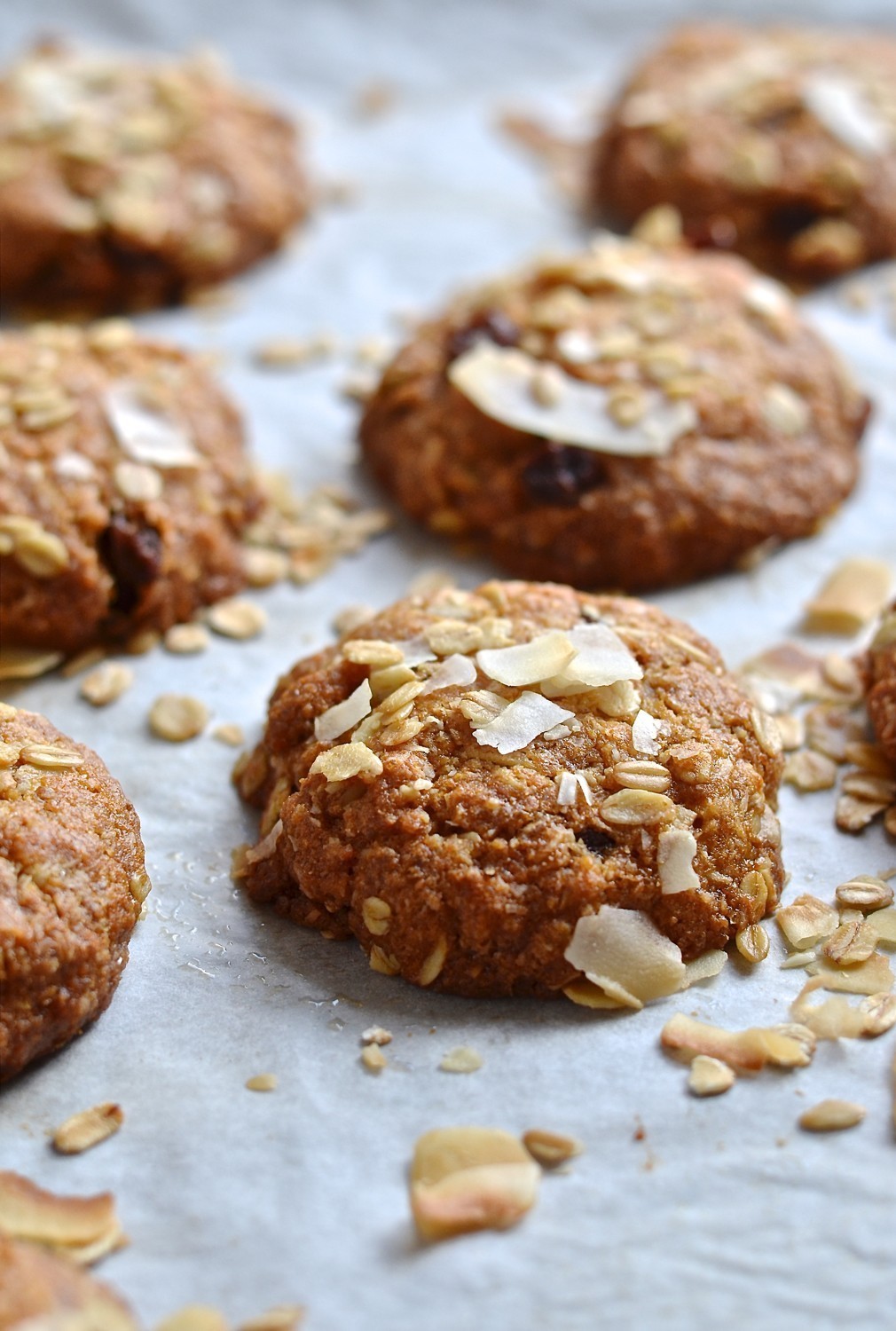 With the launch of Ottolenghi's latest baking book, Sweet, I'm tempted to quit work and take an adult gap year. To bake. The book is pure joy. You can expect at least one wild card ingredient in most recipes that elevate the ordinary to exceptional. These Anzac biscuits are no exception. With all the usual suspects, plus raisins, honey and bran flakes. The texture is slightly more toothsome and crisp, more a biscuit than a cookie.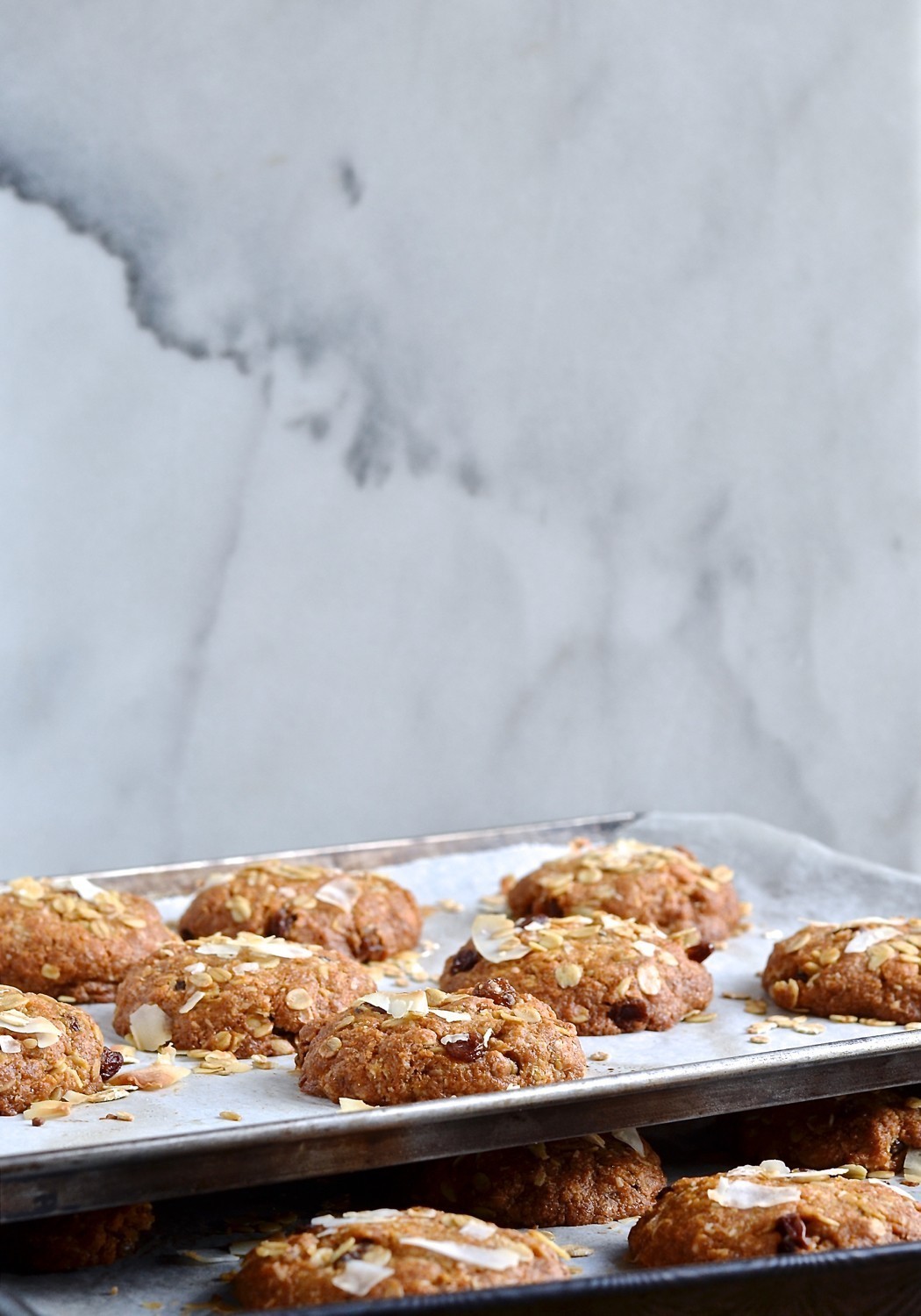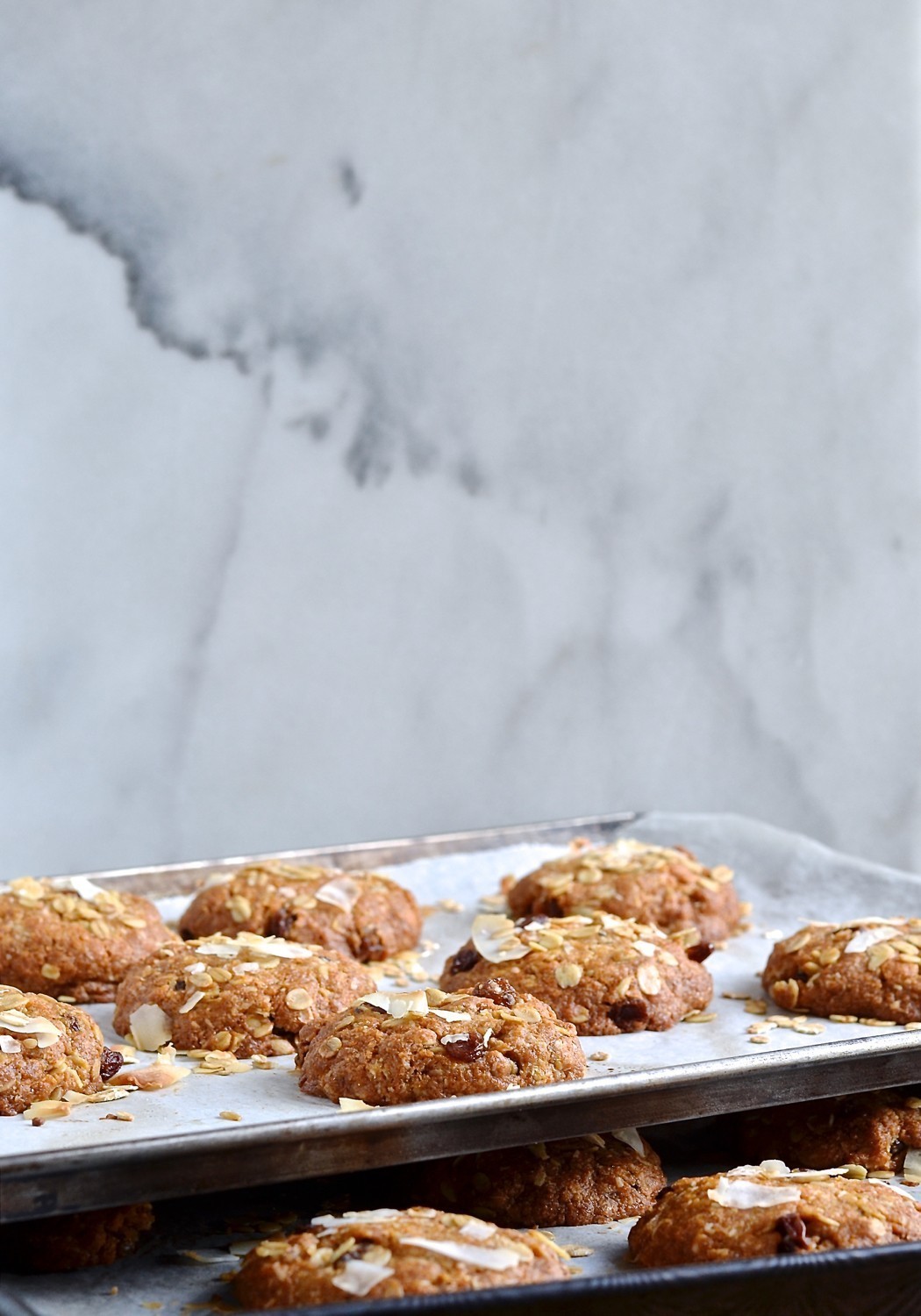 With each turn of page, the choice of what to bake becomes increasingly difficult. The criteria for choice might lie with what's familiar, ingredients in your pantry or the challenge of something new. Honestly, there's not one recipe in this book that I'd turn my nose up at. For my first recipe I settled on the Anzac biscuits. They're awfully good. On their own, dipped in milk or with a cup of tea. I'd give them a go.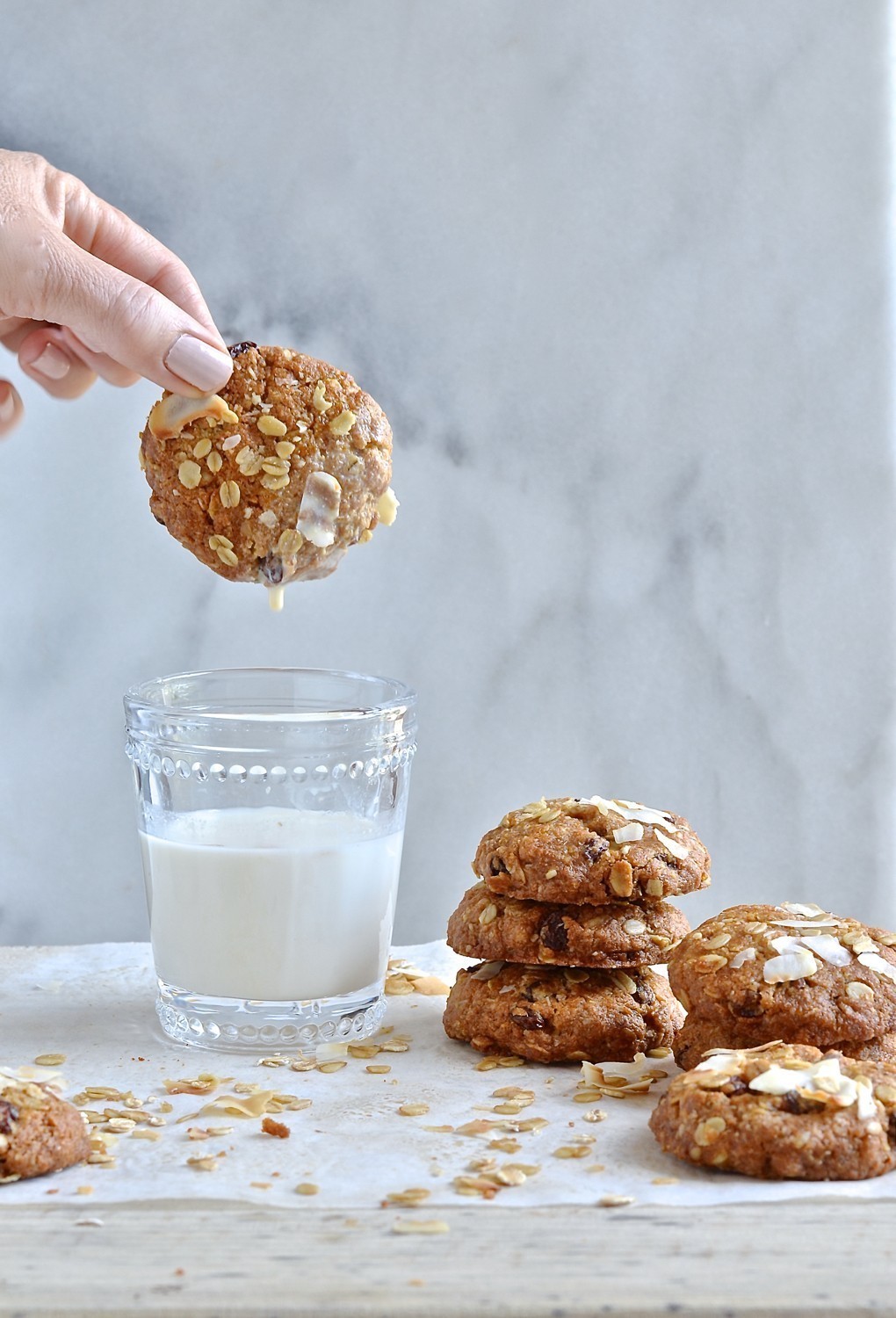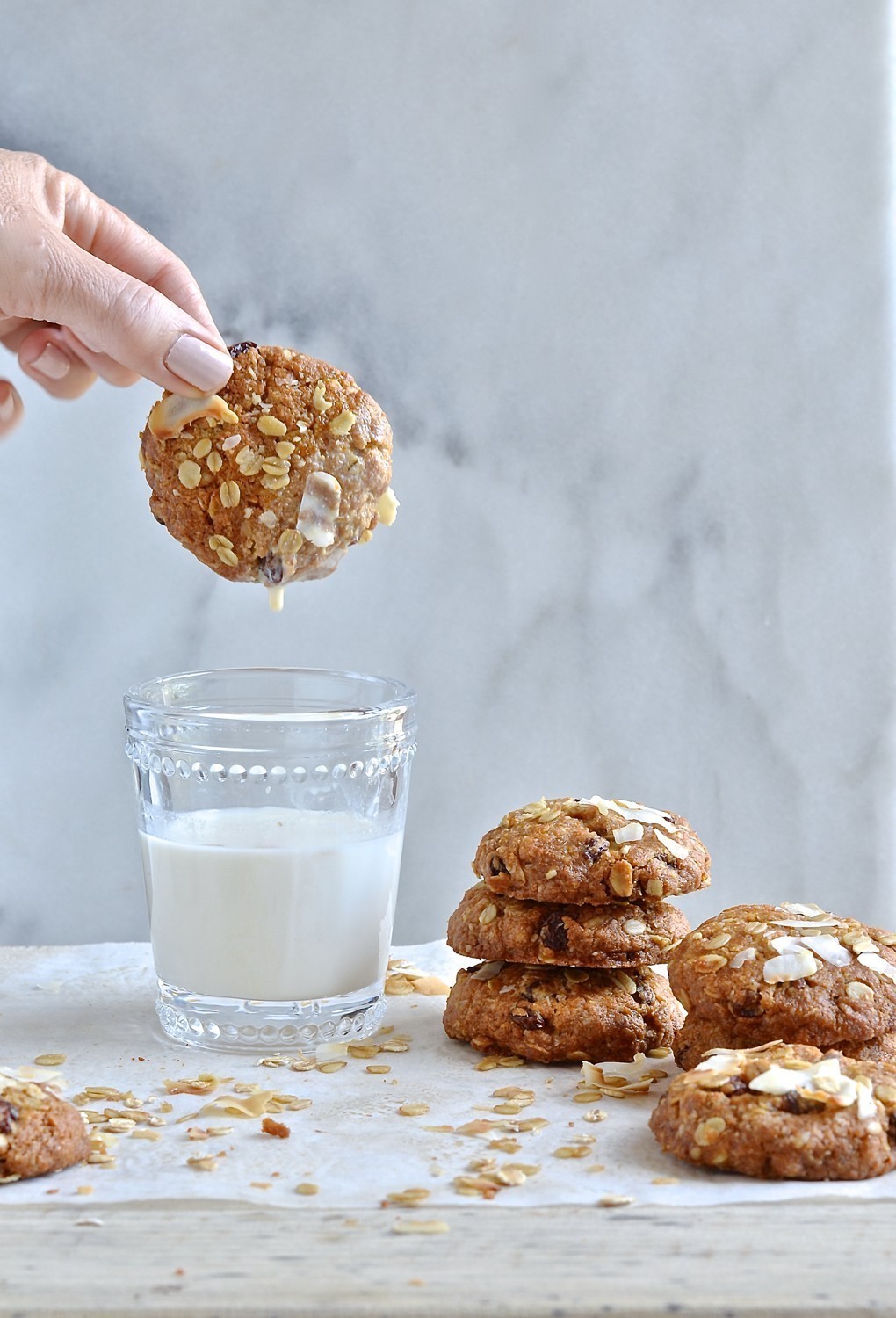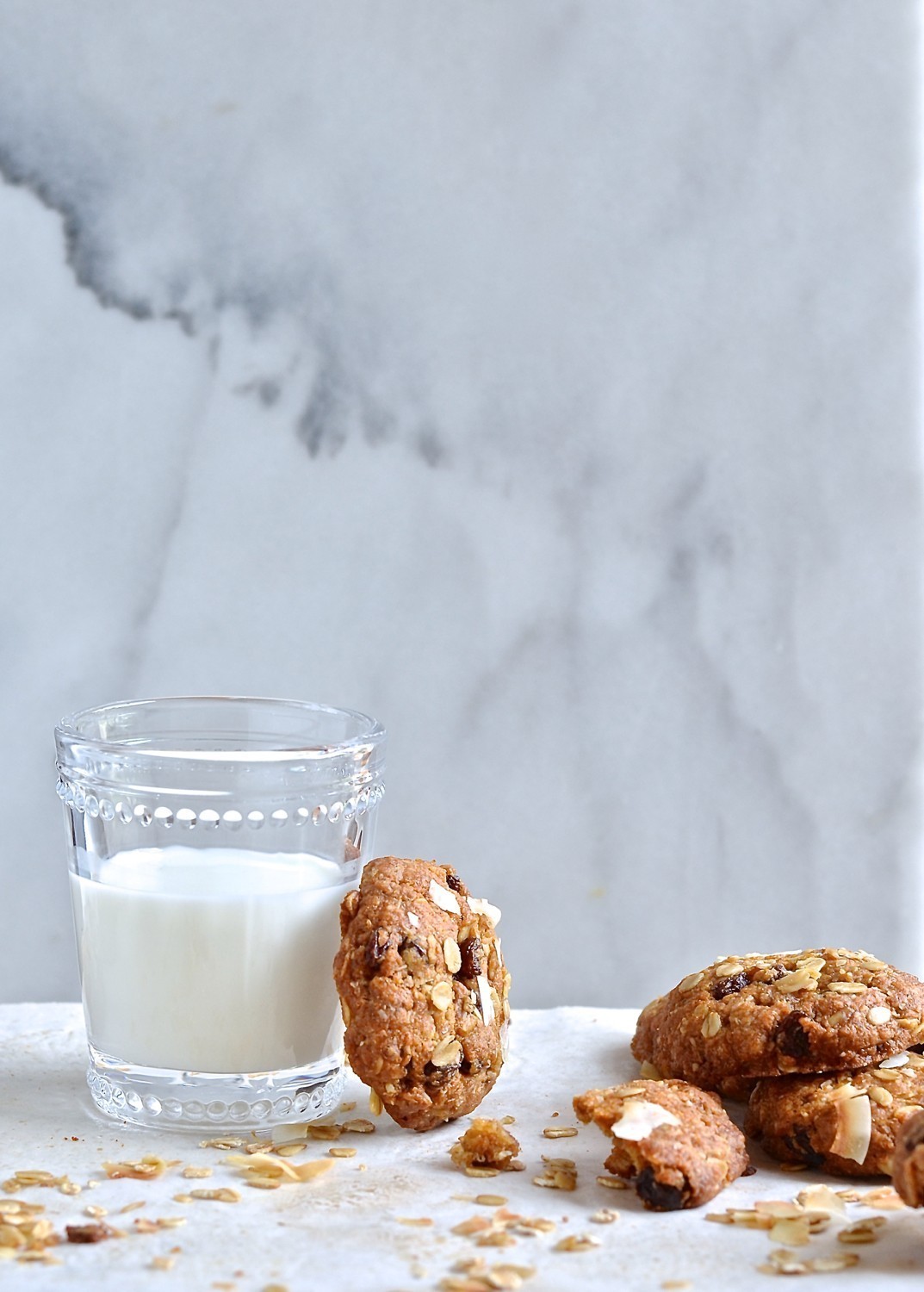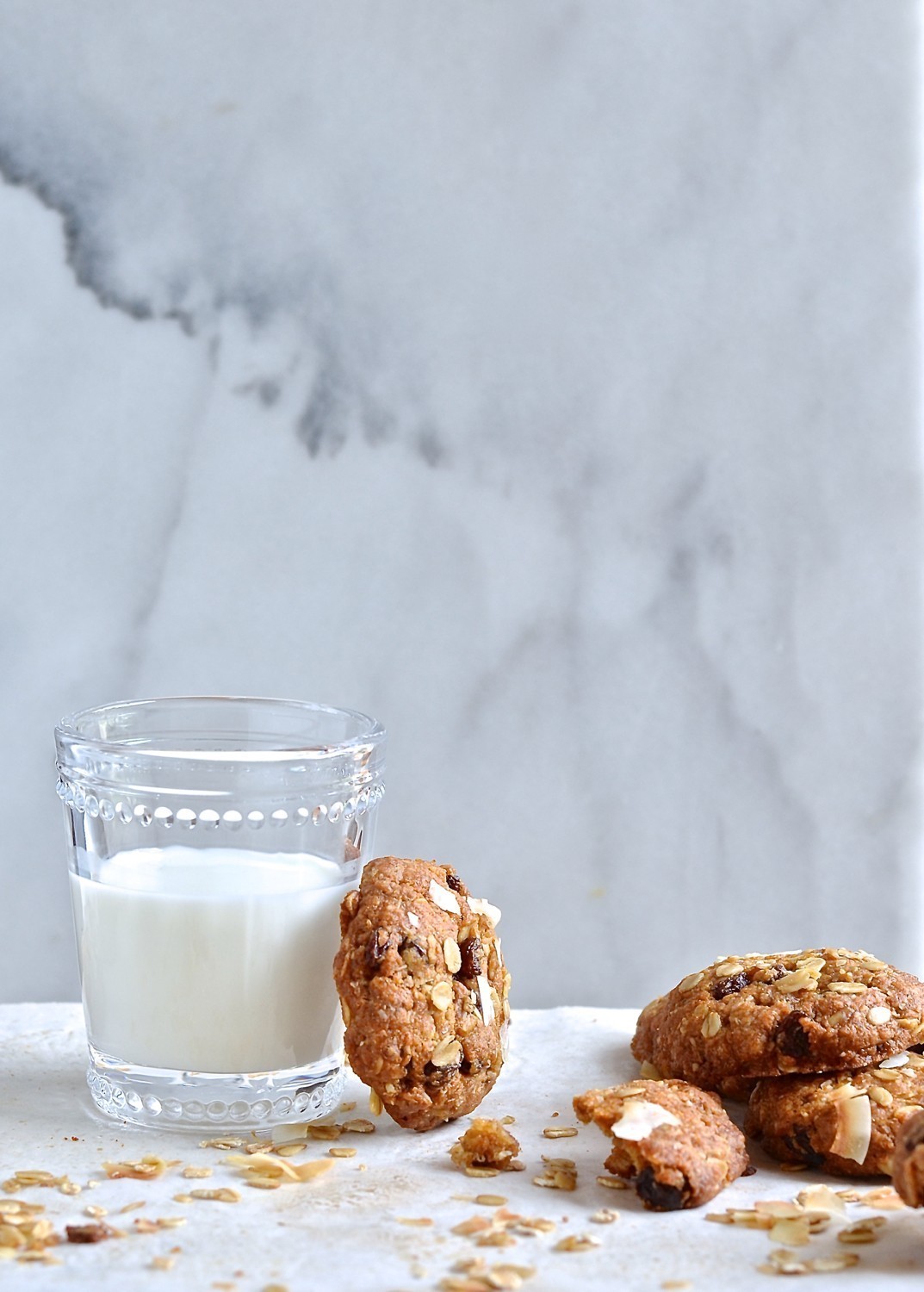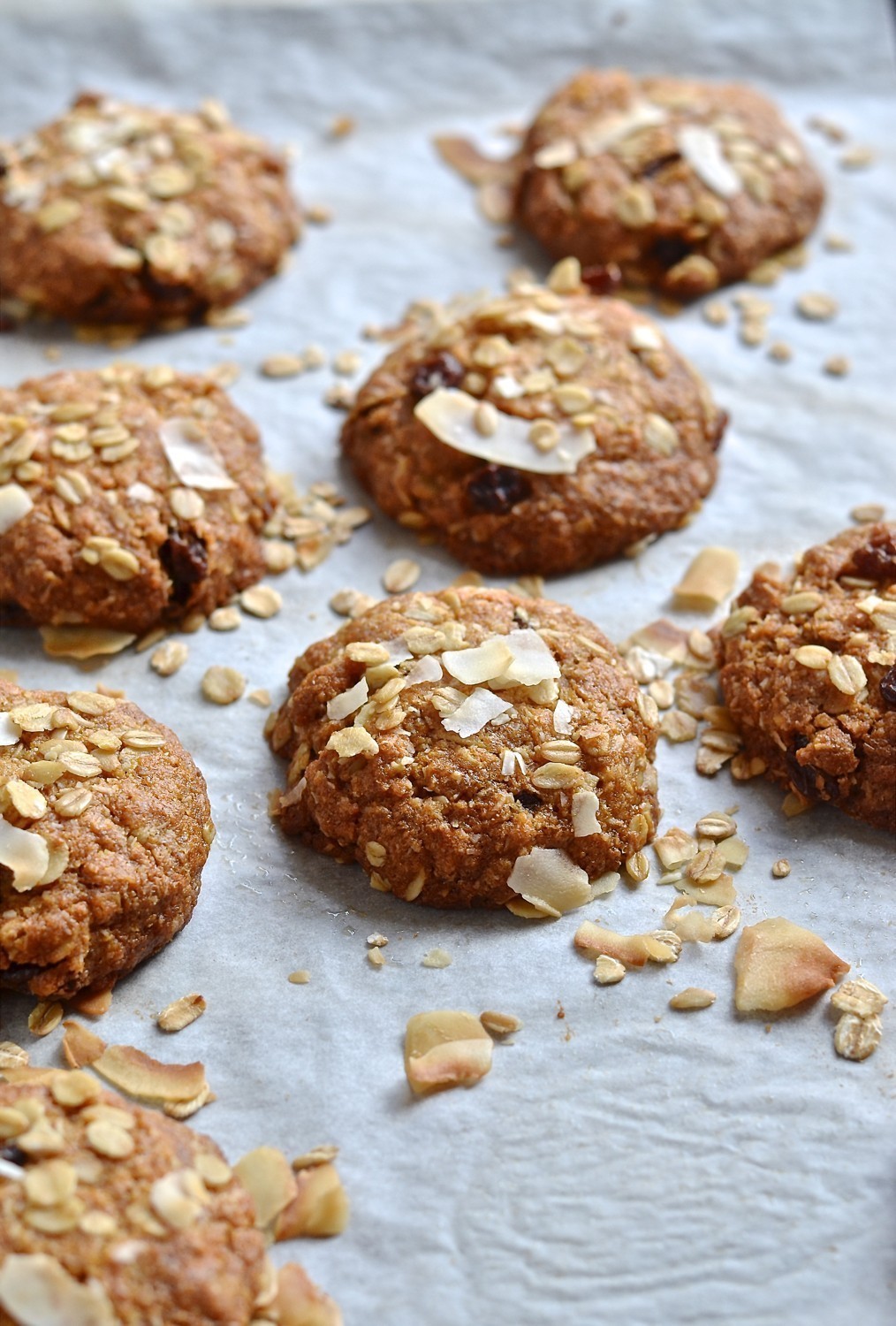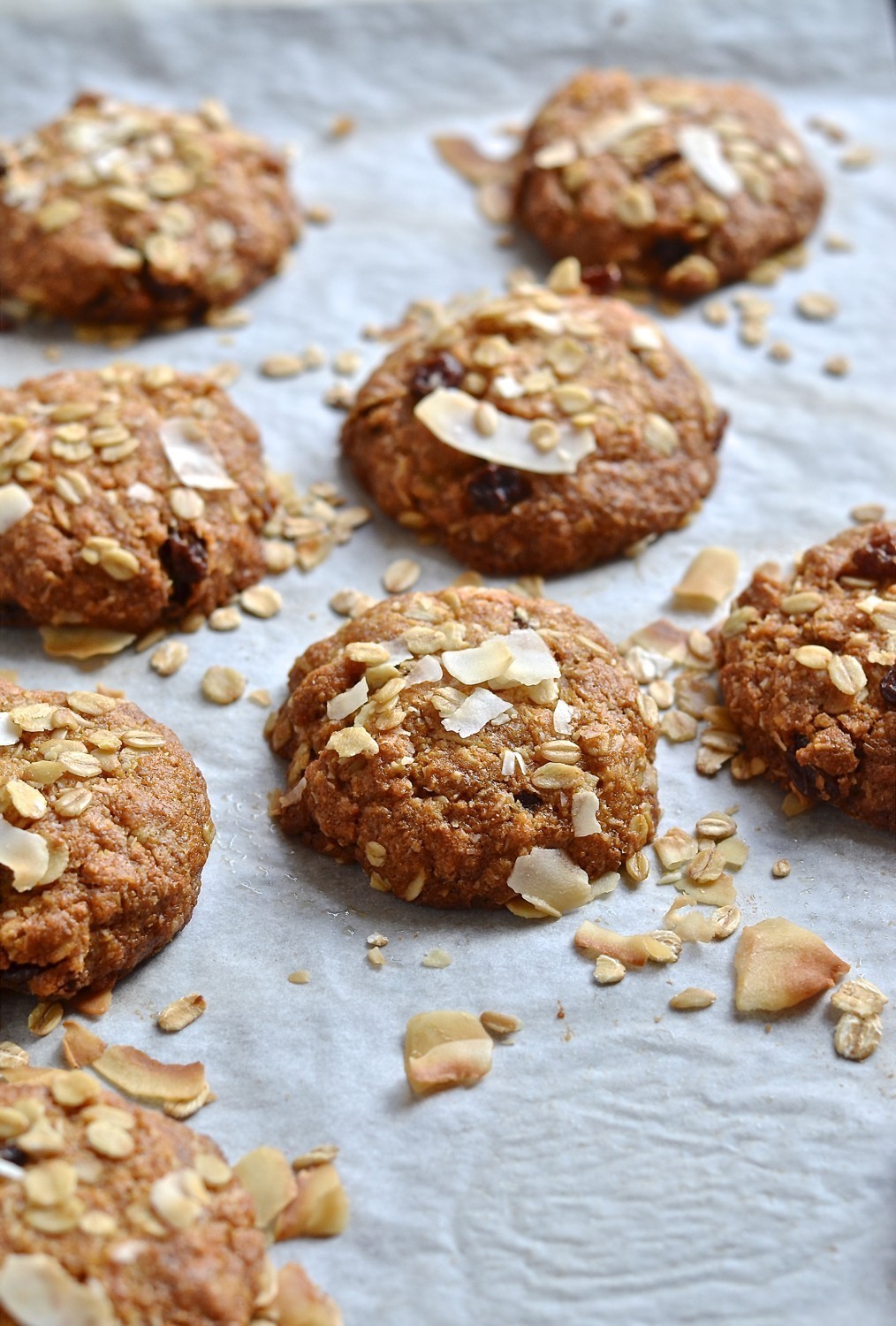 Anzac biscuits by Ottolenghi and Helen
Makes 20
100g rolled oats
50g bran flakes, crushed
90g desiccated coconut
185g plain or cake flour
pinch of salt
100g castor sugar
40g light brown sugar
100g raisins
160g butter
60g honey
45ml water
1 teaspoon bicarbonate of soda
Coconut flakes and whole rolled oats, for finishing
Preheat the oven to 170º C.
Line a 2 baking trays with parchment paper.
In a large bowl, combine the rolled oats, bran flakes, coconut, flour, sugars and raisins.
Heat the butter, honey and water in a small saucepan.
Once the butter starts bubbling, add the bicarbonate of soda and stir briskly.
Pour the honey butter over the dry ingredients and mix to combine.
Press large tablespoon amounts of cookie dough into rounds and place on the baking sheet.
Scatter the tops with coconut flakes and rolled oats.
Bake for about 20 minutes until golden. Cool for several minutes on the tray before transferring to a wire rack to cool completely.
Here are several of my favourite biscuit and cookie recipes to fill the holiday cookie jar.
The best healthy seeded oat crunchies
Brown butter chocolate chip cookies
Nieman Marcus Peanut butter cookies