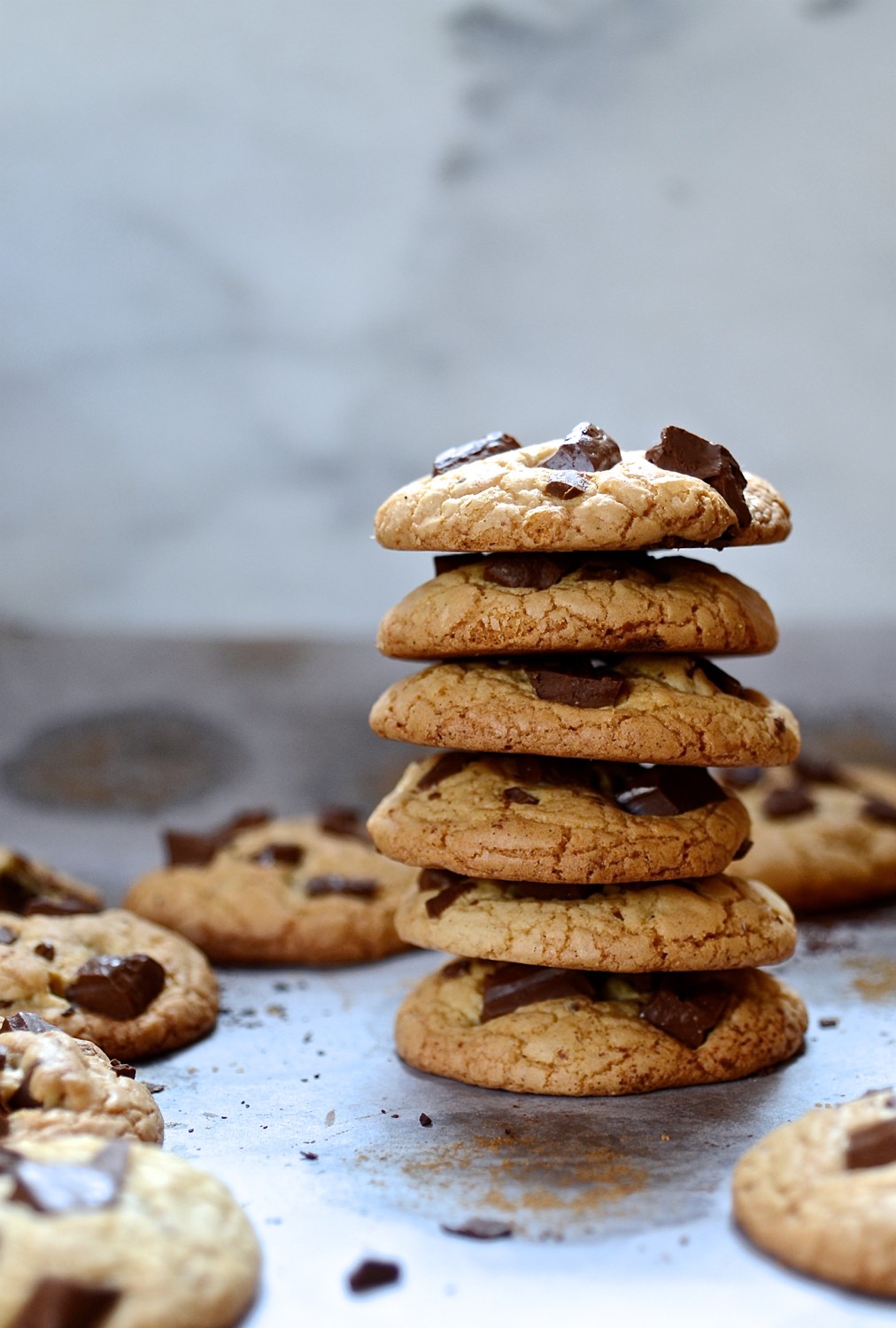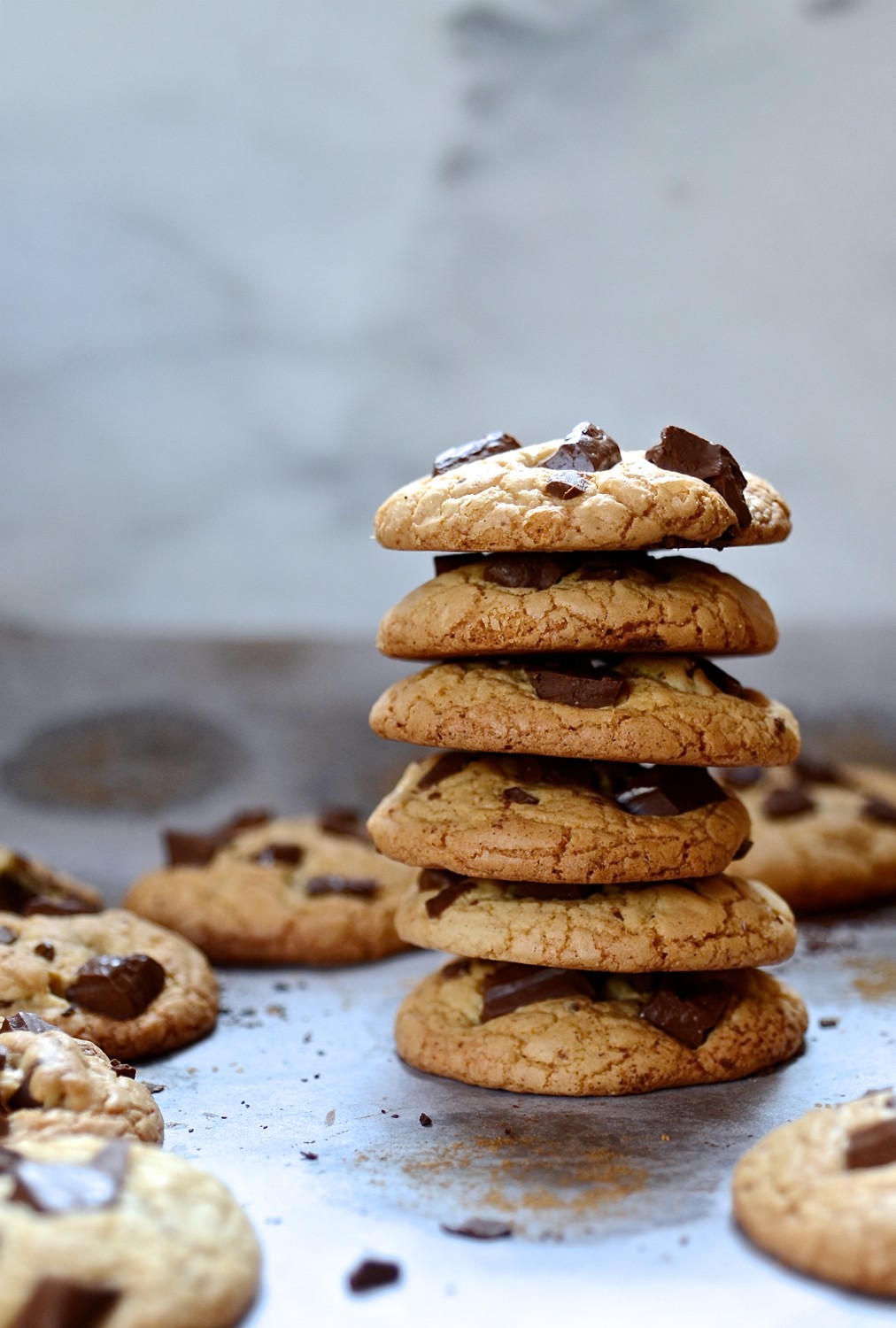 Sometimes all you need is a cookie. Kids understand this concept better than anyone and they know about cookies. Despite the vast collection of cookbooks crammed onto my bookshelves, there's only handful of favourite biscuit and cookie recipes that revisit with habitual confidence. These brown butter chocolate chip cookies is one of them. They're easy and straightforward yet perfect in their simplicity. Browning the butter is the trump card that makes them nuttier with a golden crumb.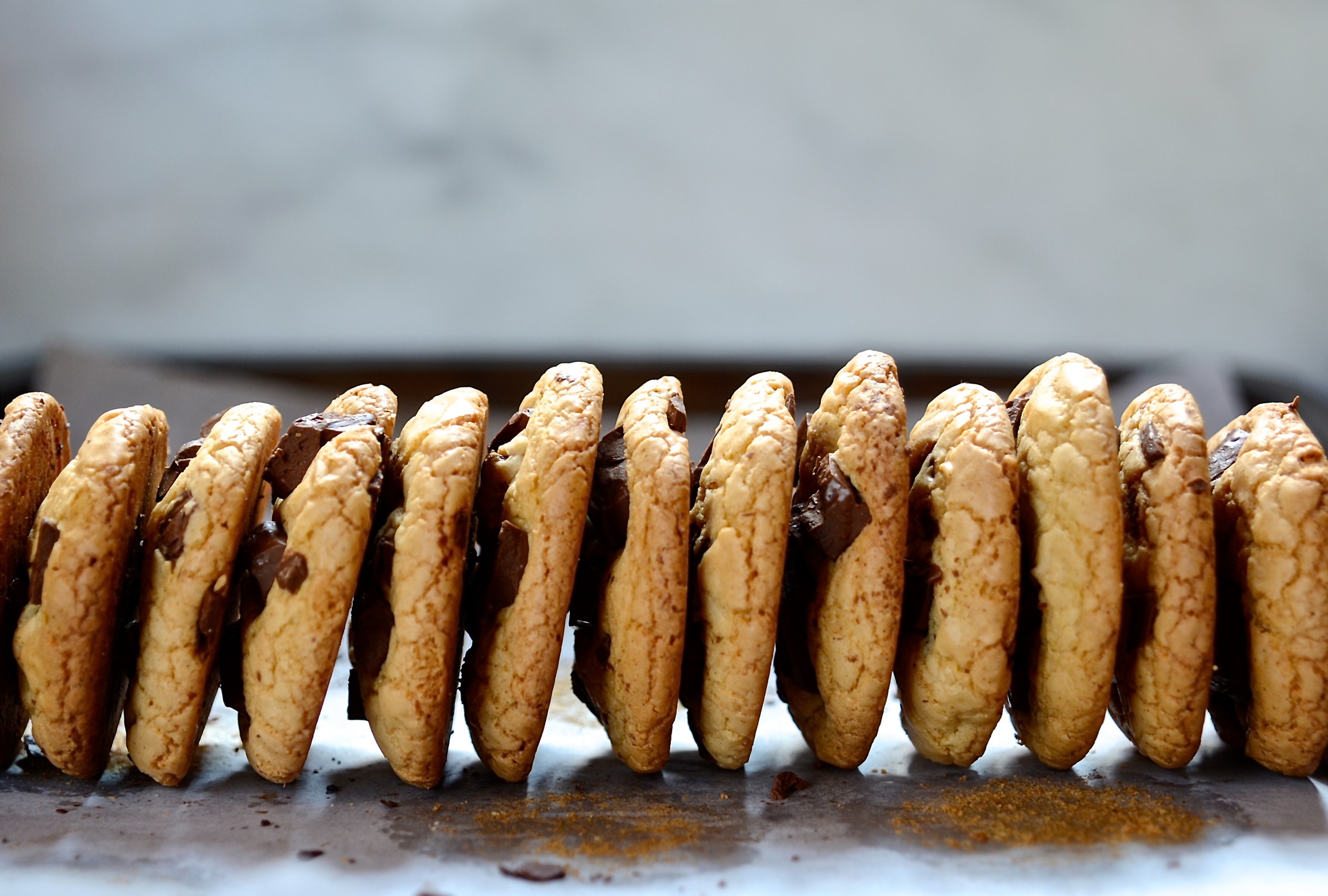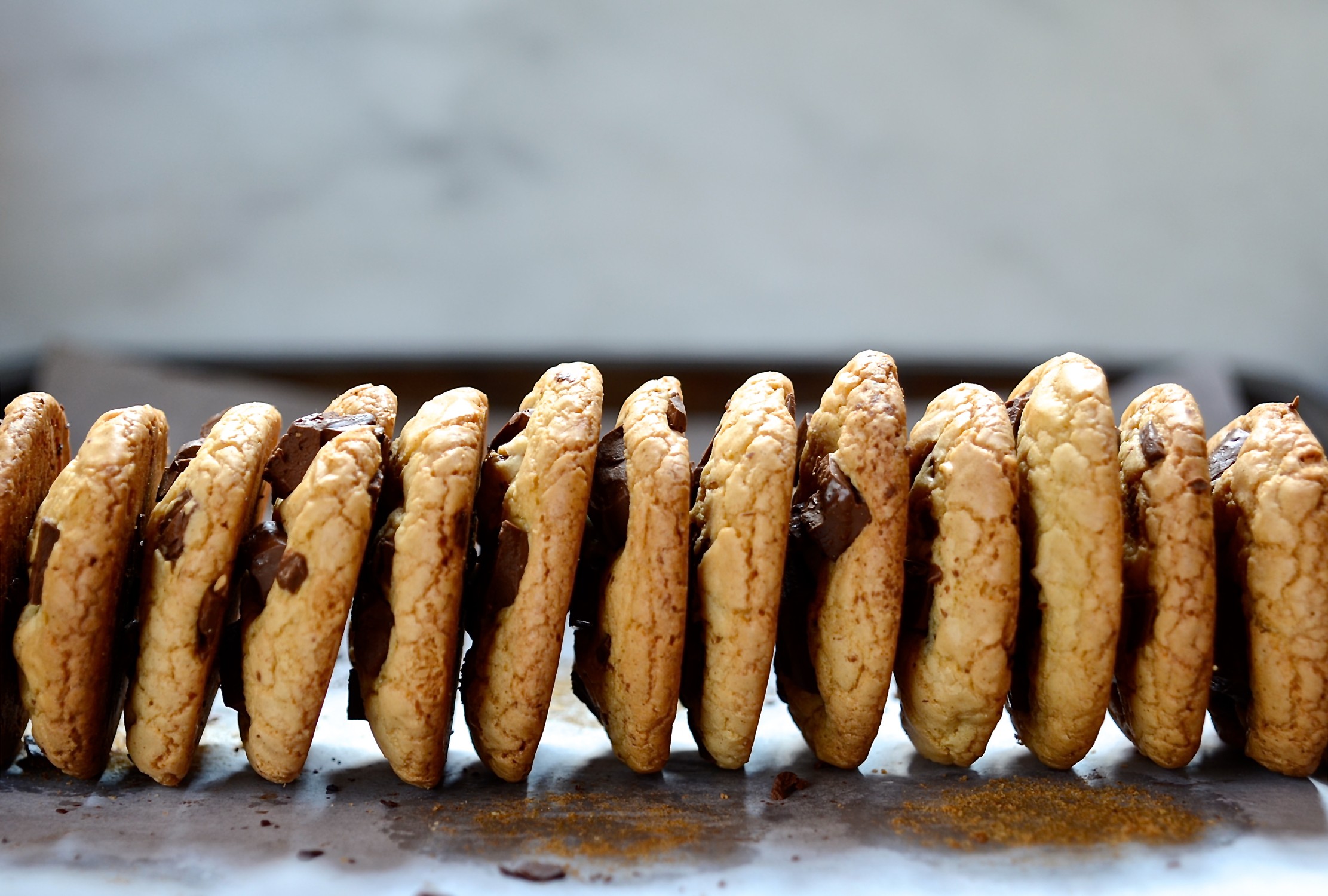 When I want something intensely chocolatey though, I head straight for these salted chocolate crinkle cookies. Last week I happened to spot Teresa's chocolate filled cookies on her site, Cupcakes and Couscous. Chocolate inside and out! What's not to love?
There are cookies to pick and choose from on her blog that'll keep your biscuit tins chockfull of teatime treats. They're next on my list to make. Before I go, I also wanted to share this cookie-link-love with you. I recently stumbled upon Louise's site, author and photographer of  Cygnet kitchen. Here she shared her recipe for pecan maple cookies. It's genius. I've made them twice already! They're buttery and nutty with maple syrup and a caramel-sugar crunch. They have joined the ranks of bankable cookie recipes. I think you'll love them too.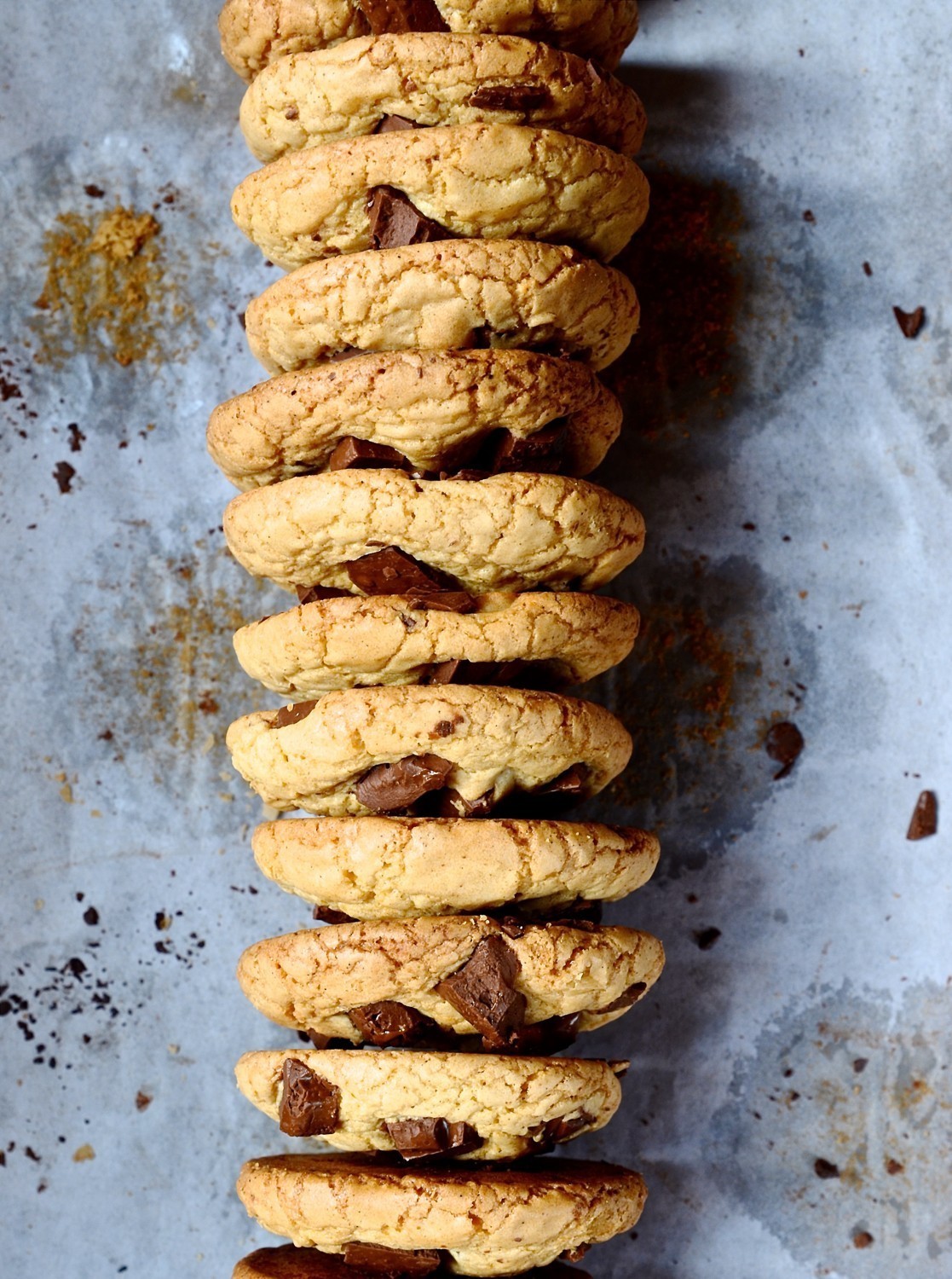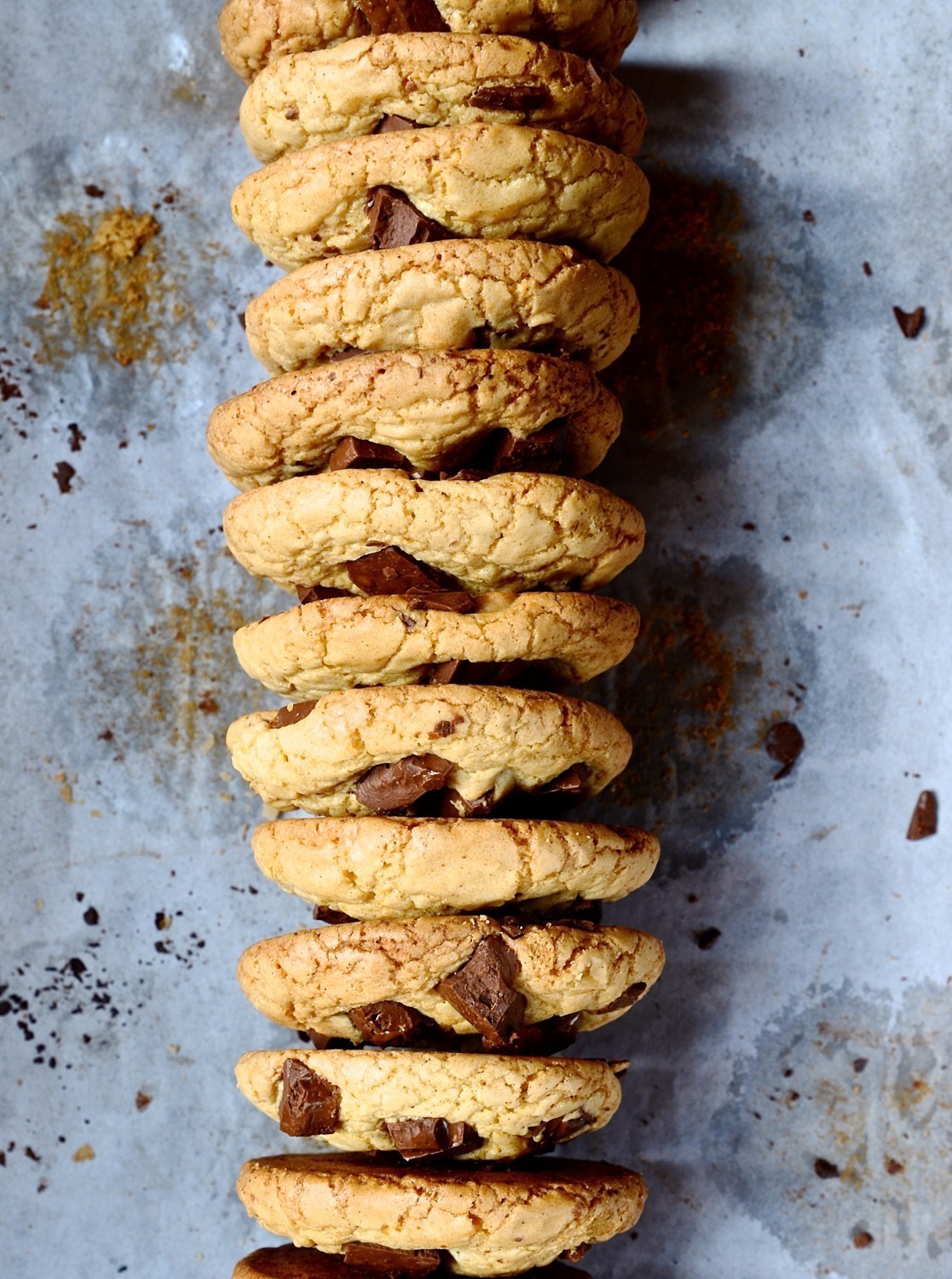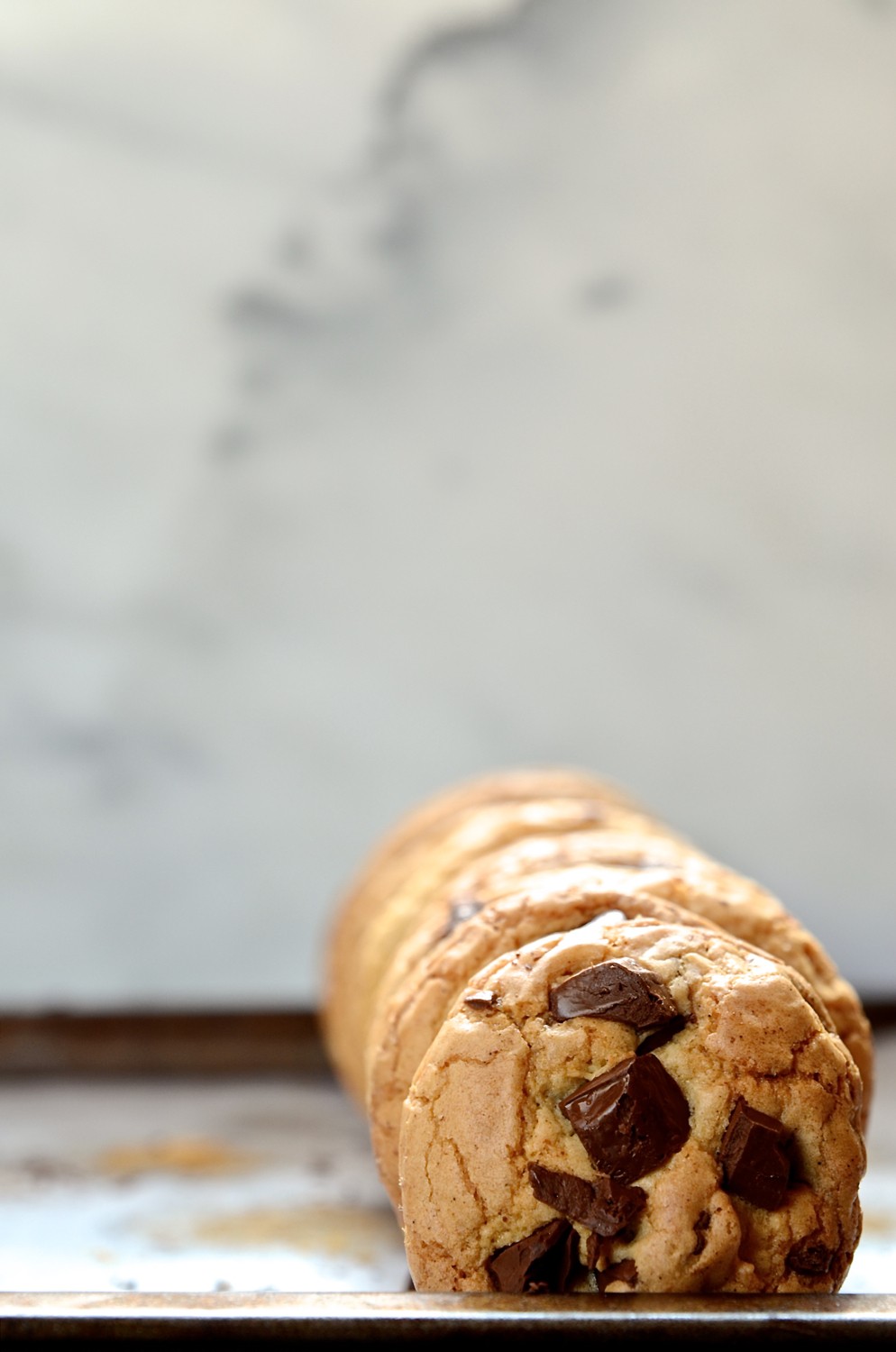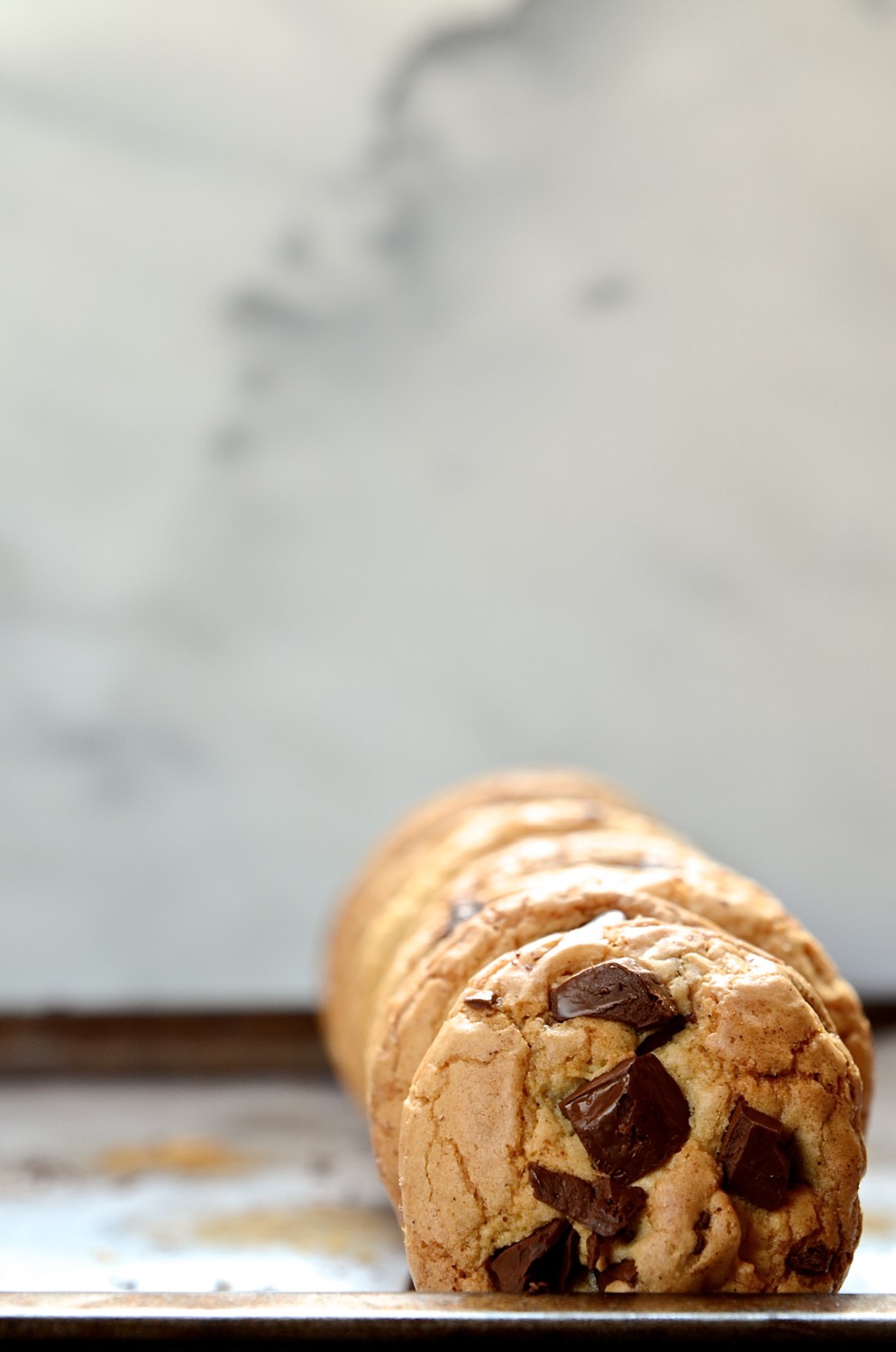 Brown butter chocolate chip cookies
Makes 18
100g butter
50g castor sugar
70g muscovado sugar
1 teaspoon vanilla
1 egg
170g all purpose flour
1/2 teaspoon baking powder
pinch of salt
160g dark chocolate, roughly chopped
Preheat the oven to 180ºC.
Place the butter in a small saucepan and heat until it starts to splutter. Simmer over a low heat for several minutes until the solids separate from the liquid. It will start to smell nutty and take on a golden colour. Set aside to cool completely.
Whisk the cooled butter, castor sugar, muscovado sugar and vanilla together until well combined.
Add the egg and beat once more.
Sift in the flour, baking powder and salt.
Mix in 1/2 the chocolate chunks. Roll into balls and place on a greased baking sheet.
Press the remaining chocolate chunks firmly into the cookie dough,
Bake for 12-15 minutes for a softer centred cookie or 18-20 minutes if you prefer a more biscuit-like crispy crunch.
Cool a wire rack before storing in an airtight container.