Salted dark chocolate crinkle cookies
23 April 2015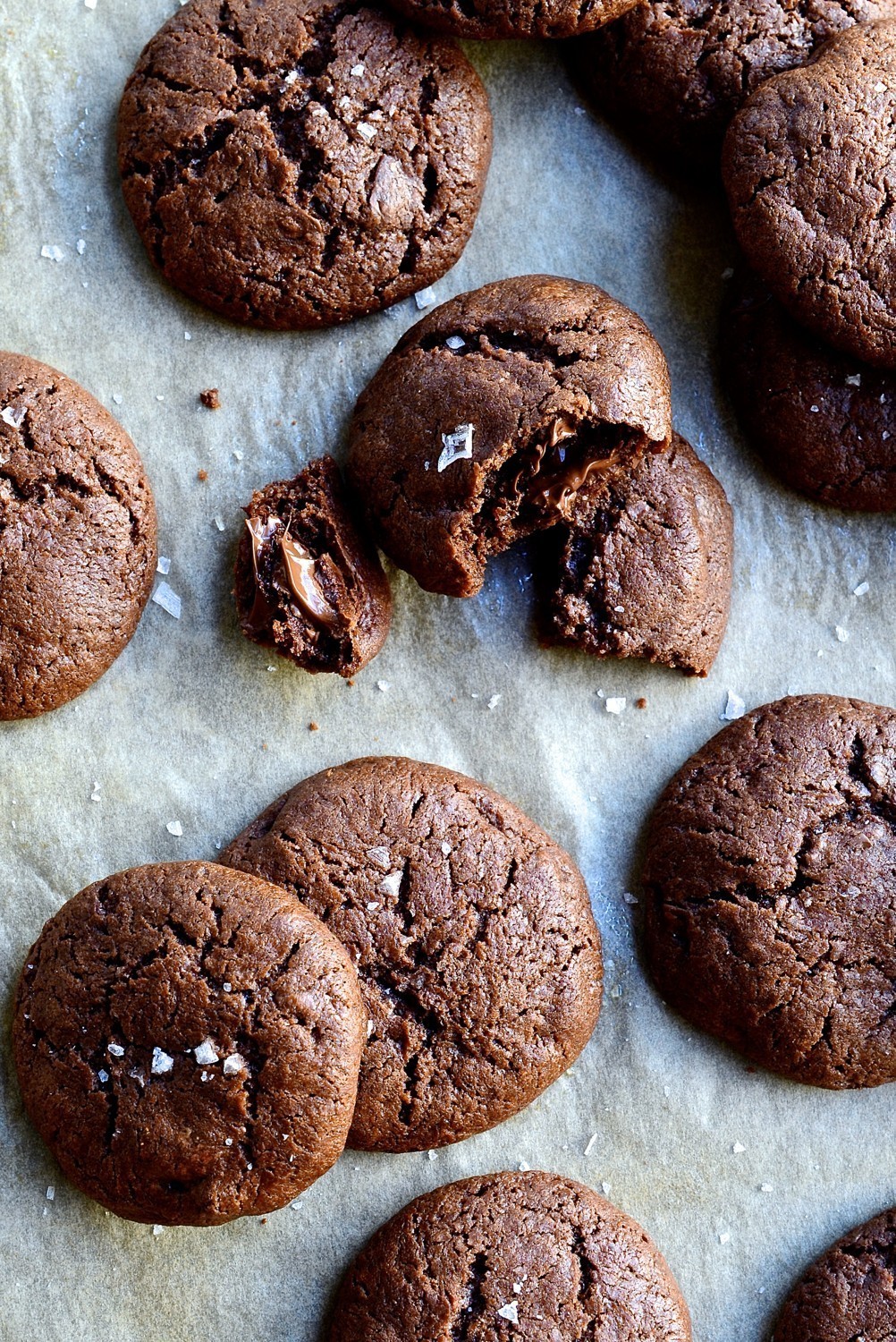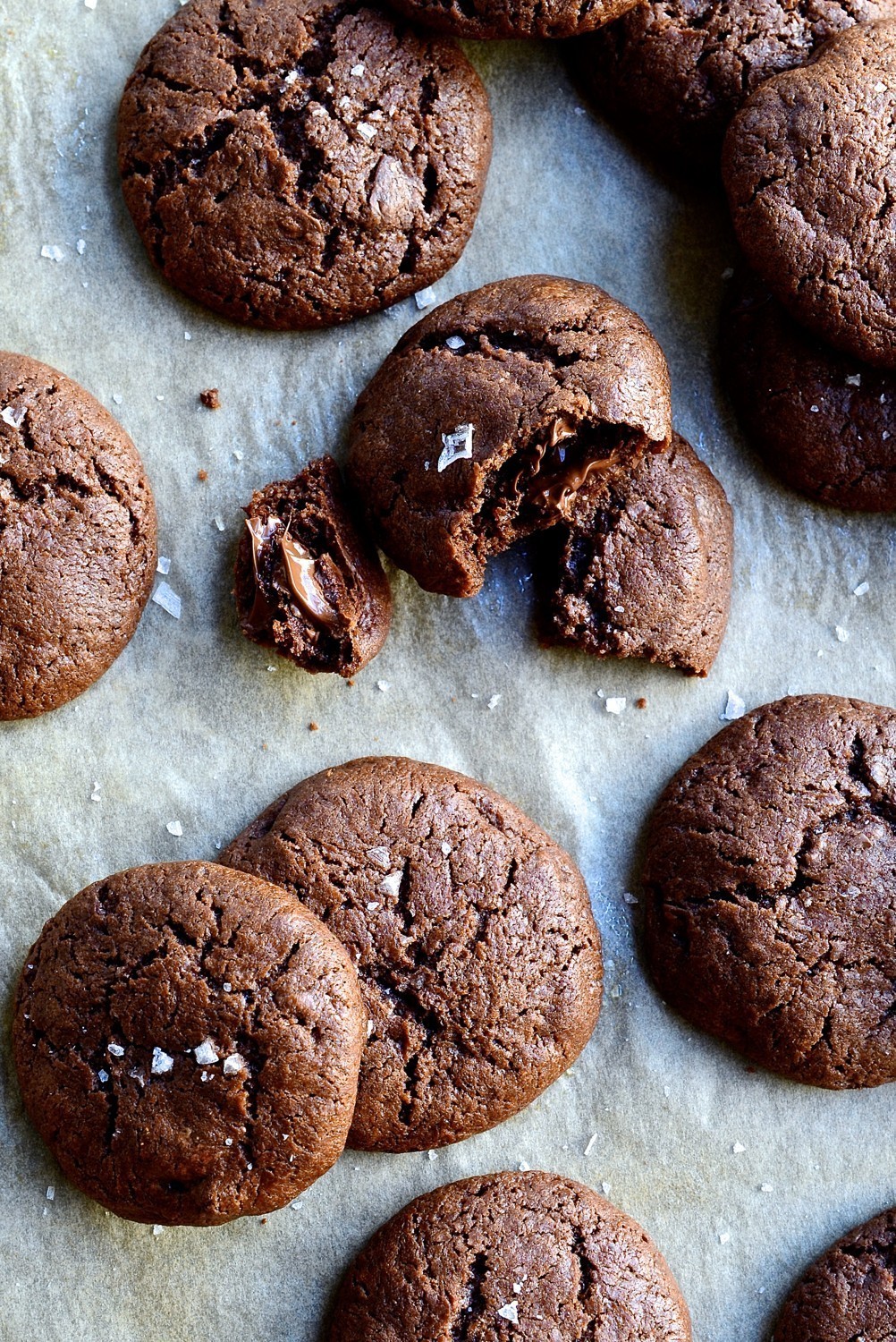 I visited New York for the first time in 2013 and fell deeply in love. There's an energy that's addictive, drawing you in and making you want to be a real New Yorker. Bakeries and coffee shops are crammed side by side on every block, from the posh Upper East Side to trendy Soho. It's here that I finally discovered the difference between a cookie and a biscuit. These salted dark chocolate crinkle cookies remind me of our daily stops at casual coffee shops where sampling bakery favourites became a habitual pleasure.
This is the long and short of it. There's no difference between basic ingredients of a cookie or biscuit except the baking time. Sugar and butter ratios can differ to allow for chewiness and spread. A cookie is baked 5-7 minutes less than a biscuit, which results in a crisp outer crust and a soft chewy centre. A biscuit is crisp and crunchy throughout, making it dunkable, an unthinkable thought for some.
However you choose to bake these salted dark chocolate cookies, they are as the name suggests – Lightly salted with a crisp exterior and soft cookie centres.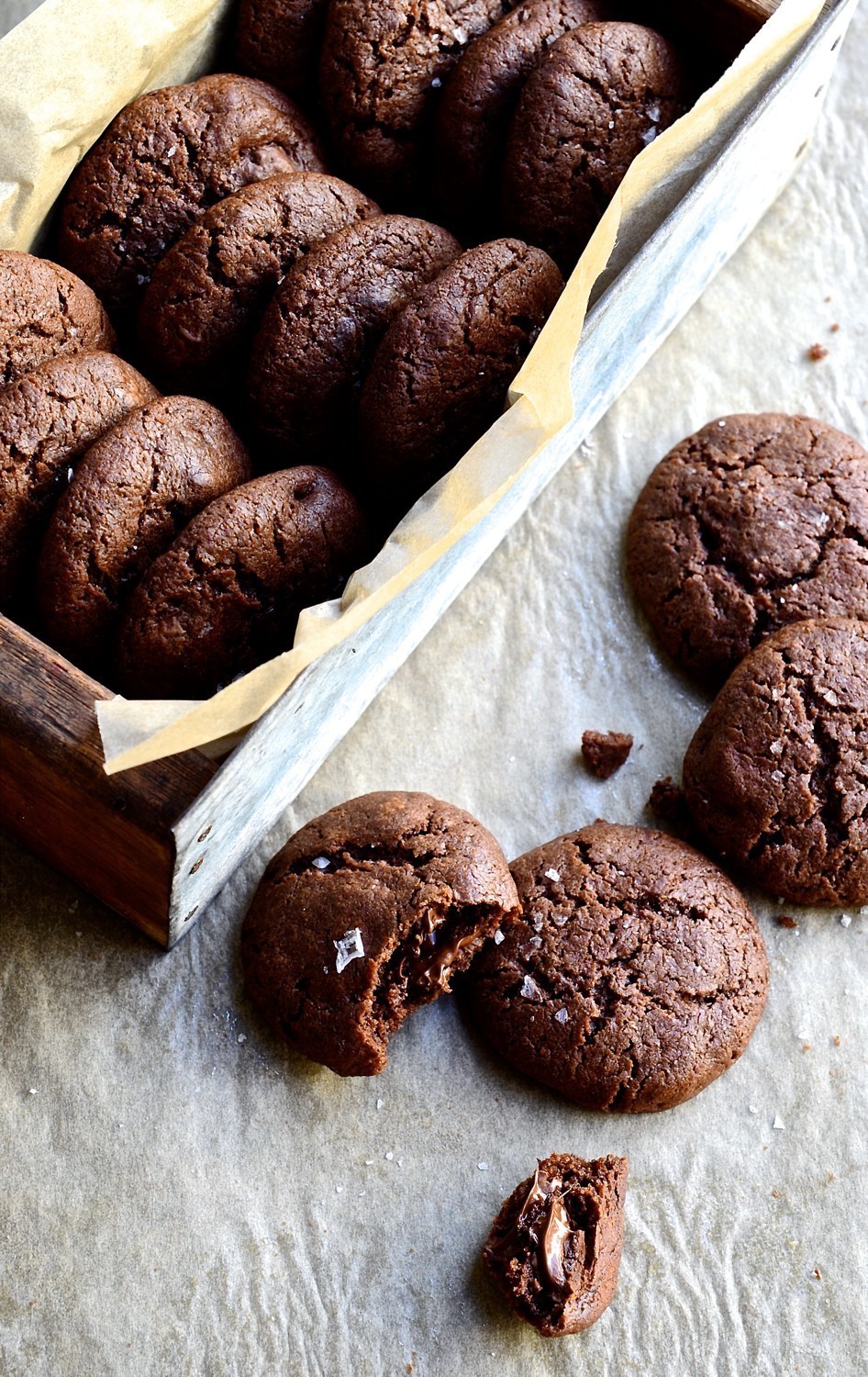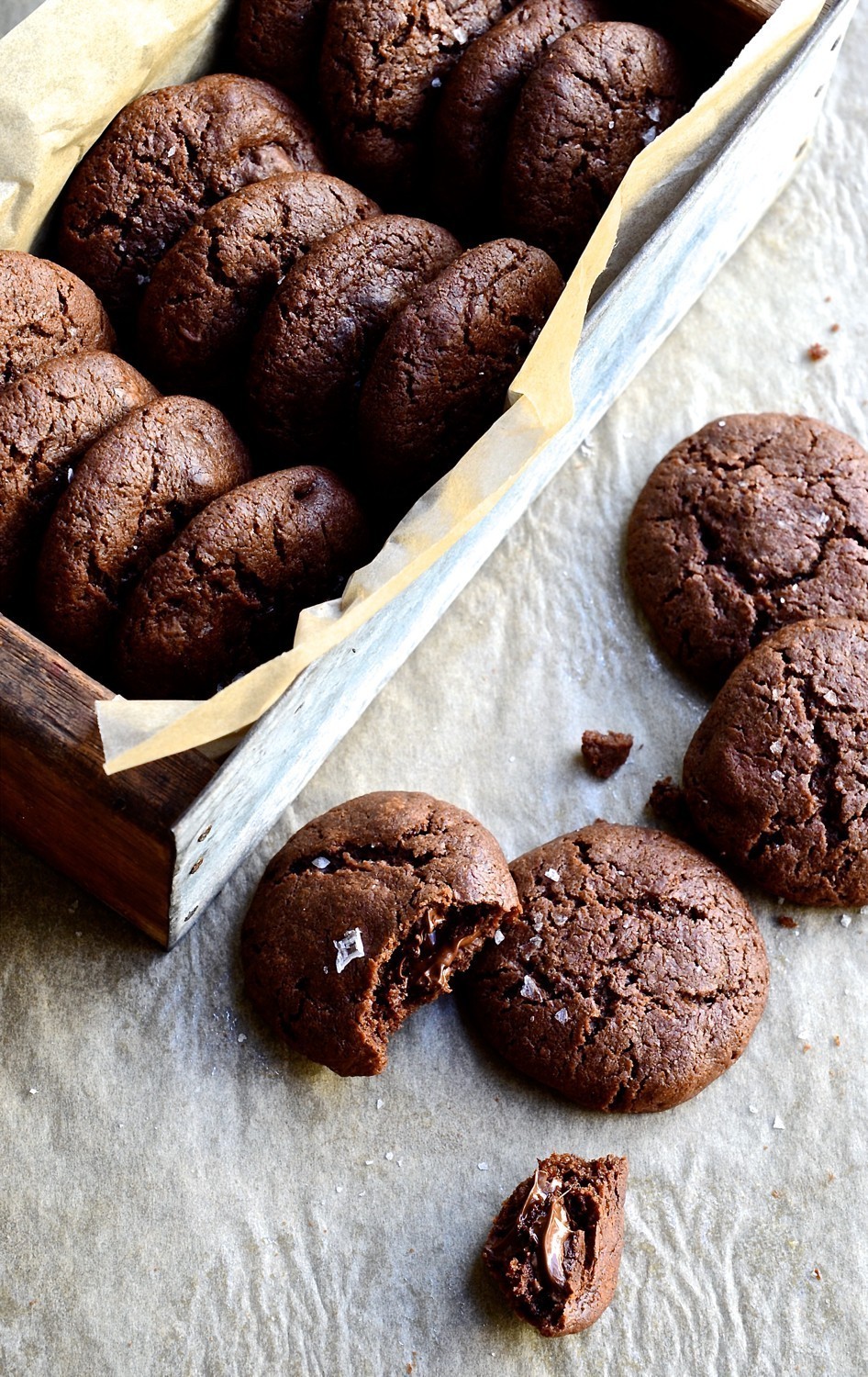 Salted dark chocolate crinkle cookies
125g butter, softened
80g muscovado sugar
60g castor sugar
1 egg
1 teaspoon vanilla extract
150g self raising flour
20g cocoa powder
pinch of salt
150g dark chocolate, roughly chopped
sea salt for finishing
Preheat the oven to 180º C. Line a large baking sheet with parchment paper. In a mixing bowl, beat the butter, muscovado and castor sugar until well creamed. Add the egg and vanilla extract and whisk until combined.
Sift the flour, cocoa and salt into the butter mixture and mix until combined. Add the chopped chocolate and fold through by hand. Roll into 20 evenly sized balls and place on the tray, with enough space for spreading. Press down slightly with the back of a measuring cup, scatter over some sea salt flakes and bake for 12-15 minutes for cookies.
Rest on the baking tray for several minutes before transferring to a wire rack to cool completely. Store in an airtight container.
More cookie recipes to try:
Nieman Marcus Peanut butter cookies