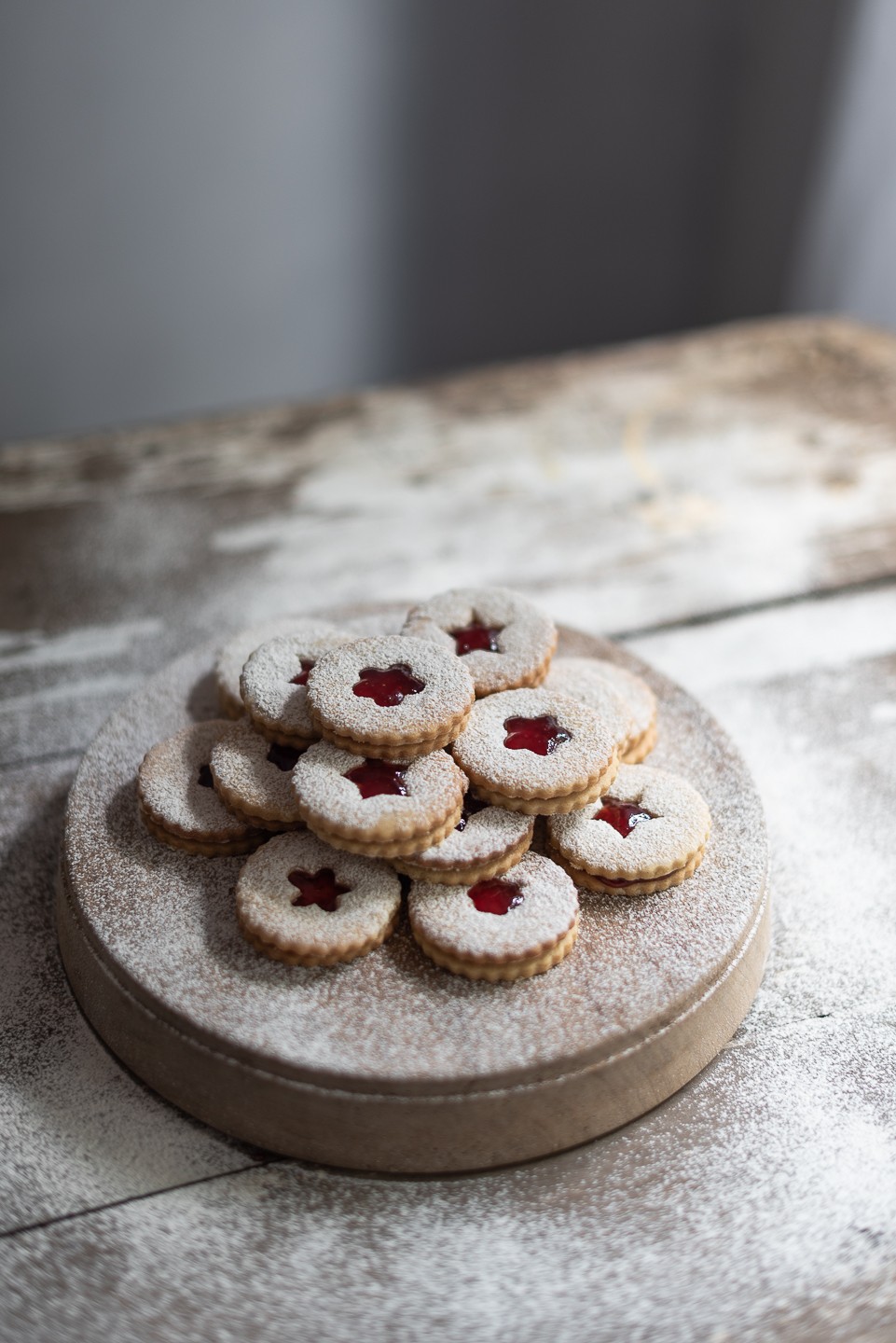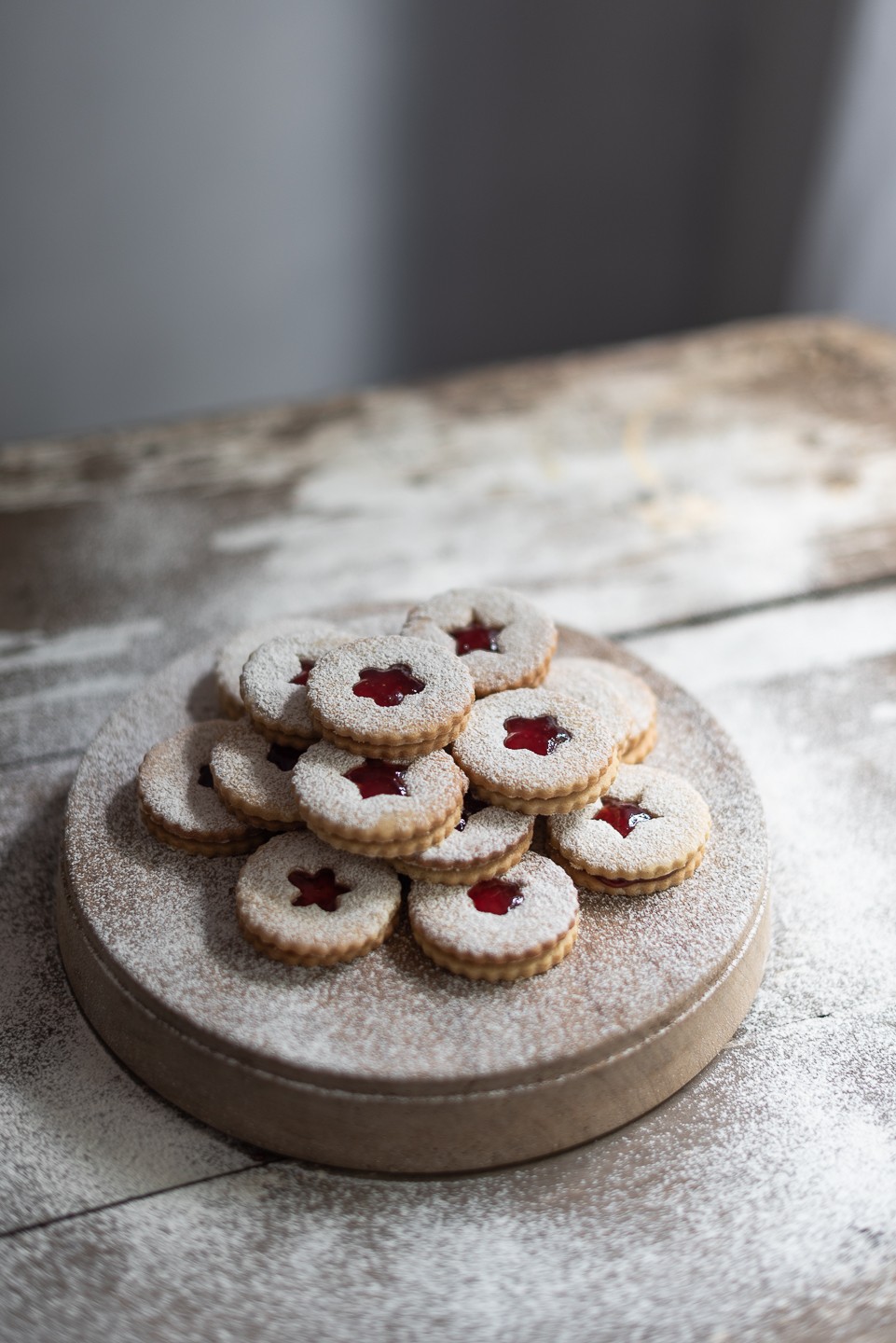 Vanilla spice linzer cookies remind me of Jolly Jammers, only a little more delicate and refined. Jammers were my girls' favourite cookies growing up. They'd sit outside on a picnic blanket in the shade of the wild olive tree, dipping smiley faced rounds into cold milk. The simple pleasures of childhood – milk and cookies.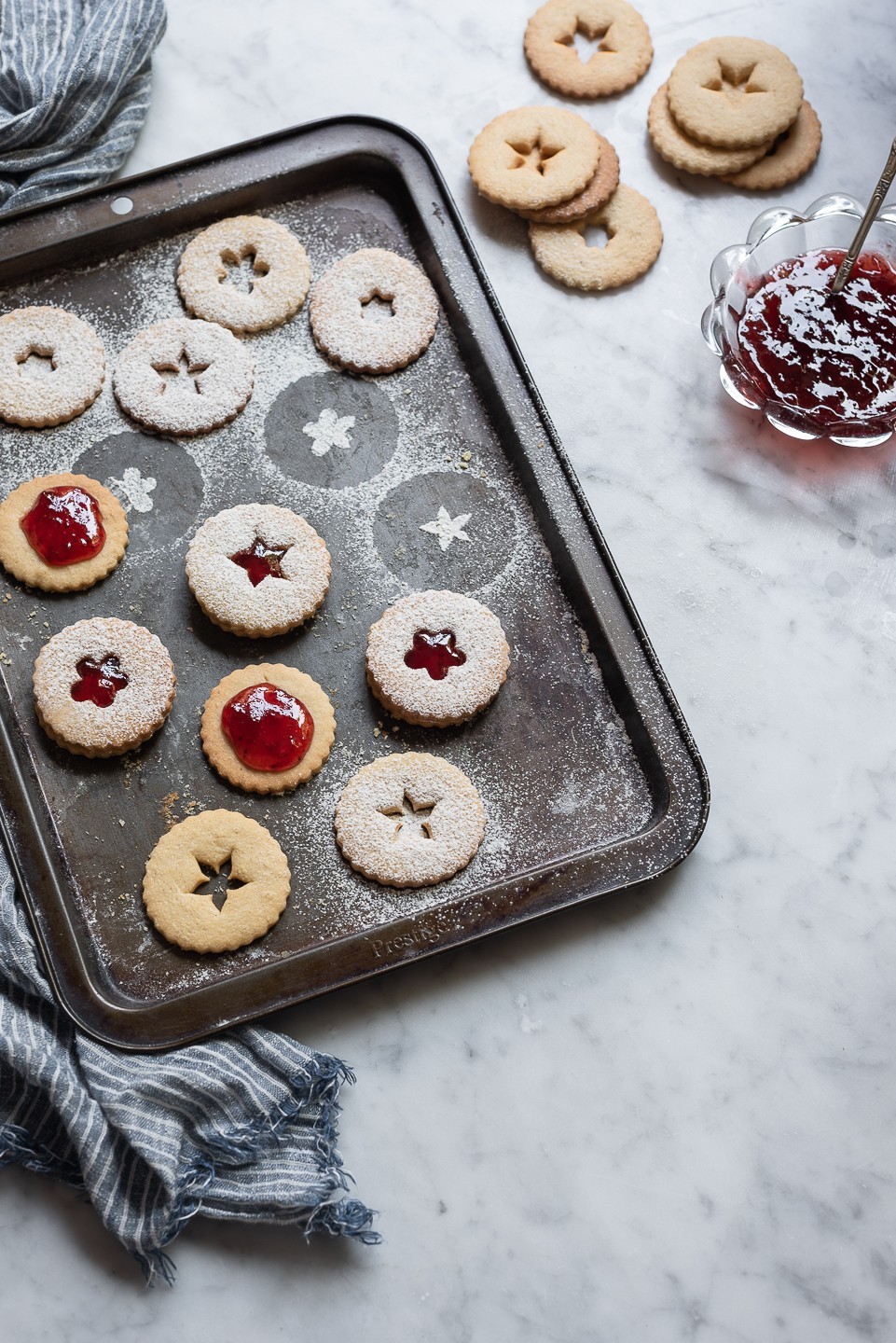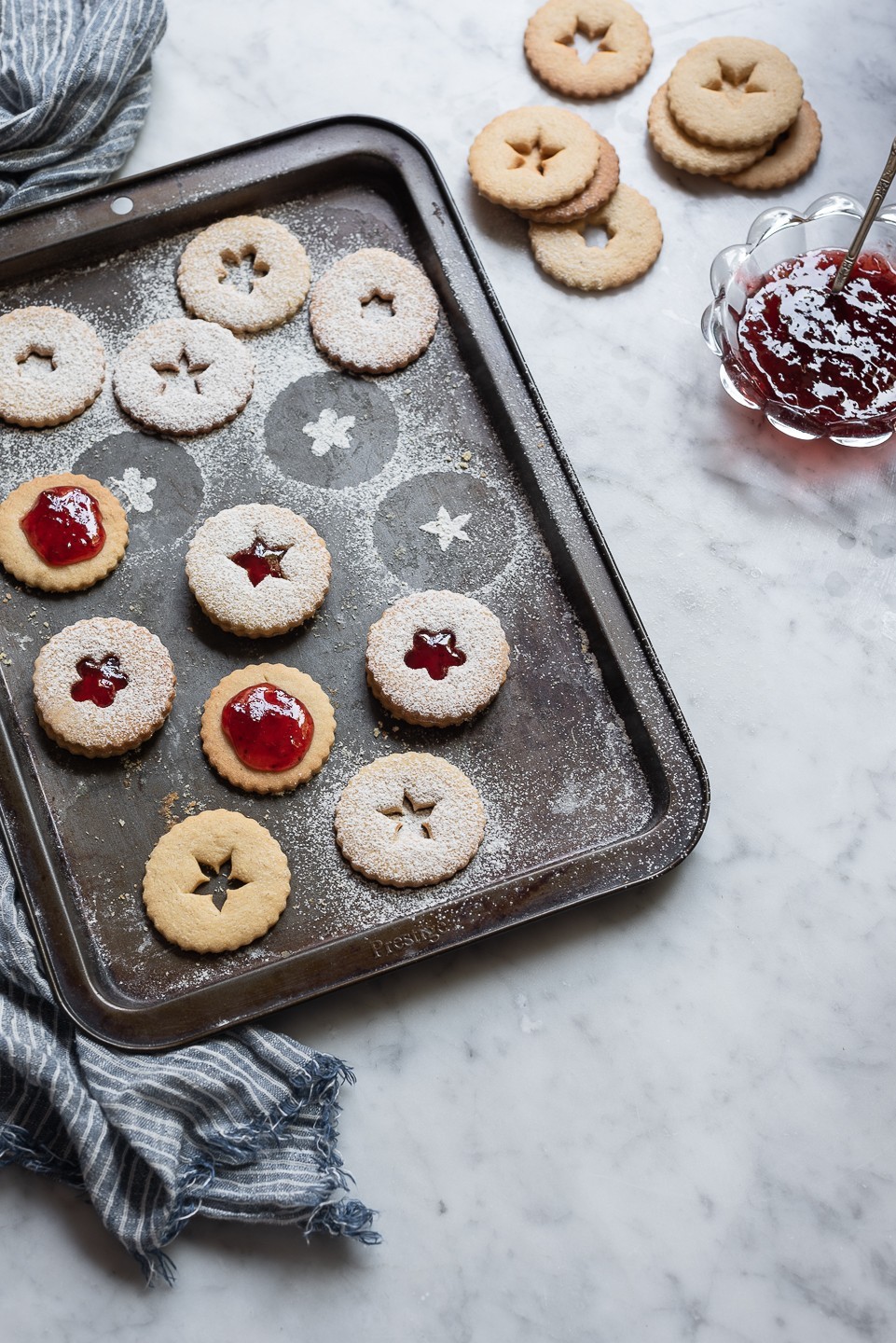 We recently started a new Bibby baking tradition, a compulsory one really, not optional. I expected opposition, especially from the men, but eventually I wore them down with some creative manipulation. For me, it was more about the magical connection of getting three generations into the kitchen than the baking itself, though the seasonal joy of holiday baking is something I look forward to every December. It's messy and loud and absolutely perfect. This year, before the big bake off, I squeezed in solitary morning in the kitchen to make a batch jammy cookies. Sandwich cookies are like a buy one get one free deal and who wouldn't want that?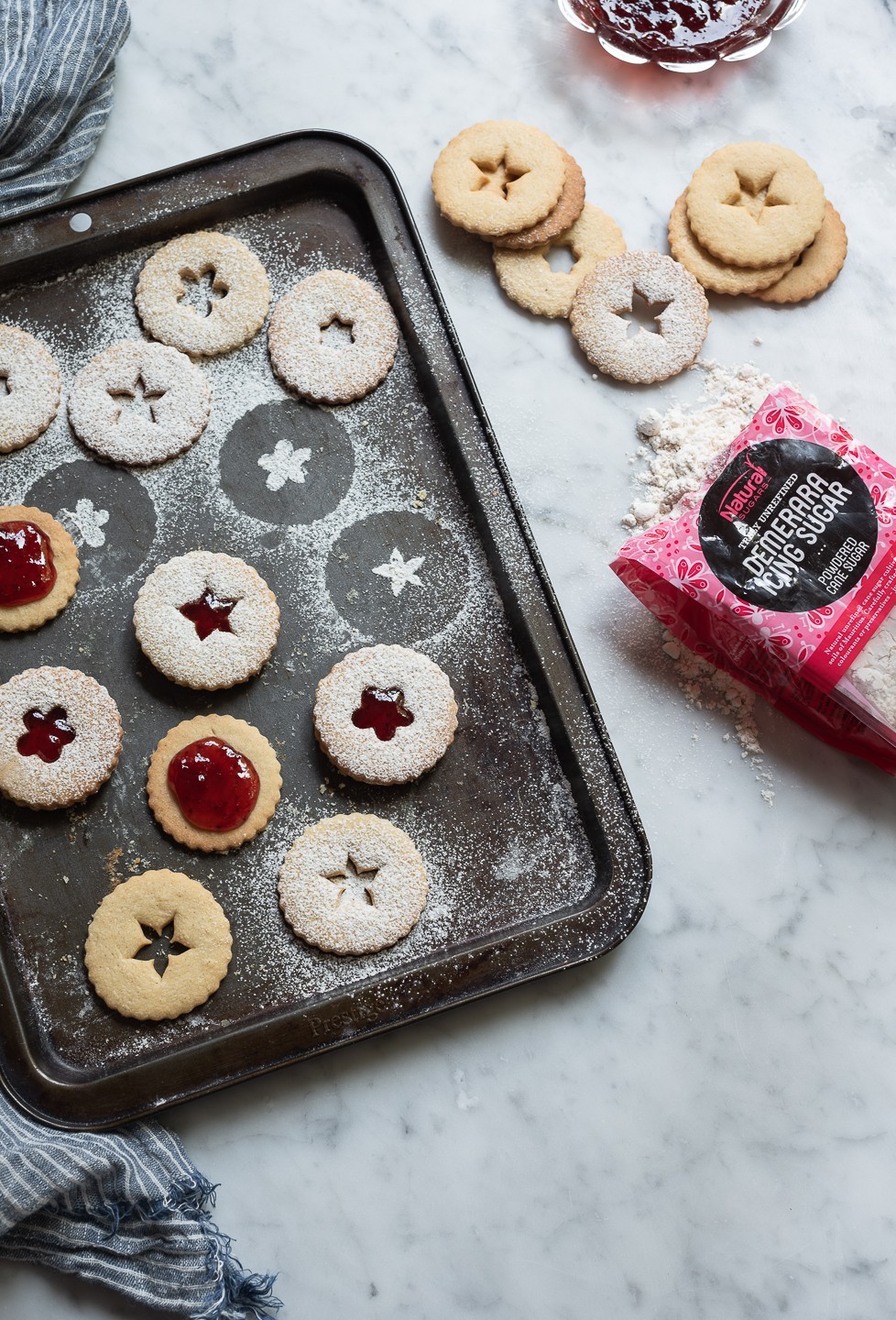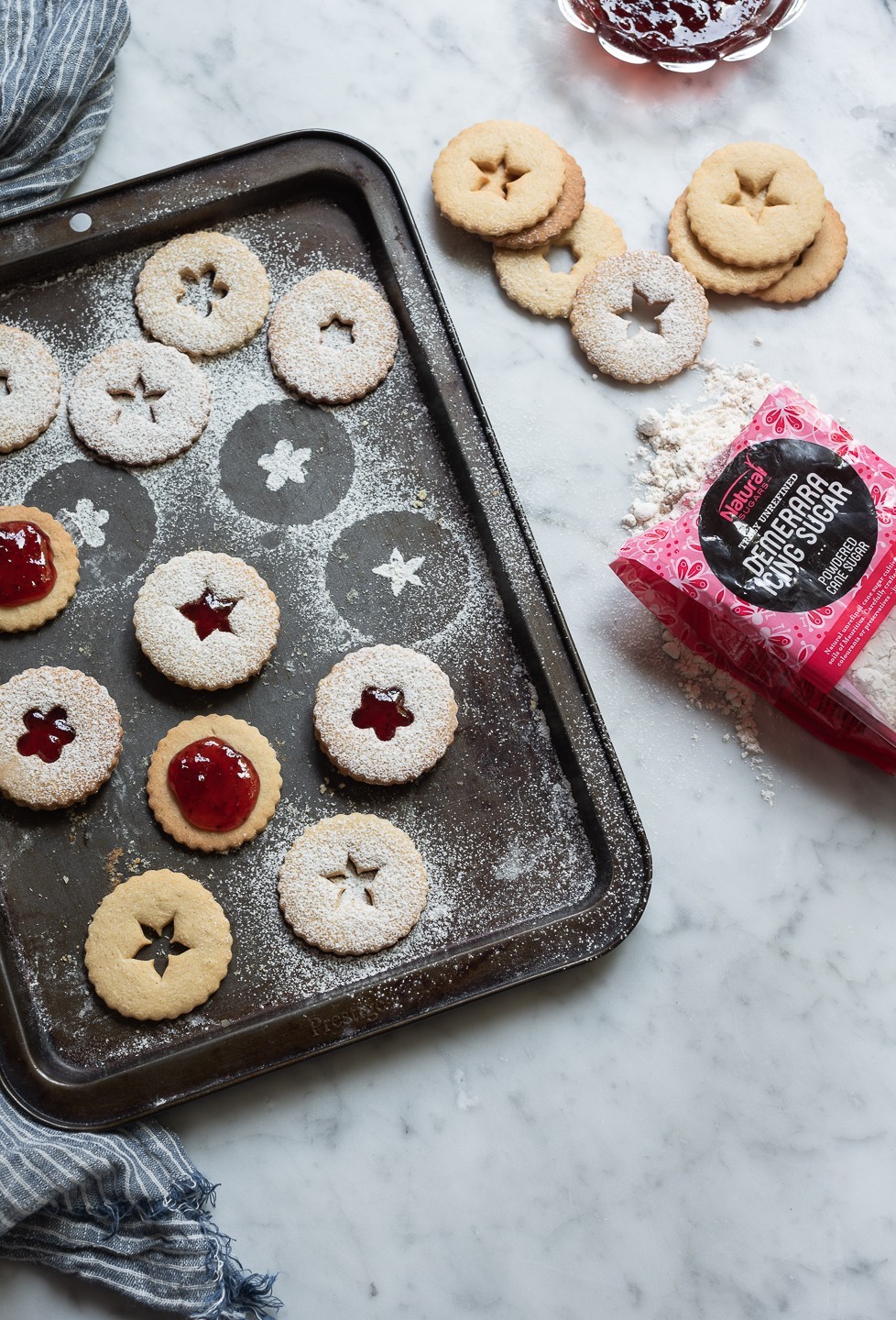 Whether you're making cookies or biscuits, here are a couple handy tips to bear in mind before grab the rolling pin.
Cookies are softer and chewier than a well-baked, crisp biscuit
Sugar imparts both sweetness and flavour
Use only salted butter
Like with shortcrust pastry, chill the dough before rolling out
Chilling the cookie cut-outs before baking ensures good shape definition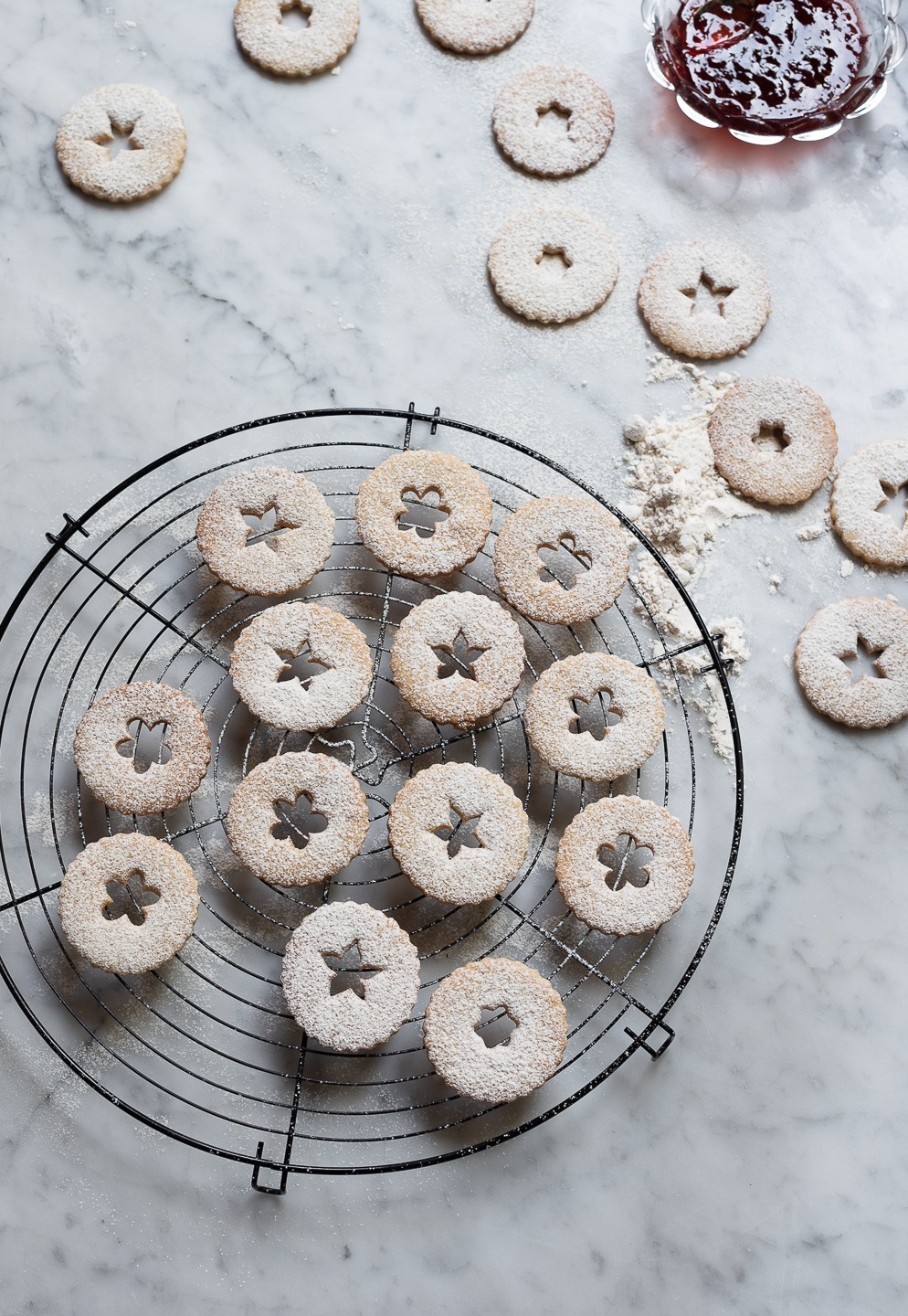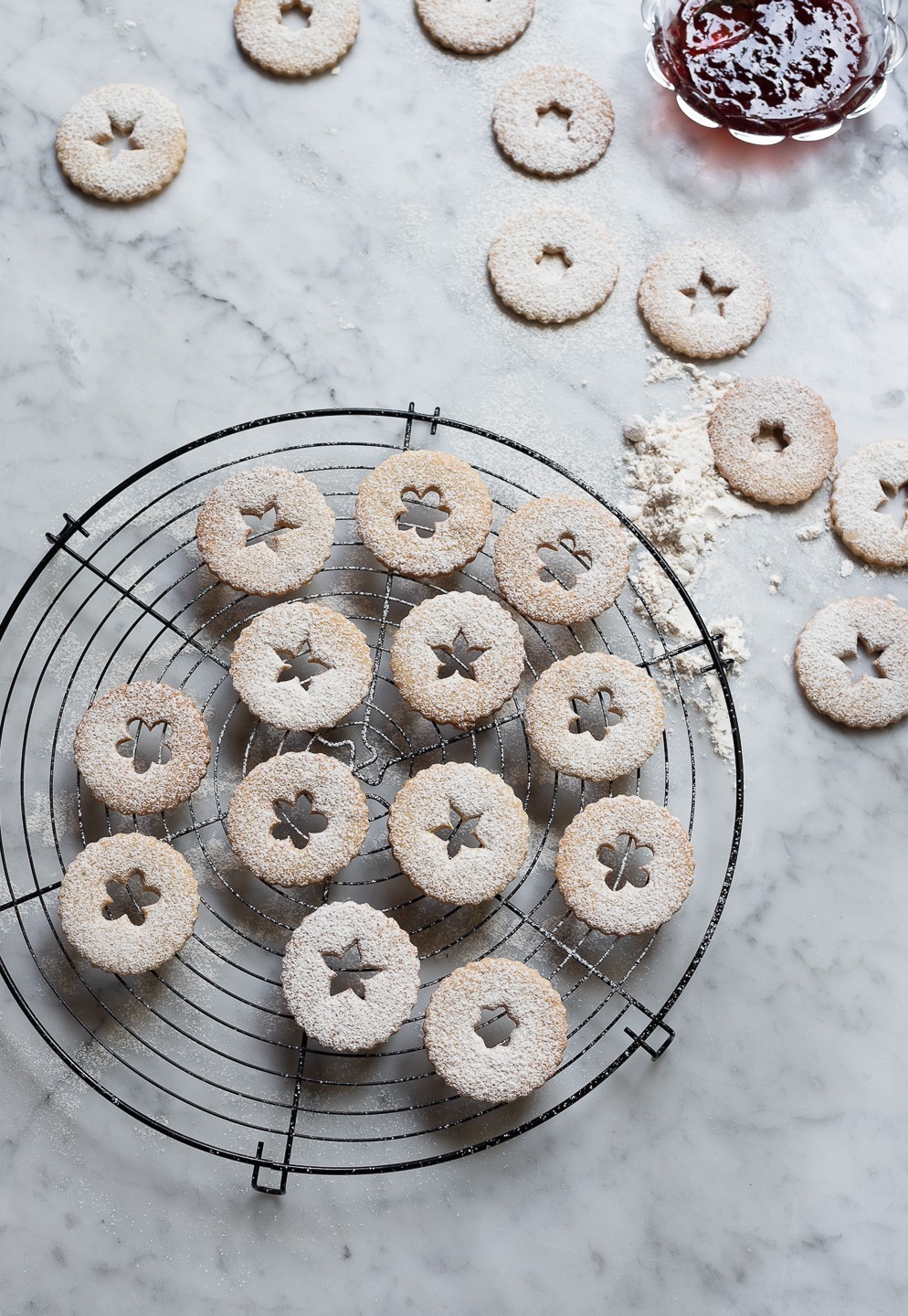 Often I'll make the cookie dough ahead of time and freeze it until I'm ready to bake. Defrost by placing the frozen dough in the fridge overnight and then set on the counter for 10-15 minutes before rolling out. For this recipe, I used Natura Sugars Golden Castor Sugar for the dough and Demerara Icing Sugar for the dusting. Being unrefined, the icing sugar hints subtly of caramel and is superbly light. Jam-wise, you can use whatever you fancy. Red makes for a beautiful contrast, but sour cherry is deliciously tart. Because the cookies are relatively thin, they're quite crisp. Once filled though, they tend to softened so bear this in mind when sandwiching them together. Unfilled, they'll stay crisp for about 5 days.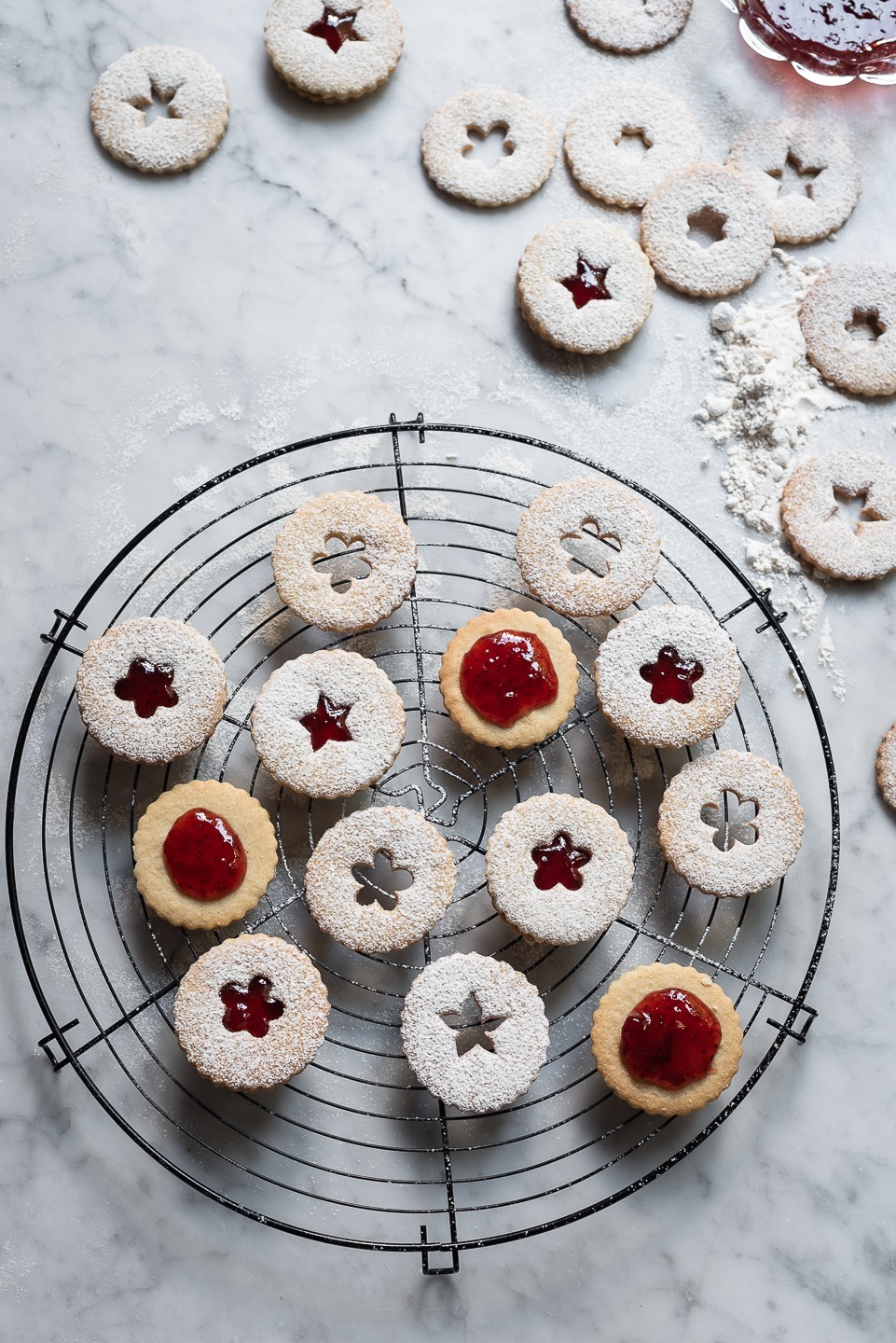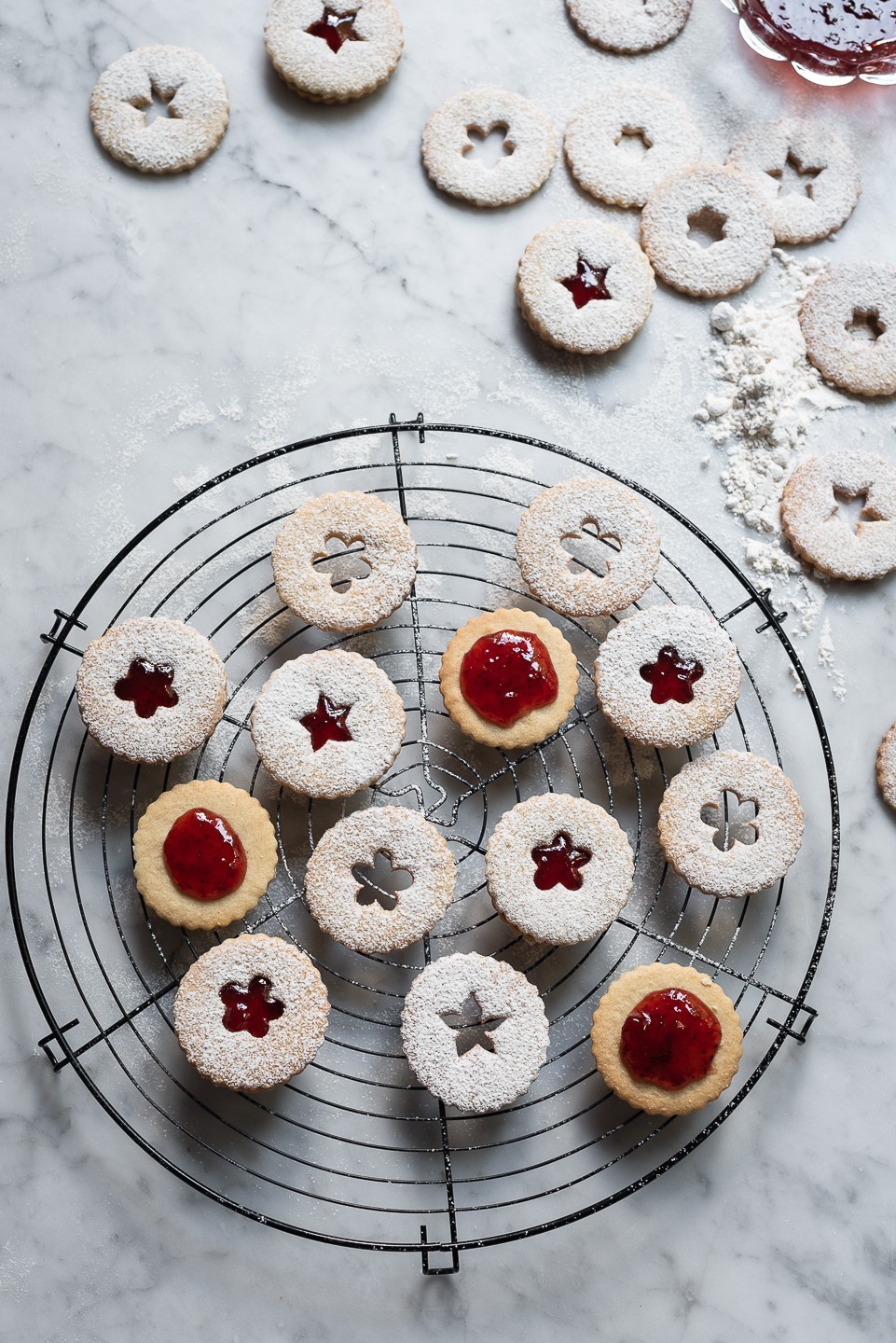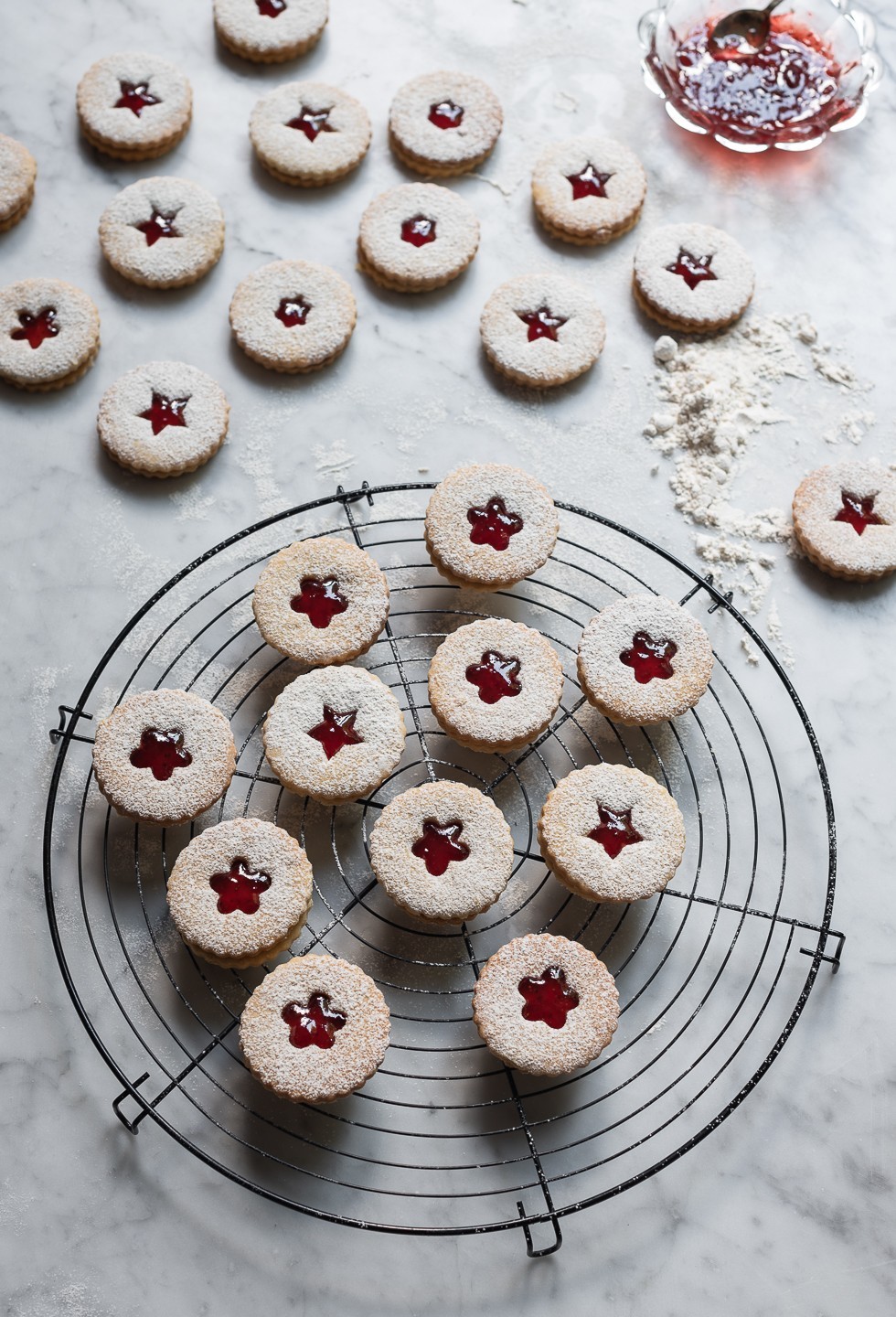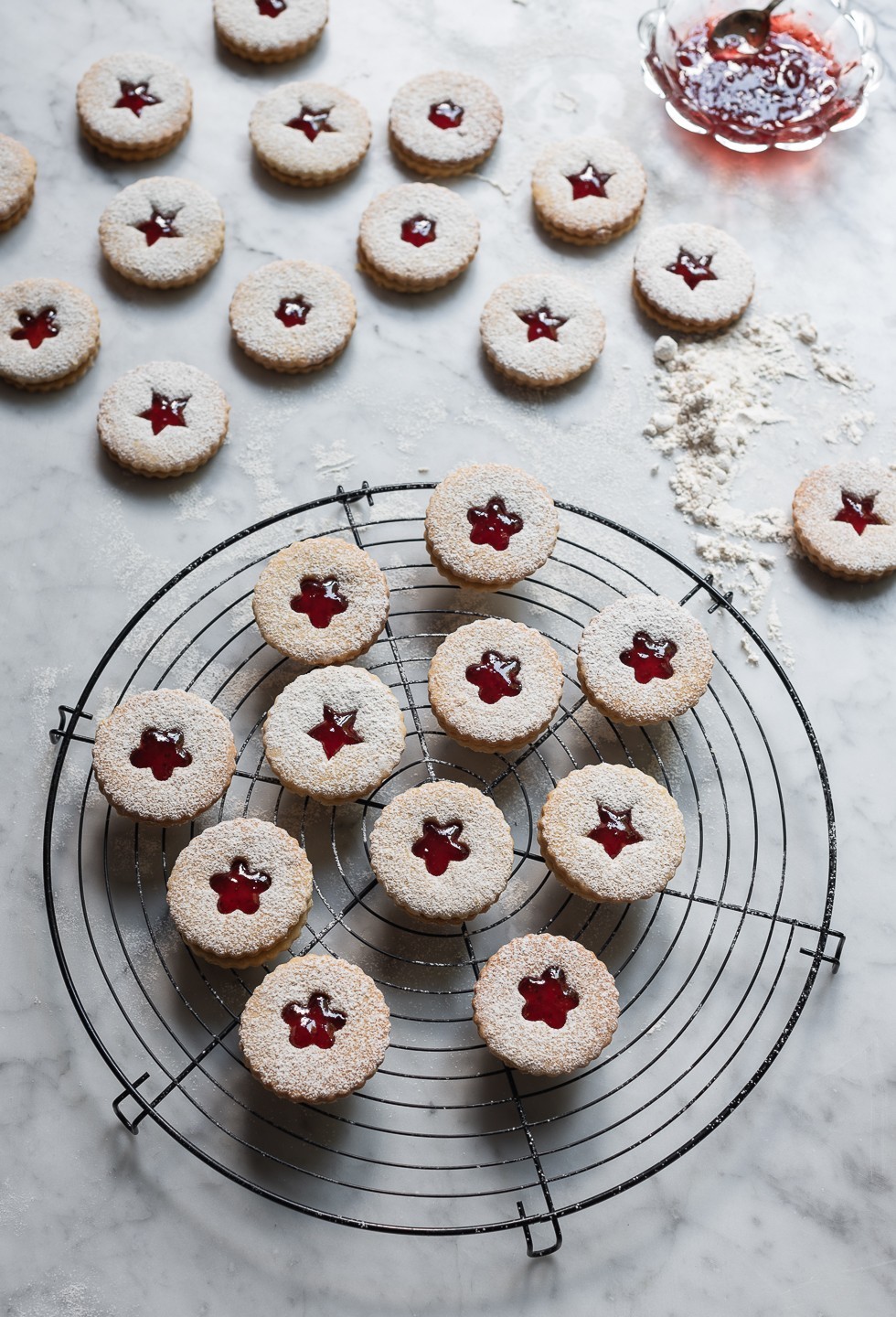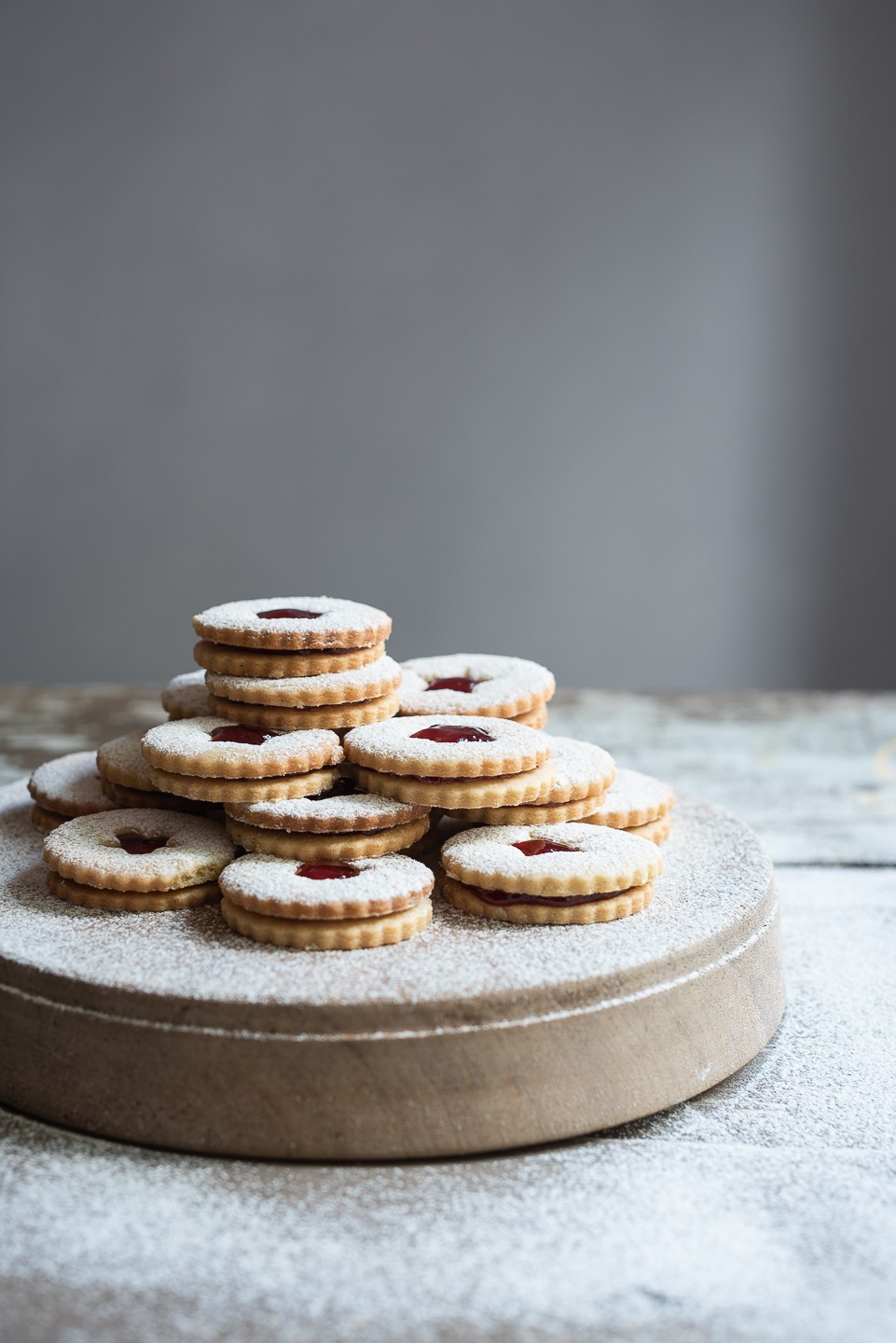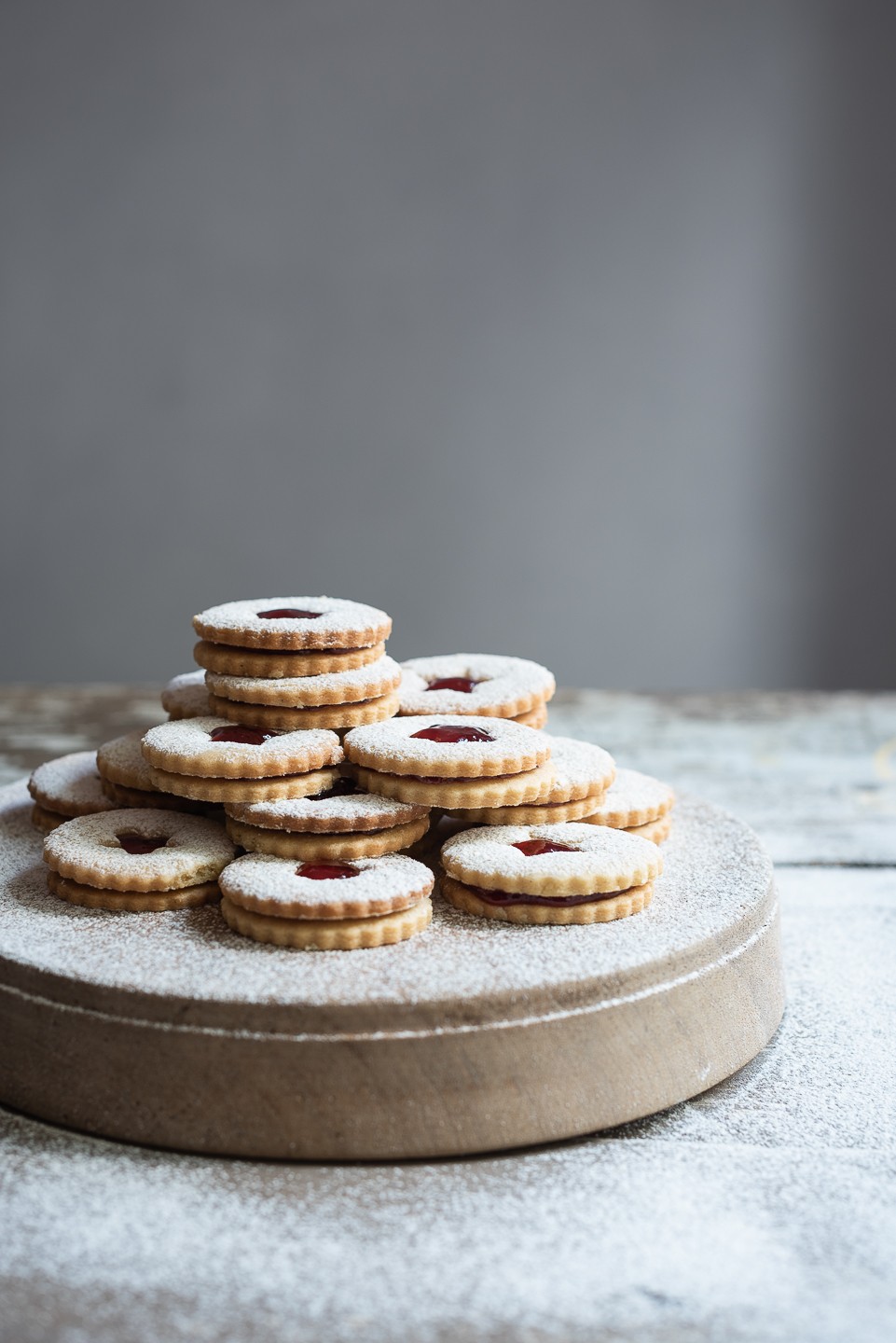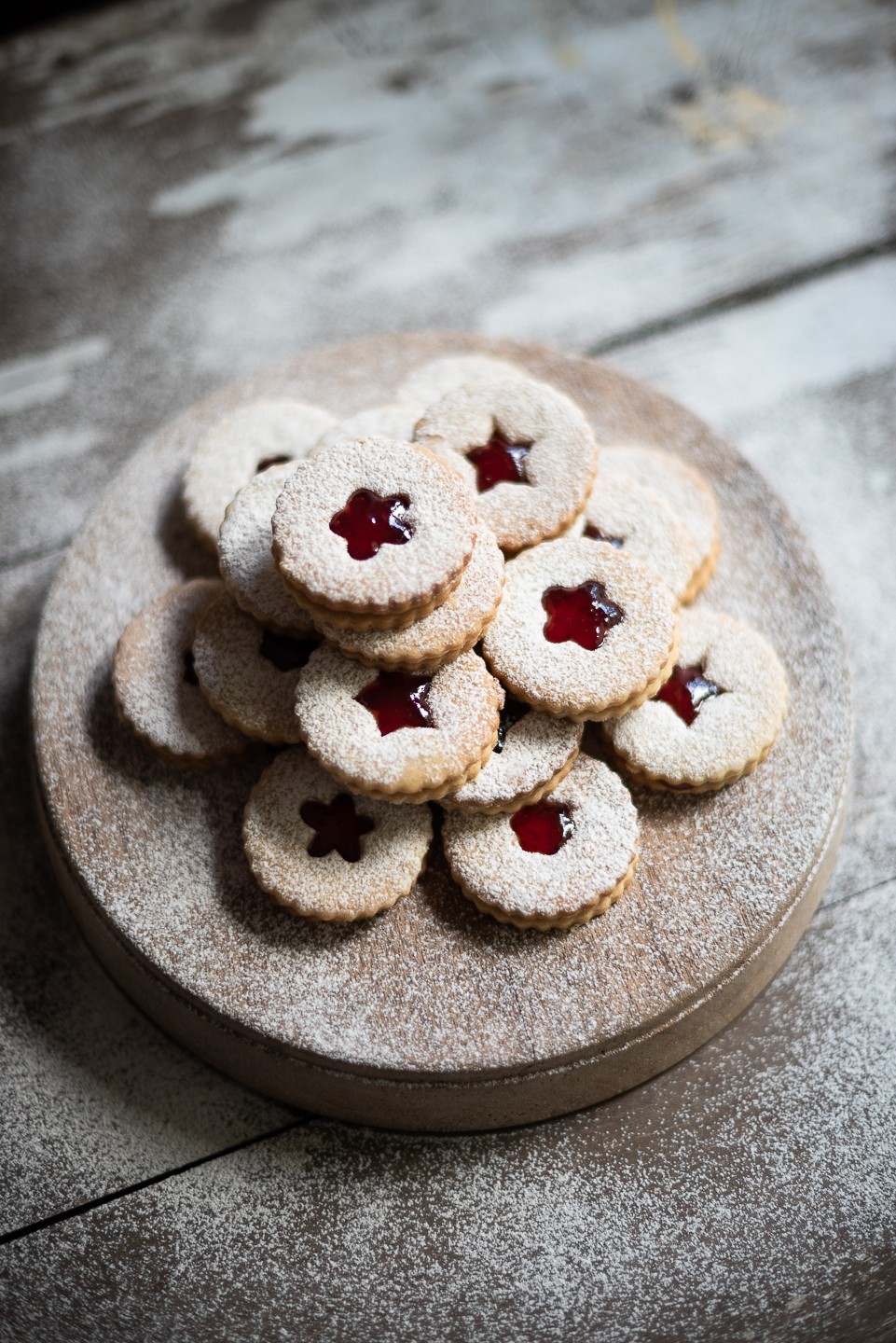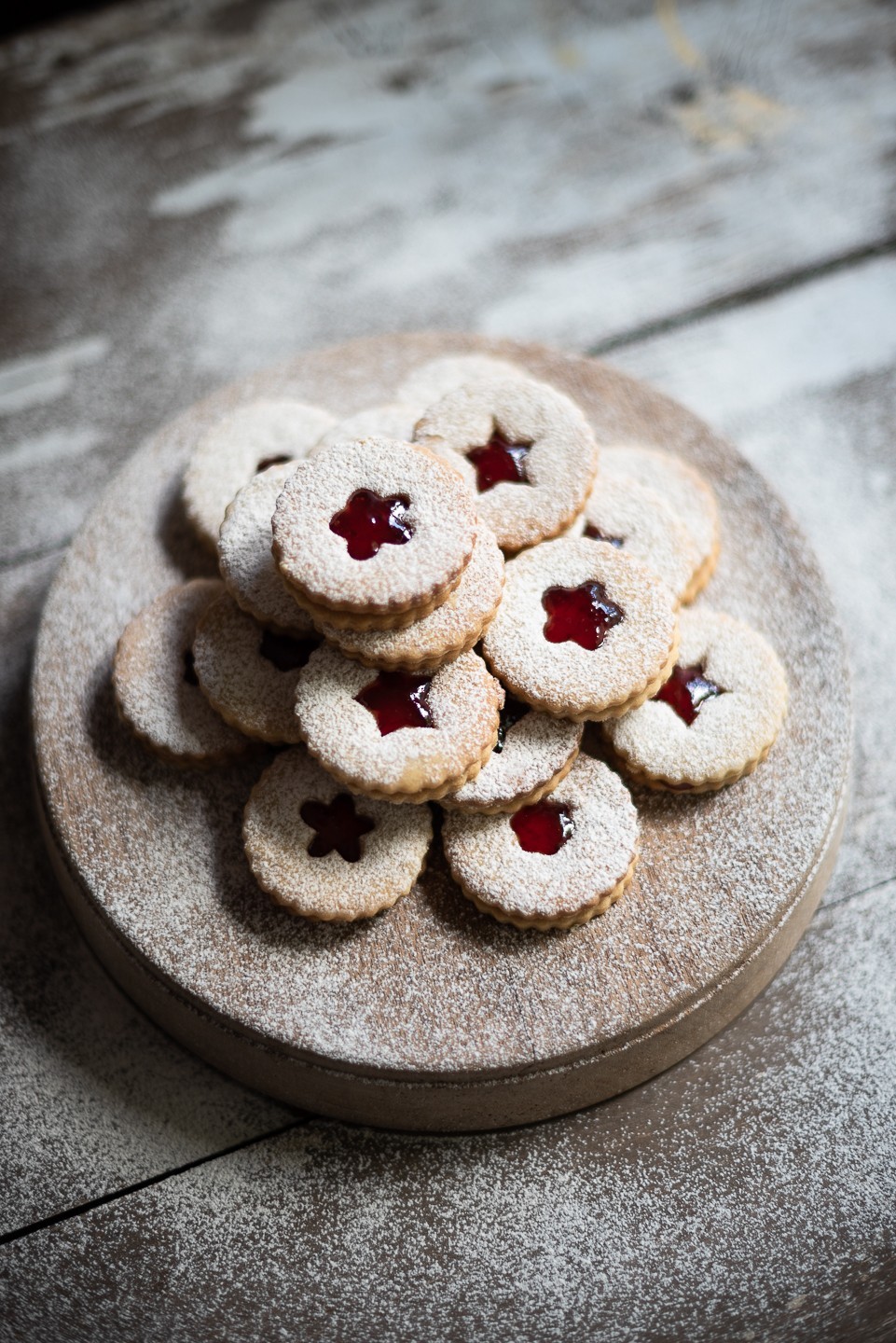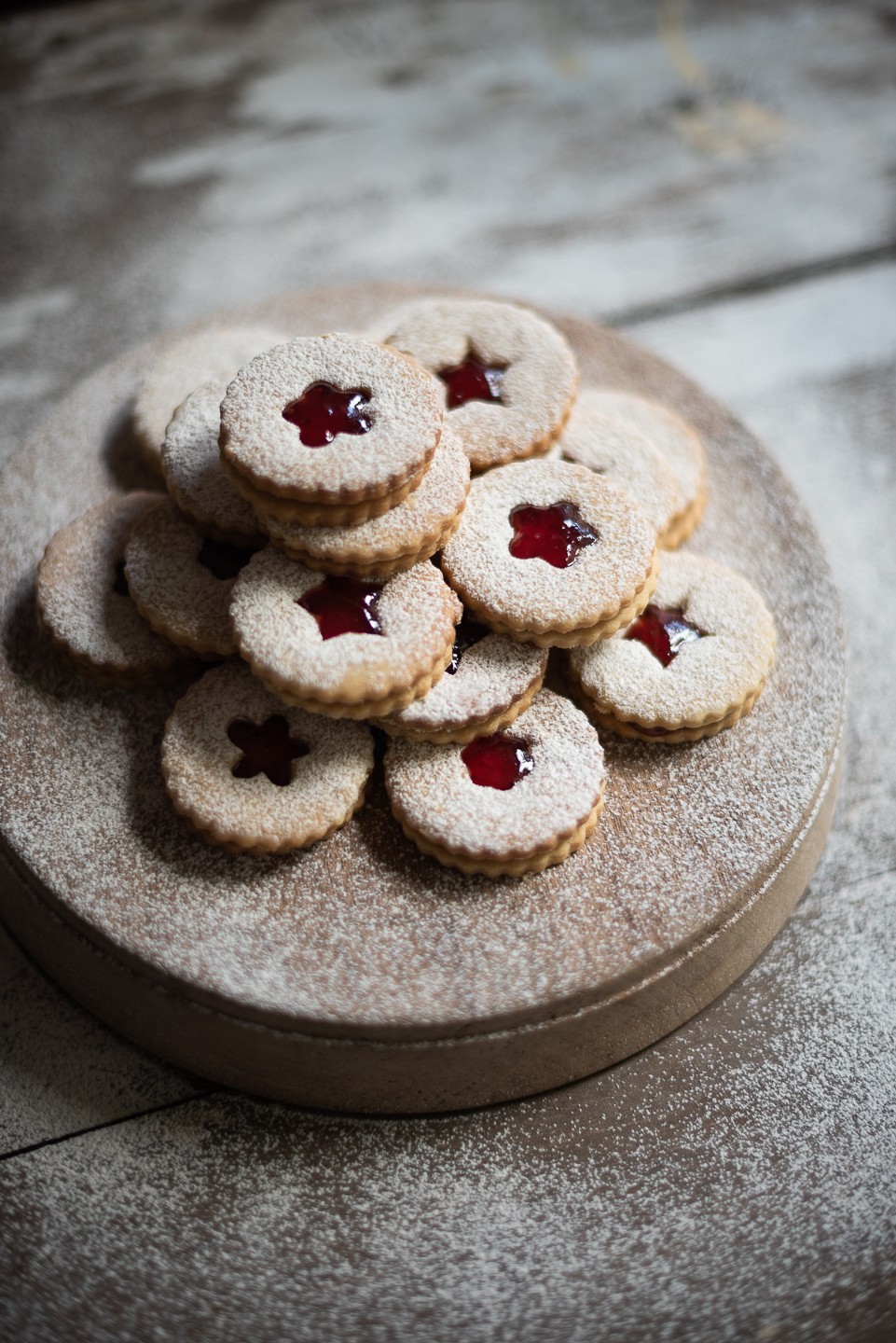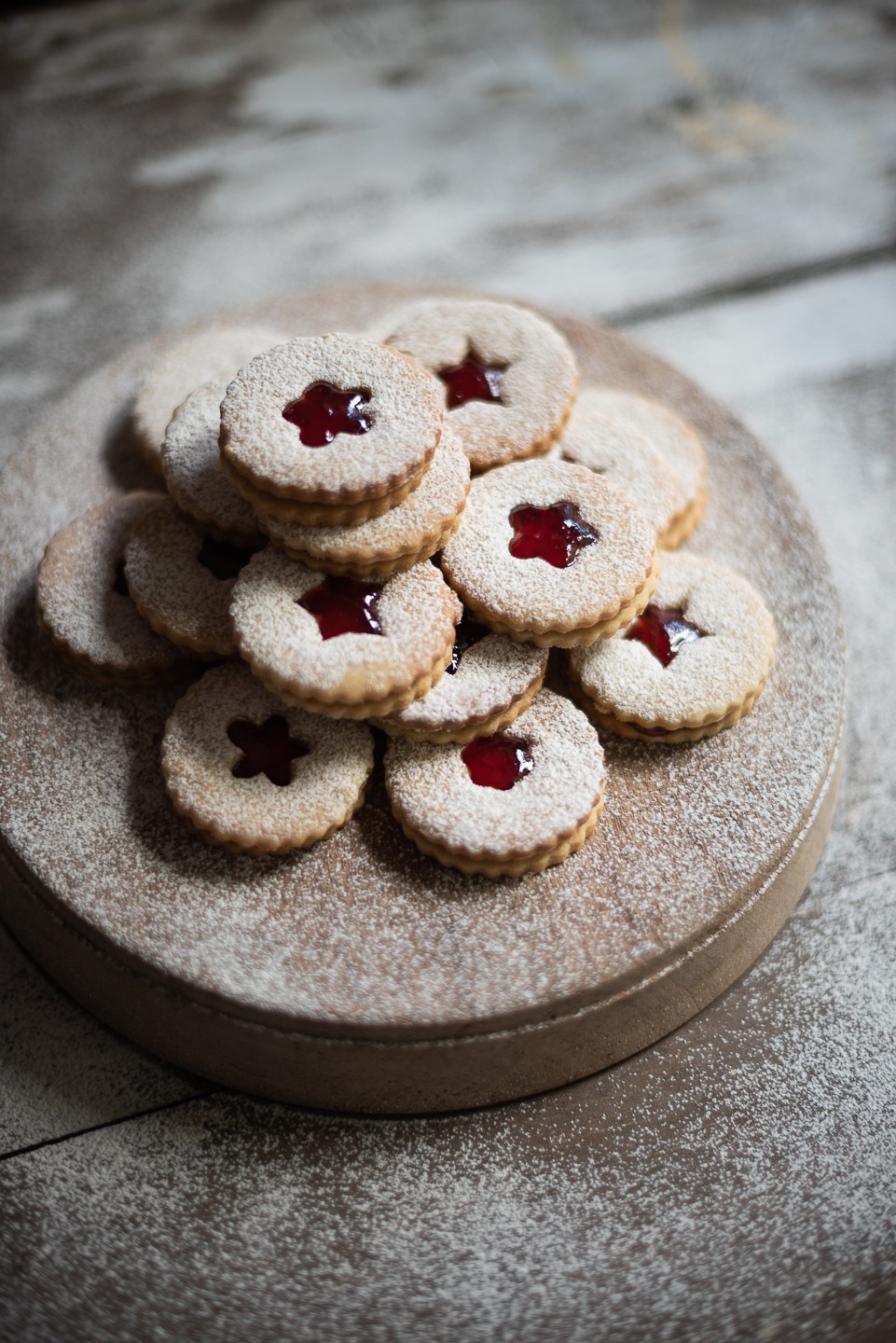 Vanilla spice linzer cookies
Makes about 36 (sandwiched)
200g butter, room temperature
160g Natura Sugars golden castor sugar
5ml (1tsp) vanilla extract
1 egg plus 1 egg yolk
380g cake wheat flour
1/2 teaspoon fine salt
1/2 teaspoon baking powder
1/4 tsp ground cloves
3/4 teaspoon ground cinnamon
3/4 cup berry jam
Cream the butter and castor sugar together. Add the vanilla, whole egg and extra yolk. Beat until light and fluffy.
Sift the flour, salt, baking powder and spices together. Add the dry ingredients to the butter and mix until the dough comes together.
Turn onto a floured board and press together lightly. Wrap in cling film and chill for at least an hour.
Preheat the oven to 180C. Line 2 baking sheets with baking paper.
Roll the dough out on floured board to a 3mm thickness. Cut out as many cookie rounds possible. Arrange half the rounds on one baking sheet. This will form the base.
To make the tops, press out a centre shape with a smaller cookie shape. Place the cut-outs on the second tray. Transfer both trays to the fridge and chill for about 30 minutes. Bake for 12-14 minutes until slightly golden and crisp. Cool on a wire rack.
Dust the cut-outs with icing sugar. Sandwich the base and tops together with a scant teaspoon of jam.
More of my favourite cookies to fill the tins:
Anzac biscuits by Ottolenghi and Helen
The best halva chocolate chip cookies