The best halva chocolate chip cookies
2 December 2018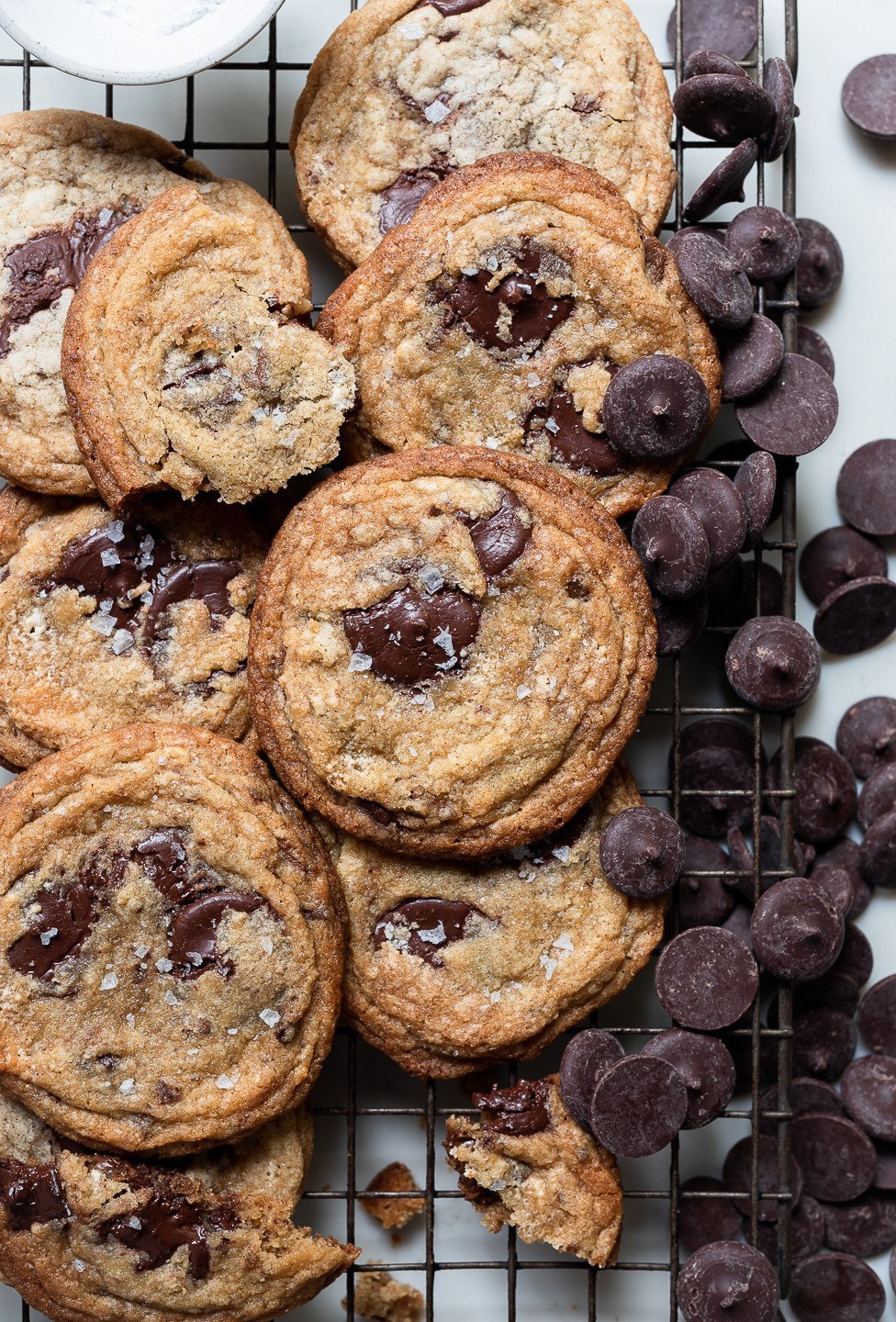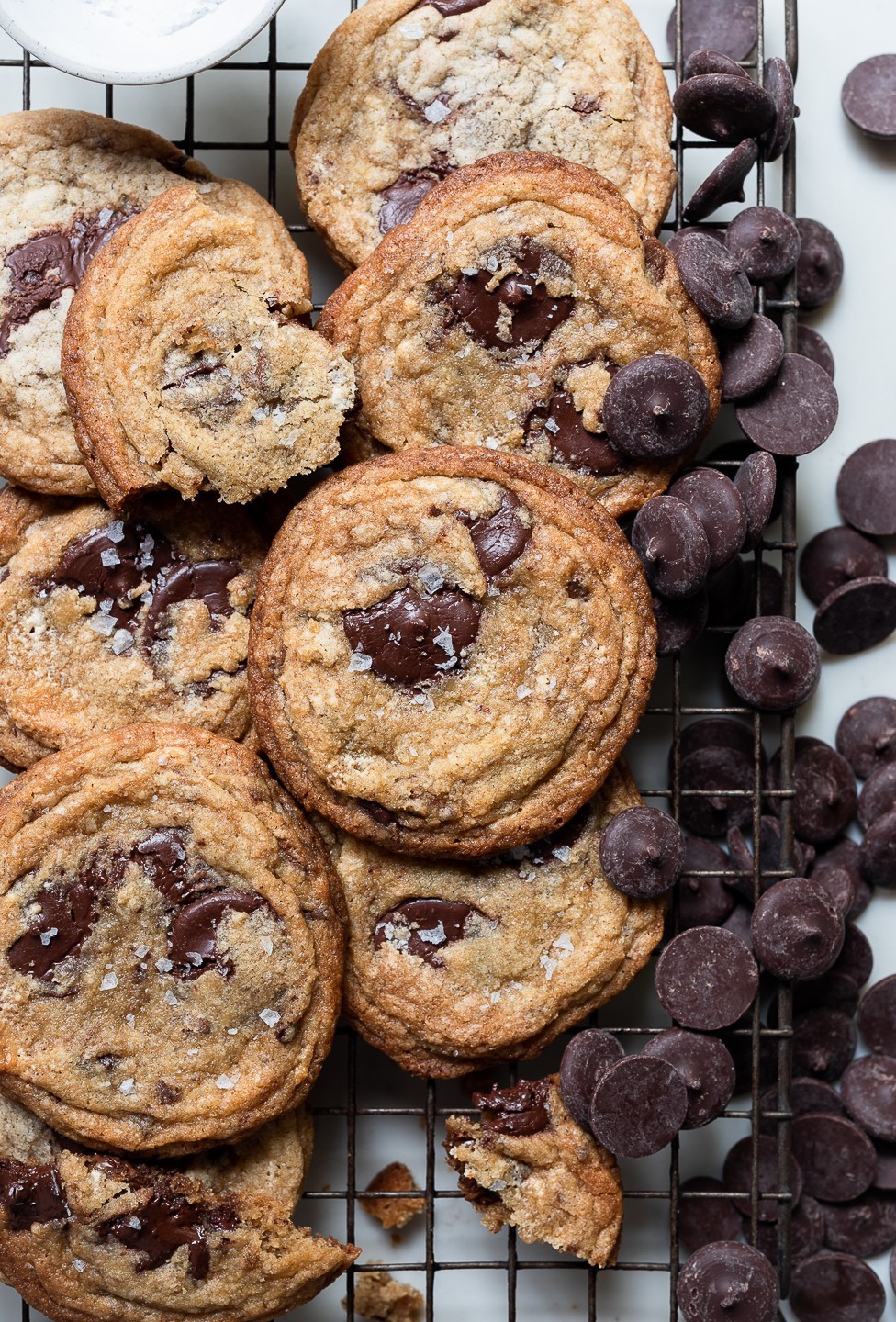 I've been wanting to make these viral tray banging cookies for the longest time. With cookie season officially open, it seemed a good time to see what the fuss is about. To be honest, I was sceptical as to their specialness, the ingredients being all the usual suspects. The method however, is anything but. I concede, they're worth the hype. Reinventing this classic, is pure genius. Once you've made a batch of these halva chocolate chip cookies, there'll be no turning back.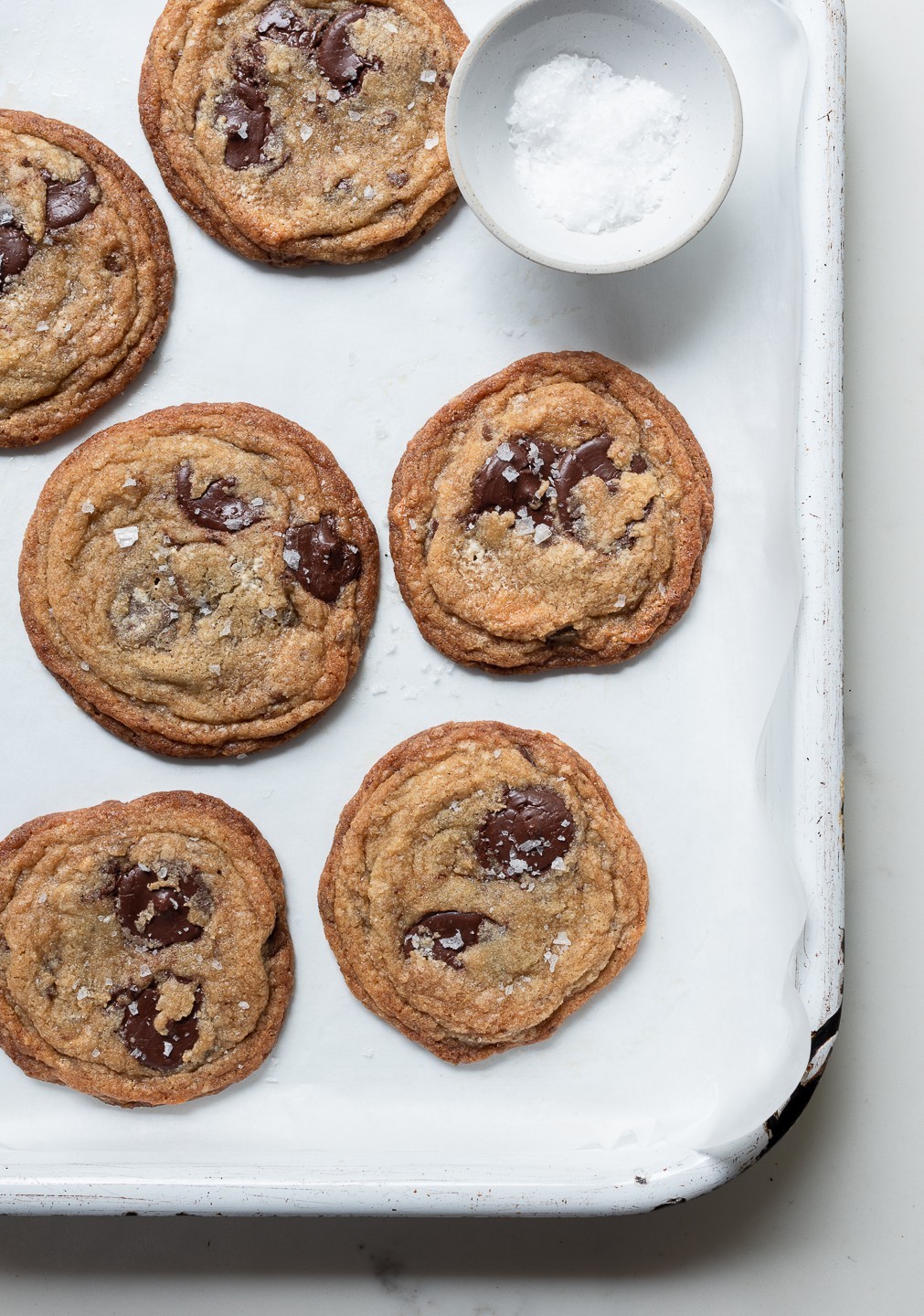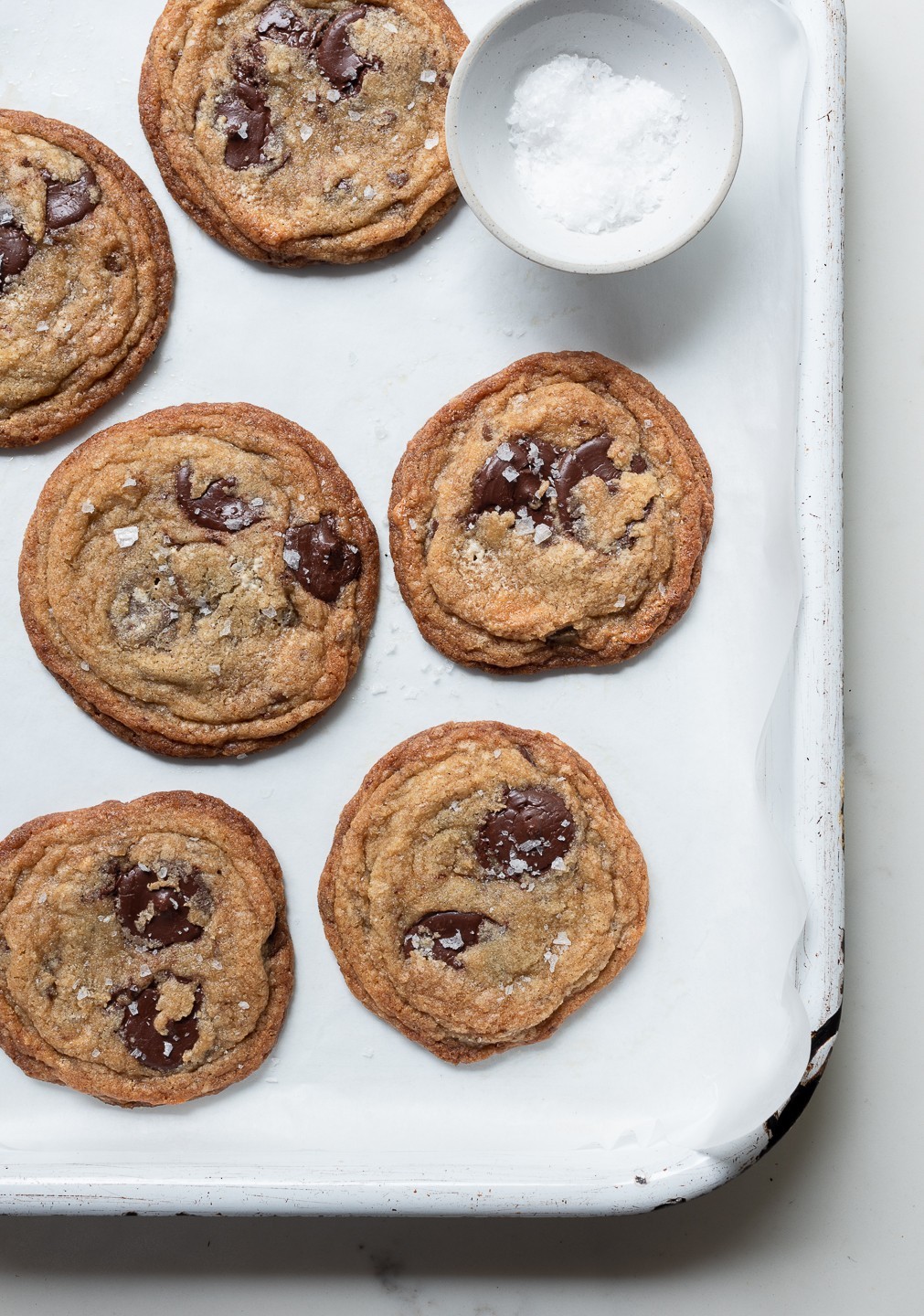 The original recipe is from The vanilla bean baking book, authored by Sarah Kieffer. Here, a light-handed baker's touch is thrown out the window and replaced by some serious pan banging. In fact, there's nothing delicate about these. They're big, in your face chocolate heaven. Crispy, crinkled edges avalanche into chewy centres with molten pools of chocolate. Everywhere! They don't need selling. You'll see.
As they bake, the smell of browning butter and sugar huffs into the air, creating a kind hysteria amongst kitchen loiterers. I've eaten my fair share of cookies, but these are on another level. Any notion of waiting until cool is absurd. I can't resist tearing off a corner as they come out the oven. It's like eaten cookie pudding. Hot and sinful. To test whether my inflated opinion was airtight, I grabbed a couple, still warm off the rack and took them along to my hairdresser. There was a lot of odd grunting sounds and eyes rolling, but few words. Speechlessness is always a good indicator of deep pleasure.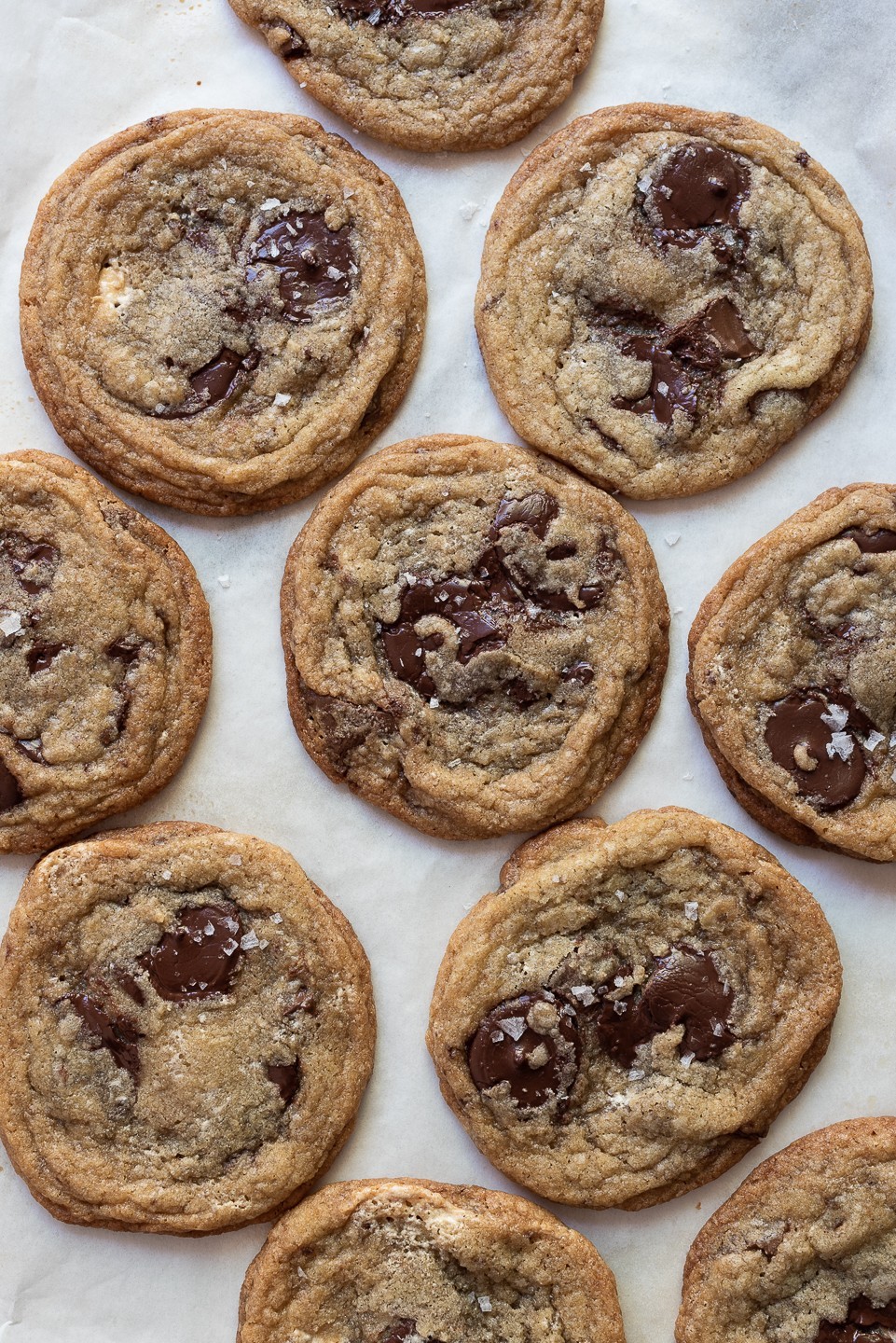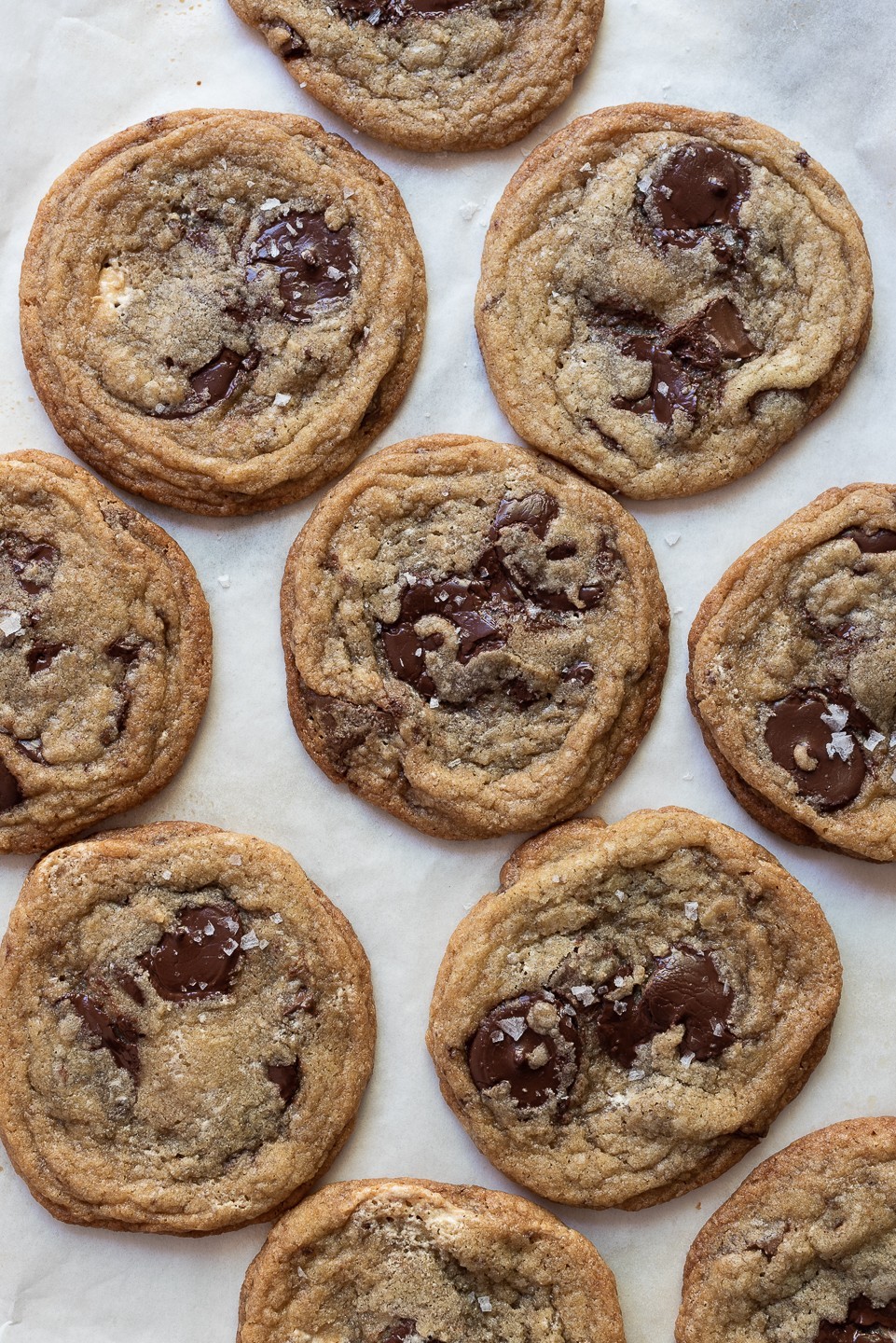 As most cooks tend to do, I changed the recipe up a tad. For the original version, you can take a look HERE. I subbed in some rye flour for a sweet earthiness and darker crumb. It worked really well. Other changes included reducing the sugar and butter, but upping the chocolate, a mathematically sound principal, I thought. Using both chopped chocolate bars and buttons will give you variable melting points and flavour, but feel free to use either or, for ease. And because anything with halva is better, a handful of sandy textured nuttiness is mixed into the cookie dough. Sea salt flakes is the final touch to these game changer cookies. You'll be smitten. Let me know!?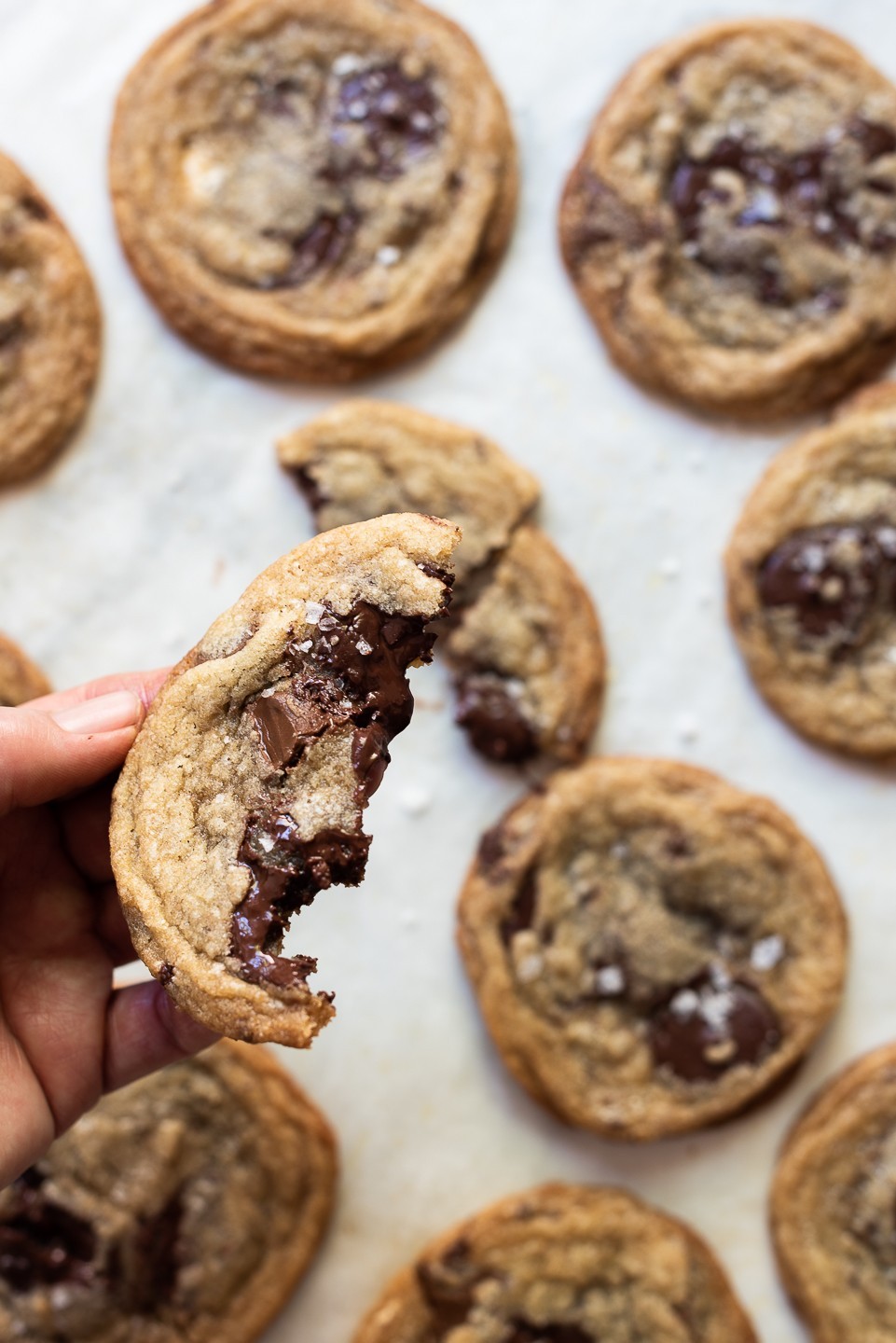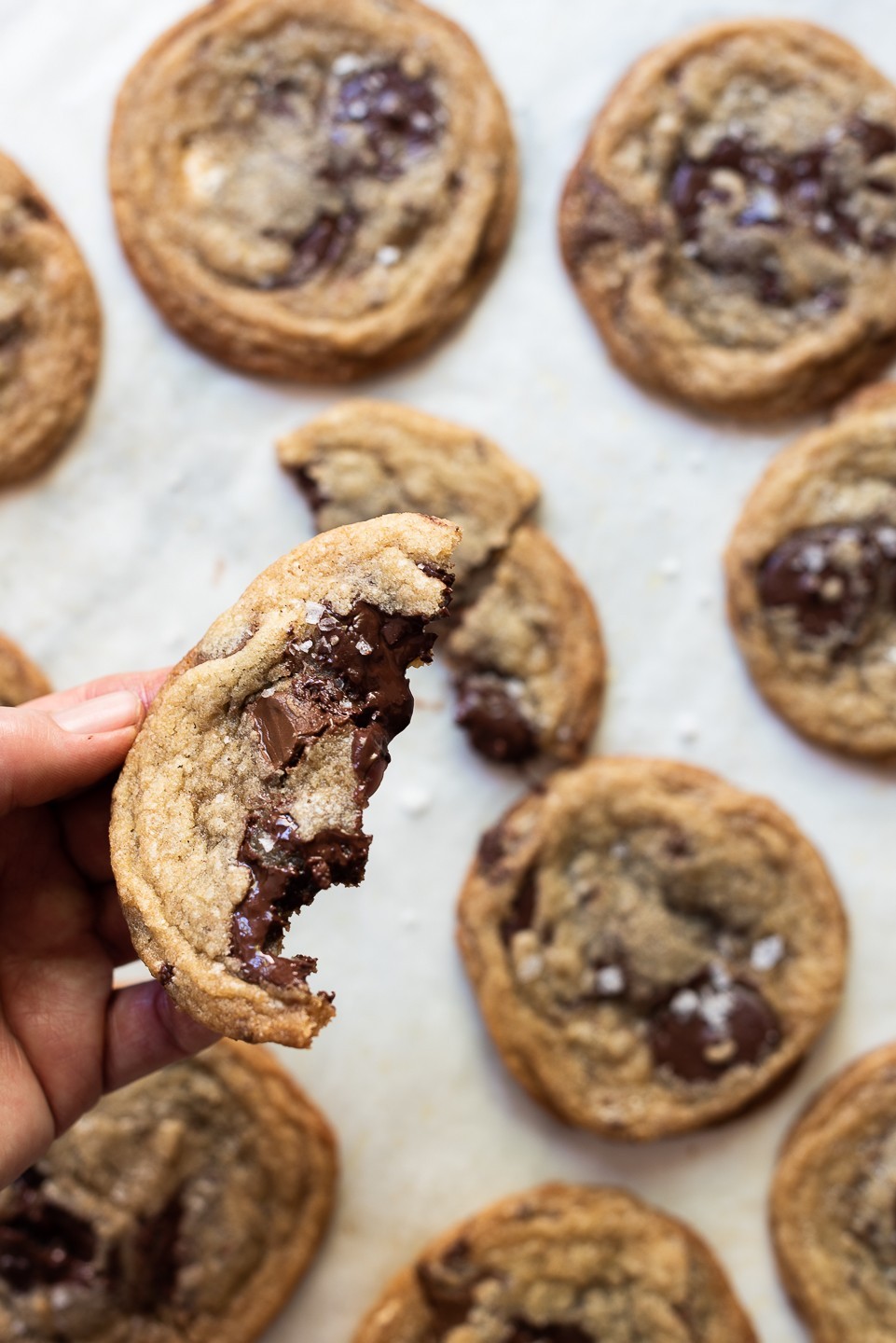 The best halva chocolate chip cookies
Makes 18
200g salted butter, room temperature
220g (1 cup) Natura Sugars golden castor sugar
50g (1/4 cup) Natura Sugars soft light brown sugar
5ml (1 tsp) vanilla extract
30ml (2 tbls) water
1 egg
200g (1 1/3 cups) cake wheat flour
50g (1/3 cup) rye flour
1/2 tsp bicarbonate of soda
1/2 tsp fine salt
200g dark chocolate, roughly chopped
50g halva, crumbled
about 1/2 cup chocolate buttons
sea salt flakes, for finishing
Cream the butter, castor sugar, brown sugar and vanilla until light and pale. Add the water and egg and mix to combine.
Sift both the flours, bicarbonate of soda and salt together. Add to the butter and mix slowly to incorporate. Tip in the chocolate and halva and fold through with a wooden spoon.
Place two or three chocolate buttons in an ice cream scoop, fill with cookie dough and press in firmly. Un-mould onto a baking sheet and freeze for 20 – 25 minutes.
Preheat the oven to 180 C. Arrange the chilled cookie balls on a lined and greased baking sheet, with plenty of space for spreading. I bake 5 at a time.
Bake for 10 minutes. Open the oven and lift the one side of the baking sheet as high as you can. Drop it onto the oven rack and repeat with the other side. Bake for 2 minutes, then repeat the banging procedure. Bake for 2 more minutes. Remove from the oven and drop the baking sheet onto the counter from a 10cm height. Cool for 5 minutes on the sheet then transfer to a wire rack to cool completely. Repeat until all the cookies are baked. Scatter with sea salt while the chocolate is still warm.
If you're looking for biscuit and cookie recipes to fill the holiday cookie jar, here are some favourites
Anzac biscuits by Ottolenghi and Helen