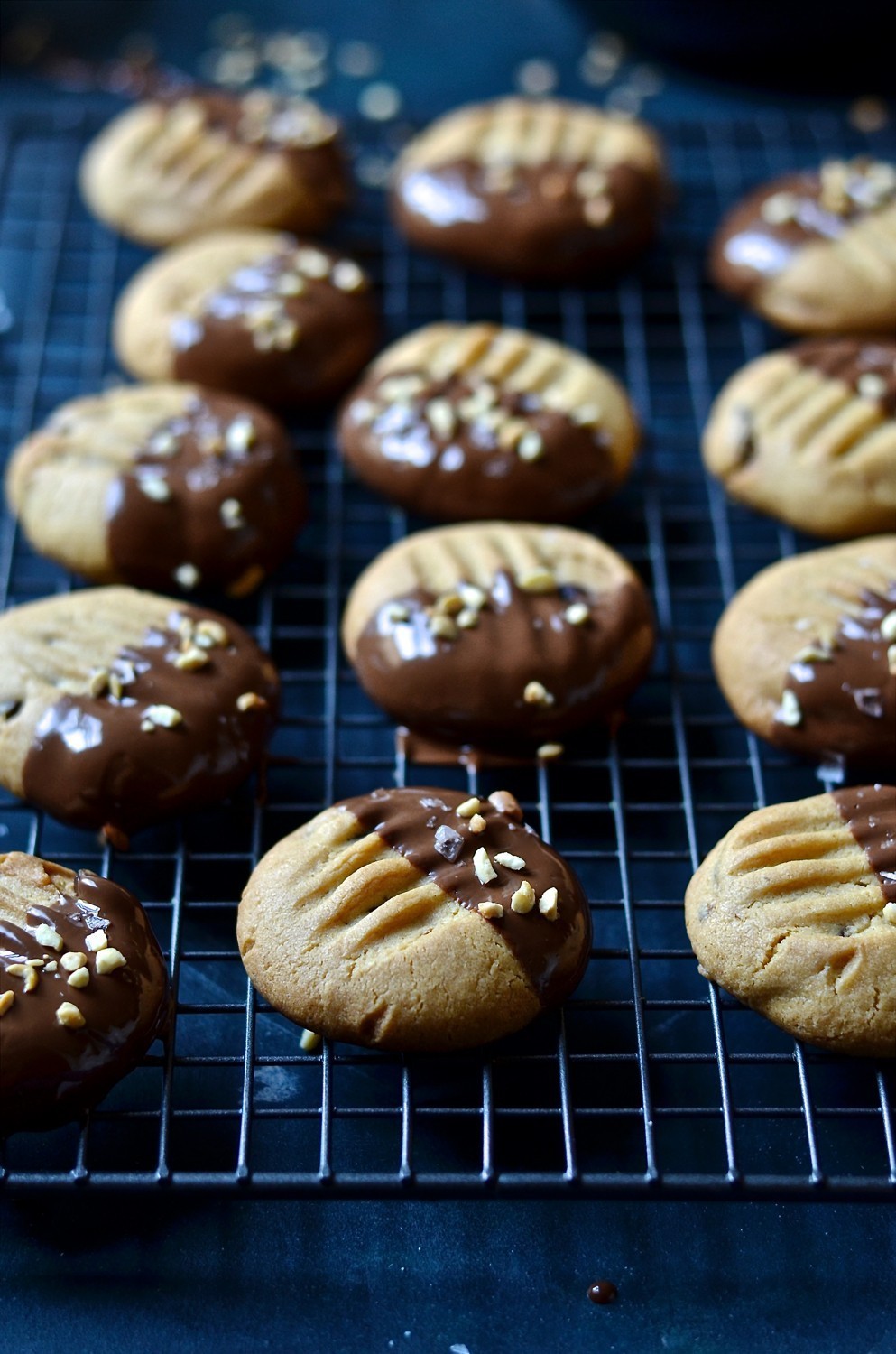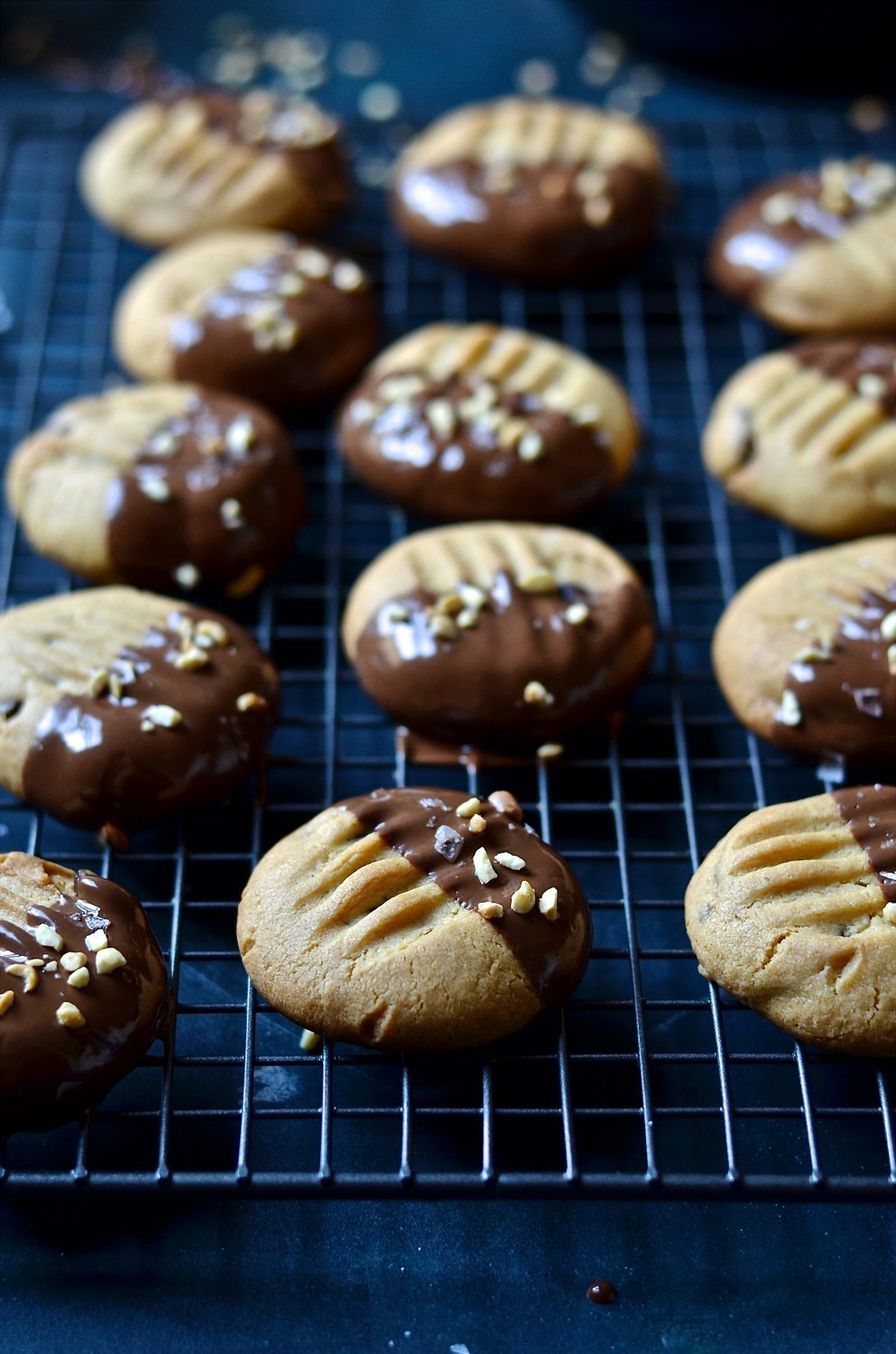 These Neiman Markus peanut butter cookies are the kind you're likely to find in grandma's cookie jar. With their fork printed tops, they're homely, old fashioned baking. Whether you prefer a soft cookie texture or a tea-dunking crispness, they're seriously moreish.
I've been meaning to share this recipe since last year but somehow it slipped through the cracks. Better late than never, though. As with so many great recipes, I first saw the famed Neiman Marcus chocolate chip cookie on Pinterest. I was curious to see what made them so popular. My first batch turned out slightly on the sweet side, so I lessened the sugar quite considerably.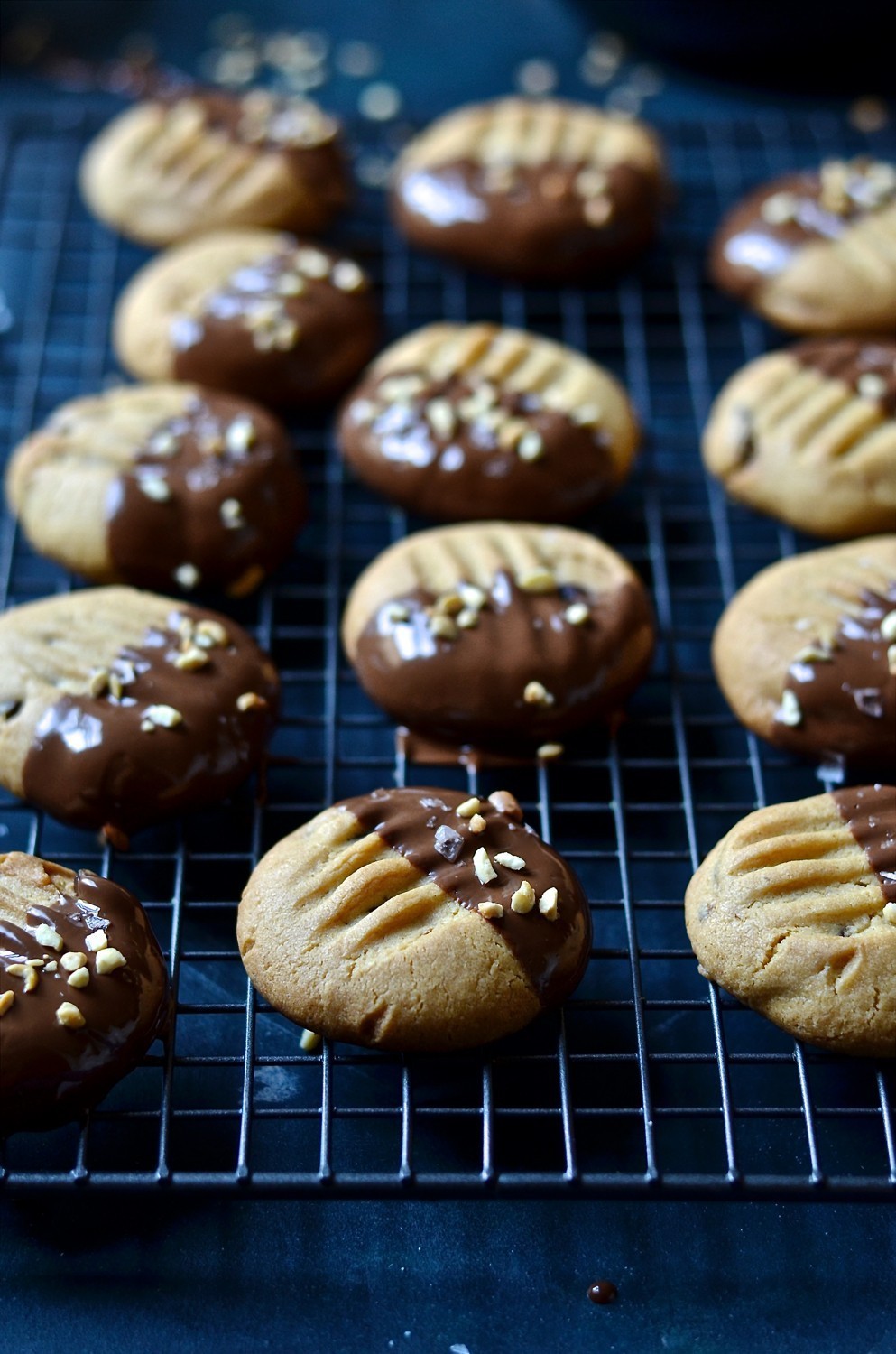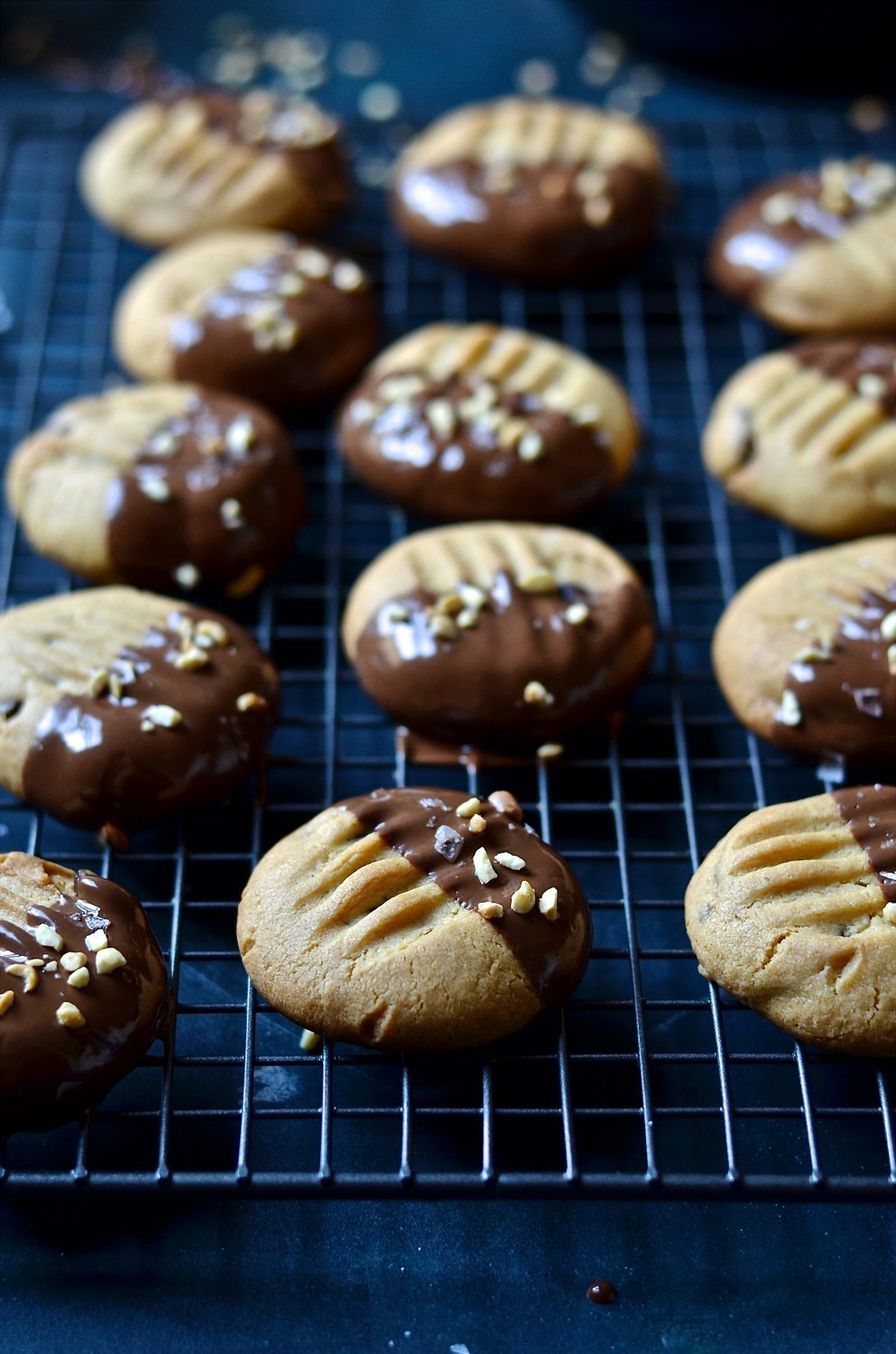 The original recipe also calls for a shot of espresso which works a charm with chocolate. Besides being coffee fanatics, we're addicted to peanut butter. After several batches of chocolate cookies, I thought we'd change things up and make a peanut butter version. We're hooked. With just the right amount of nut butter and chocolate chips, they're every bit as good as the original. We'll definitely be filling our biscuit tin with these over the holidays.
There are things that can't be improved with the addition of chocolate. To ensure total chocolate satisfaction, there's choc-chips in the cookie dough and a glossy coating for the exterior. A light scattering of toasted peanuts and sea salt provides extra scrumptiousness. If you prefer more of a cookie than a biscuit, reduce the baking time from 25 to 16 minutes. Cookies don't keep as long as biscuits so expect a softness to your bake. In this instance, I think a biscuity snap is possibly the better options.

Neiman Marcus peanut butter cookies
125g (1 stick )butter, softened
55g (1/4 cup) castor sugar
110g (1/2 cup) light brown sugar
5ml (1 teaspoon) vanilla extract
1 egg
1/2 cup crunchy peanut butter
260g (1 3/4 cup) cake wheat flour
1/2 teaspoon bicarbonate of soda
1/2 teaspoon baking powder
pinch of salt
3/4 cup dark chocolate chips
150g dark chocolate, roughly chopped and melted
2 tablespoons toasted peanuts, finely chopped
sea salt flakes, for finishing
Preheat the oven to 170º C. Line a baking sheet with parchment paper.
Cream the butter, castor sugar and brown sugar together until pale.
Add the vanilla extract, egg and peanut butter.
Sift in the flour, raising agents and salt and mix until the flour is incorporated.
Fold through the chocolate chips.
Roll into large balls and press down with a fork.
Bake for 25-27 minutes until golden.
Cool on a wire rack and then dip into melted chocolate. Scatter with chopped peanuts and a pinch of sea salt flakes.
For more treats to fill your biscuit tin, take a peak at these
Salted dark chocolate crinkle cookies
Brown butter chocolate chip cookies