Easy Homemade Tahini Recipe
11 March 2019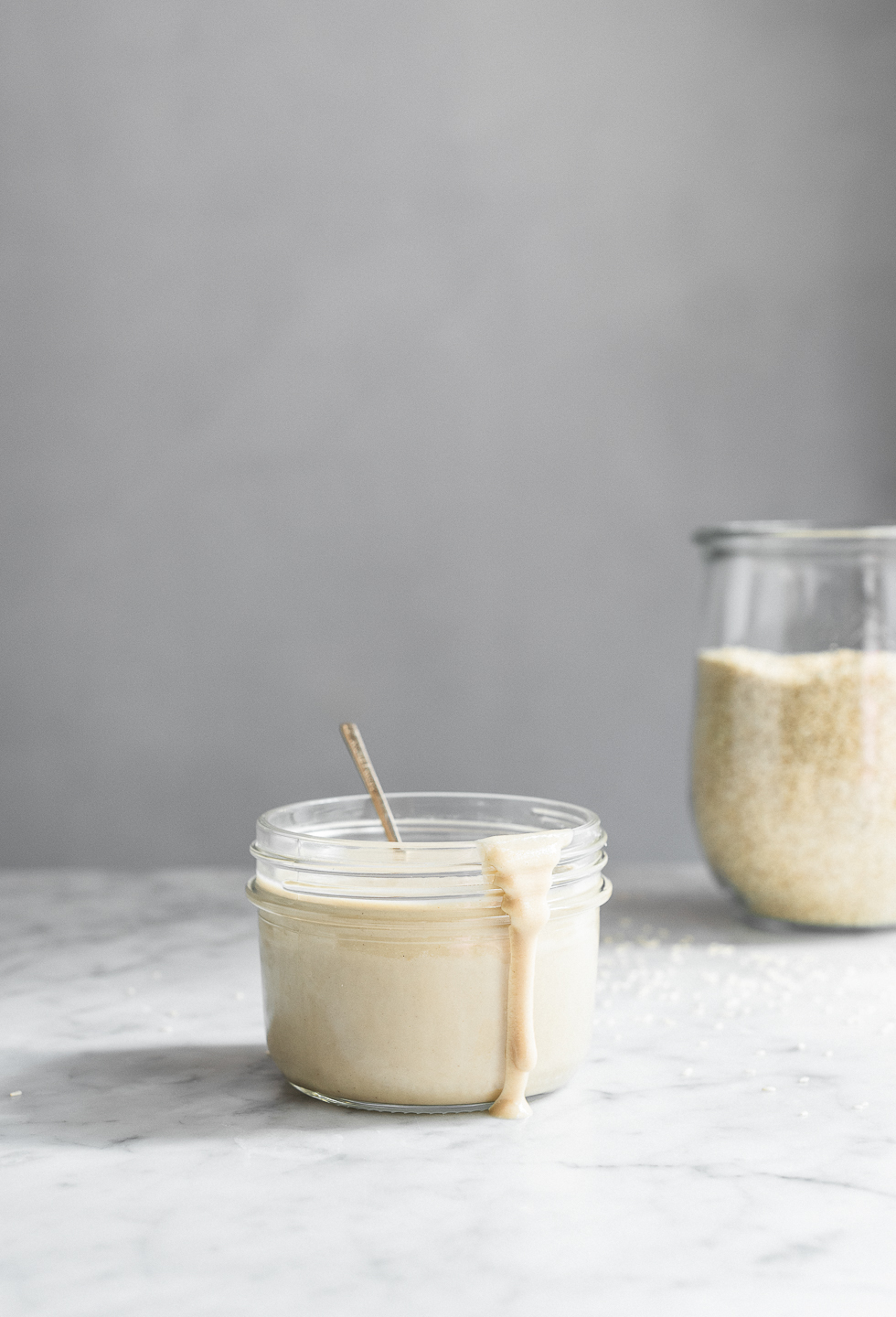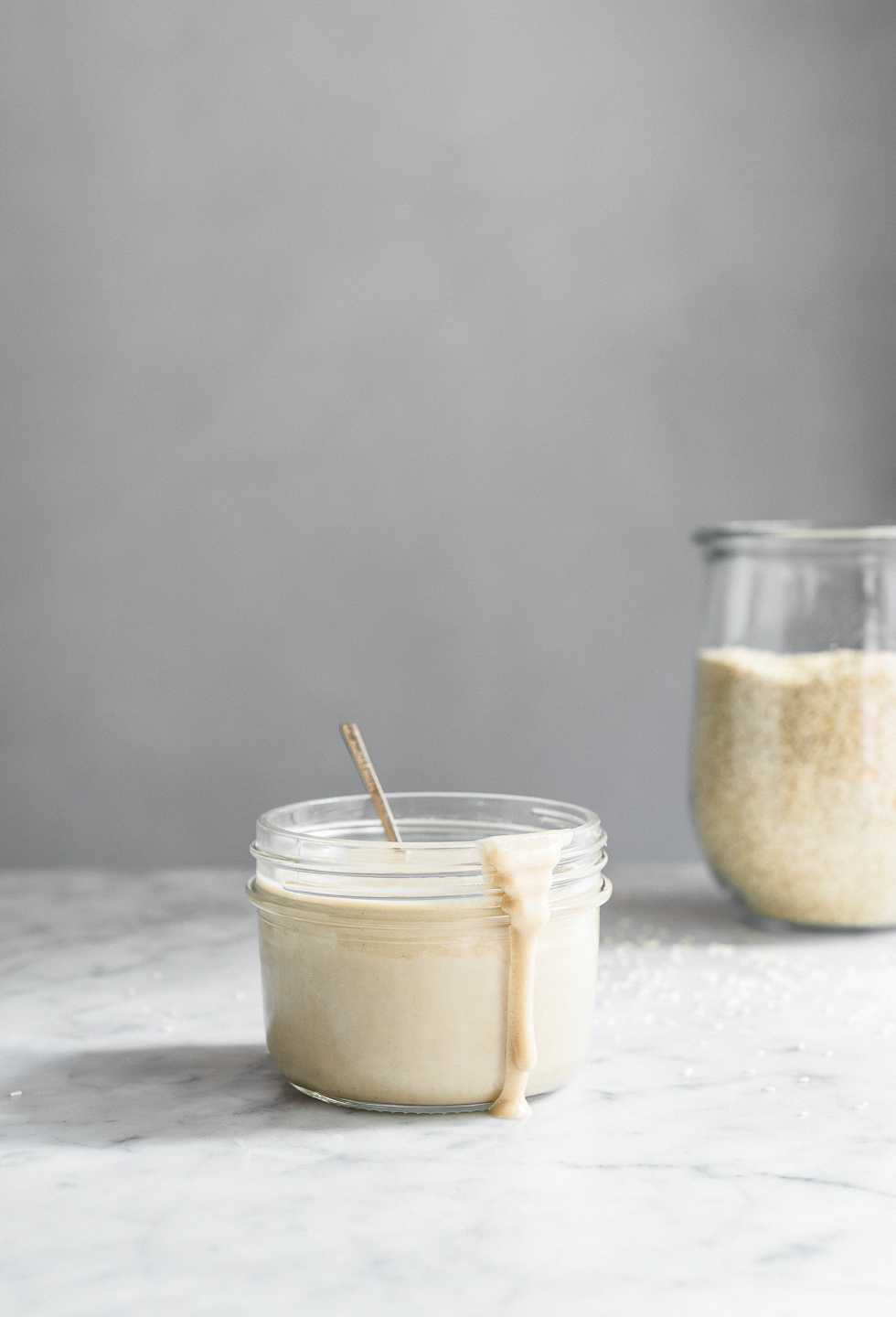 In five years of blogging, I've never posted a recipe with one ingredient. If only all recipes could be this easy. It's a cheek to call it a recipe, really, but I wanted to share it as a precursor to my next post. My Easy homemade tahini recipe is a staple in my kitchen. This taupe paste flits easily from savoury to sweet, adding a nutty richness to everything it touches. I use it enthusiastically for salad dressings, cookies, cakes and of course, hummus.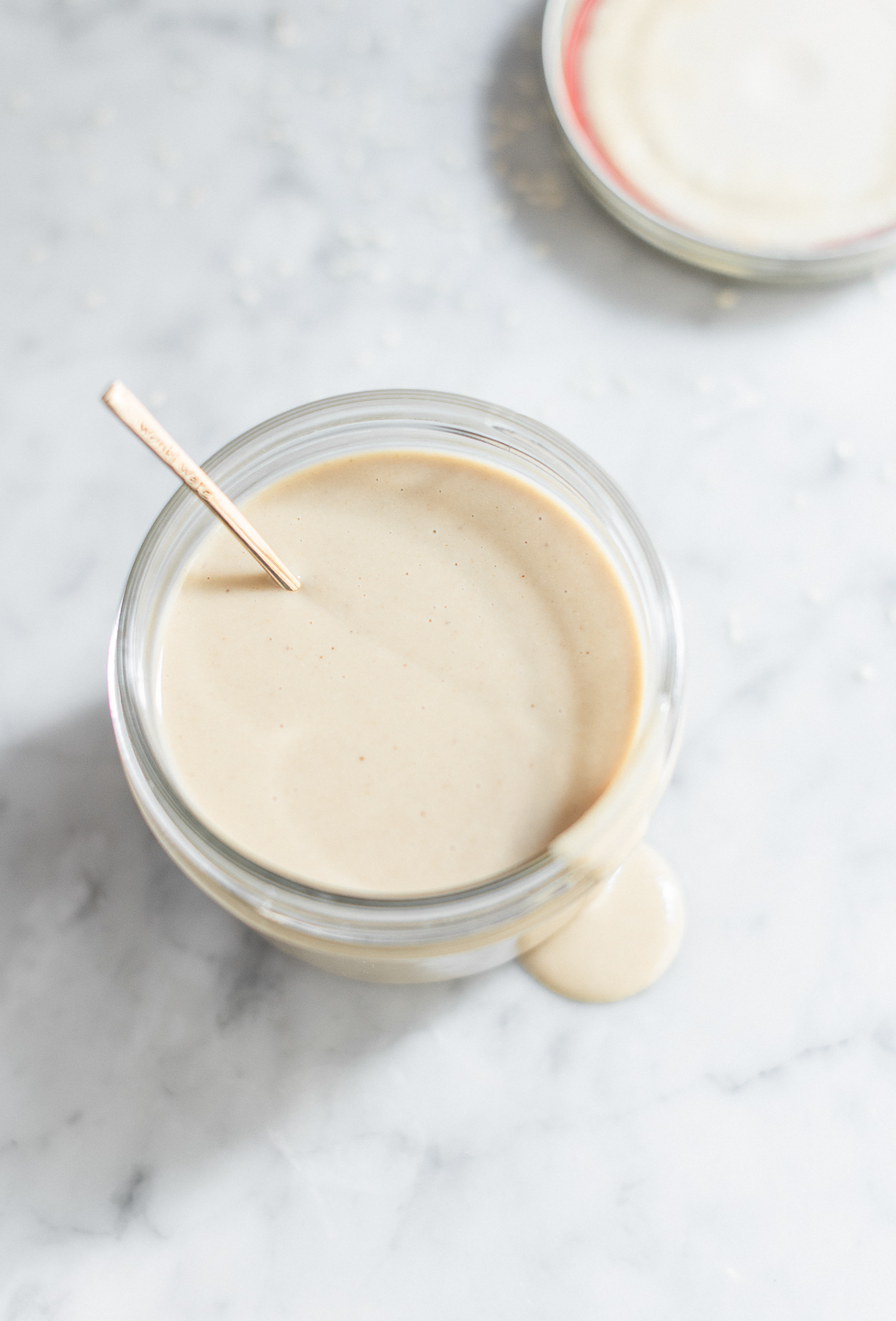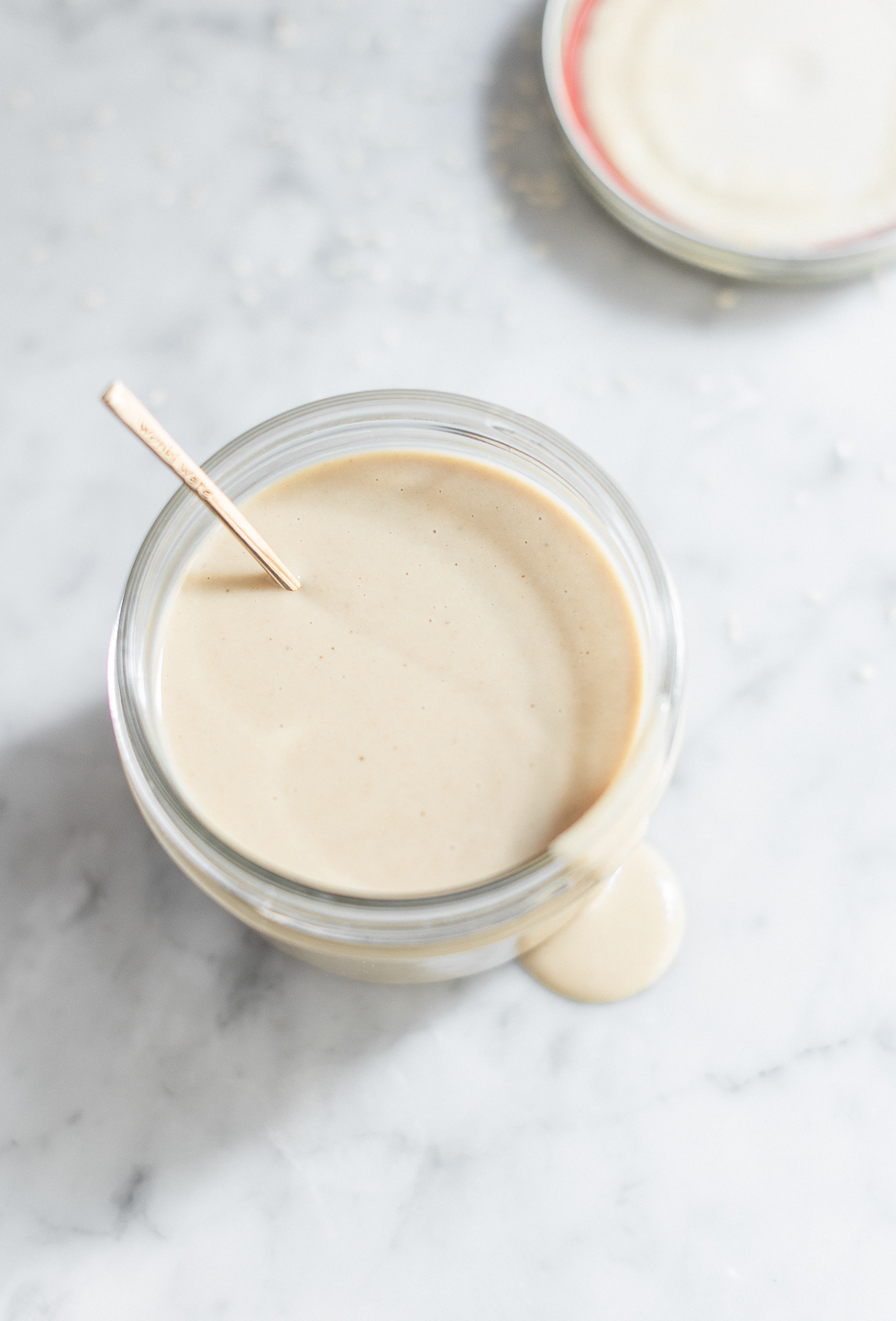 Over the past couple of weeks I've been experimenting with all sorts of nut butters, cakes and smoothies using my new Greenis blender. Of all the blenders I've used, this is by far the best. It's strong and robust enough to tackle even the toughest nuts! Almonds are probably the most resistant to breakdown and take a little longer than say, cashews, but the flavour is so good. Blanched almonds are best if you prefer a smoother mouthfeel and paler colour.
Whether making nut butters or seeded pastes, toasting is key to intensify flavour. When making small batches, I'll often toast the nuts or seeds on the stove top, but for bigger quantities, oven roasting is best. Do keep a watchful eye on them though, as they tend to catch quickly. Some colour is good  but if they're scorched, the paste will have a bitter edge. Once toasted, set the the nuts or seeds aside to cool before transferring to the blender. The easiest way to get the seeds from the roasting sheet into the blender is to tip them onto a large piece of paper. Funnel the paper and slide them down the shoot into the blender. Select the grind function and within 3 minutes you'll have creamiest homemade tahini. Couldn't be simpler.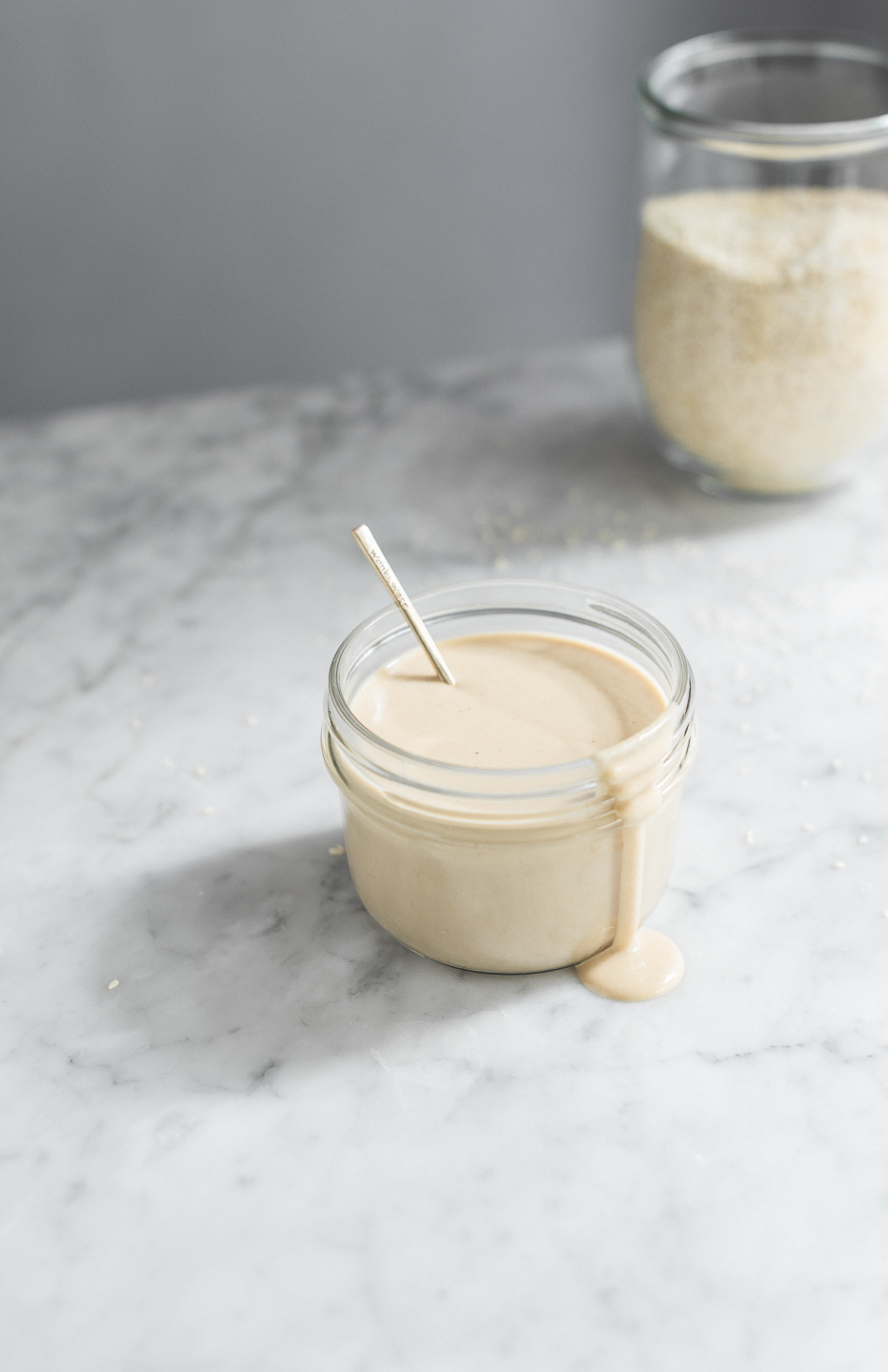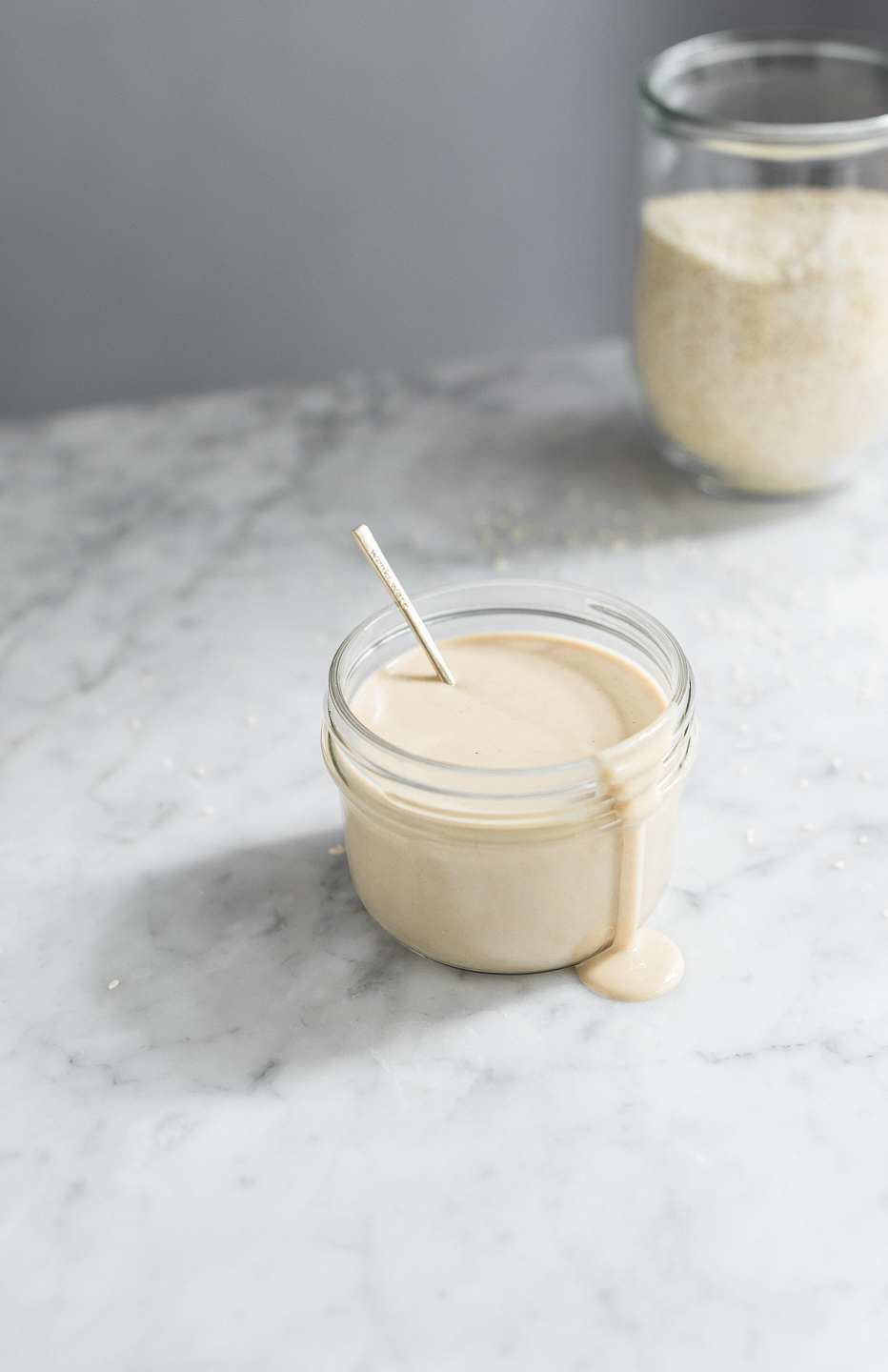 Easy Homemade tahini Recipe
Makes about 300ml
Preheat the oven to 180º C.
Spread the sesame seeds out on a large baking tray. Roast for about 10-12 minutes, turning the seeds over halfway through the cooking time. Set aside to cool.
Transfer the seeds to the Greenis blender and select the grind function.
Repeat several times or until the seeds are completely broken down and the tahini is smooth and liquid.
Pour into a sterilised jar and seal.
Recipes to make with tahini:
White bean hummus with candied tomatoes
Roast Aubergines with miso and pomelo