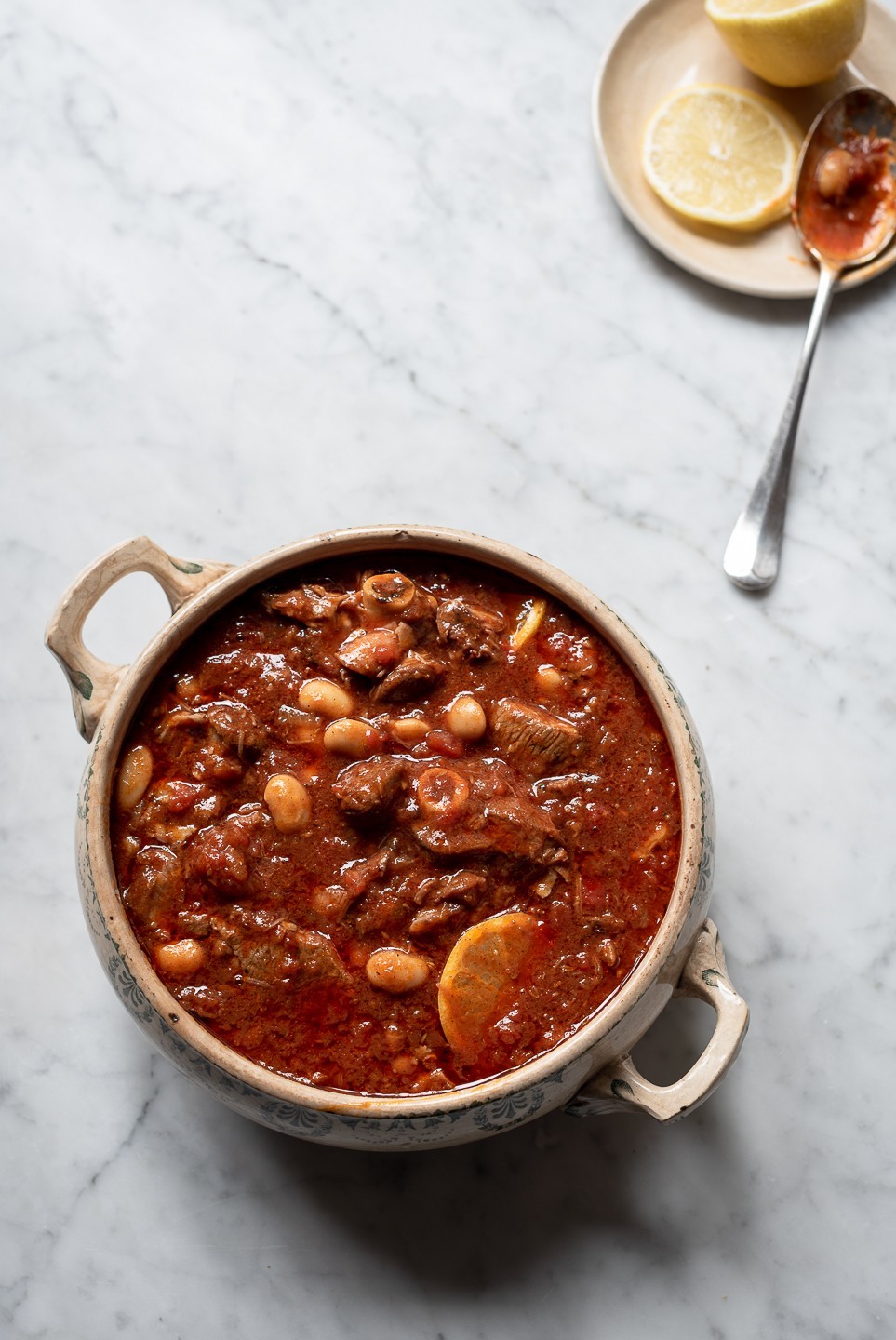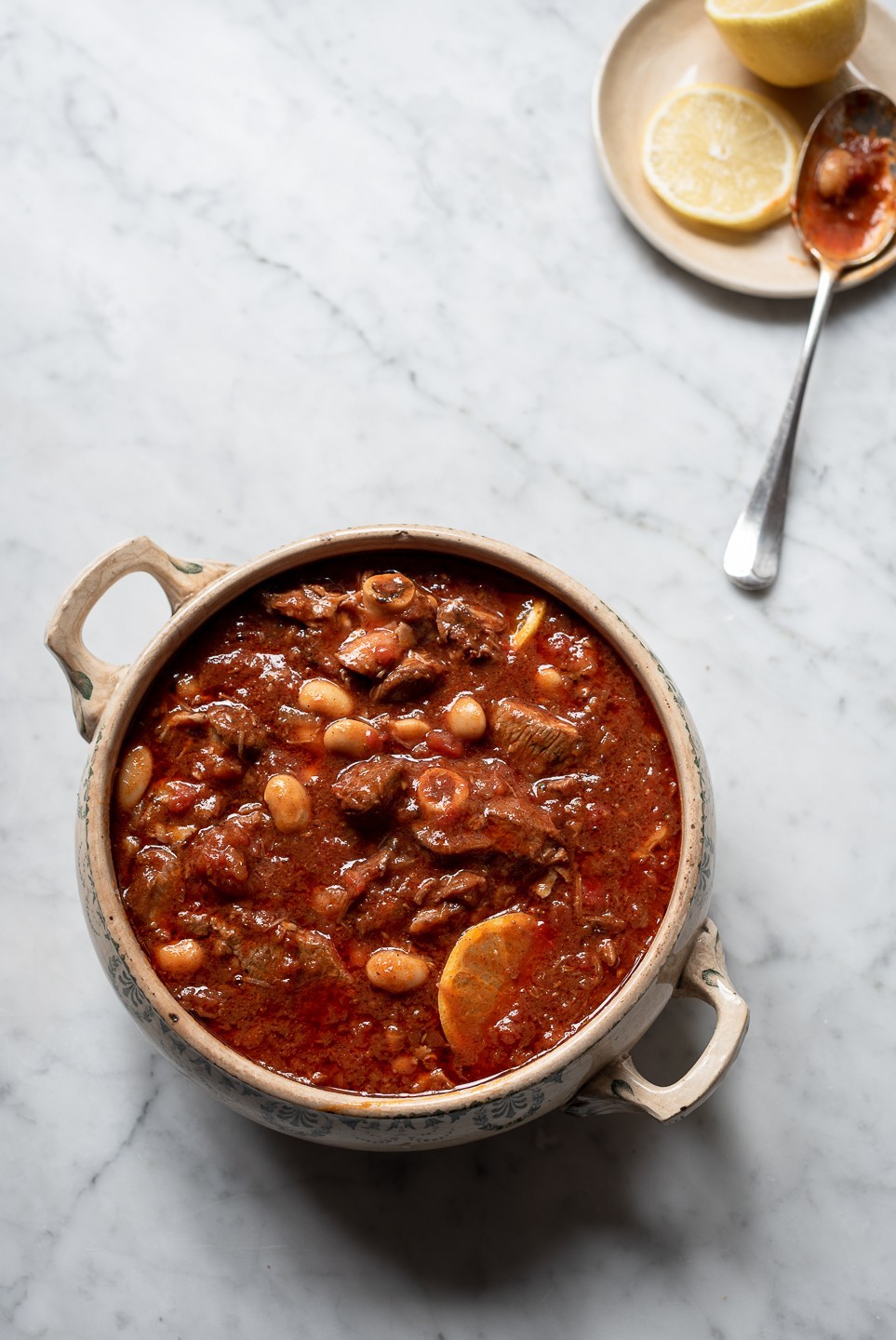 When it comes to celebrations, there's nothing quite like lamb to mark the occasion. This Easter, I'm making a North African lamb knuckle Bredie in place of a more traditional roast leg of lamb. As the days become shorter and air brisk , I'm drawn to hearty casseroles that offer warmth and comfort. The flavours of this bredie are redolent of classic Cape Malay cuisine, rich in personality and a complete joy to eat.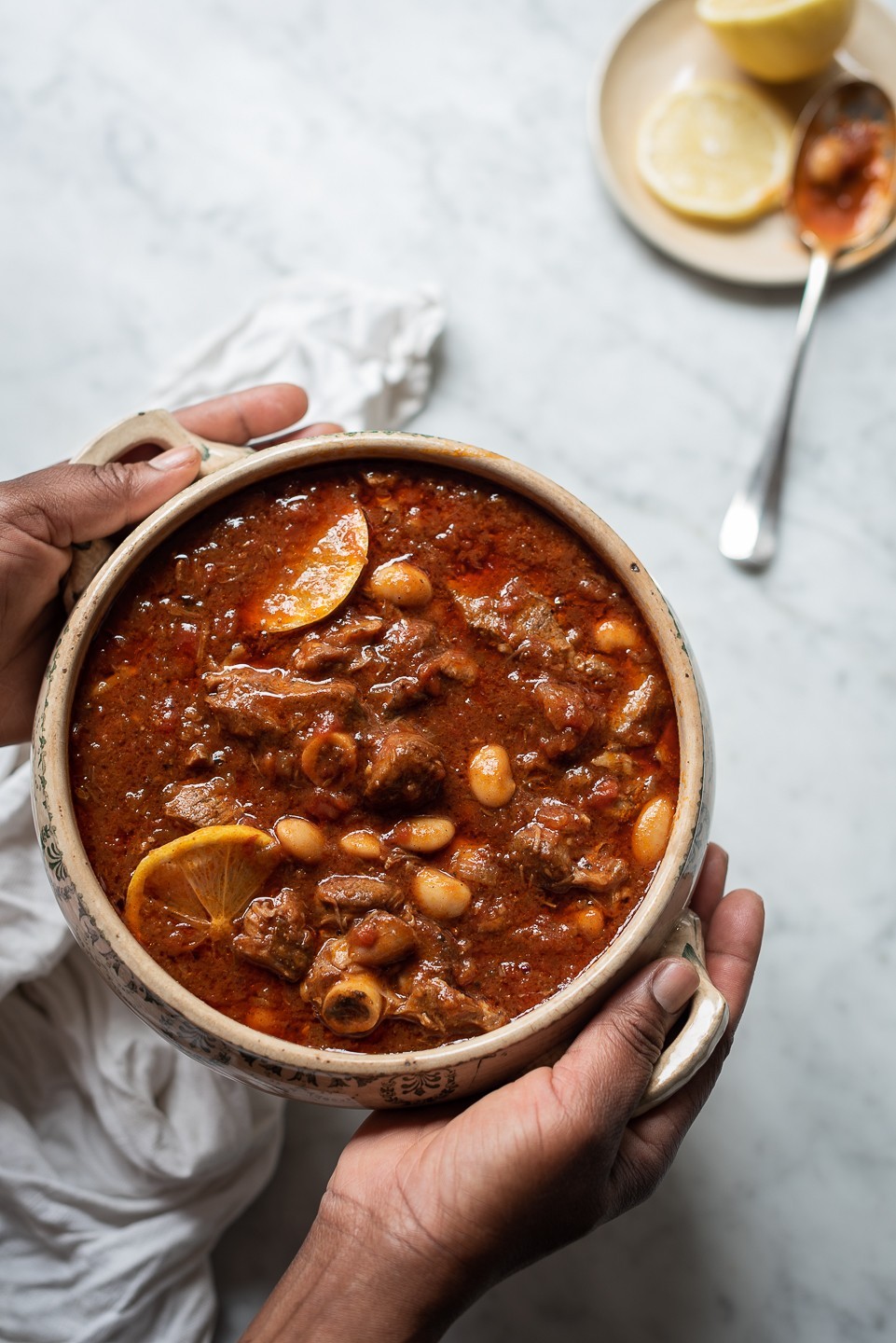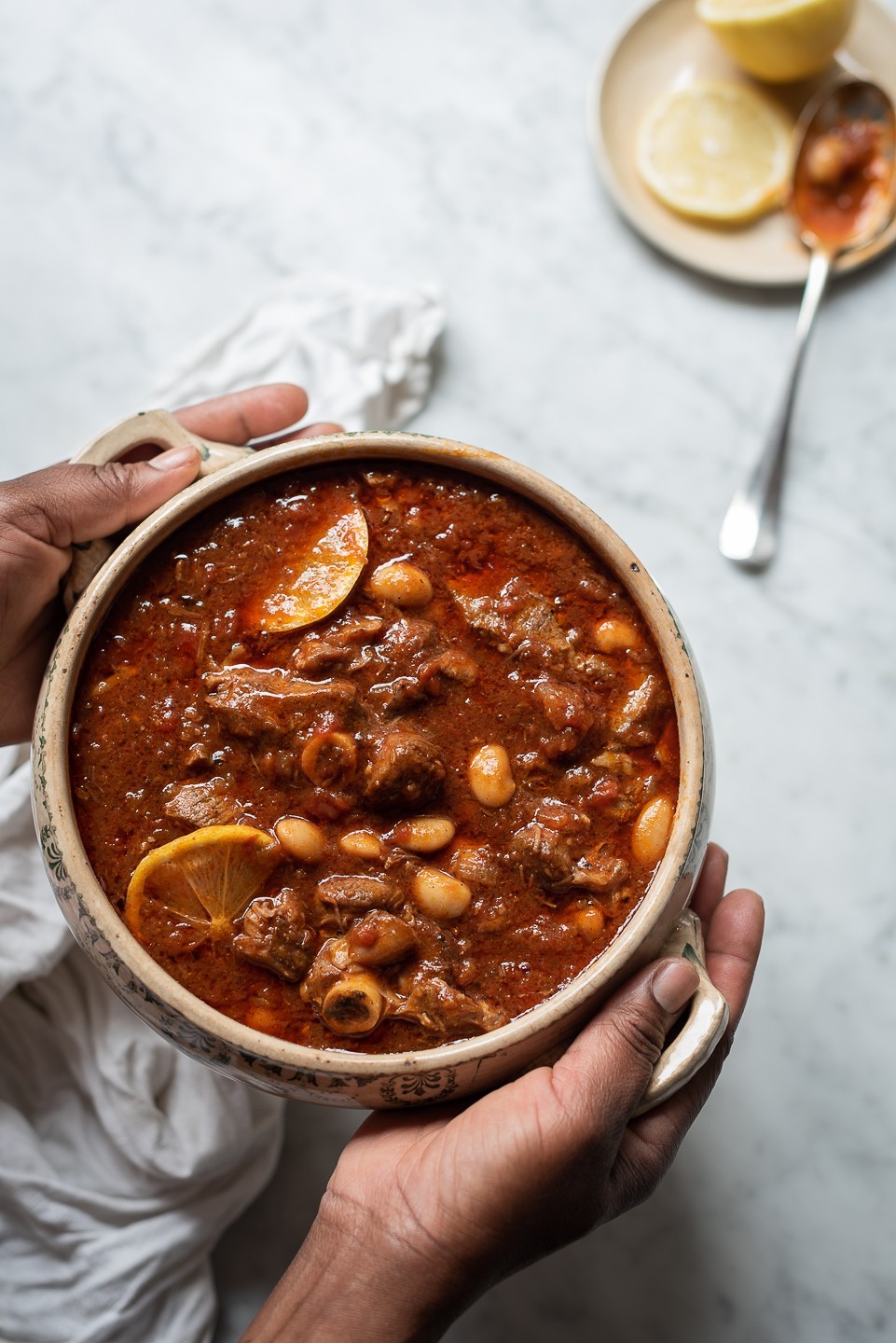 Bredie is as much a part of South African food culture as Milktart and pancakes. Traditionally, it's made using  mutton or stewing lamb. As with most stews, the flavourings are efficiently simple with foundational basics like onion, garlic and a good stock. From there, you can add any number of vegetables. Pumpkin, green beans and waterblommetjies are firm favourites. Typically, bredie is a slow-cooked Cape Malay stew. While not especially hot, it is mildly spicy with great depth of flavour. Coriander, garam masala and cumin are responsible for the earthiness of the sauce, while ginger and chilli offer a heated element. I balance the savouriness and tomatoey acids with a squidge of honey.
Choosing the right cut of meat for your North African Lamb Knuckle Breadie
Here, I've used lamb knuckles. They're fatty and gelatinous with a gentler taste than mutton. You could of course use lamb shanks or boneless lamb pieces. Bear in mind though, that meat on the bone with some fattiness with deepen the flavour of the bredie.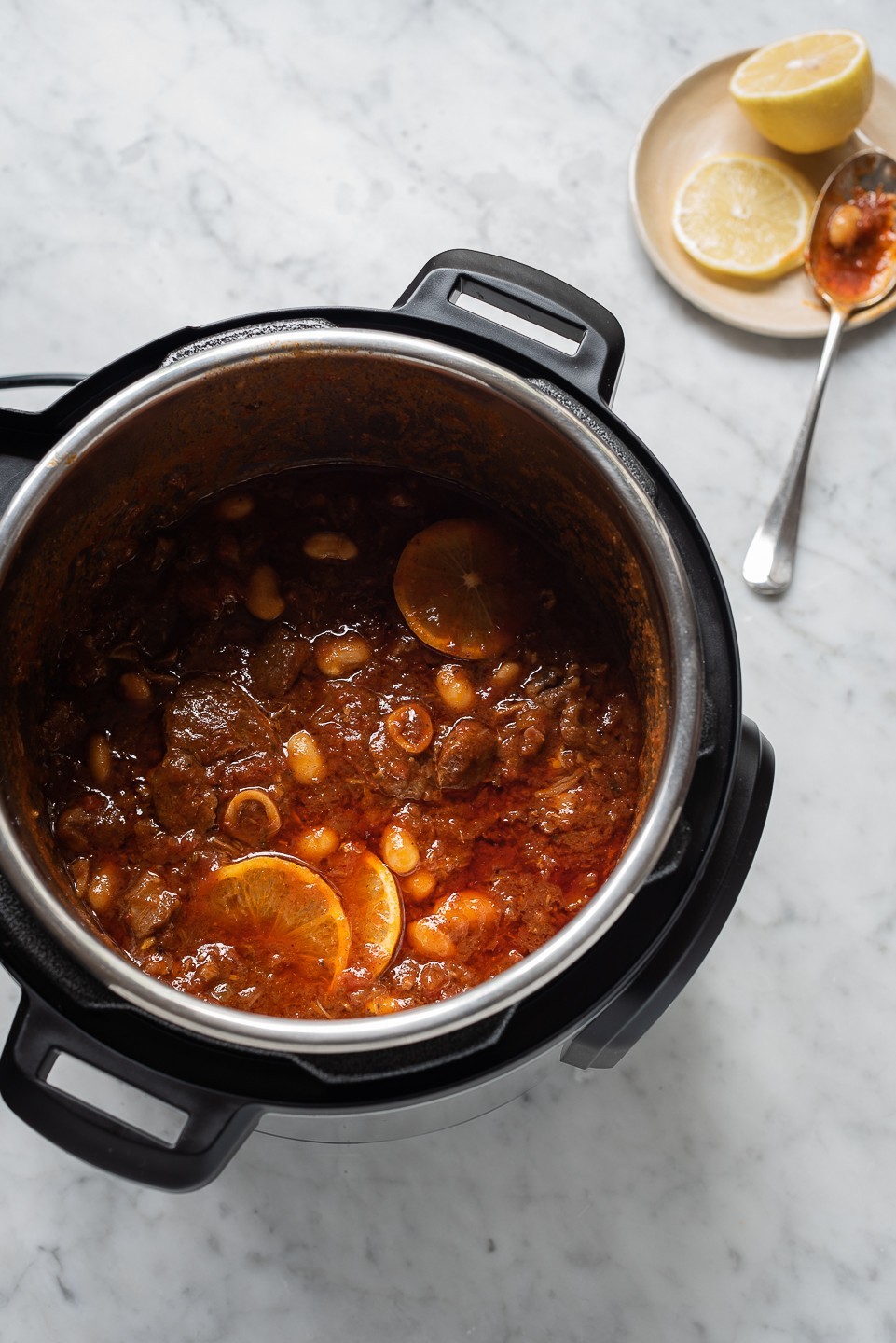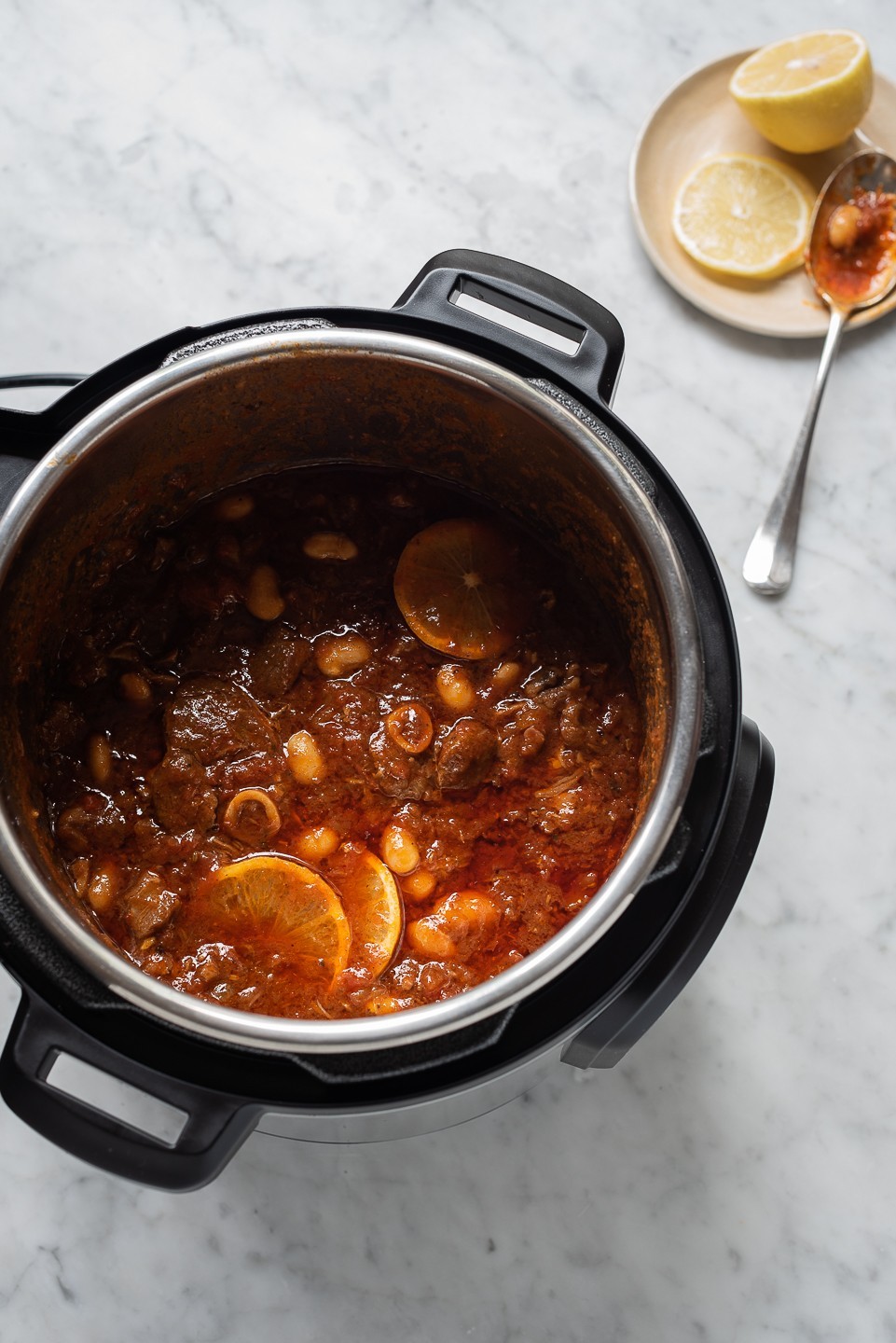 I cooked the bredie in my new Instant Pot. It's a game changer as far as pressure and slow cooking is concerned. After 45 minutes, the meat falls away from the bone and is soft enough to eat with a spoon. Once I've reduced and thickened the sauce with a cornflour slurry, I mix in creamy white beans and sliced lemon to cut through the fattiness of the lamb and brighten the flavours. Serve with a bowl of fluffy mash or couscous tossed with currants and toasted almonds.
Instant Pot is available at all @Home stores and online at Yuppiechef, priced from R1,999.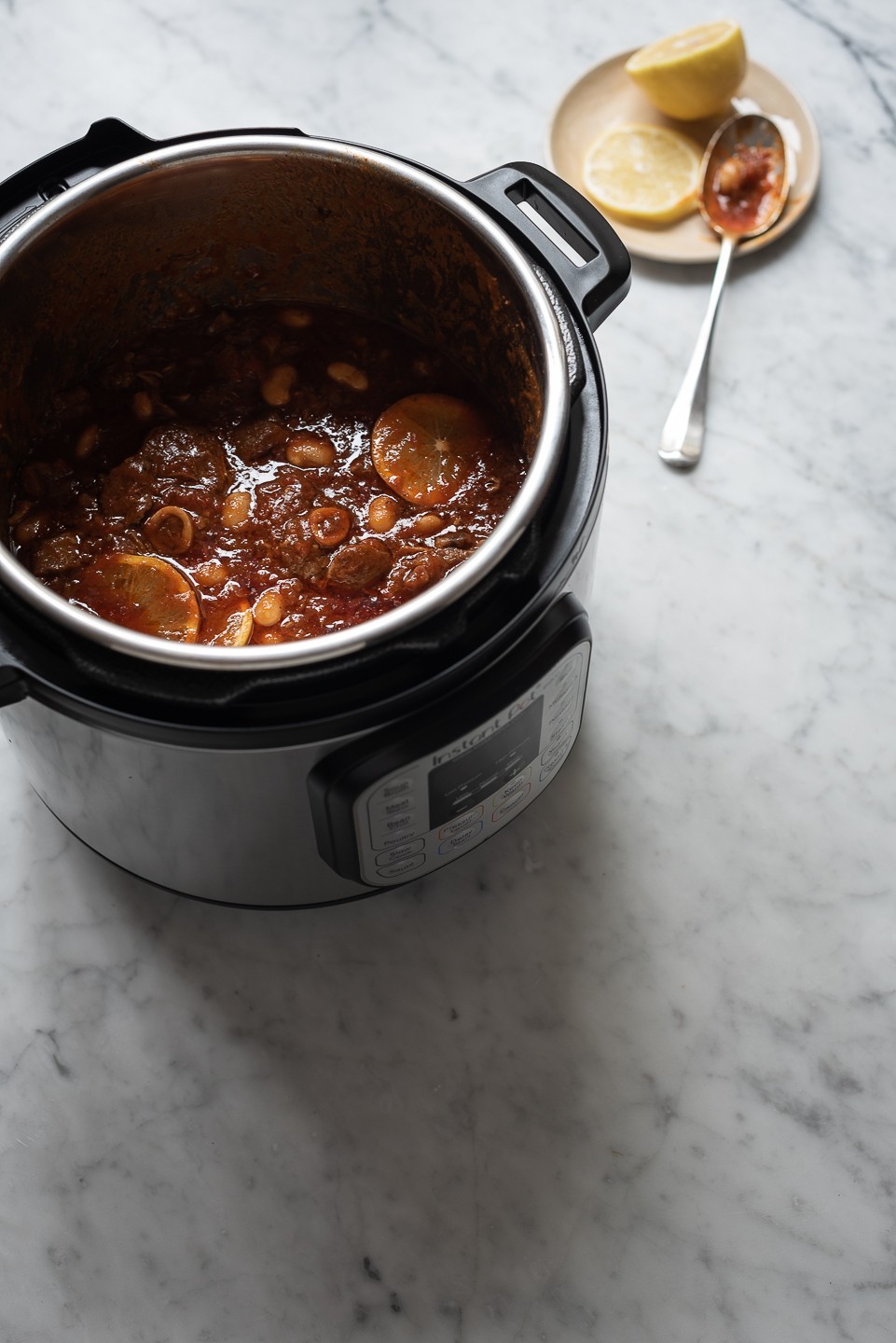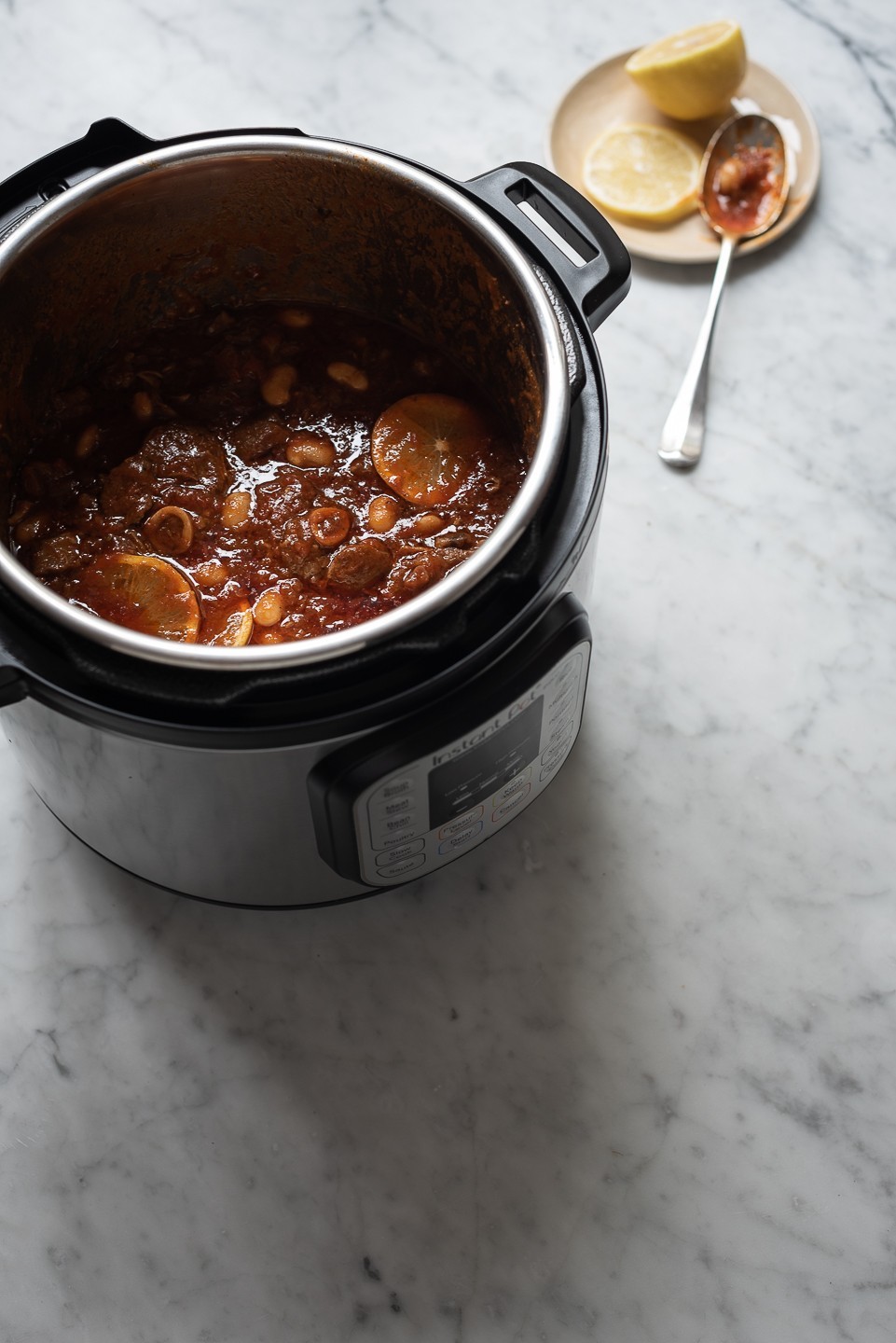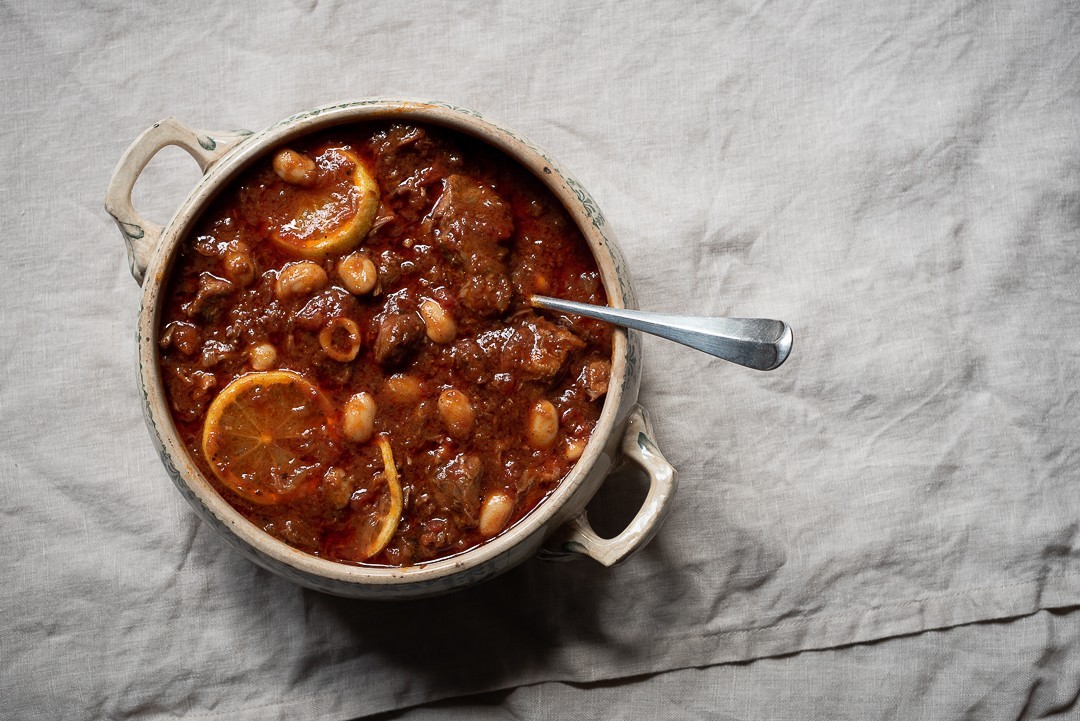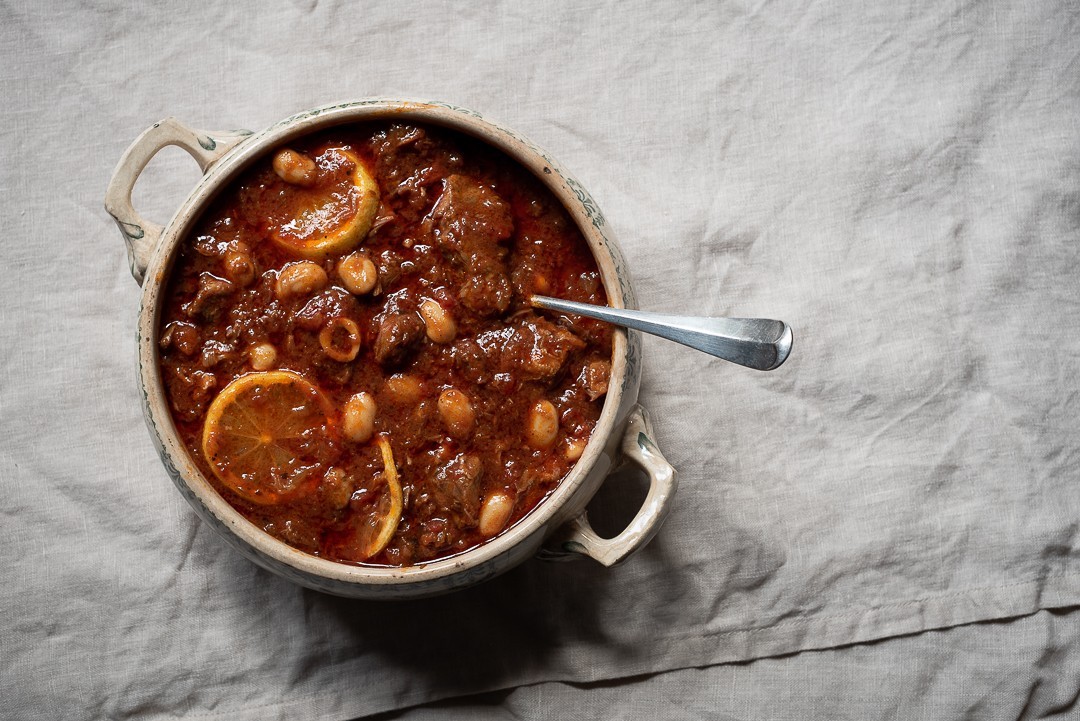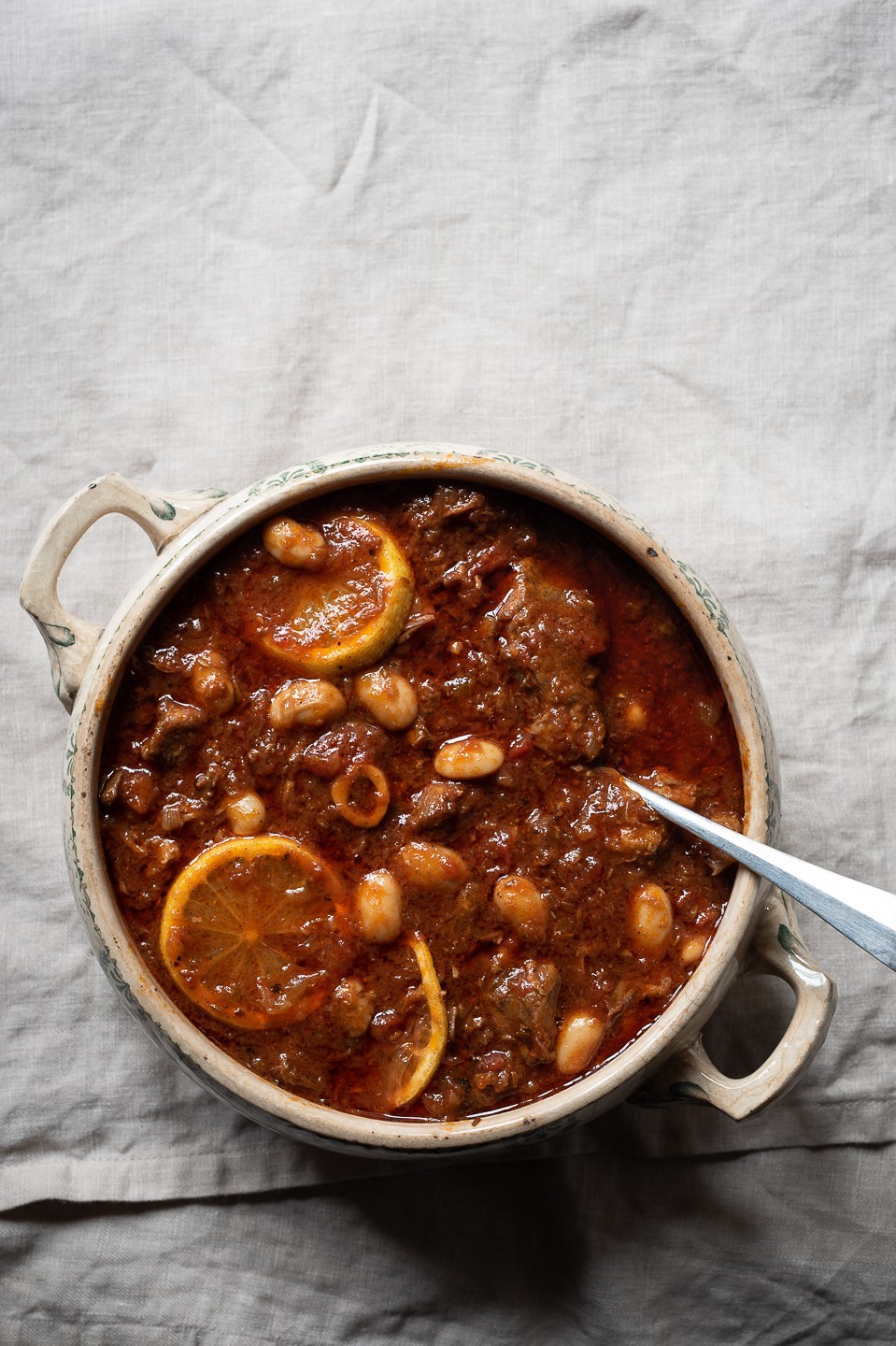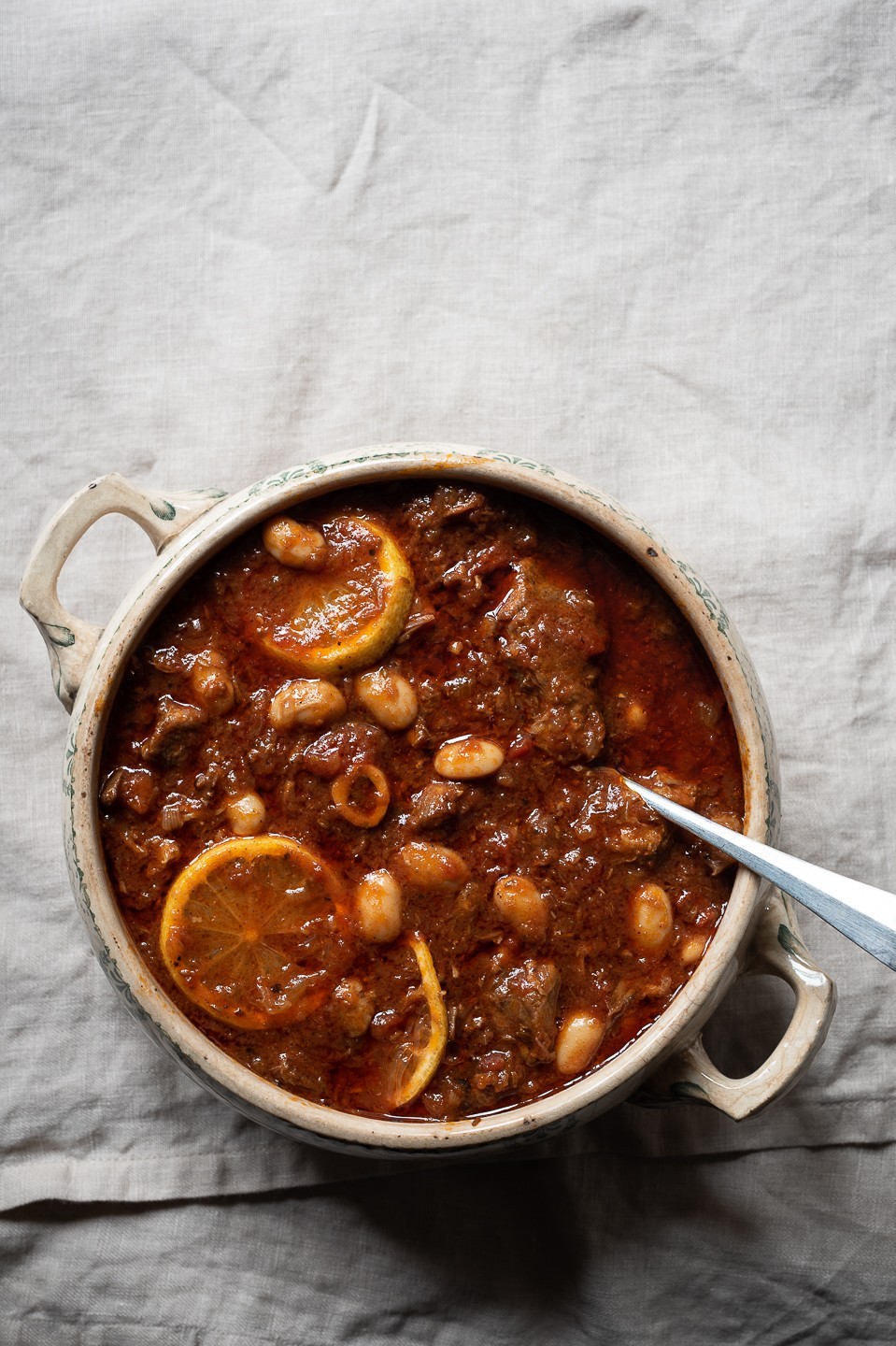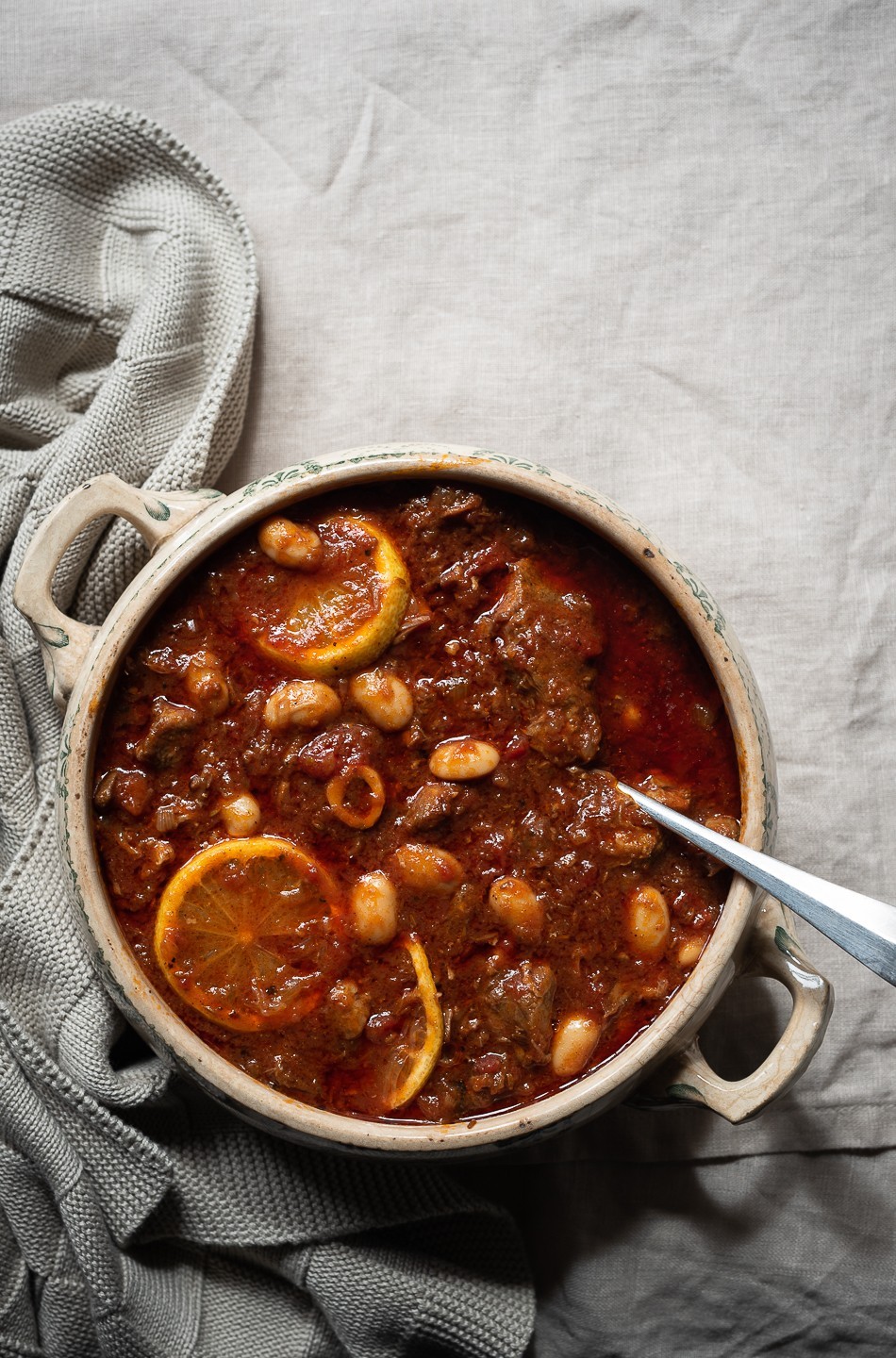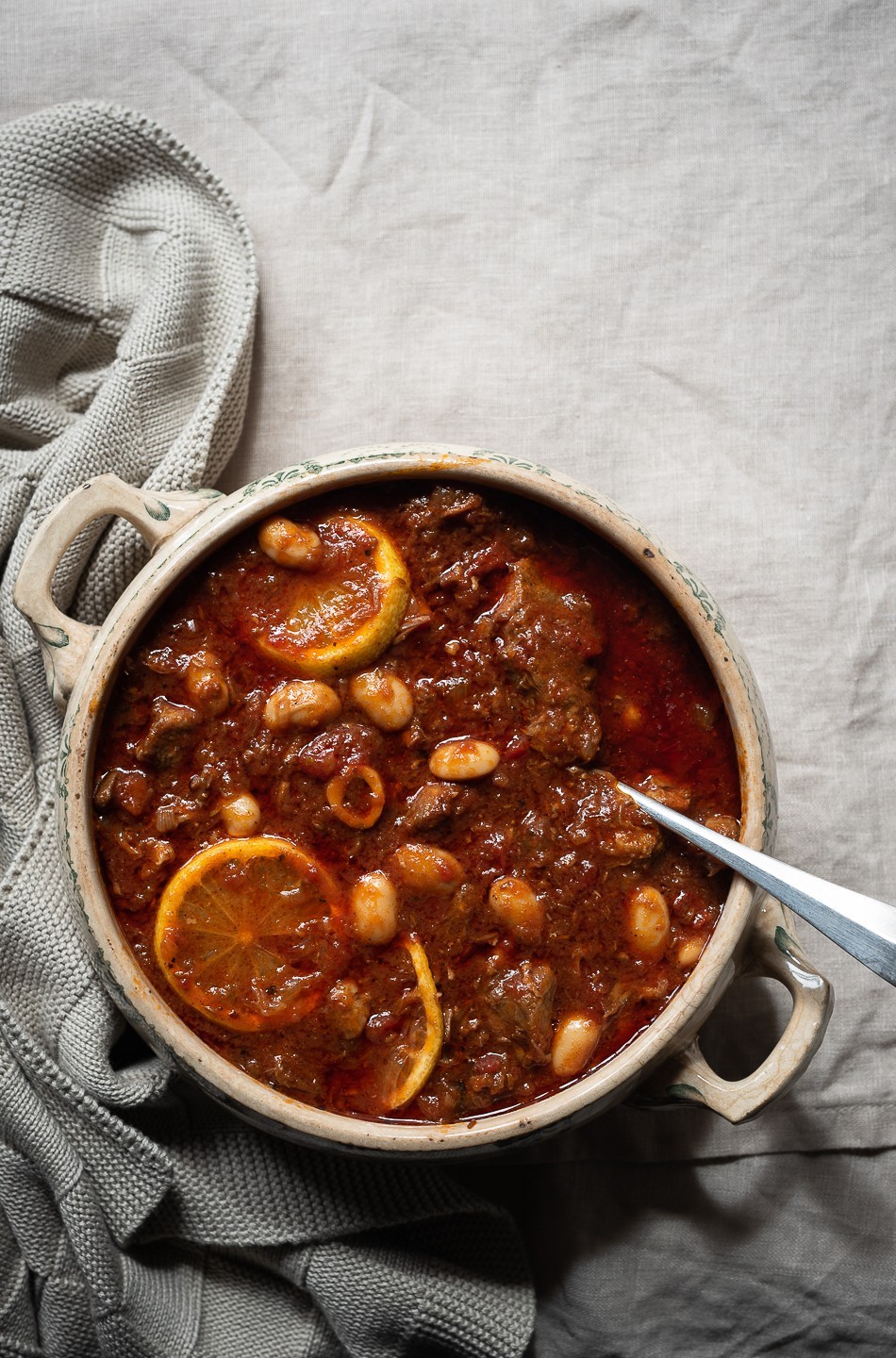 North African lamb knuckle Bredie
Serves 6-8
30ml (2 tablespoons) olive oil
1.4 kg free range lamb knuckles, at room temperature
2 red onions, sliced into half moons
2 cloves garlic, minced
15ml (1 tablespoon) freshly grated ginger
10ml (2 teaspoons) cumin seeds
5ml (1 teaspoon) ground coriander
10ml (2 teaspoons) garam masala
2.5ml (½ teaspoon) dried red chilli flakes
30ml (2 tablespoons) tomato paste
2 x 400g tins chopped tomatoes
10ml (2 teaspoons) honey
250ml (1 cup) chicken stock
15ml (1 tablespoon) corn flour mixed with 30ml cold water
1 x 400g tin white beans, rinsed and drained
1 lemon, sliced into rounds, seeds removed
salt and freshly ground black pepper
Season the lamb on both sides with salt and freshly ground black pepper.
Set the Instant Pot to Sauté function. Heat 1 tablespoon oil until hot, then brown the meat on both sides. I do this in batches to ensure the meat develops good caramelization. Remove from the pot and set aside.
Keeping the Instant Pot on Sauté function, add another tablespoon olive oil along with the onions and sauté until softened, about 5 minutes. Stir in the garlic and ginger and cook for another minute. Add all the dry spices, including the chilli flakes and cook for about 2 minutes.
Add the tomato paste, chopped tomatoes, honey and stock. Return the meat to the pot and submerge in the sauce. Cover with the lid on and lock into place. Select the pressure cook function and set the timer to 45 minutes. Use the natural slow pressure release method for 10 minutes. Turn the pressure vent towards you to release the remaining steam.
With a slotted spoon, remove the meat and place in a bowl. Set the Instant Pot to Sauté function and reduce the sauce for 15 minutes. Add the corn-flour slurry and simmer until the sauce is thickened, about 3 minutes.
Add the beans and meat to the sauce and heat through. Place the lemon slices in the sauce.
Serve the bredie with buttery mashed potato or couscous.
This post was proudly sponsored by Instant Pot. As always, opinions and comments are my own and based on personal findings. 
If you're still after a leg of lamb roast, this one will do very nicely, too.
Roast leg of lamb with sweet onion marmalade