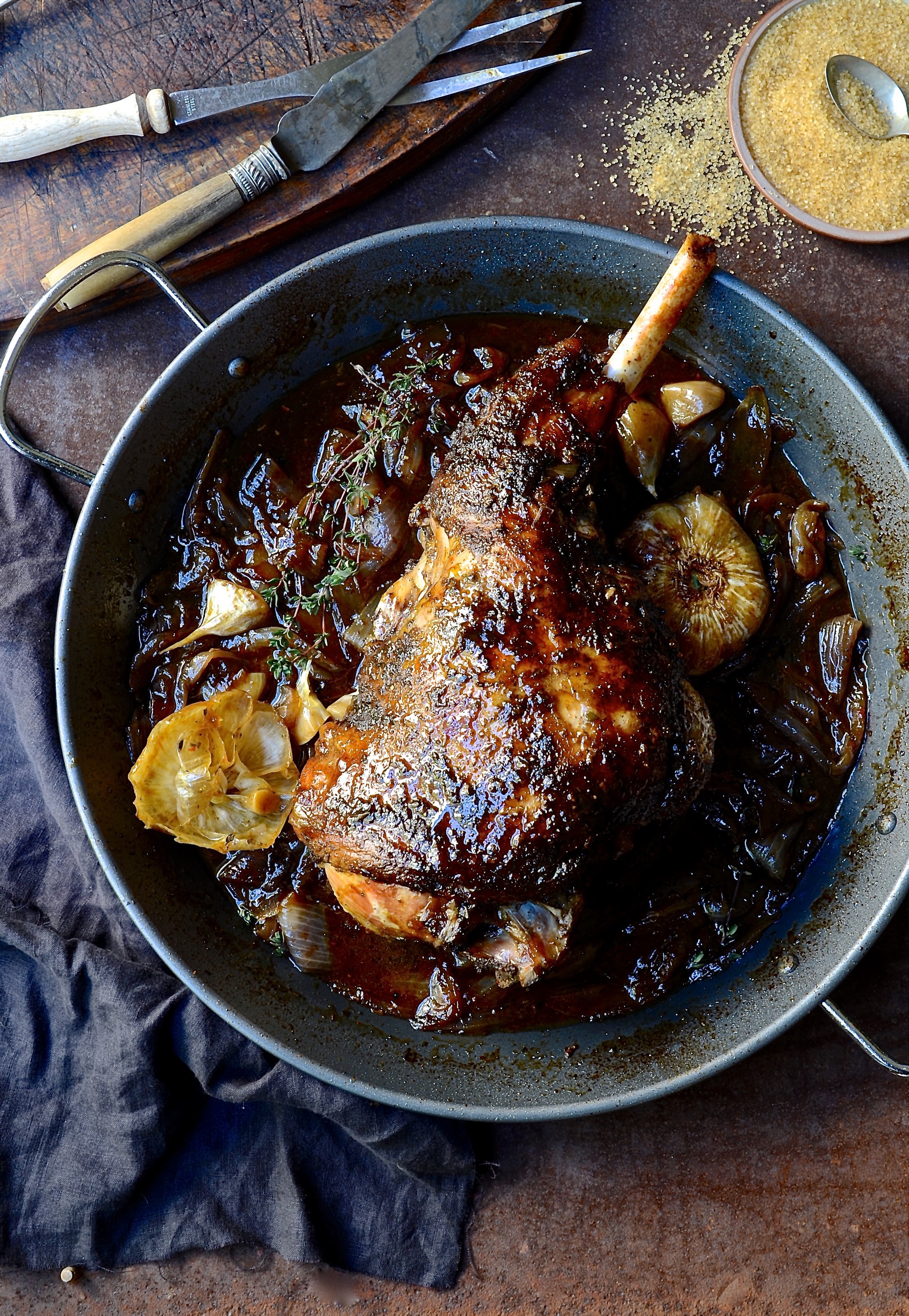 Food is central to the way in which we celebrate life, whether it marks a religious feast or a casual gathering with friends and family. Often what we share around the table is less important than the spirit in which it's offered, although bringing a roast to the table is always special. Favoured for its distinctive taste, lamb lends itself well to a host of different cooking methods and flavourings. Simplicity is often the secret to the best recipes. Cooking doesn't always need to be complicated. This roast leg of lamb with sweet onion marmalade is testament to the art of slow cooking.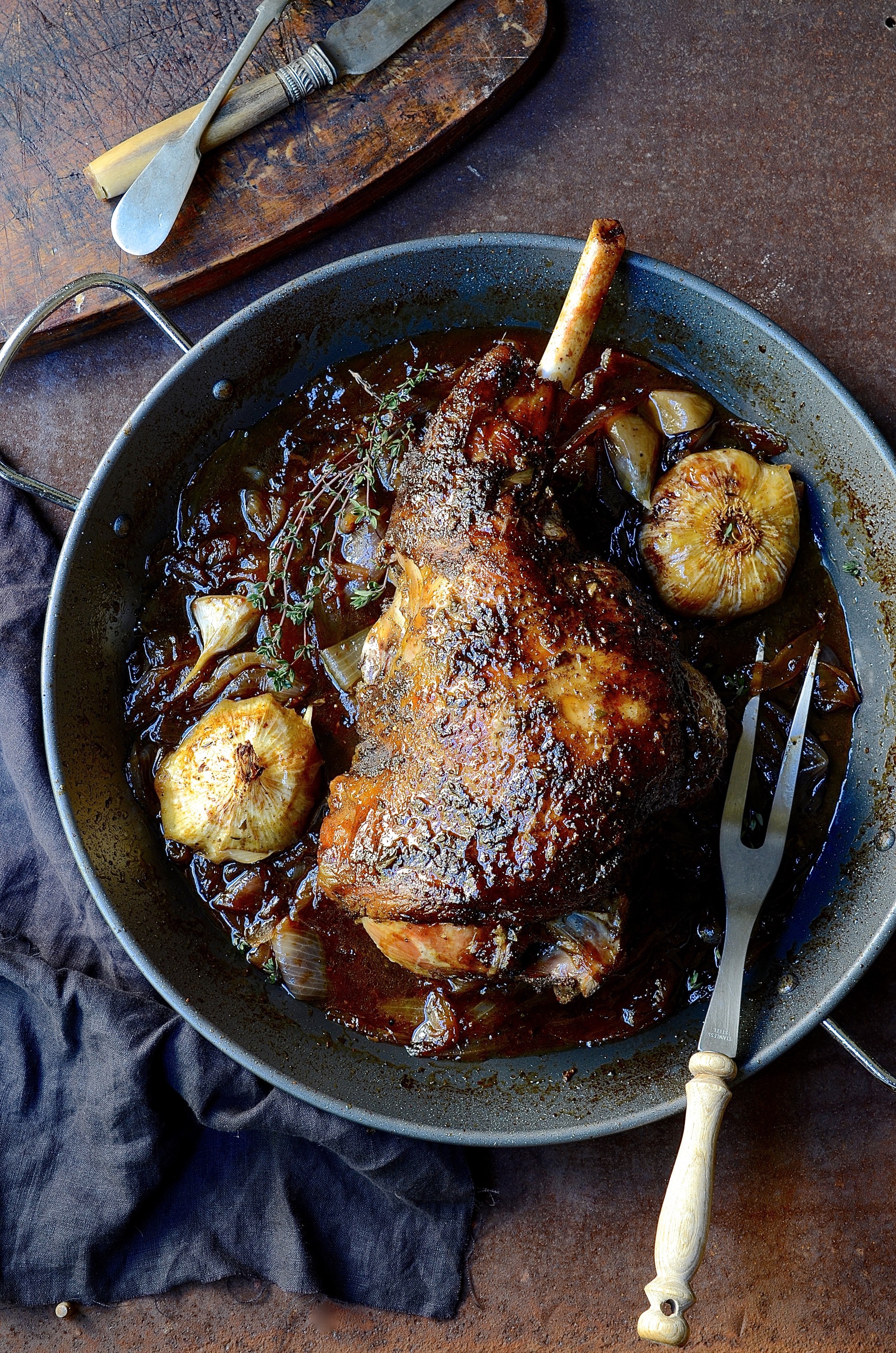 Here, I've aimed to keep the ingredients to a minimum, using them in a way that concentrates the flavour of each. There are three key players in this recipe – succulent free-range Karoo lamb, red onions and Natura Sugars. When cooking with only a few ingredients, choosing the best quality is most important. I'm partnering with Natura Sugars, a Cape Town based company who's exclusive range of unrefined sugars are truly superior. This special range of sugars are free from bleaching and irradiation. With 7 variants to choose from, they've become my go-to ingredient for baking and savoury meat dishes that require a sweet contrast.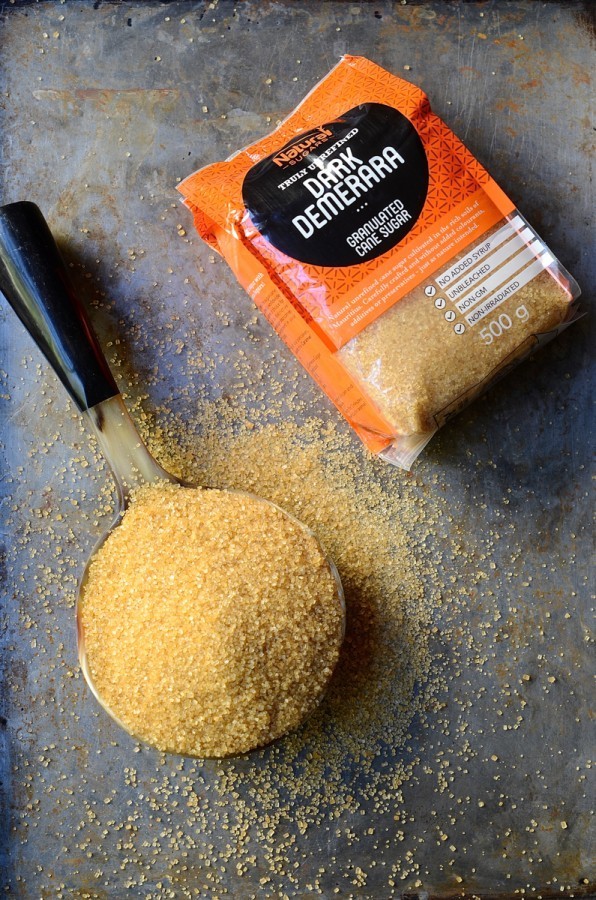 The combination of savoury and sweet is a familiar to most South Africans. Fresh and dried fruits are mainstays to many local dishes, often popping up in lamb, chicken and beef recipes. Rather than the traditional use of fruit, I've chosen to caramelise heaps of onions with some garlic and thyme. A splash of balsamic vinegar helps gives the jam a tangy stickiness which I love. While the lamb and onions contain natural sugars, the addition of molasses-rich demerera sugar amps up the caramelisation.
Essential steps to making the Best Roast Leg of Lamb
There are essentially two steps to this lamb roast. Marinating and slow roasting. It's as simple as that. I'm a firm believer in marinating, whether it's a dry spice rub or an oil-based marinade. The meat benefits from an overnight resting, encouraging the flavours to draw deep into the lamb.  Let's talk about cooking methods. Slow roasting gets the oven to do all the work. This is clever cooking. Once the prep work is done, it requires very effort, more of a watchful eye, really. Several hours later, you're rewarded with meltingly tender meat and a pan-like jam that'll impress the socks off your guests.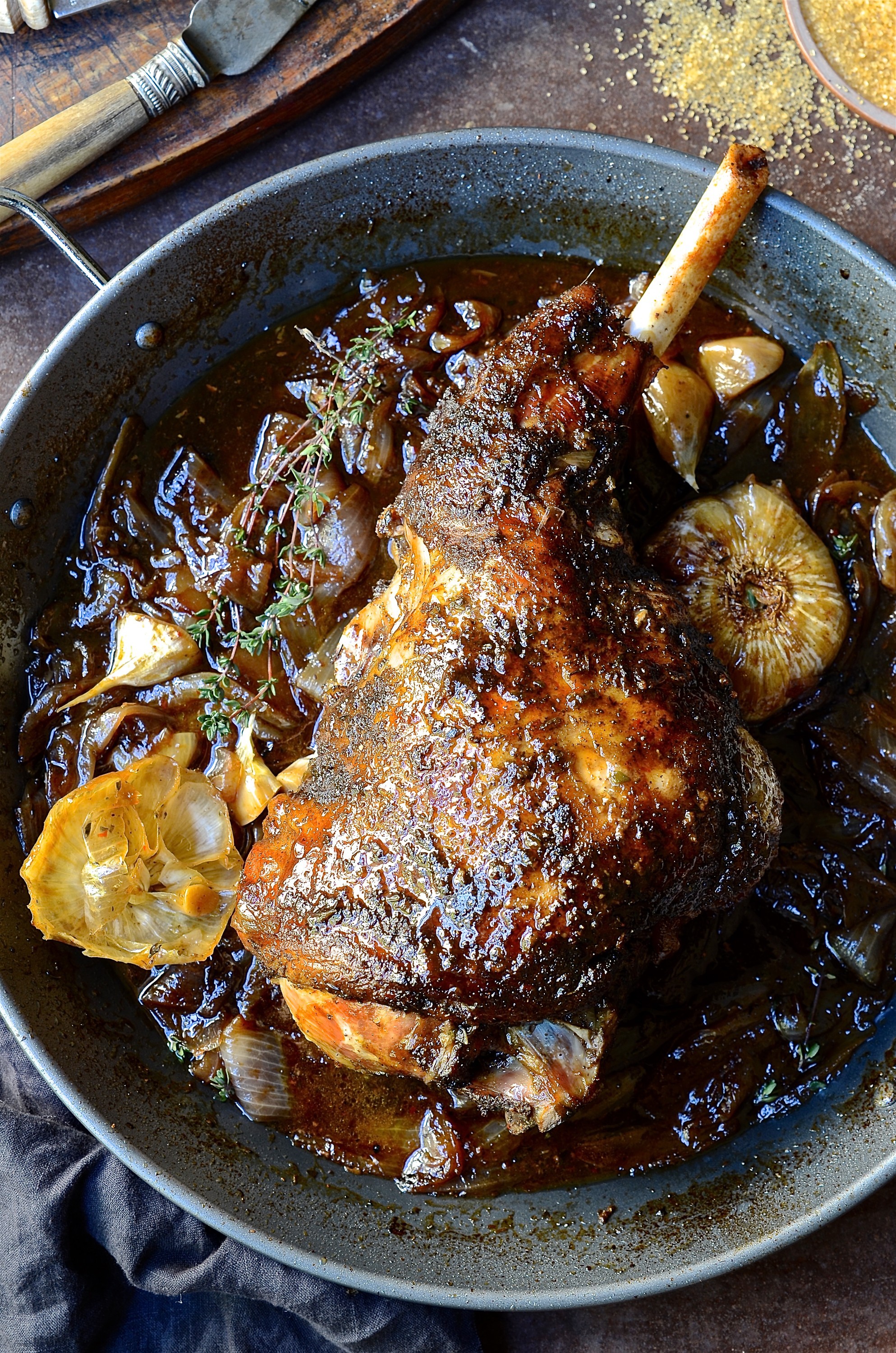 Roast leg of lamb with sweet onion marmalade
Marinade
2 tablespoons coriander seeds
2 stems rosemary, de-stalked
1 clove garlic, peeled
2 red chilies, with or without seeds, depending on taste
1 ½ teaspoons sea salt flakes
freshly ground black pepper
1 tablespoon Natura Sugars Dark Demerara
1/4 cup extra virgin olive oil
For the roast
extra virgin olive oil
2.5kg free-range leg of lamb
4 onions, peeled and cut into wedges
1 whole garlic bulb, halved
3 stems thyme
1/4 cup chicken stock
3 tablespoons Natura Sugars Dark Demerara
2 tablespoons good quality balsamic vinegar
salt and cracked black pepper
Starting with the marinade, toast the coriander seeds in a dry pan for several minutes until fragrant.
Place all the marinade ingredients, except the olive oil in a spice grinder or mortar and pestle. Pulse or grind until fine. Combine the spices with the olive oil.
Massage the spice marinade into the lamb, place in a non-metallic dish and cover with cling film. Refrigerate overnight.
Remove the lamb from the fridge and bring up to room temperature. Preheat the oven to 180º C.
Place the onions, garlic and thyme in a large roasting tin. Drizzle with olive oil and season with salt and pepper. Place the leg of lamb with the fatty side facing down on top of the onions. Pour the stock in around the sides of the roasting tin. Cover loosely with foil and roast for 2 ½ hours.
Remove the foil and turn the lamb over. Add the Natura Sugars Dark Demerara and balsamic vinegar to onions and stir through to combine. Roast for a further 1 hour, uncovered. Turn the heat up to 220º C and cook for about 20 minutes.
Remove the leg of lamb and garlic bulb halves from the roasting tin and cover with foil. Set aside to rest.
Place the roasting tin with the onions on the hob. With the heat on high, reduce the pan juices until sticky. Add plenty of black pepper and adjust seasoning if necessary.
Return the leg of lamb to the pan and heat through. Serve with root vegetable sides and rosemary roast potatoes.
Here are several more lamb recipes that are blog favourites:
North African Lamb knuckle bredie
North African Lamb Tagine with chickpeas and apricots