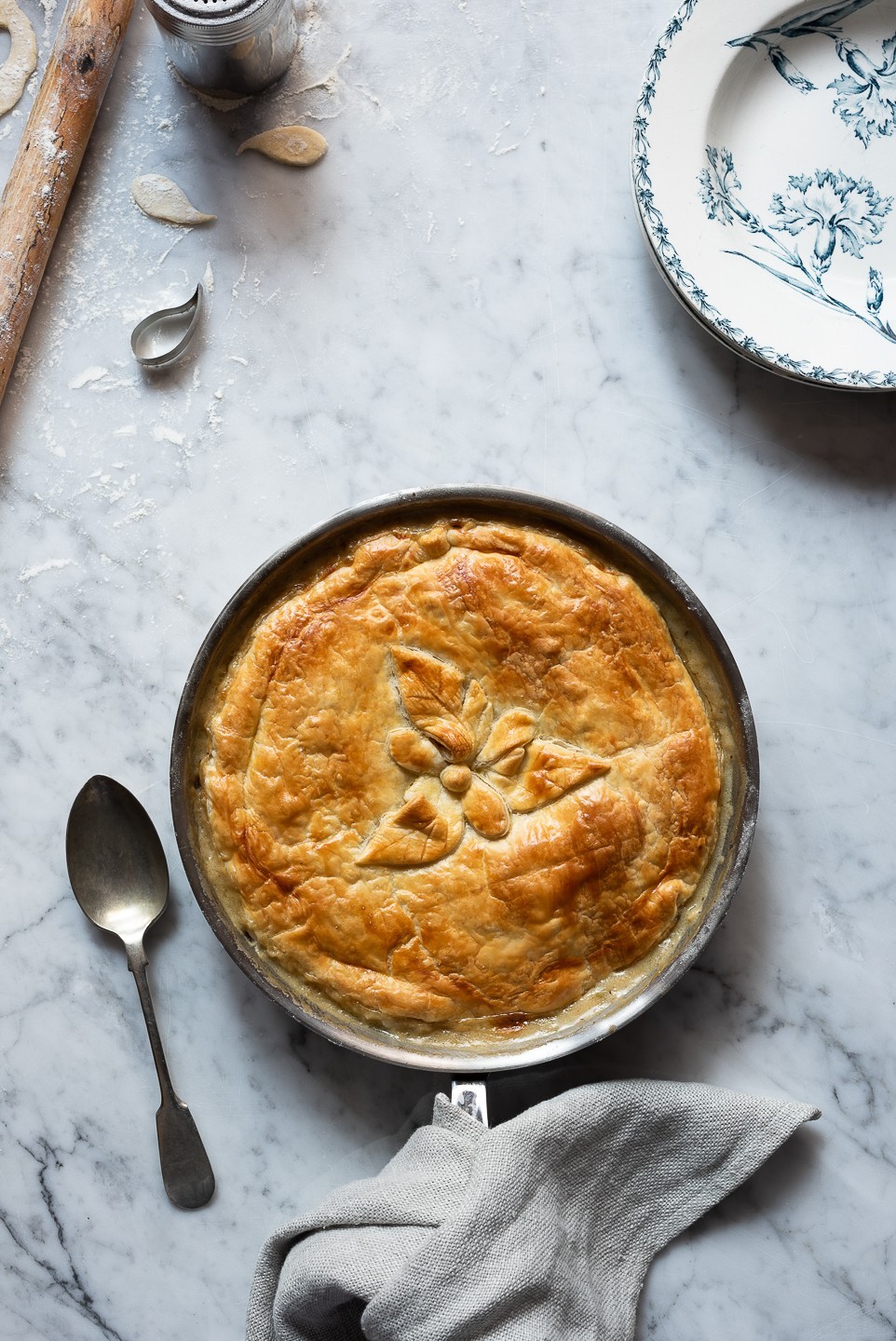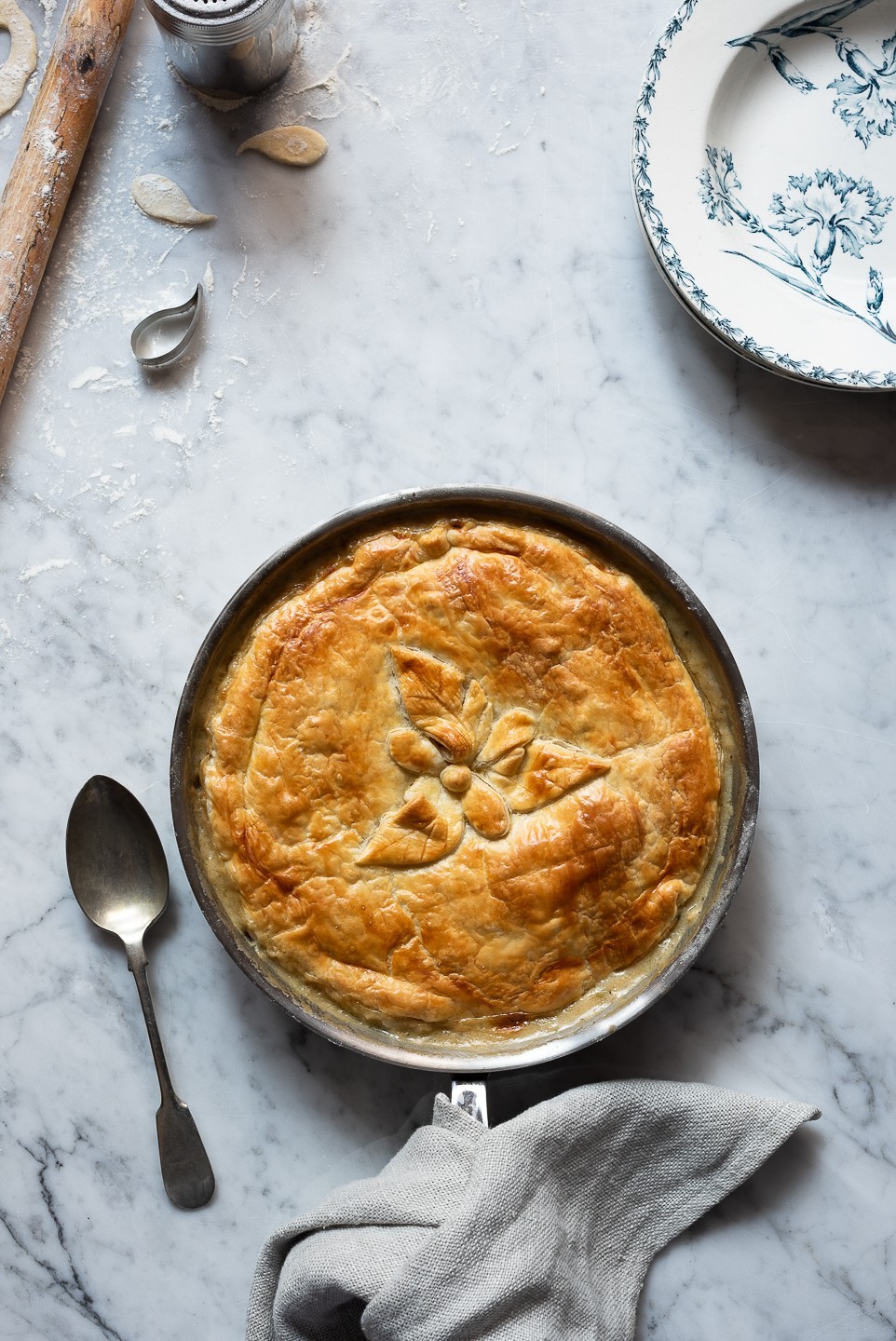 I've taken one of the blog's most loved casseroles and turned it into a chicken and leek pie. With all the flavours that made this recipe so popular and some frozen peas, it's a comforting midweek supper. I use ready-made all butter puff because we're doing it the easy way. It's kind of old fashioned and homely, but with all the makings of a new family favourite.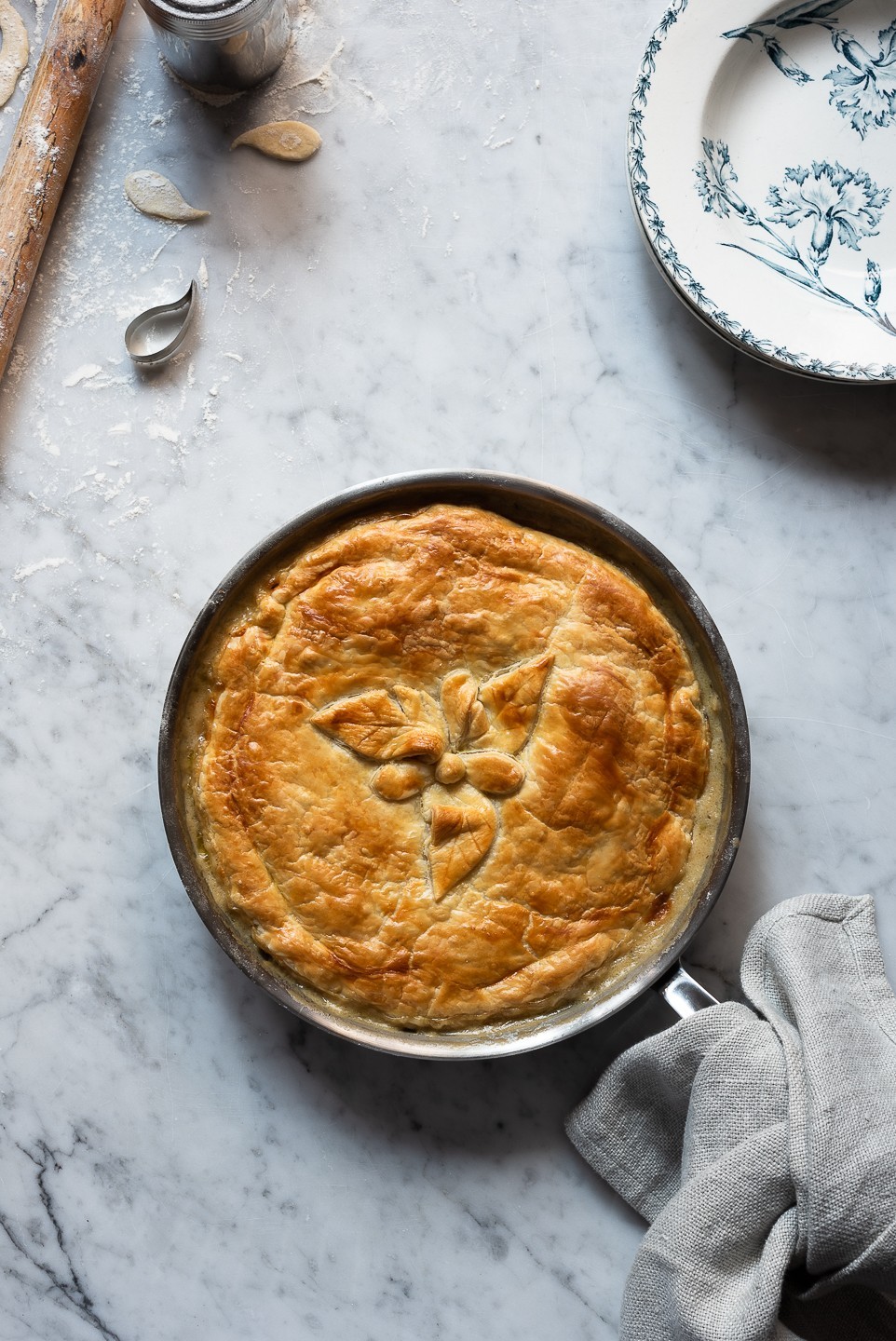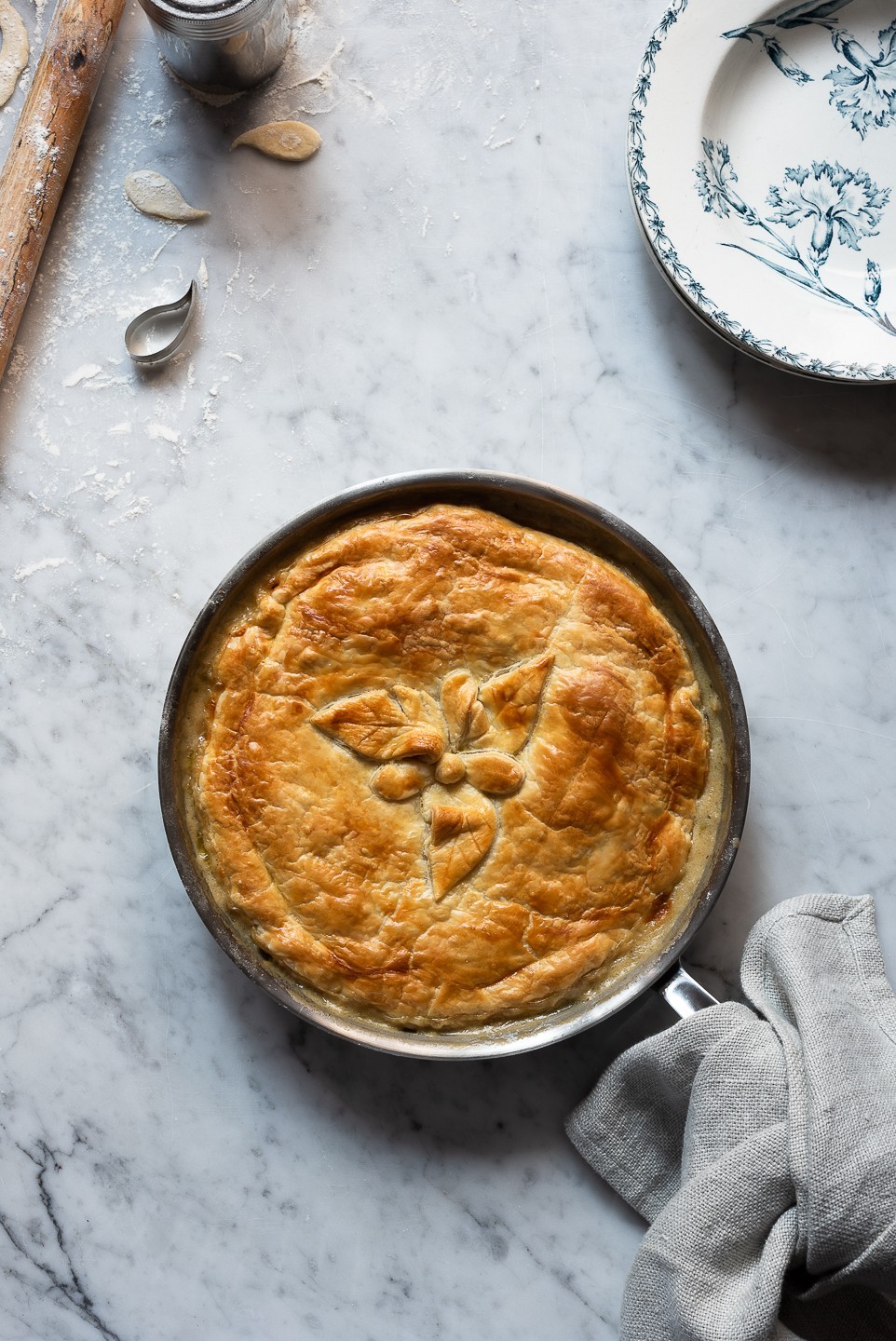 There's not much needed in the way of explanation here, except to offer ideas for sides. Savoury pies are good all year round, but depending on the season, a green salad with some bitter leaf as well, like watercress, is perfect for summer. When the weather cools, this chicken and leek pie goes well with roast root vegetables like parsnips, sweet potato wedges or roasted carrots. For wintery comfort, potatoes, mashed or otherwise, is rather fabulous too.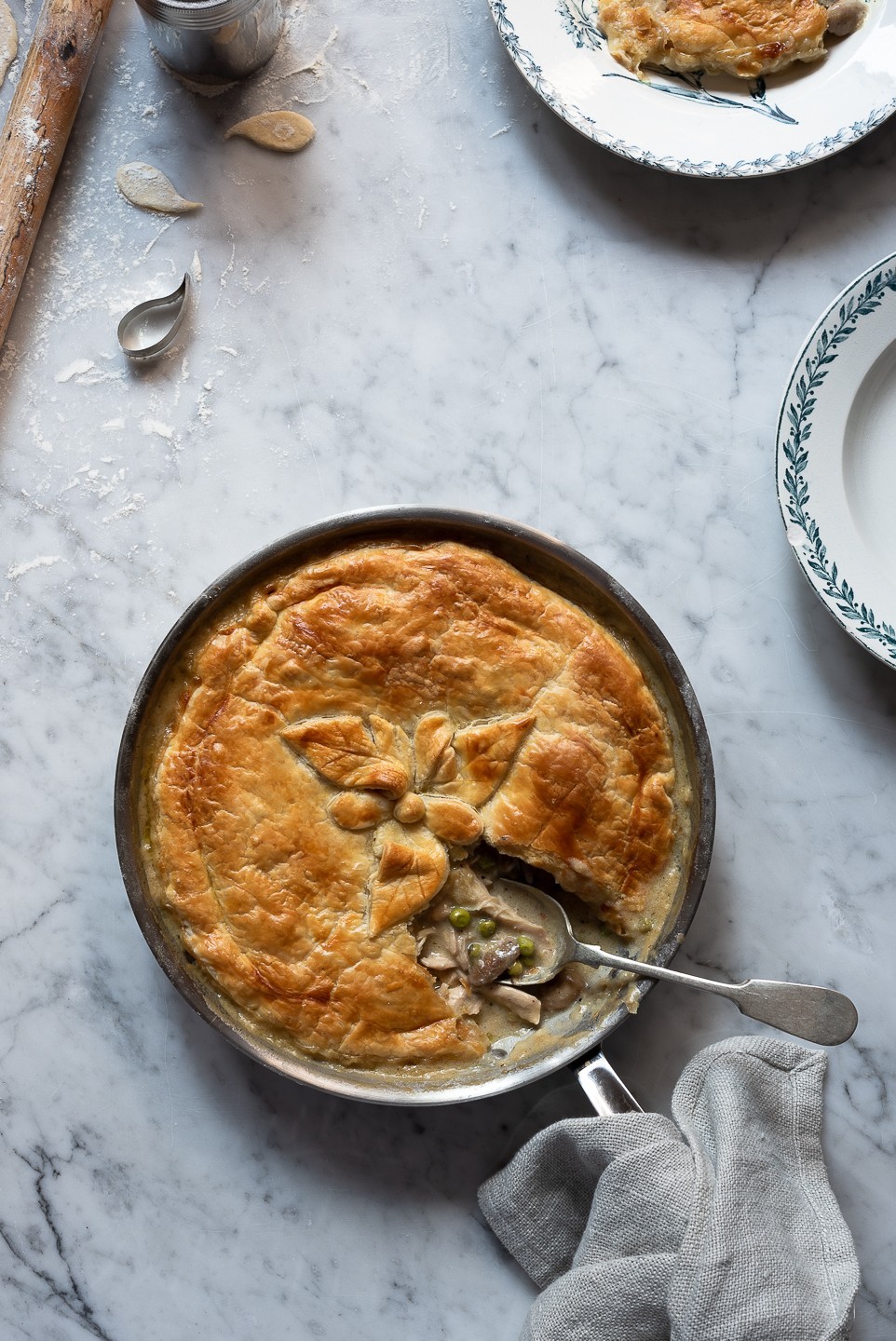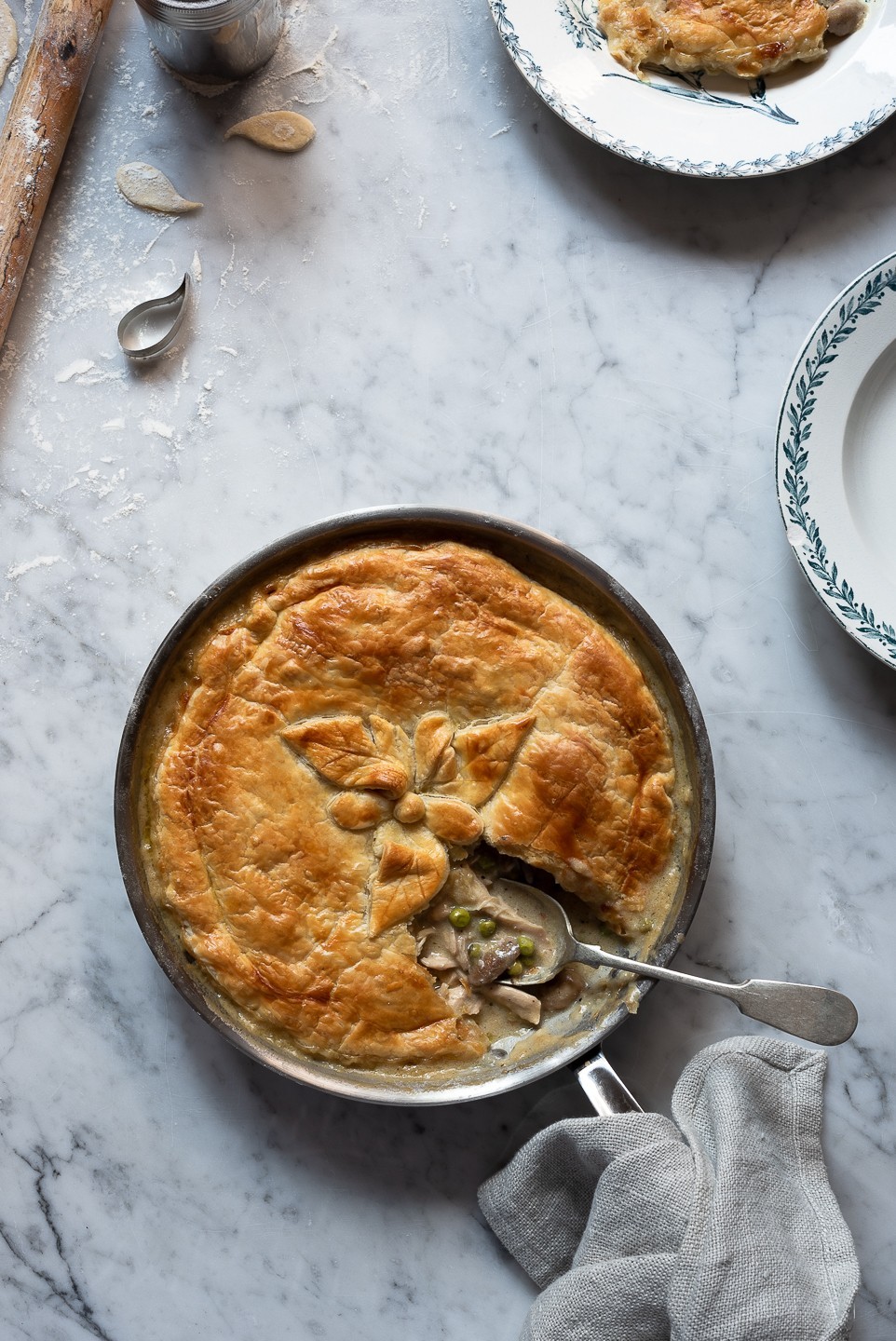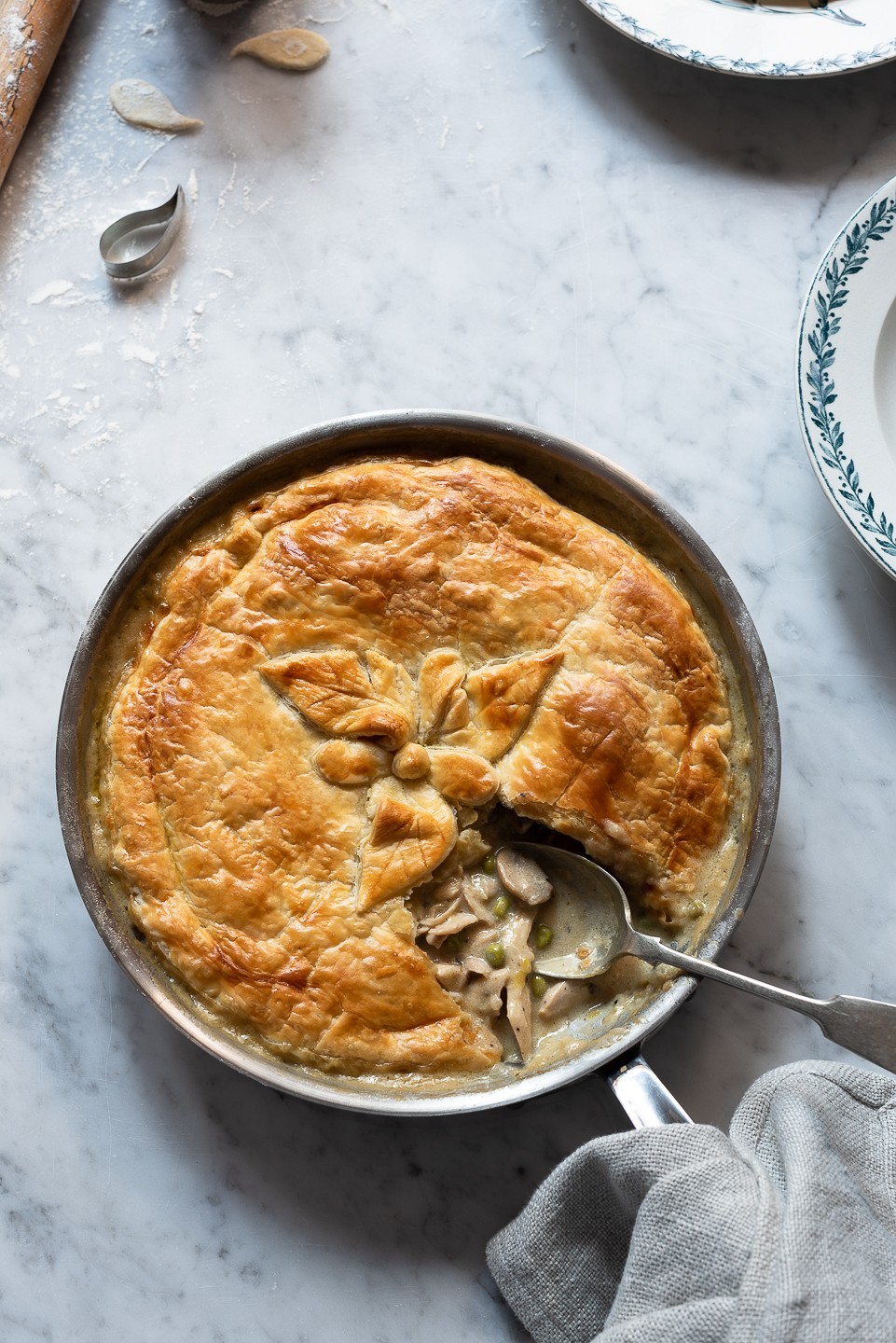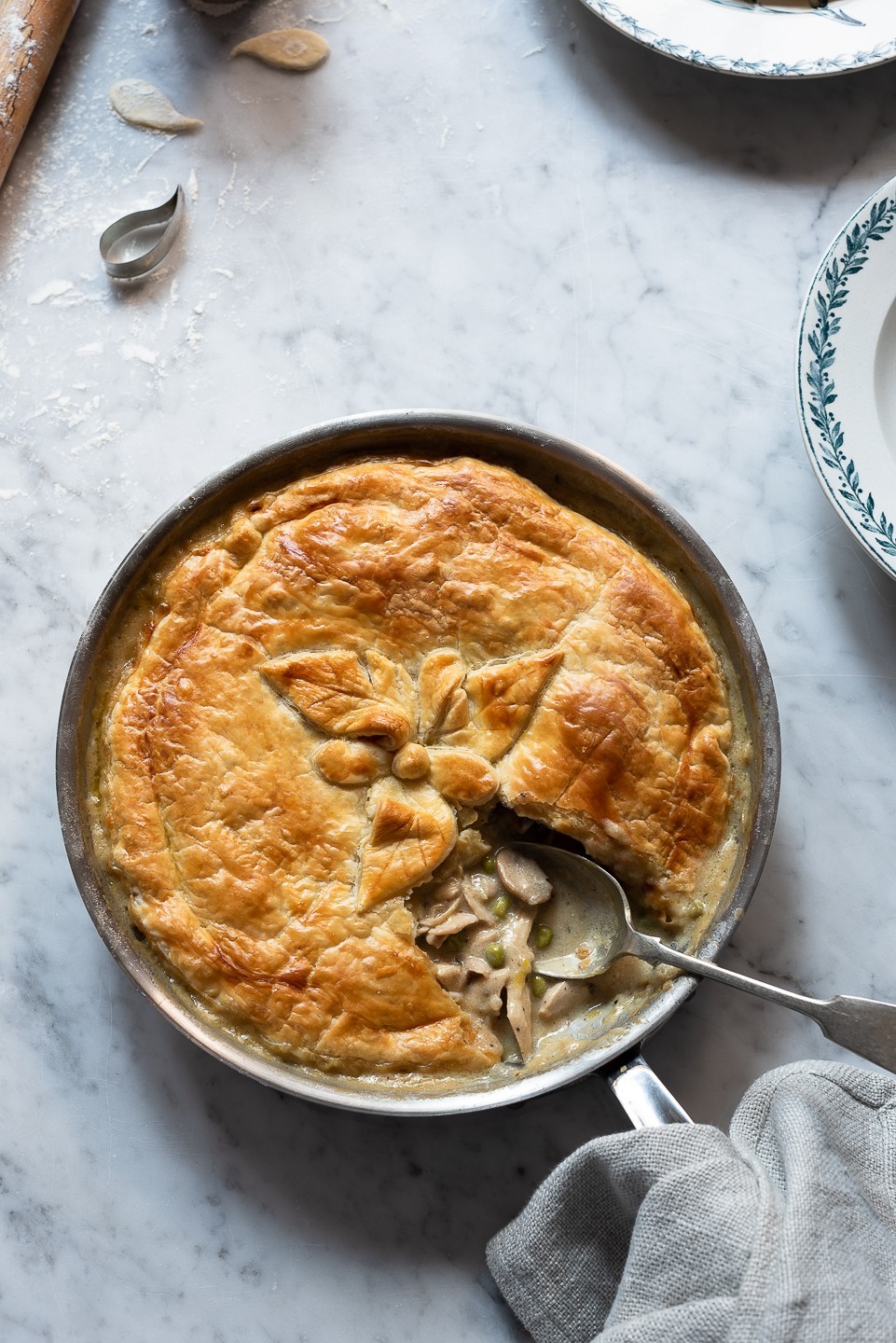 Chicken and leek pie
1 x chicken and leek casserole recipe
180ml weak chicken stock
10ml (2tsp) cornflour combined with 2 tablespoons water
1 cup peas
400g ready made puff pastry
egg wash ( 1 egg combined with 1 tablespoon water)
Preheat the oven to 200º C.
Remove the skins and bones from the chicken pieces. Cut the larger pieces into bite size portions and add back into the pan.
Add the chicken stock and cornflour slurry to the chicken. Over a medium heat, simmer until the sauce is thickened, about 3-4 minutes.
Stir through the peas and remove from the heat to cool slightly.
Roll the pastry out on a well-floured surface. Cut into a round, about 3cm wider than the pan.
Lay the pastry over the chicken and tuck the edges under. Brush with egg wash. If you like, use the pastry scraps to decorate the top of the pie. Bake for around 40-45 minutes, until the top is golden and cooked through.
Here's the recipe link for the chicken and leek casserole