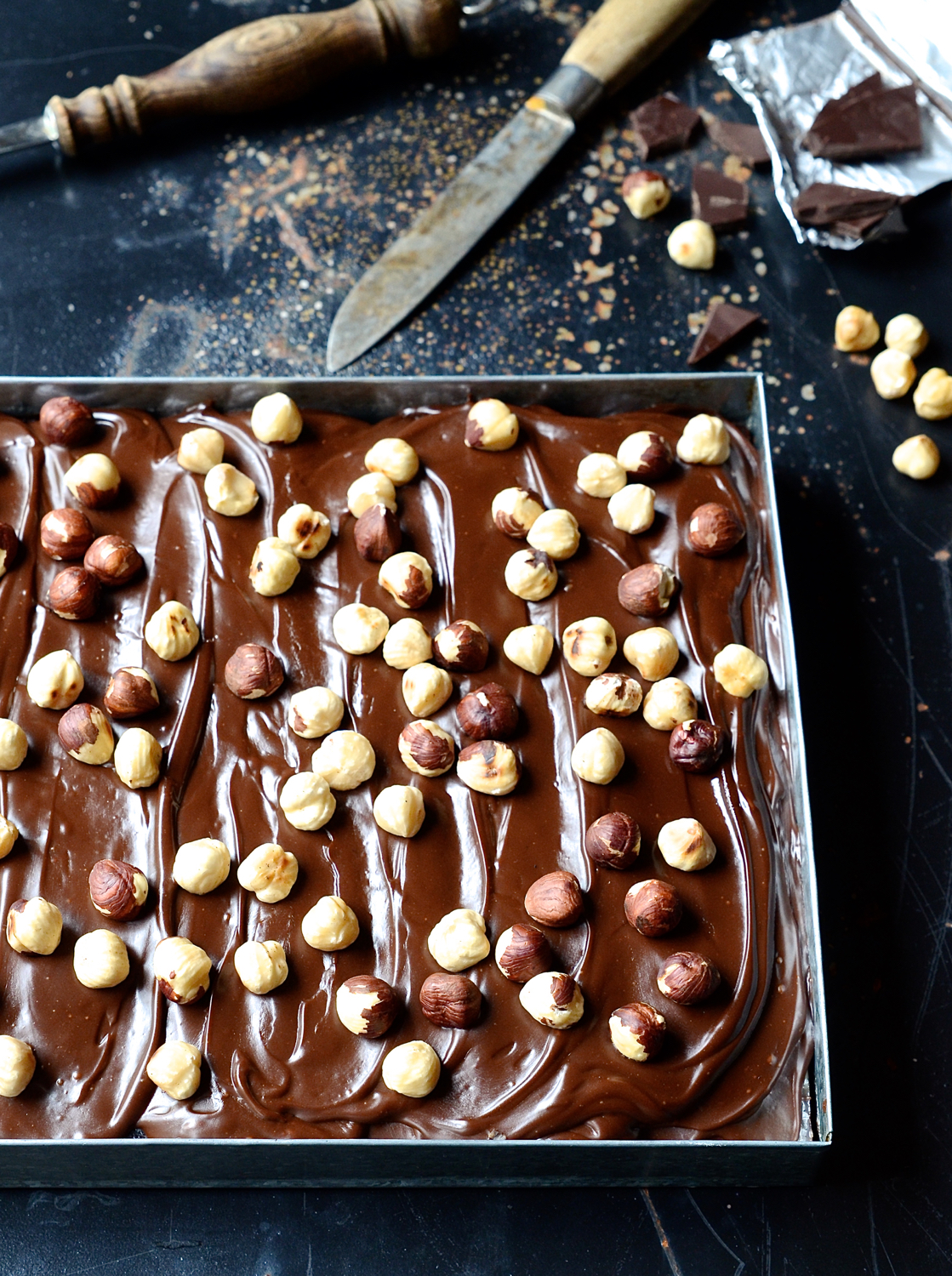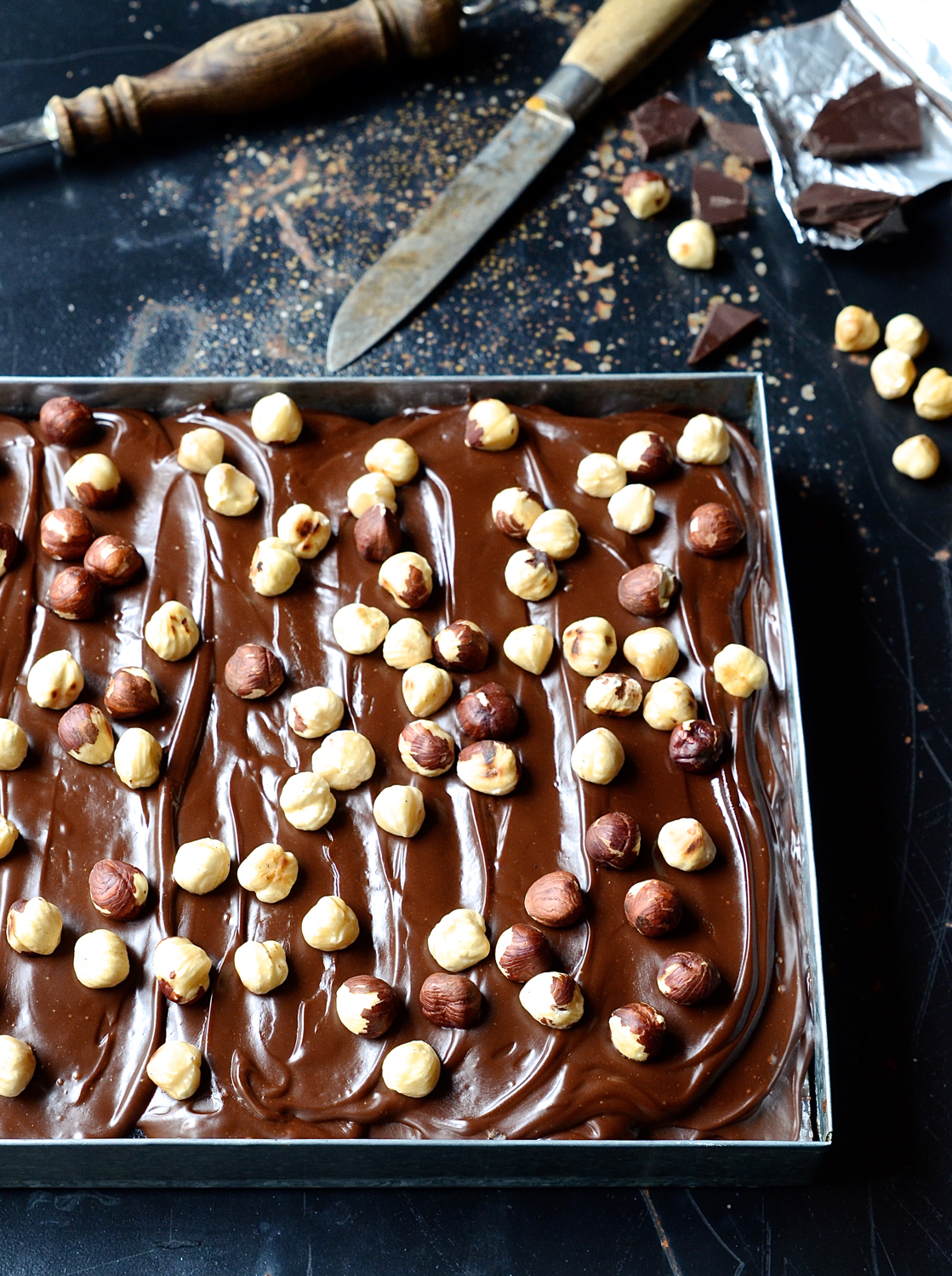 A Sheet cake is simple, and 'un-flopable'. No fancy frosting and daunting layers to rattle your confidence. Not surprisingly, this Milk soak chocolate sheet cake is one of the most popular recipes on the Bibbyskitchen blog. Think of it as a Mexican milk cake but very chocolatey.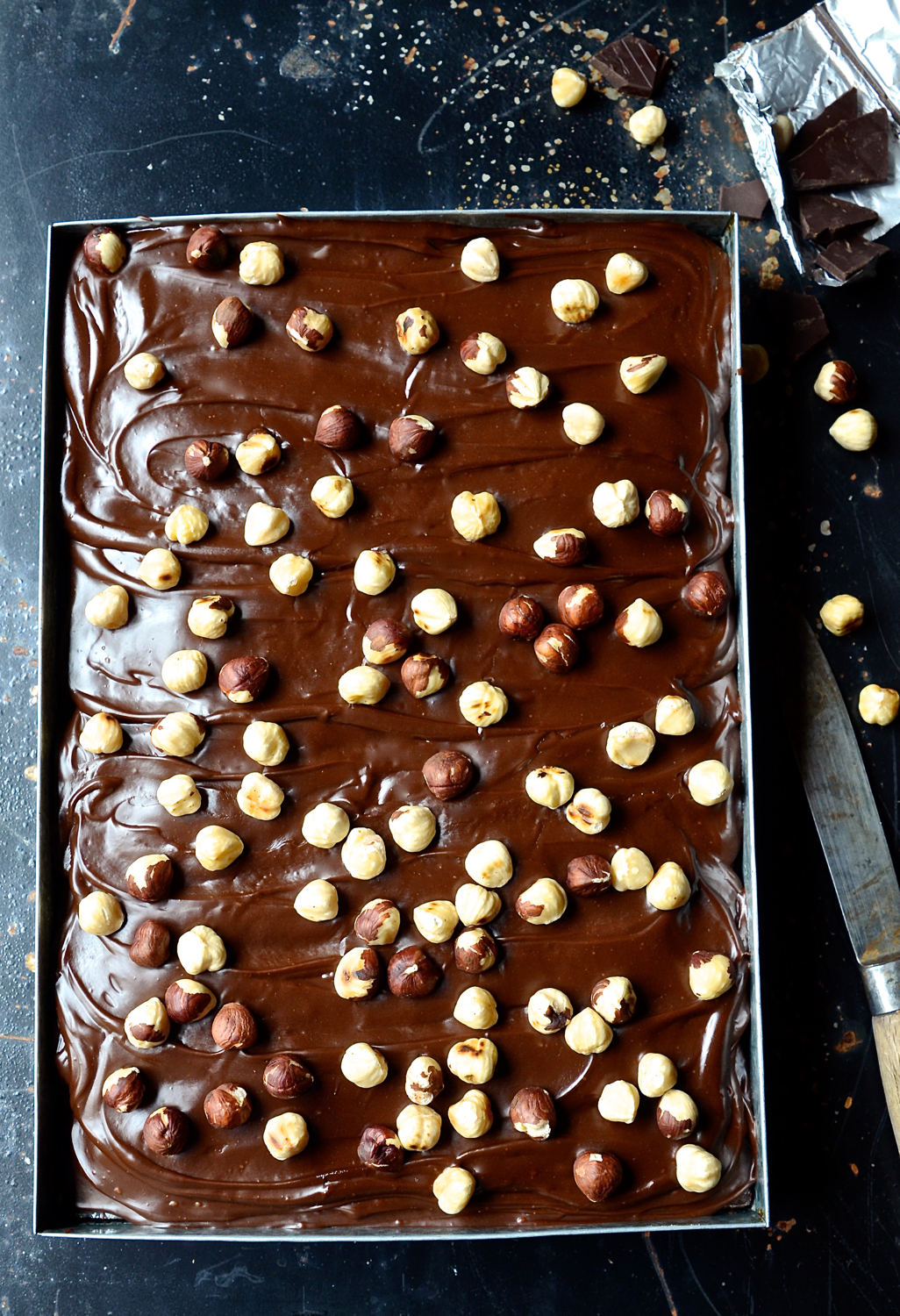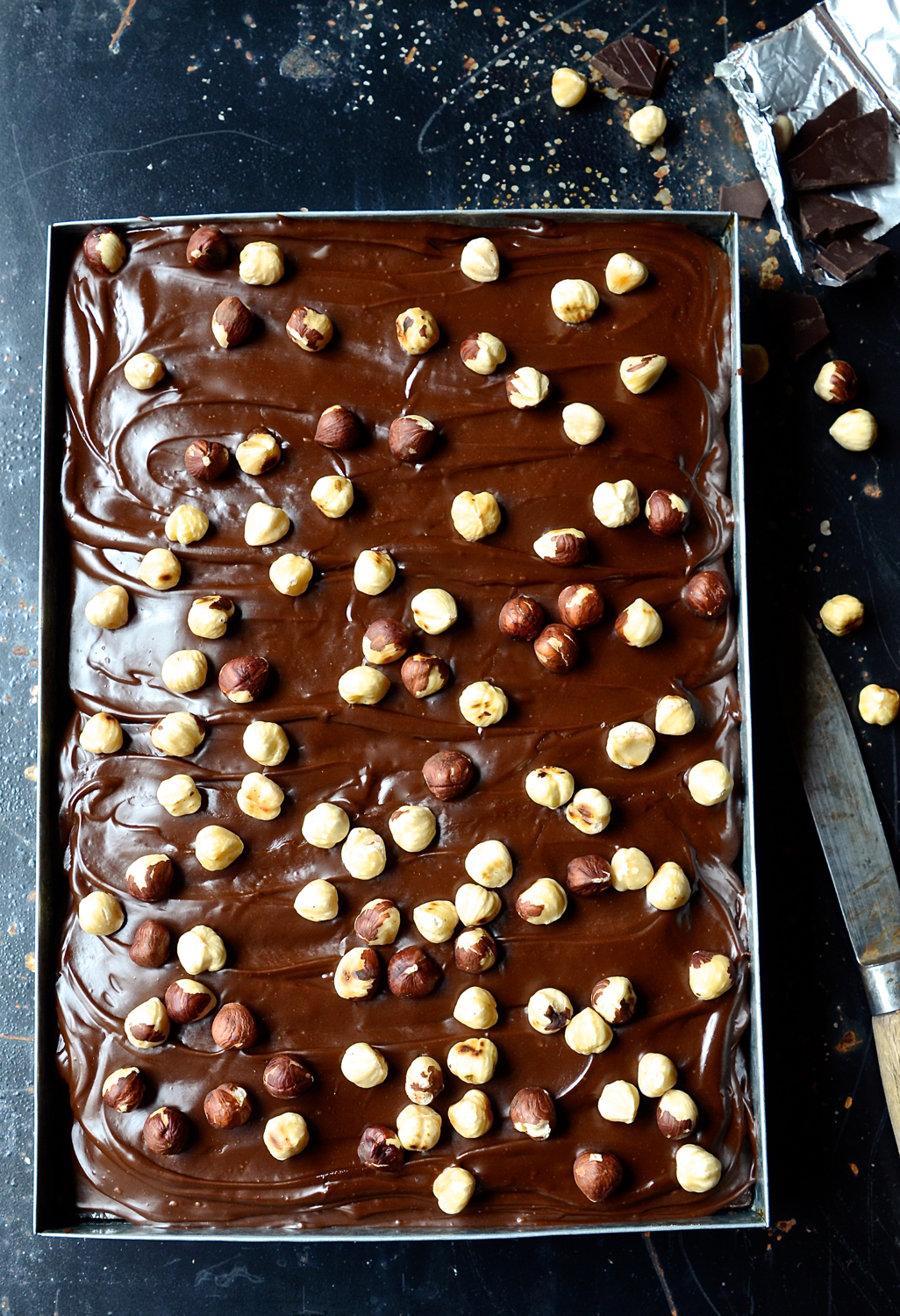 Sheet cakes are the easiest way to feed a crowd. They also travel well which makes them a handy dessert to take along for those bring and share gatherings. Think uncles, aunts, distant cousins removed and so on, not forgetting hungry people, teenagers and cake lovers. Finicky details are out the window and it's all about taste.
The sponge is light and airy, but once soaked with the milky syrup, becomes rich and sticky. No dry anything here. For the ganache frosting I've used a combination of milk and 70% dark chocolate. The milk chocolate is for sweetness and the dark, for deeply roasted flavour. To give the frosting a glossy sheen, I add liquid glucose, but you can substitute with honey or golden syrup. Chocolate and hazelnuts were made for each other, so we'll tag along and finish this best milk-soaked chocolate sheet cake with a scattering of the same.




Milk soak chocolate sheet cake
1/2 cup cocoa
3/4 cup boiling water
2/3 cup (160ml) flavourless vegetable oil
4 eggs
1 teaspoon vanilla extract
3/4 cup castor sugar
1 1/2 cups (230g) all-purpose or cake flour
1 1/2 teaspoon baking powder
generous pinch of salt
Milk soak
400g tin evaporated (Ideal) milk
3/4 cup light brown sugar
1 teaspoon vanilla extract
pinch of salt
Chocolate frosting
200g milk chocolate
200 dark chocolate (70% cocoa solids)
1/3 cup (80ml) cream
1 tablespoon liquid glucose or honey
100g toasted hazelnuts
Preheat the oven to 180º C. Line and grease a 32 x 22cm rectangular baking sheet with parchment paper. In a small bowl, mix together the cocoa and boiling water to form a thin, smooth paste.
In large mixing bowl, whisk together the oil, eggs, vanilla and castor sugar. Add the cocoa paste to the egg mixture and beat until combined.
Sift in the flour, baking powder and salt. Whisk until well combined. Pour the batter into the baking tin and bake for approximately 30-35 minutes until cooked through. Always check for doneness before removing the cake from the oven.
While the cake is baking, make the milk soak sauce. Place all the ingredients in a small saucepan and bring up to the boil. Simmer for 3 minutes and then set aside. Ladle the hot milk syrup over the cake. Set aside to cool.
To make the chocolate ganache frosting, melt the milk and dark chocolate, cream and glucose together in a heat-proof bowl. I usually do this in the microwave. Whisk until smooth. Spread over the cooled cake and top with toasted hazelnuts.
For chocolate lovers: