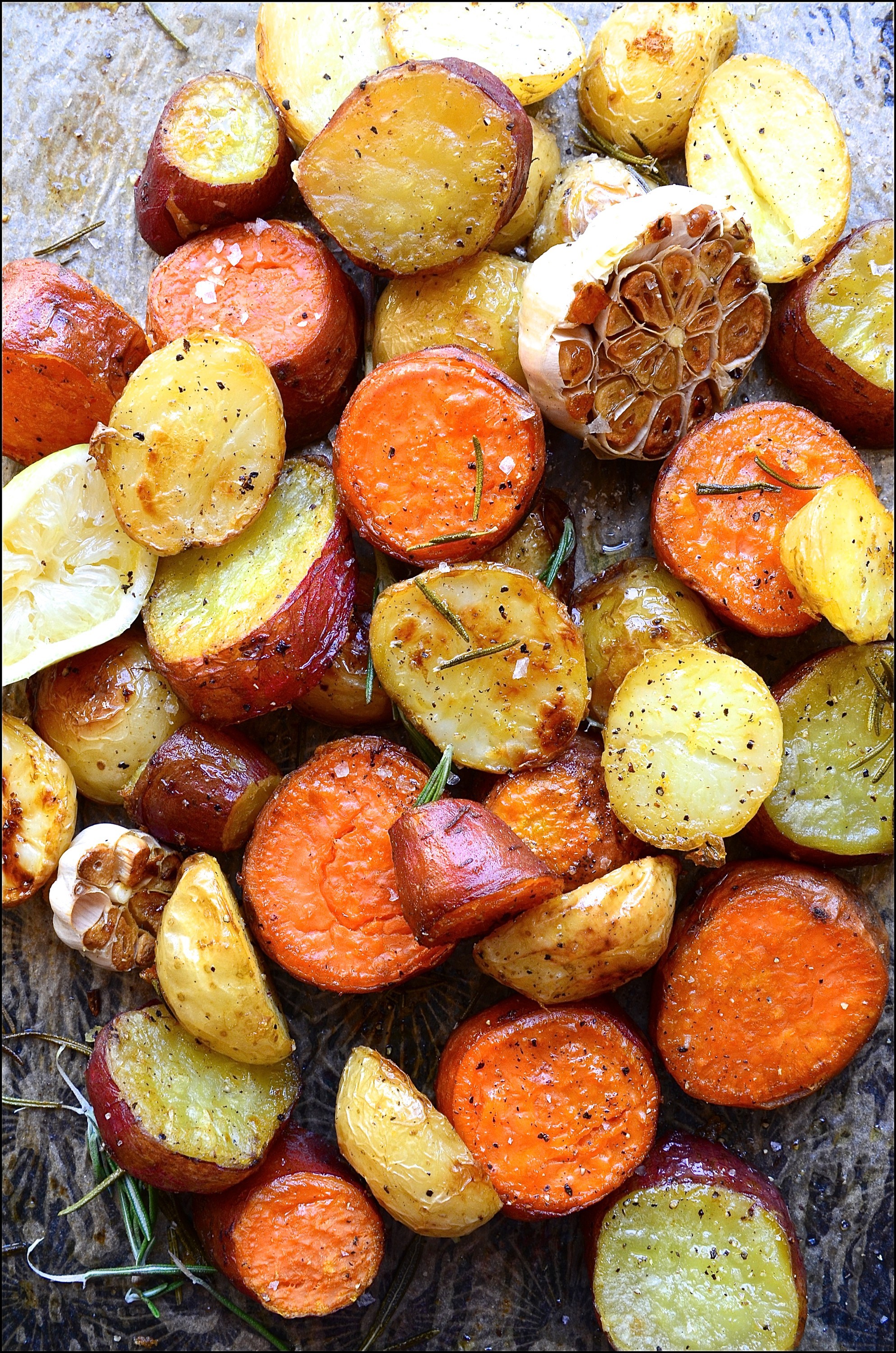 Sometimes the simplest recipes are often the most useful. Take this tray of rosemary roast potatoes with garlic and lemon. They're on regular rotation at our dinner table. I've used three types of potatoes, each with a different starchiness and texture. The recipe is a doddle to make, too. Some chopping, toss together in olive oil and into the oven. They're lemony, sticky and utterly delicious. Let's roast!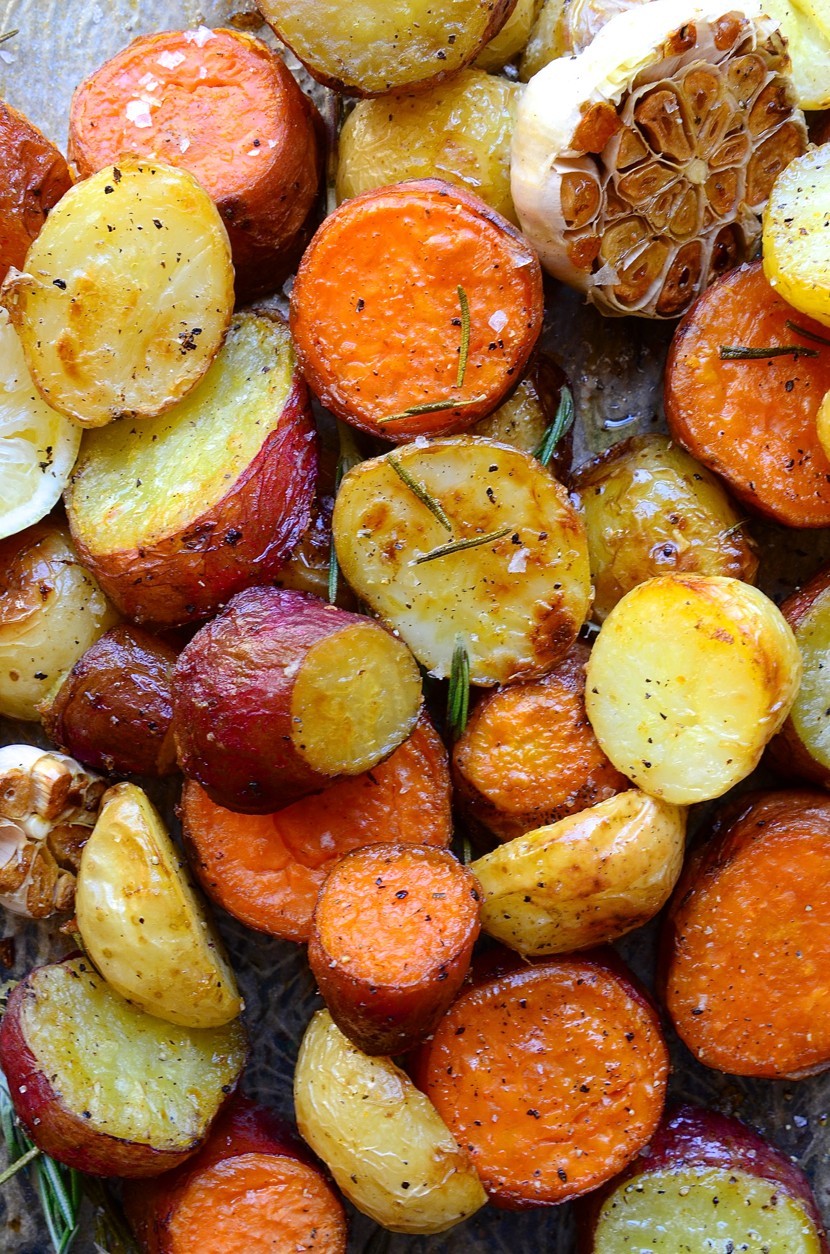 Roast potatoes with rosemary, garlic and lemon
Serves 4-6
300g baby potatoes, washed
2 large kumara sweet potatoes, scrubbed
2-3 white fleshed sweet potatoes, scrubbed
2-3 tablespoons olive oil
several stems rosemary
garlic bulb, sliced in half, horizontally
zest of 1 lemon
salt and pepper, to taste
Preheat the oven to 200º C. Line a large baking sheet with foil or parchment paper. Slice the sweet potatoes into 3cm chunks or rounds. Place the baby and sweet potatoes in a large saucepan. Cover with water and season with a generous pinch of salt. Bring the water up to the boil and simmer for 15 minutes. Pour the water off and allow to drain thoroughly.
Cut the baby potatoes in half and lay all the potatoes onto the baking sheet. Drizzle with olive oil, scatter over the rosemary, lemon zest and season well with salt and pepper. Tuck the garlic halves in-between and toss  together to coat the potatoes in the oil. Roast for 30 minutes, turn over and continue to roast for another 30-40minutes until nicely browned and crisp around the edges. Serve alongside a succulent roast chicken for Sunday lunch or toss with fresh rocket, goat's cheese and toasted pumpkin seeds for a satisfying vege main.