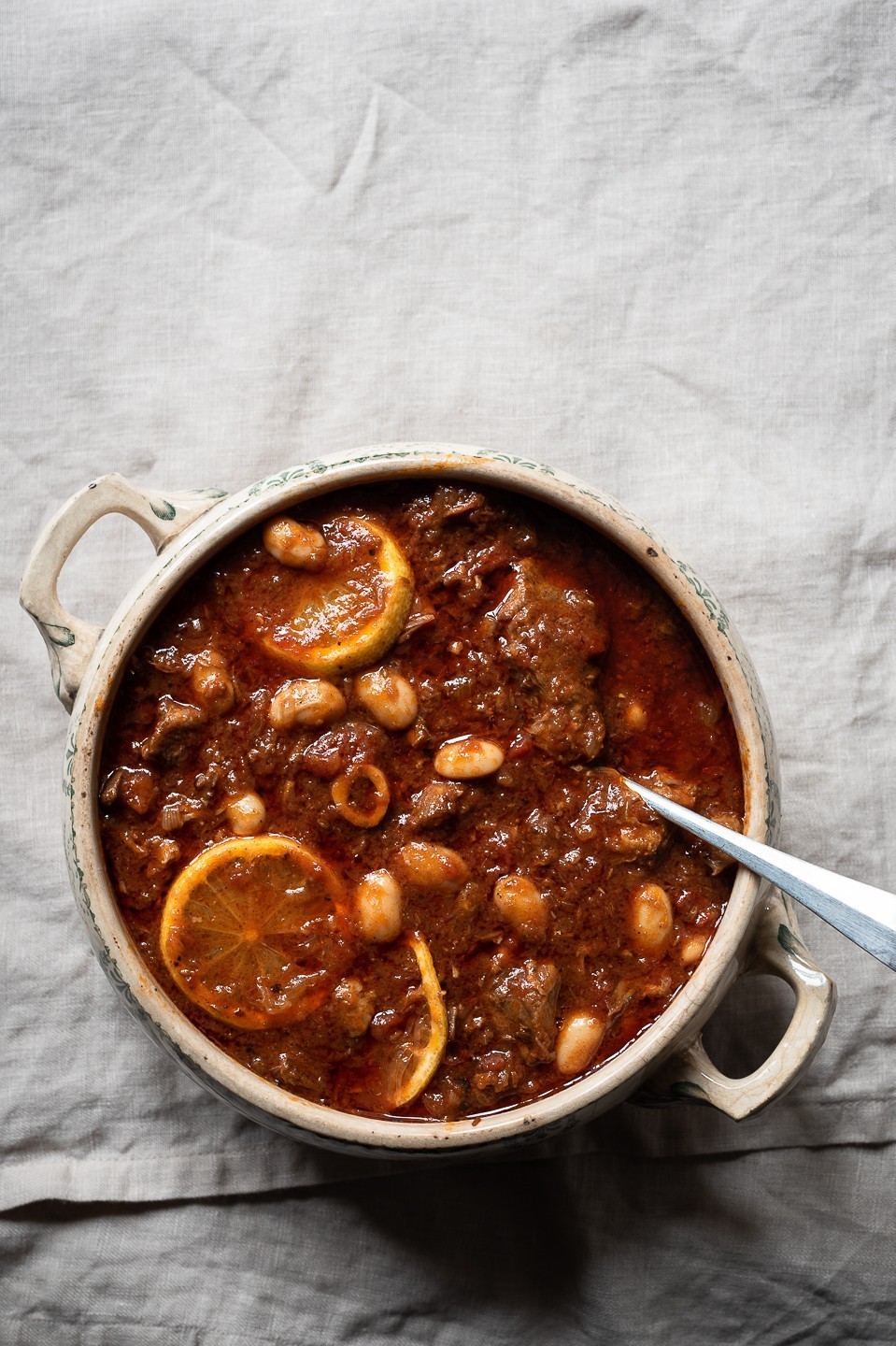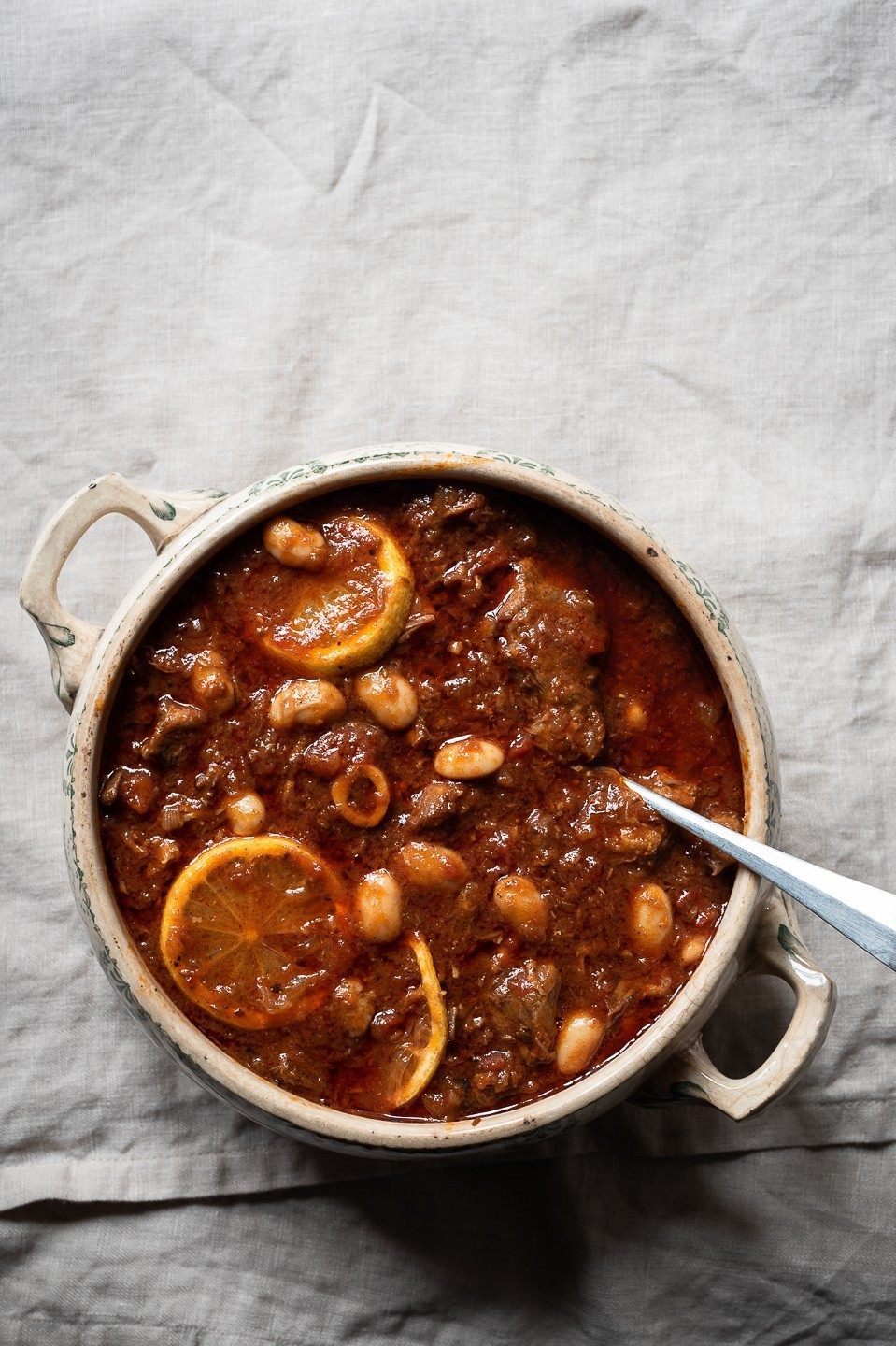 Here are Twenty Easter Recipes to make this year's Easter celebration memorably delicious and uncomplicated. From pillowy soft hot cross buns, to lamb roasts, hot pots and swoon-able chocolate desserts. I've also included a spicy hot cross bun soda bread that sidelines the need for yeast. Although a Lockdown Easter looks decidedly different, there is hopefulness within the darkness. Each day I see humanity at it's best. I see resourcefulness, tenacity and extreme acts of kindness. I cry a little everyday. Not out of fear, but gratitude. As a South African, I'm puffed with pride and respect for our leader stepping in with swift bravery and eyes wide open. With vision comes hope. I'll be taking a couple of days off from here. I plan on living in the moment, being fully present and loving my family more deeply. Thank you for cooking along with me, for sharing your personal stories and allowing me to visit vicariously in your kitchens. It's a joy to communicate through food. I wish you all good health and hopeful hearts. May this time we spend extracted from normality be one of reflection and restoration for the purpose of being the definitive difference.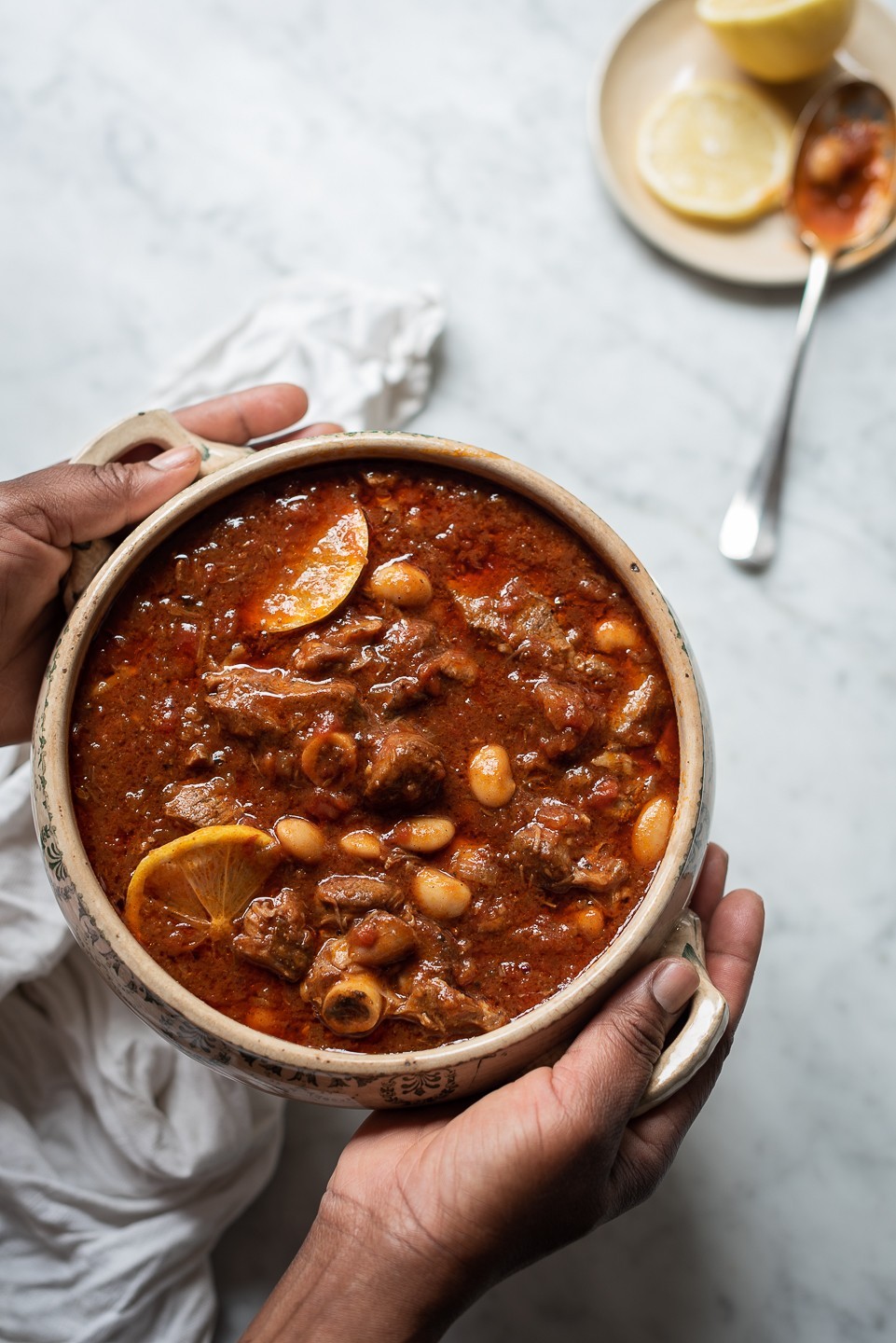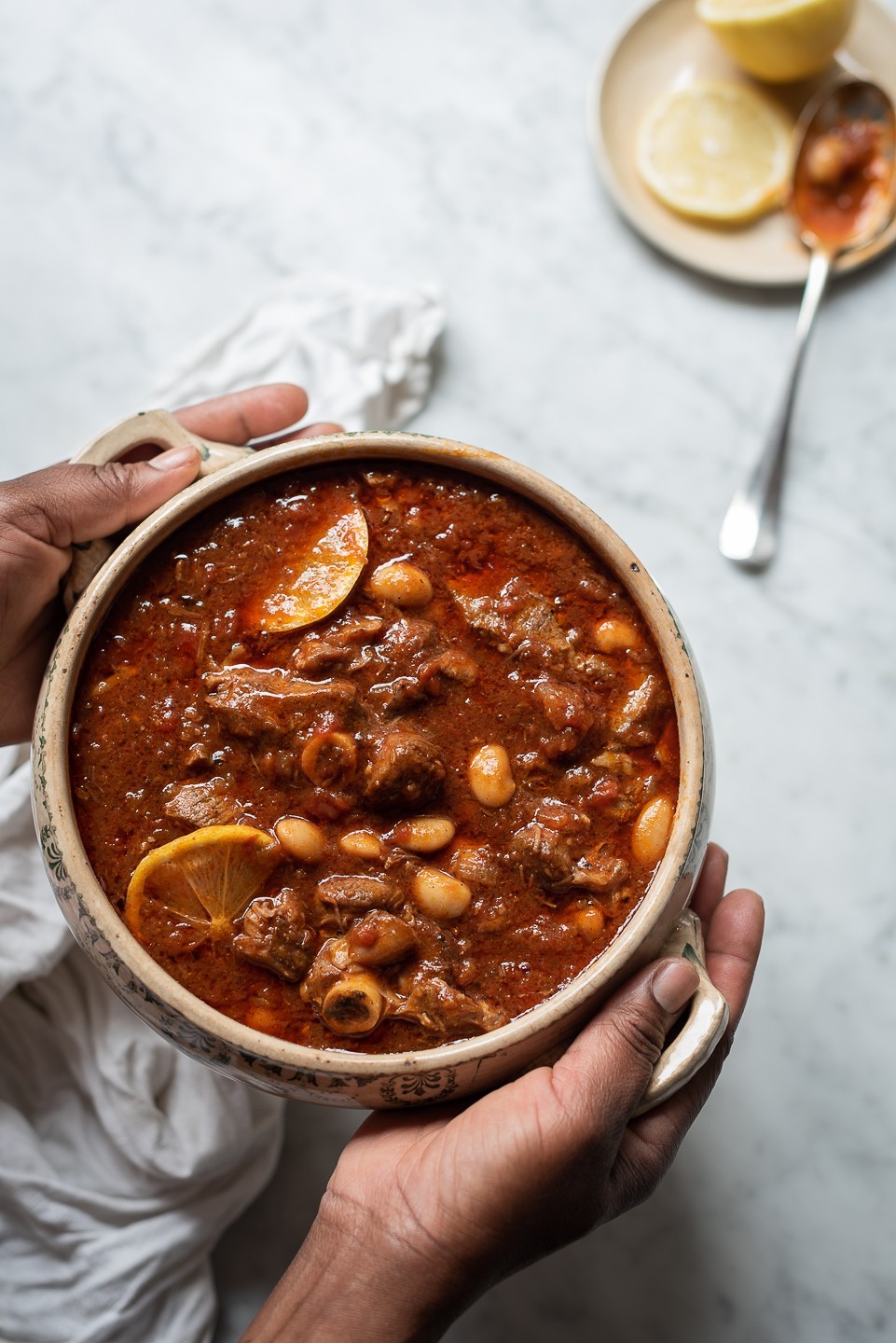 When it comes to celebrations, there's nothing quite like lamb to mark the occasion. This Easter, I'm making a North African lamb knuckle Bredie in place of a more traditional roast leg of lamb. As the days become shorter and air cools, I'm drawn to hearty casseroles that offer consoling warmth and comfort. The flavours of this bredie are redolent of classic Cape Malay cuisine, rich in personality and a complete joy to eat.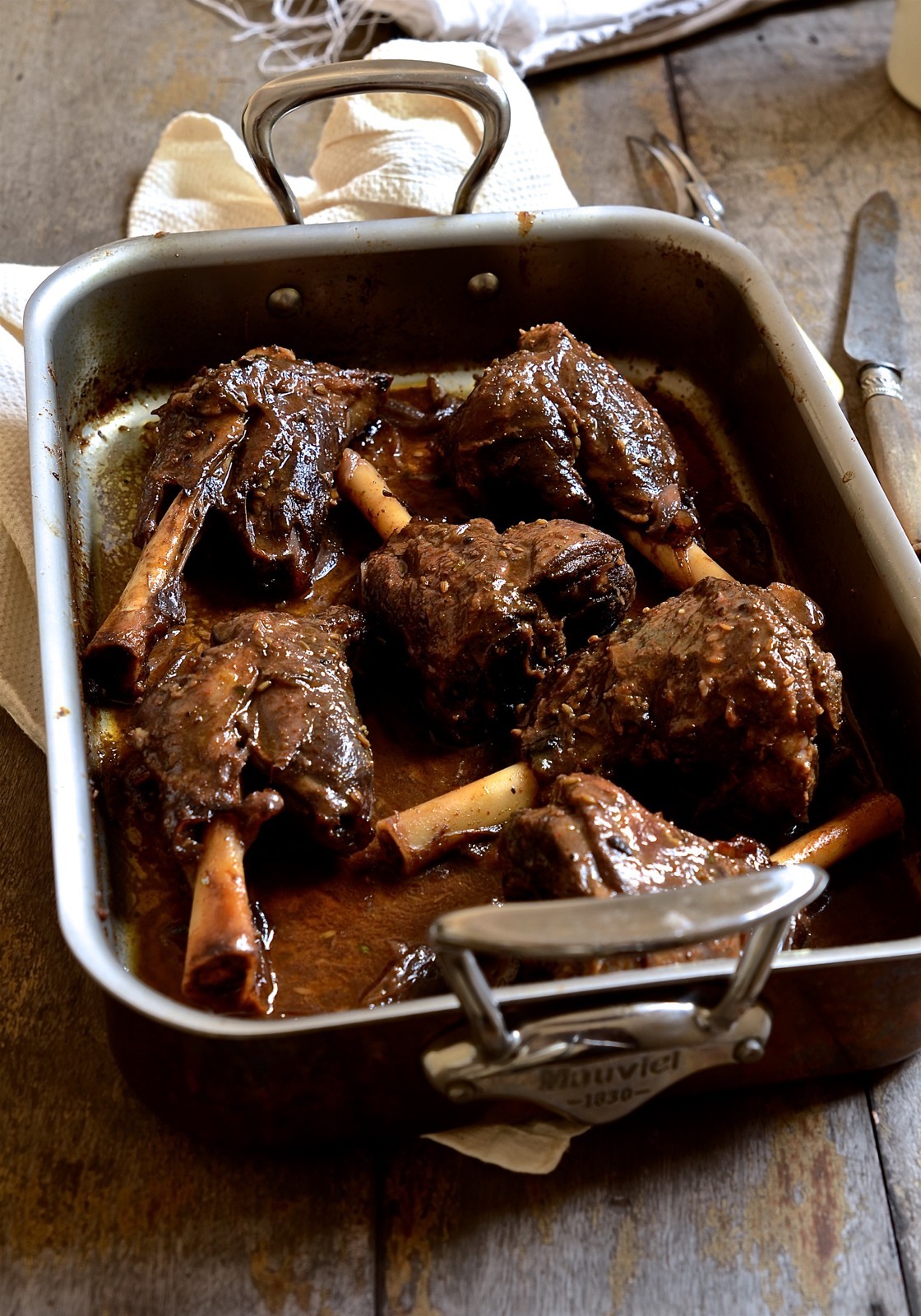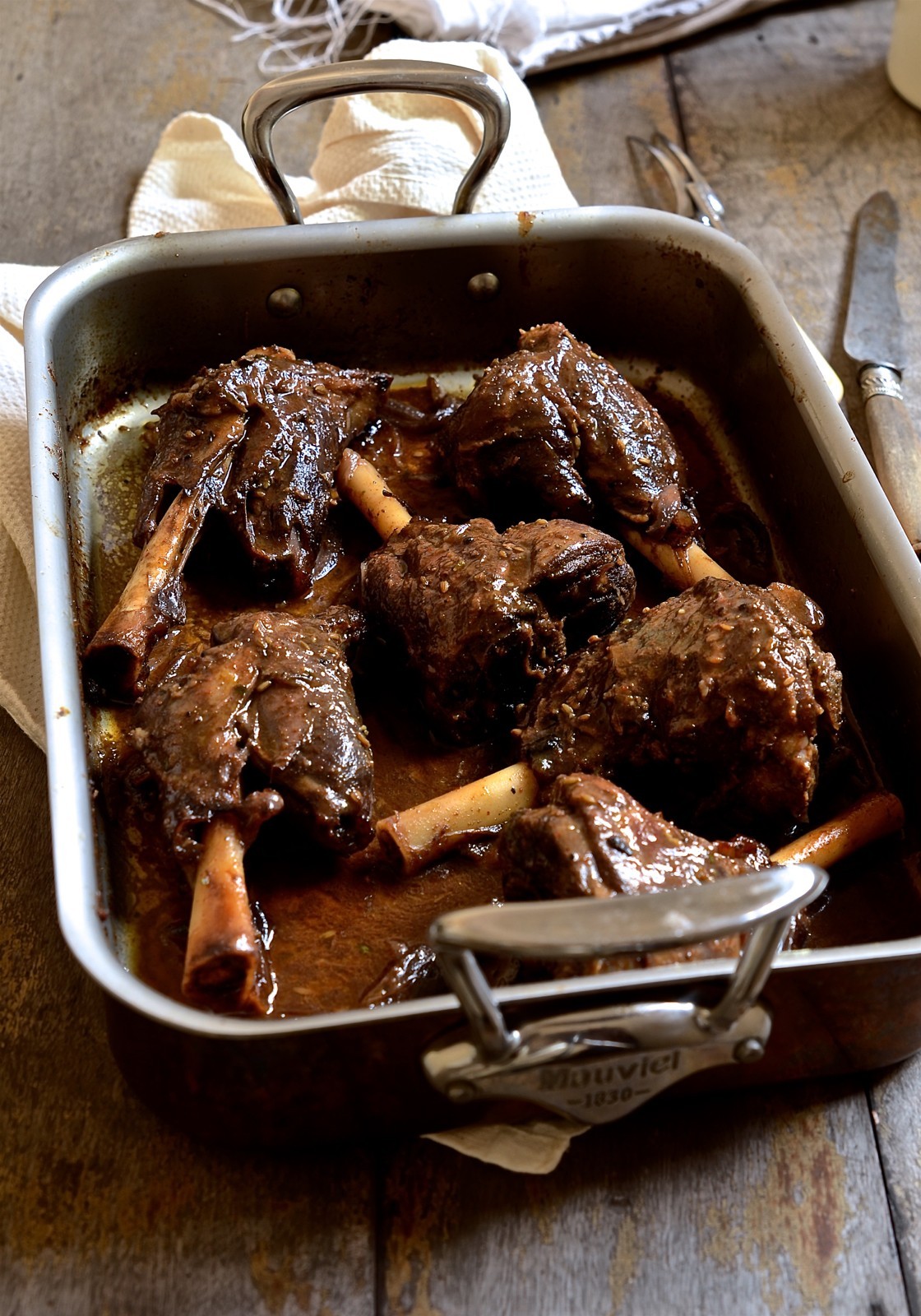 Marinated overnight in garlic and earthy spices, this slow-roast lamb shawarma is worth getting excited about. The meat is meltingly tender with a jammy onion gravy. The recipe is adaptable for a roast leg of lamb or shanks.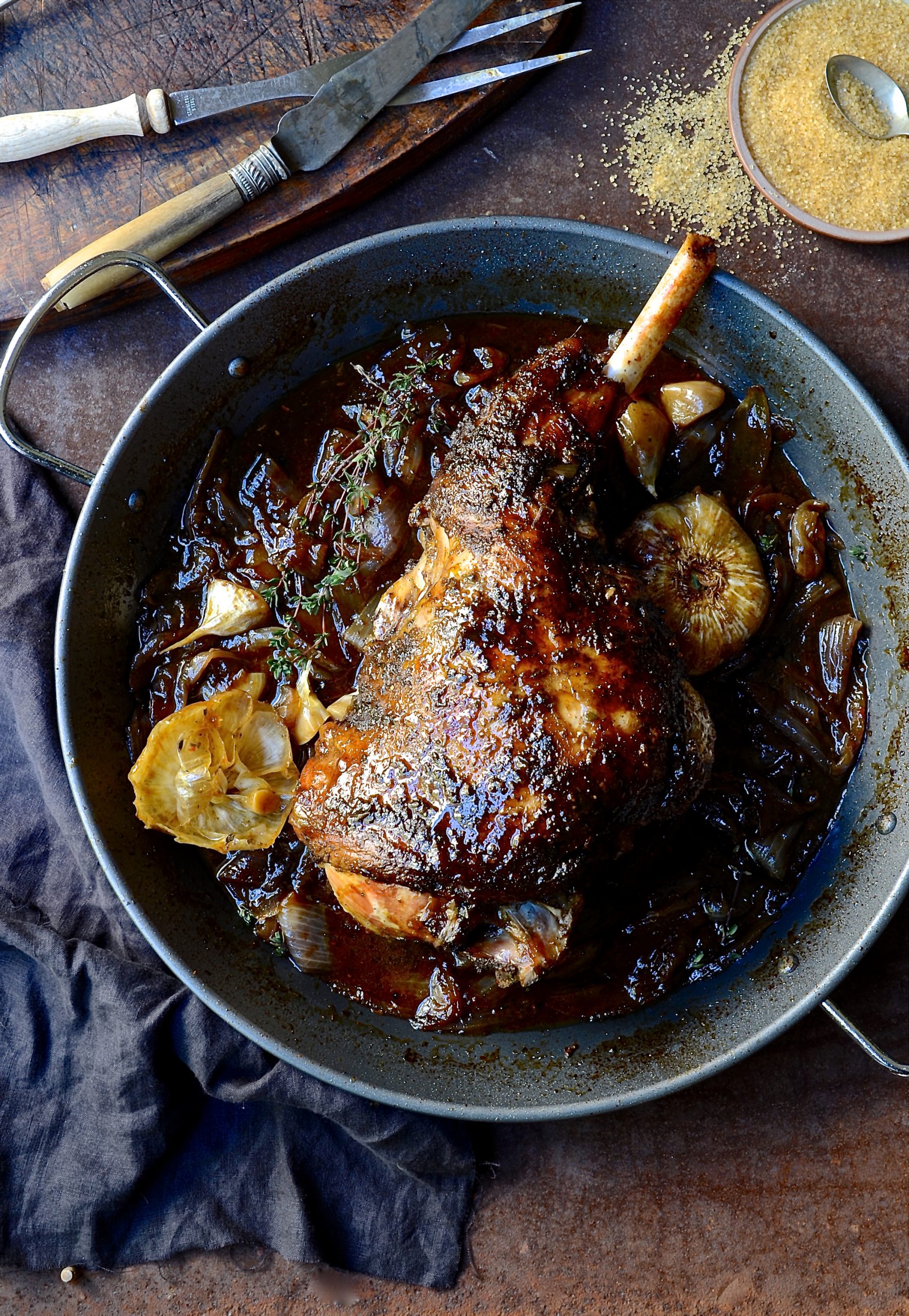 Food is central to the way in which we celebrate life, whether it marks a religious feast or a casual gathering with friends and family. Often what we share around the table is less important than the spirit in which it's offered, although bringing a roast to the table is always special. Favoured for its distinctive taste, lamb lends itself well to a host of different cooking methods and flavourings. Simplicity is often the secret to the best recipes. This roast leg of lamb with sticky onion marmalade is testament to the art of slow cooking.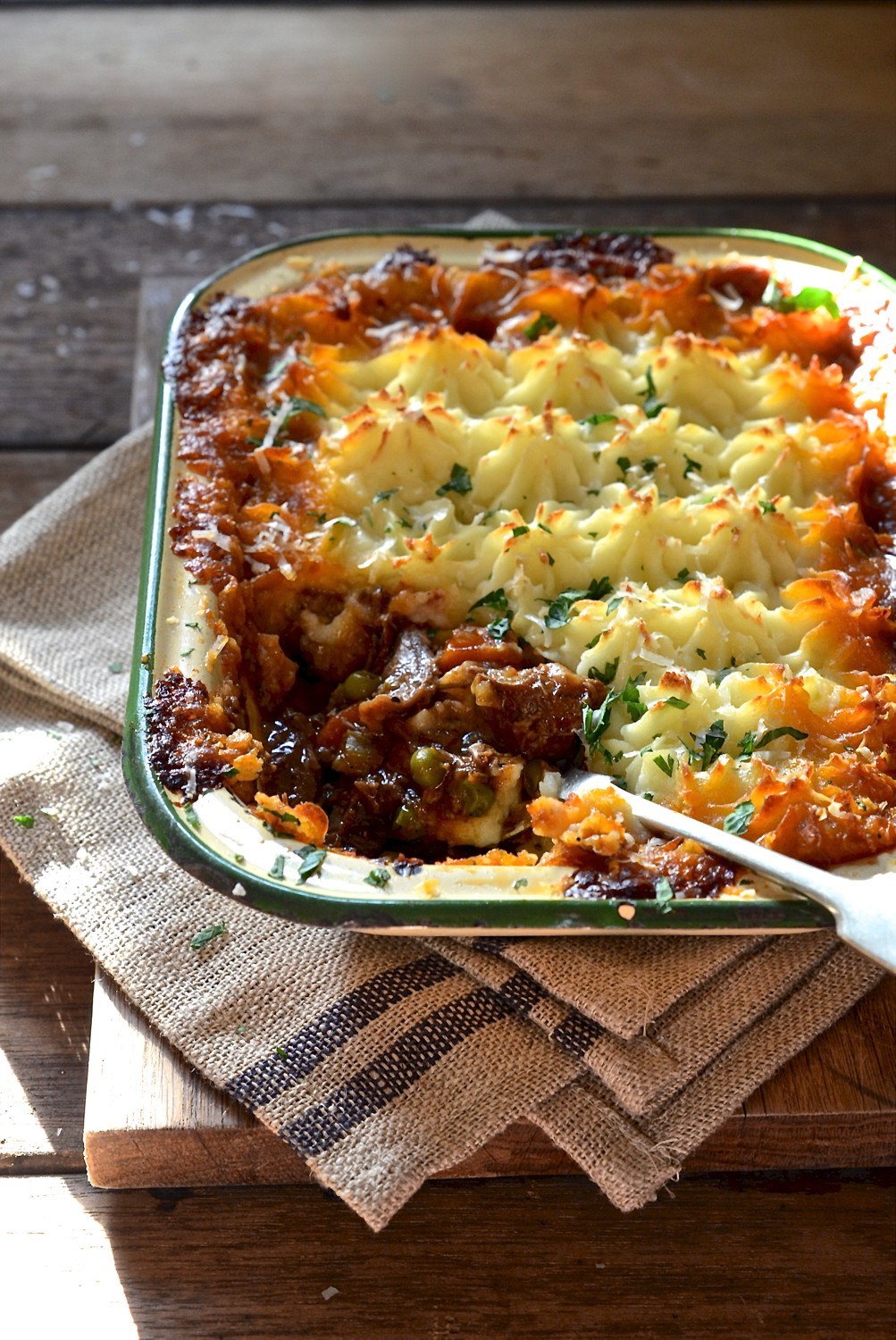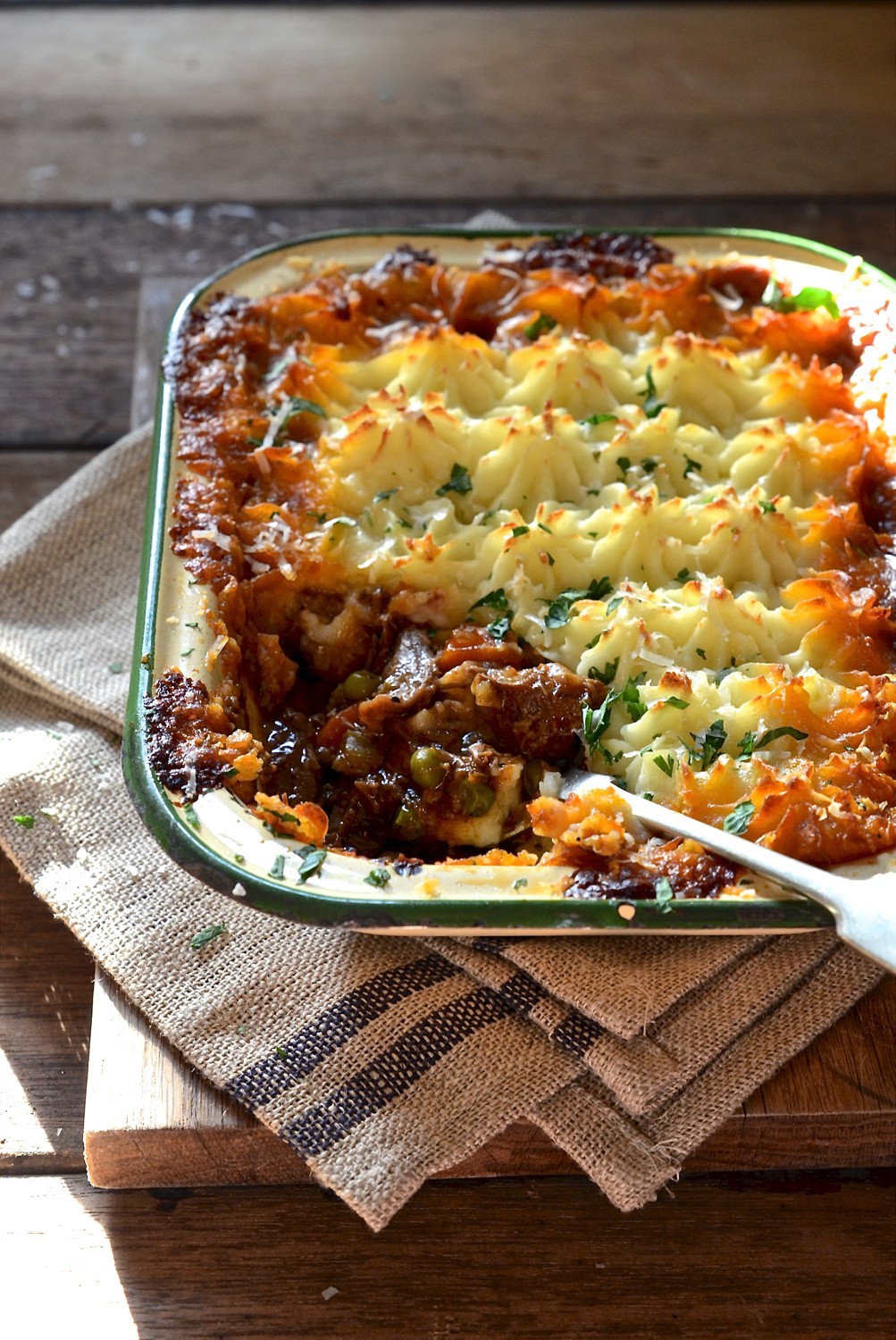 Wondering what to do with your lamb roast leftovers? It has become tradition for us to make the Bibby's Shepherd's pie. With the addition of a couple of kitchen staples, leftovers are transformed into a comforting family favourite.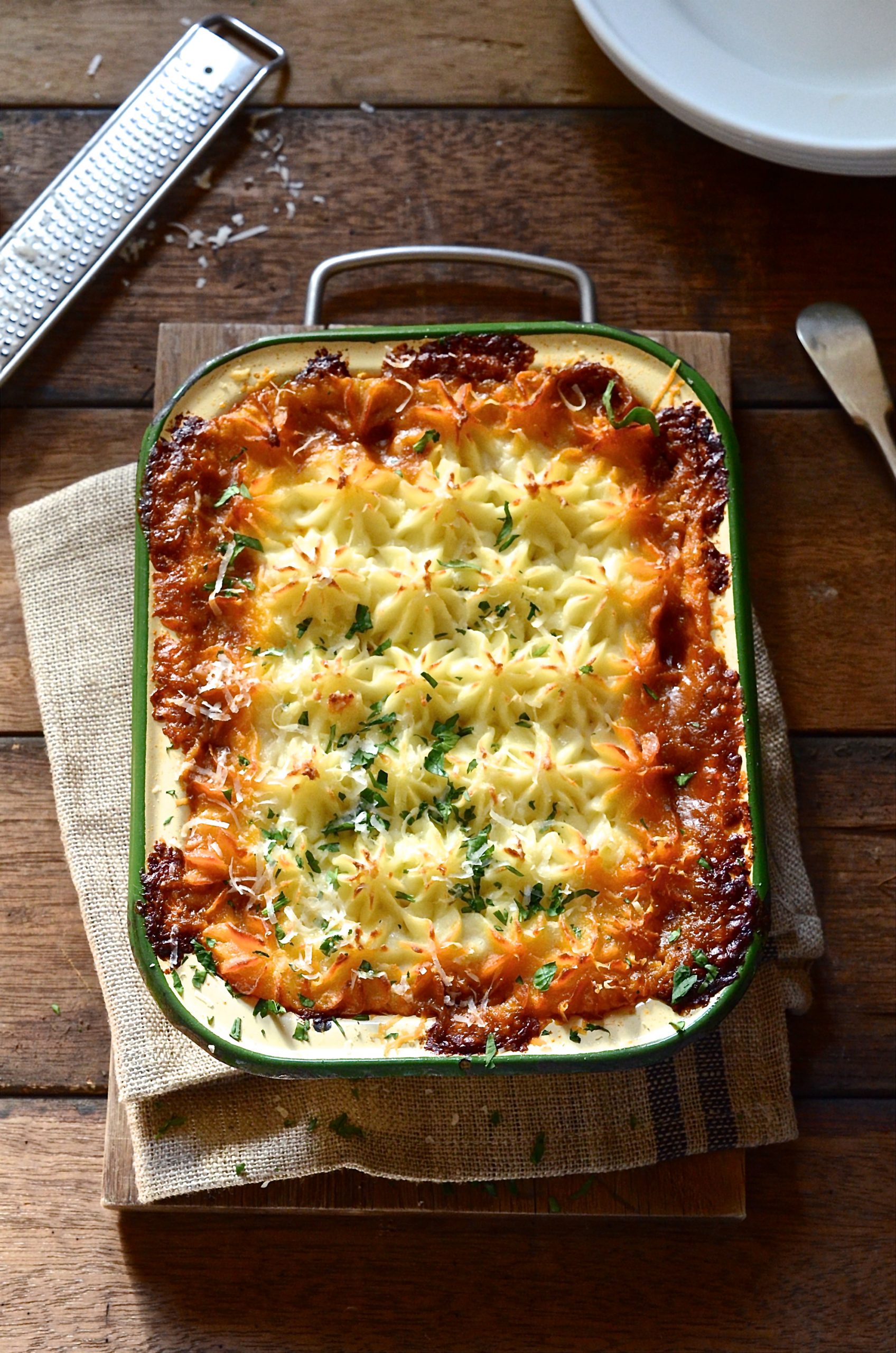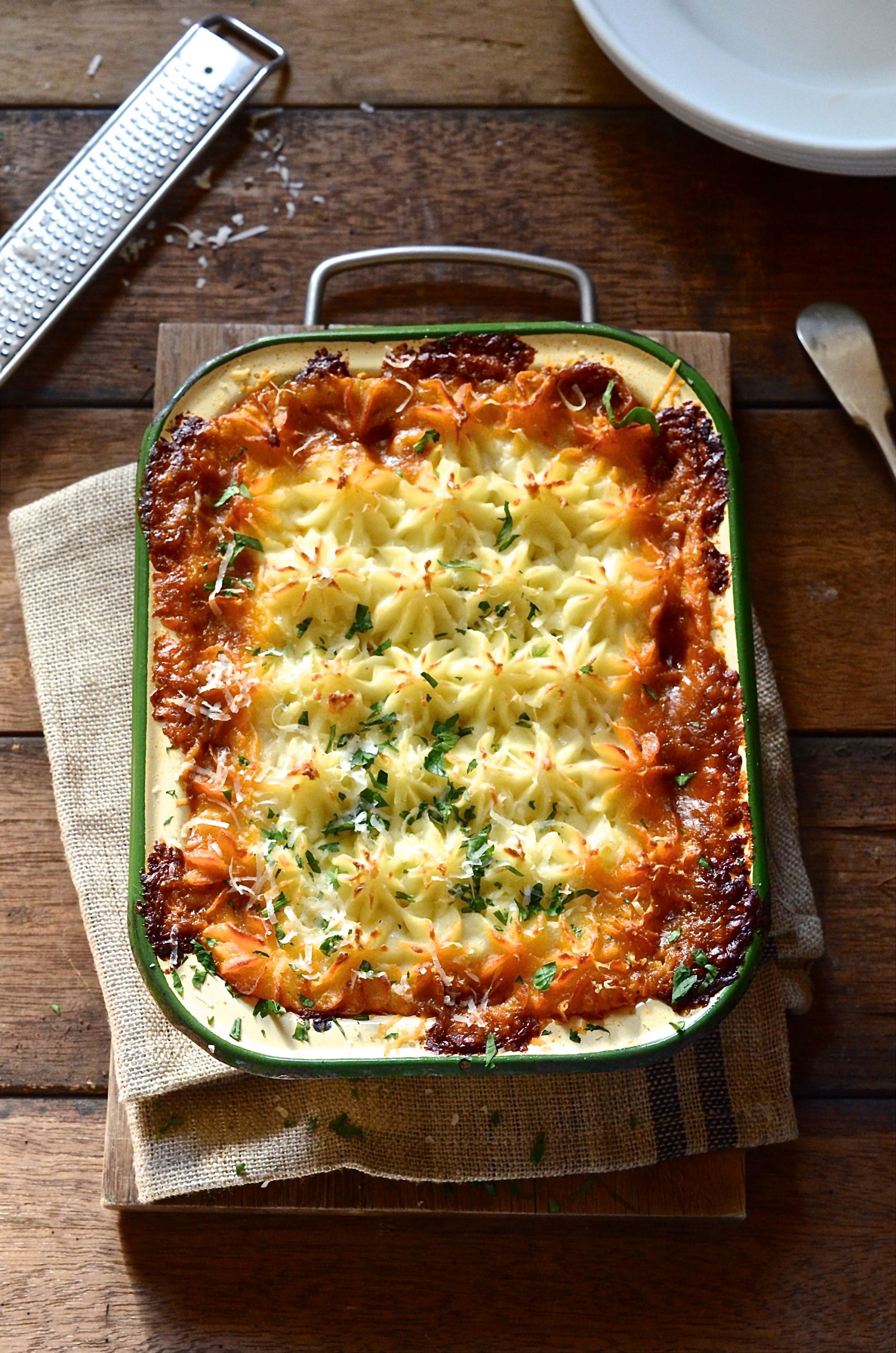 The secret to my Lamb curry with mango atchar is the homemade paste. Using a combination of Peppadew Mango Atchar, fresh mango flesh and all the usual spice suspects, this is a paste is worth bottling. I serve my lamb curry with puffy naan breads and a carrot and masala cashew salad.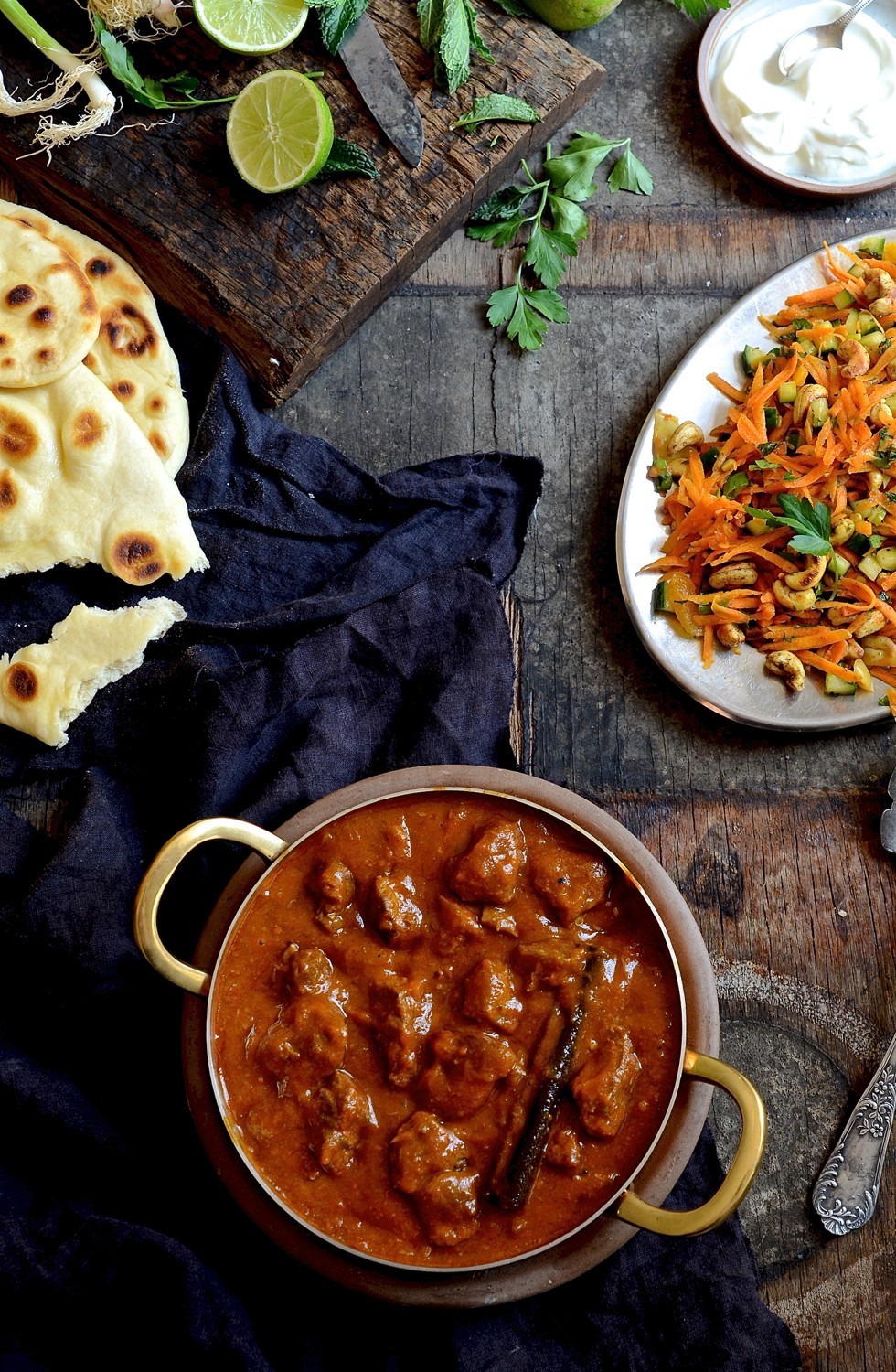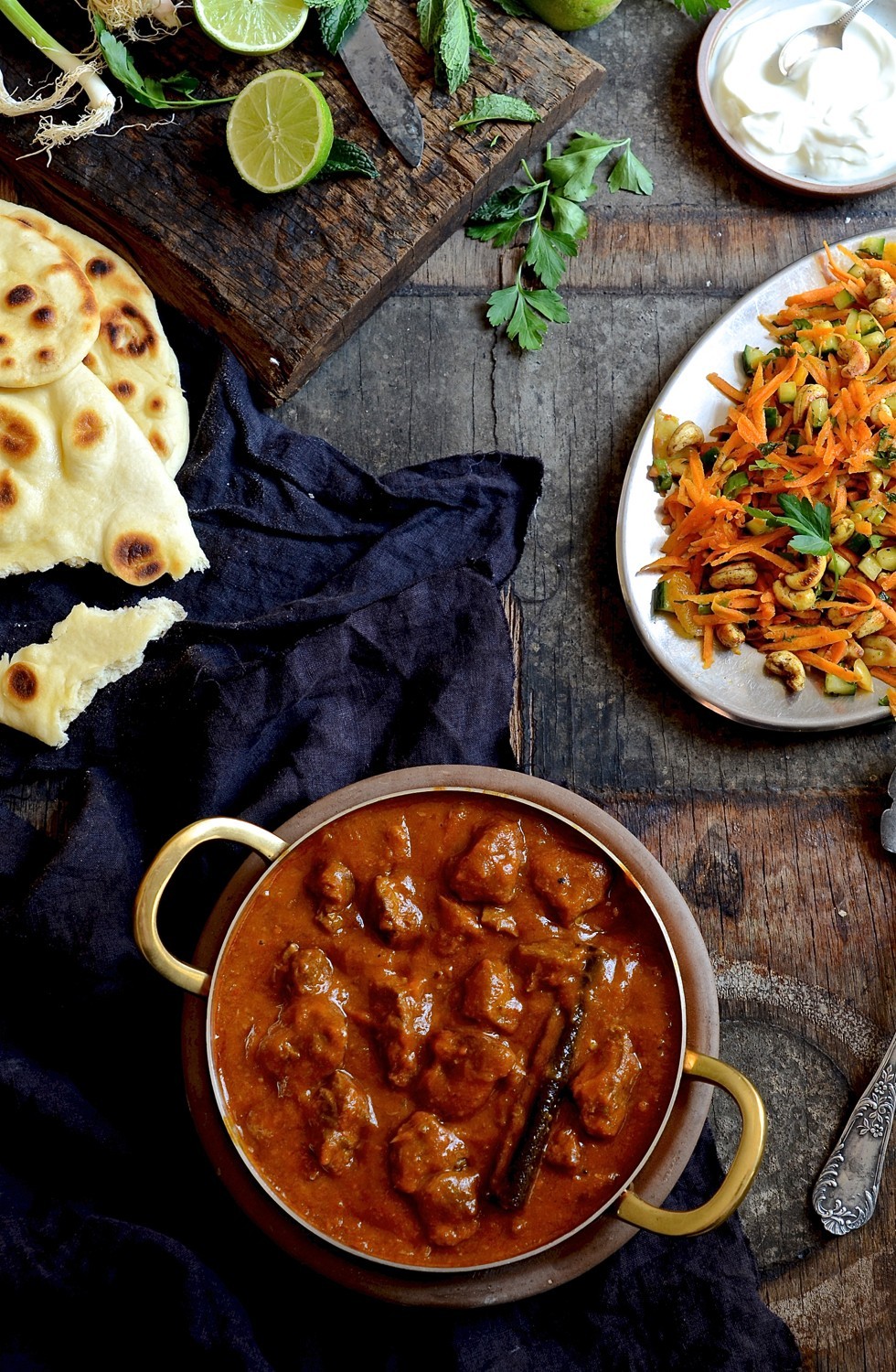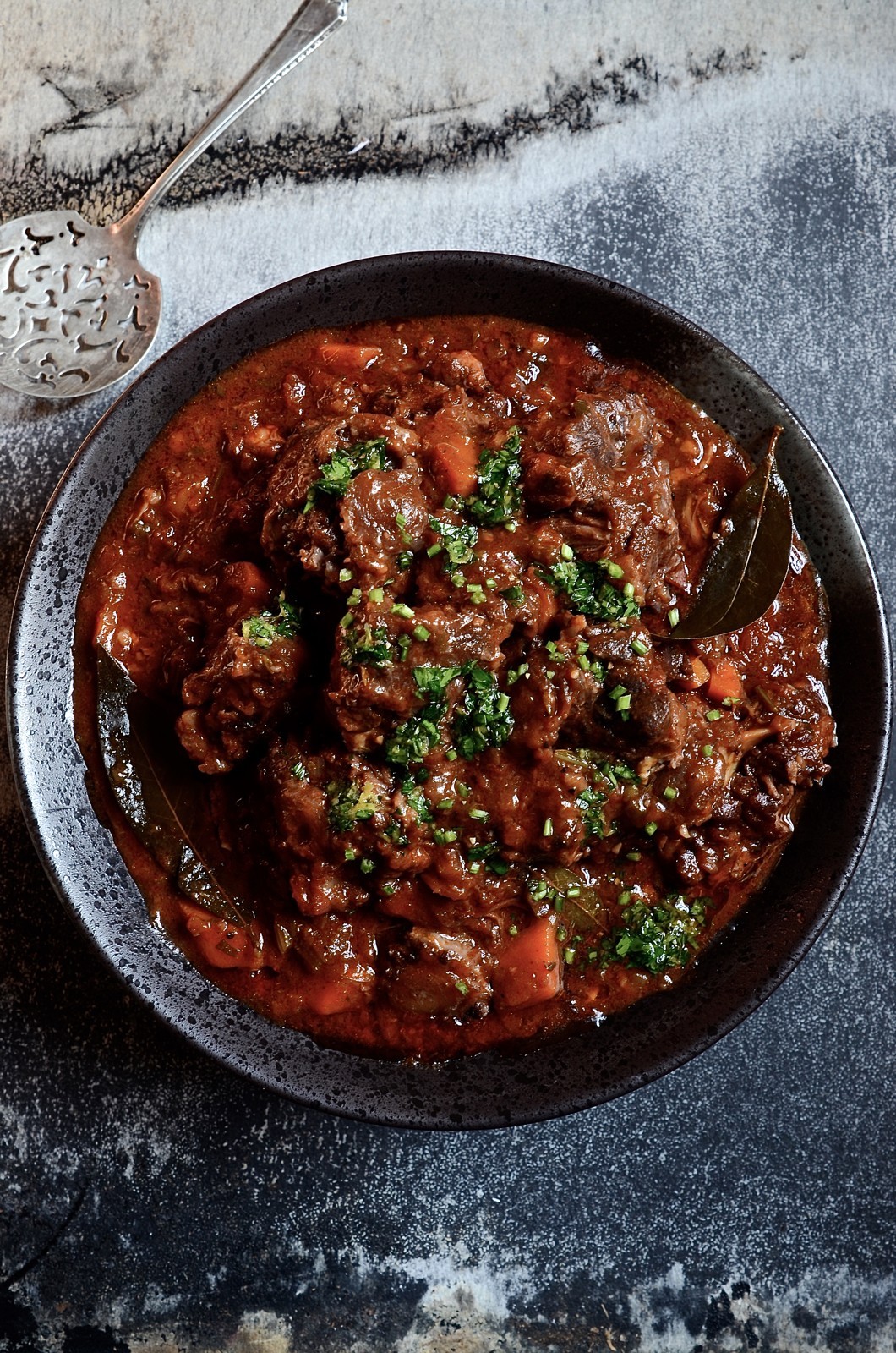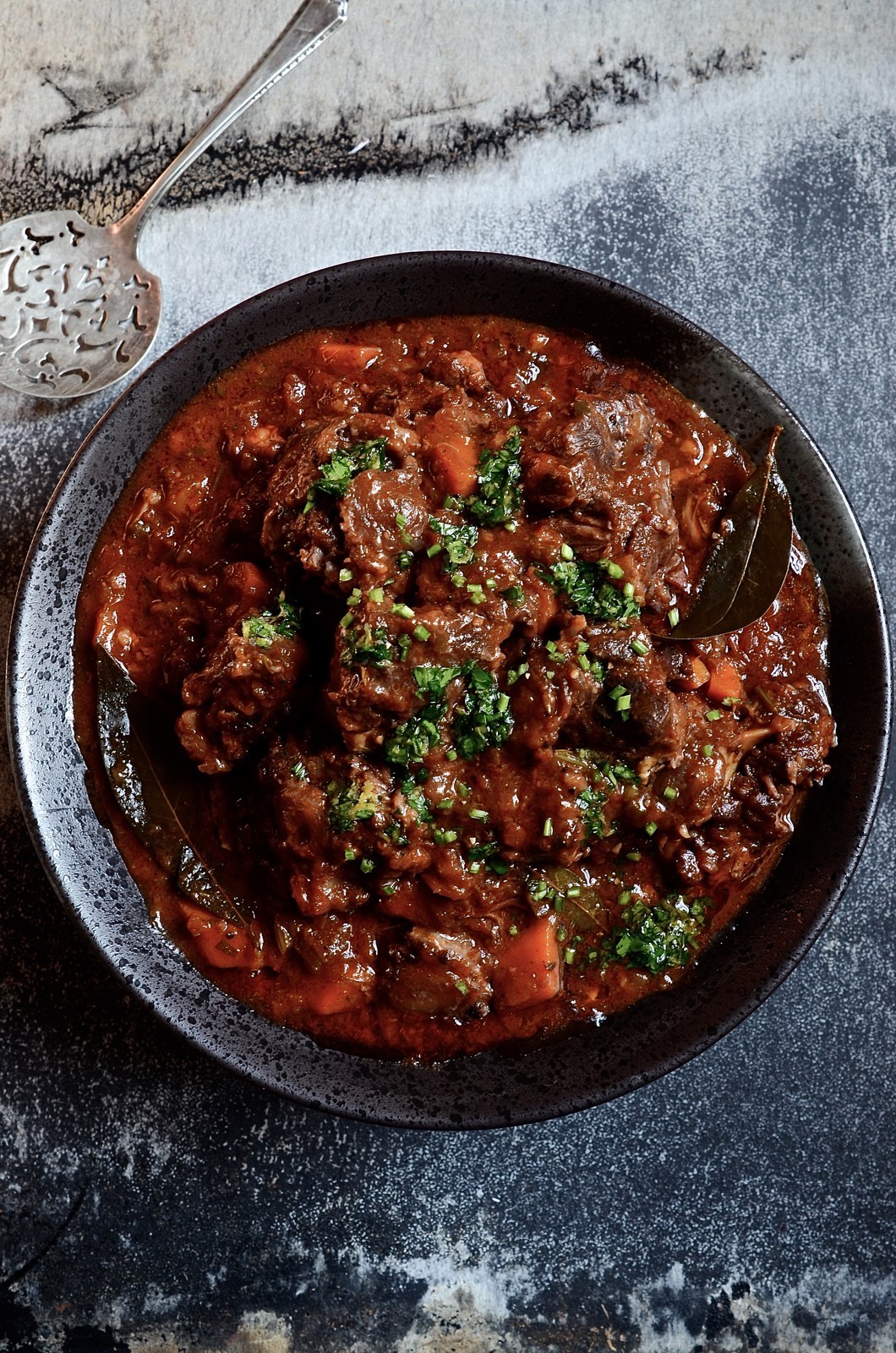 If you find yourself in hibernation mode with a crackling fire to warm your toes and a ruby red in hand, this hearty slow-braised Red Wine Oxtail has your name on it. Oxtail is the ultimate weekend food. A time for slow cooking and lazy lunches shared with good friends and gentle conversation.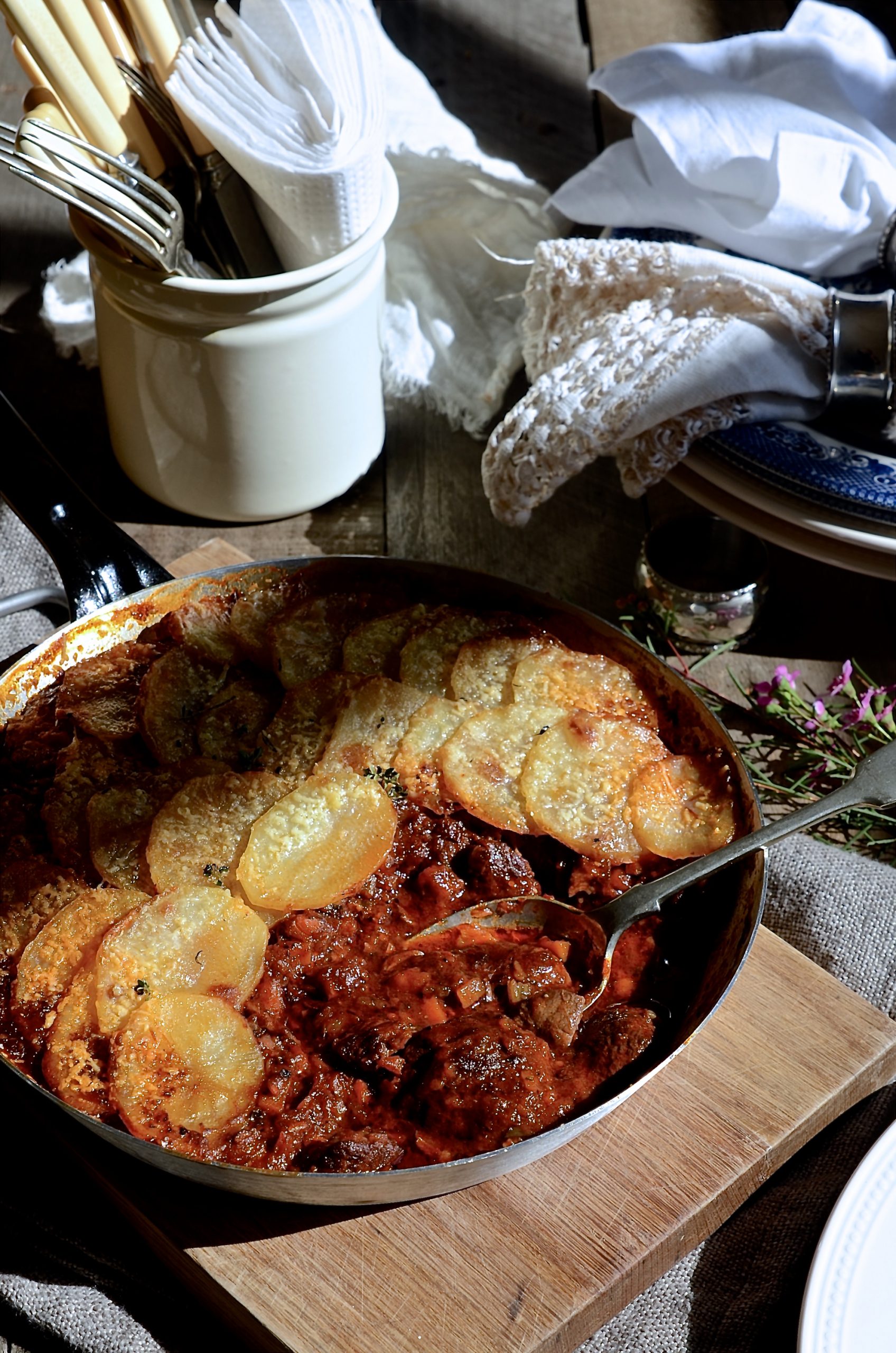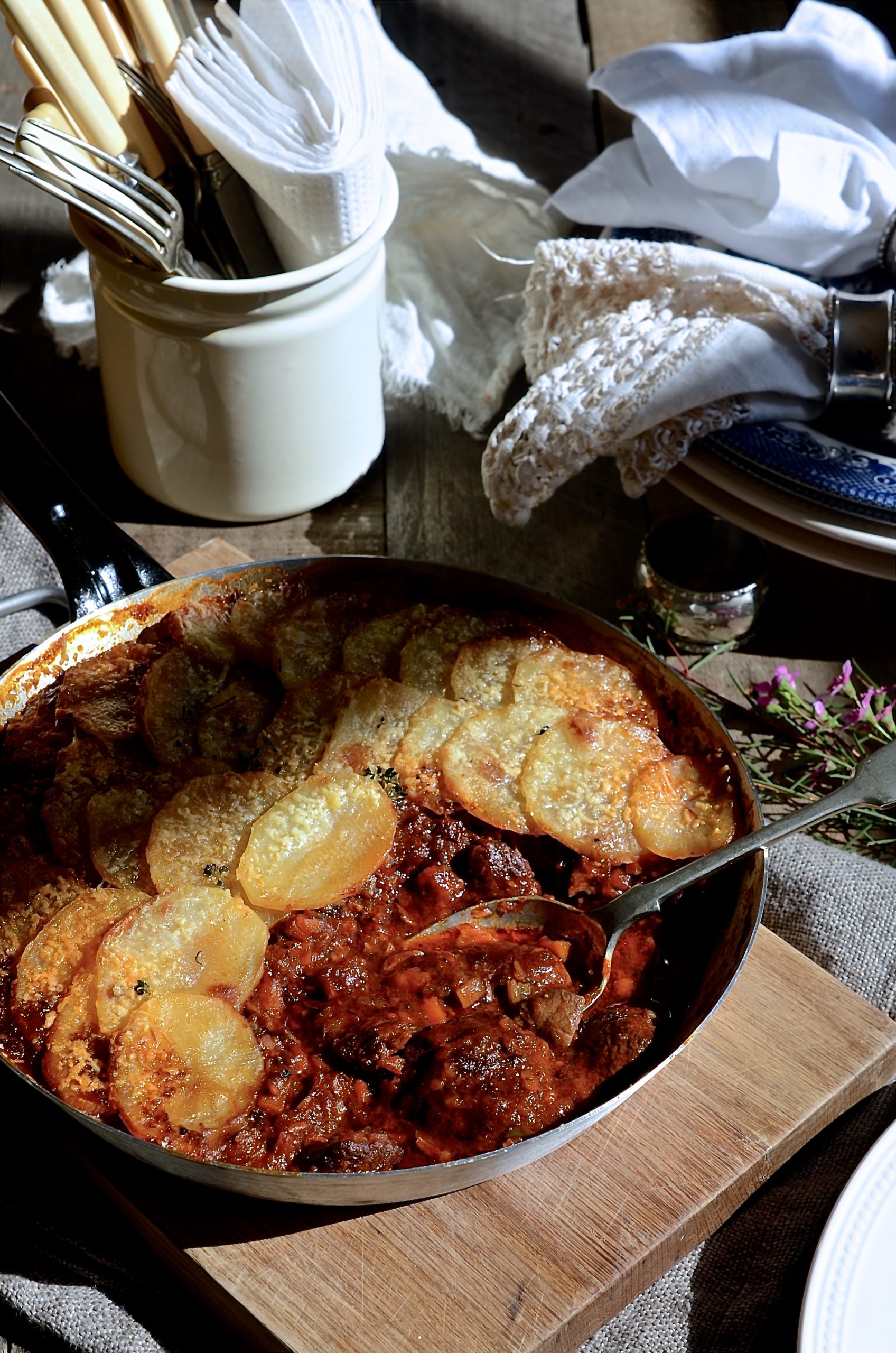 My Red wine beef stew with parmesan potato gratin is true home-style family comfort food. It's all about low and slow cooking. The meat should be spoon-tender and the sauce, lusciously thick. Topped with gruyere potato gratin, this beef hot-pot is for all meat lovers.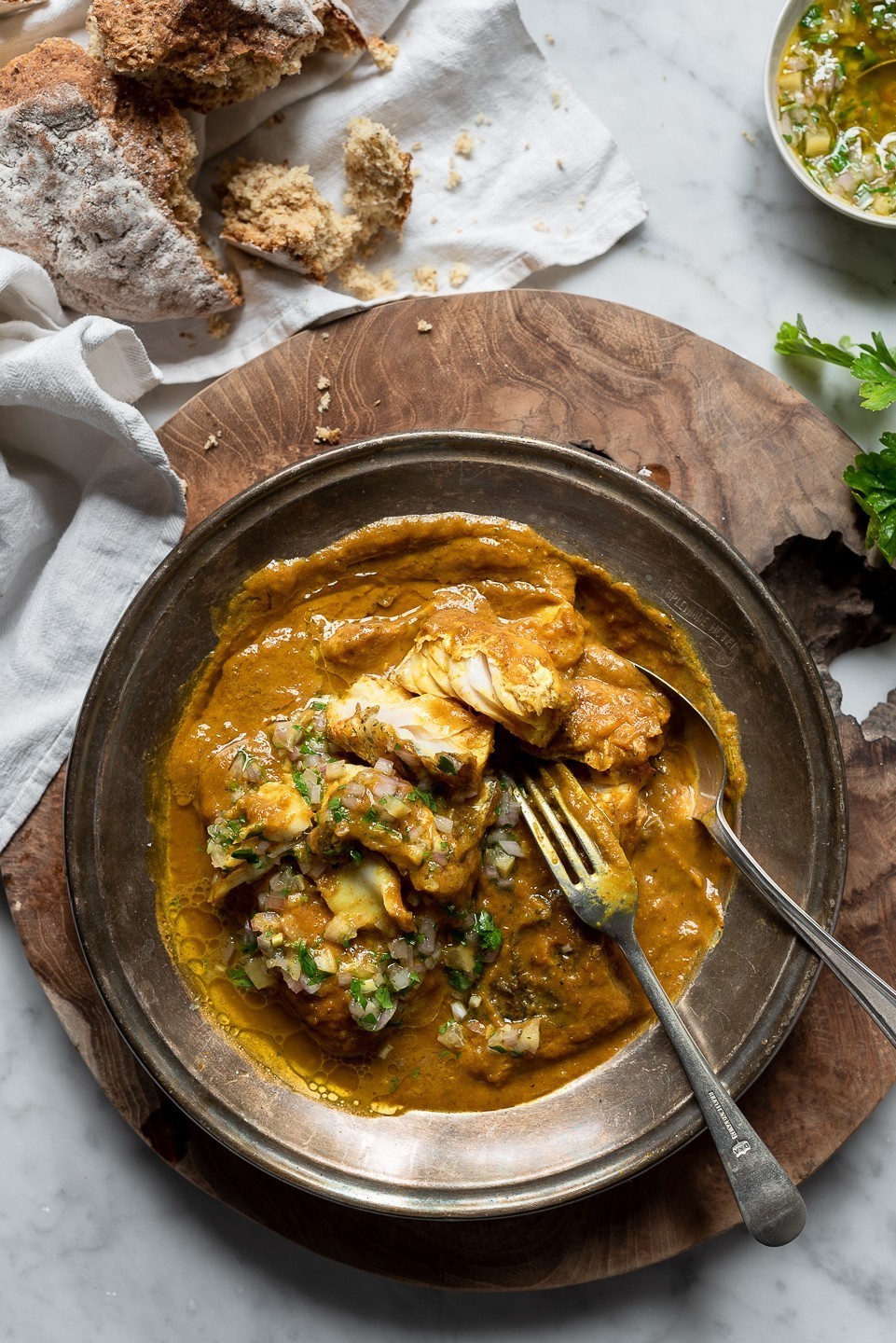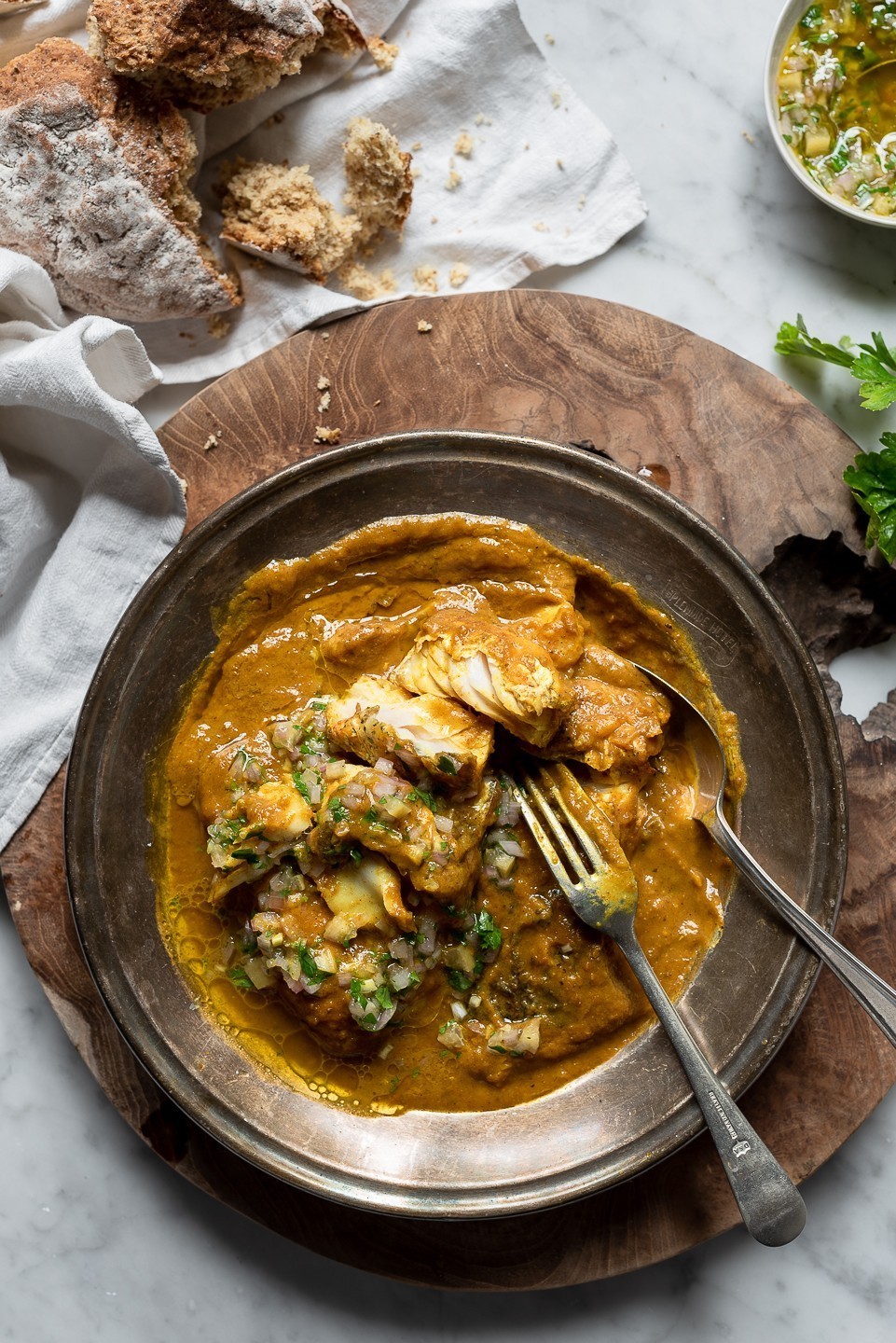 This is my best Pickled Fish recipe. I make it every year. The flavours are charismatic and bold, bright and lively as I recall. I've added a preserved lemon dressing to serve alongside. Not that it needs support, but it's exquisitely tart and fresh.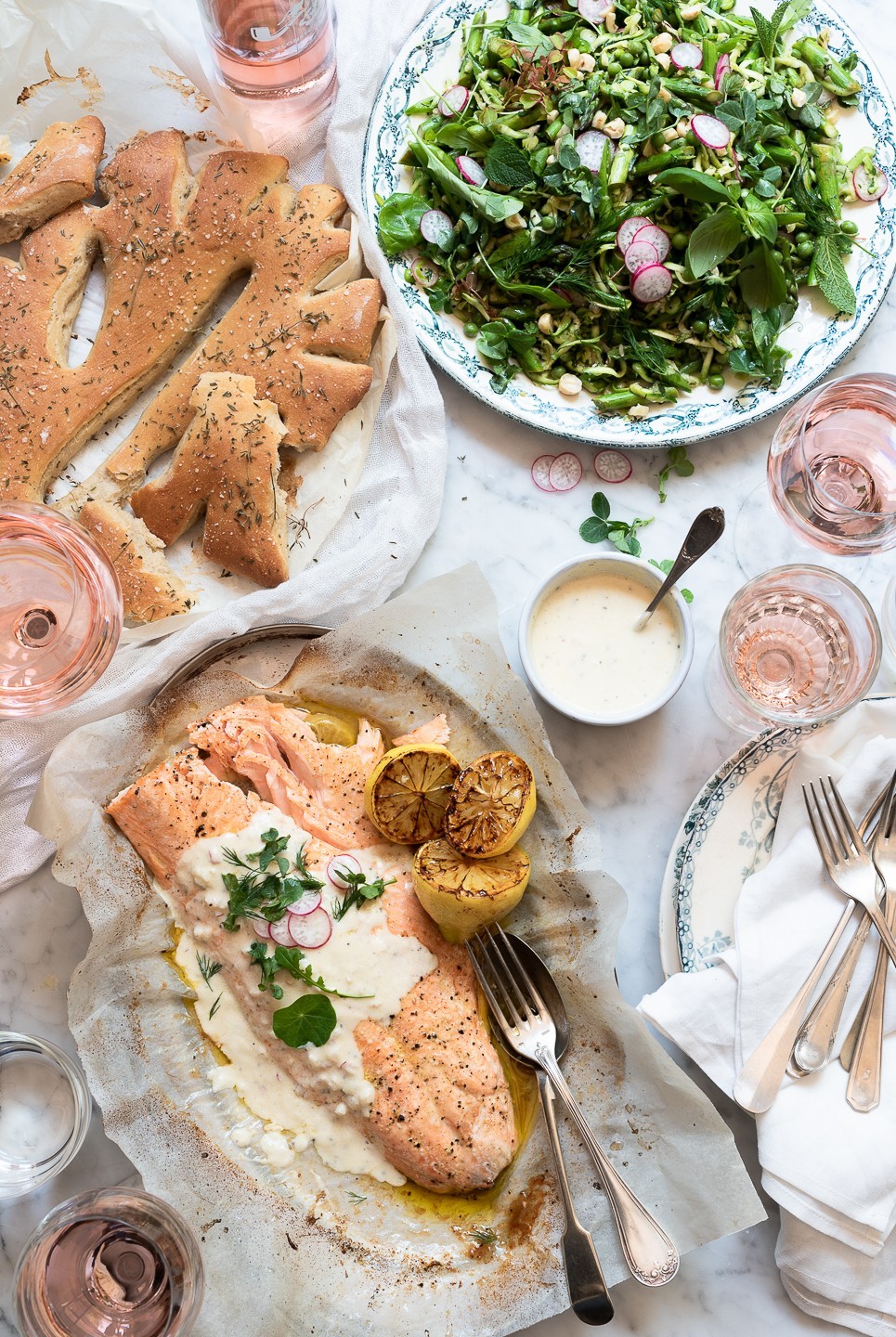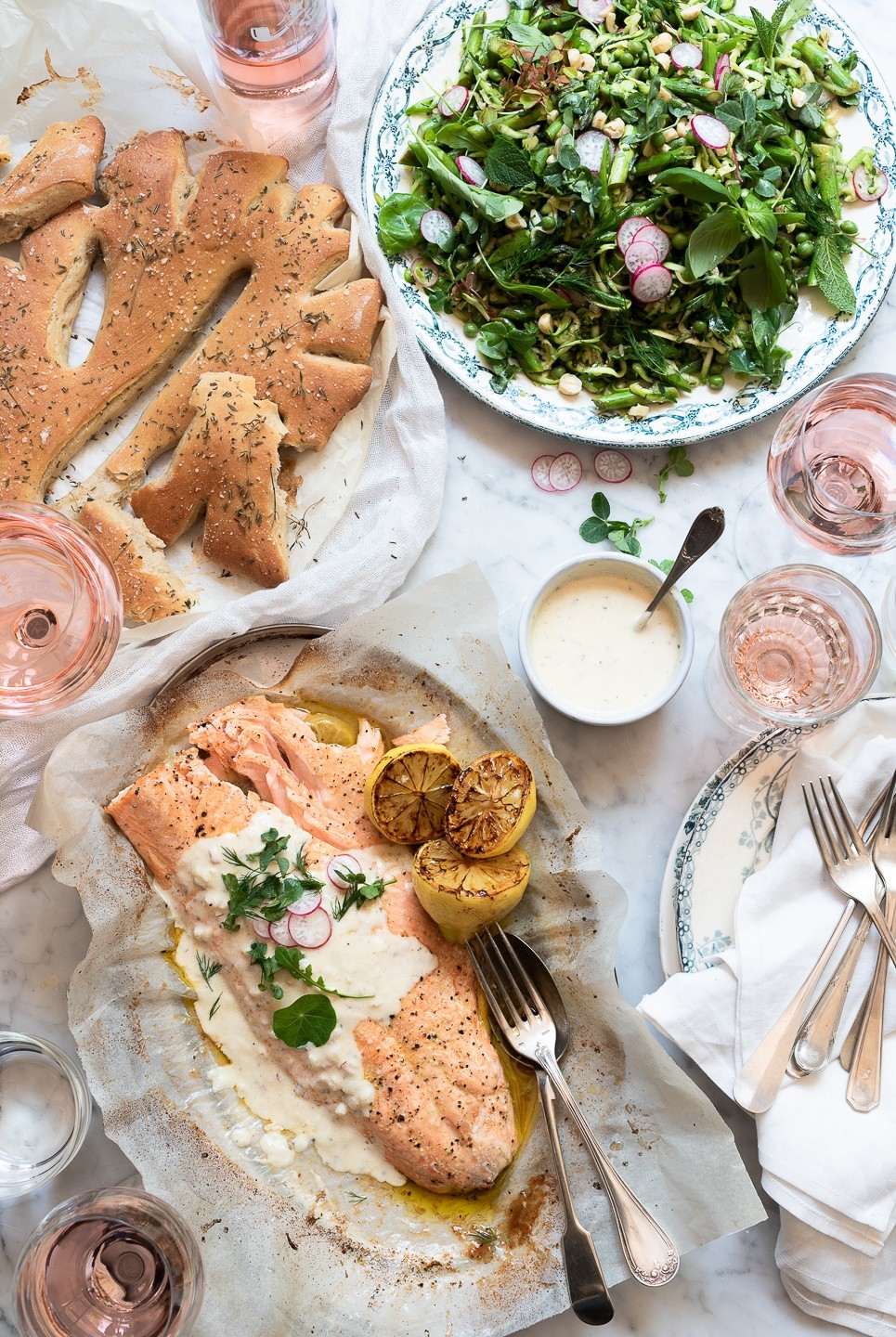 Salmon is inherently rich, with a soft, delicate texture. It's pairs amicably with a herbaceous salad and the playfulness of Rosé. For ease and simplicity, I've oven-roasted the salmon using the master dressing as a glaze. To the remaining dressing I add Greek yoghurt and chopped shallots. It's creamy yet light with a zesty tang that counters the oiliness of the salmon beautifully.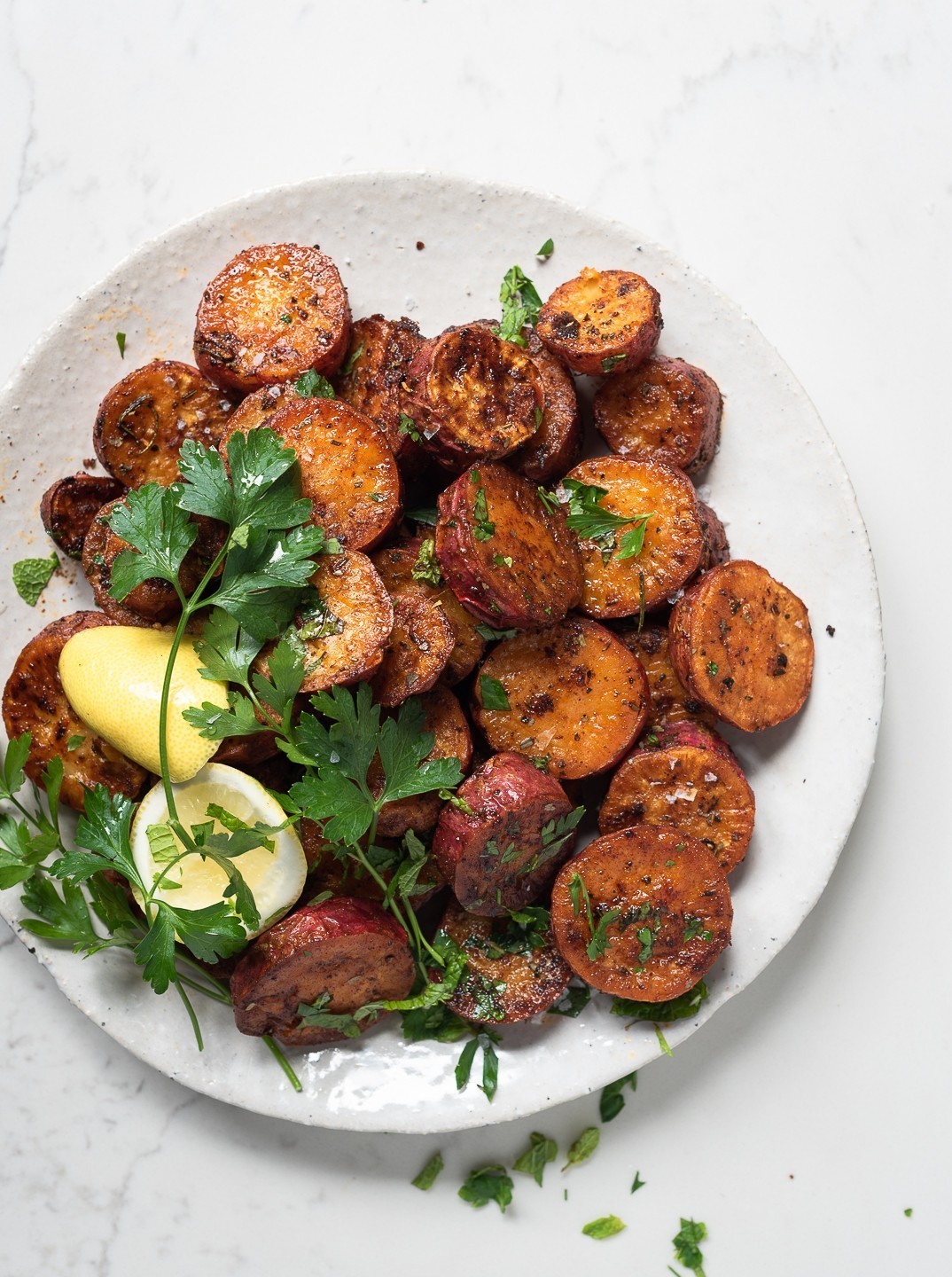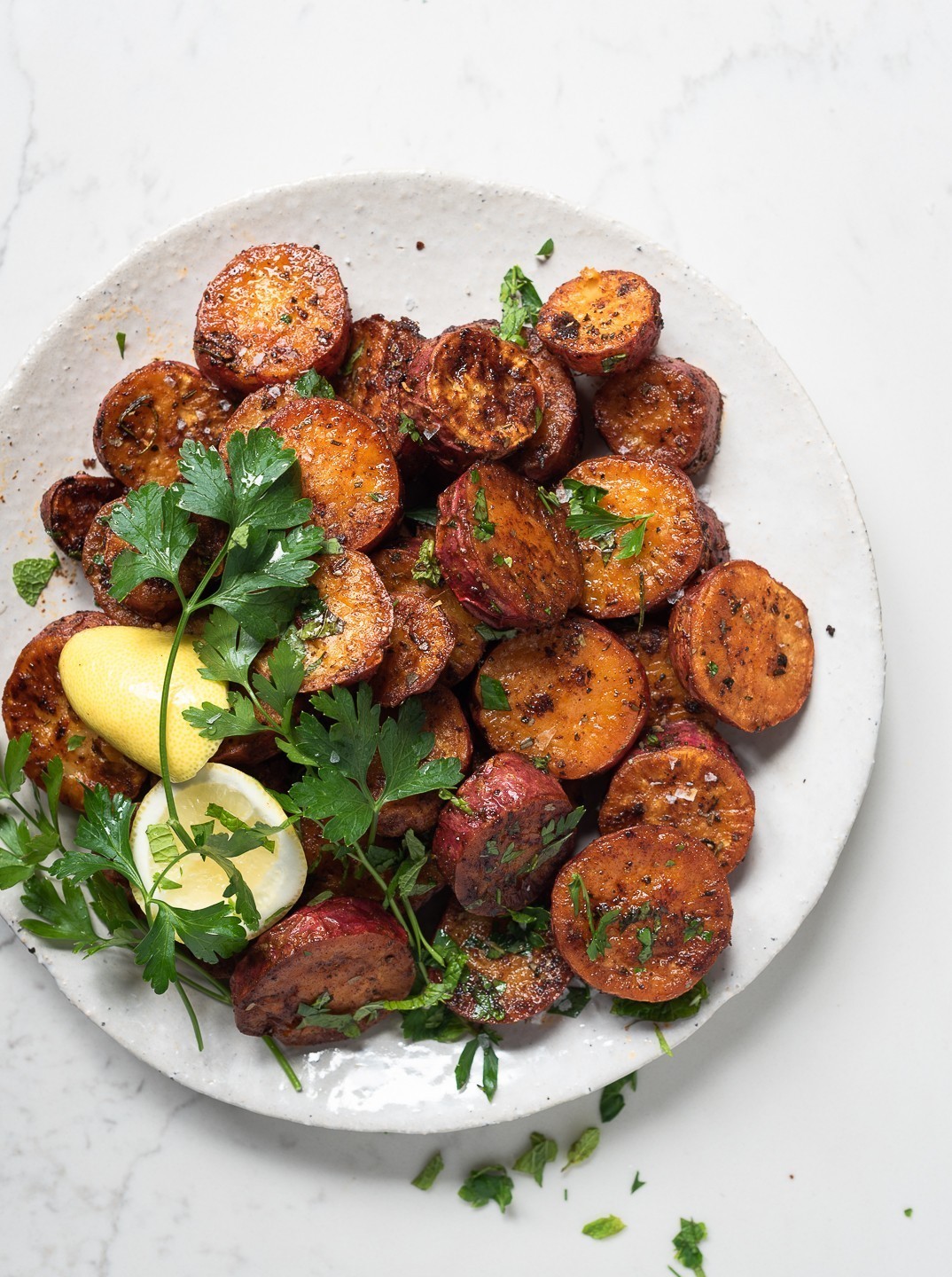 There are sweet potatoes and then there are these Paprika roast sweet potatoes. A sweet potato is a thing of joy, not fancy or finicky to cook, either. Needing little more than a decent slick of oil and some uplifting flavourings, they're easily transformed from everyday common to absolutely fabulous. Glistening with character, these coral beauties are gnarly on the outside with yeildingly-soft centres. Overwhelming impressive for a humble spud.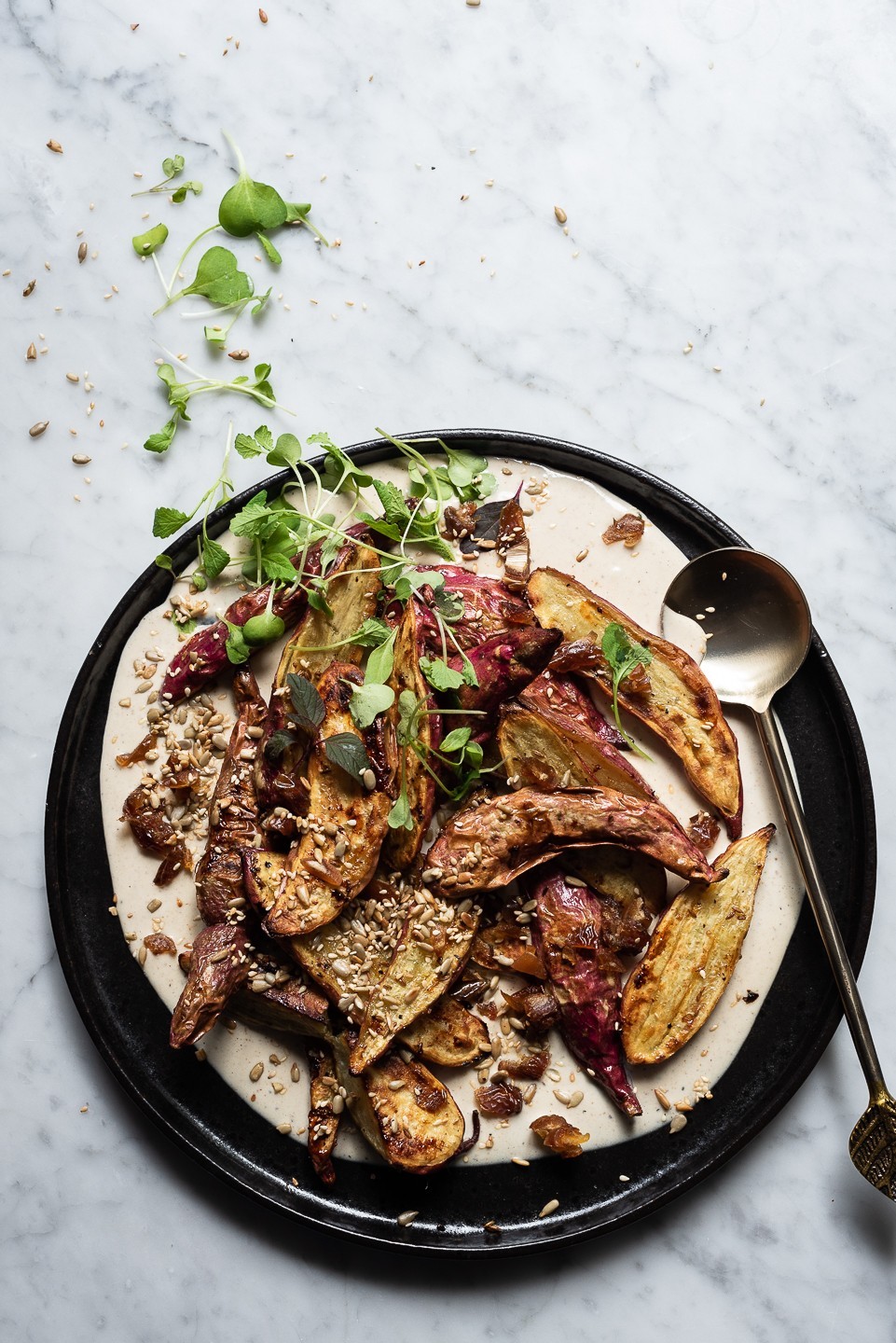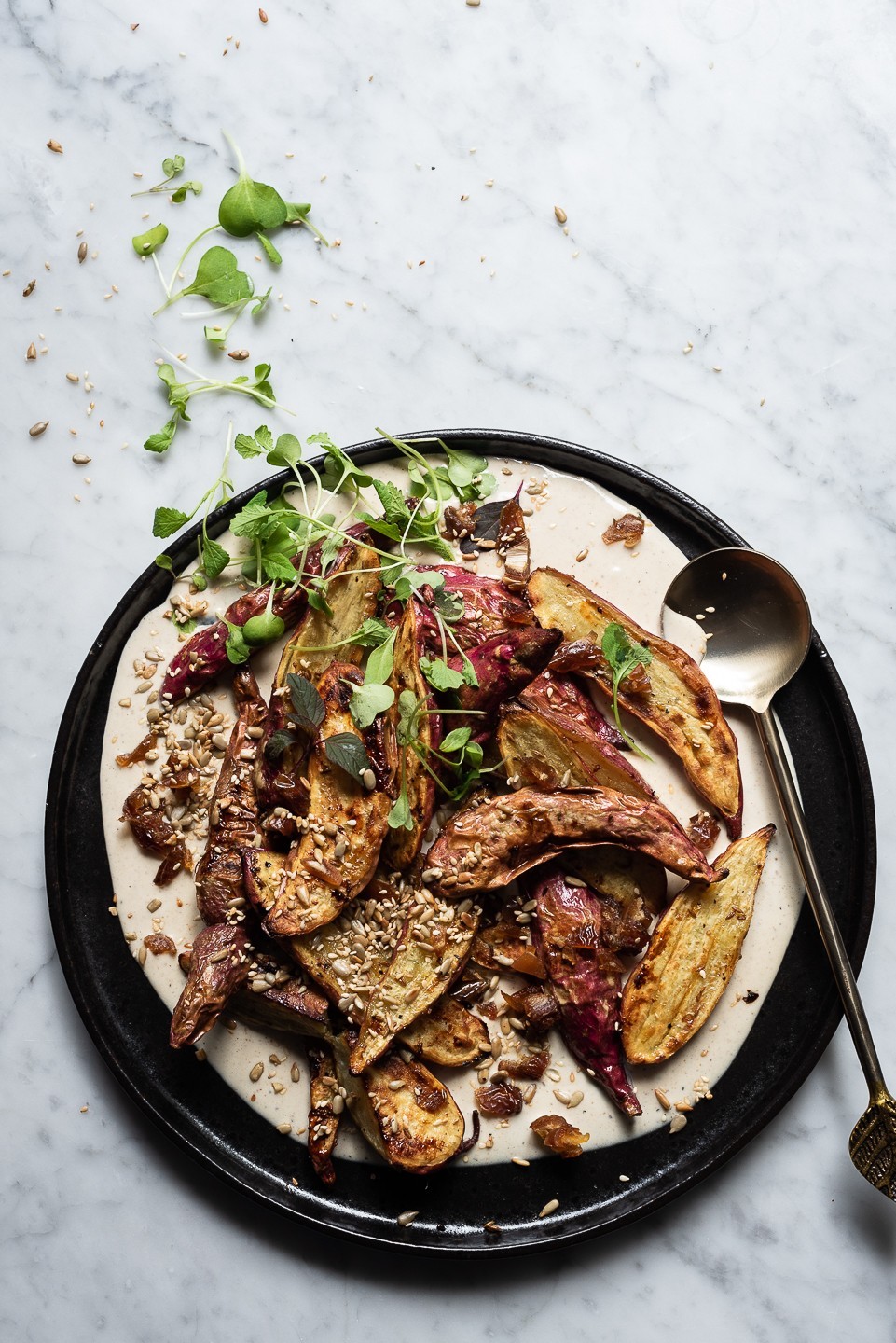 I love this kind of food. Rustic and full of flavour. These Cumin roast sweet potatoes are a house favourite. They're not needy of additions, but who can argue with a tahini sauce? A generous scattering of roasted salt and pepper seeds are excellent textural enhancers.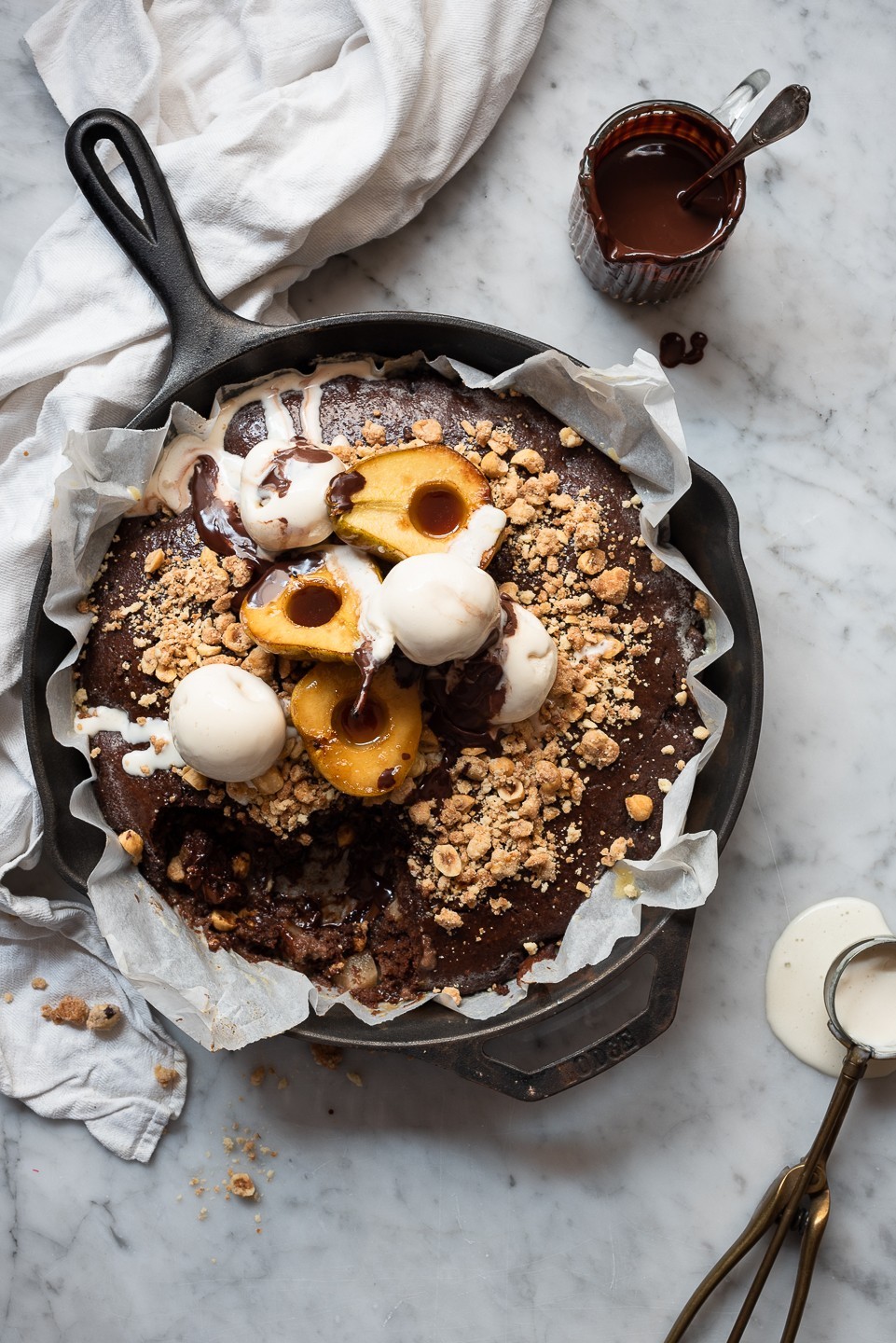 There are no secret recipes in our family. Everything that could be regarded as sacred has been poured into the Cookbook. The recipe for this corruptively decadent Chocolate and Pear Malva Pudding with hazelnut cookie crumble is one of them. It's our inescapable, sweet-toothed nemesis. It comes with a disclaimer, for obvious reasons! For those who already have a copy of Bibby's Kitchen, you'll find it in the Dessert Chapter, page 160, just before the Mandarin Christmas pud with rum caramel.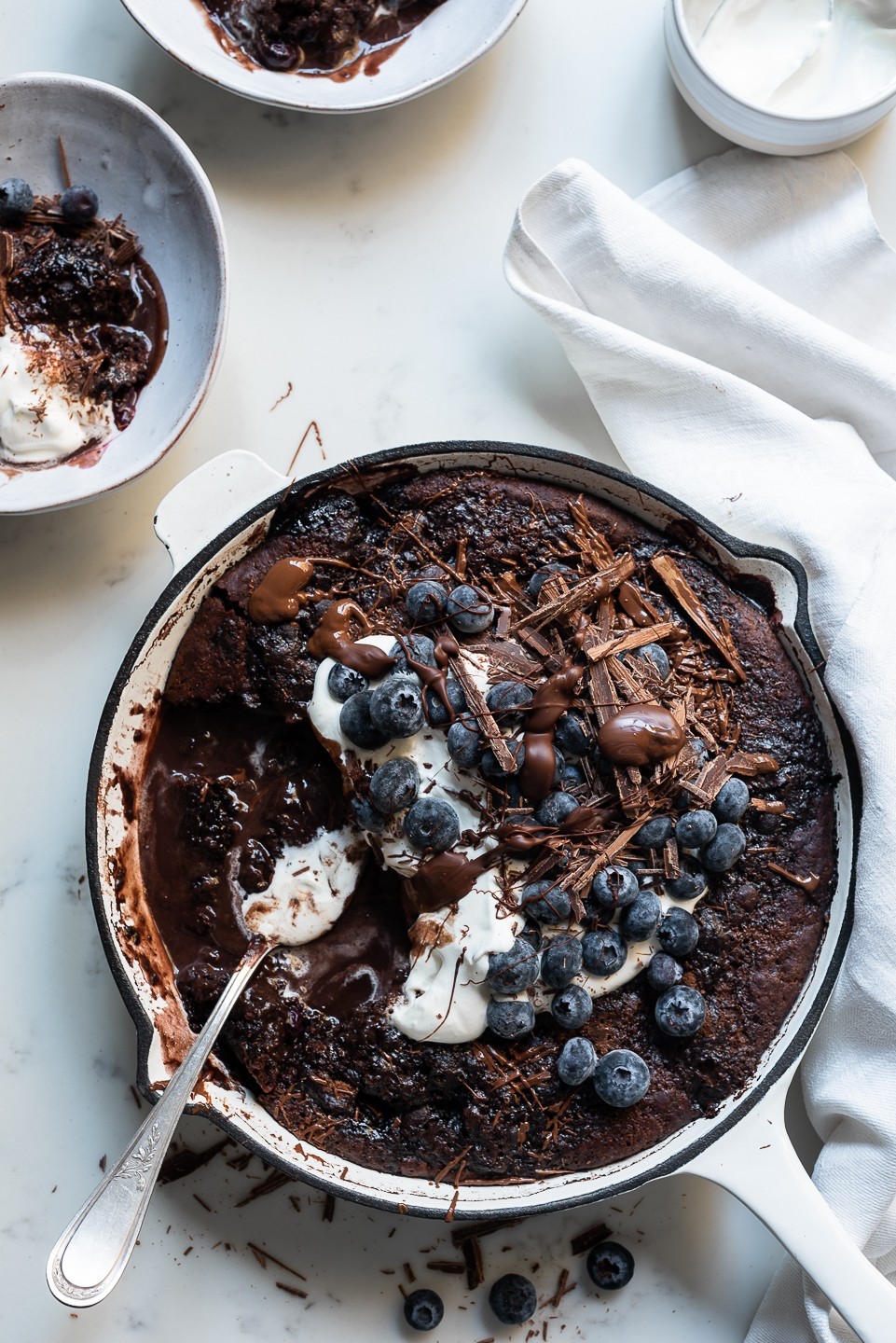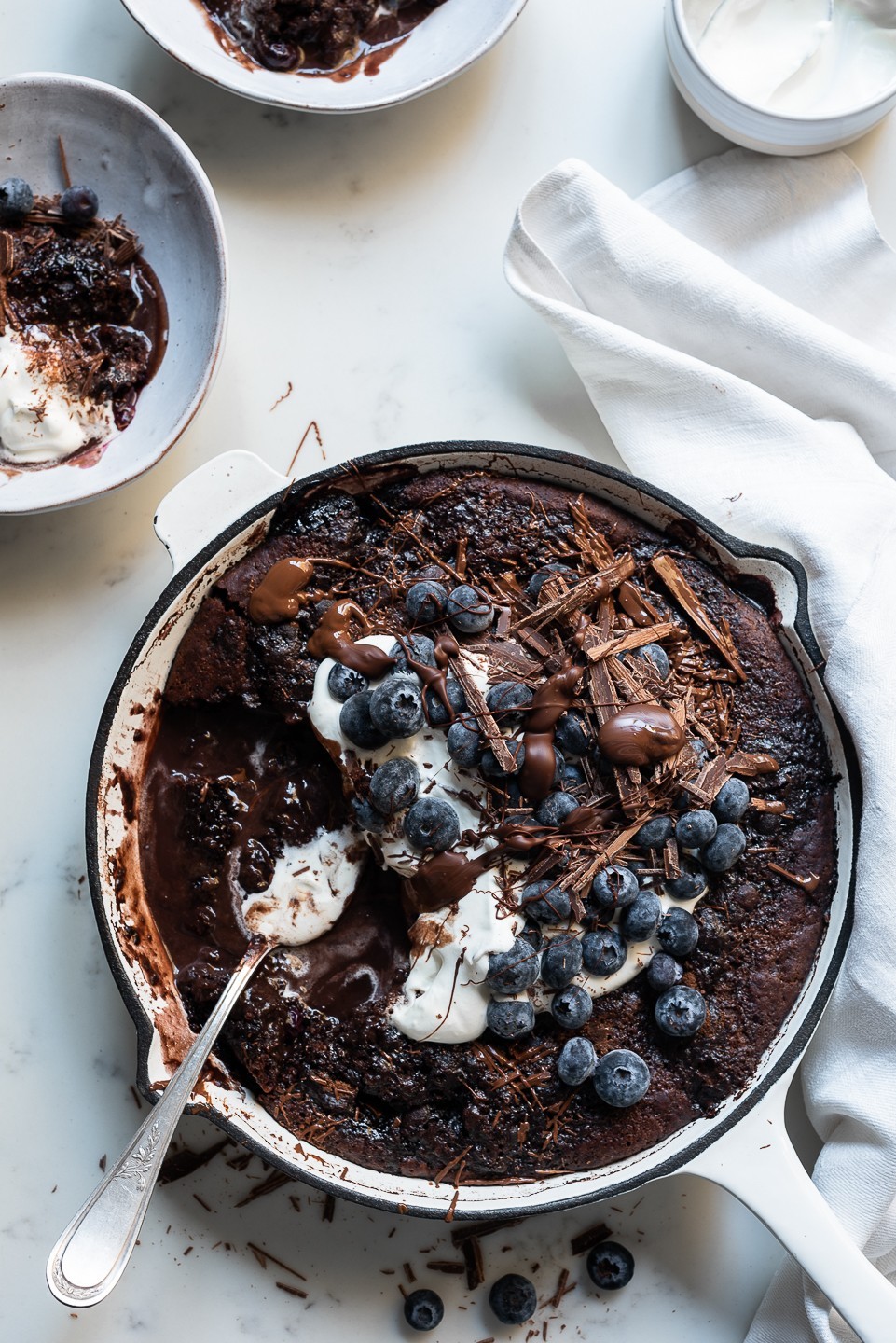 Like with most baked puddings, this blueberry chocolate cobbler pudding promises sweet comfort. It is, as you see it. Devilish dark chocolate sauce, craggy topped cake and a handful of blueberries.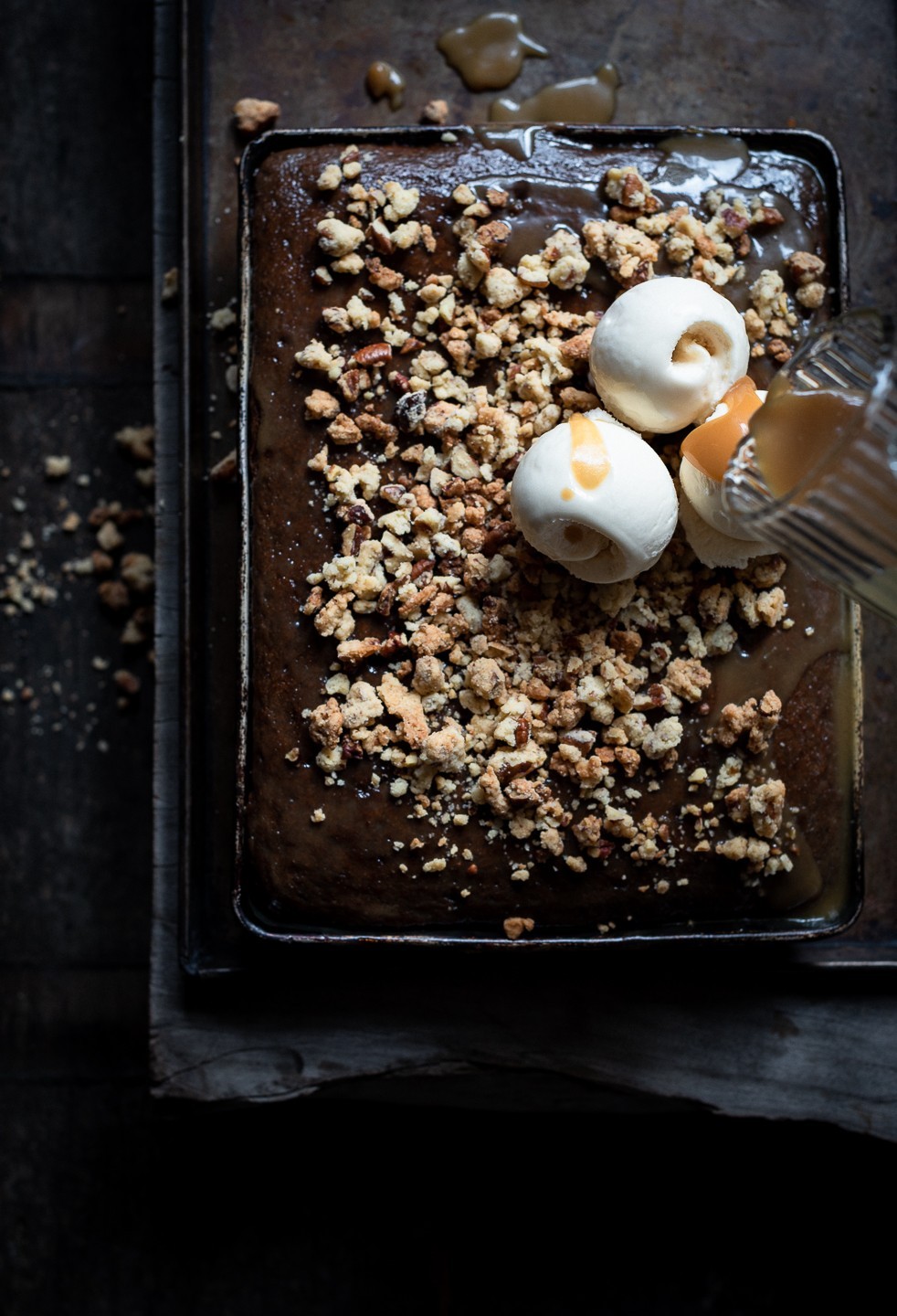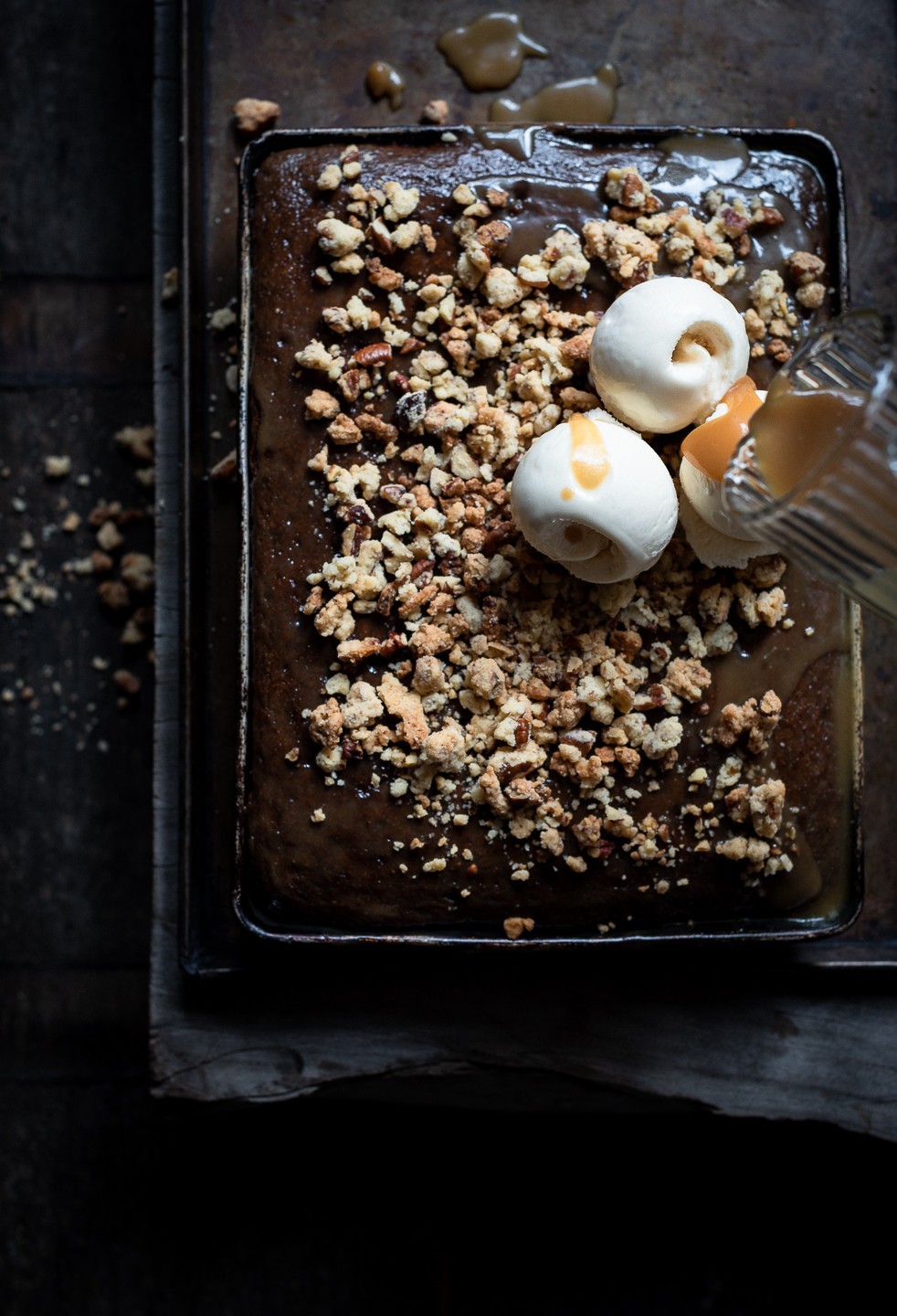 This is what happens when you spend too much time in the kitchen. You start playing with the classics and end up with possibly the best cookie crumble sticky toffee pudding ever. Buttery pecan cookies strewn over a toffee sauce-soaked date pudding. Virtuous, it certainly isn't. Dessert of your dreams? Absolutely.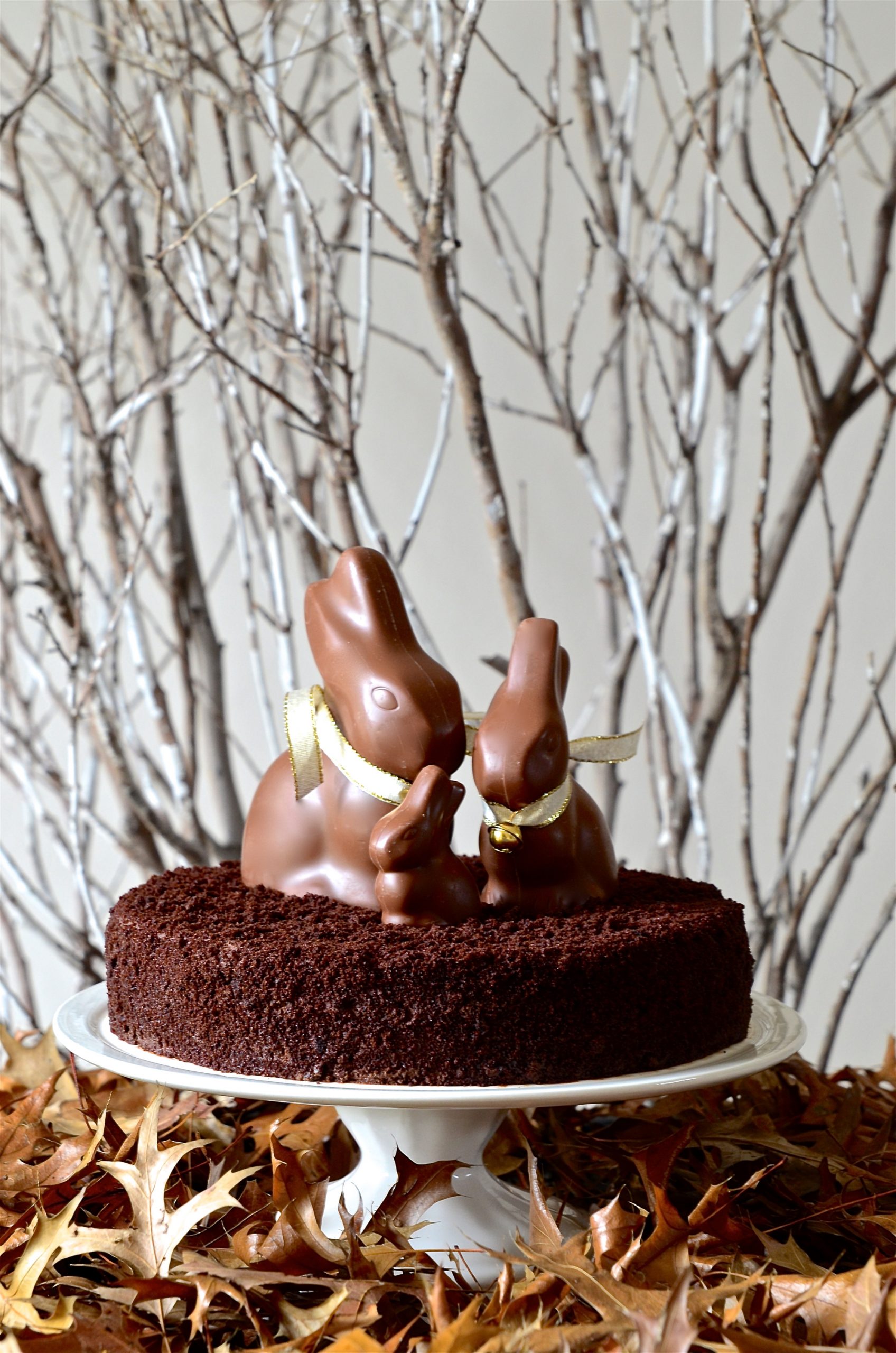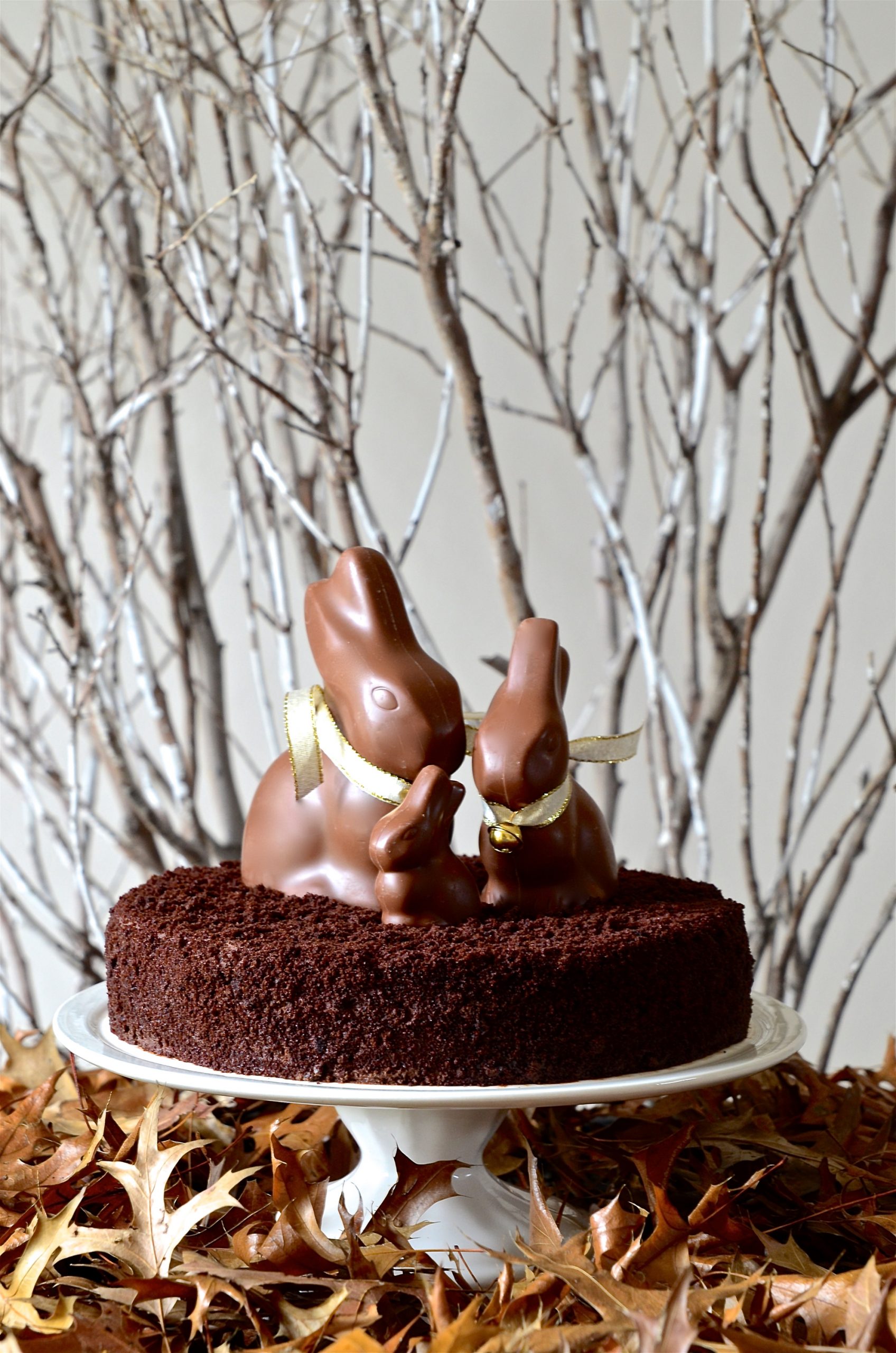 Playful and impressive, this dark chocolate torte takes centre stage at the Easter celebration table. And what would Easter be without the ribboned Lindt bunny? The texture of this cake is unlike any cake I've eaten before. It falls somewhere between a torte and a baked chocolate mousse. For textural interest, I've coated the torte with frosting and toasted chocolate muffin crumbs. Alternately, a light dusting of cocoa powder or powered sugar will do just fine.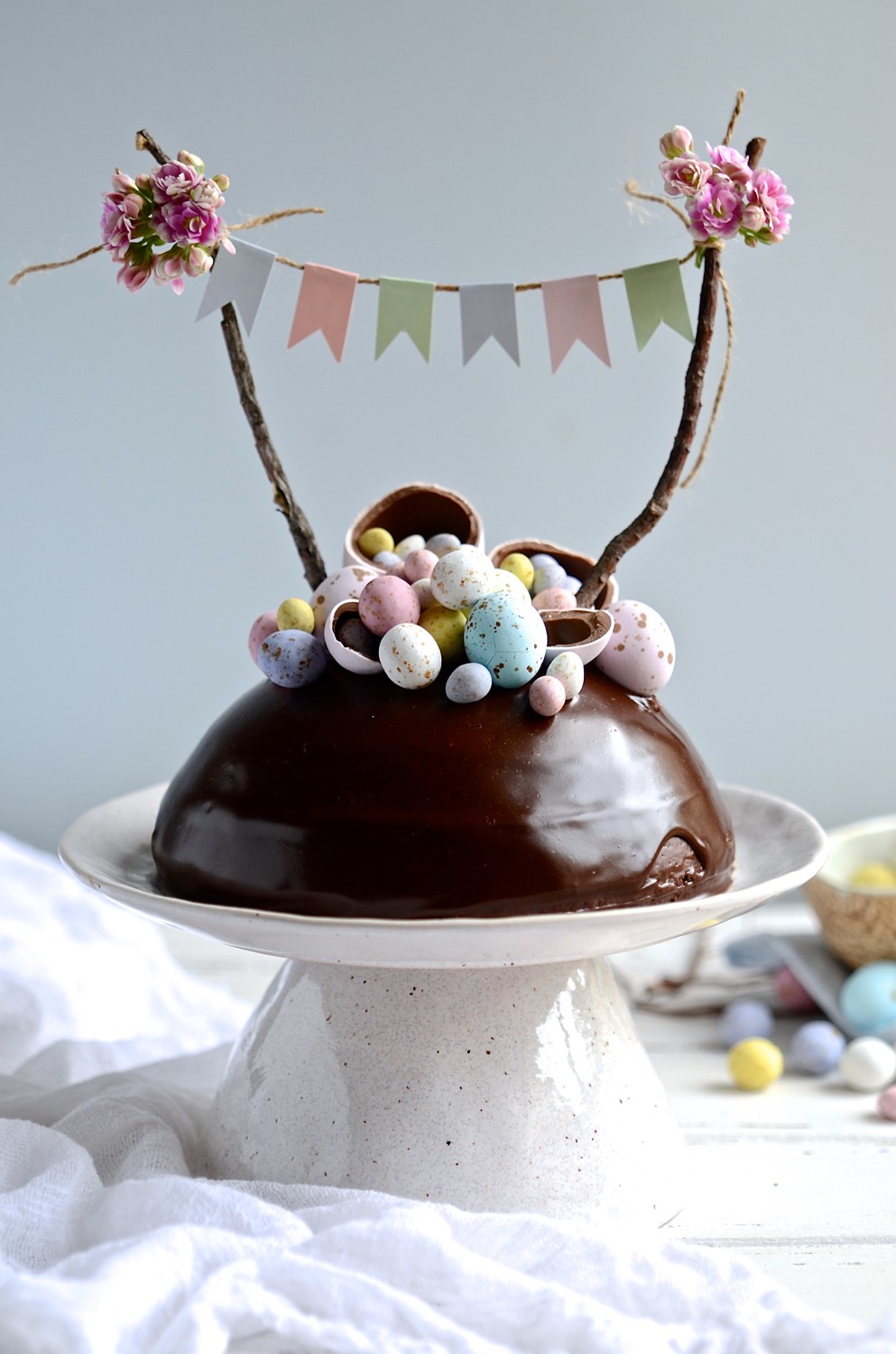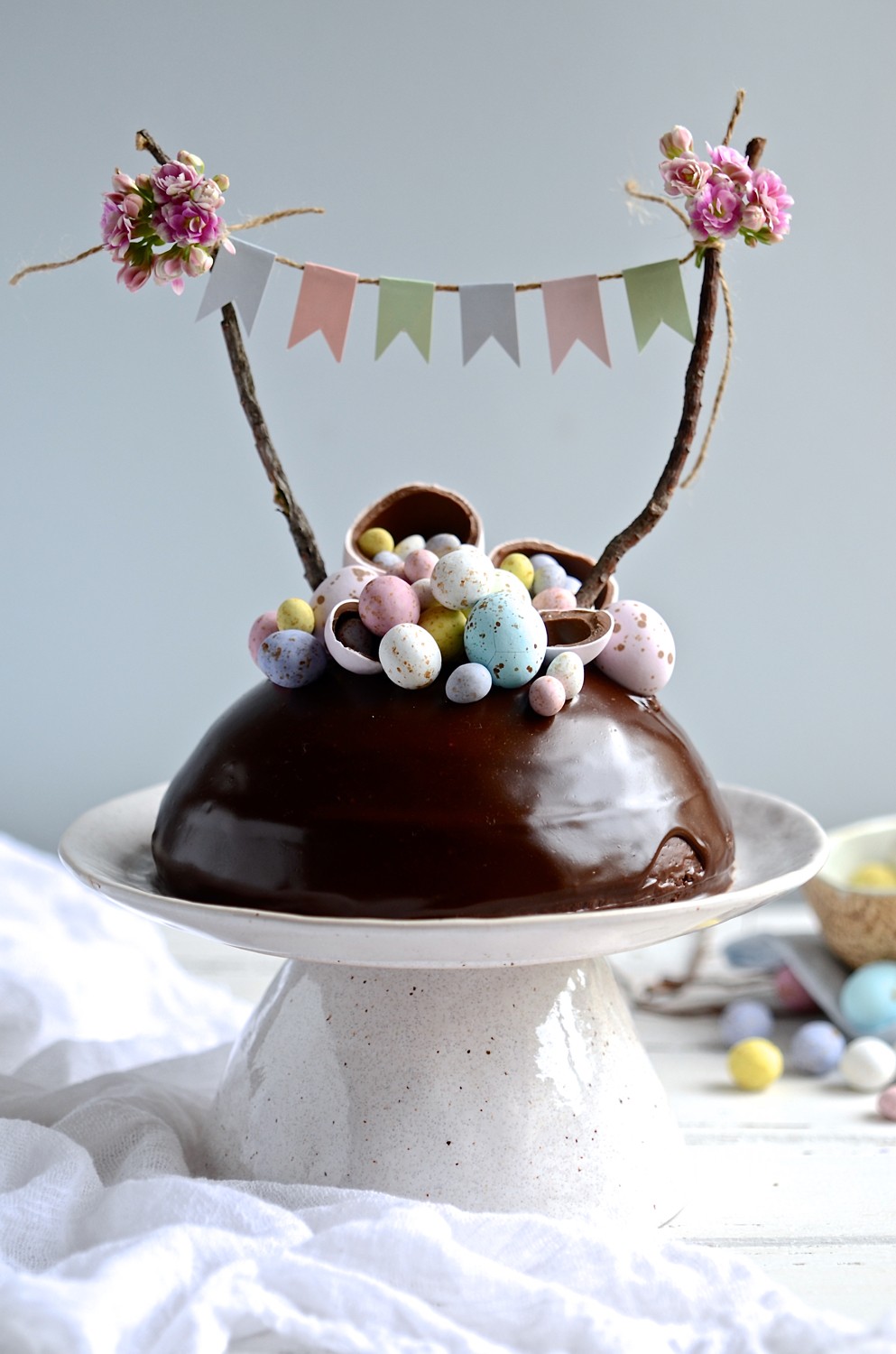 Apparently nine out of ten chocoholics are women. Really? If you are one of the nine, you're on the right page. As far as celebrations go, Easter is the perfect occasion to usher in some colourful frivolity. An Easter egg surprise cake is how to do it.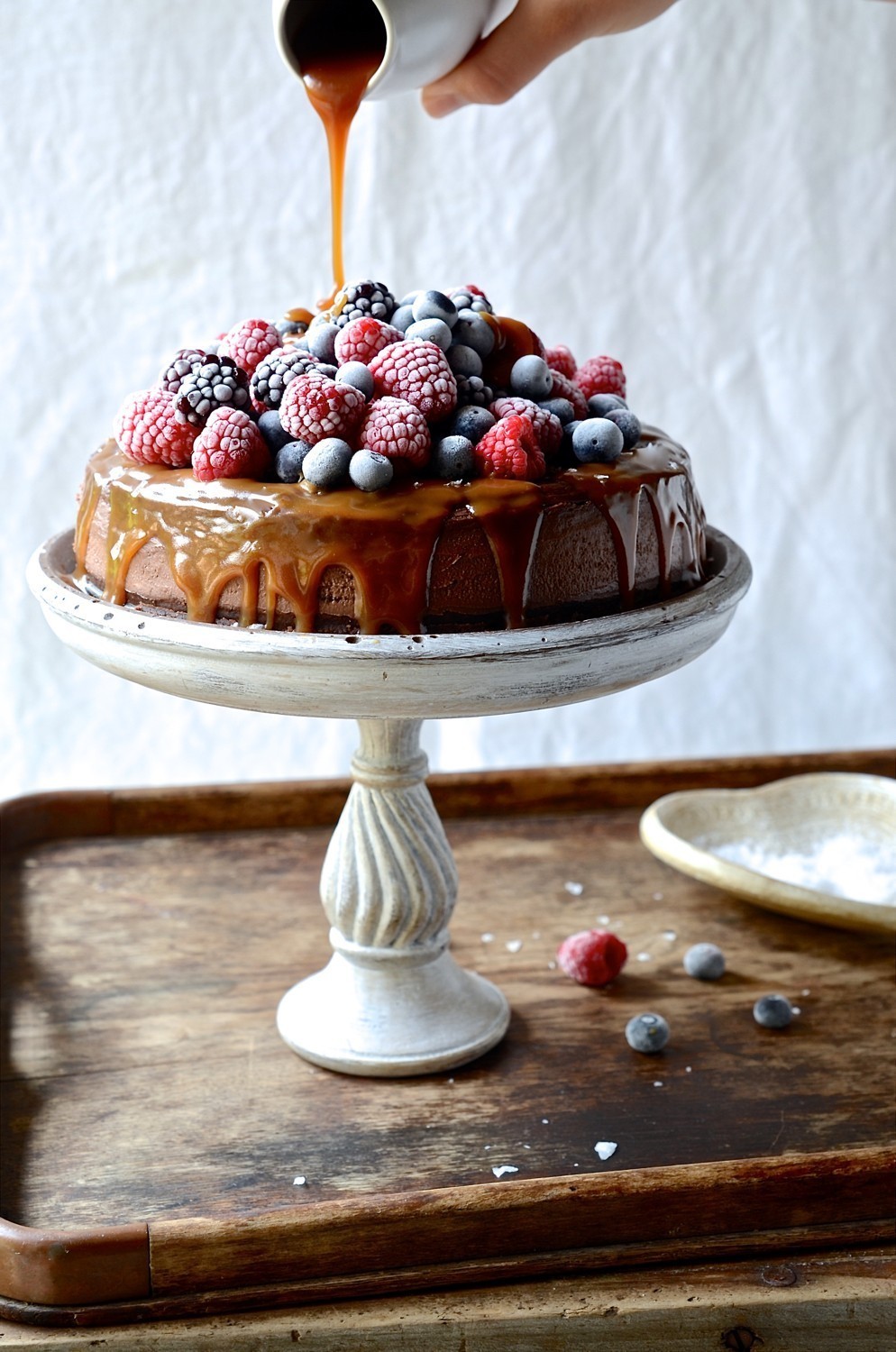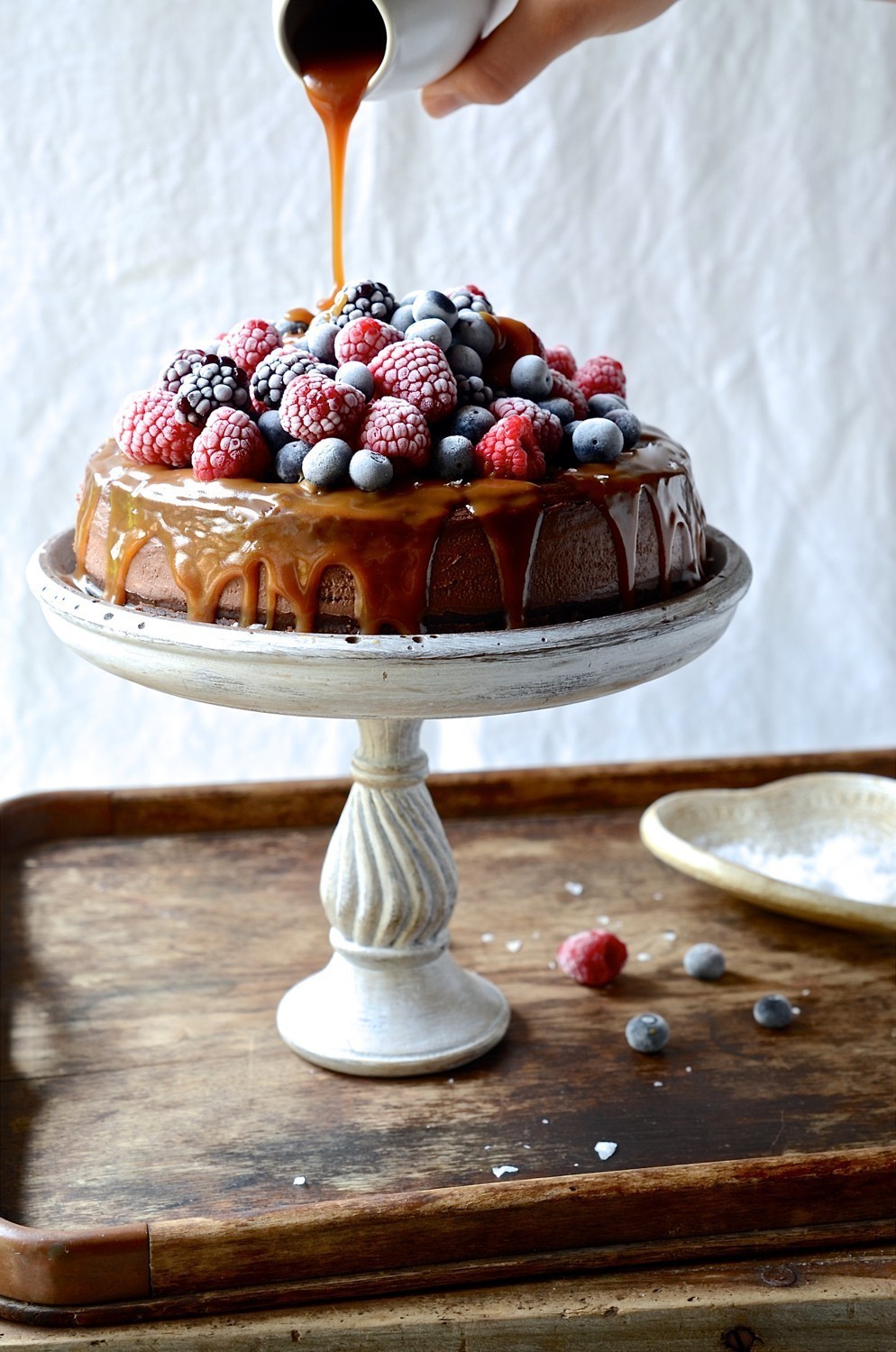 Admittedly, there are plenty of chocolate recipes on the blog. My grandmother was known for her sweet tooth, a flaw that's clearly been passed on to me. To appease the craving, I make this New York style baked chocolate cheesecake with frosted berries.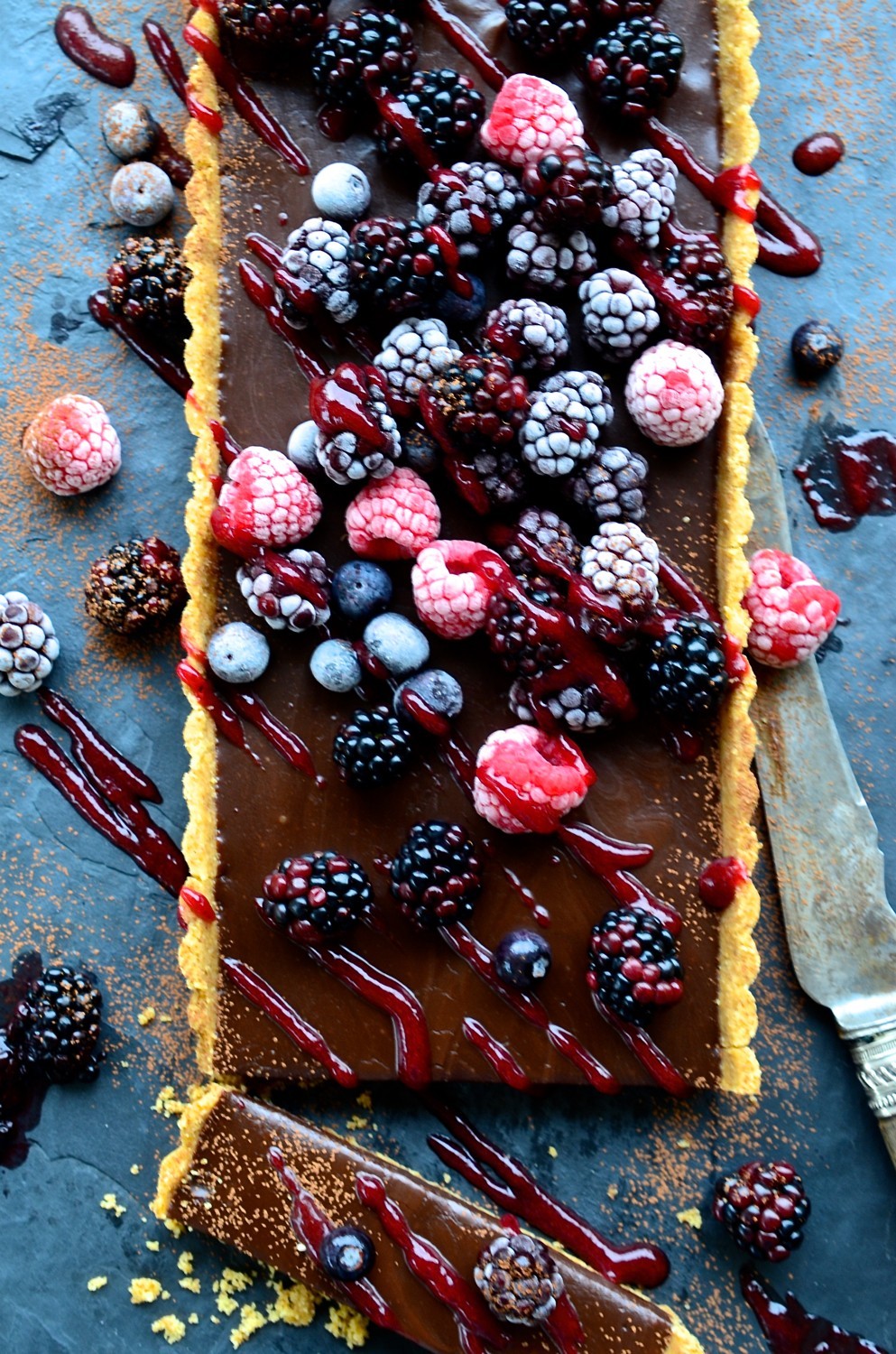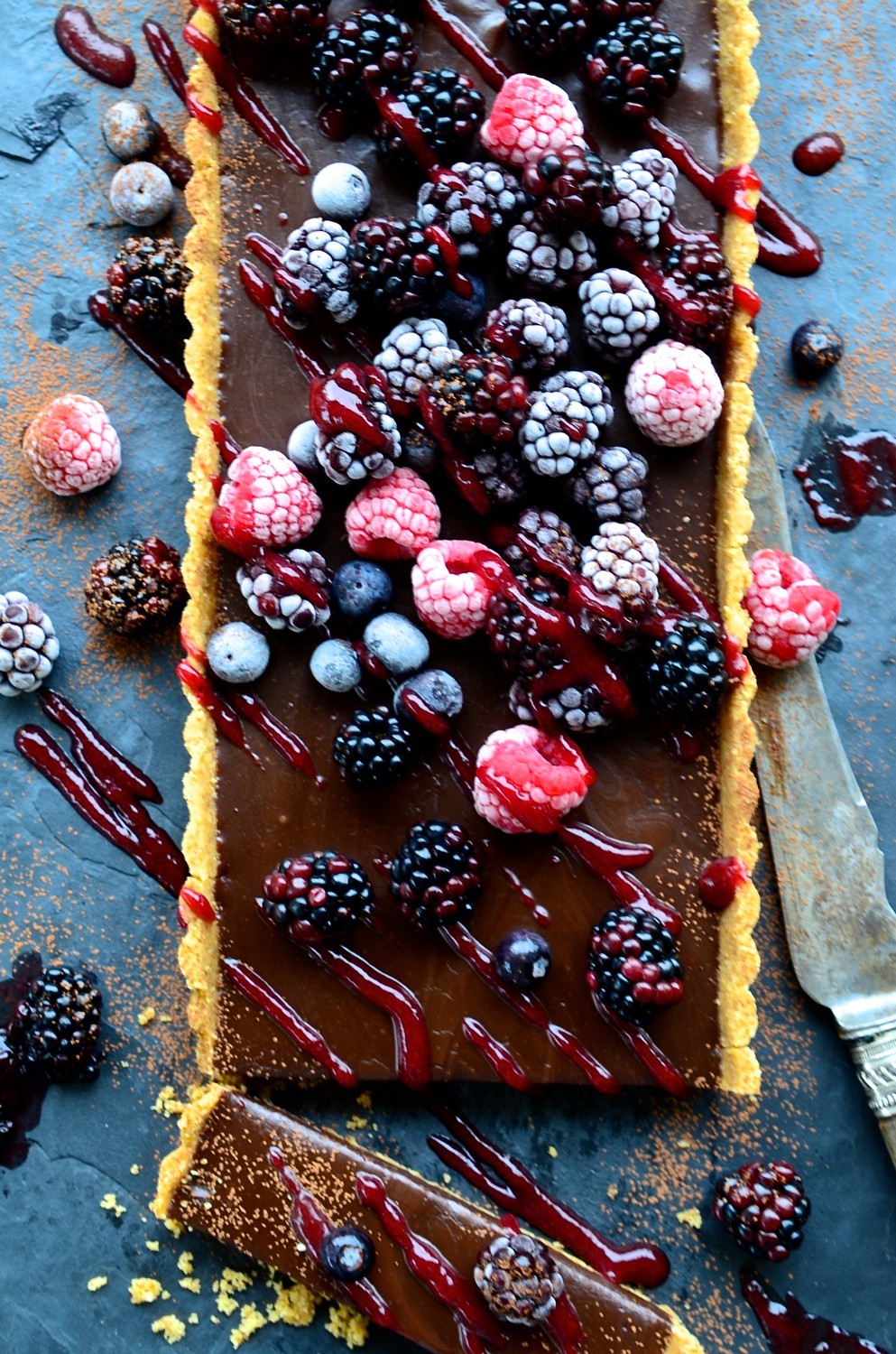 If you're looking for a short cut to decadence, a no bake chocolate dessert is the answer. The muscavado gananche is caramel-ish and smooth, as one would hope a chocolate tart to be. It's best served with tart berries to counter the richness, although it can hold its own completely unadorned too.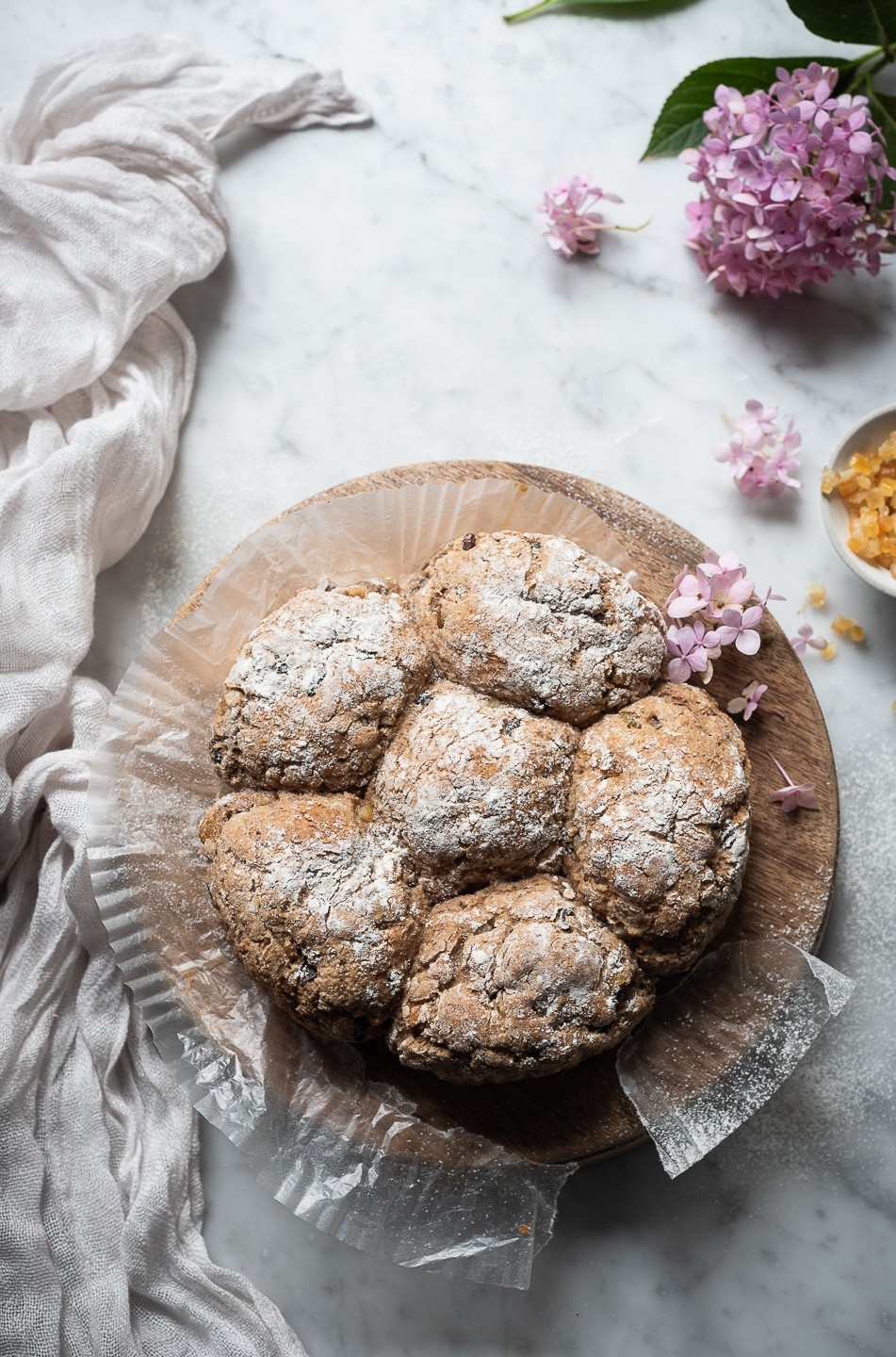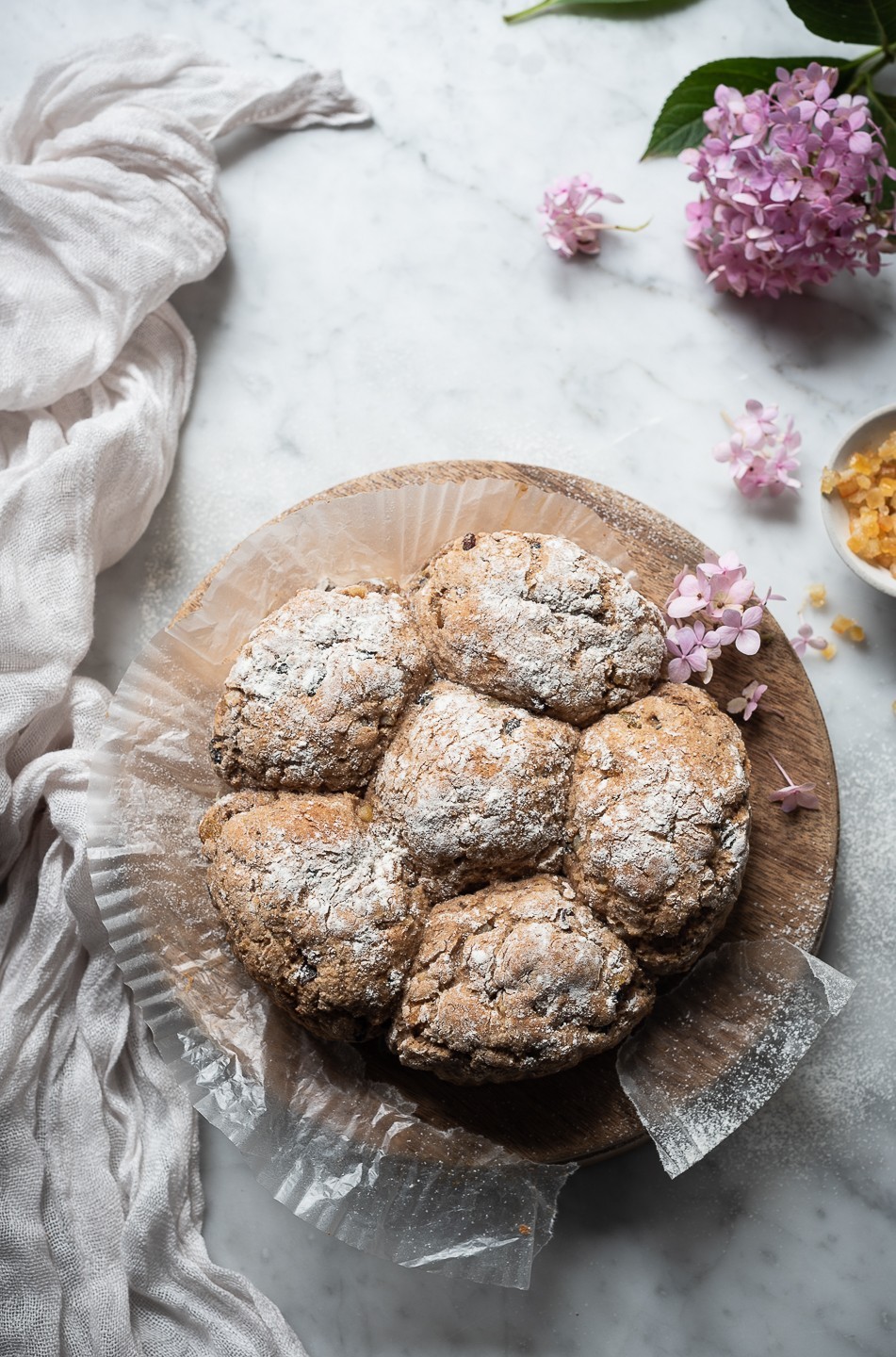 Soda bread is one of the quickest ways to make a loaf. With no kneading or proofing, it couldn't be simpler. We have the Irish to thank for the recipe. The original version is made entirely from wholemeal flour. Often, white flour is added for a softer loaf. For these Spicy hot cross soda bread buns I was after a lighter texture, so I've made several adjustments to the type of flours used. After several trials with different combinations, this was the winning recipe. In the end, rye and almond flour turned out the best for both taste and texture.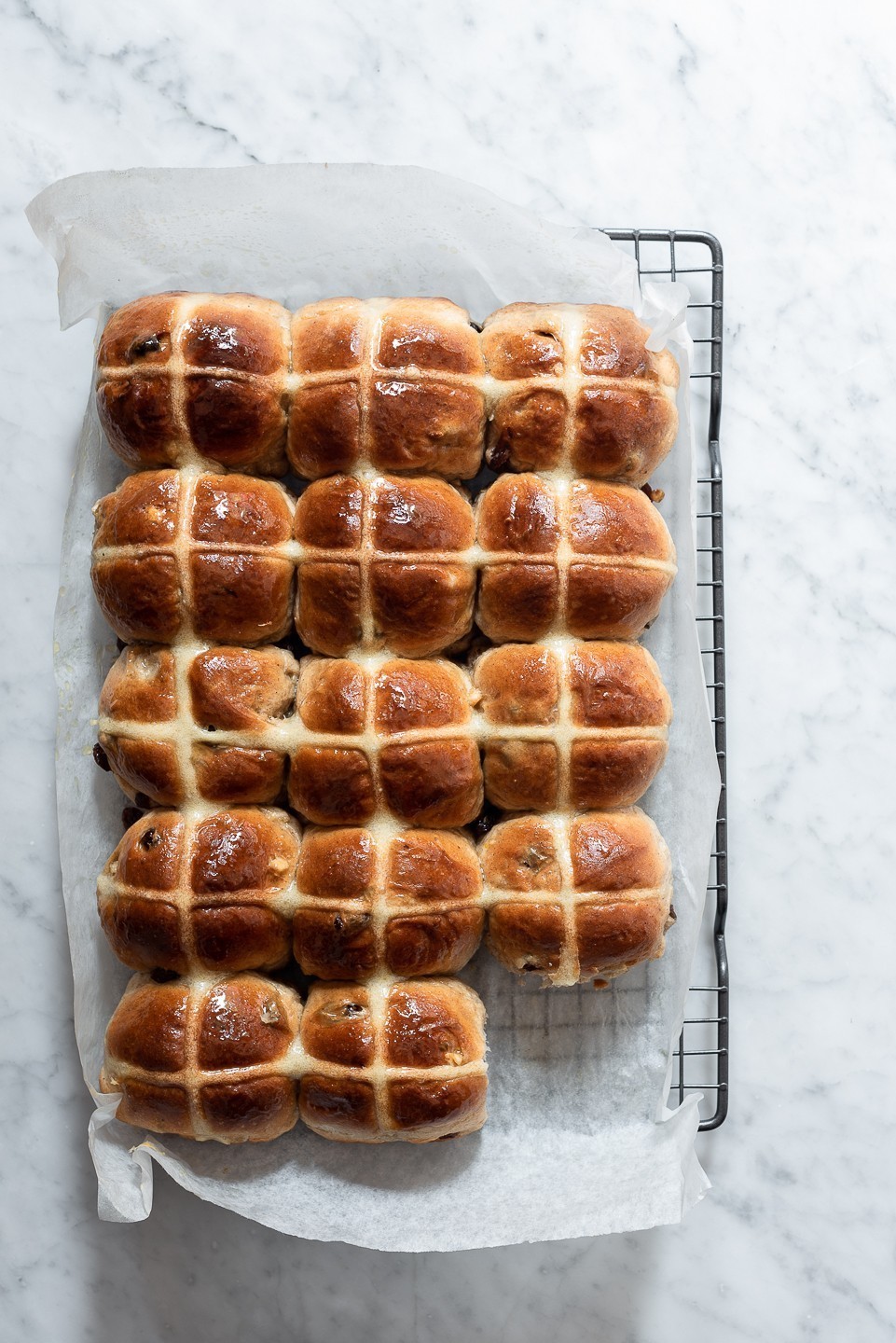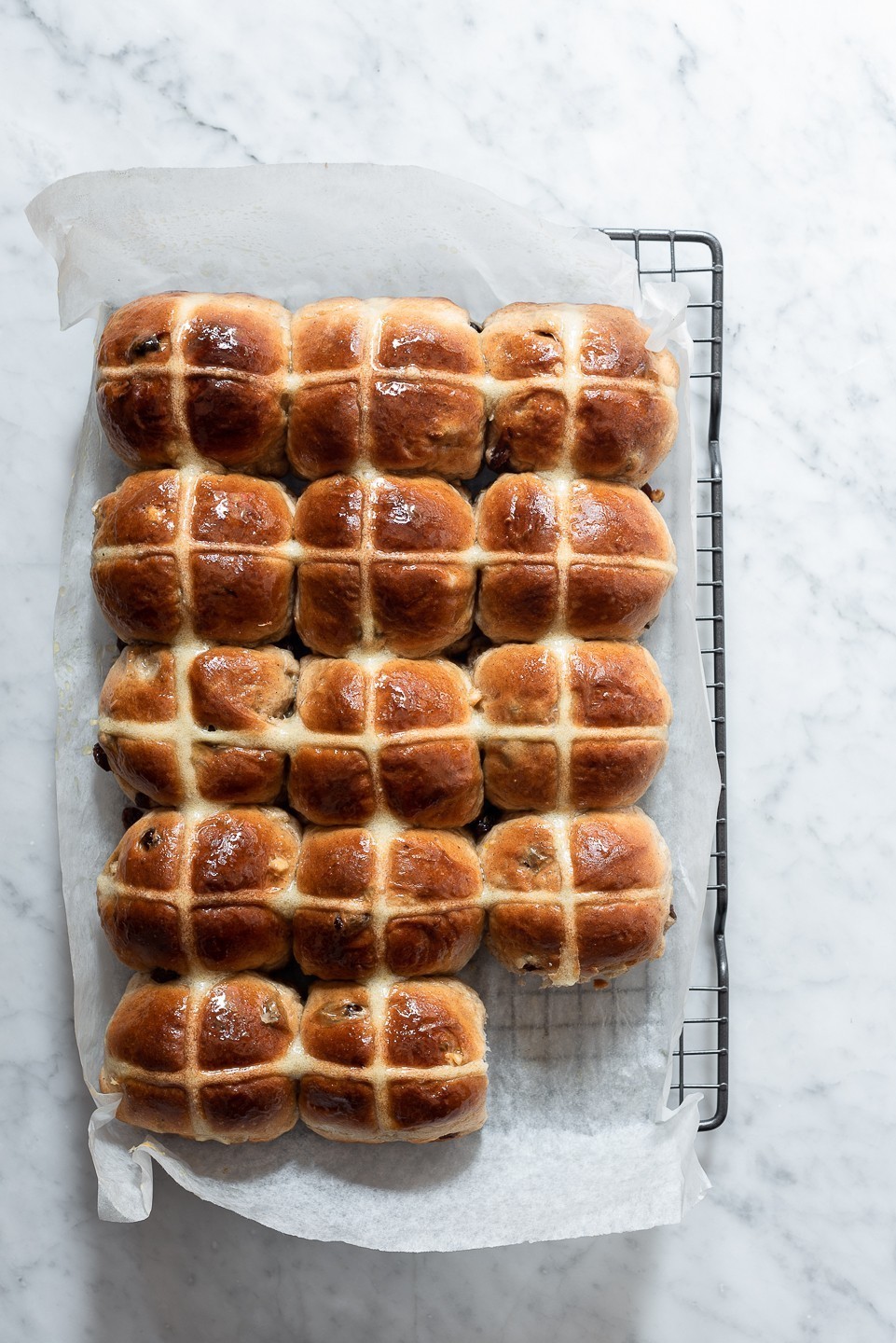 If you've been on a baking binge like the rest of the world, chances are you have a couple of loaves under your belt. Figuratively, that is.  These honey butter hot cross buns should be next on your list. They're basically a sweet bread enriched with butter and egg. I've made them extra spicy with orange peel and plenty fruit. Eaten warm from the oven or toasted with salted butter and honey, they're an excellent start to the Easter weekend.