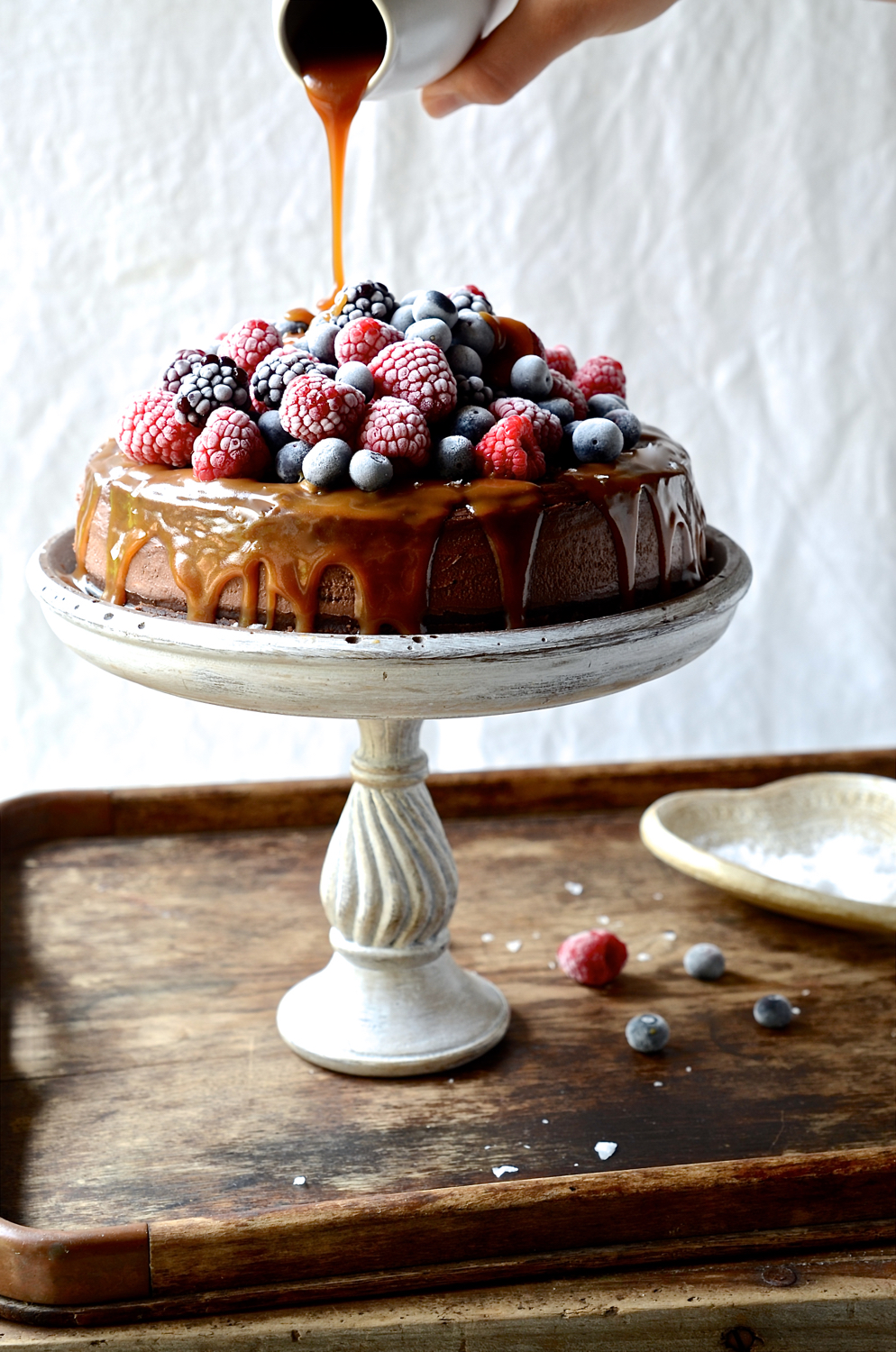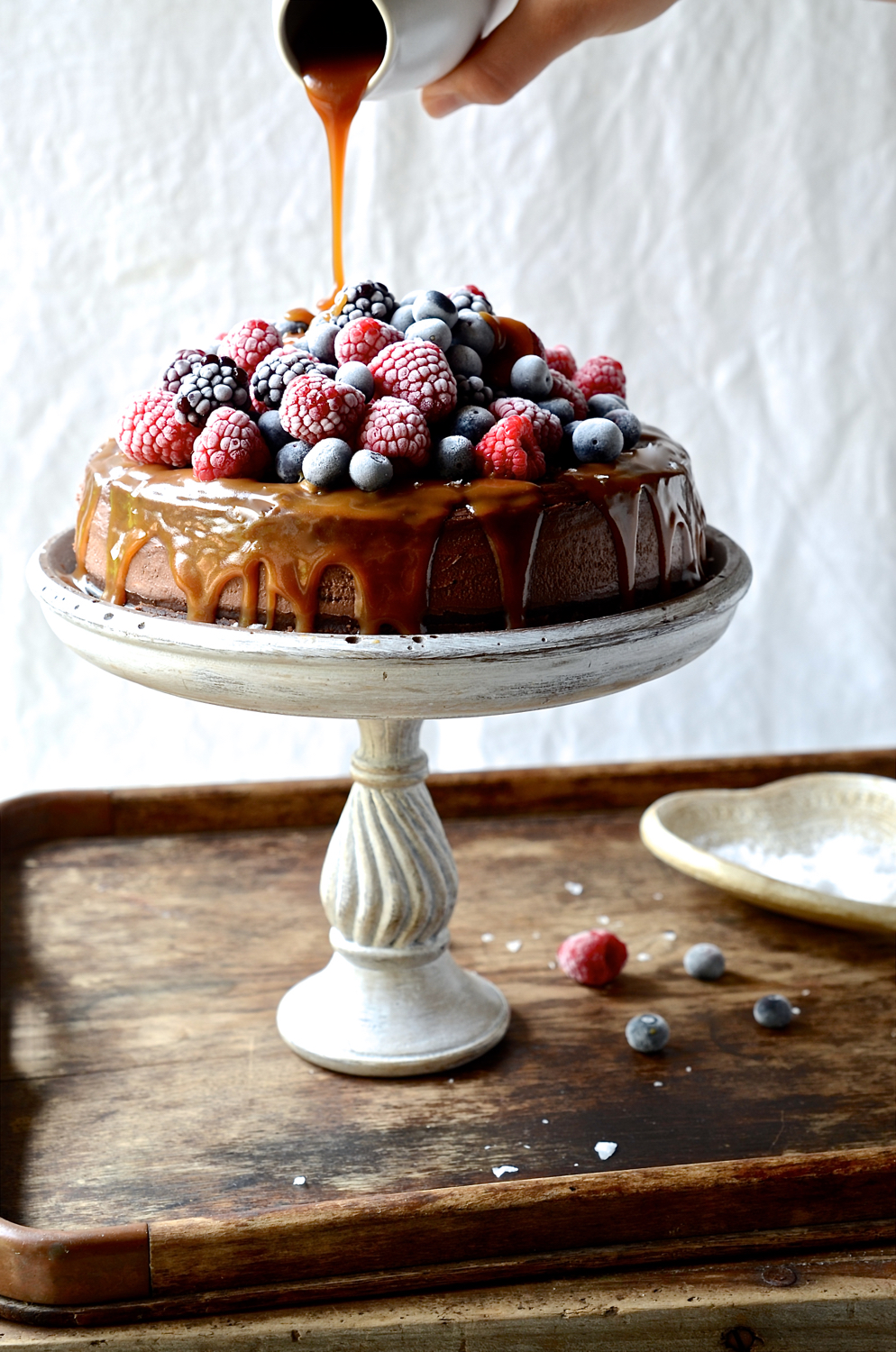 Admittedly, there are plenty of chocolate recipes on the blog, but when they're this good, it's impossible not to share! My grandmother was known for her sweet tooth. It seems to run in the family. If you know the struggle, this New York style Nutella Chocolate cheesecake with salted caramel is for you.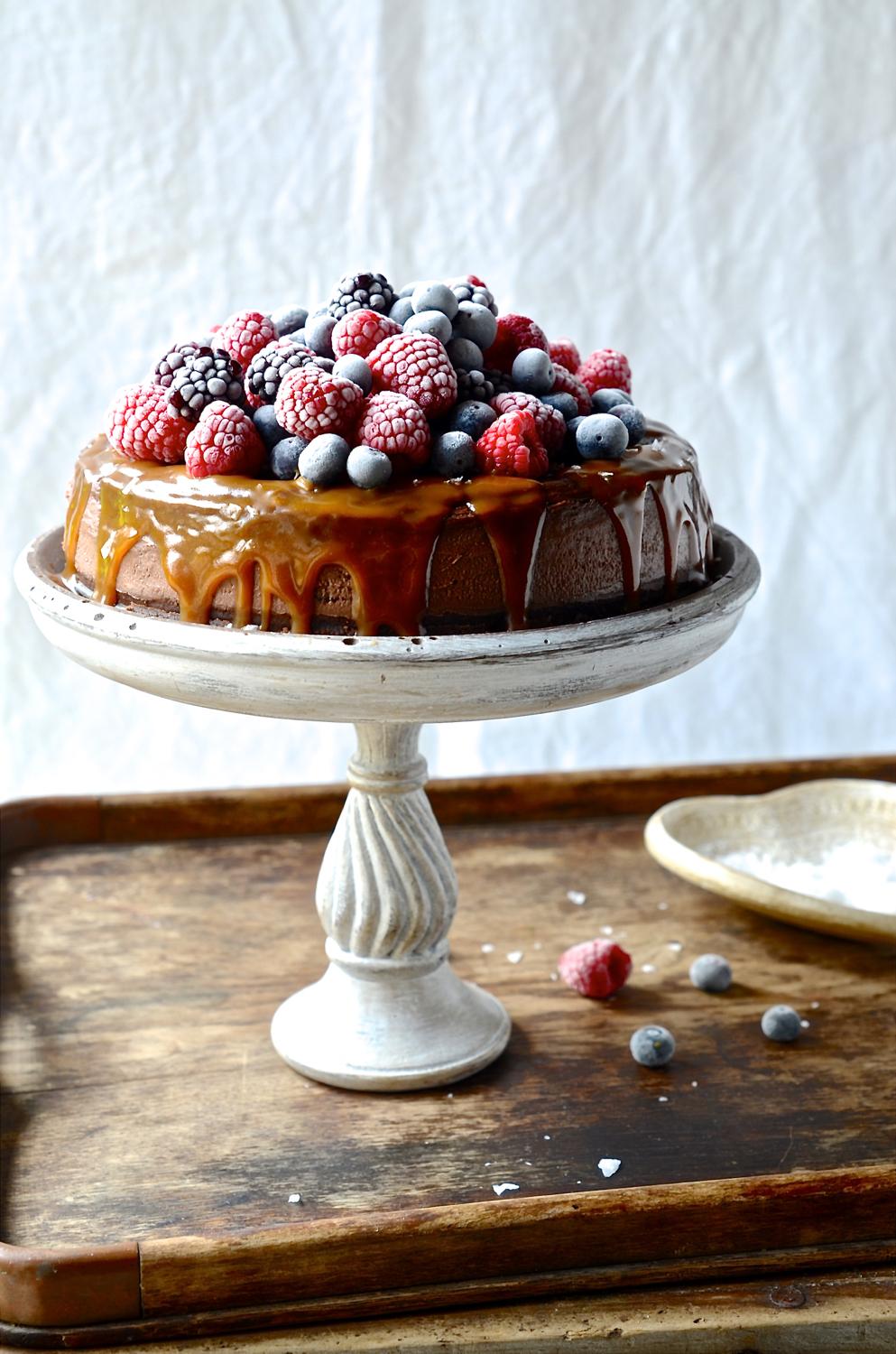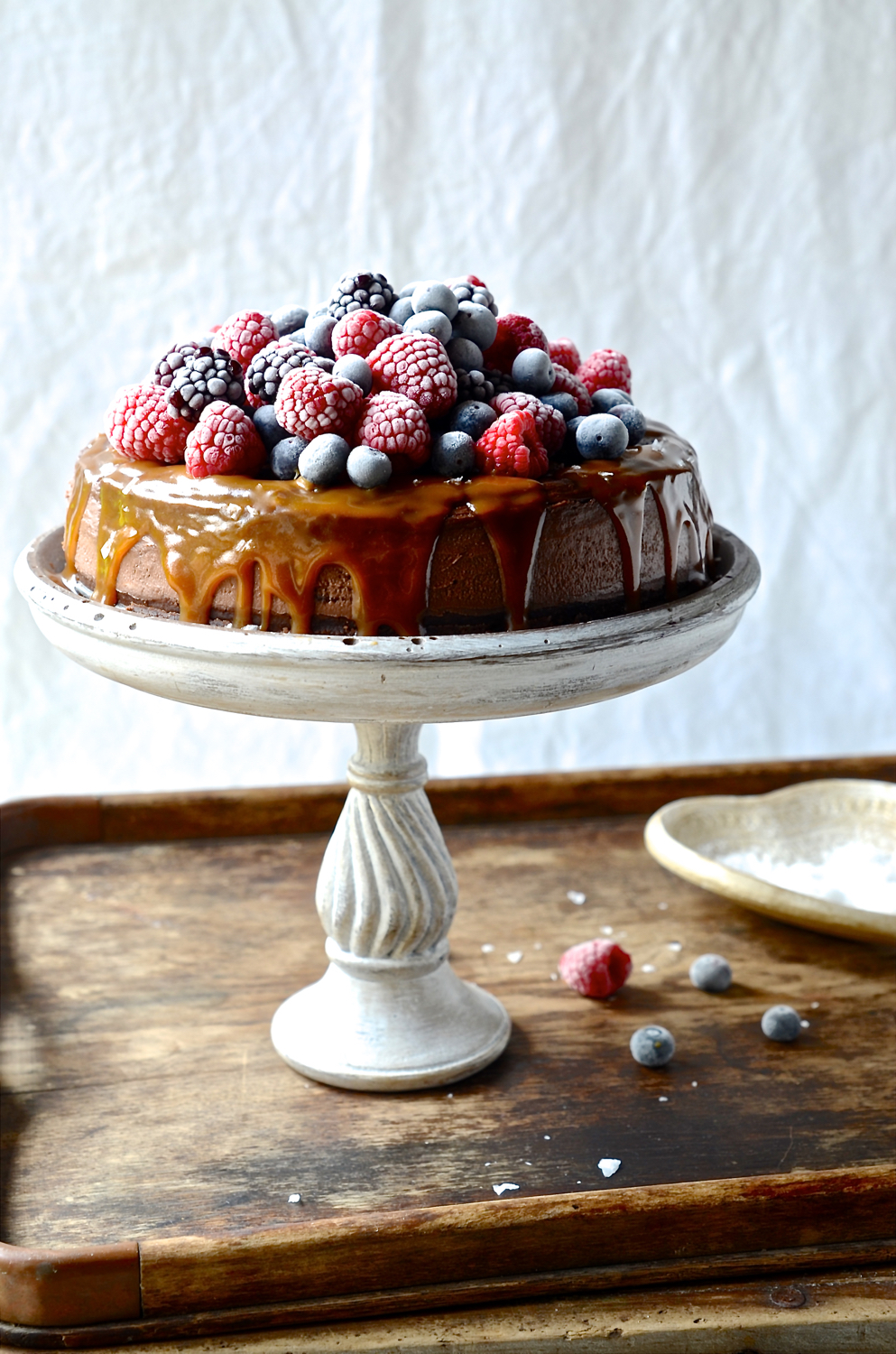 Here's what to expect from your Nutella Chocolate Cheesecake
Note. As the frozen berries defrost, they release their fruity juices. I'd recommend you serve the cheesecake as soon as possible after assembling. Alternatively, use fresh, seasonal fruit. The cheesecake isn't overly sweet and can easily tolerate the rich caramel sauce.
Lancewood recently held a national cake-off to discover yet more indulgent ways with cheesecake. The winner was this superb summer berry swirl cheesecake with baby figs.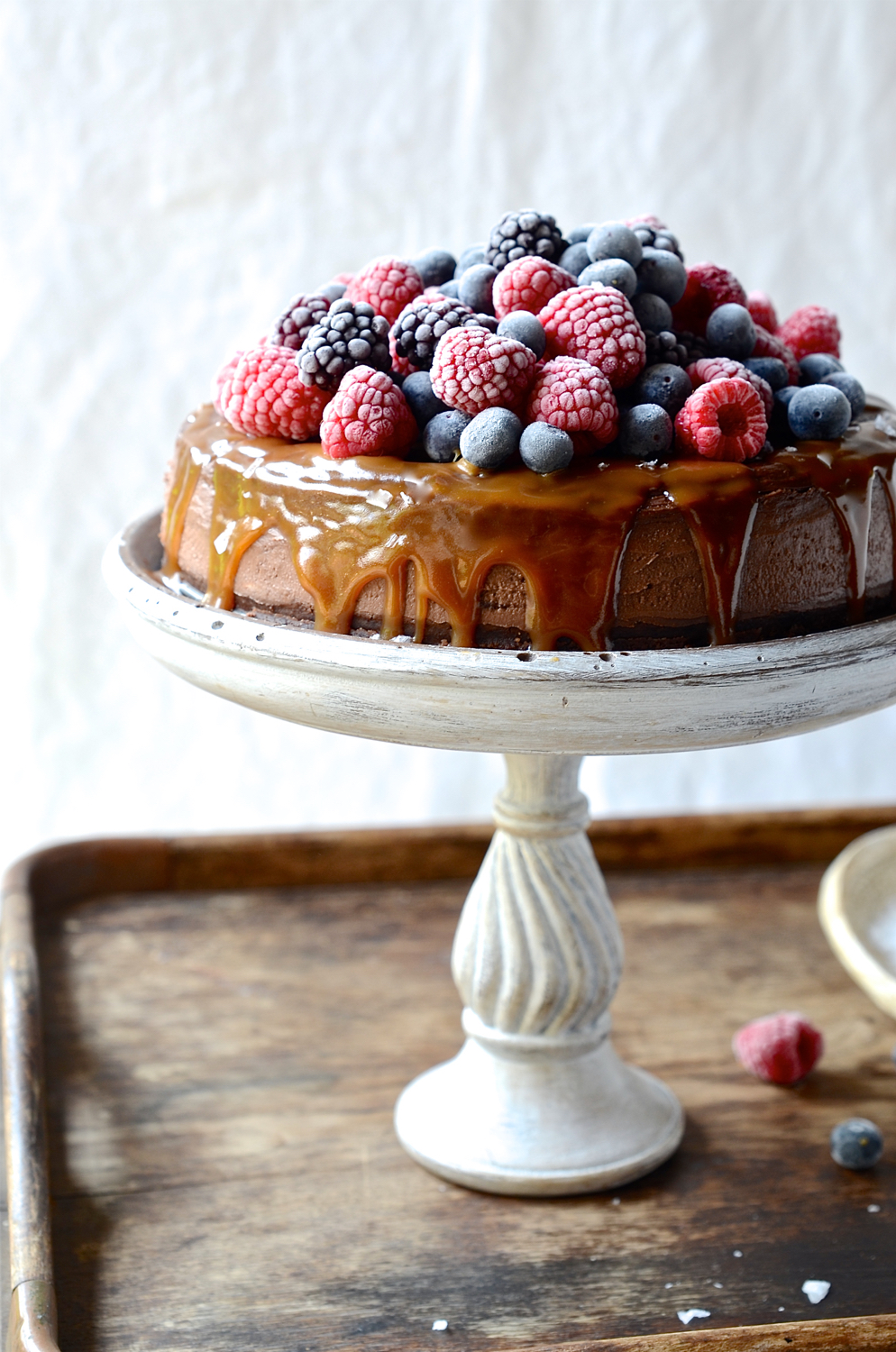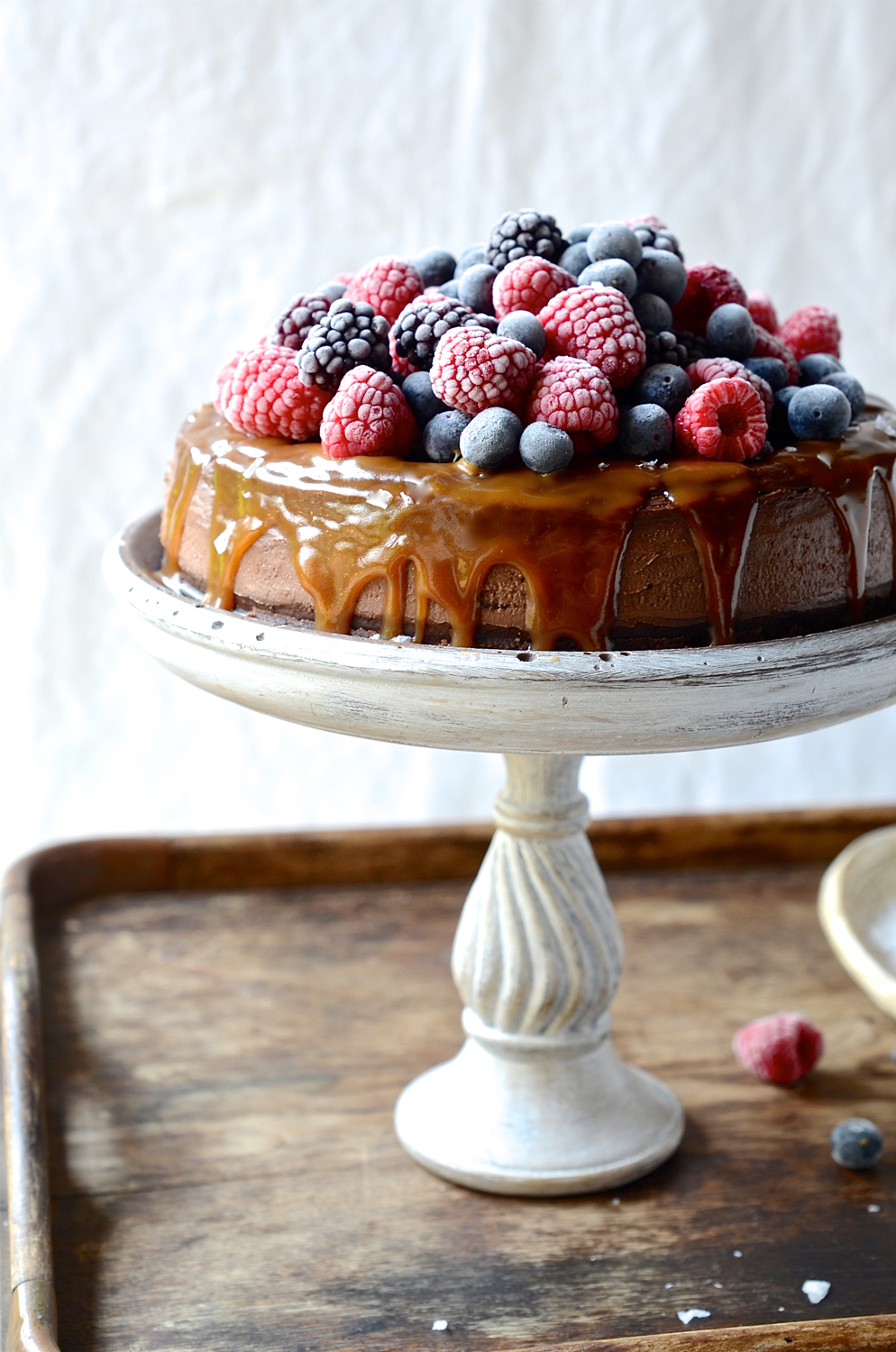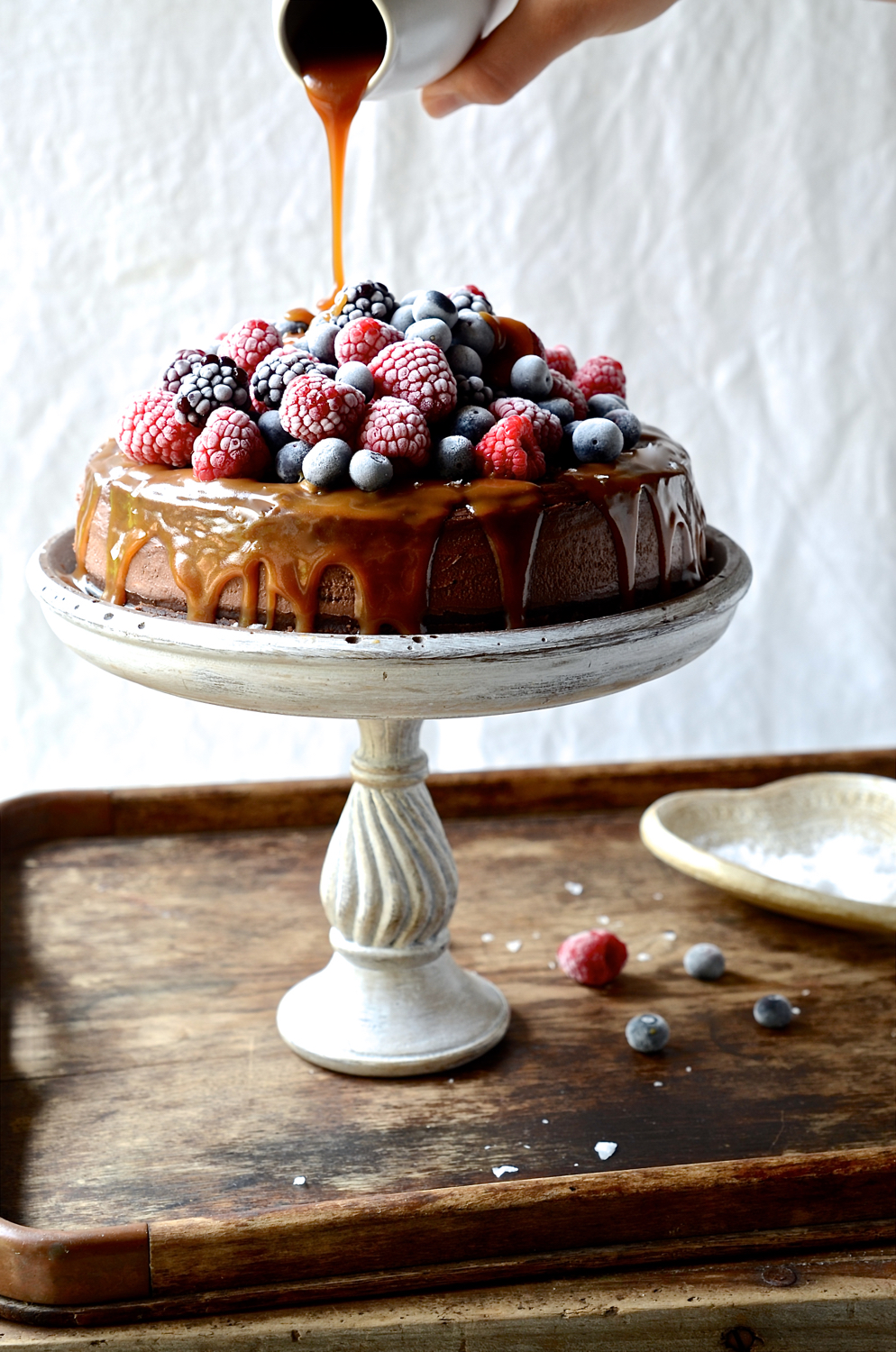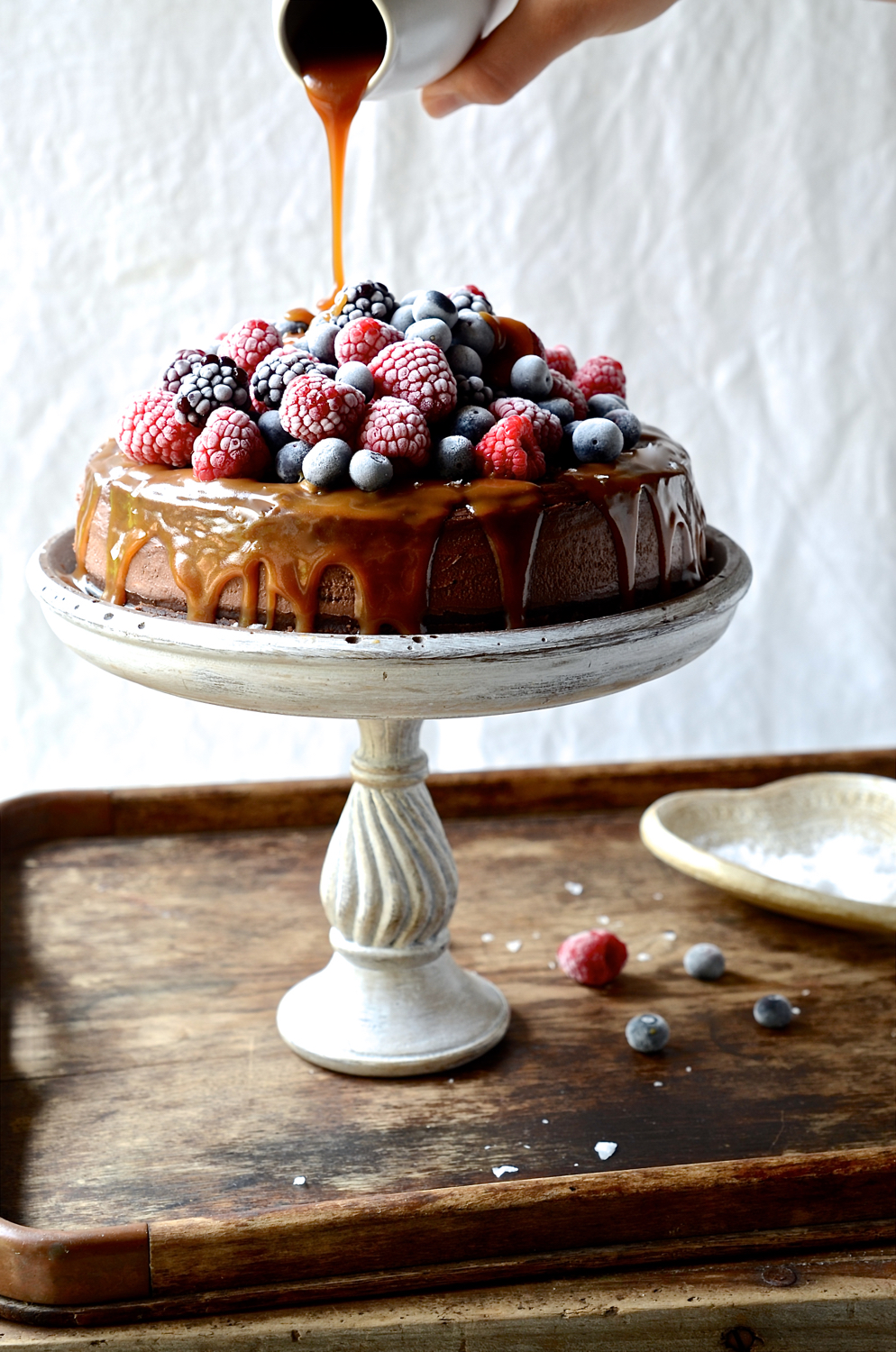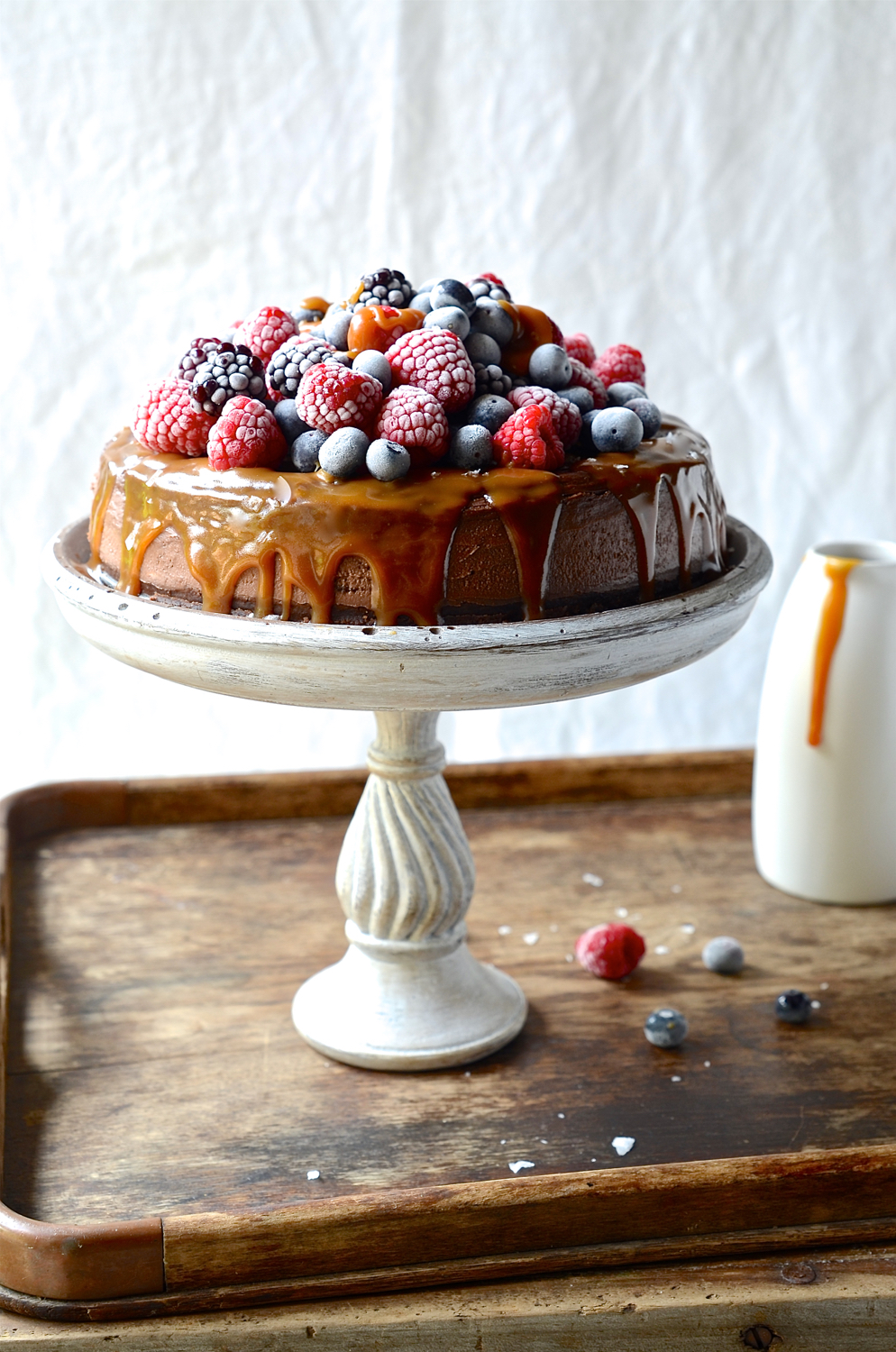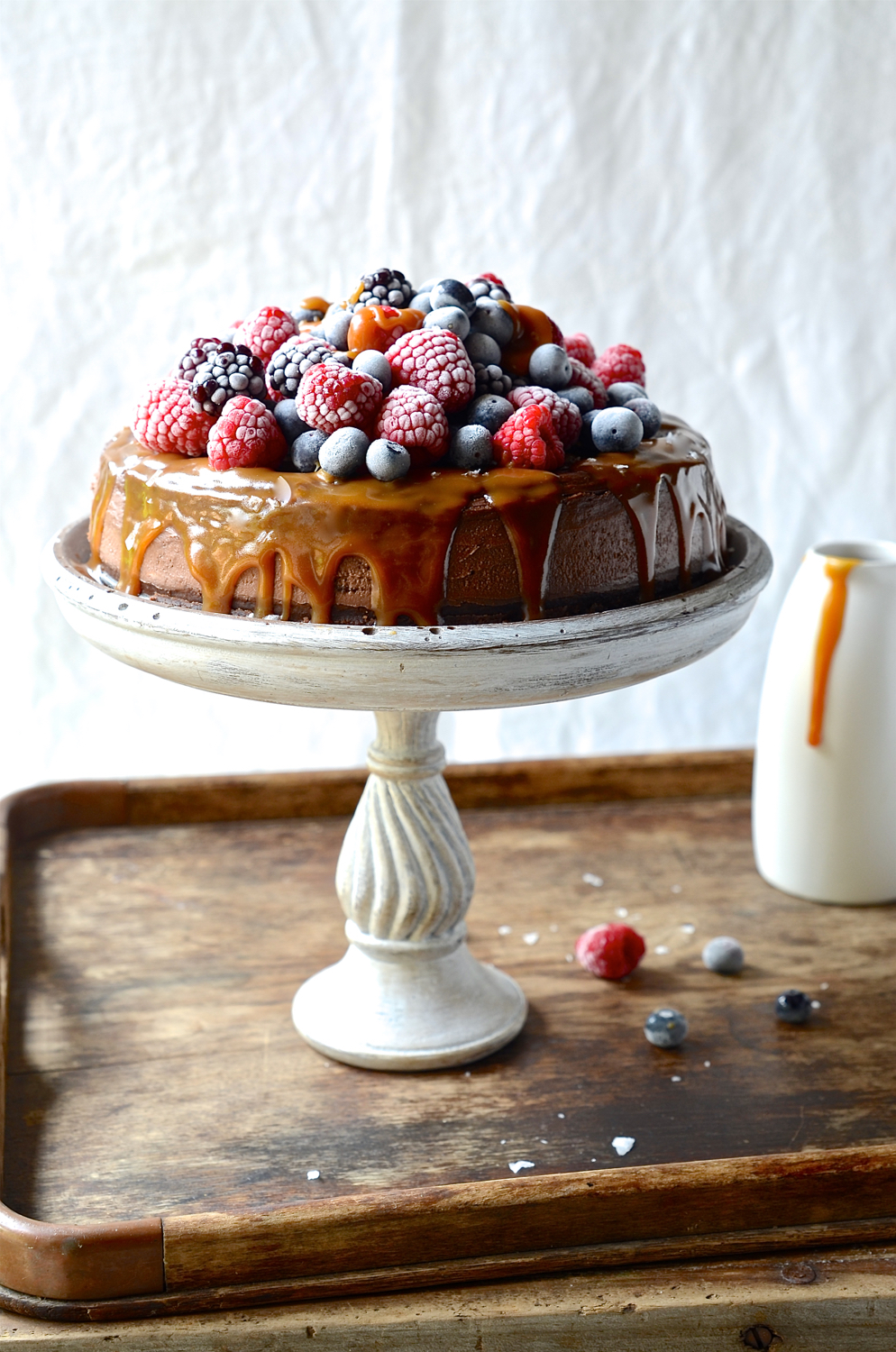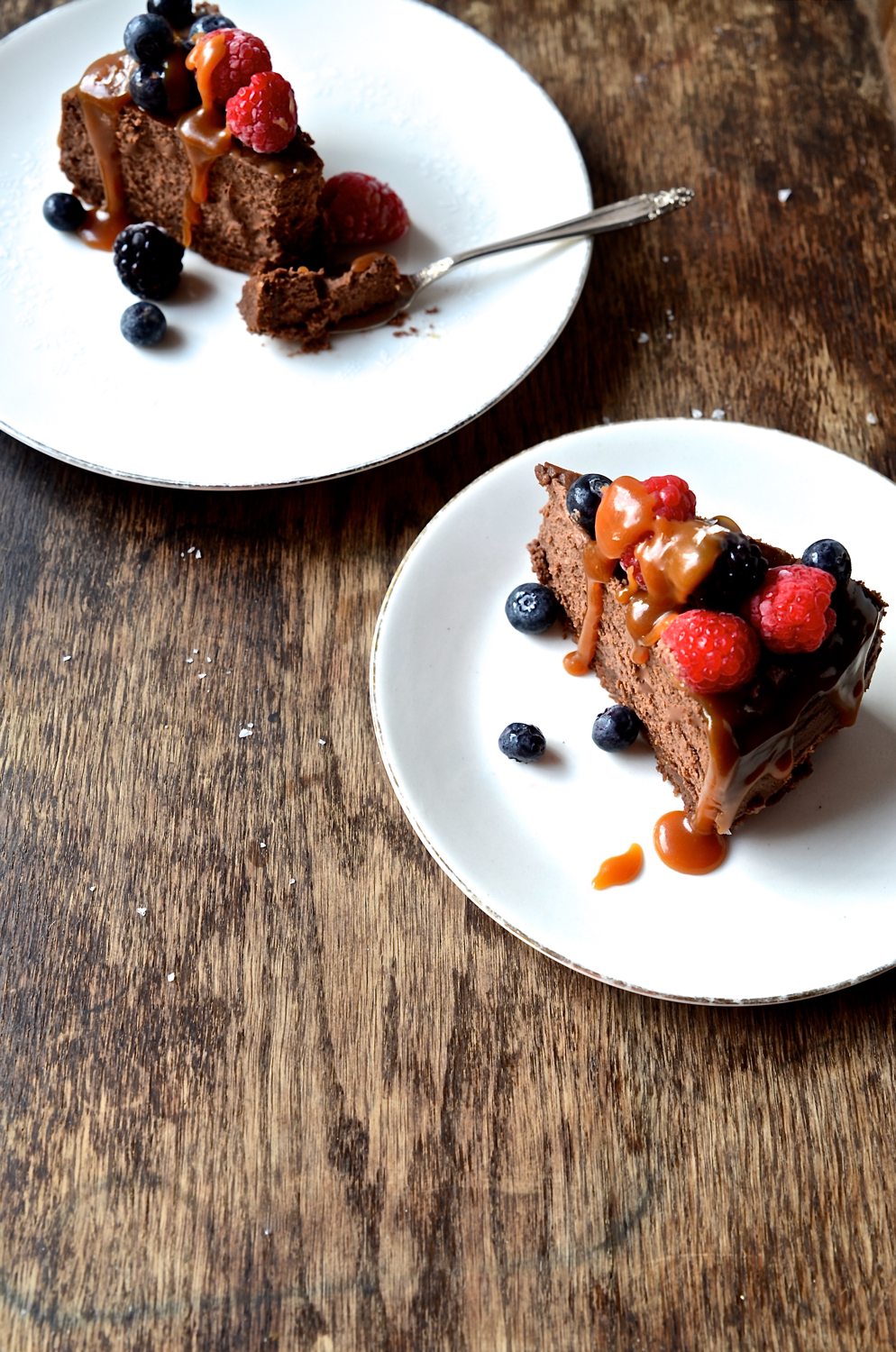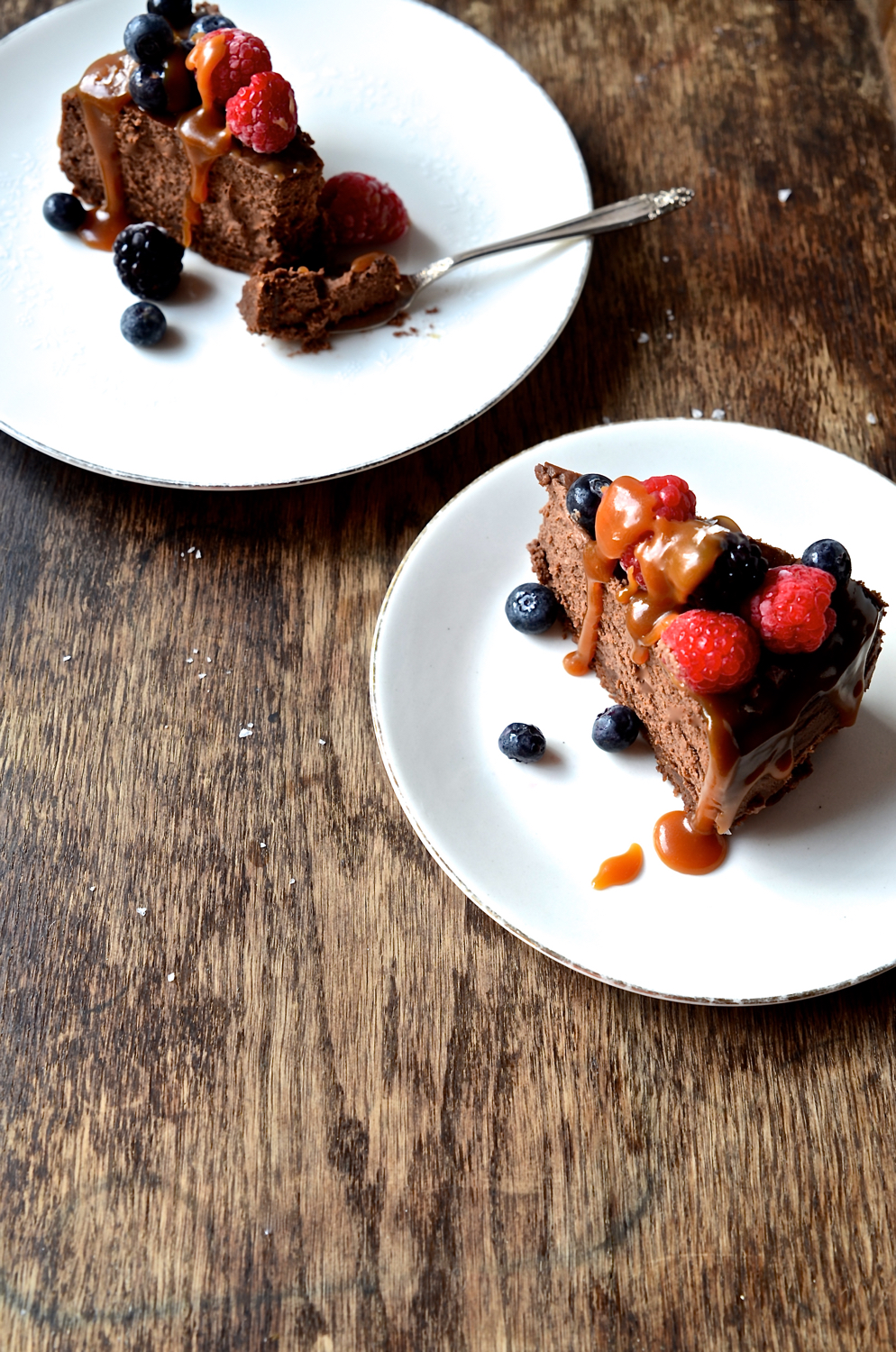 Nutella Chocolate Cheesecake
Serves 12
For the base
200g coconut biscuits
50g hazelnuts
2 tablespoons cocoa powder
2 tablespoons icing sugar
90g melted butter
Nutella Chocolate Cheesecake filling
2 tablespoons cocoa powder
2 tablespoons lukewarm water
150g dark chocolate, melted and cooled
80g (1/3 cup) Nutella chocolate spread
230g x 2 tubs full fat cream cheese
250g crème fraîche
160g castor sugar
1 teaspoon vanilla extract
4 eggs
400g mixed frozen blueberries, raspberries and blackberries.
Kalahari desert sea salt flakes, to serve
Preheat the oven to 160º C.
Starting with the base, place the biscuits, hazelnuts, cocoa powder and icing sugar in a processor. Blitz until fine breadcrumb texture.
Add the butter and process until combined.
Press the biscuit mixture into a greased and lined 22cm round springform cake tin. Wrap the base of the tin with clingfilm and then with a sheet of tinfoil. Chill while you prepare the filling.
Combine the cocoa and water to form a paste.
Add the cooled chocolate and Nutella to the cocoa paste and whisk together.
Place the cream cheese in large mixing bowl and beat until softened.
Add the crème fraîche and whisk until incorporated.
Add the castor sugar and vanilla to the cream cheese, beating again to combine.
With the mixer on low, add the eggs and whisk until incorporated.
Finally add the chocolate mixture and whisk until smooth. Pour the filling over the base.
Place the cheesecake in a large roasting tin and top up with boiling water until the level is halfway up the side of the cake tin.
Bake for about 1 hour, 20 minutes until the top is just set.
Cool in the oven for an hour with the door ajar.
Remove from the oven, peel away the foil and allow to cool completely before chilling overnight.
Un-mould the cheesecake and place on a cake stand. Pour over half the caramel.
Pile the frozen fruit on top and drizzle with remaining caramel and sprinkle over the sea salt flakes and serve.
For more cheesecake favourites, you may to try this insanely delicious South African inspired recipe:
Milk tart cheesecake with rum caramel