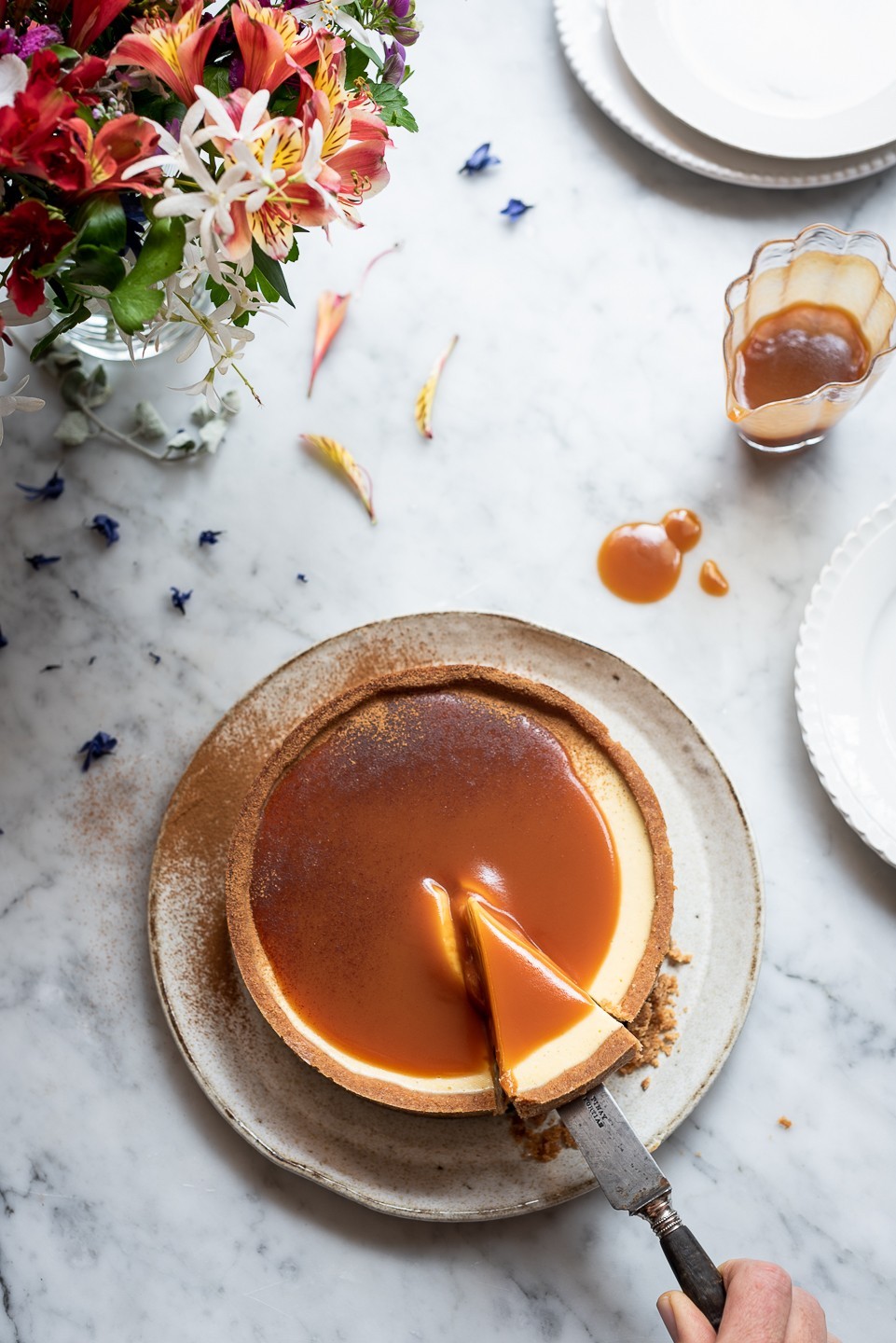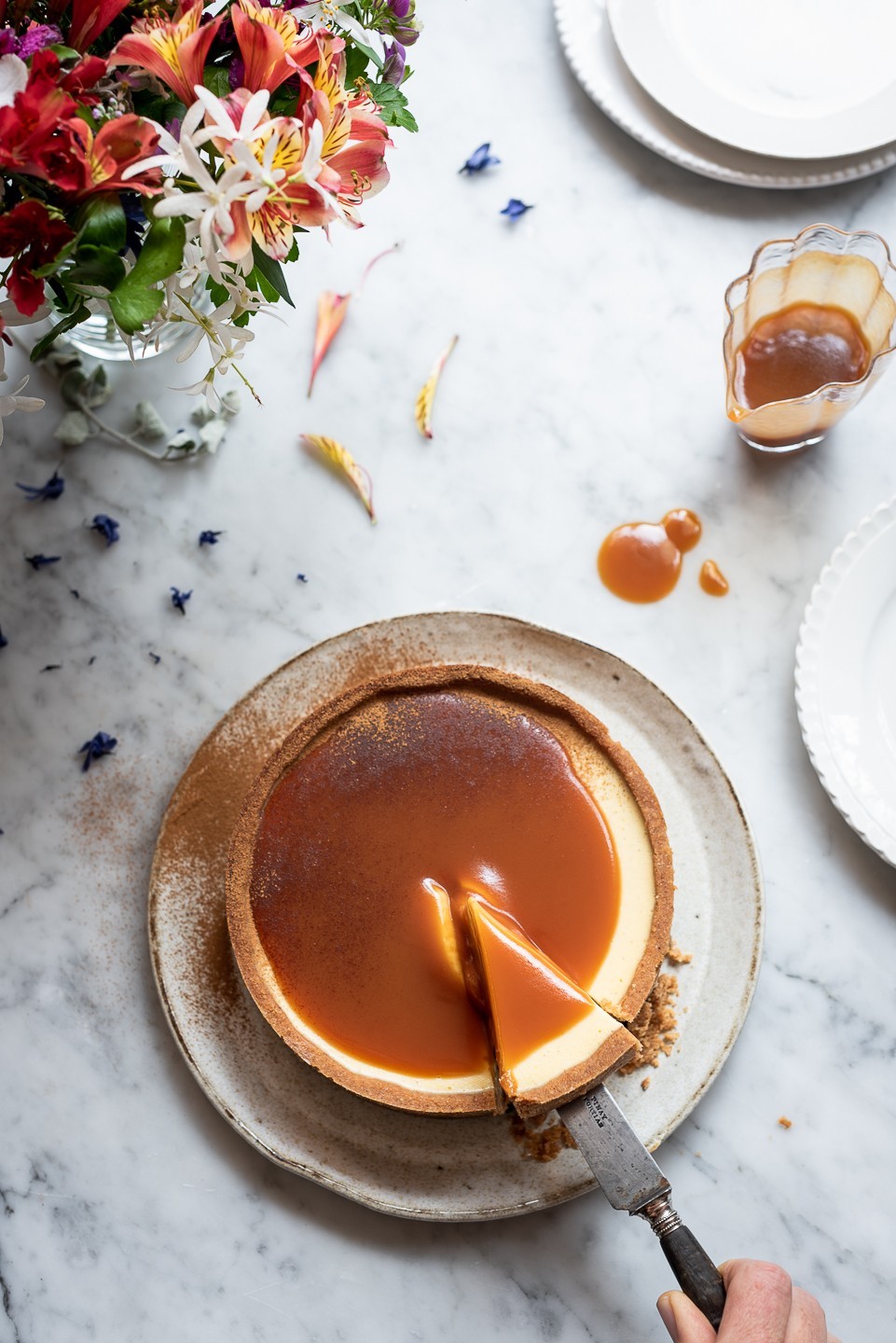 Everyone has a collection of secret recipes, the hand-written kind, passed on by either a family member or really a good friend who doesn't mind spilling the beans. In amongst the hand-me-downs, is my mother's recipe for a soft-set crustless milk tart that's almost curd-like in the centre with a whispery wobble that reassures it's going to melt in the mouth. Most of us grew up eating milk tart, made as only our mothers and grandmothers could. When I eventually hang up my apron, I hope my girls will still be talking about this Milk tart cheesecake. From the moment I sliced into its satiny softness, I knew we were in deep trouble.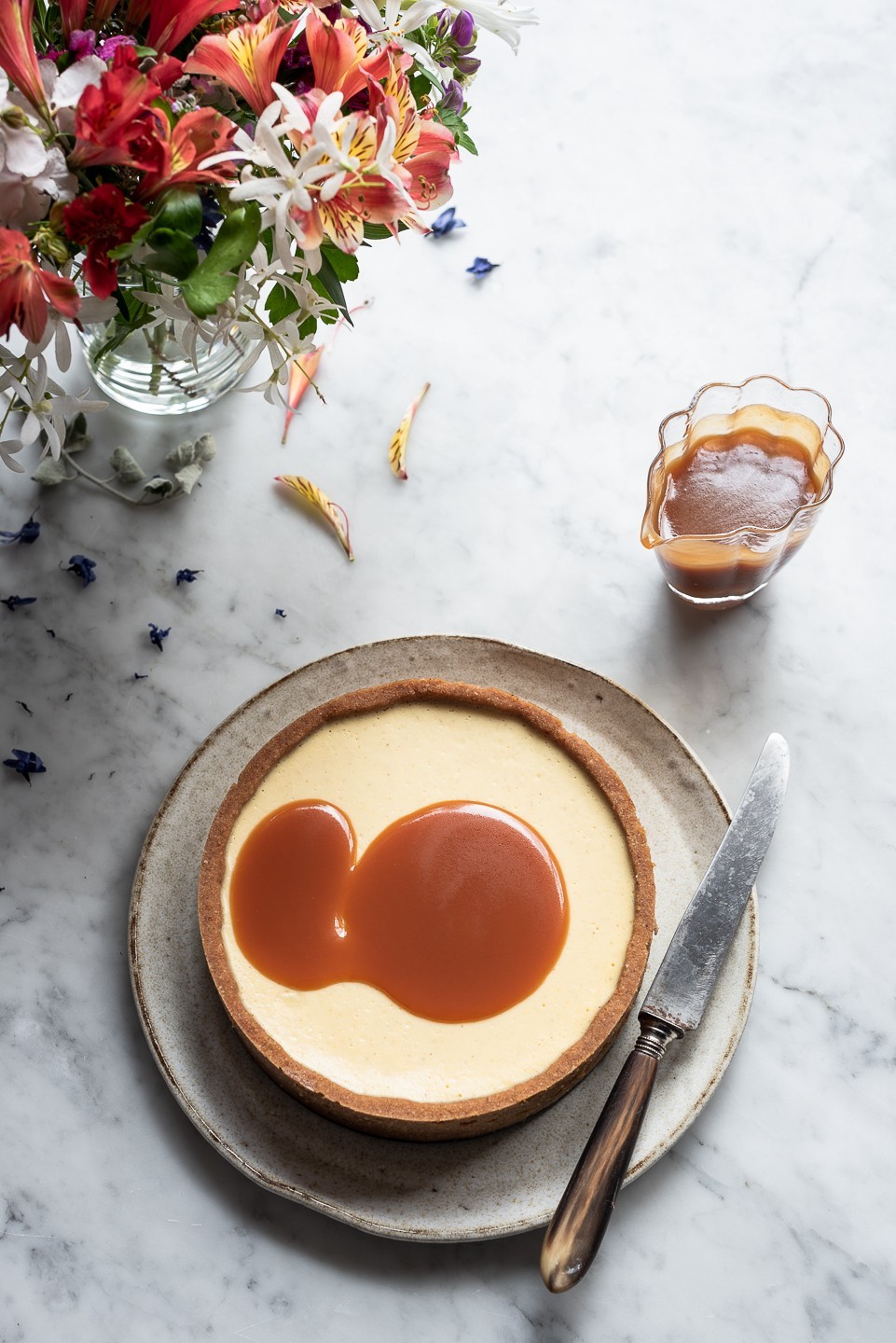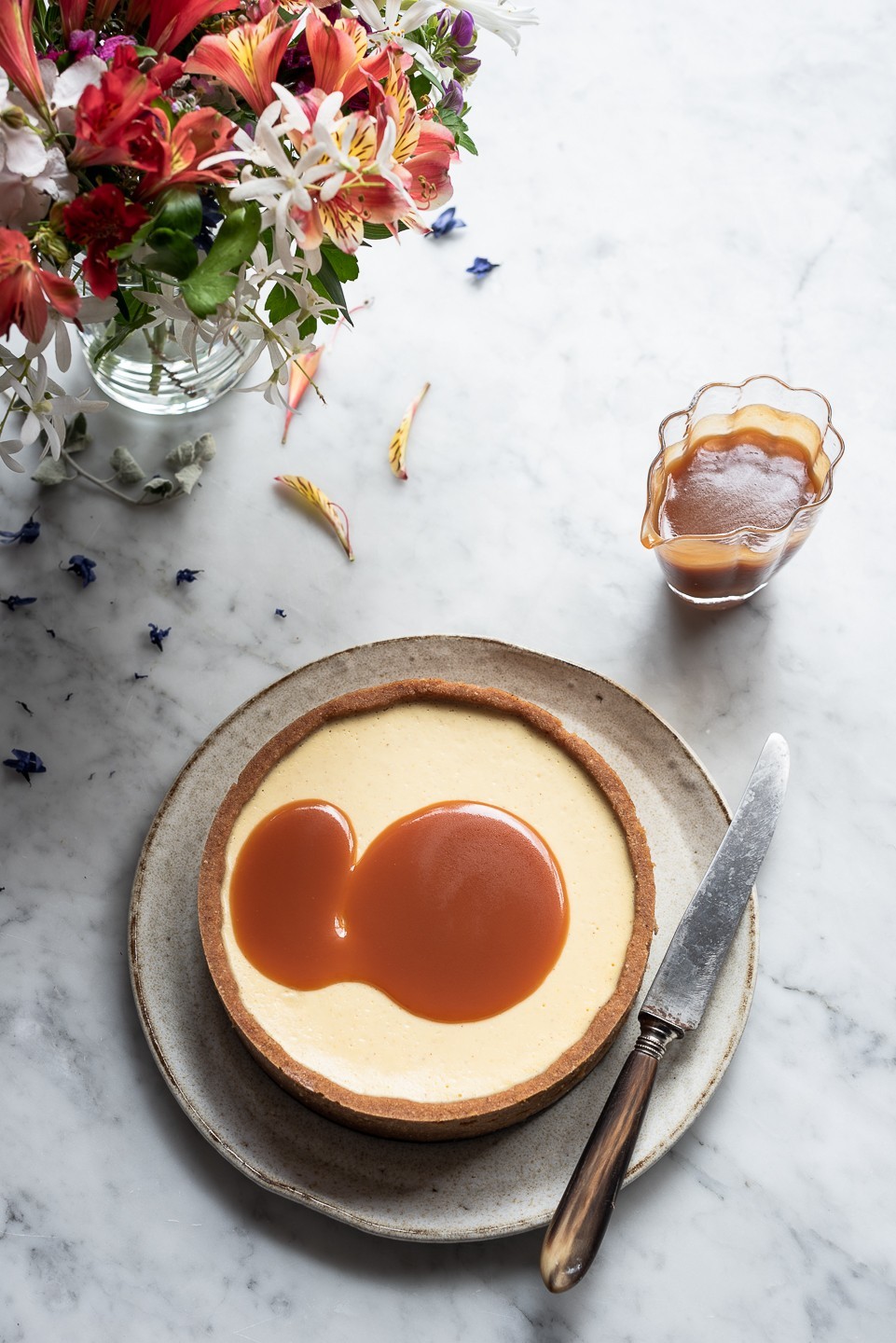 My eldest daughter, Skylar is easily seduced by a buttery-crusted milk tart. Sabrina though, is obsessive in her pursuit of the perfect cheesecake. As a mother, mediator and general peacemaker, here, I've managed to please both. The rum caramel is for me.
Next week we celebrate Heritage Day and so the planning and preparation of what to eat and who to invite to the gathering begins. As always, there'll be plenty of salads on the table and several cold desserts for a sweet ending. This year, I'll be adding this milk tart cheesecake to the offering. It's the perfect make-ahead dessert. Refrigerated, it keeps well for several days. Just before serving, I drizzle over the lukewarm rum caramel sauce. It's going to wow them!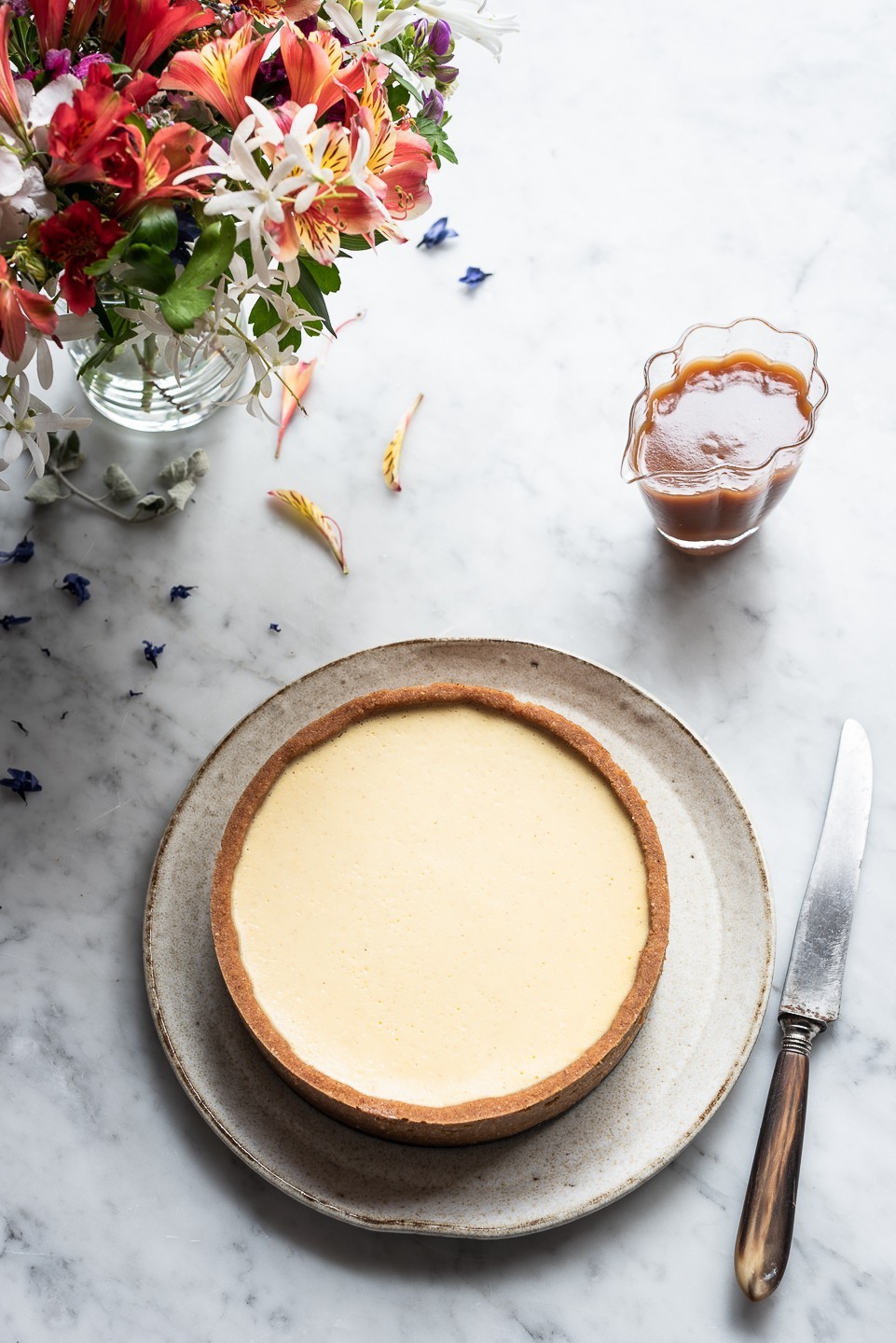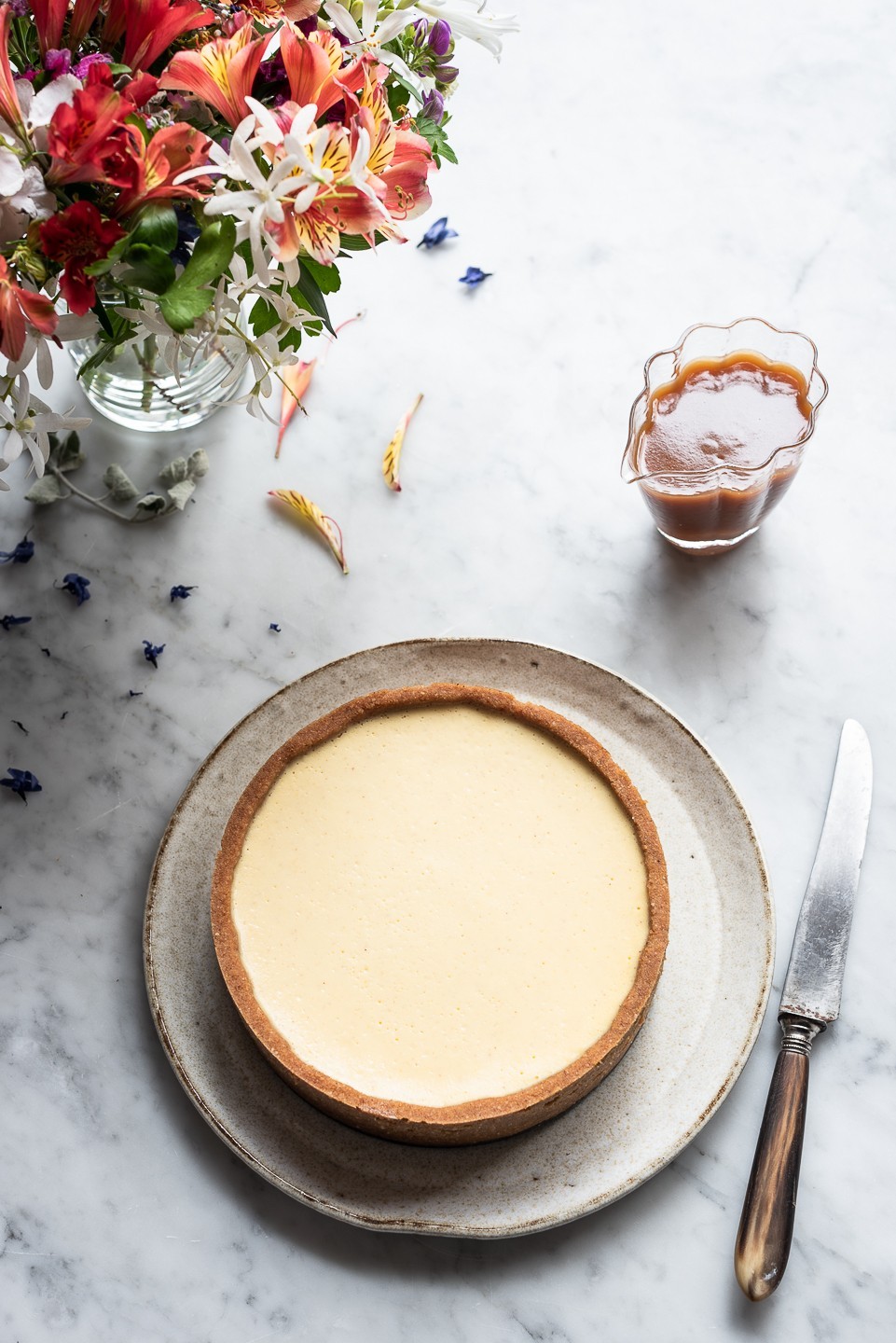 Apart from being the creamiest milk tart I've ever made, it's also the first time I've used the Instant Pot to bake with. It worked a charm. Like with most baking recipes, there are a couple of tips and tricks to flawless results. When making any cheesecake, room temperature ingredients are key. This includes the cream cheese, ricotta and eggs. The ricotta gives it a lighter, slightly less cloying mouthfeel without compromising on taste or texture. For a smooth texture, don't over-beat the filling once the eggs have been added.
*WIN* To help celebrate Heritage Day, Instant Pot is giving away an Instant Pot Duo (worth R2,199) plus a copy of Melissa Clark's 'Dinner in an Instant' worth R299.  To enter, Head on over to @InstantPot and Bibby's Kitchen Social media pages – Instagram and Facebook, give us a follow and tag a whole bunch of friends and family.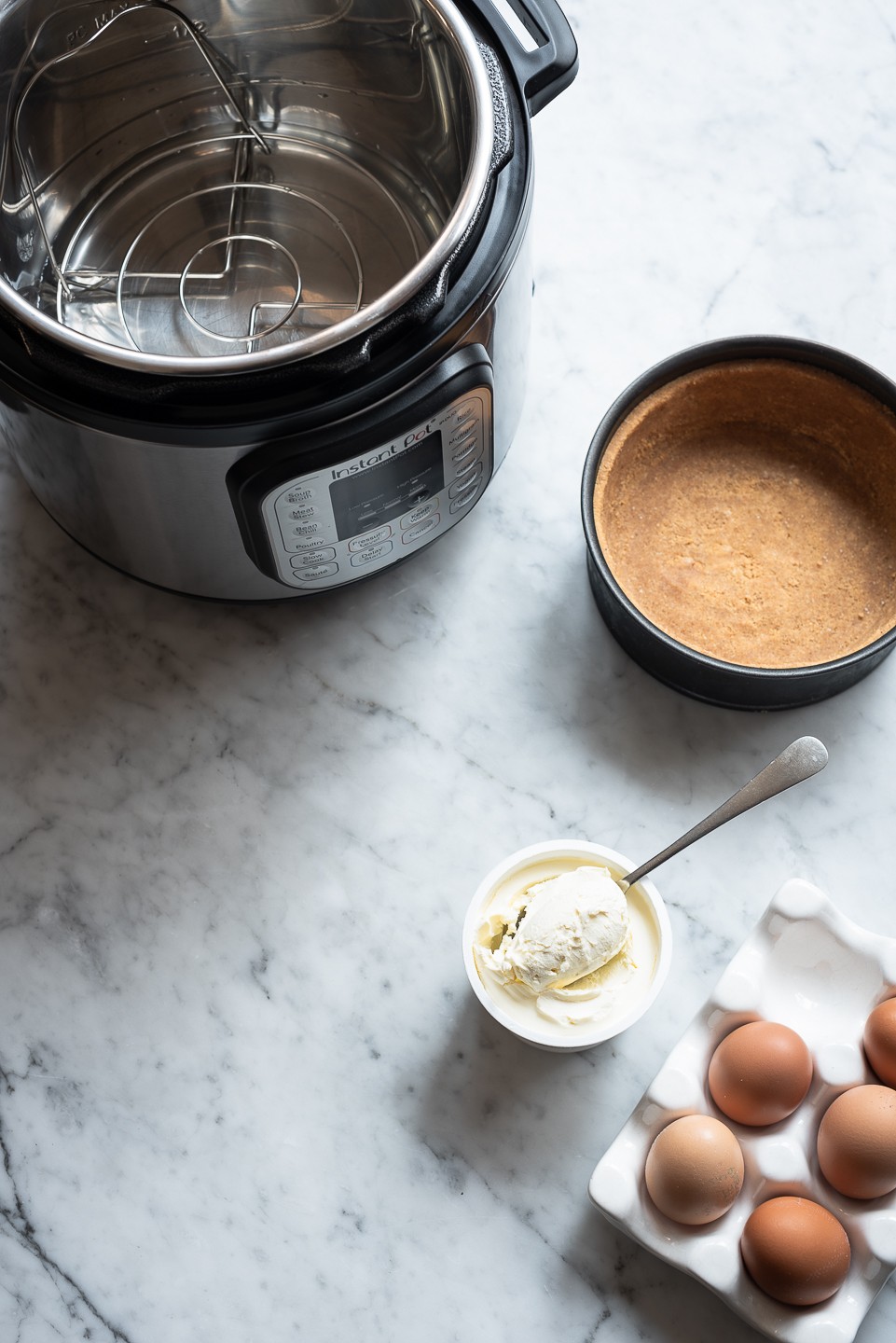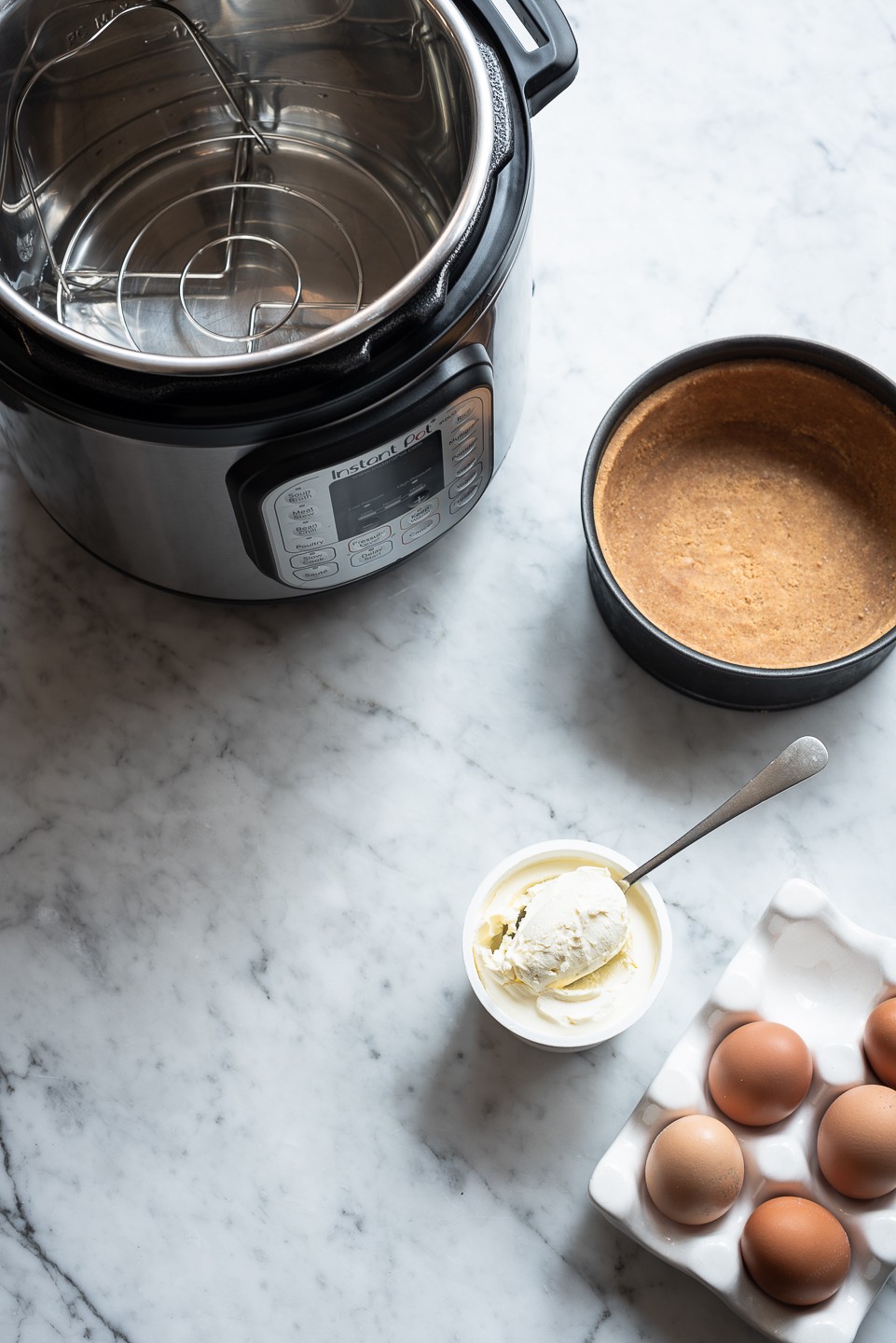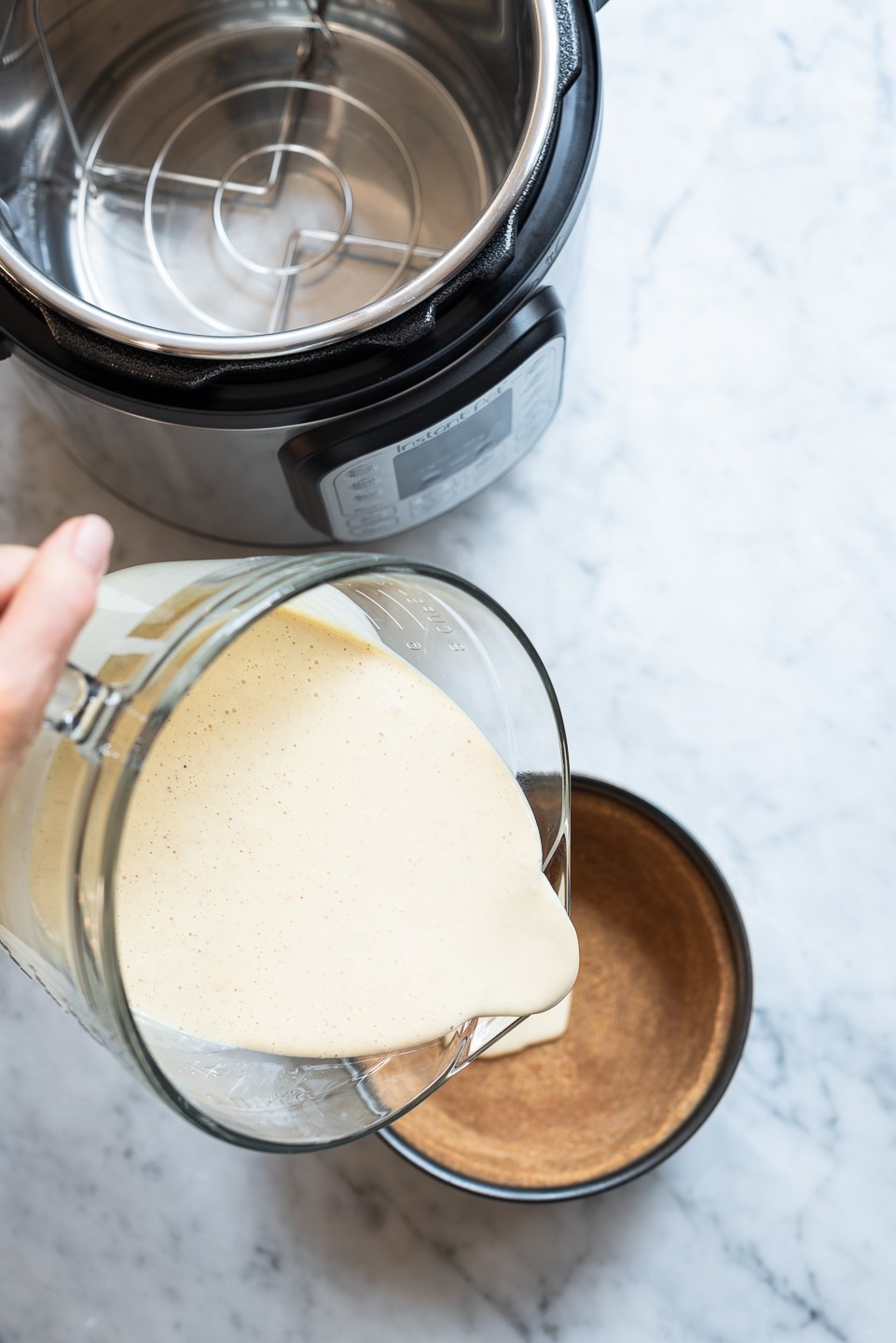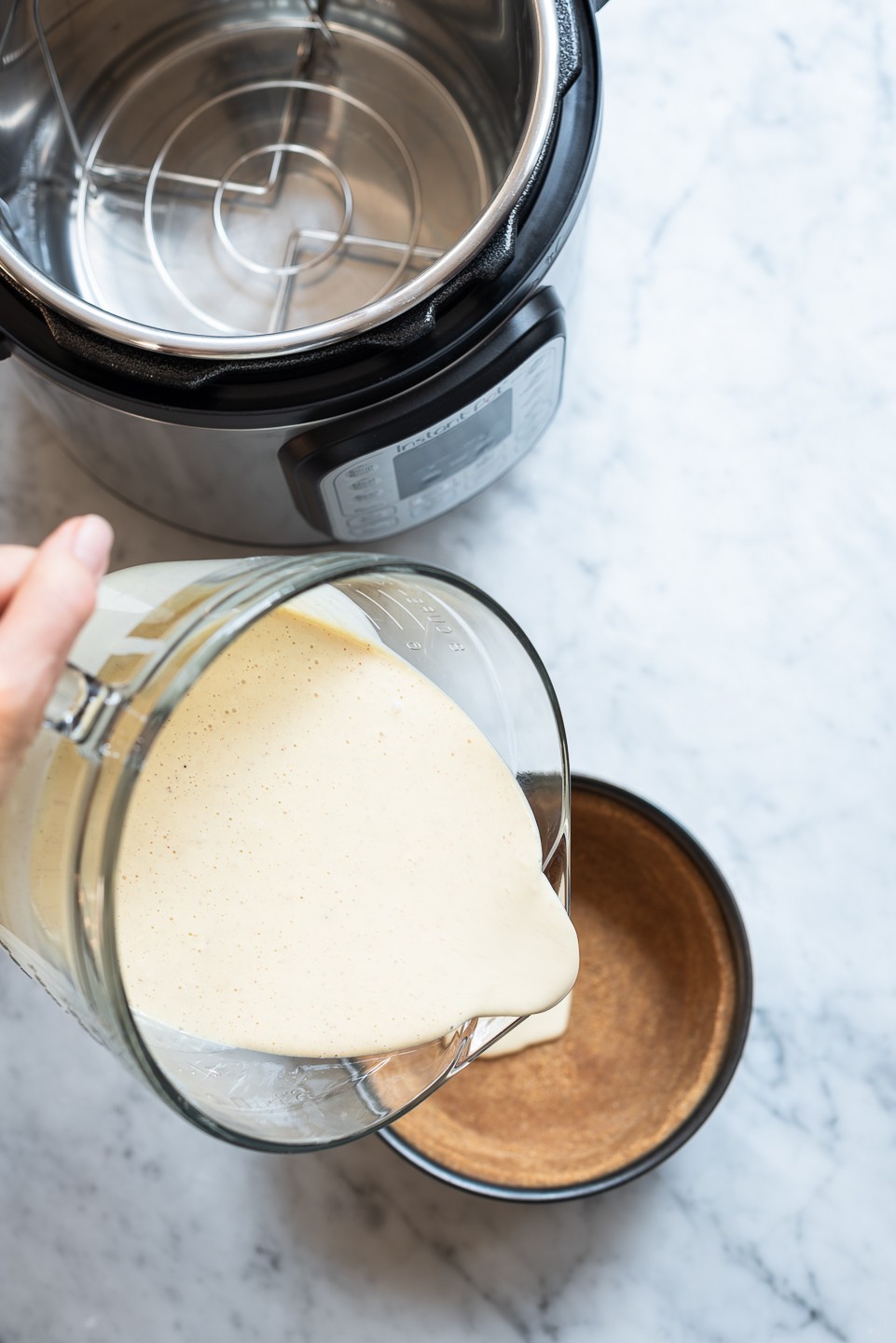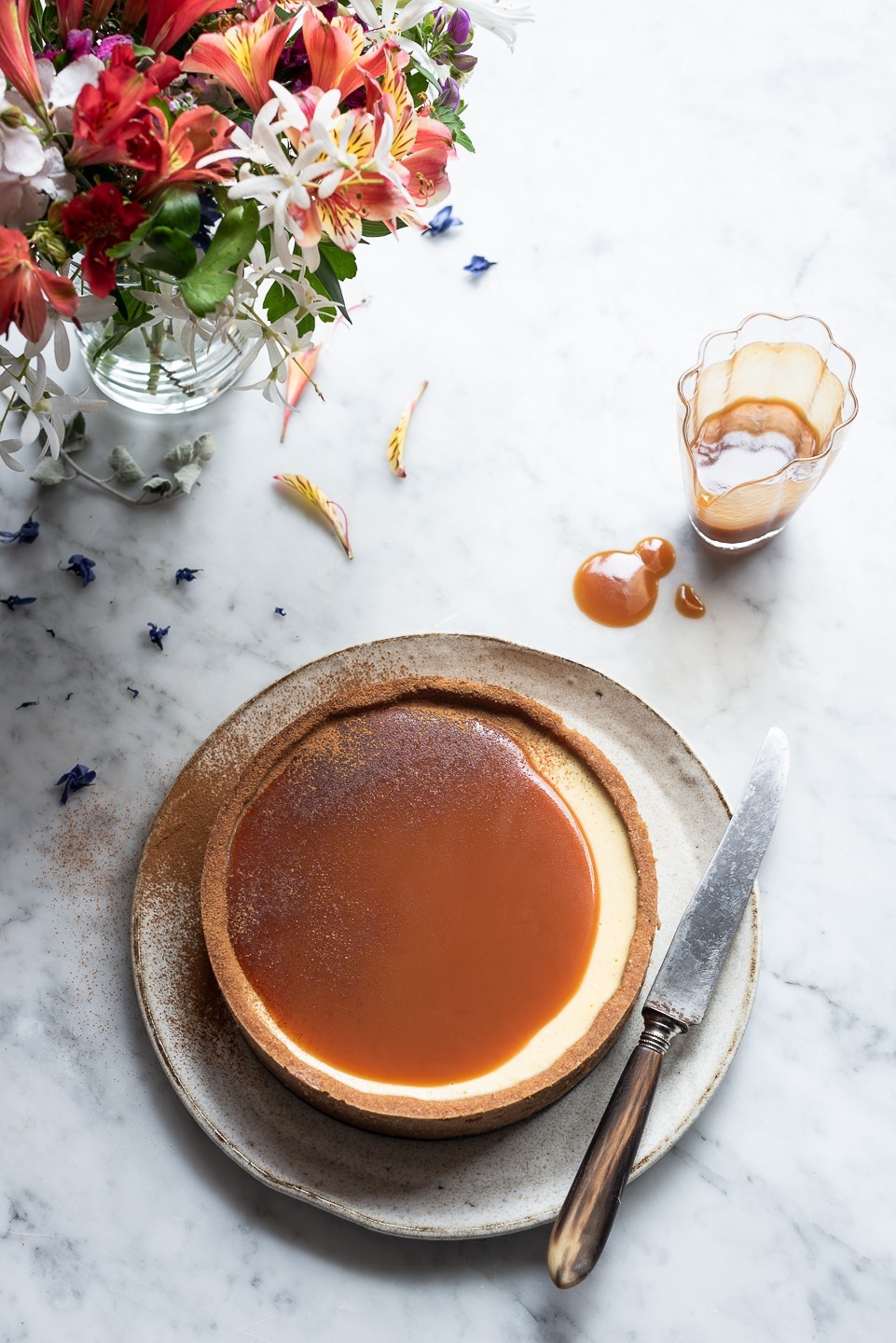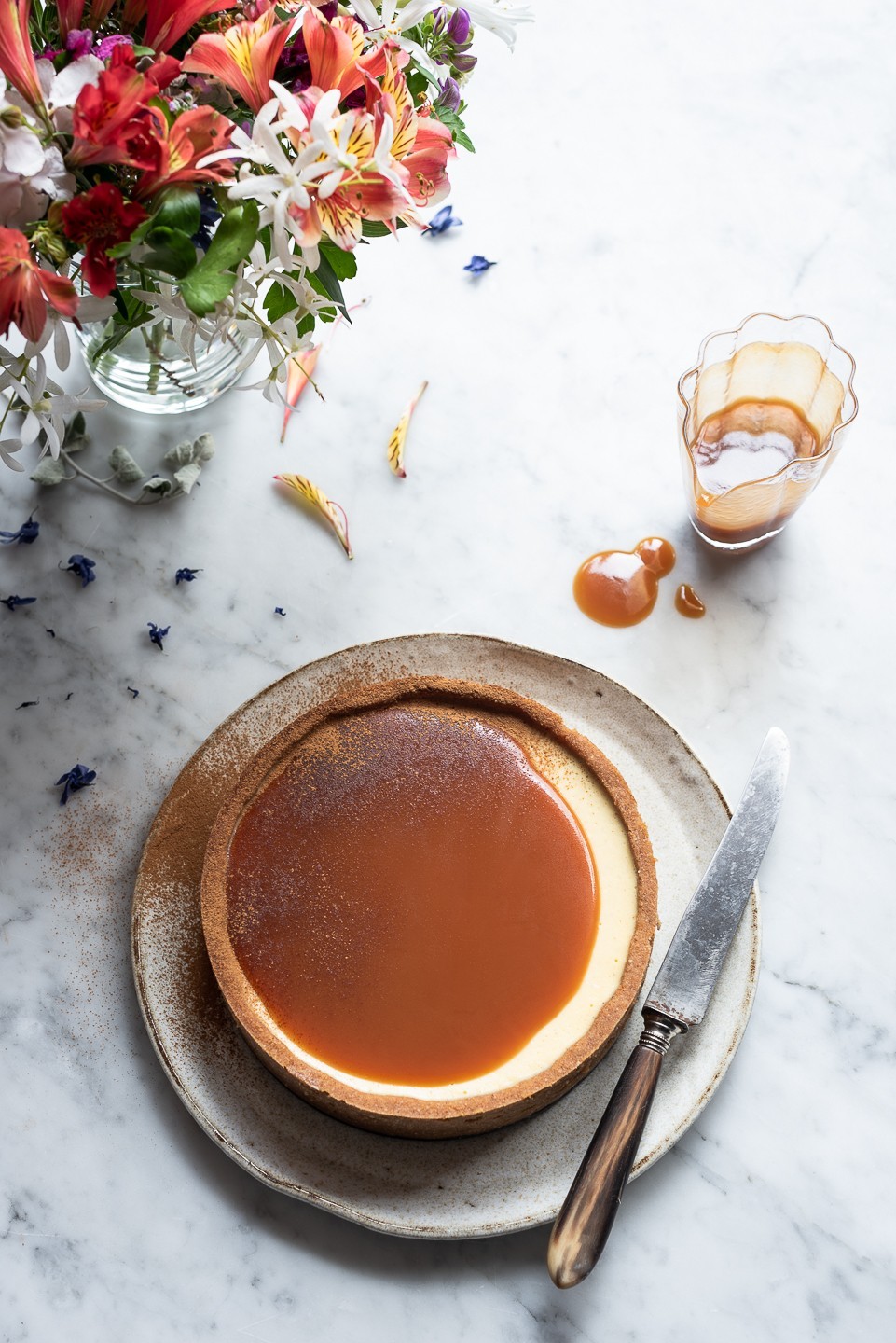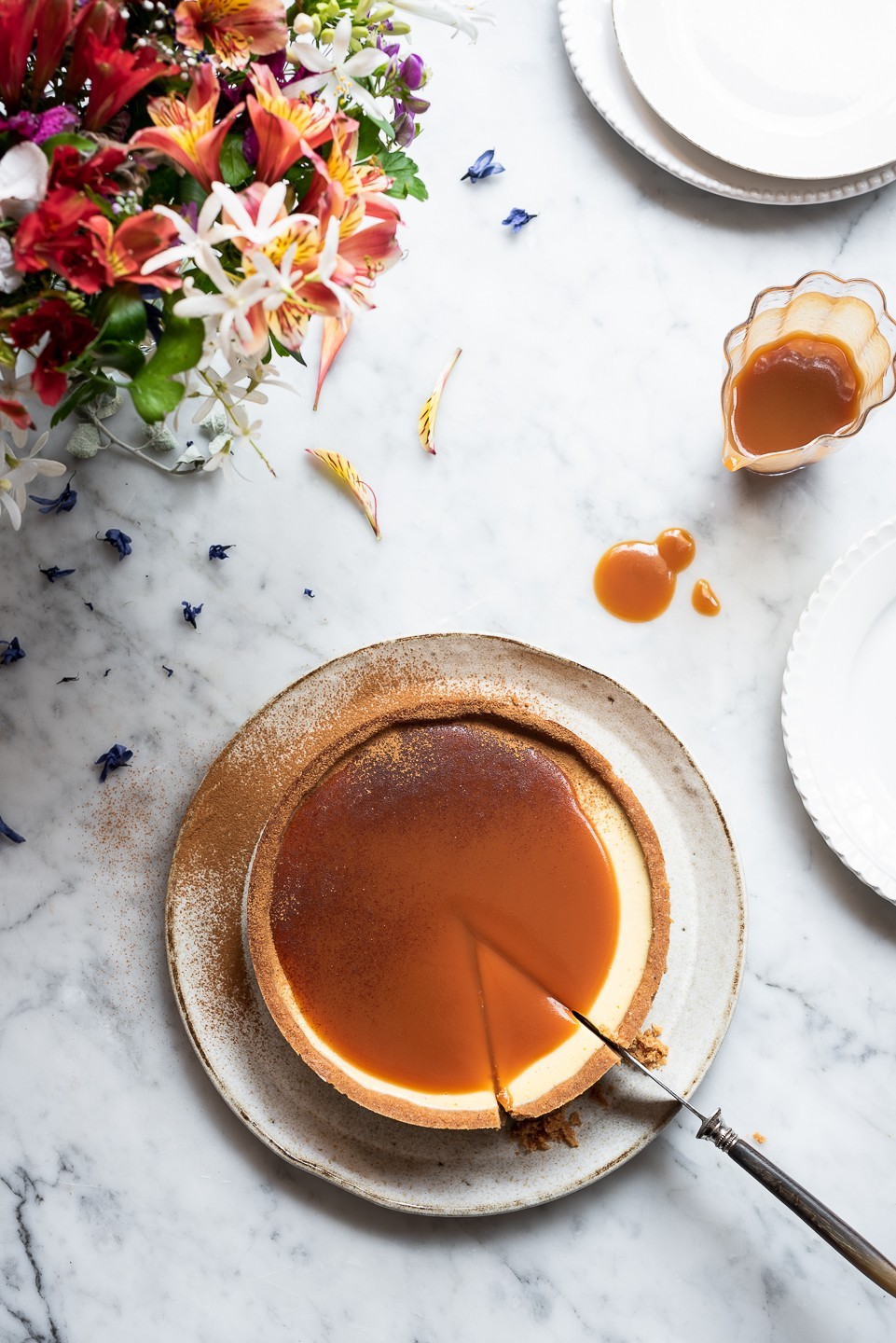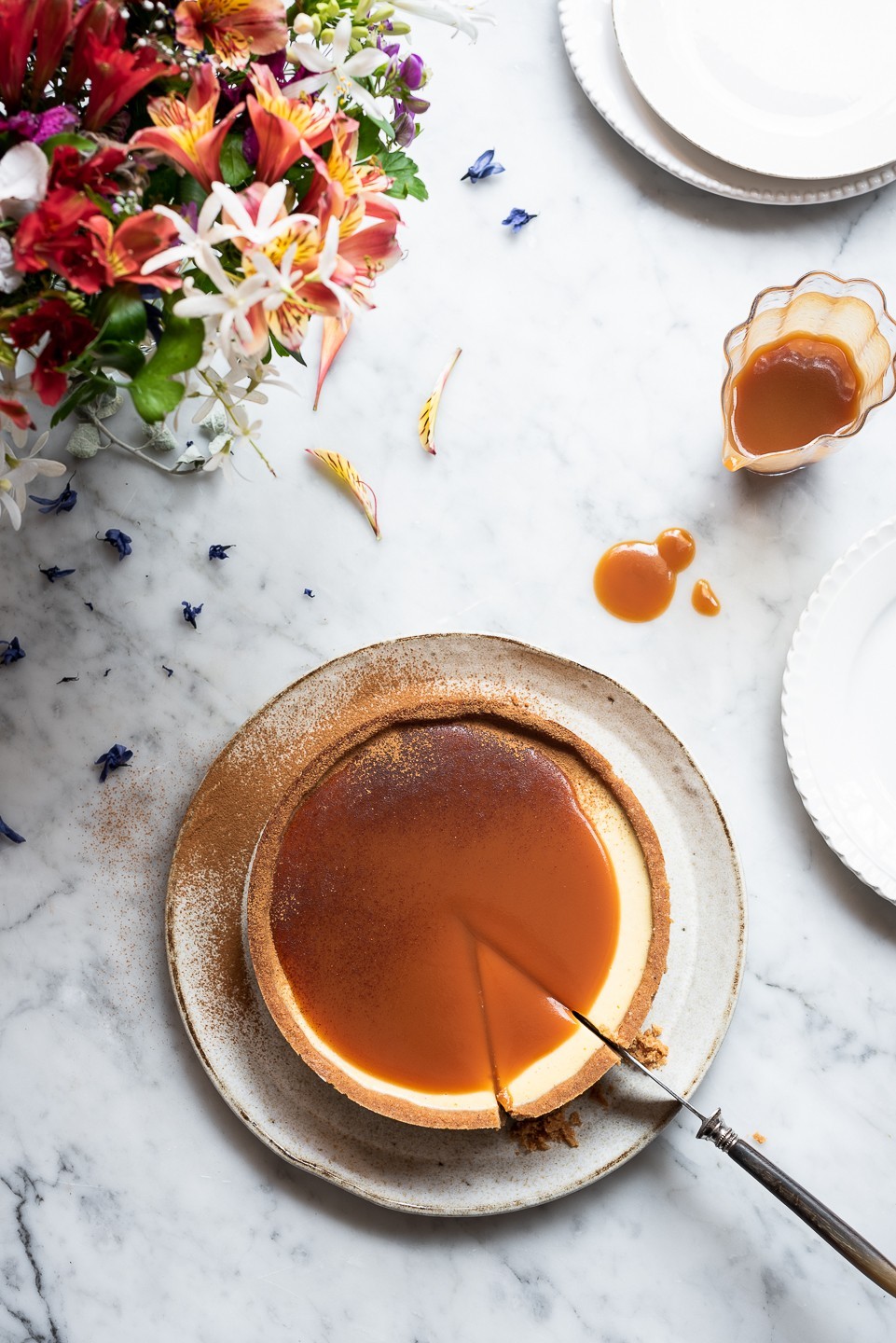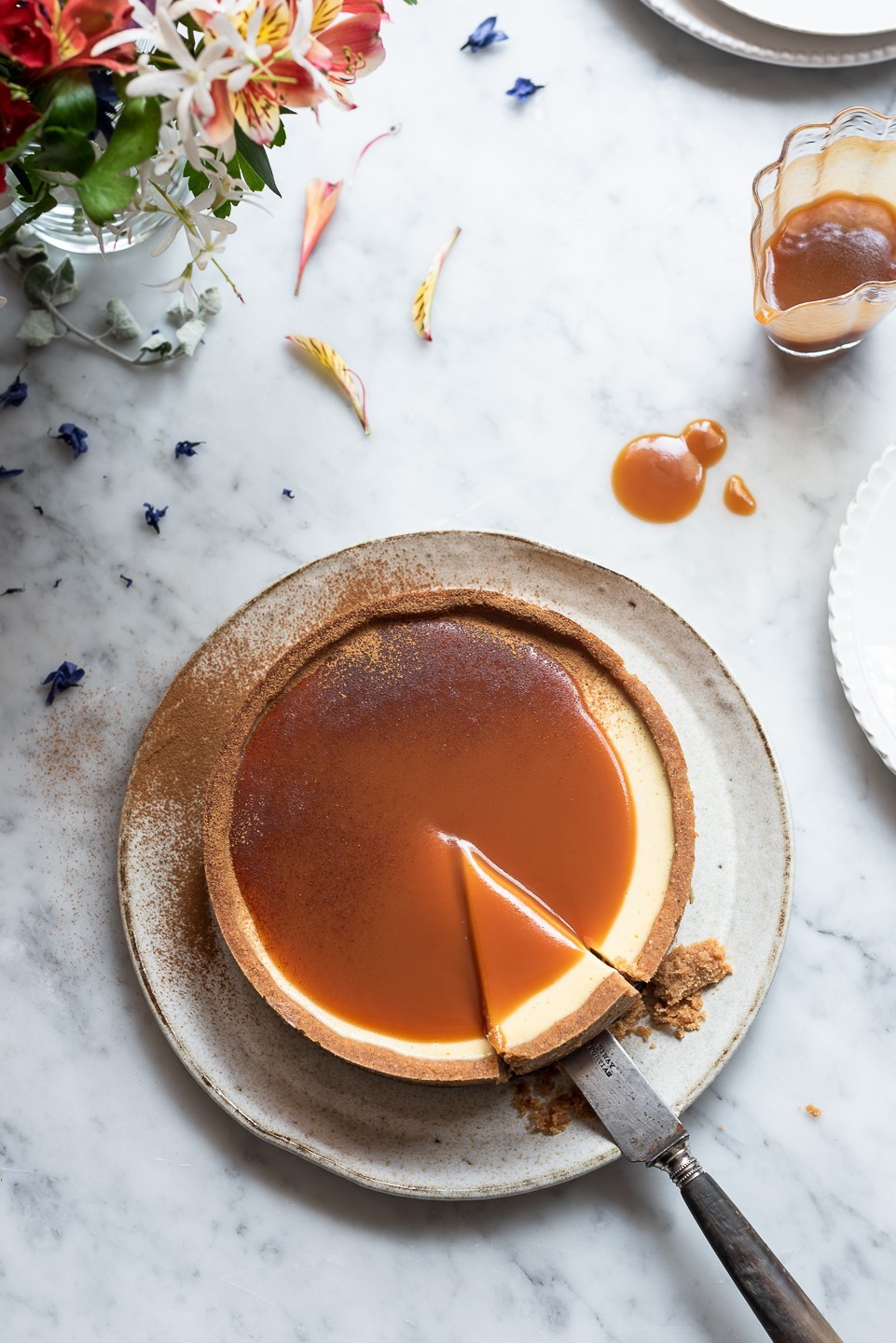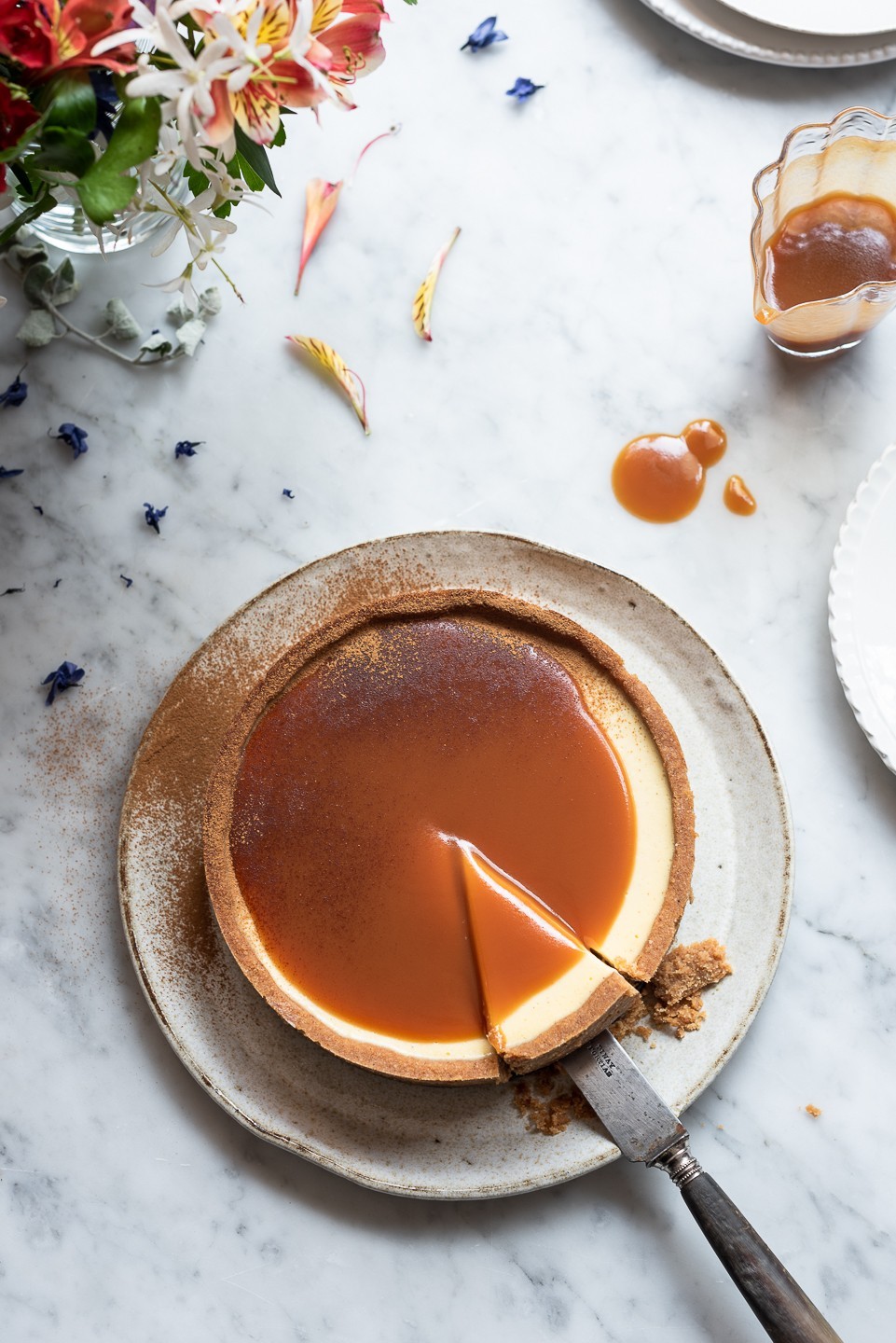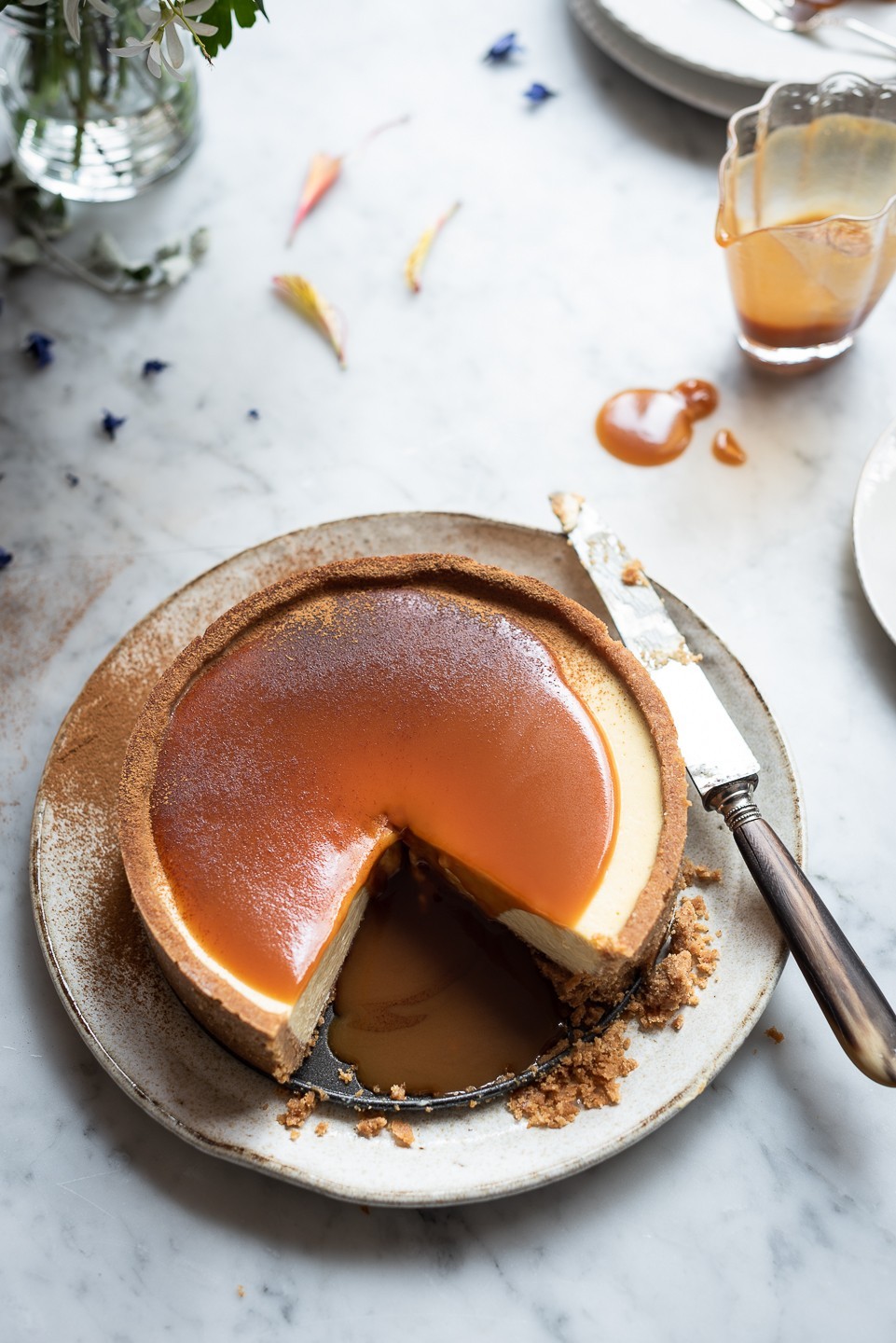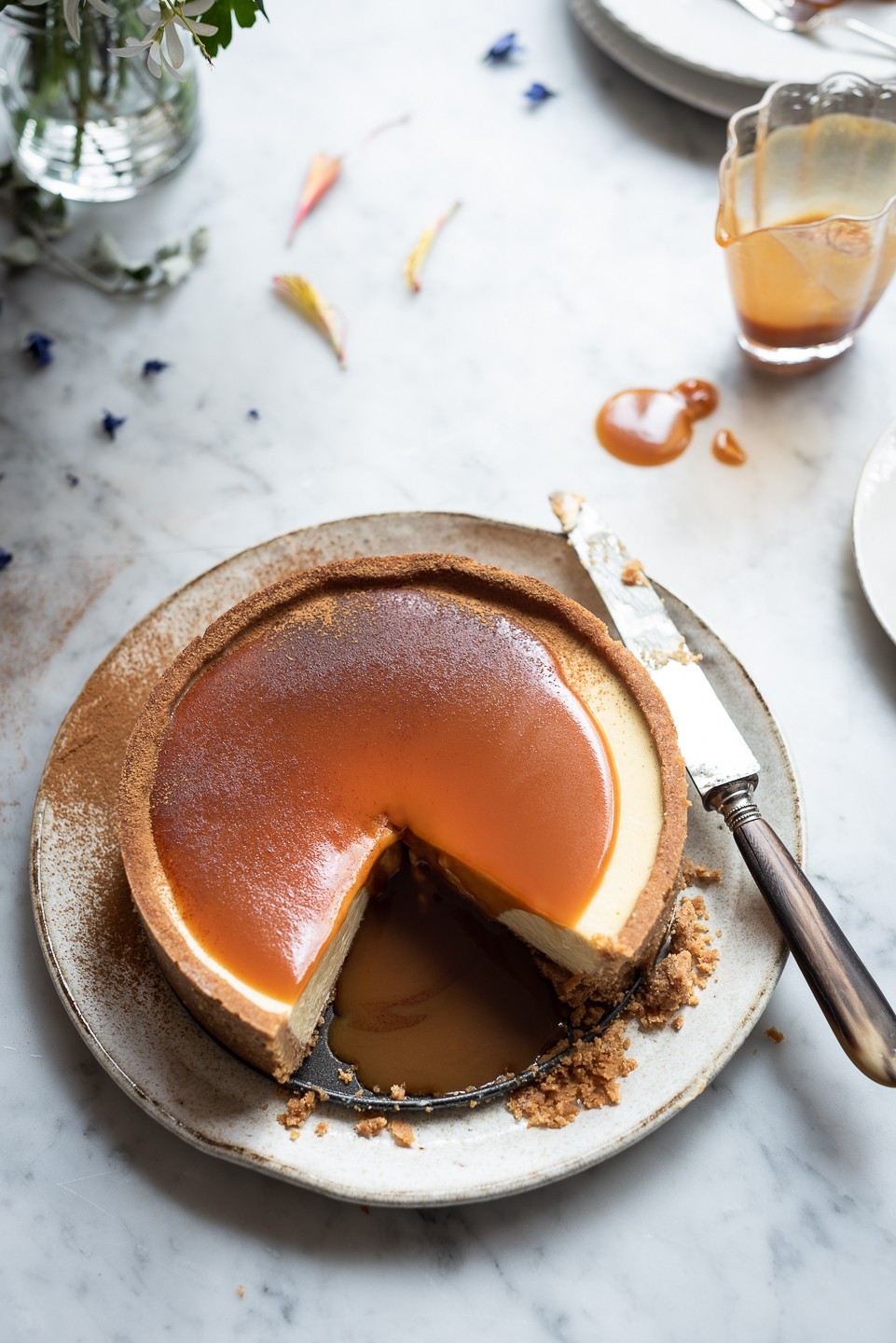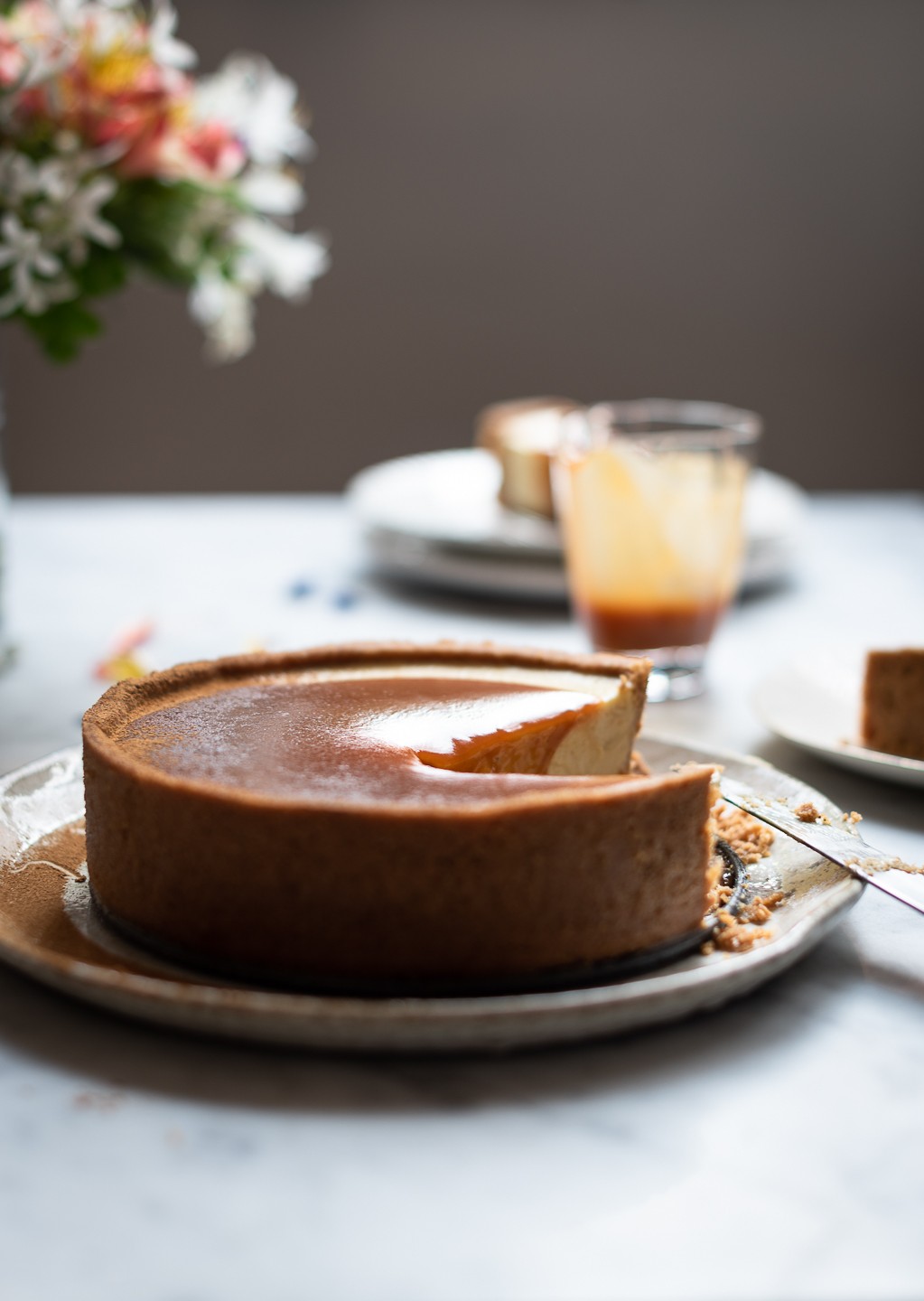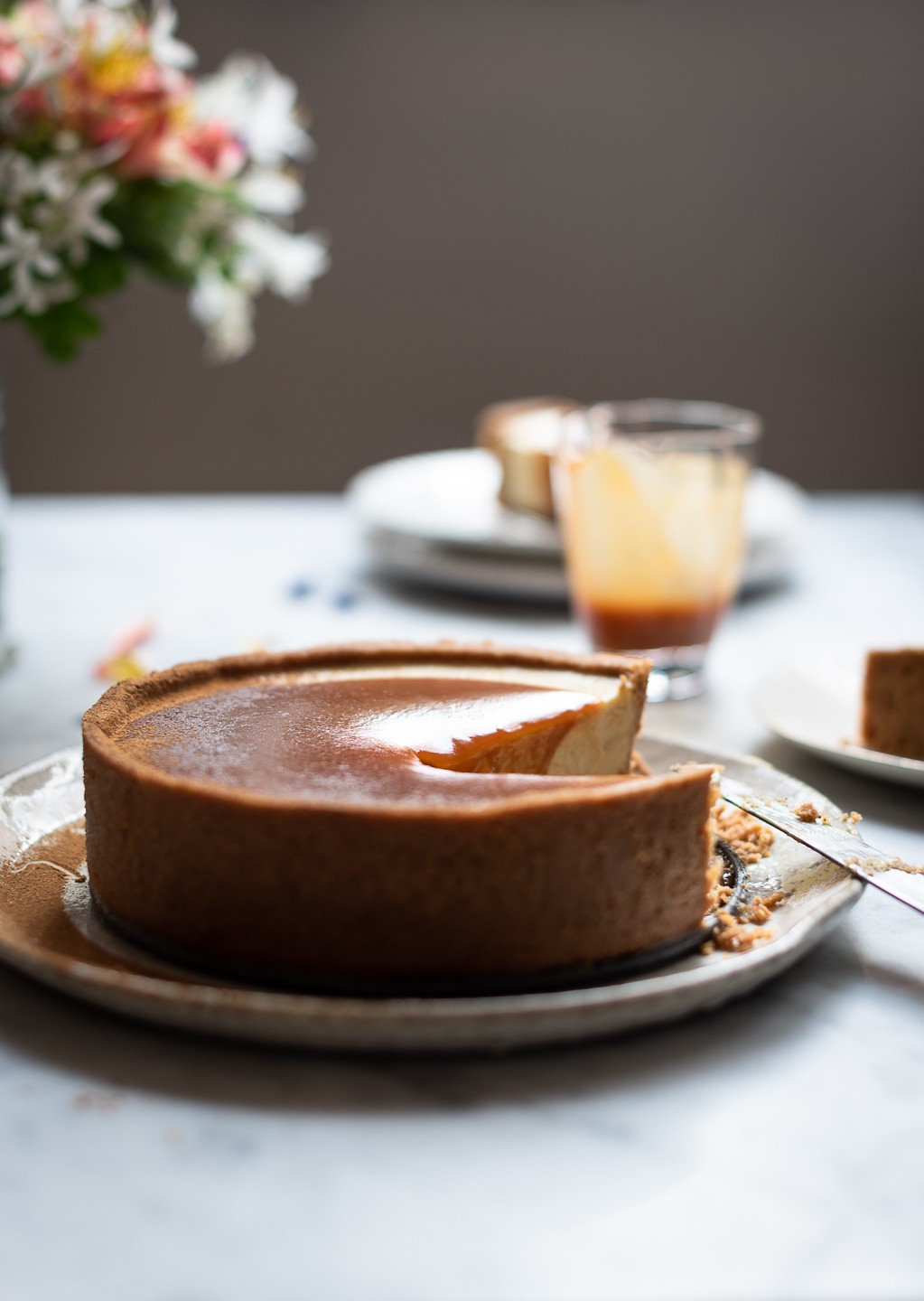 Milk tart cheesecake with rum caramel
Serves 10
Base
200g (2 cups) coconut biscuits
30g (3 tablespoons)  ground almonds (almond meal)
2.5ml (1/2 teaspoon) mixed spice
5ml (1 teaspoon) ground cinnamon
90g butter, melted
Filling
250g (1 cup) medium fat cream cheese, room temperature
250g (1 cup) ricotta, room temperature
zest of 1 lemon
10ml (2 teaspoons) vanilla extract
2.5ml (1/2 teaspoon) ground cinnamon
pinch of salt
110g (1/2 cup) castor sugar
25ml (5 teaspoons) lemon juice
20ml (4 teaspoons) corn flour
2 eggs plus 1 yolk, lightly whisked with a fork, just to combine
ground cinnamon, for finishing
Cinnamon and rum caramel
110g (1/2 cup) castor sugar
250ml (1 cup) fresh cream50g
(4 tablespoons) butter
30ml (2 tablespoons) rum
a pinch of sea salt flakes
To make the base, grease an 18cm loose-bottomed cake tin or springform pan with butter. Wrap the outside of the tin with foil to ensure it is water-tight.
Place the biscuits, ground almonds and spices in a processor. Blitz until fine. Add the melted butter and pulse to combine. Tip the biscuit mixture into the tin and press firmly up the sides (about 4cm deep) and over the base. Tip: use the bottom of a glass to spread the base evenly. Freeze for at least 30 minutes to firm up.
For the filling, place the cream cheese, ricotta, lemon, vanilla, cinnamon and salt in a mixing bowl. Beat until smooth and creamy, about 2-3 minutes. Add the sugar, lemon juice and corn flour and beat well to combine.
Fold the eggs in gently, just until they are incorporated. Do not overmix as it will aerate the mixture. Pour the filling into the biscuit-lined tin. Cover the top with a sheet of foil and tuck around the rim to seal.
Pour 1 cup (250ml) water into the Instant Pot fitted with the Stainless Steel Inner Pot. Place the Trivet on the base. Lower the filled cake tin carefully onto the trivet. Lock the lid. Select the Pressure Cook program on high pressure and set the timer to 35 minutes for a soft set texture. Add 5 minutes to the cooking time if you prefer a firmer textured cake. Once the cooking time is up, use the natural pressure release method for 10 minutes, then turn to Steam Release handle towards you to release any remaining steam.
Lift the cheesecake out and place on a wire rack. Remove the foil and blot the surface gently with a paper towel to absorb excess moisture. Cool to room temperature. Chill for several hours until set or overnight.
For the caramel sauce, place the castor sugar in a saucepan set over a medium high heat. Without stirring, swirl the sugar until it's completely melted. Once the caramel is a deep amber colour, carefully add the cream. Boil on a high heat until the caramel is dissolved and the sauce is thickened, about 5 minutes. Add the butter, rum and salt. Set aside to cool.
To un-mould, run a smooth blade knife around the edges. Transfer to a cake stand and drizzle with the cooled caramel and dust lightly with ground cinnamon.
This post was proudly sponsored by Instant Pot. As always, opinions and comments are my own and based on personal findings. 
Instant Pot is available online from @Home Stores and YuppieChef.
For more local South African classics, you might like to swing past these favourites:
The best healthy seeded oat crunchies
North African Lamb knuckle bredie