My Best Pickled Fish Recipe
8 April 2020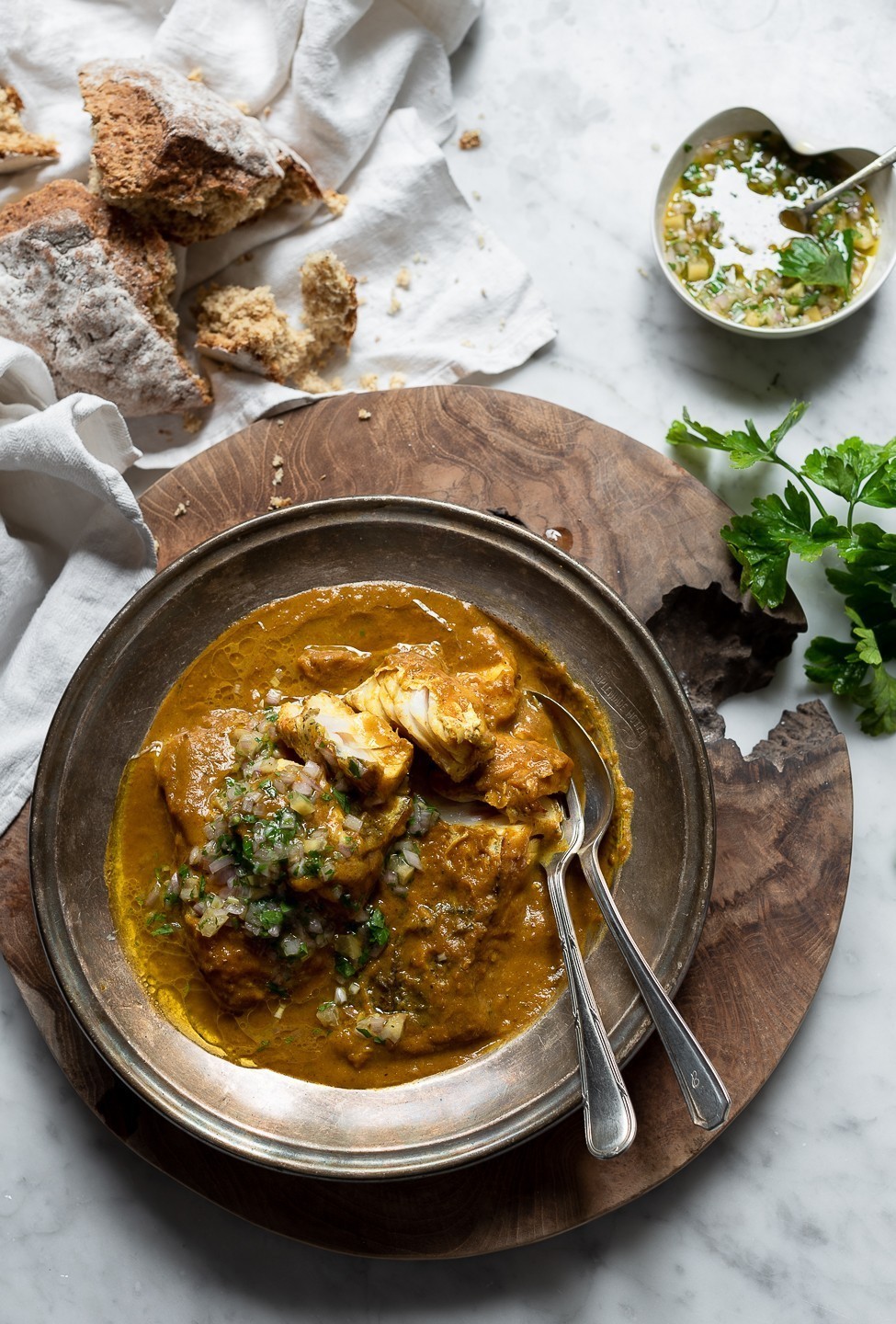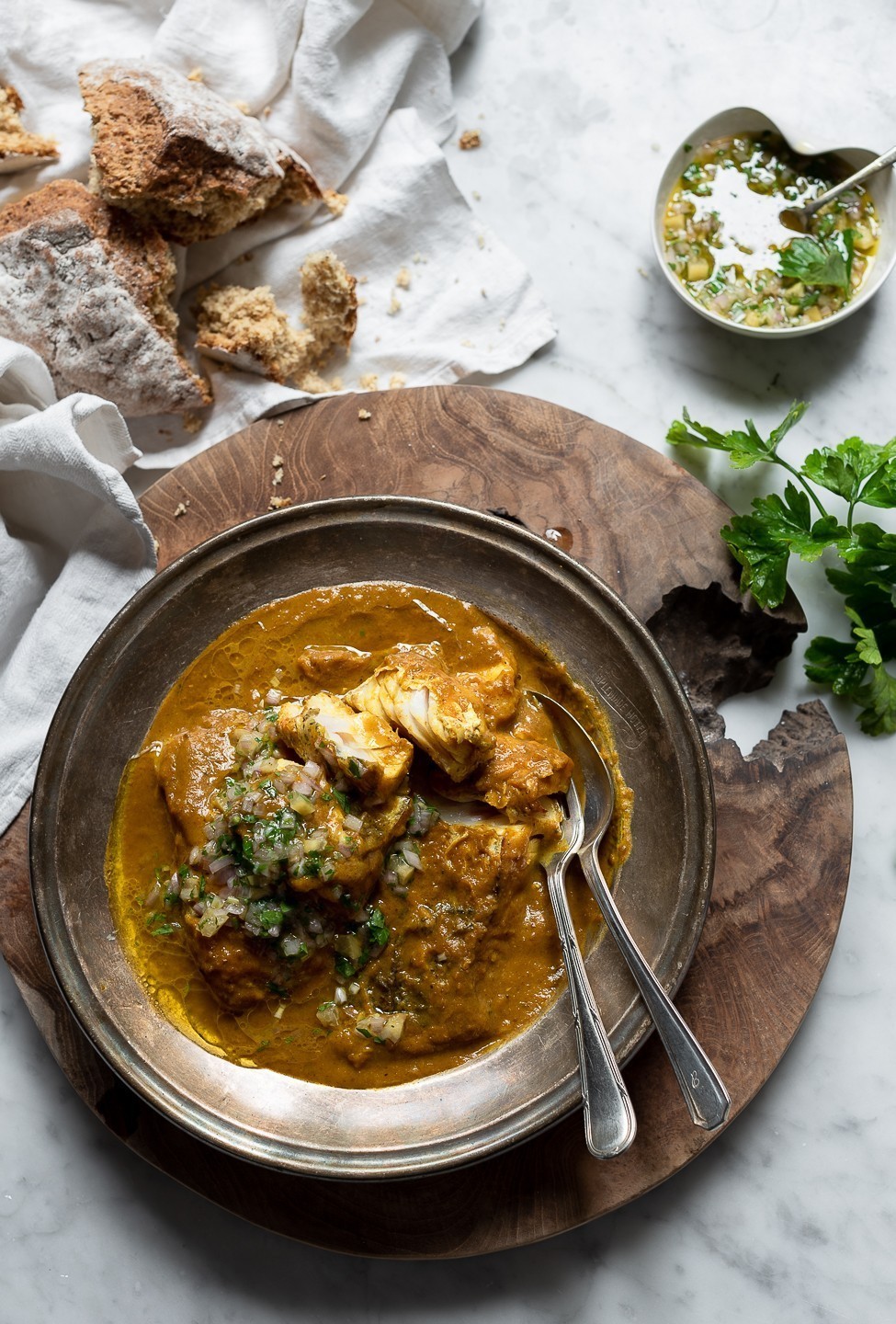 Growing up I remember eating pickled fish from a can. We'd have it throughout the year, not specifically just at Easter time. Mostly, it was a Saturday lunch thing, or Sunday evening when no one could be bothered to cook but felt peckish enough for a savoury bite. We ate it with buttered toast, maybe some lettuce and always, sliced tomatoes. I loved the vinegary-ness of the sauce, like lucid sunshine. This is my best Pickled Fish recipe. I make it every year. The flavours are bold and bright. It's especially good with a preserved lemon dressing to serve alongside. It's exquisitely tart and fresh.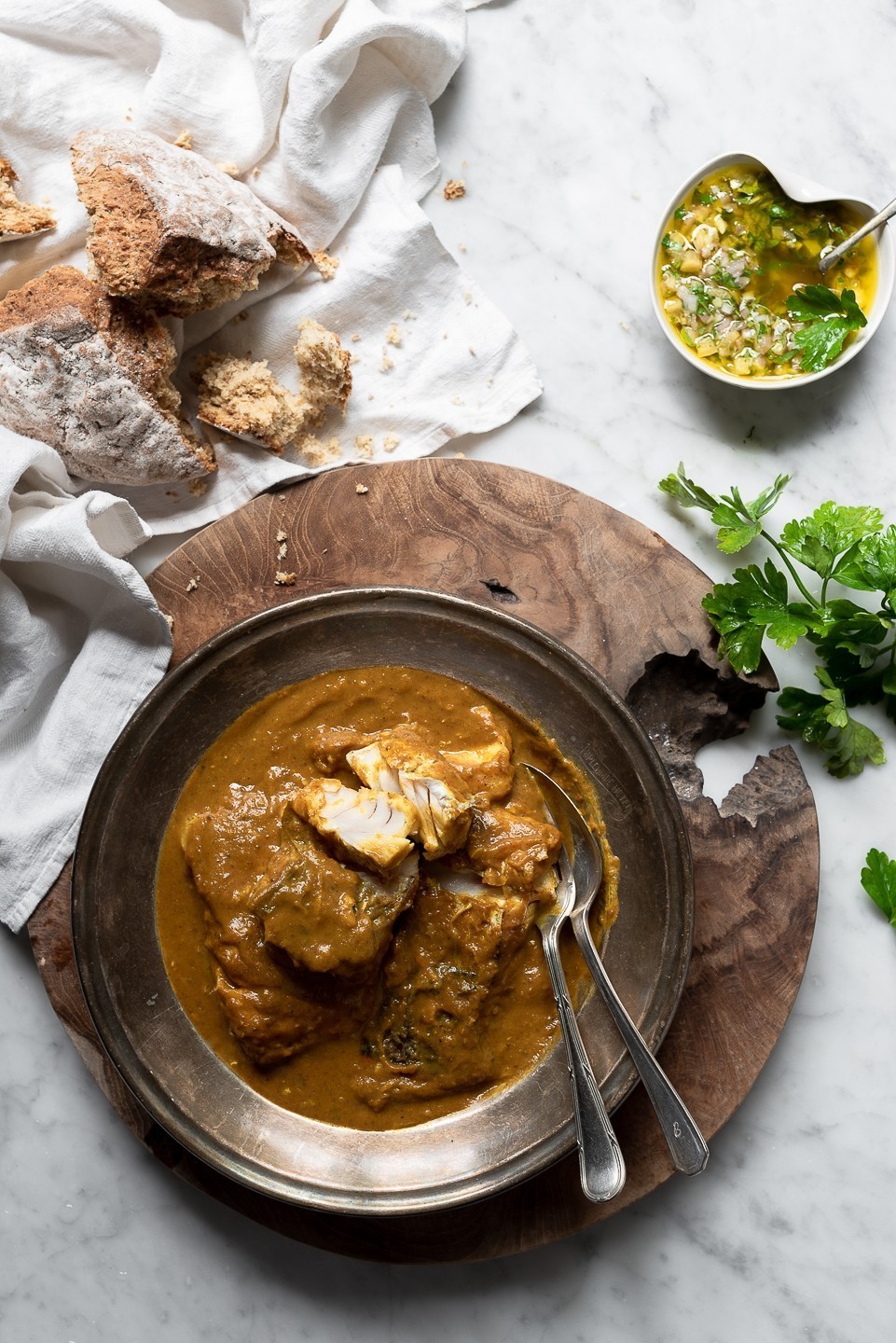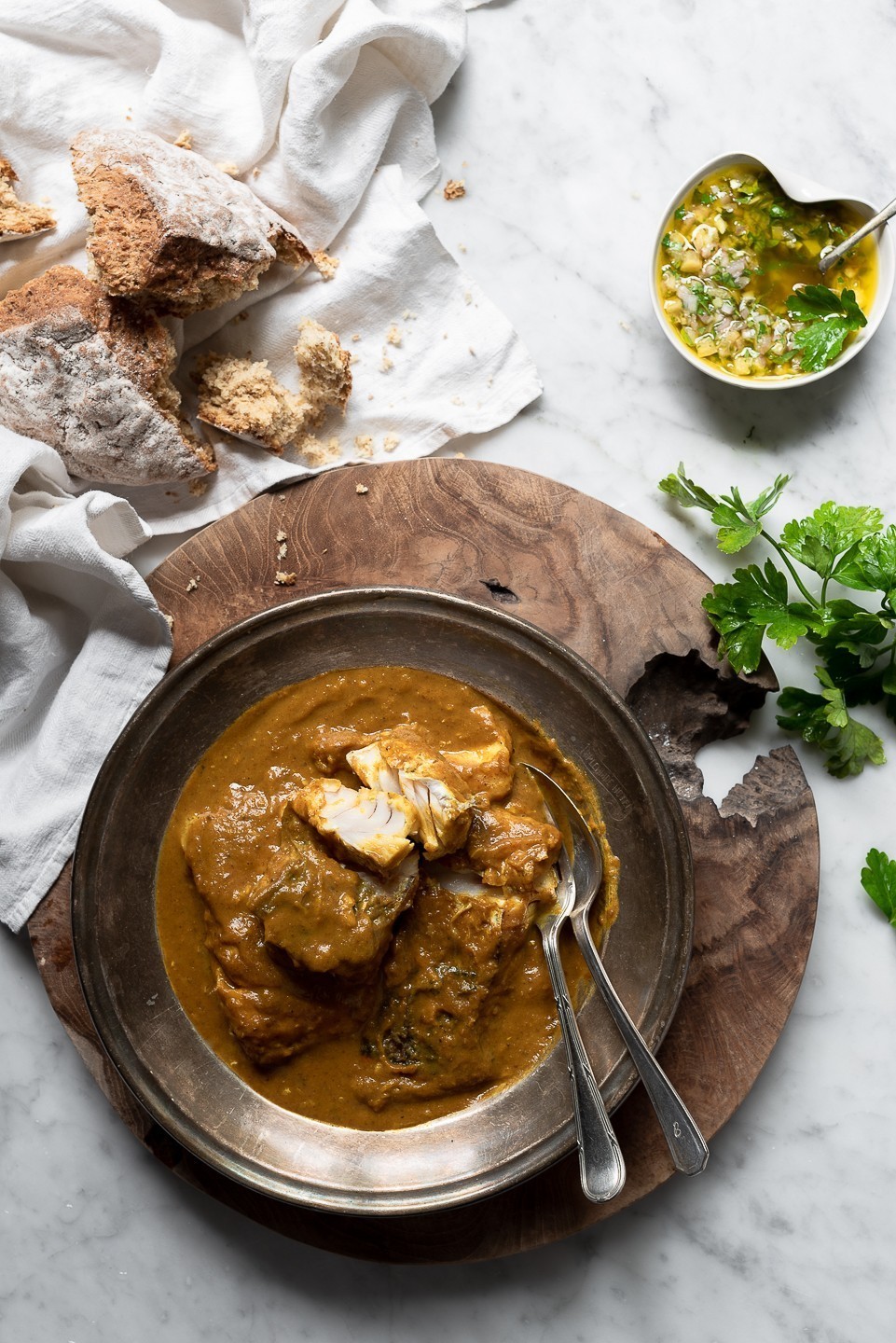 What makes a good Pickled Fish Sauce
Although the sauce is best suited to fish, it works equally well as a base for curried eggs or pan-fried tofu for a vegan option. It's sort of retro in a way, but really good. The sauce is less sweet than traditional recipes but balances the sweet-savoury element that is characteristic of any good pickle. Ideally you want to make the fish several days ahead of serving, allowing time for the flavours to develop. Several hours will do if that's all you have to spare. Make sure you have a fresh loaf handy, either as a carrier for the flaky fish or to mop the golden sauce.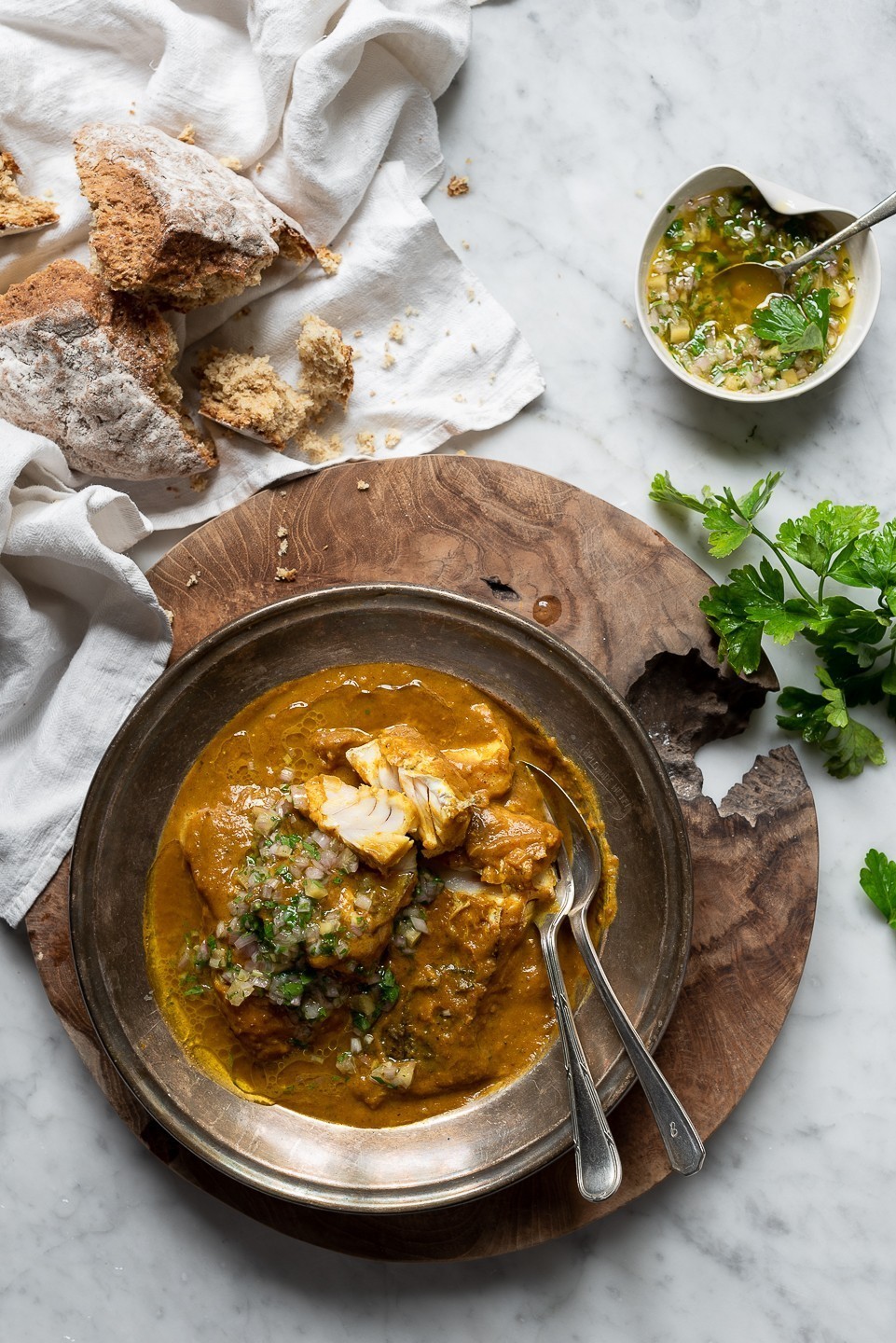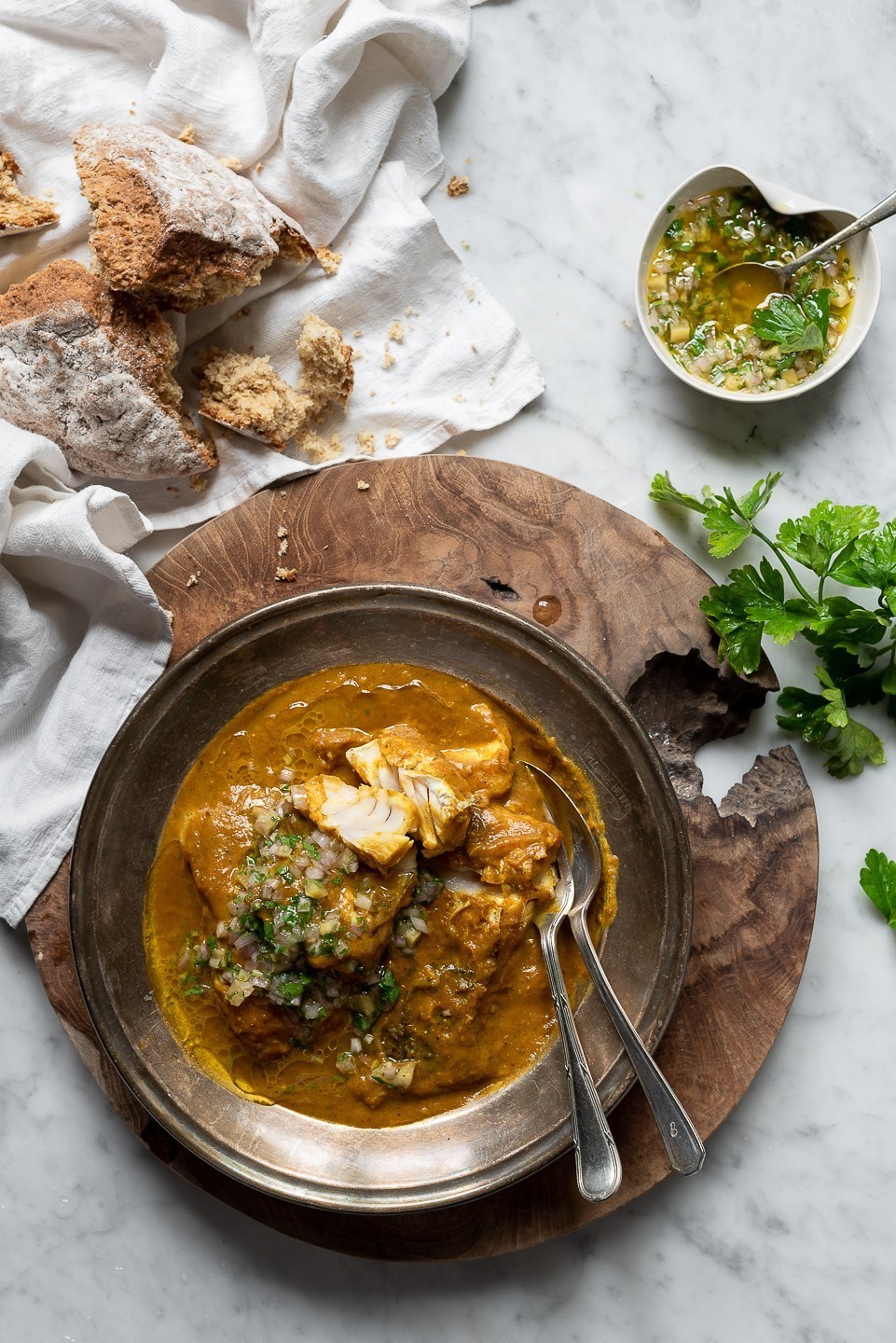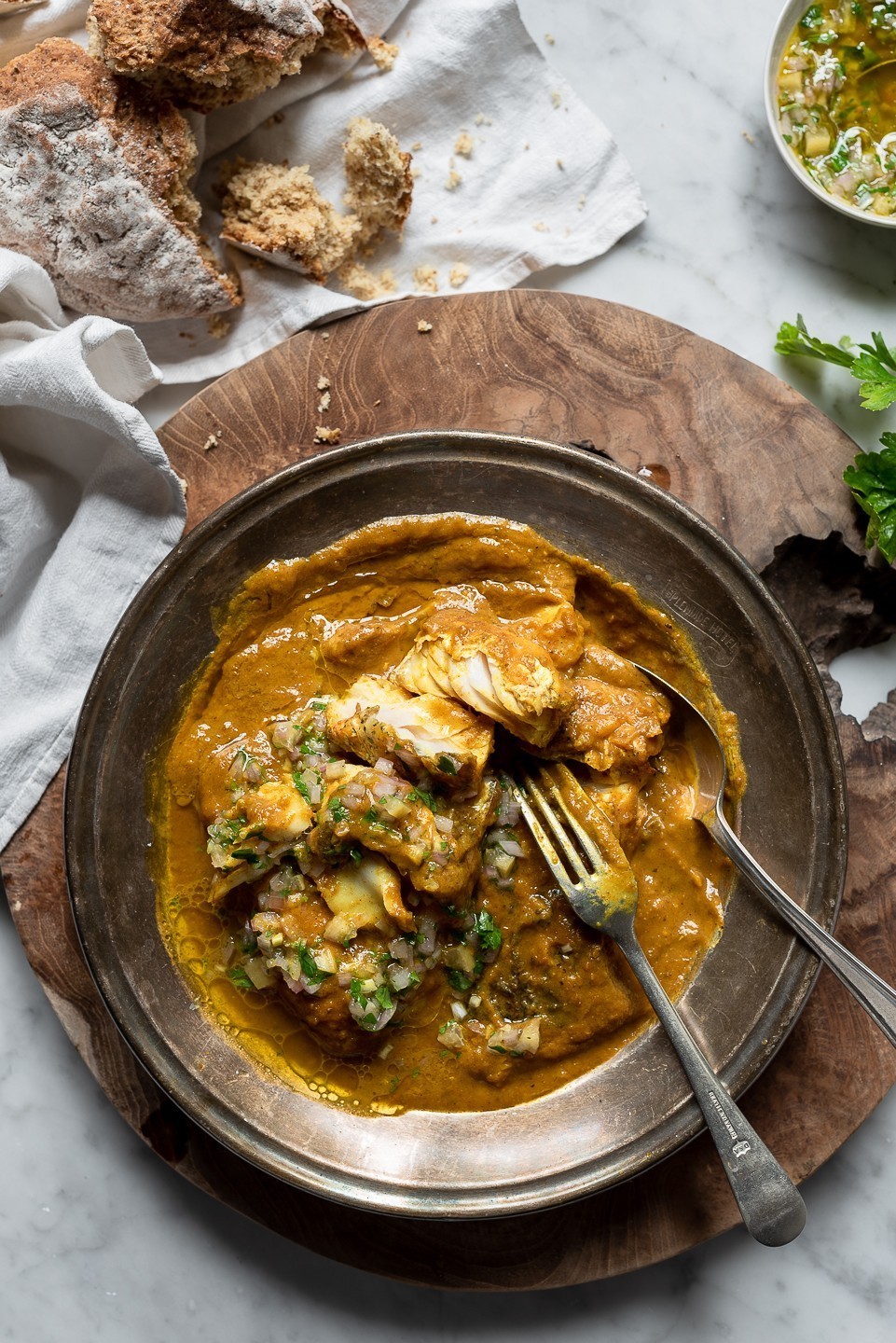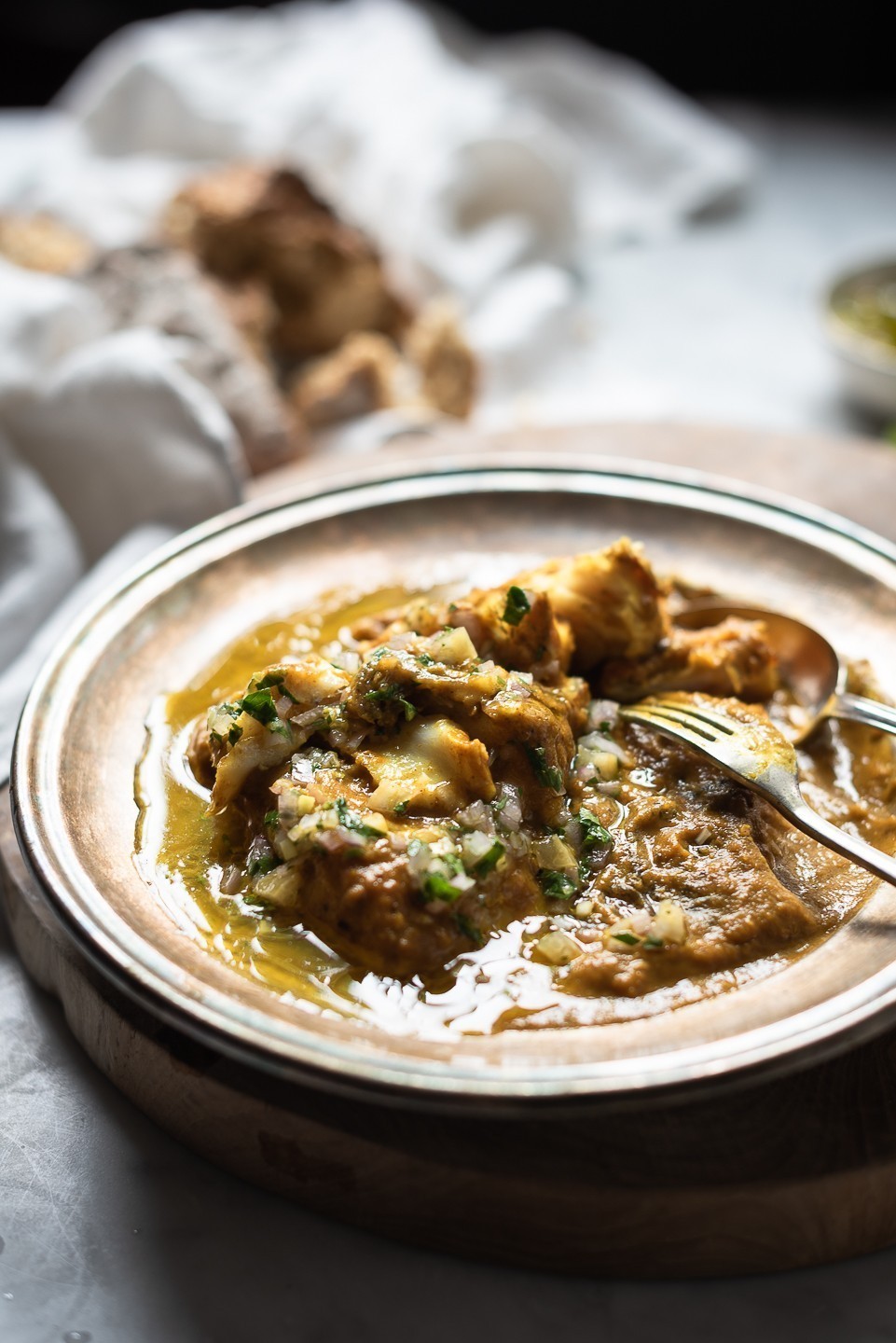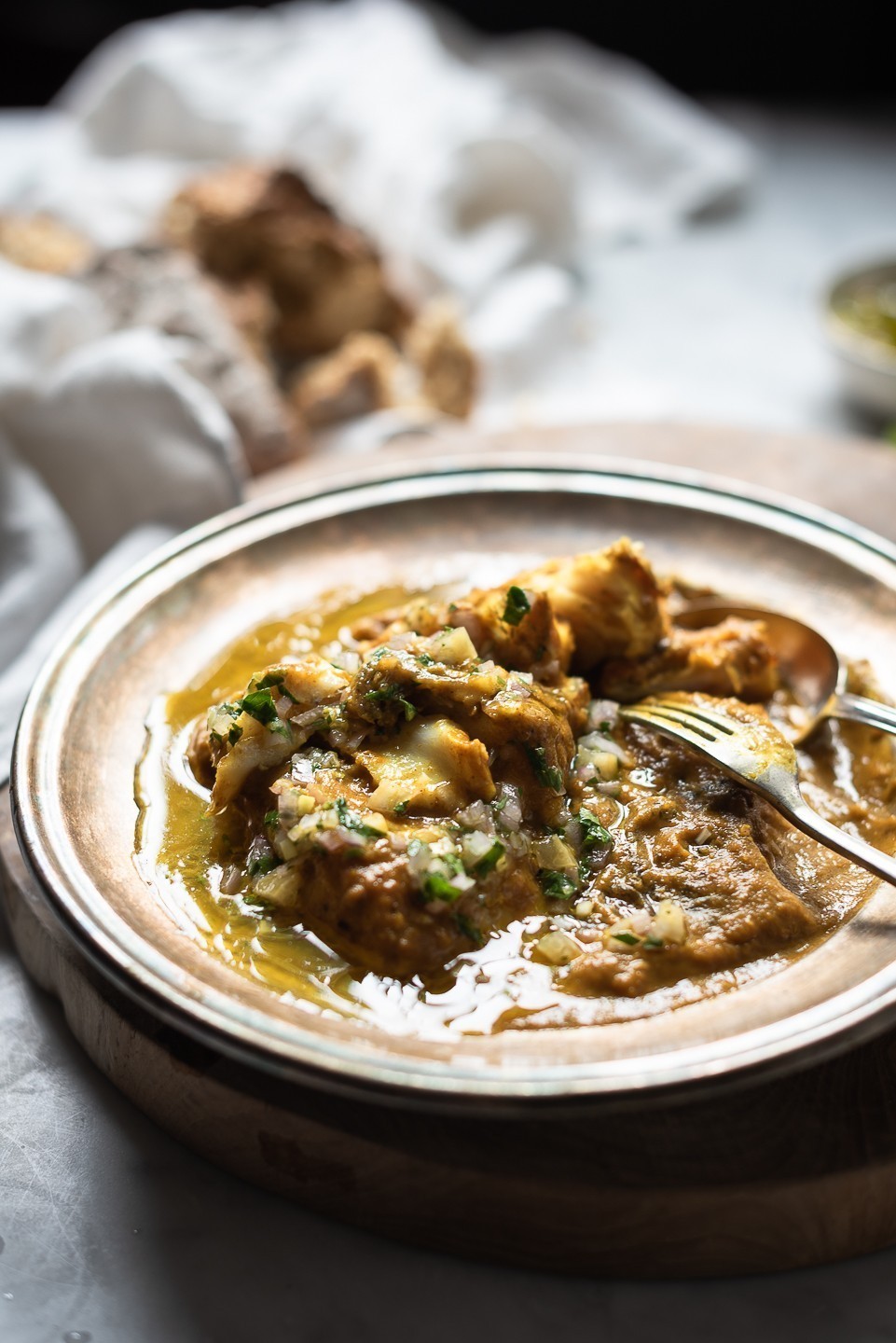 My best pickled fish recipe
1 kg firm white fish
30ml (2 tablespoons) vegetable olive oil, plus extra for cooking
2 onions, finely diced
1 garlic clove, minced
a thumb-sized piece of ginger, grated
2.5ml (1/2 teaspoon) fennel seeds, crushed
7.5ml (1 1/2 teaspoon) ground coriander
5ml ( 1 teaspoon) ground cumin
5ml (1 teaspoon) garam masala
10ml (2 teaspoons) ground turmeric
15ml (1 tablespoon) curry powder
375ml (1 1/2 cups) white wine vinegar
350ml water
5ml (1 teaspoon) salt
30ml (2 tablespoons) brown sugar
3 bay leaves
15ml lemon juice
Preserved lemon dressing
60ml (1/4 cup) extra virgin olive oil
30ml (2 tablespoons) lemon juice
1 shallot or small red onion, finely diced
1 heaped tablespoon preserved lemon, finely chopped
a handful flat leaf parsley, finely chopped
pinch of sea salt flakes
Heat the olive oil in a saucepan and sauté the onions for about 10 minutes until caramelised and soft. Stir in the garlic and ginger and cook for a minute or two. Add all the spices and toast for just a minute to intensify the flavours. The mixture will look dry and rubbly at this point.
Add the vinegar and water, stirring to lift any sticky bits on the base of the pan. Season with salt, then add the sugar and bay leaves. Cover partially and simmer for about 20-25 minutes.
Transfer the sauce to a processor and blitz until smooth.
Heat a wide-based pan until hot.
Season the fish on both sides with salt and freshly ground black pepper.
Add a little oil to the pan. Lay the fish in the hot pan, skin side down. Cook for about 6 minutes. Turn and cook for a further 2-3 minutes  before spritzing over the lemon juice.
Add the sauce back into the pan, swirling to cover the fish. Add a splash more water if you think it needs to be looser. Transfer to a non-metallic dish or large glass jar, cover and store in the fridge until ready to serve.
For the dressing, place all the ingredients in a small bowl and mix to combine.
Serve the fish at room temperature with spoonfuls of lemony dressing and a crusty homemade loaf.
Another pickled fish favourite on the blog:
Traditional South African pickled fish
And perhaps a crusty bread to serve alongside: