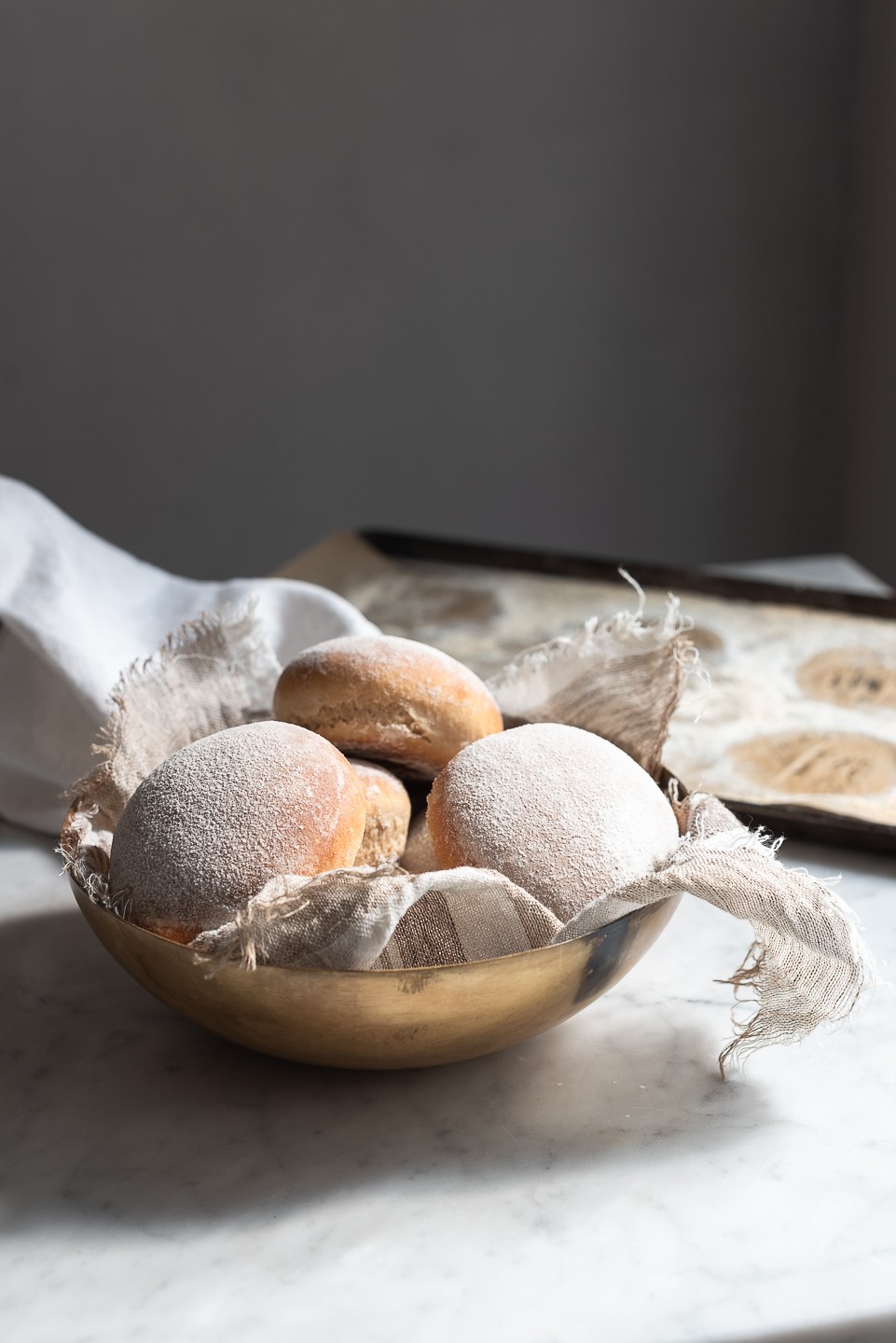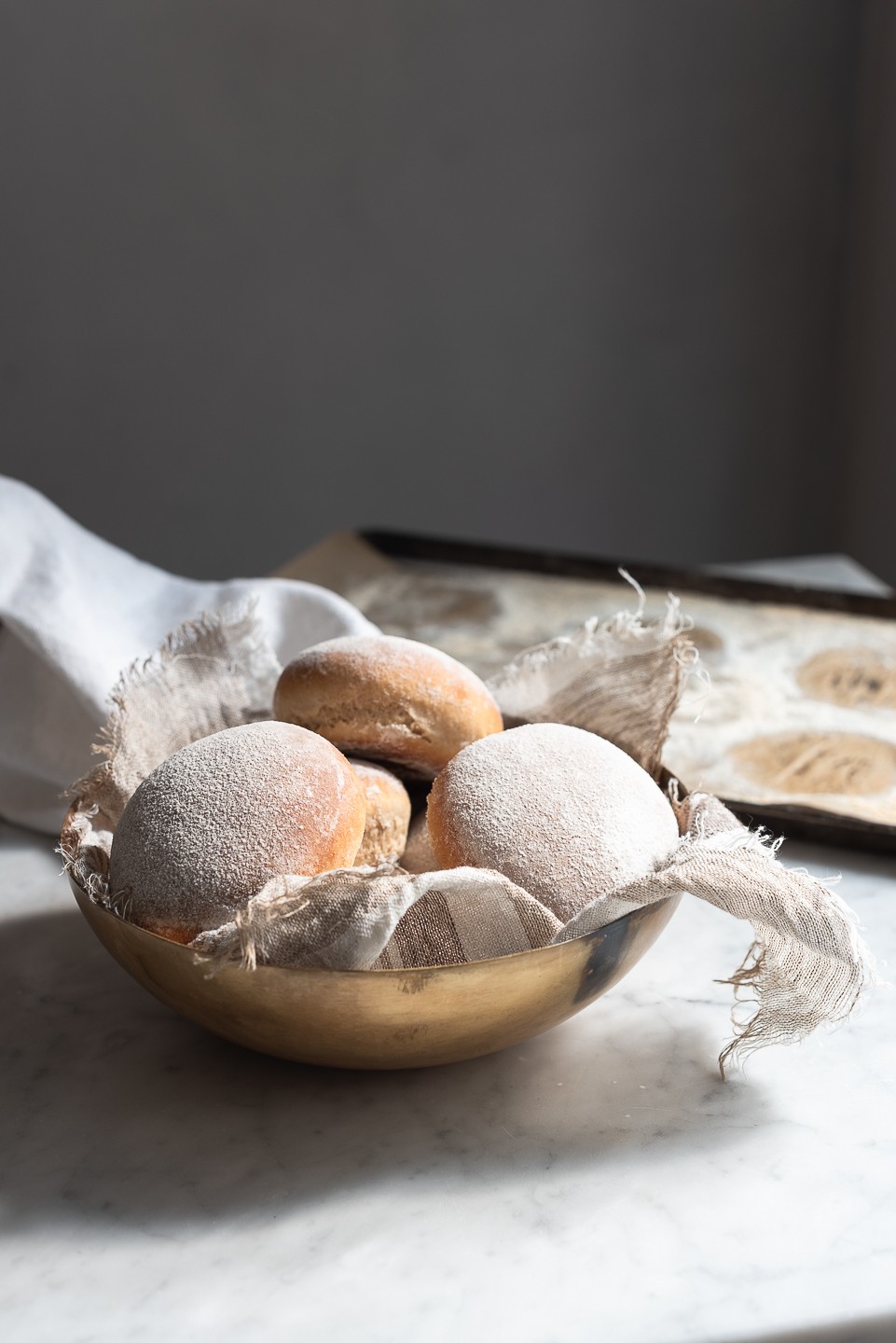 There is something about bread buns that sound home-spun, almost ordinary. And yet, these floured milk bread buns are irresistibly soft with just the slightest whisper of milky sweetness. Because of their gentle character, they can be anything – from burger buns to pillowy dinner rolls. You're going to love them!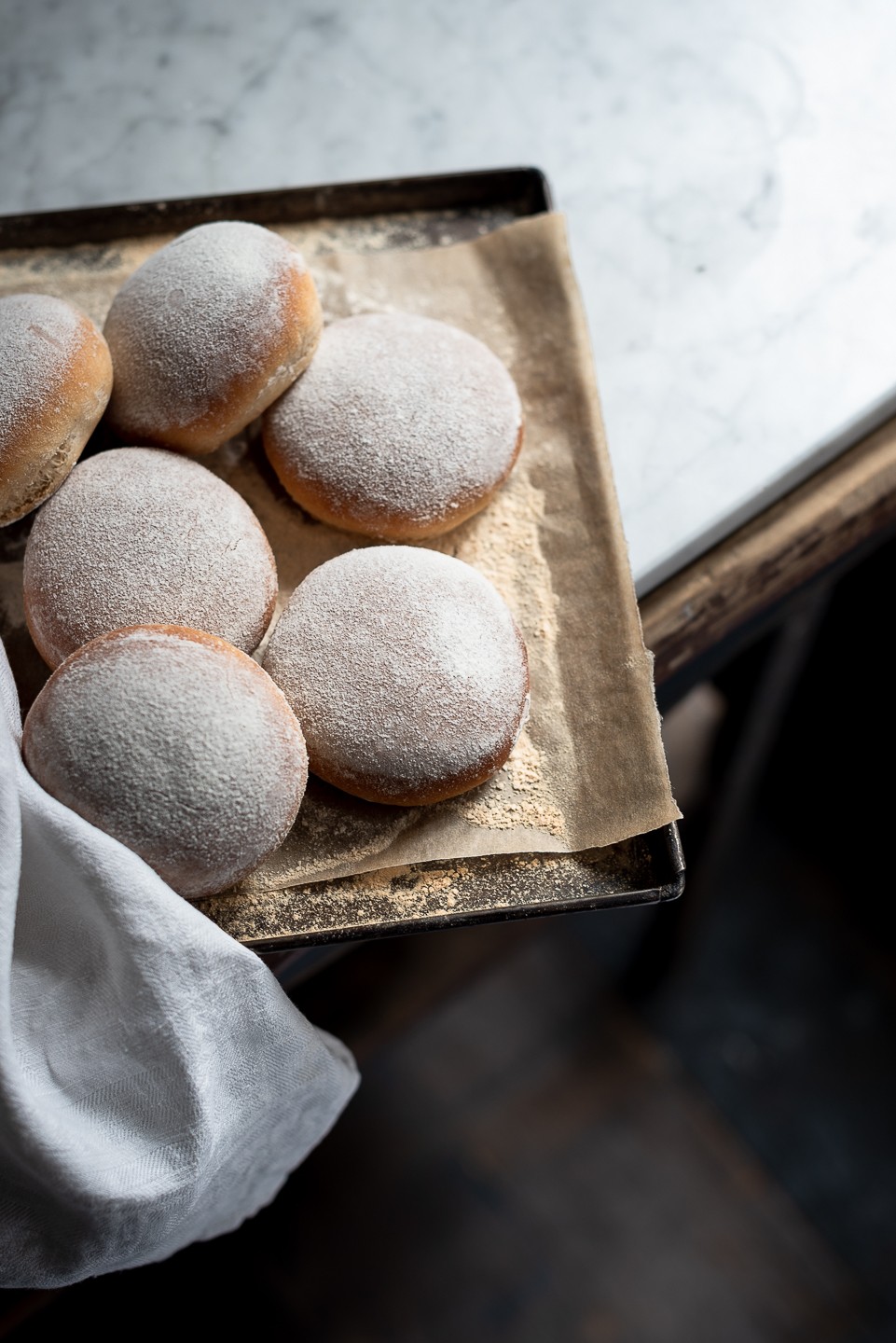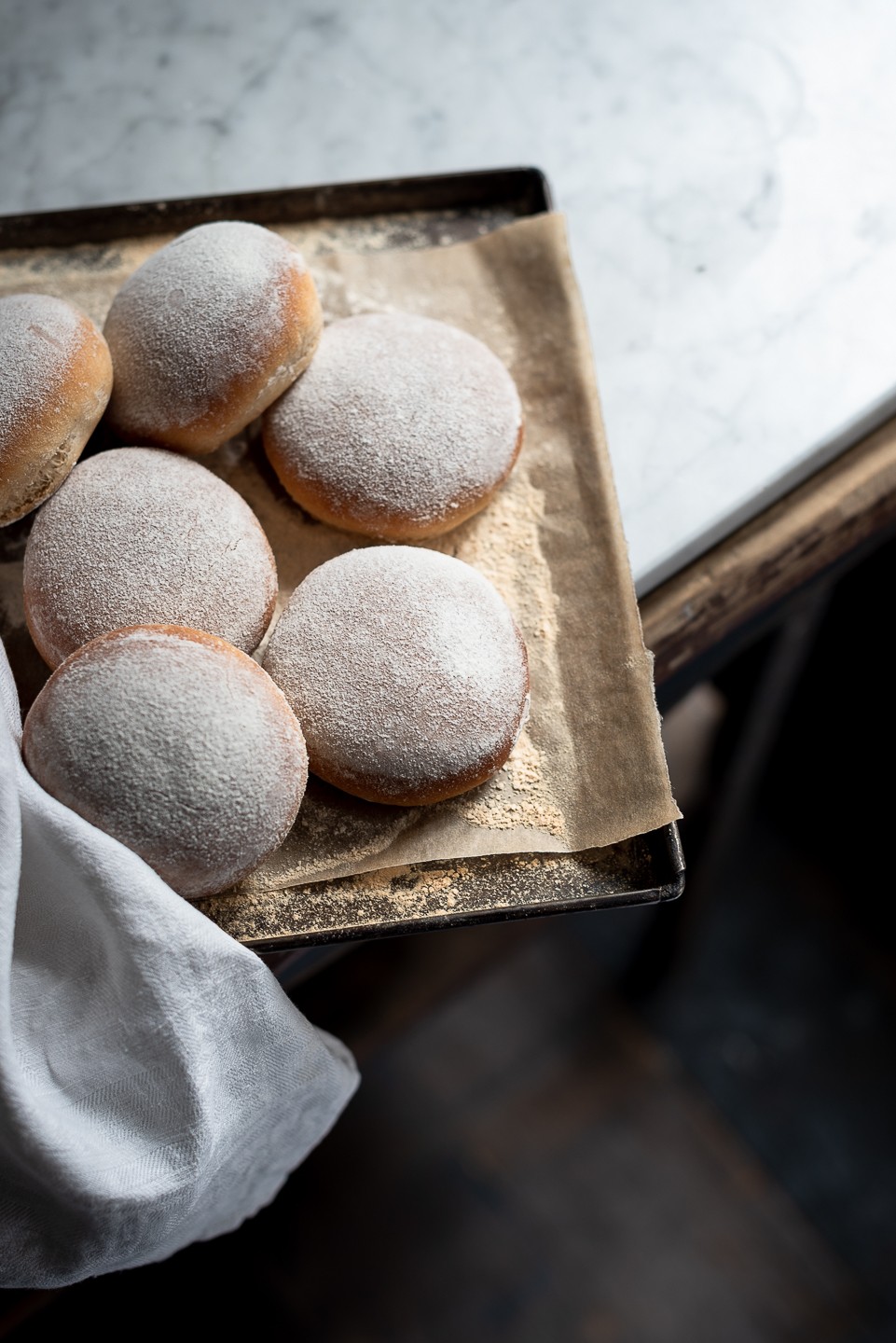 Contrary to the vilification of bread, there is nothing more rewarding than home-baked bread. A 'yeasted kitchen' is seductively shrewd, making the ordinary not so ordinary, after all. Warm bread and salted butter. Life's simple pleasures.
Spring is within arms reach, which means it is time to head outdoors for food that's slightly more casual and deliciously simple. It's also burger season and a good bun recipe, like this one, will help make your grill days even more memorable. The texture here is anything, but spoofy. It has good structure and handles a fare bit of weight – patties, heaps of crunchy greens, sliced tomato, the obligatory sauce and maybe a wedge of cheddar too. Lesser buns might buckle, but these milk buns, not. There's a burger recipe coming up shortly, so keep an eye out for it.
A few words about the buns: I use a combination of white and wholemeal flours. It makes for a toothsome chew and nuttier flavour. When using milk in bread doughs, the fat content of diary will retard the proofing, which is why a slow overnight rise is perfect for these buns. This method also yields a better flavour. The method makes use of an electric mixer. If you don't have a mixer or a dough hook attachment, kneading by hand will do an equally good job, in which case, add 2 more minutes to the kneading time.
Did you make these buns? I'd love to see them and share it! Tag me on Instagram @bibbyskitchen using the hashtag #bibbyskitchen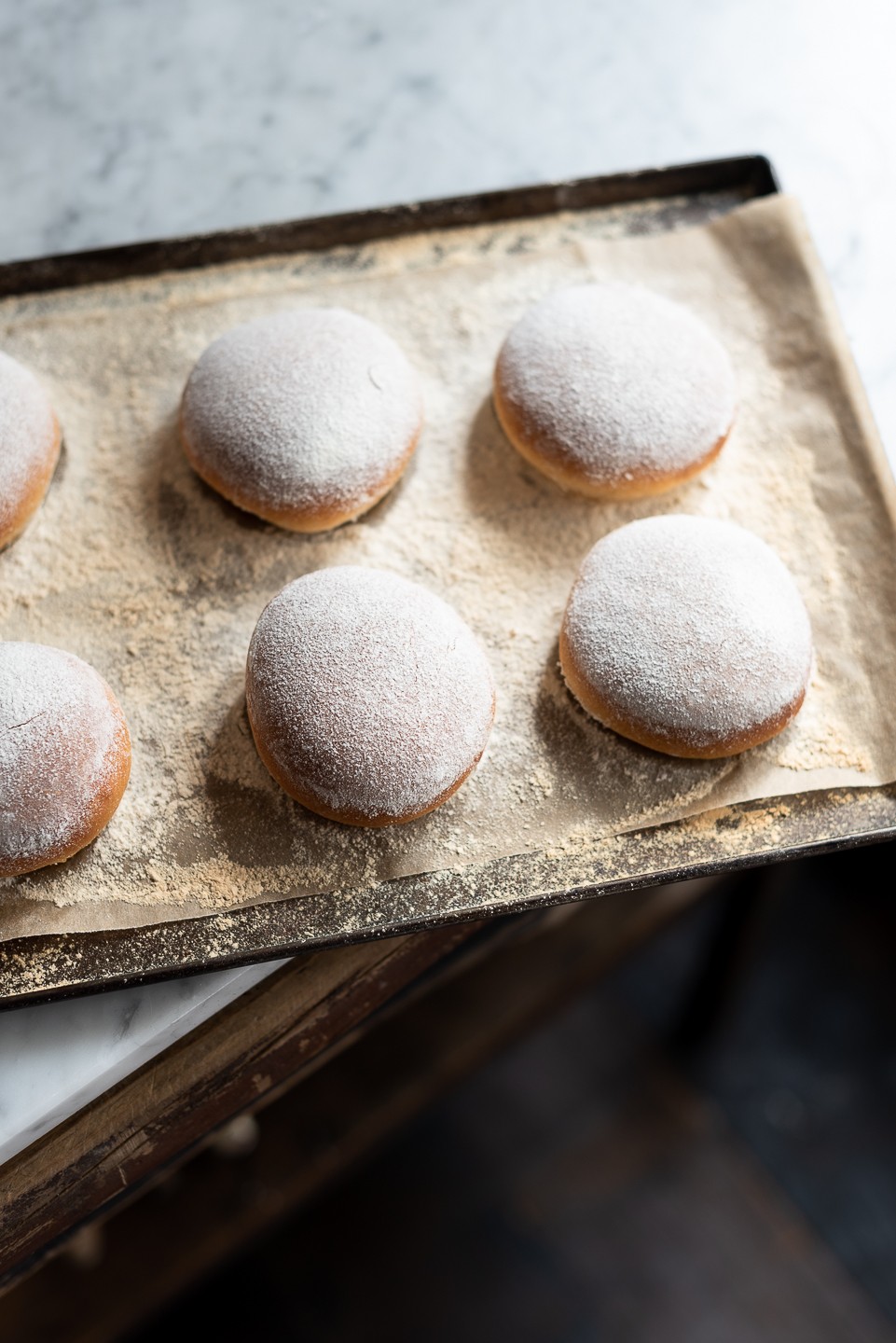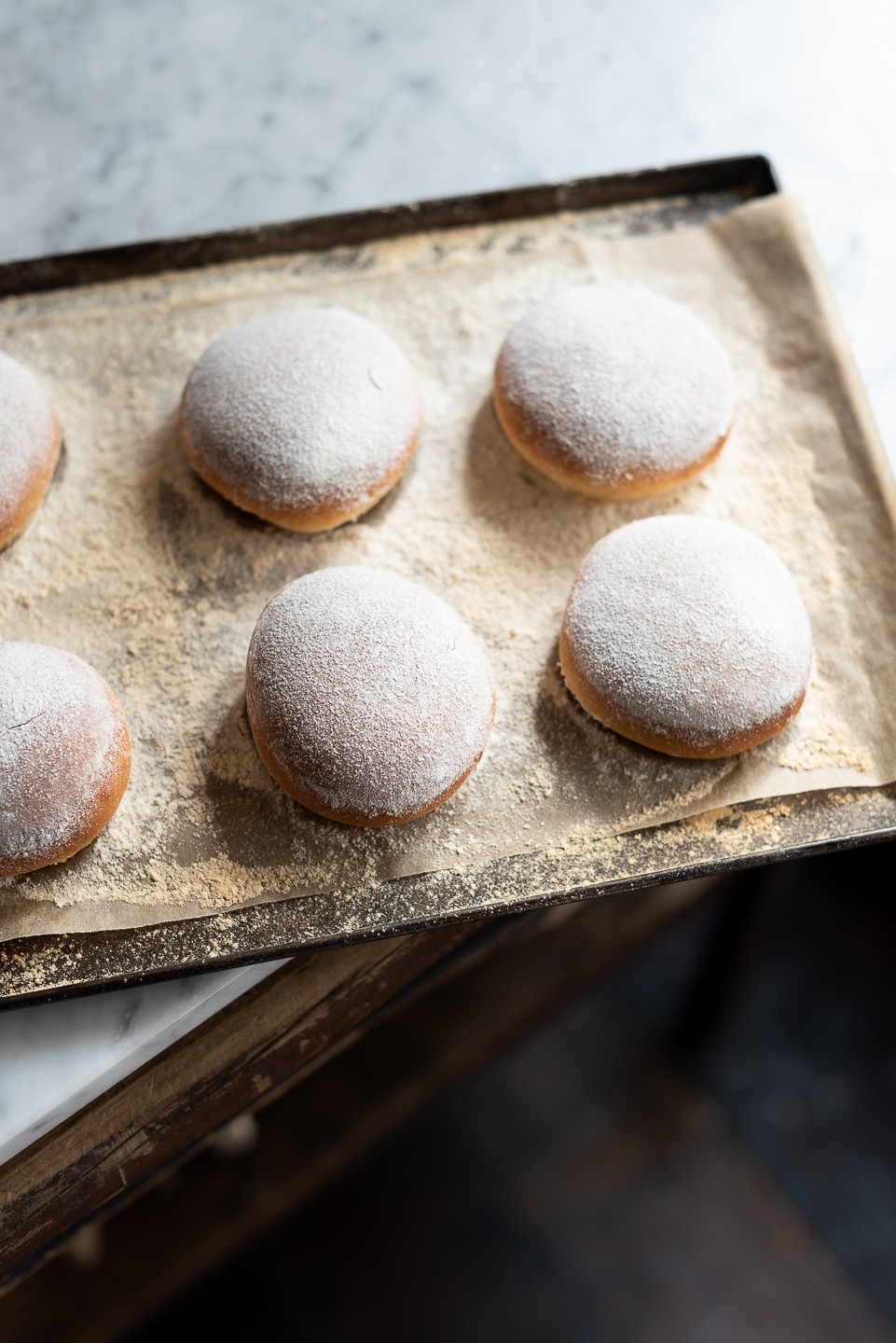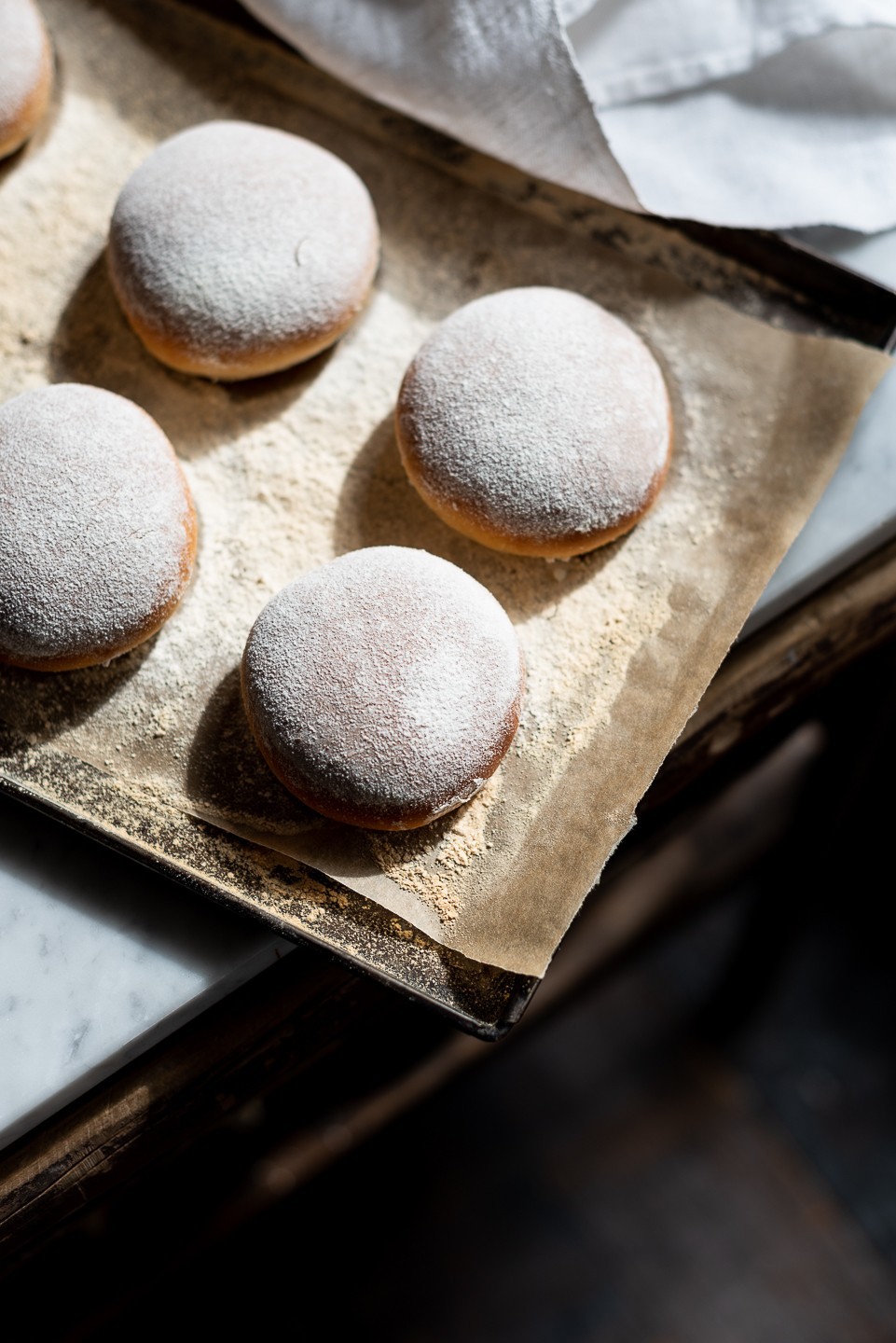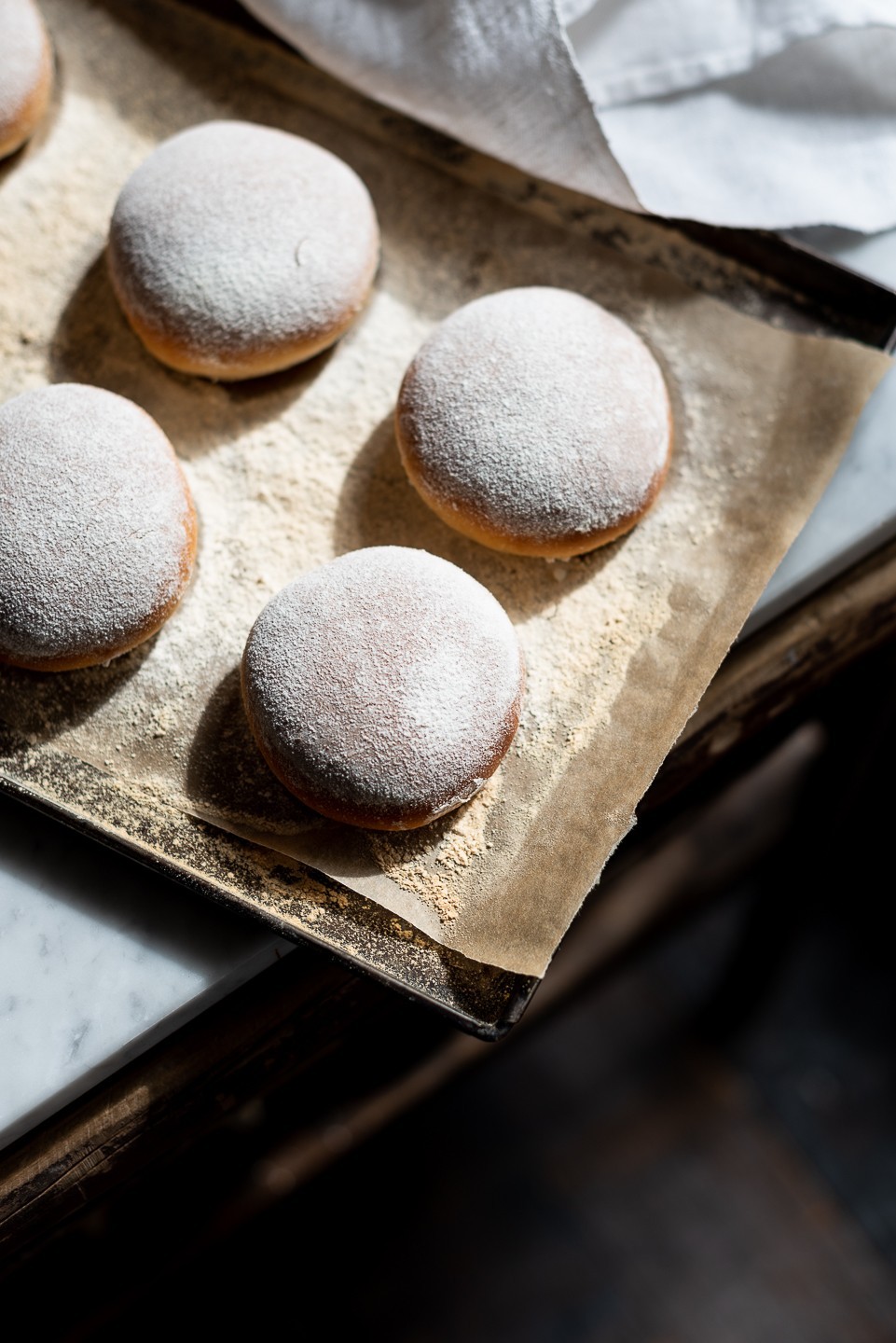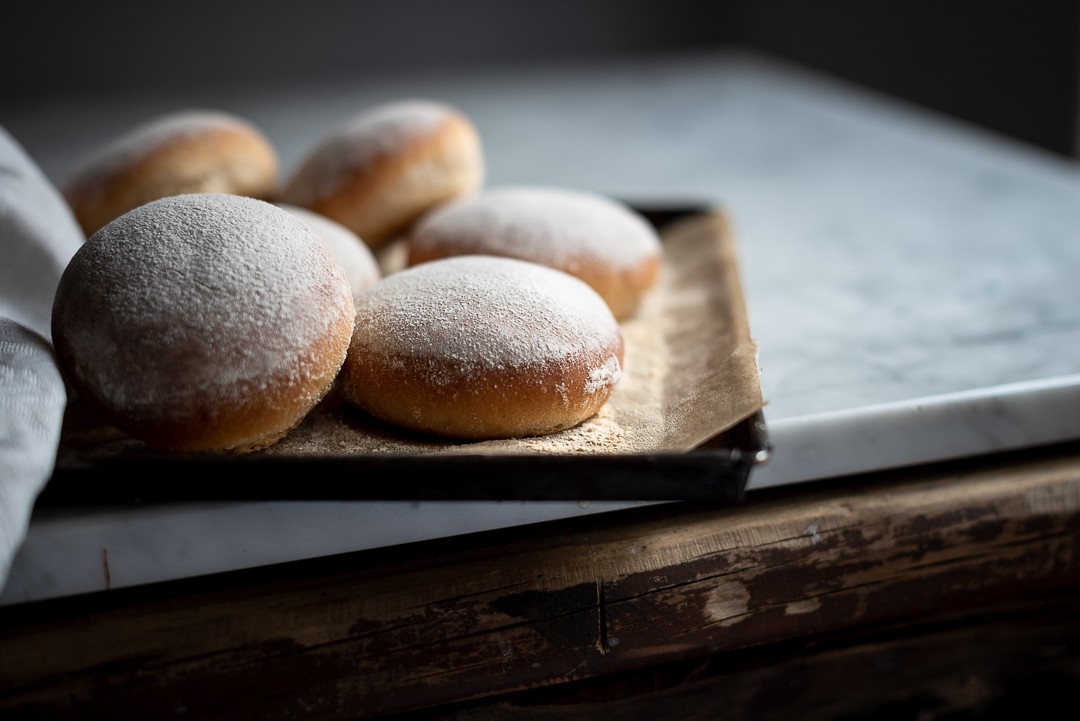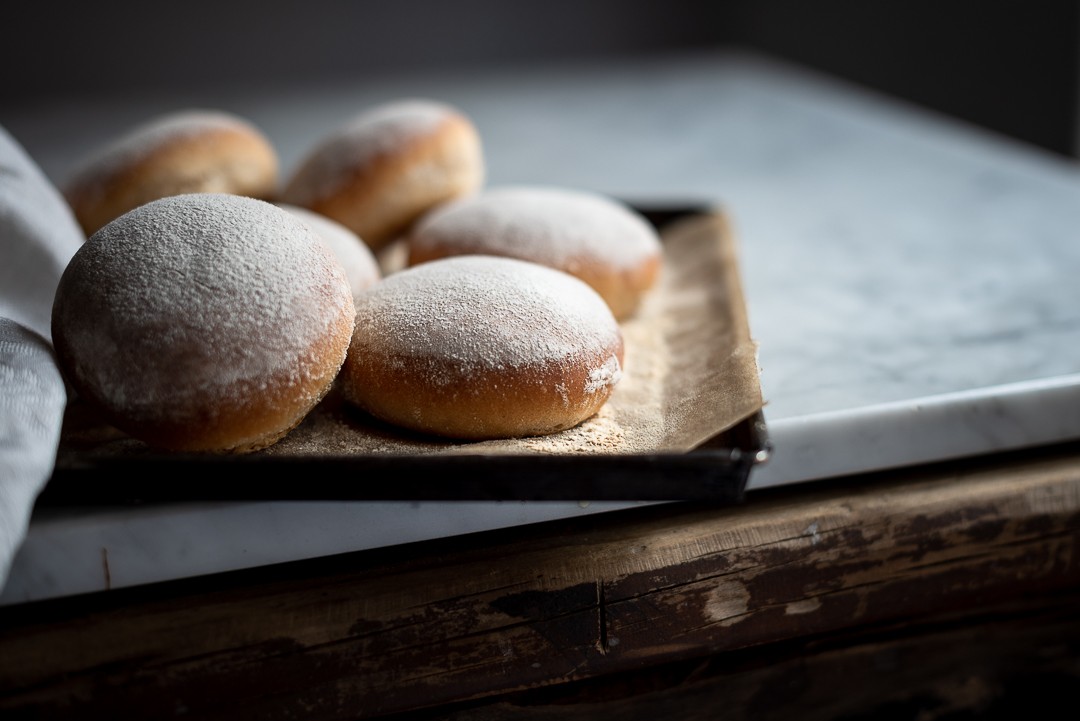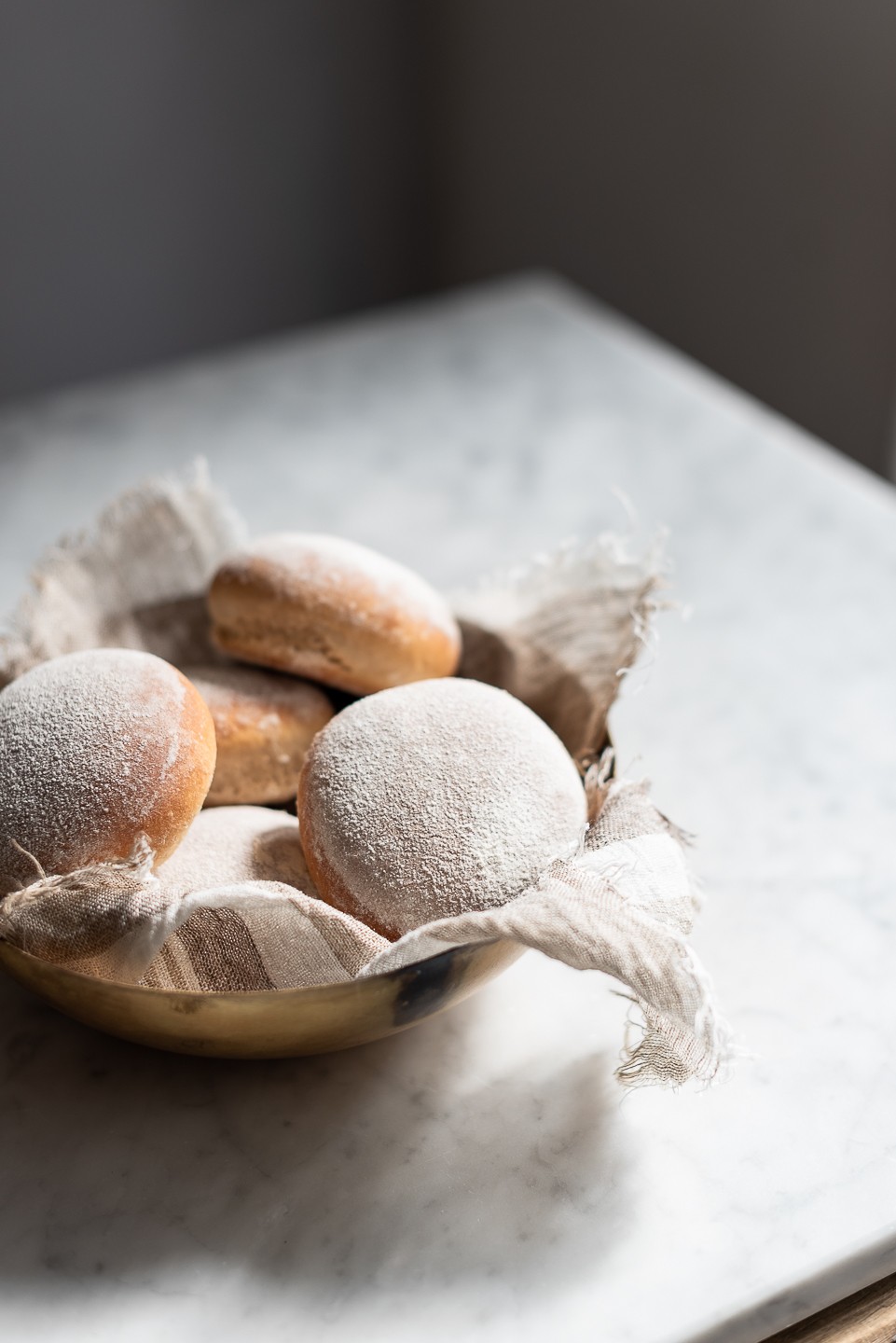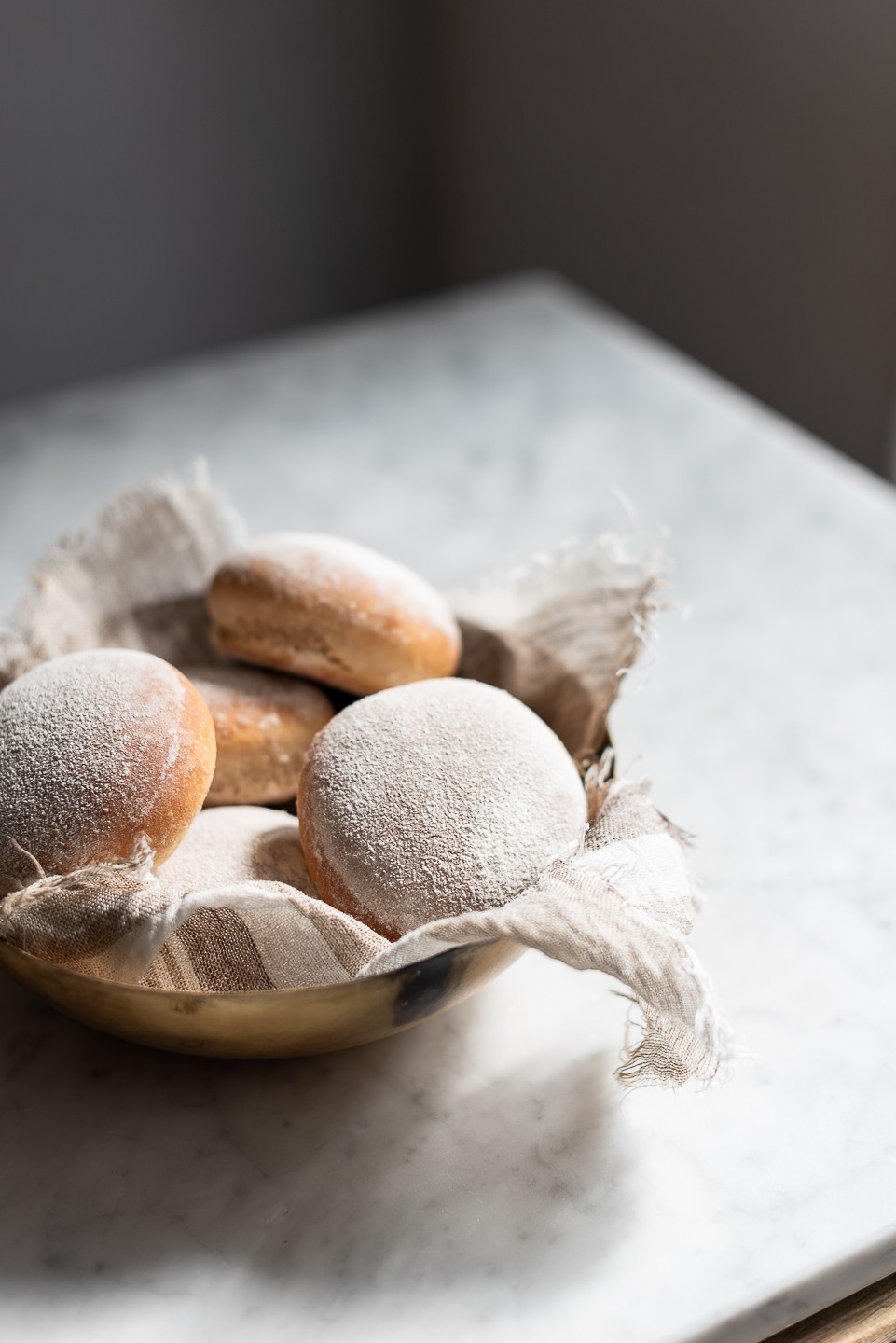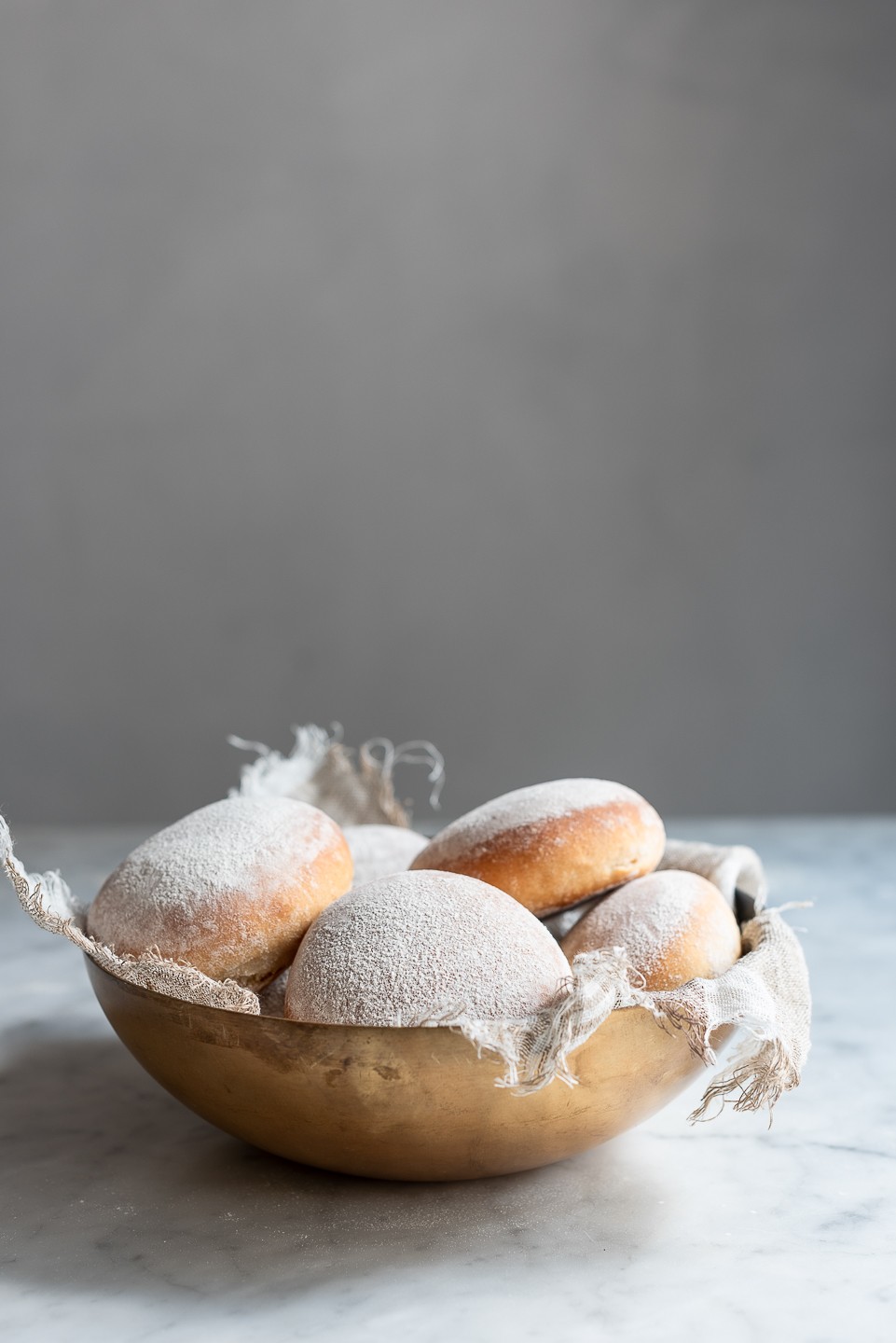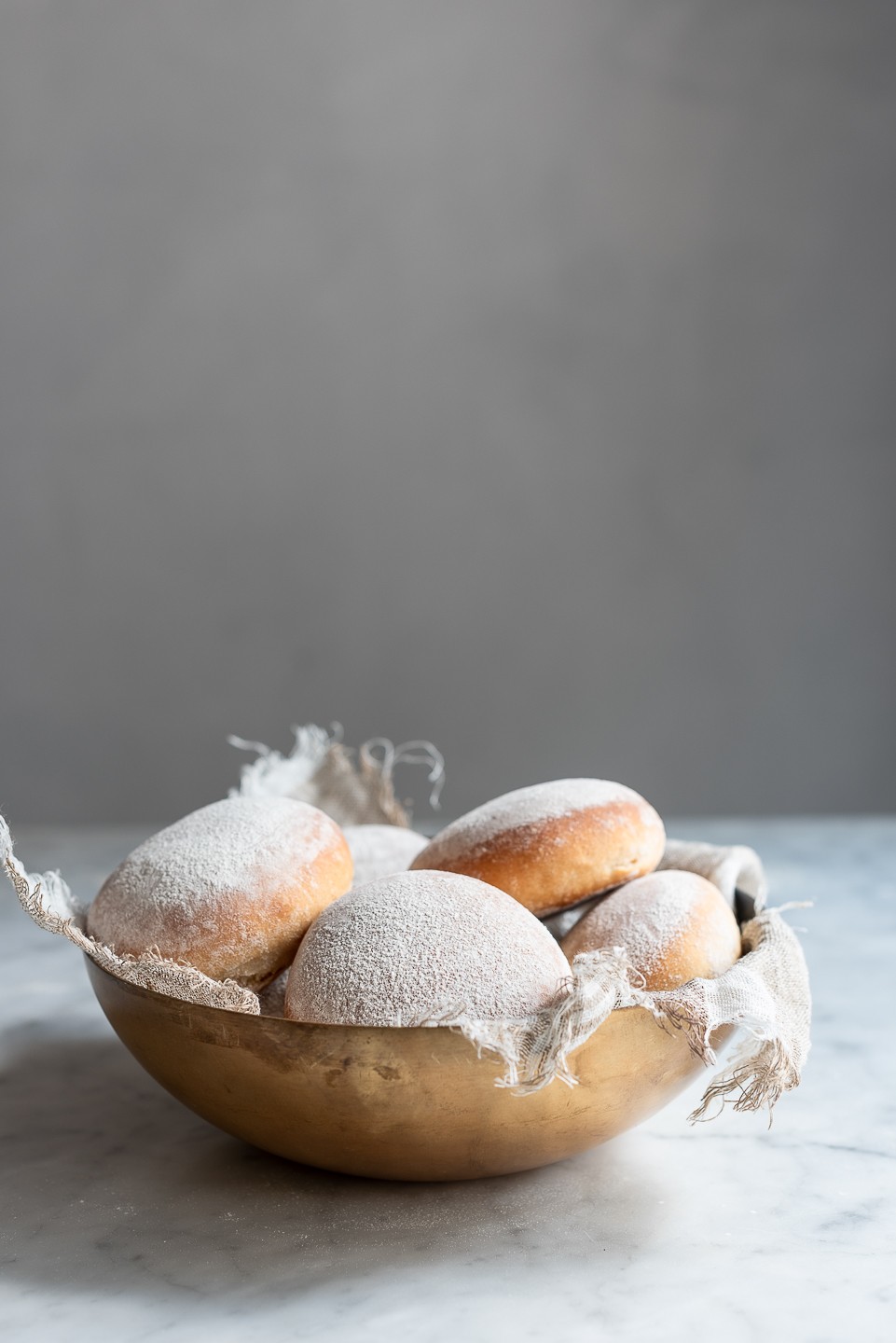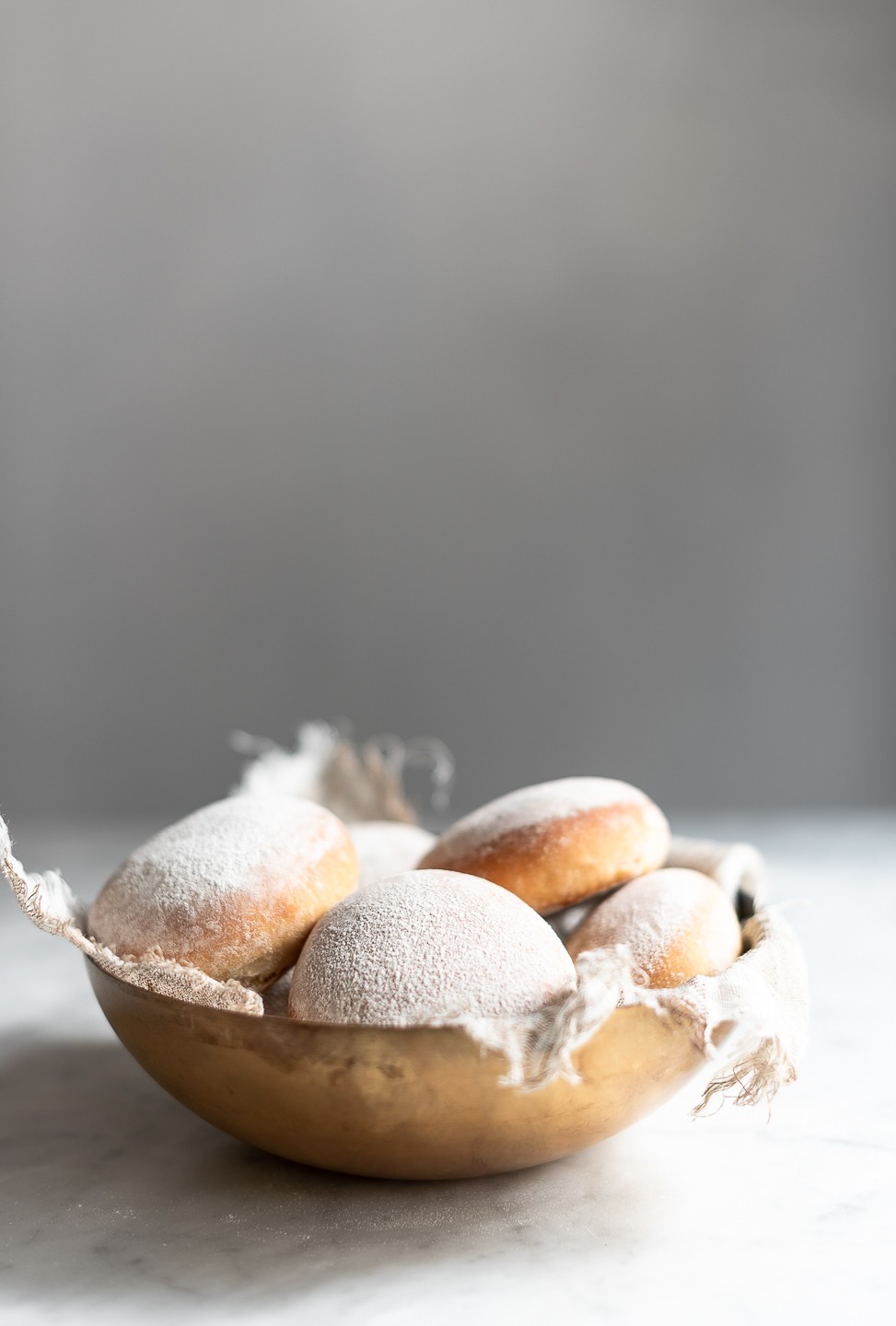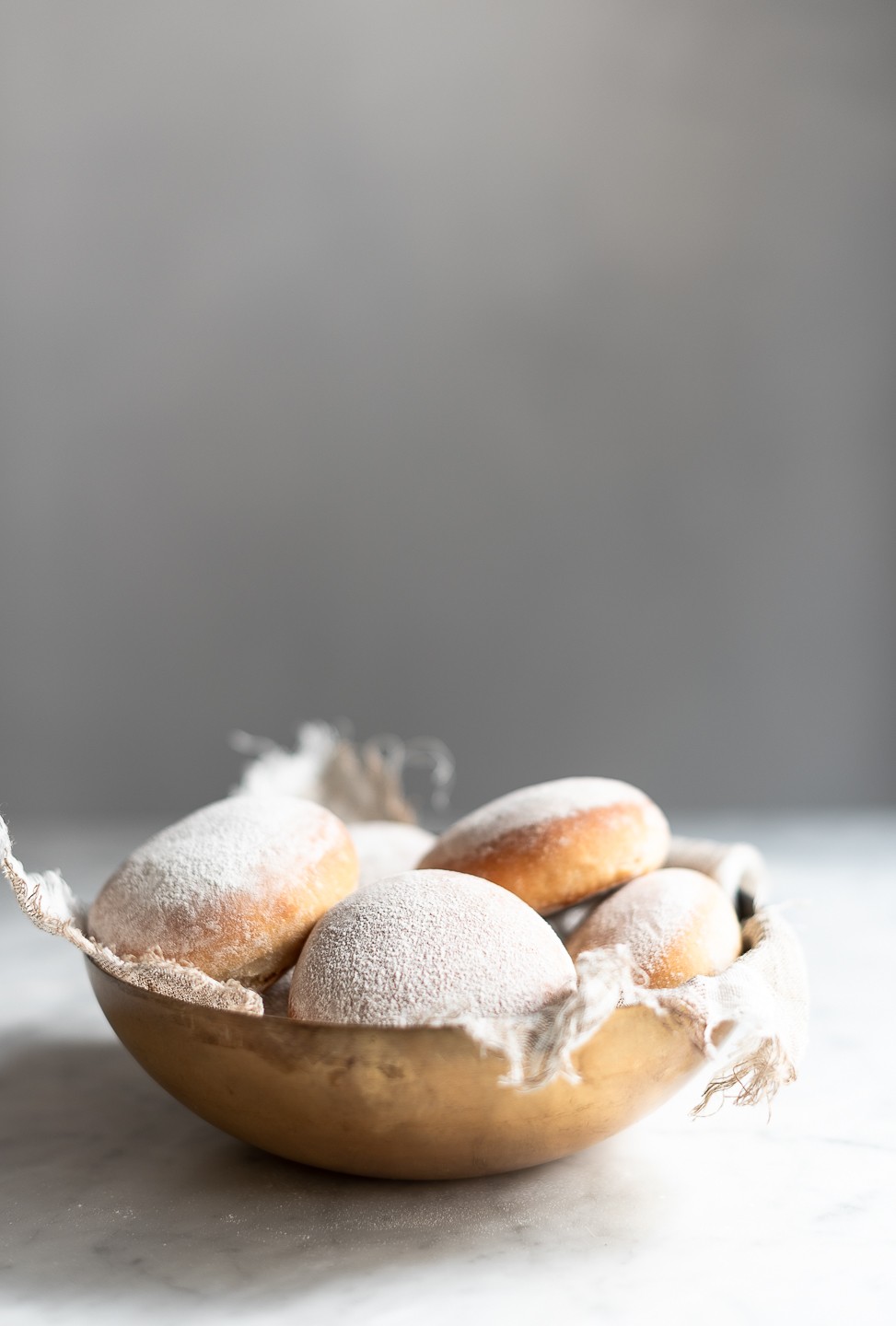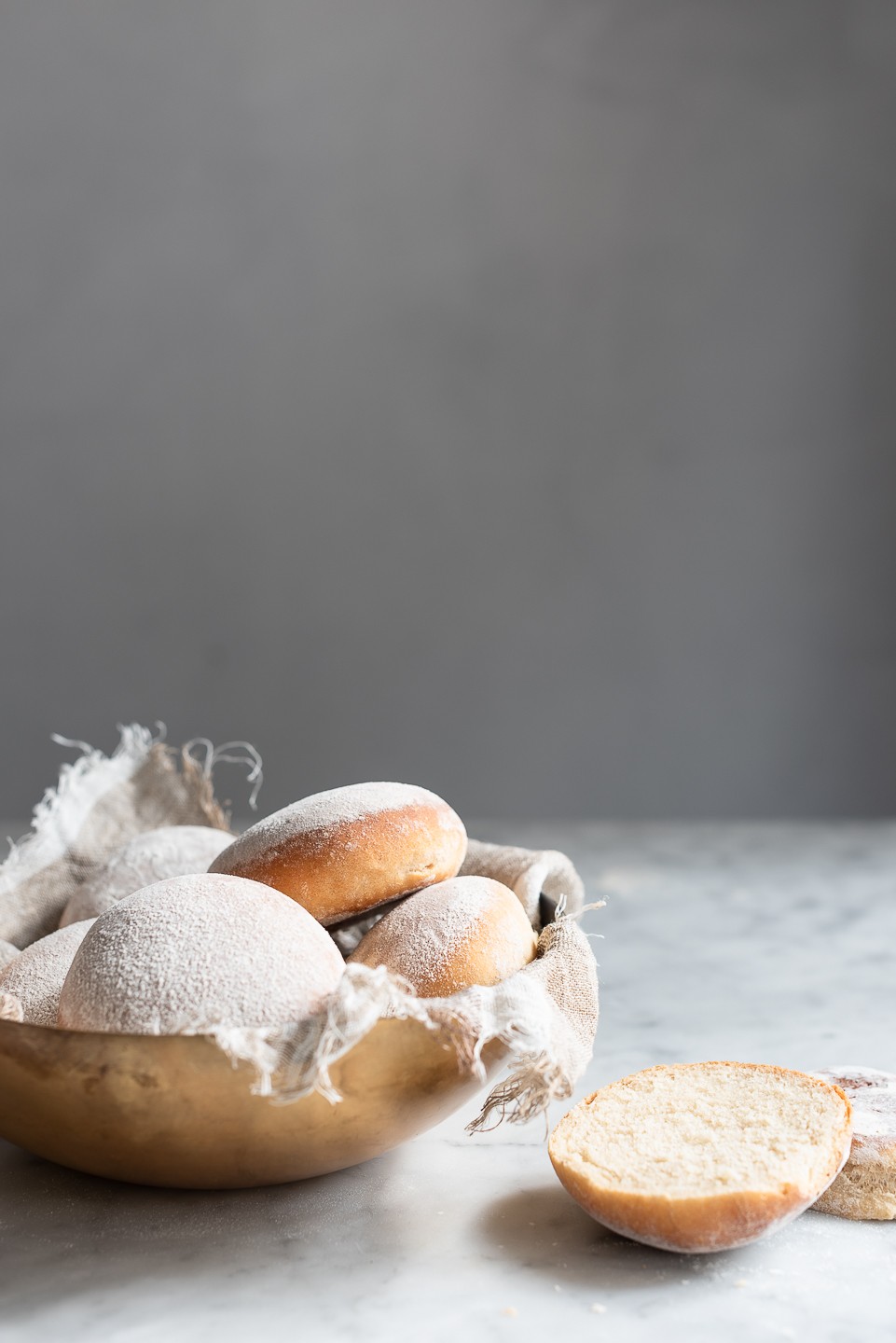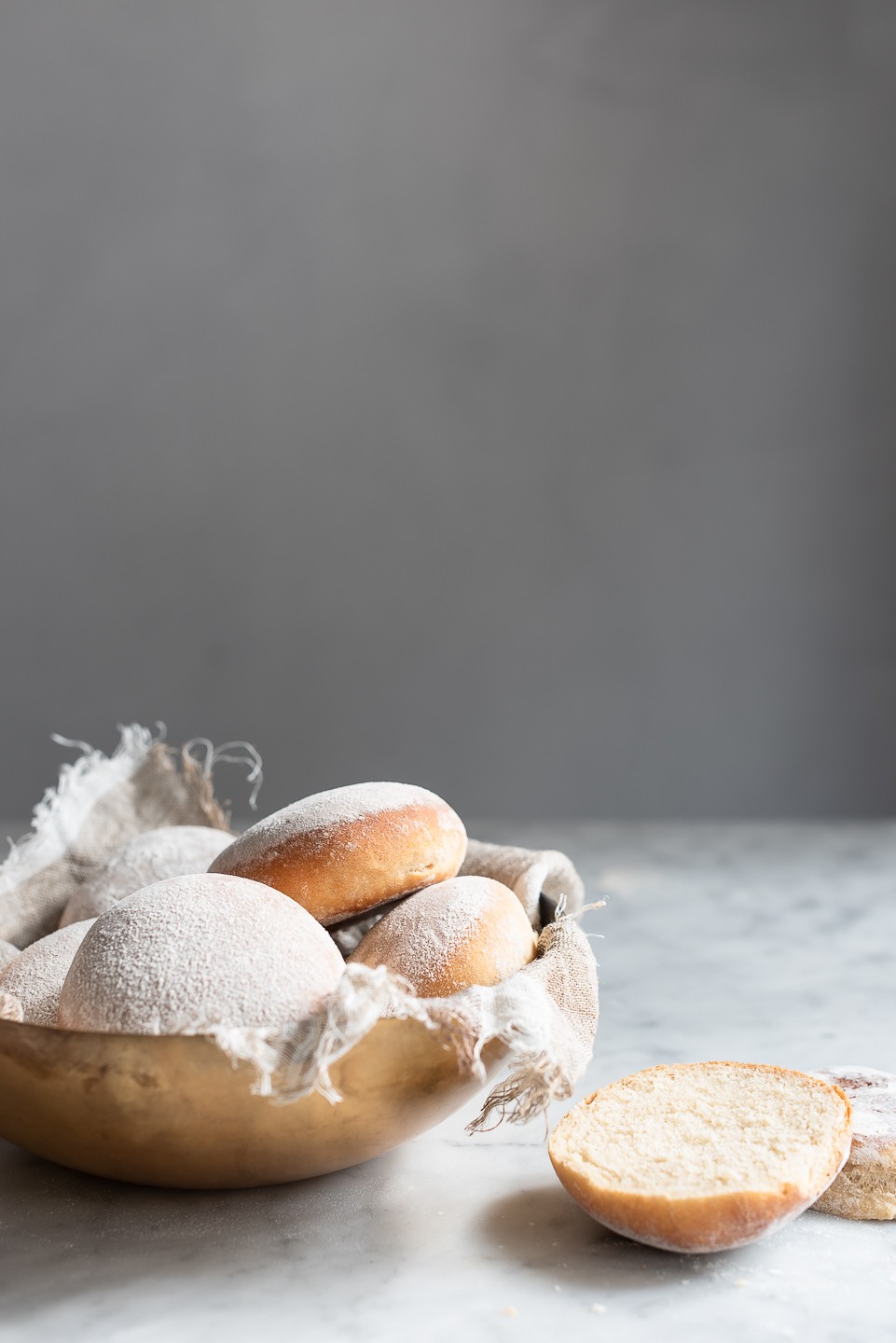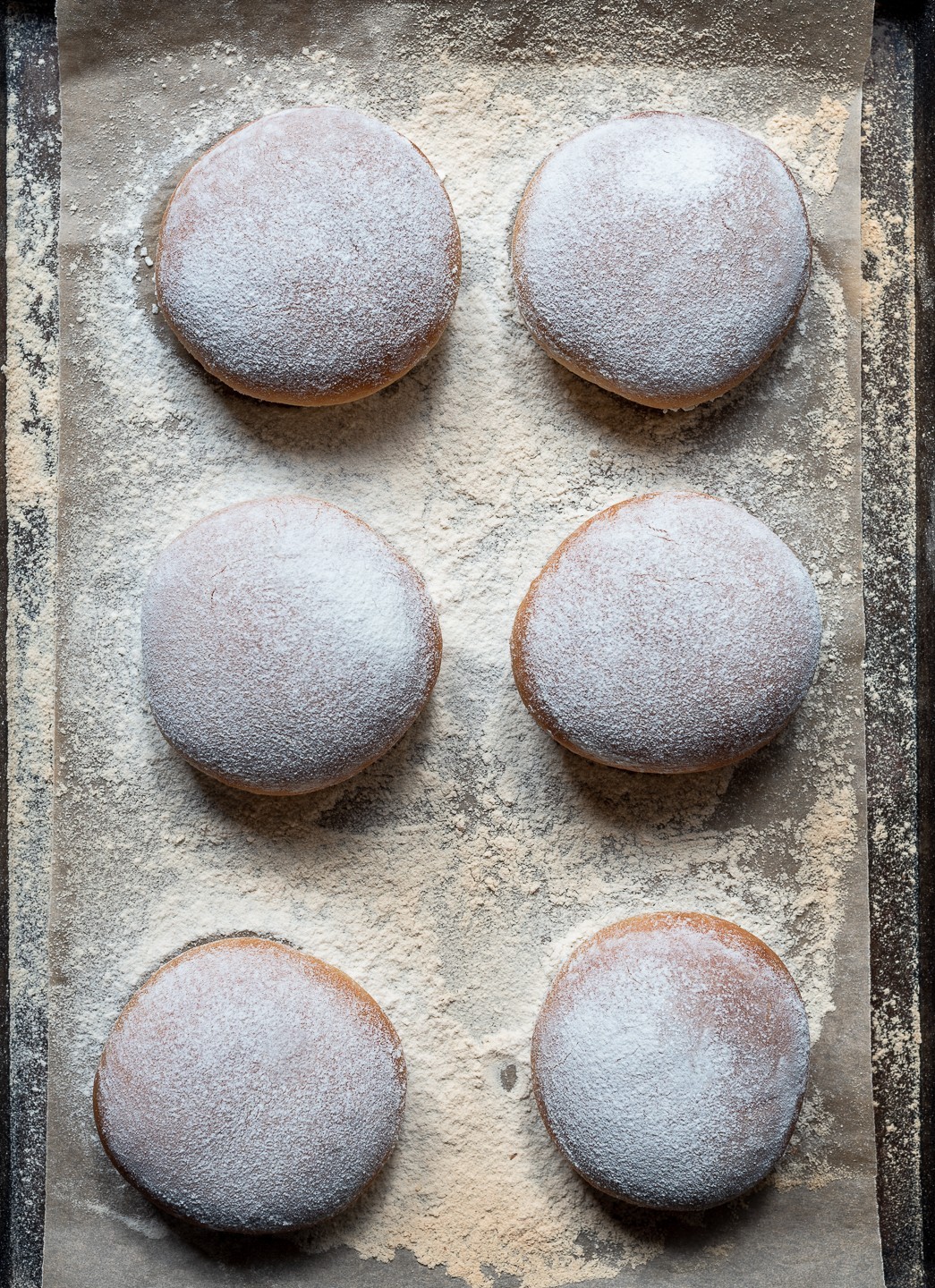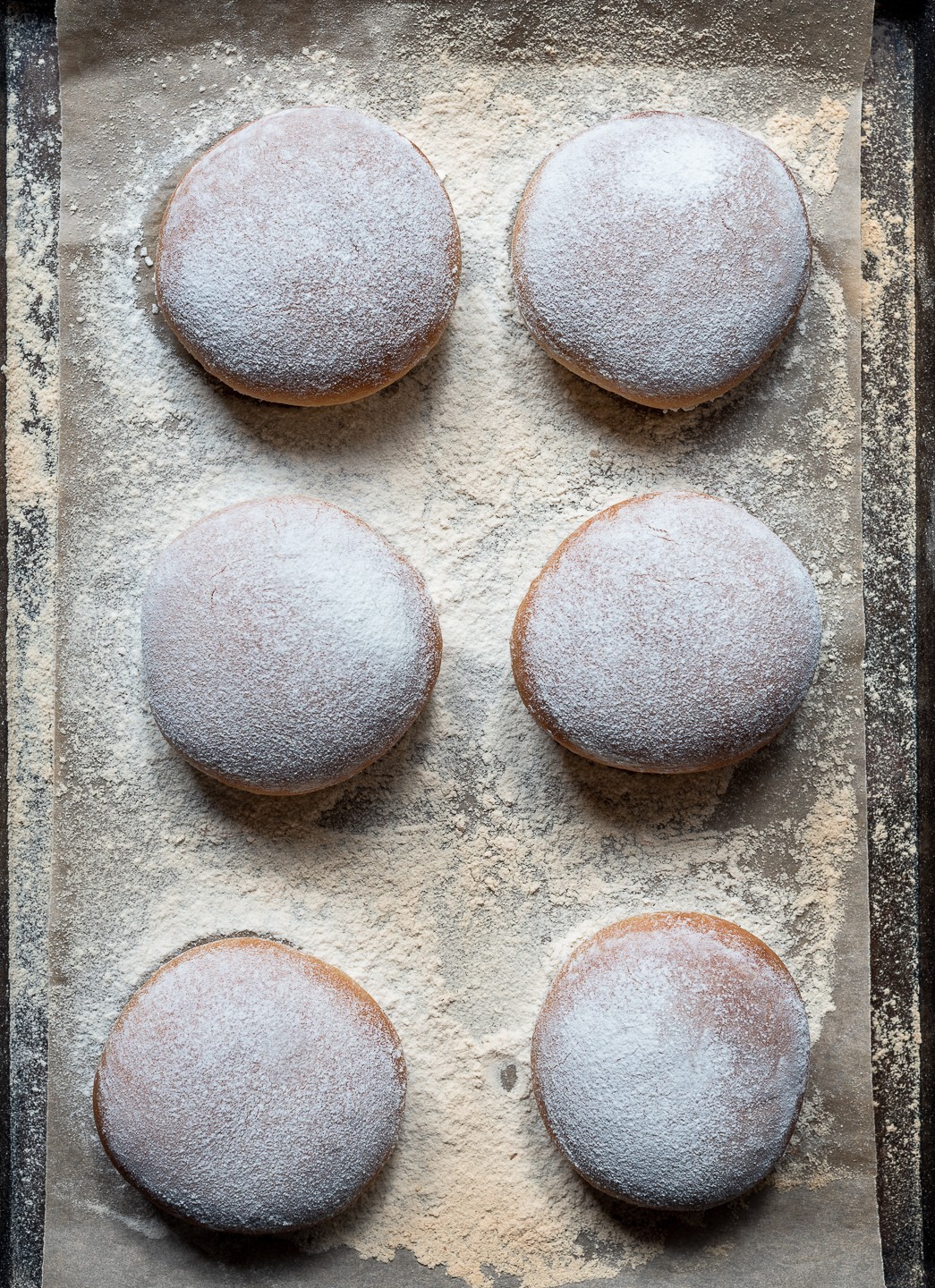 Floured milk bread buns
Makes 6 medium sized buns
150g white bread flour
100g whole meal flour
3.75ml (3/4 teaspoon) fine salt
15ml (1 tablespoon) castor sugar
5ml (1 teaspoon) instant dry yeast
80ml (1/3 cup) water
125ml (1/2 cup) full cream milk
15ml (1 tablespoon) olive oil
white bread flour, for dusting
In the bowl of an electric mixer, combine the white bread flour, whole meal flour, salt, castor sugar and yeast.
Add the water, milk and olive oil to the dry ingredients. With the dough hook attachment, mix on a low speed until the dough is smooth and elastic, about 6 minutes. Place the dough in an oiled bowl, cover with cling film and proof in the fridge overnight.
The next day, bring the dough up to room temperature before continuing with the next step.
Turn the dough out on a well-floured surface and divide into 6 equal portions. Roll into smooth balls and arrange on a lined baking sheet. Cover loosely with a clean tea towel and set aside to proof until doubled in size.
Preheat the oven to 220º C. Dust the tops with flour and bake for 15-20 minutes. Cool on a wire rack before slicing.
Expect more bread recipes soon. In the meantime, here are several more that I make often:
Spicy hot cross bun soda bread
Gluten free zucchini and basil pesto seed bread