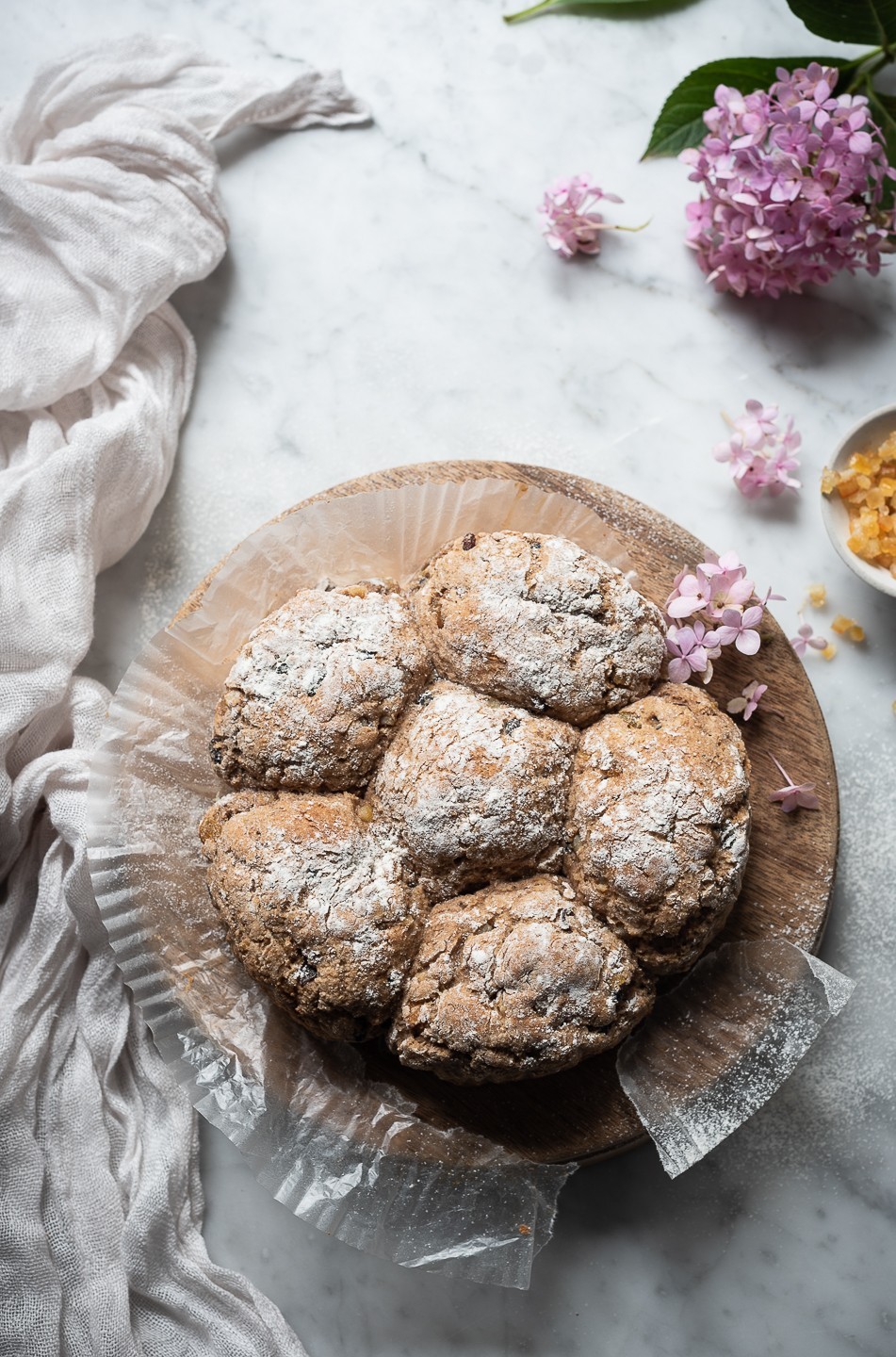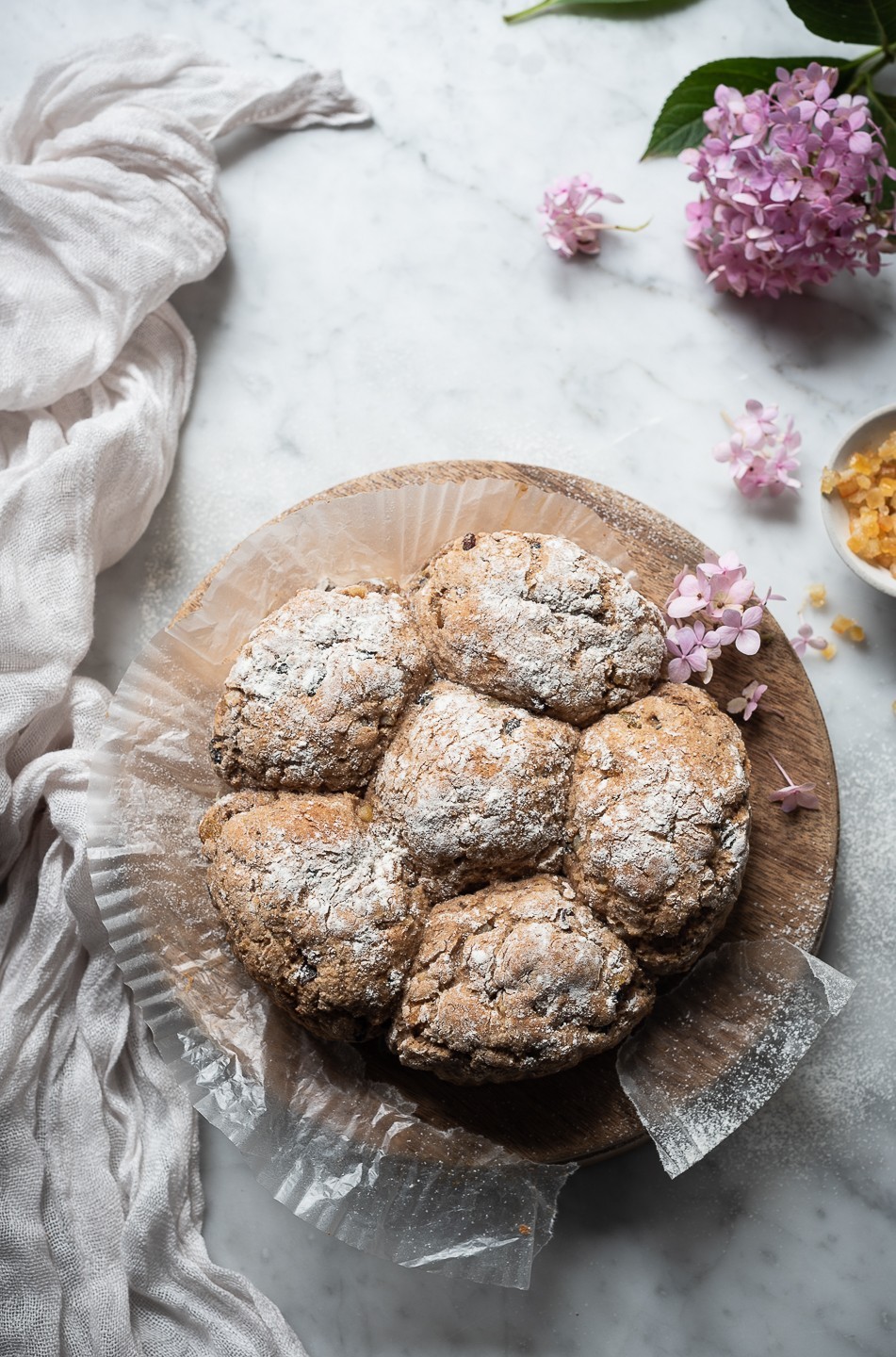 Despite good intentions, I have yet to post a recipe for traditional hot cross buns. My compromise? This spicy hot cross bun soda bread. I think it's the bees knees, really. It's rugged crust hides a tender, scone-like crumb. Slathered with butter, it's even better.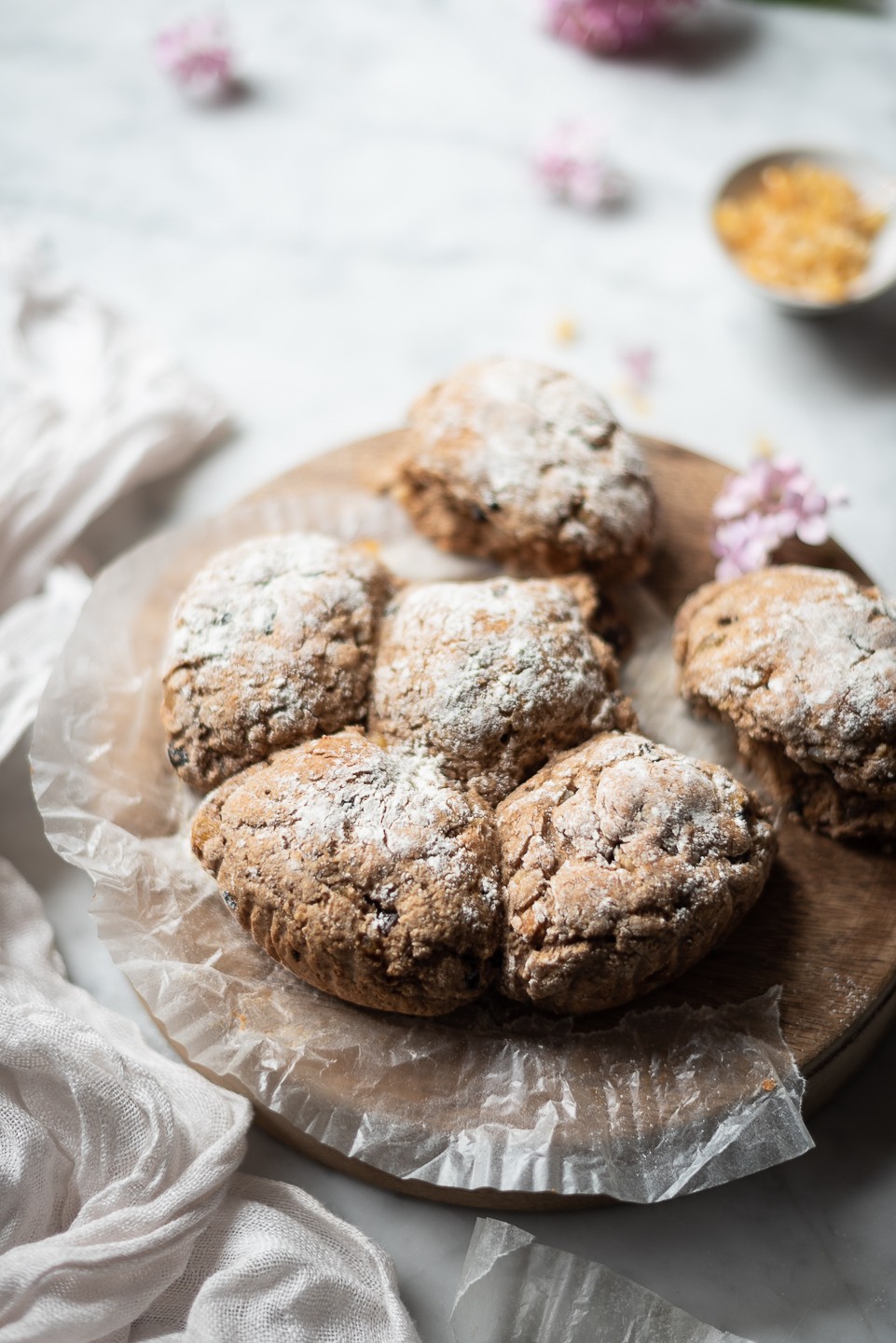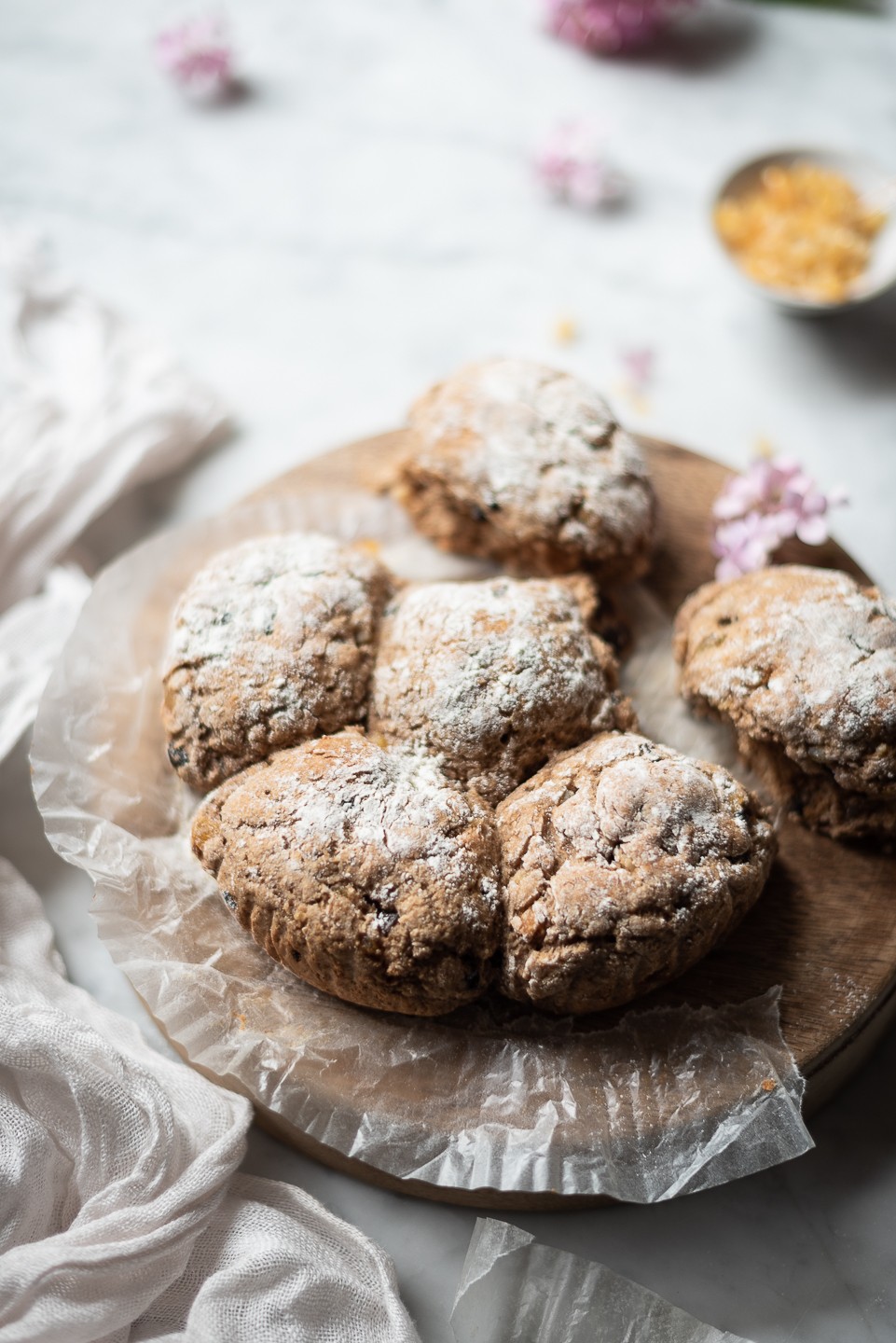 Soda bread is one of the quickest ways to make a loaf. With no kneading or proofing, it couldn't be simpler. We have the Irish to thank for the recipe. The original version is made entirely from wholemeal flour. Often, white flour is added for a softer loaf. For these buns, I was after a lighter texture, so I've made several adjustments to the type of flours used. After several trials with different combinations, this was the winning recipe. In the end, rye and almond flour turned out the best for both taste and texture.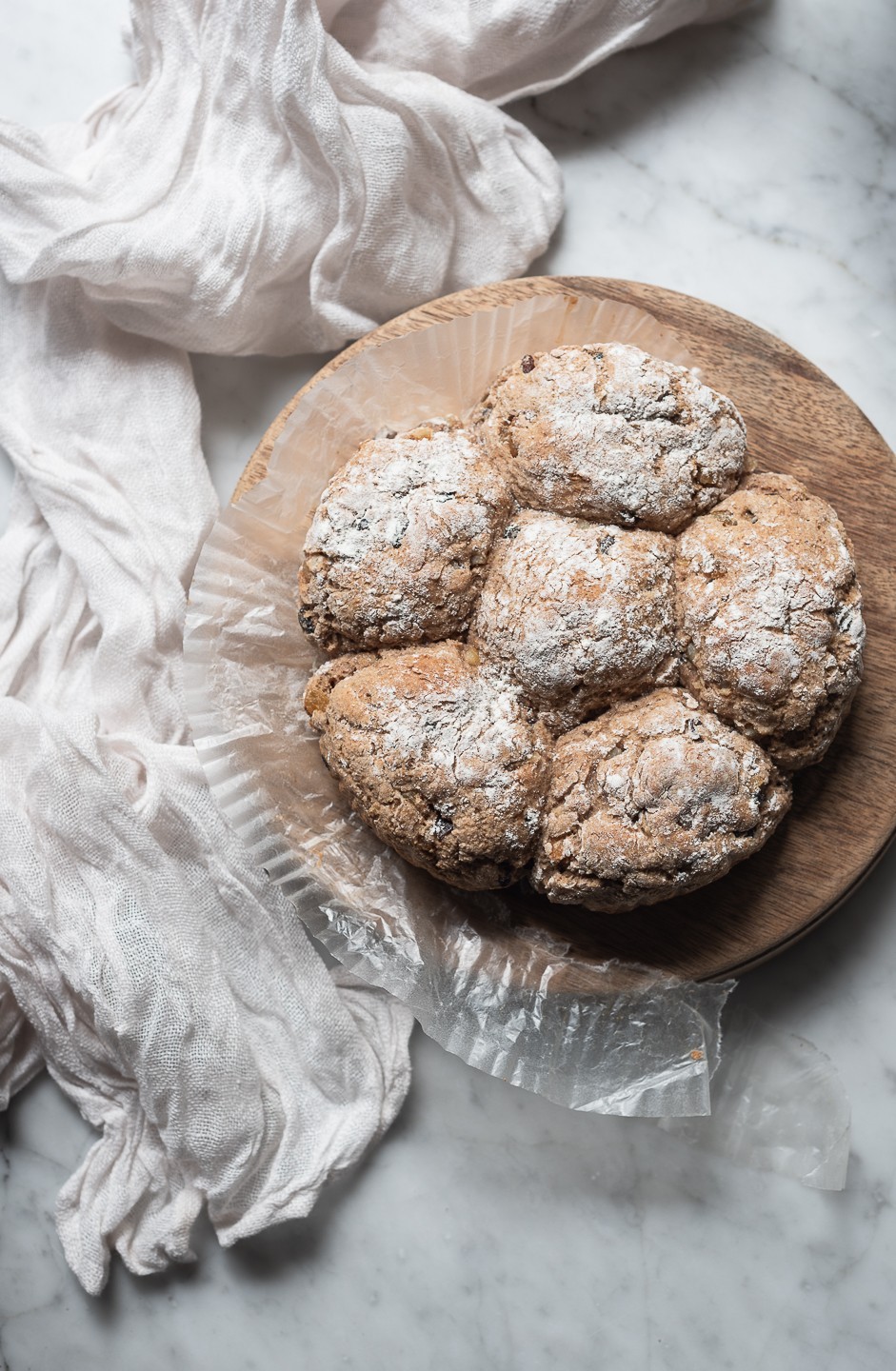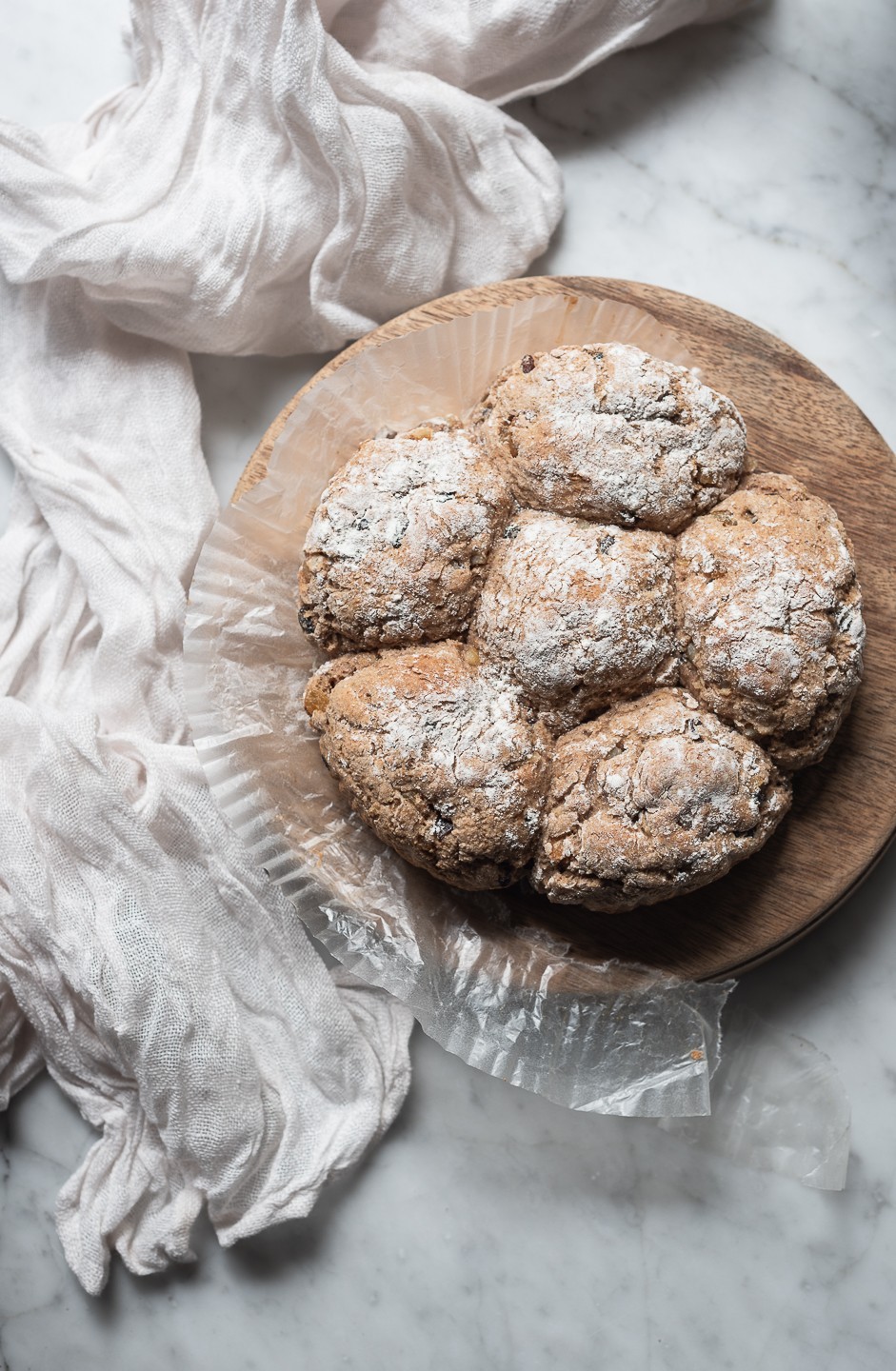 If you're not a fan of raisins, by all means, leave them out. You could of course replace the dried fruit with chocolate chips, which can only be a good thing, maybe with the some orange zest. Be generous with the spices, though. They add depth and resonate with all the comforting smells of Easter. Here are my tips for the fluffiest soda bread buns:
Aerating the flour yields the lightest buns. Sift the dry ingredients several times for best results
Ensure the buttermilk is at room temperature
Use the gentlest of hands when rolling the buns.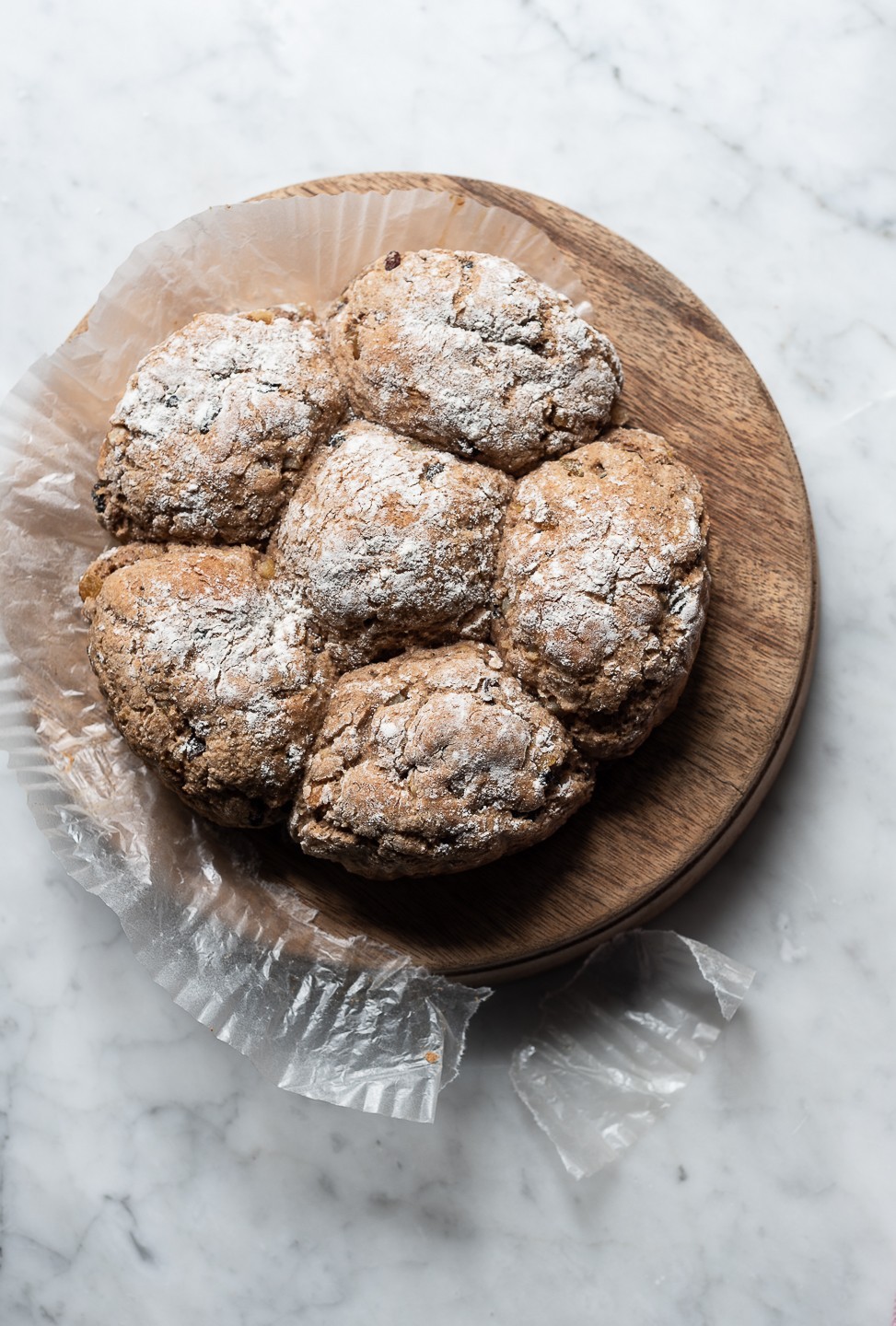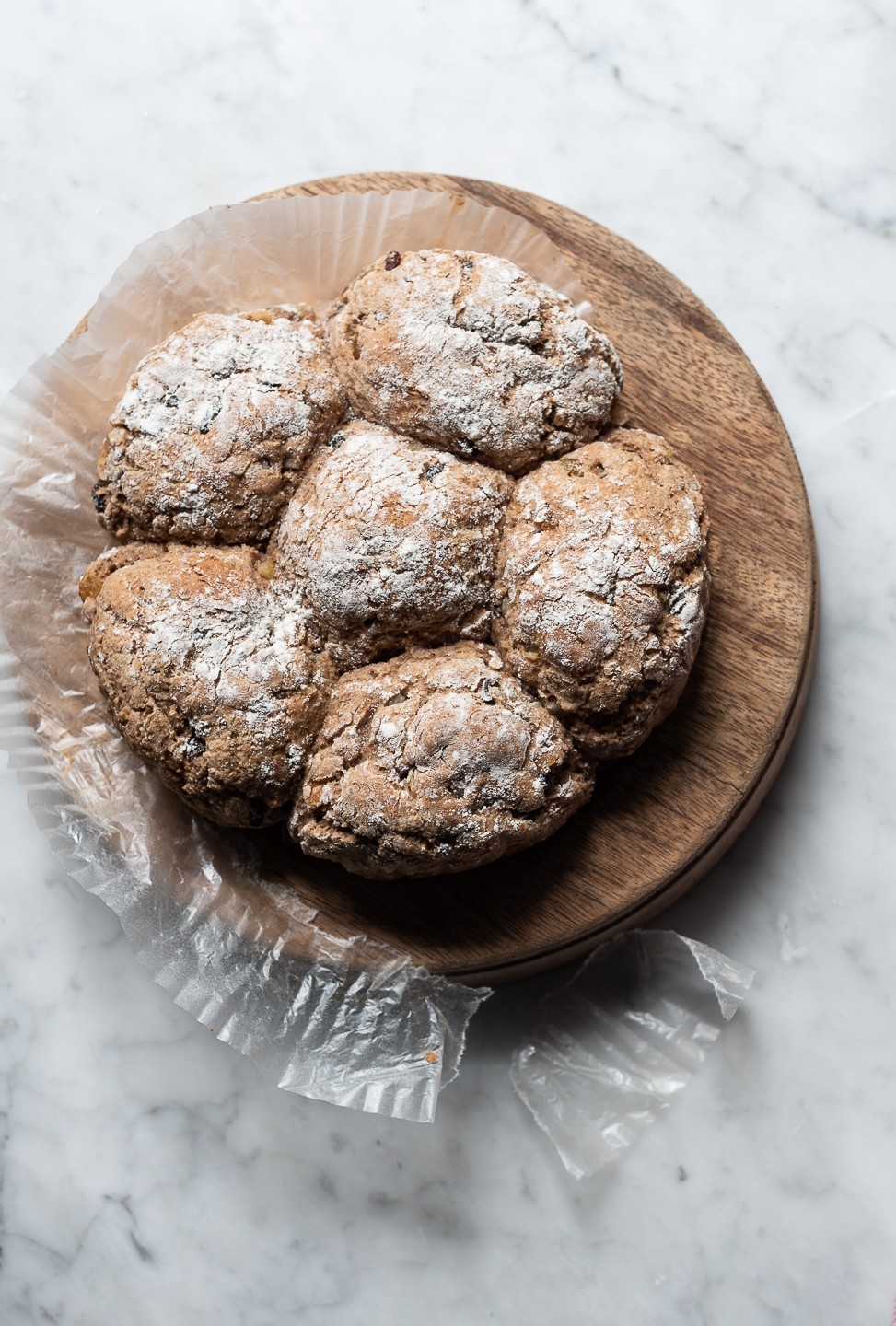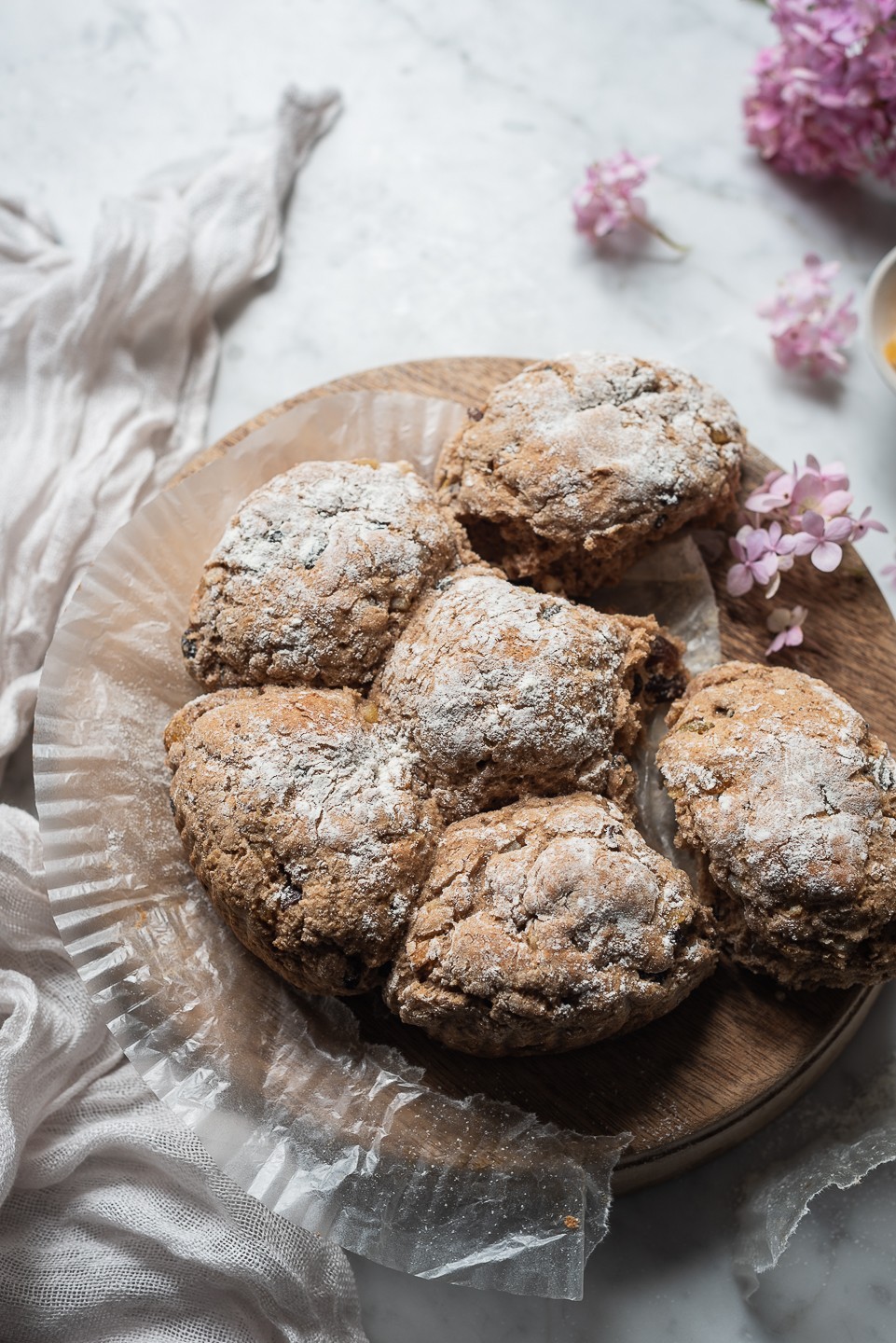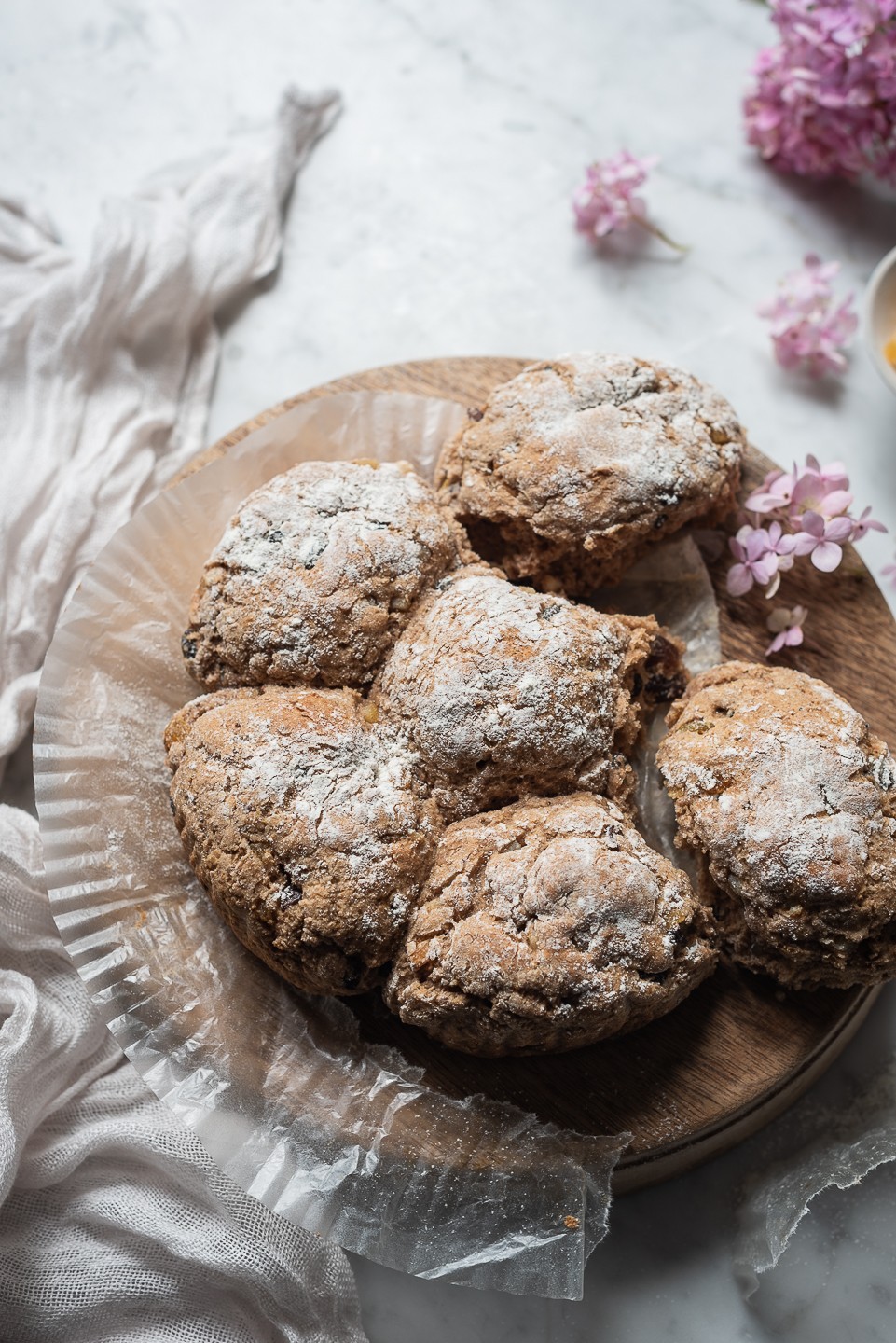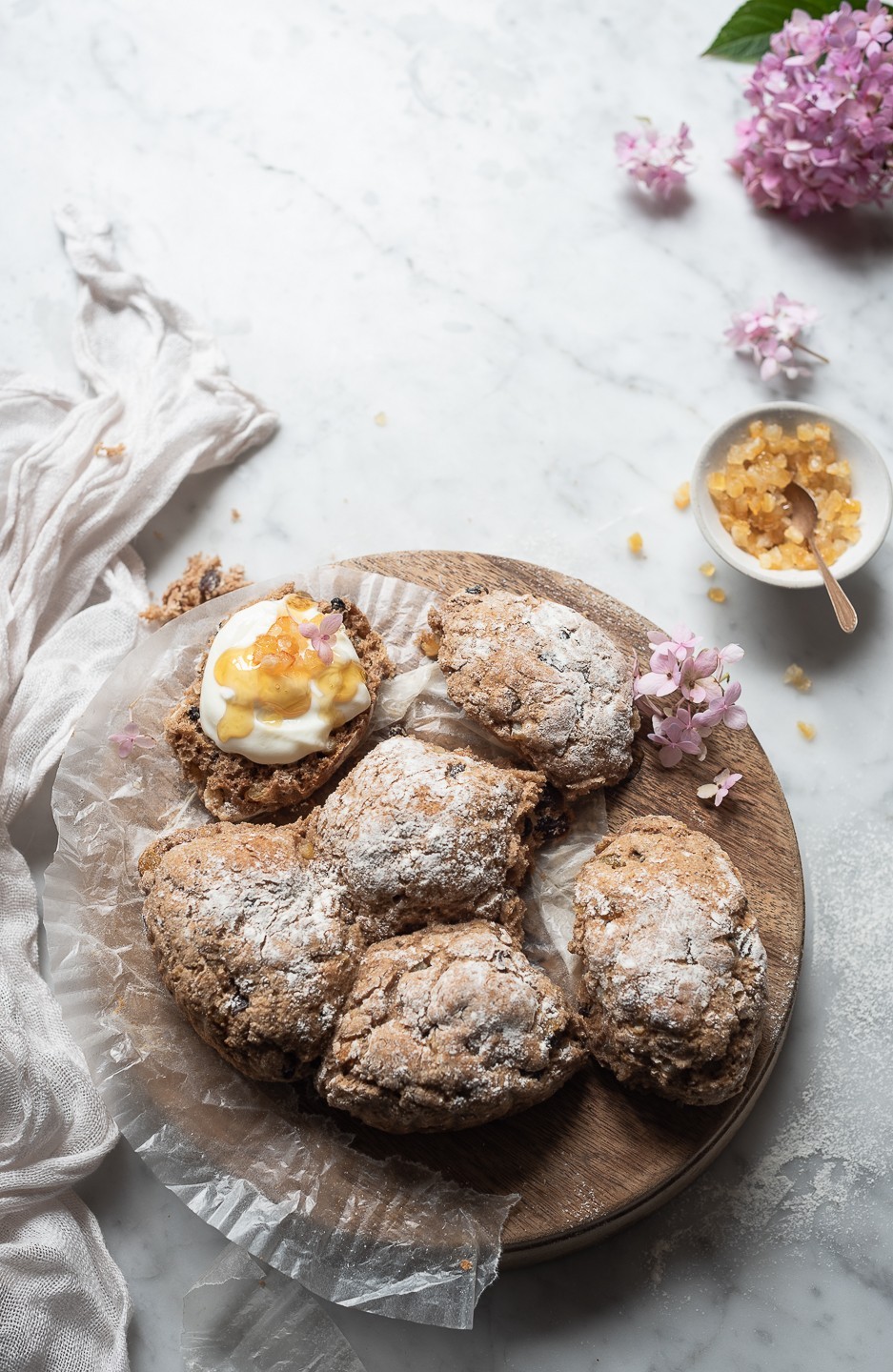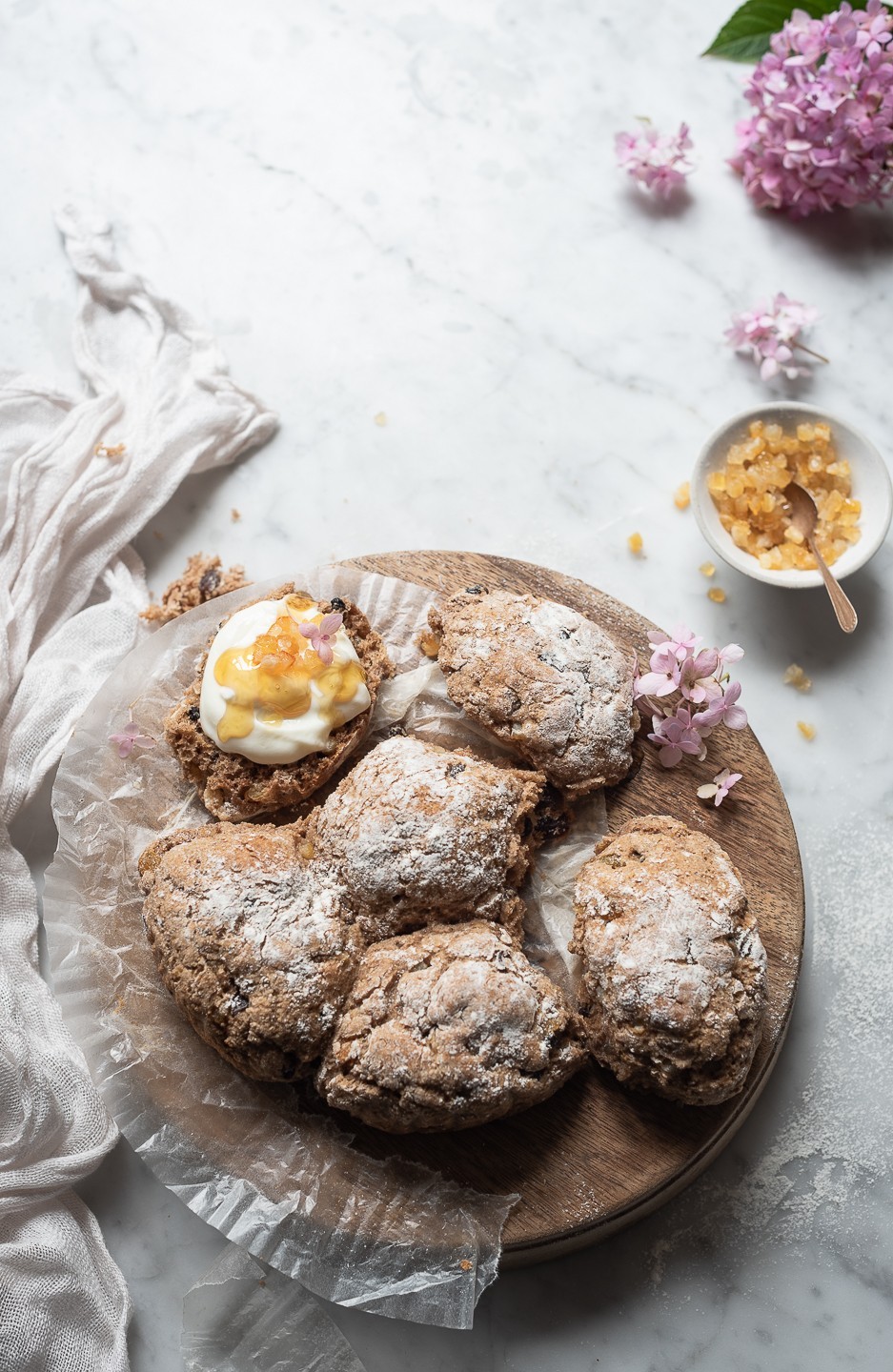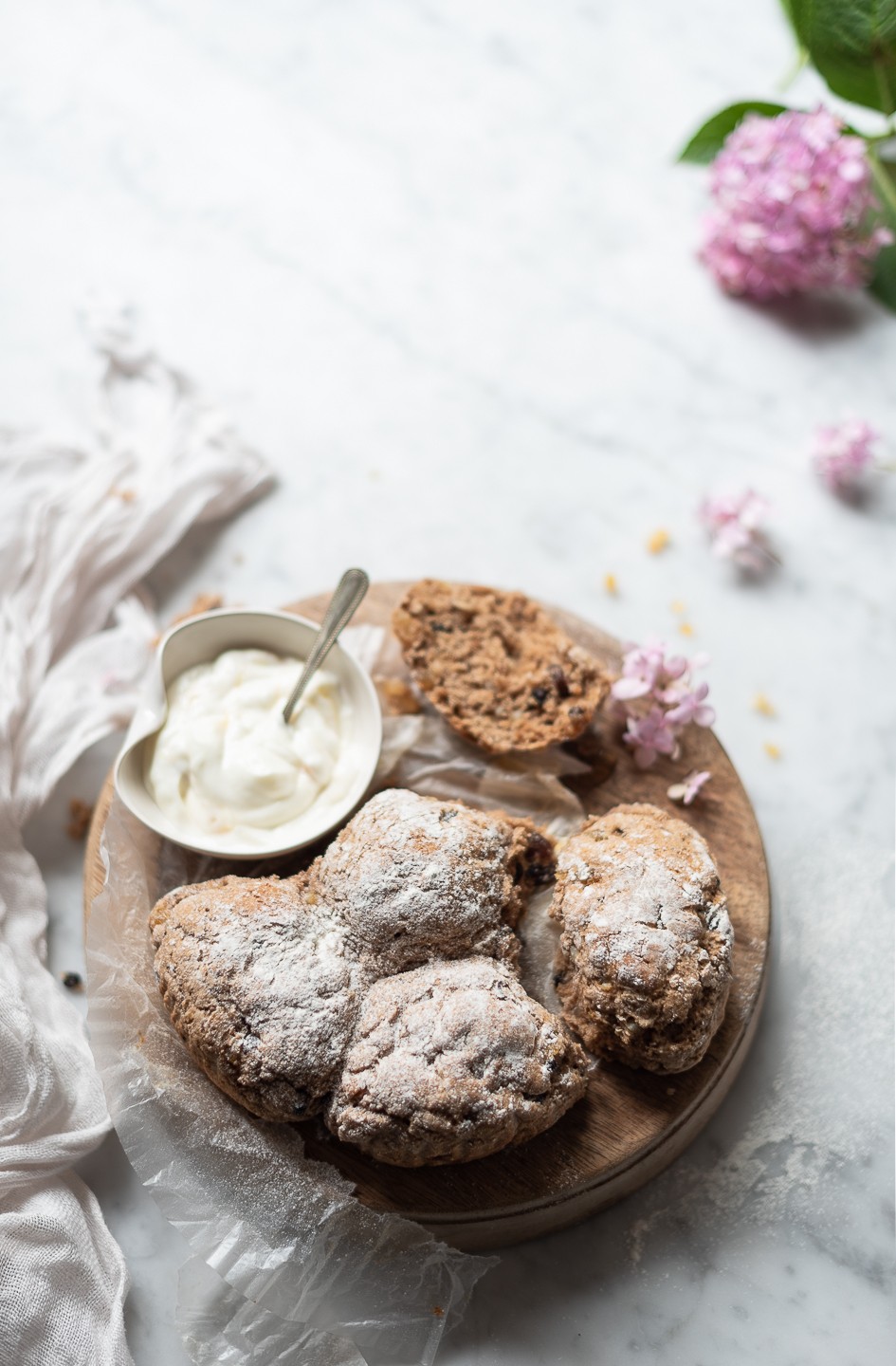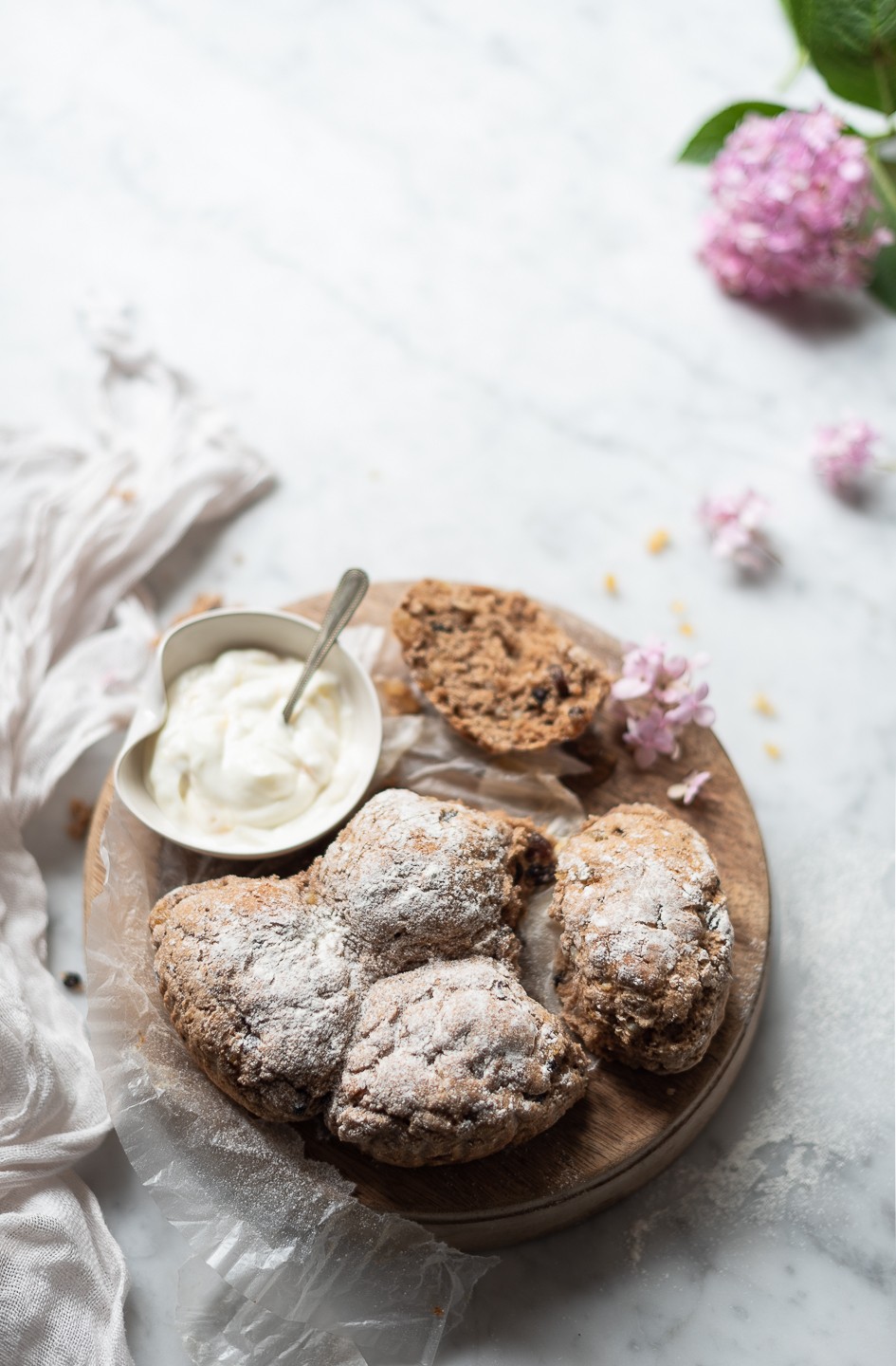 Spicy hot cross bun soda bread
Serves 6
1 cup self raising flour
1/2 cup rye flour
1/2 cup almond flour
3 tablespoons Natura Sugars Golden castor sugar
1/4 teaspoon fine salt
1/2 teaspoon baking powder
1/2 teaspoon baking soda
1  1/2 teaspoons ground cinnamon
1/2 teaspoon mixed spice
1//4 teaspoon ground nutmeg
zest of 1 orange
3 tablespoons candied orange peel
2 tablespoons orange juice
1/4 cup raisins
1/4 cup golden sultanas
1 cup buttermilk
1 teaspoon vanilla extract
flour, for dusting
Preheat the oven to 180º C. Grease and line a 22cm baking tin with parchment paper.
In a small bowl, combine the orange juice with the raisins and sultanas. Microwave for 30 seconds to plump up. Set aside to cool slightly.
Sift together all the dry ingredients, up to and including the nutmeg. Some of the almond flour will collect in the sieve – tip that in too. Mix in the zest and orange peel.
Add the dried fruit plus the orange-y juices, buttermilk and vanilla extract. Fold through gently until the flour is just incorporated.
Divide into 8 equal portions and roll into buns. Arrange in the tin and bake for around 35-40 minutes. Cool for 15 minutes before turning out.
Another favourite soda bread favourite is this Wholemeal Irish soda bread with walnuts