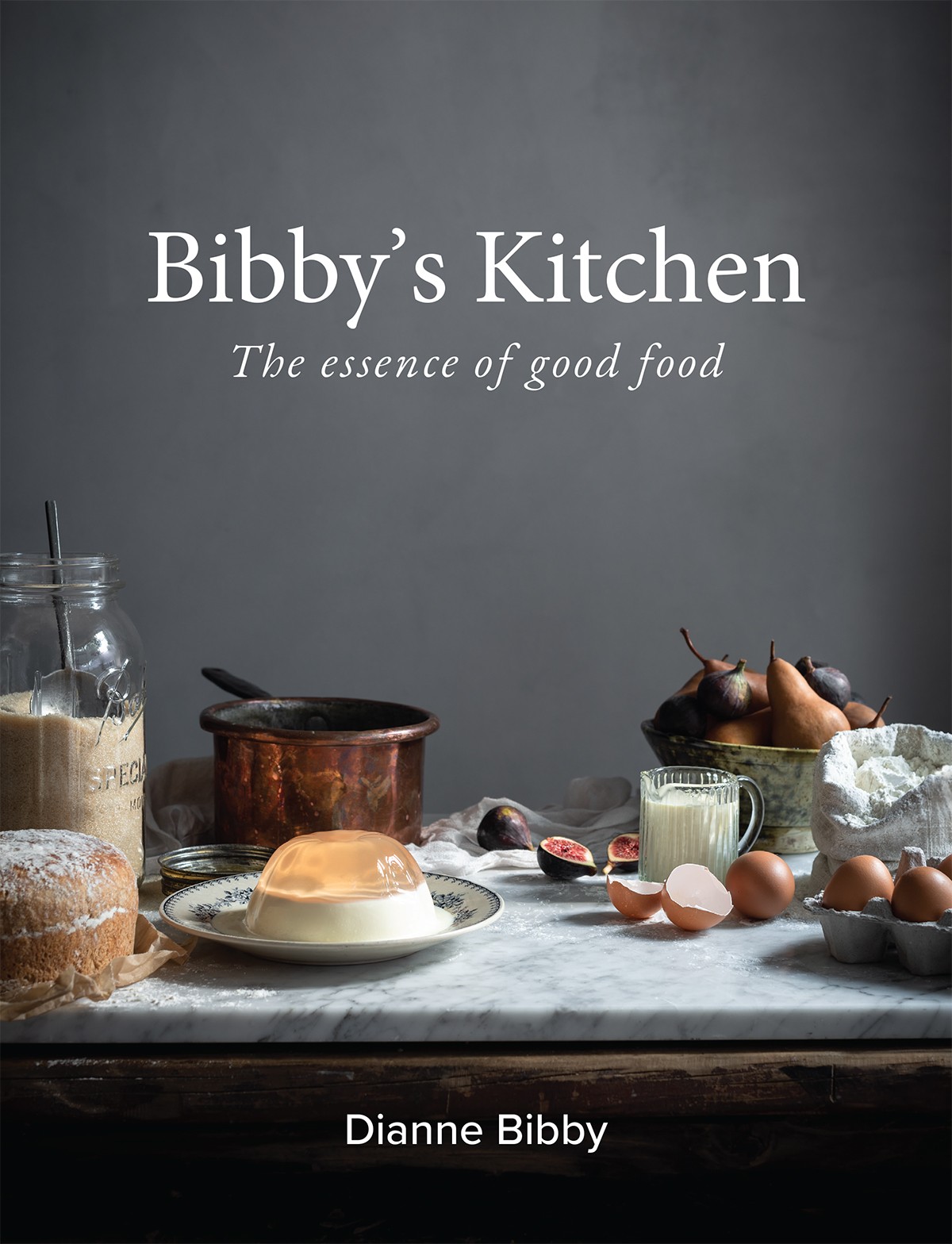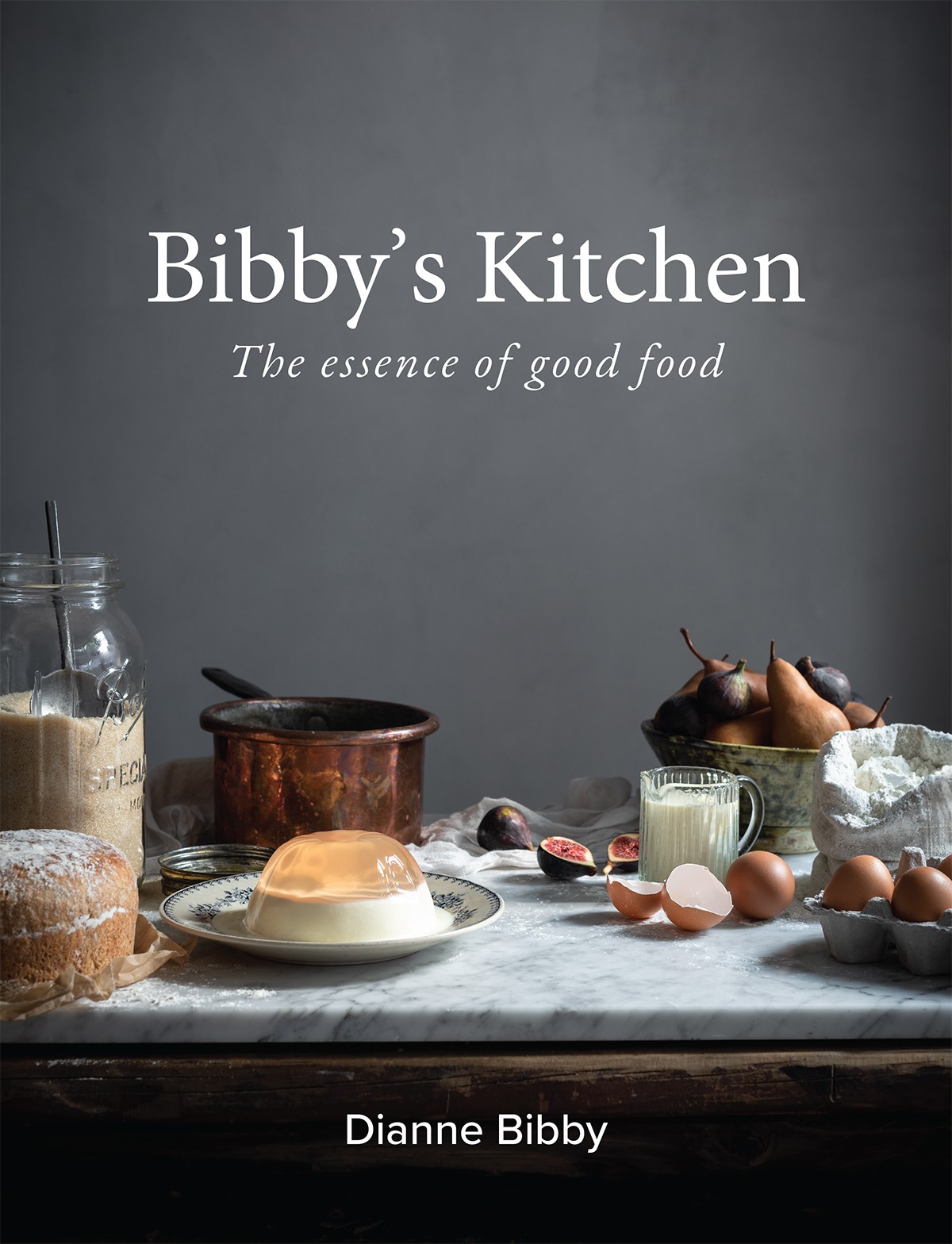 Two years of intense fervour pressed into 224 pages – The Bibby's Kitchen Cookbook, inked and bound. It feels weighty. Running my hands over the smooth charcoal cover, I linger, reflecting on the journey of crafting words and fashioning food, a creative narrative that tells of my unassailable love story with food. The pages, unblemished and crisp, smell of optimism. At last, my restrained excitement unfurls. I cannot wait to see the recipes make their way into homes, filling the hearts and bellies of all who gather around the table for the customary practice of sharing plates. It's with deep gratitude that I thank each and everyone who has come alongside, encouraged and supported me over the past 5 years. And for welcoming me into your homes by reading the blog and making my food. I'm forever grateful. Thank you also to Human & Rousseau for seeing the potential of a Cookbook in Bibby's Kitchen and trusting me to give voice to my food stories.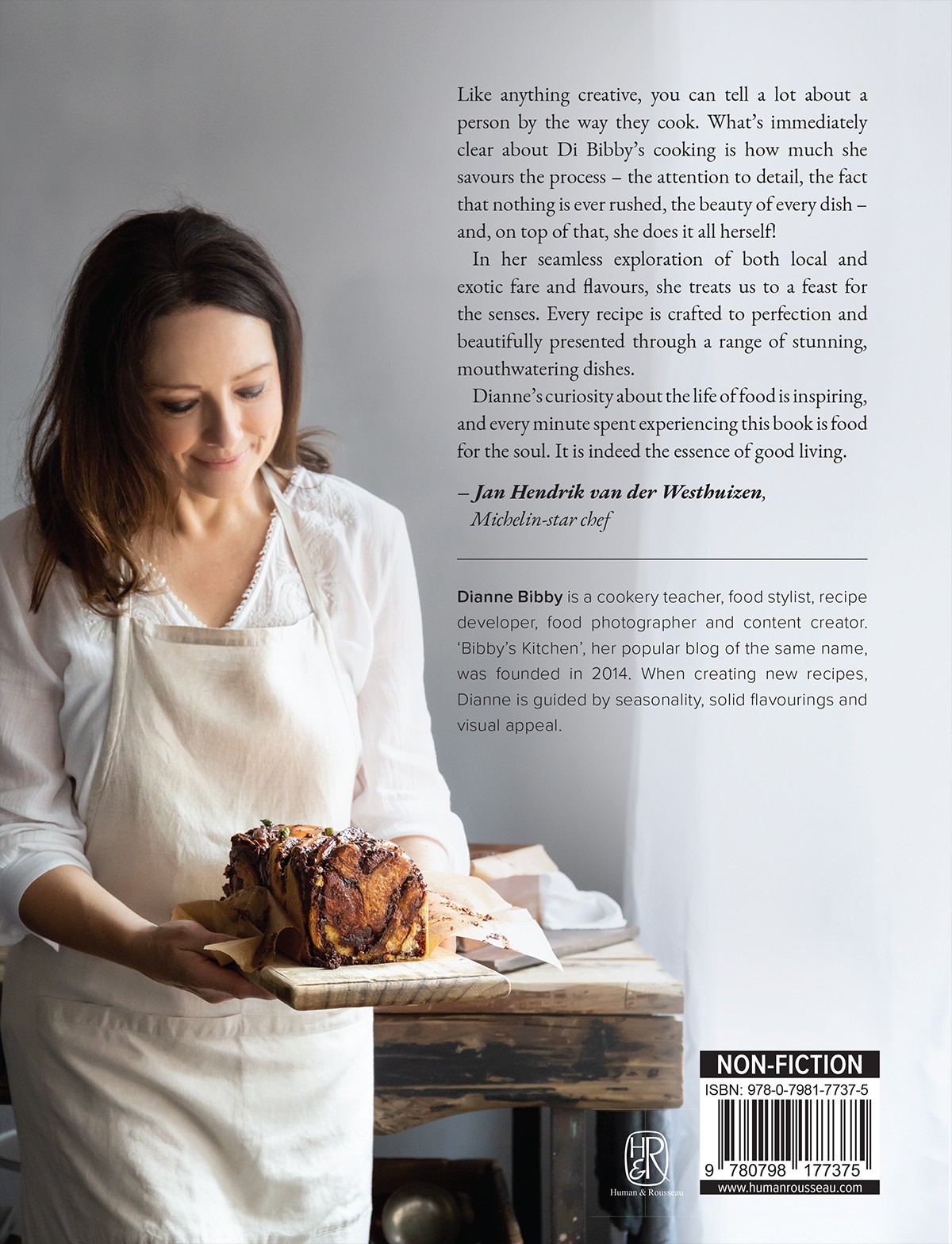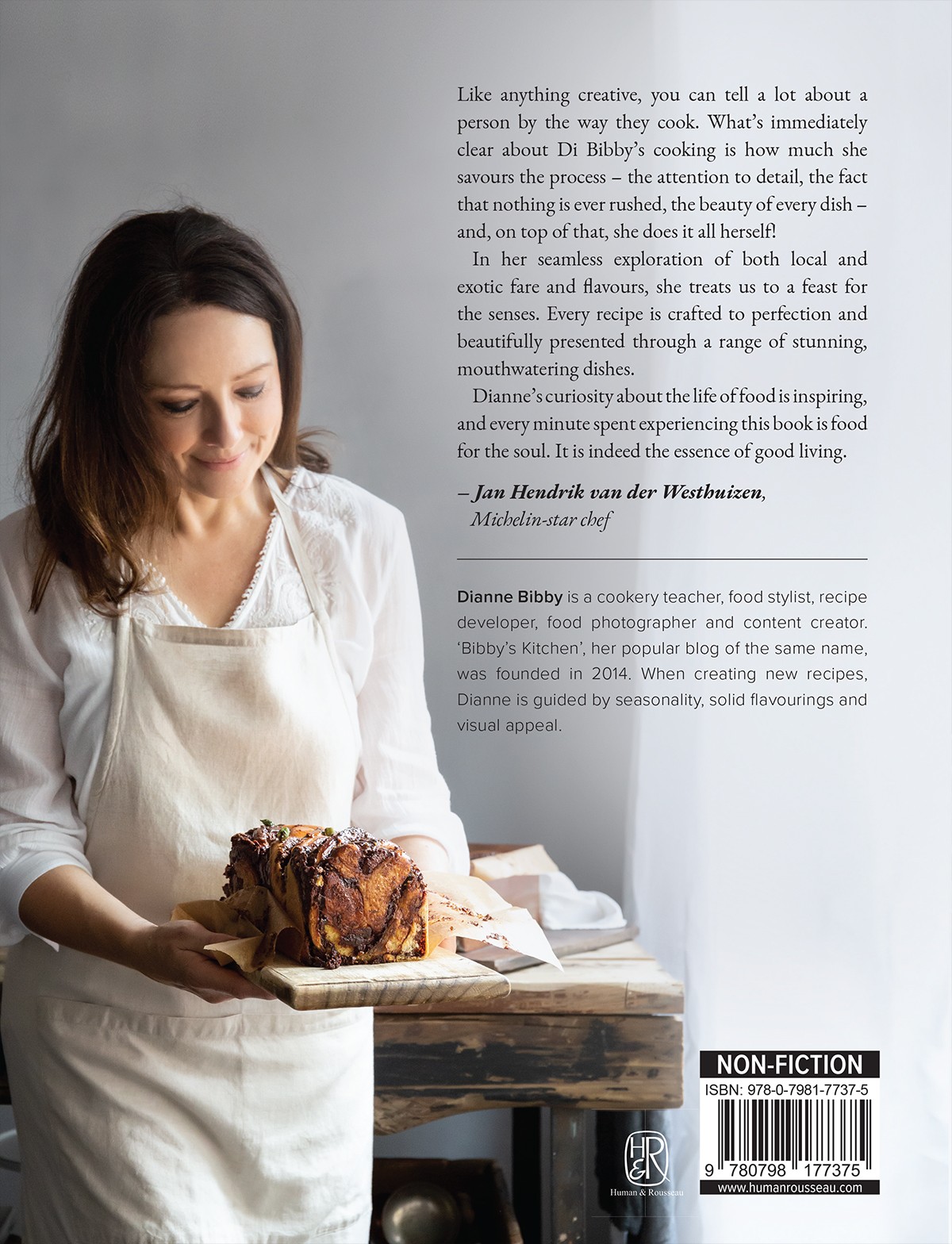 What can you expect
The recipes emphasize a cook from scratch philosophy, guided by the intuitive prompting of seasonality, solid flavourings and visual appeal. The food is a modern interpretation of how to cook using bold ingredients like za'tar, harissa, chermoula and ancient grains. Recipes include Shawarma Chicken and Spelt pilaf with Zhoug yoghurt, Harrisa lentil Shakshuka with foaming sesame butter, Curly Kale soup with freekeh and Parmesan, Cardamom crème anglaise with hibiscus roasted guavas and more. From vegan to vegetarian, soulful soups, slow food and simpler suppers to pantry staples that make every day meals easy and unintimidating. The popular Cake Friday and Dessert chapters feature swoon-worthy bakes and posh puddings to impress. The book aims at a balanced way to cook and eat, rather than exclusions and restrictive classifications. It's unapologetically colourful and filled with exuberantly delicious food.
The Essence of Good Food articulates the reason why we eat. It's about fashioning food and flavours, but mostly it is about people. Together, they create a kind of magic. My hope is that by trying something new, an appetite for the unfamiliar will flourish.
The book is now available at all good book stores in South Africa.
List of Stockist:
Exclusive Books 
Uppercase Books   Uppercase books ship internationally (Europe, USA, Australia and New Zealand)
@home homeware 
The Beautiful Life Store 
Loot.co.za
Takealot.com
Do keep an eye on the cooking classes page. As time permits, I'll be cooking from the book, showcasing the versatility of the recipes along with a skills demonstration on making the perfect Baklava Star Bread for the festive season.