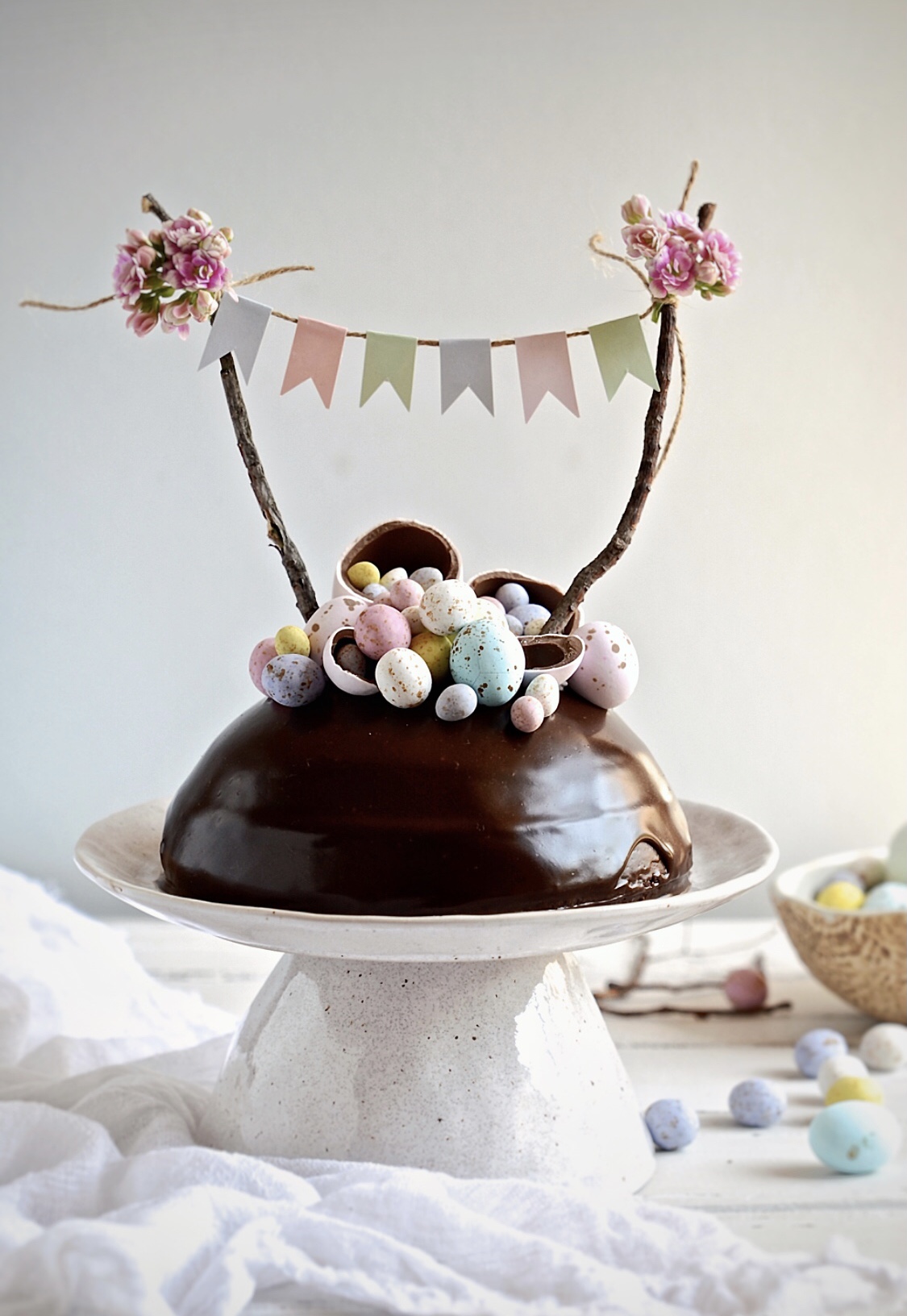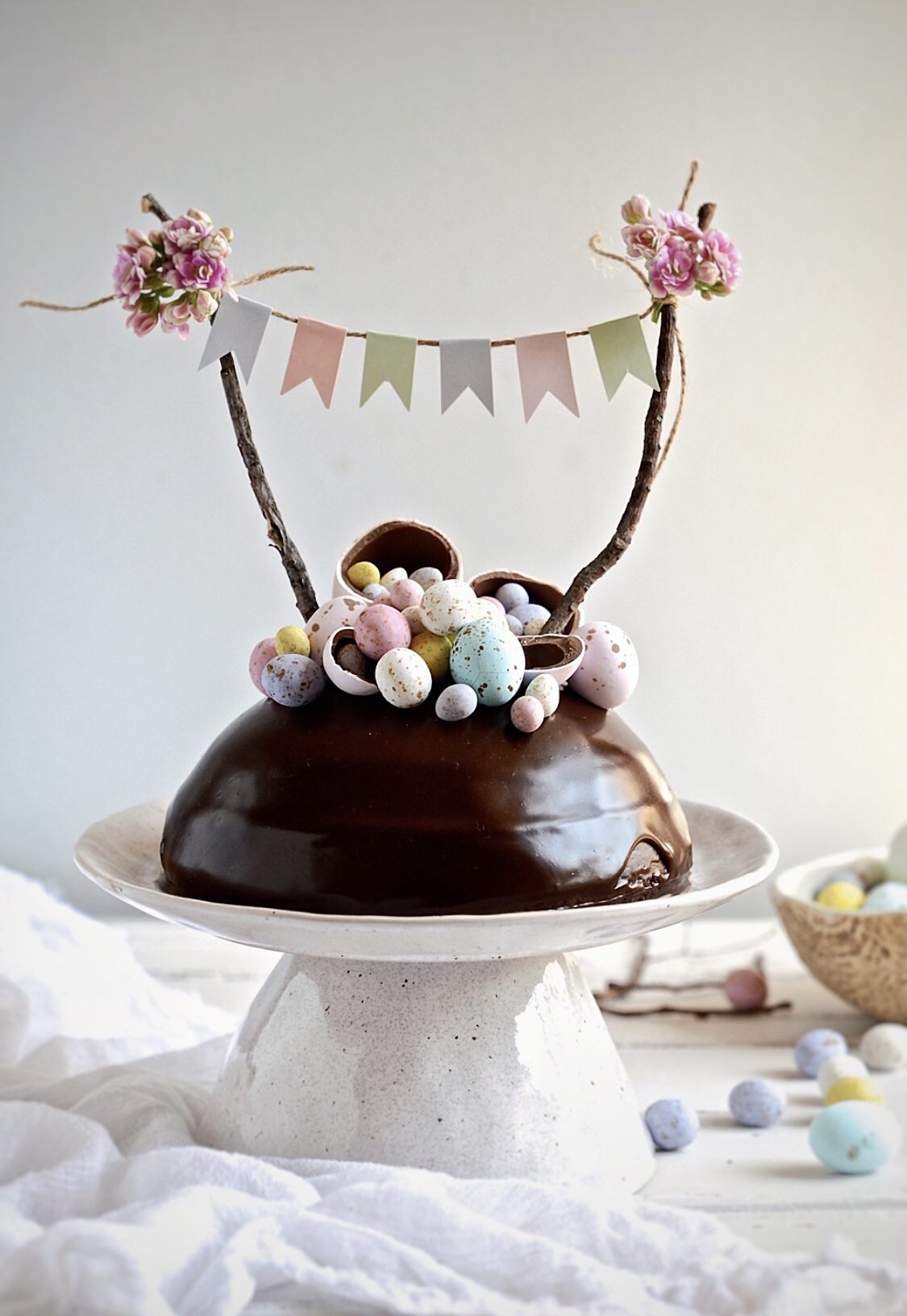 Apparently nine out of ten chocoholics are women. If you are one of the nine, you're on the right page. As far as celebrations go, Easter is the perfect occasion to usher in some colourful frivolity. And this Chocolate Easter egg surprise cake is how to do it.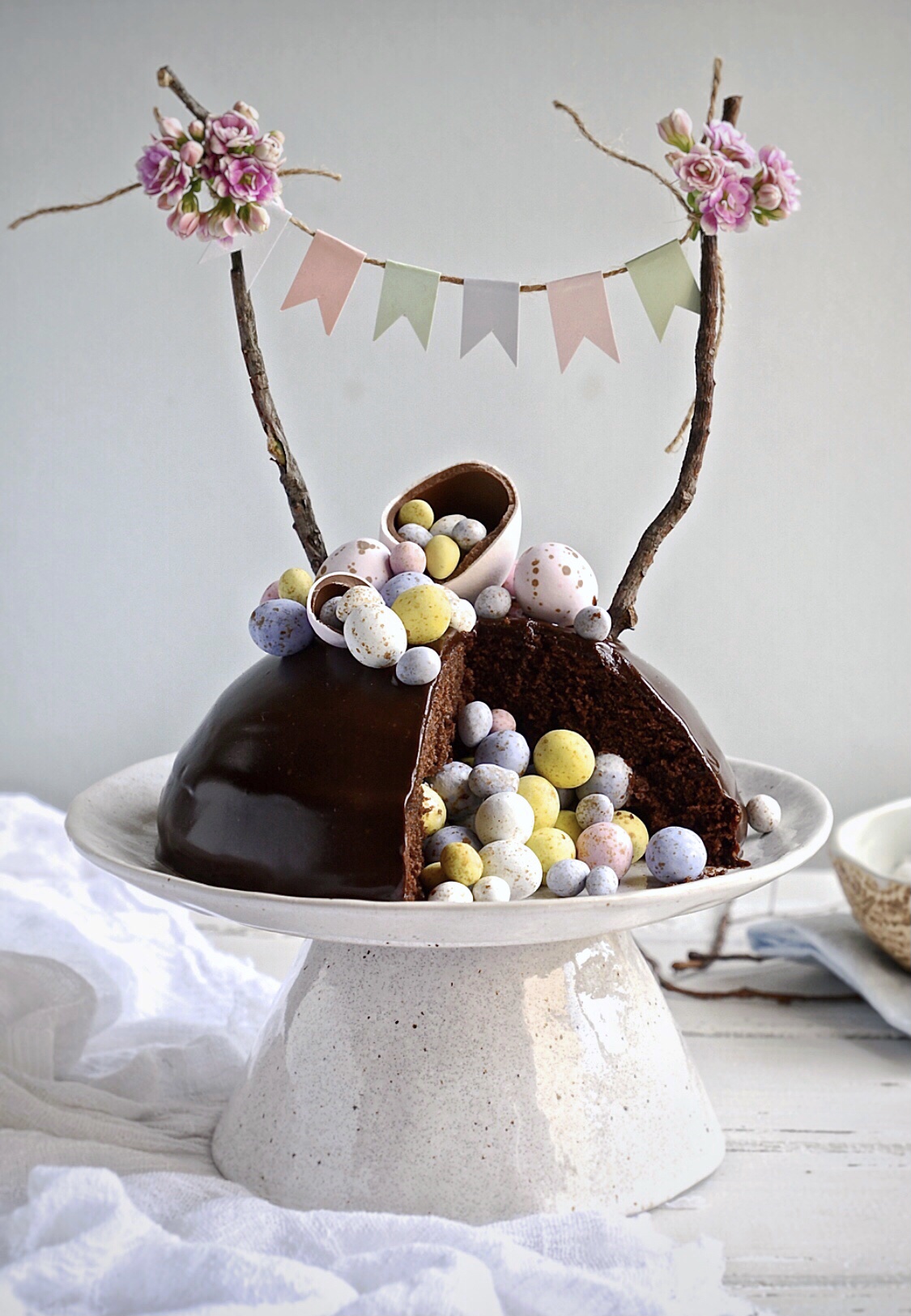 I love surprises, especially when they involve chocolate. Hidden beneath the glossy dome of our surprise cake are my favourite eggs. Jelly centred encased in thick milk chocolate and a crunchy speckled shell. Once sliced, these speckled gems tumble out and then it's just hands everywhere. The cake is a simple one-bowl recipe. Below is the step by step of how to cut and layer your surprise cake. I hope you like it. Happy Easter baking. May it be a joyous celebration with family and friends.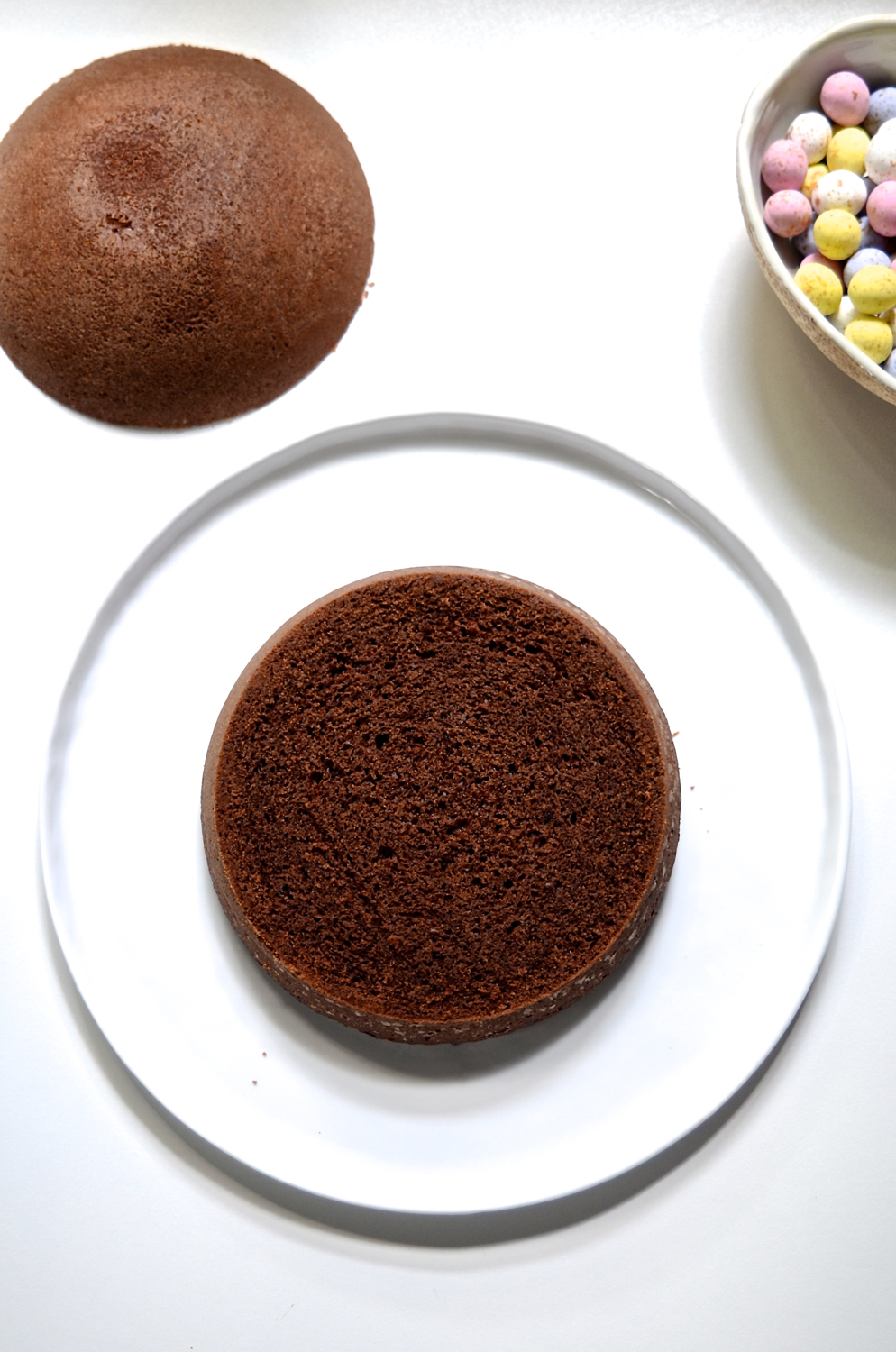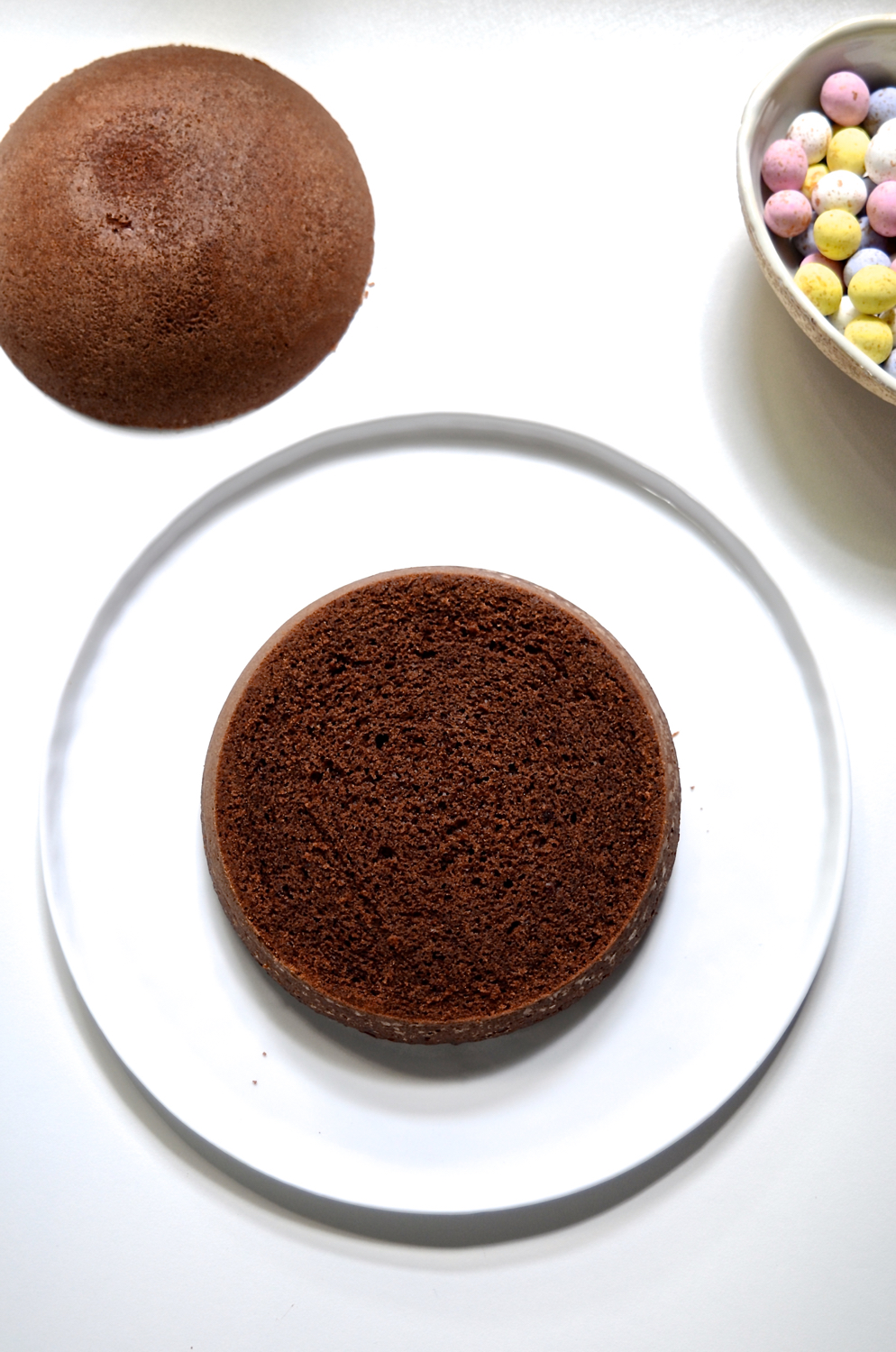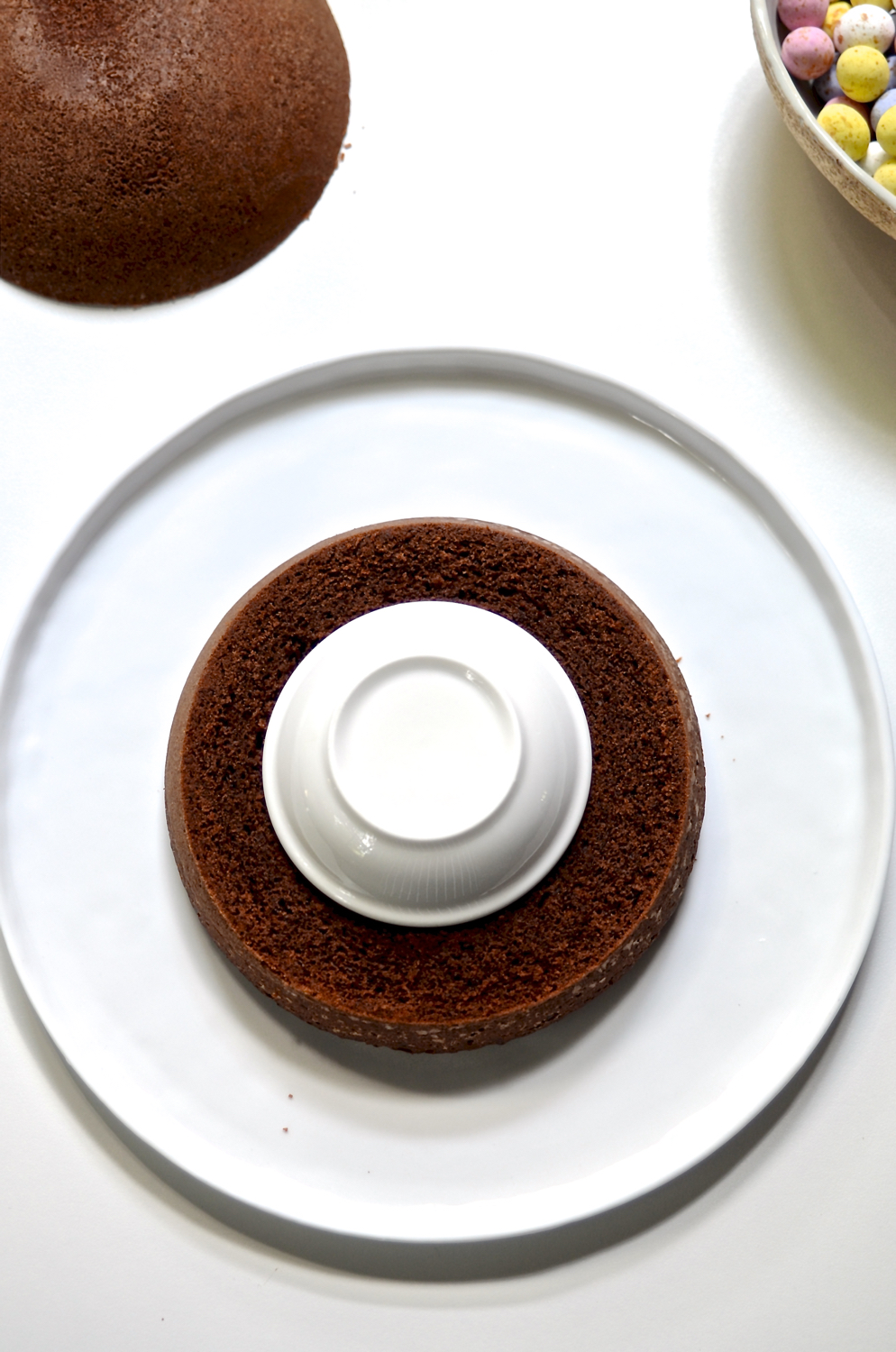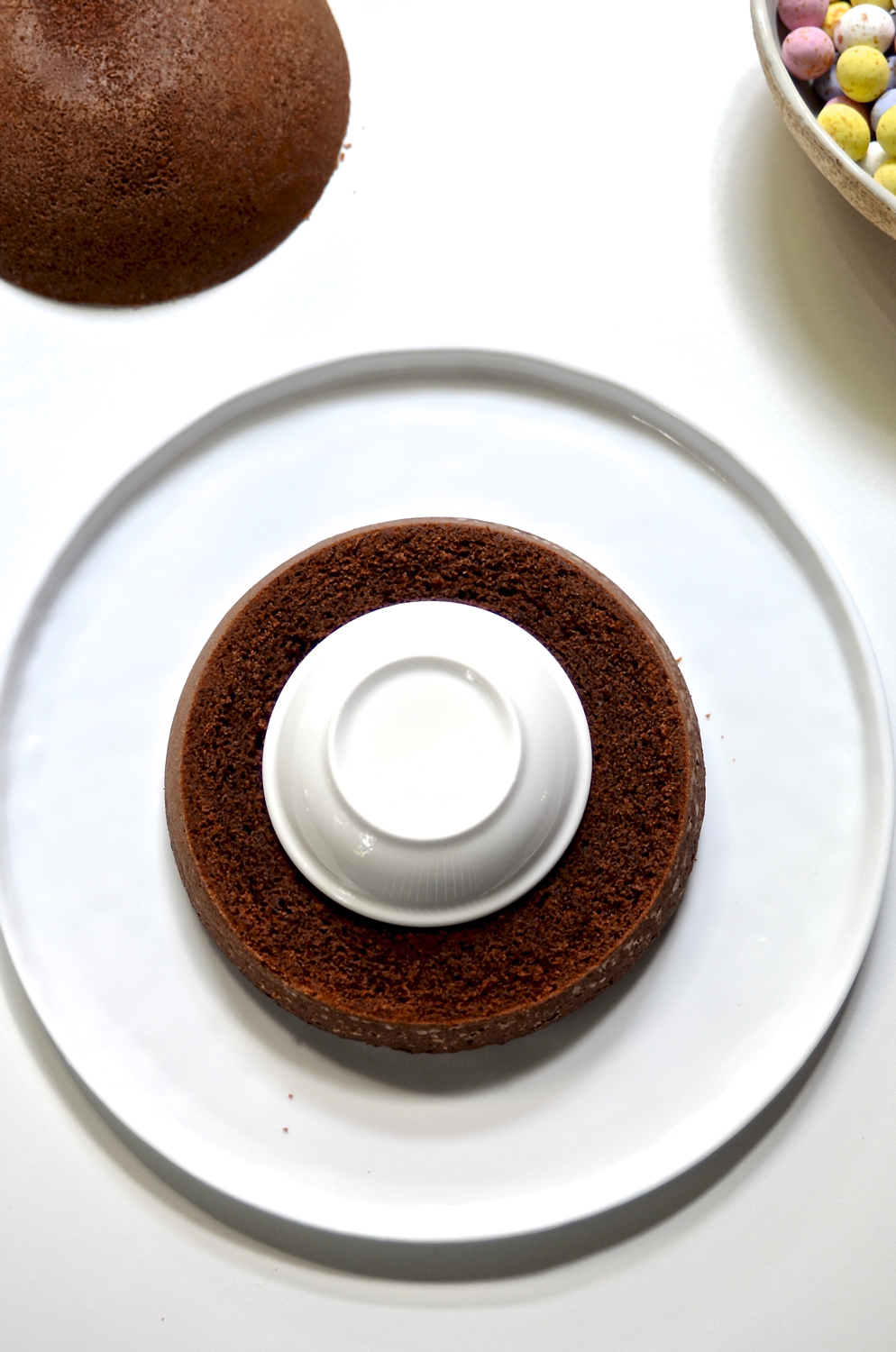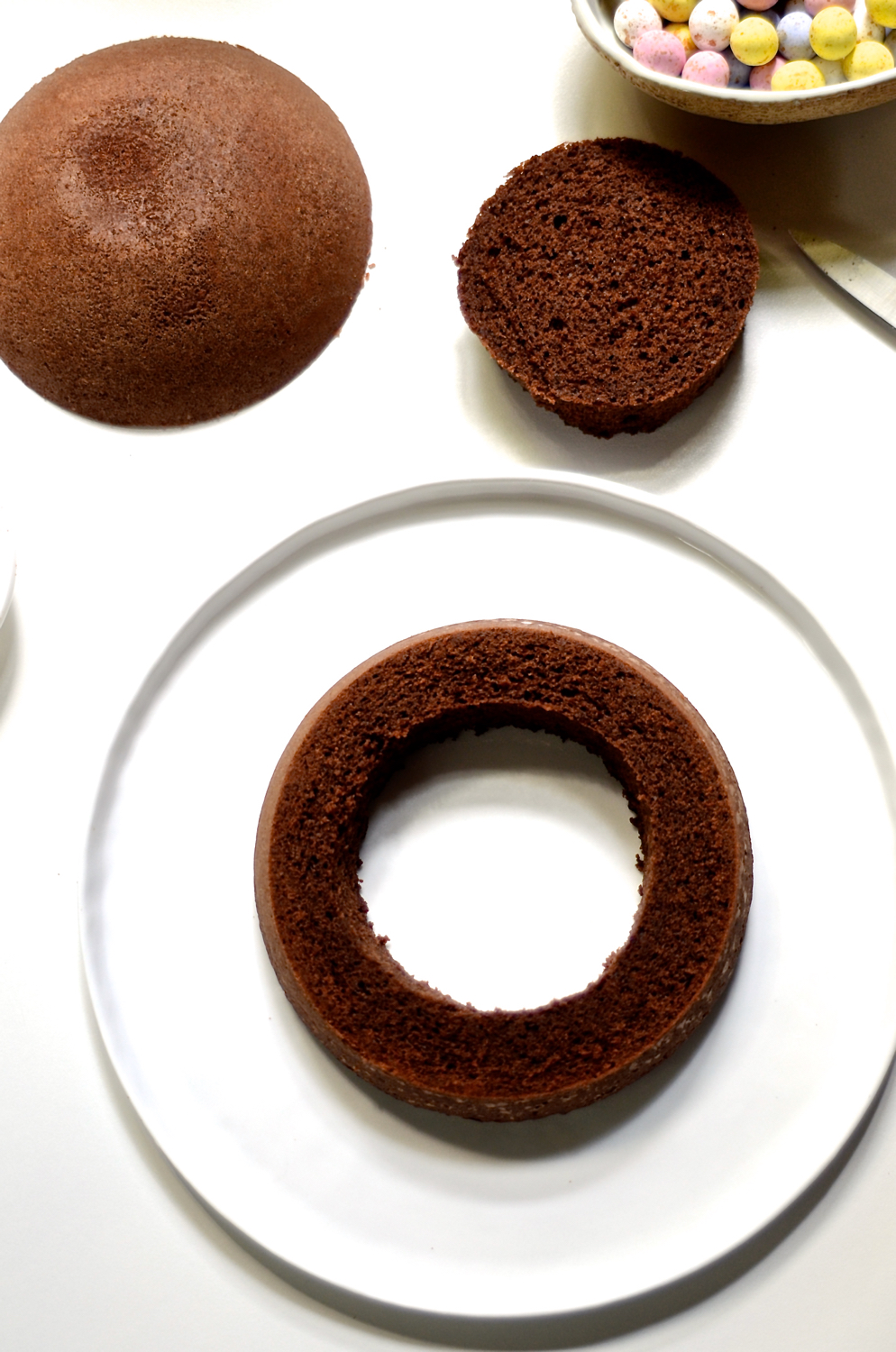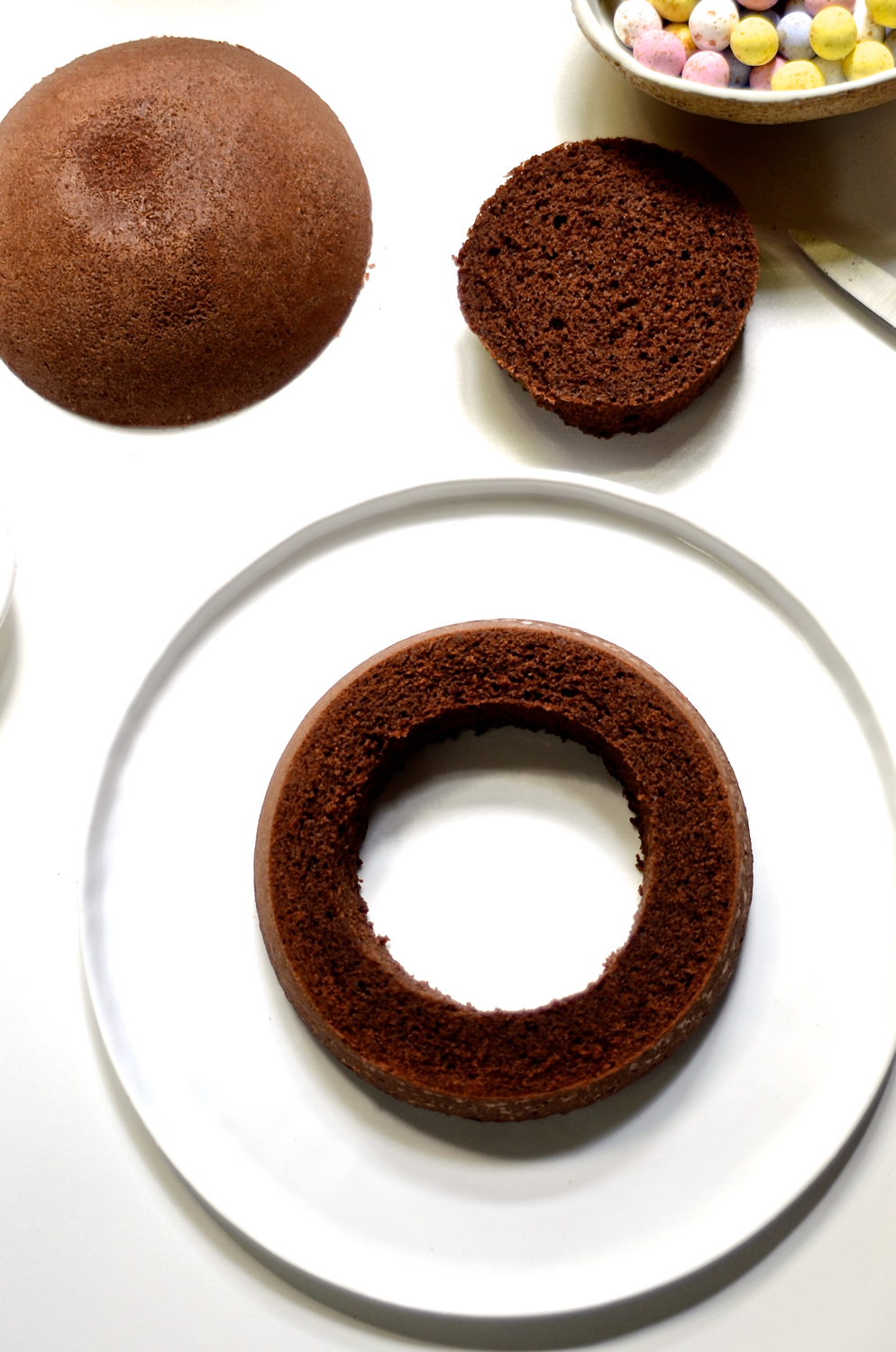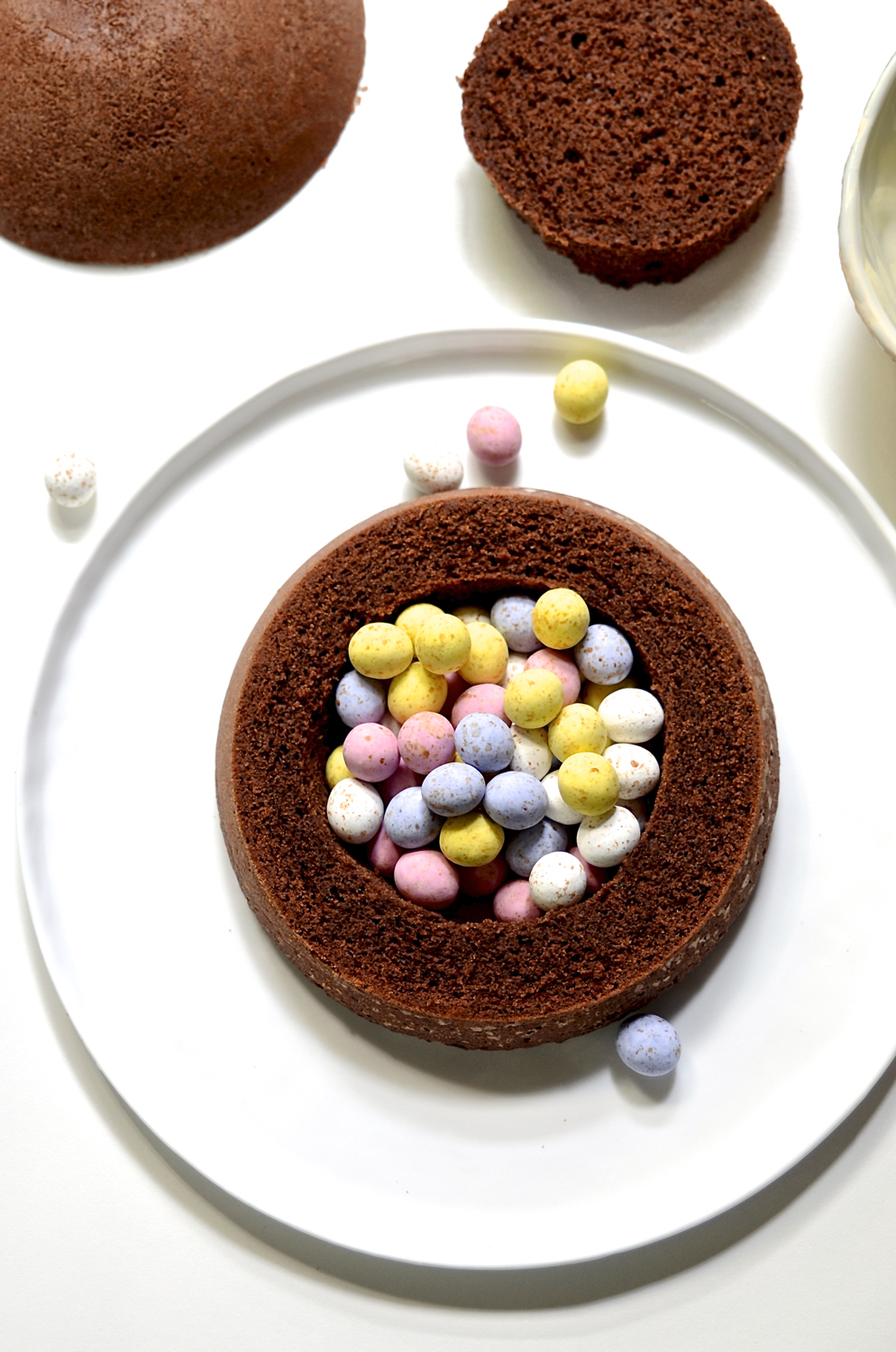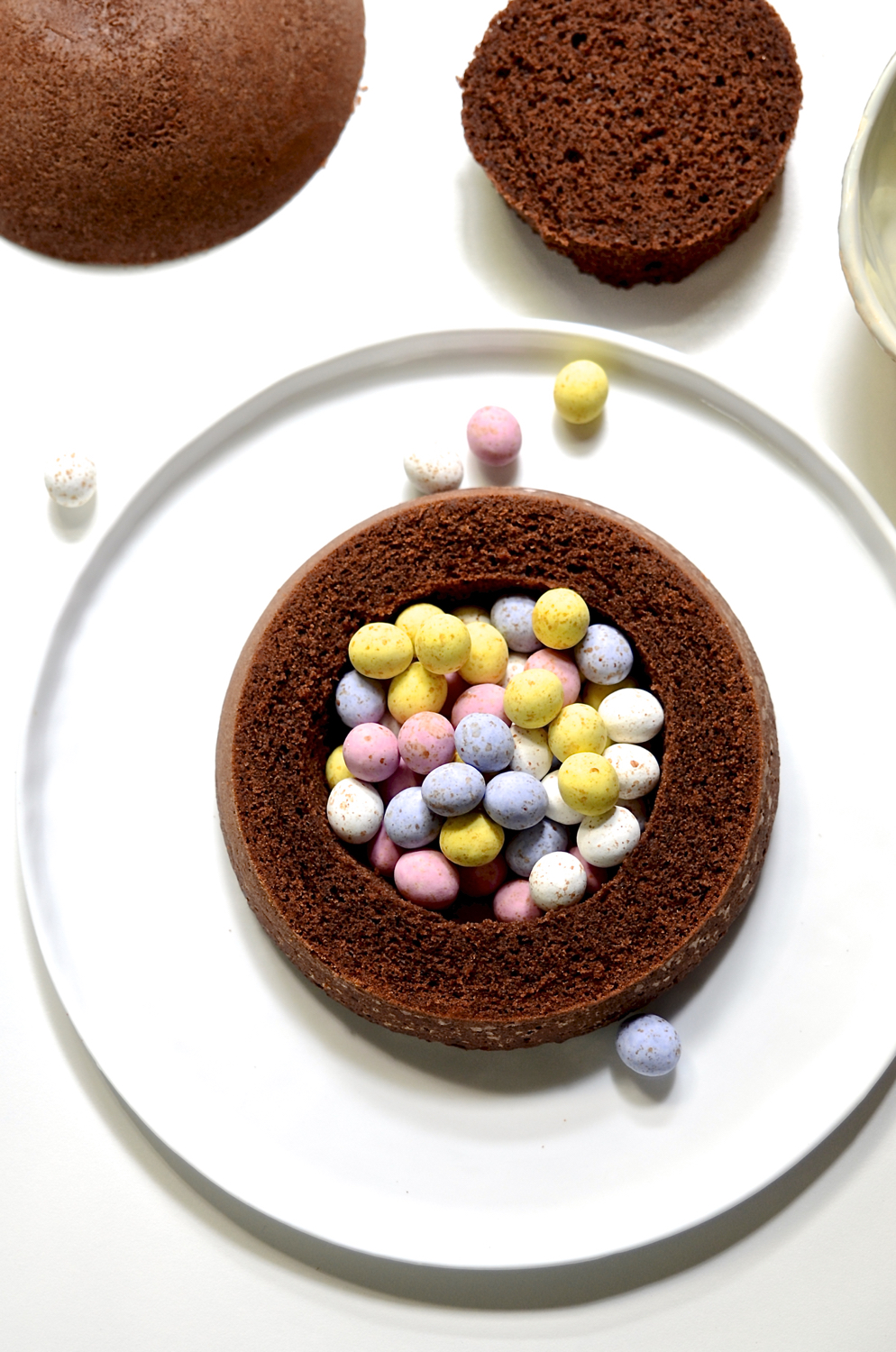 Chocolate Easter Egg surprise cake
150g (1 cup) self raising flour
25g (1/4 cup) cocoa powder
pinch of salt
90g (1/2 cup) demerara or brown sugar
80g (1/3 cup) castor sugar
160ml (2/3 cup) vegetable oil
3 eggs
5ml (1 teaspoon) vanilla extract
60ml (1/4 cup) buttermilk
Gananche and filling
125g dark chocolate
125ml (1/2 cup) fresh cream
1 cup speckled Easter eggs
Preheat the oven to 170º C. Grease a 20cm round pyrex bowl with butter and dust with flour.
In a large mixing bowl, sift together the flour, cocoa powder and salt.
Combine both sugars, oil, eggs, vanilla and buttermilk in a large jug.
Add the wet ingredients to the dry and mix until the batter is smooth and all the flour is incorporated.
Pour the batter into the pyrex bowl and bake for about 1 hour. Test with a skewer for doneness before removing from the oven.
Allow the cake to cool in the dish before turning out.
To make the ganache, place the chocolate and cream in heatproof bowl and microwave for 50 seconds on full power. Stir until glossy and smooth. Set aside to cool.
Cut the cooled cake in half horizontally so that you have a flat 20cm base and a round, domed top.
Place an 8cm round template on the base and cut out. (see above images)
Fill the cavity with speckled eggs. Spread a little ganache around the 3cm cake border. Place the cake dome on top and press down gently.
Pour half the ganache over the cake and spread with an off-set spatula.
Repeat with the remaining ganache and allow to set.
Decorate with an assortment of Easter eggs.
For more Easter baking inspiration, you may like to try these blog favourites:
Spicy hot cross bun soda bread