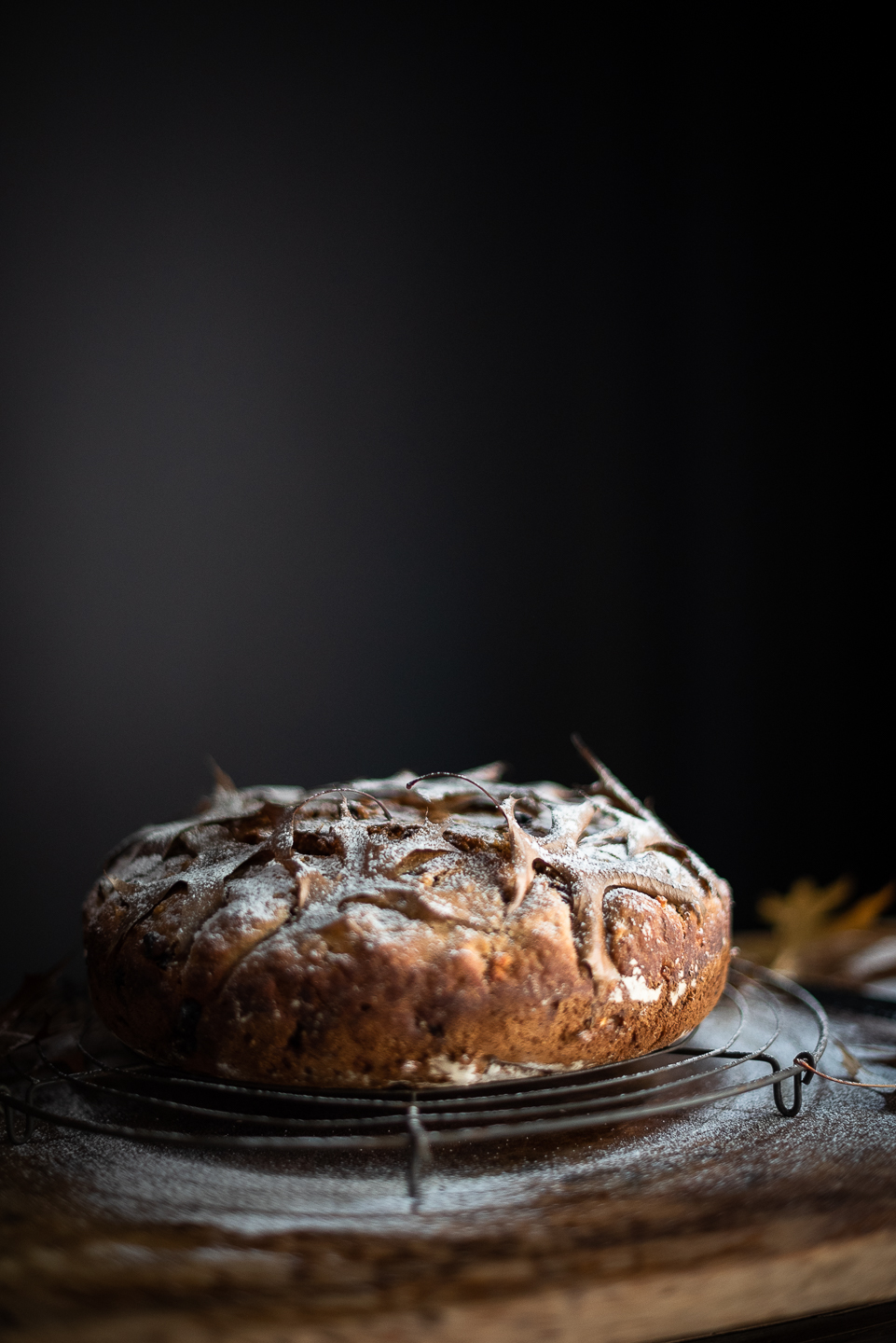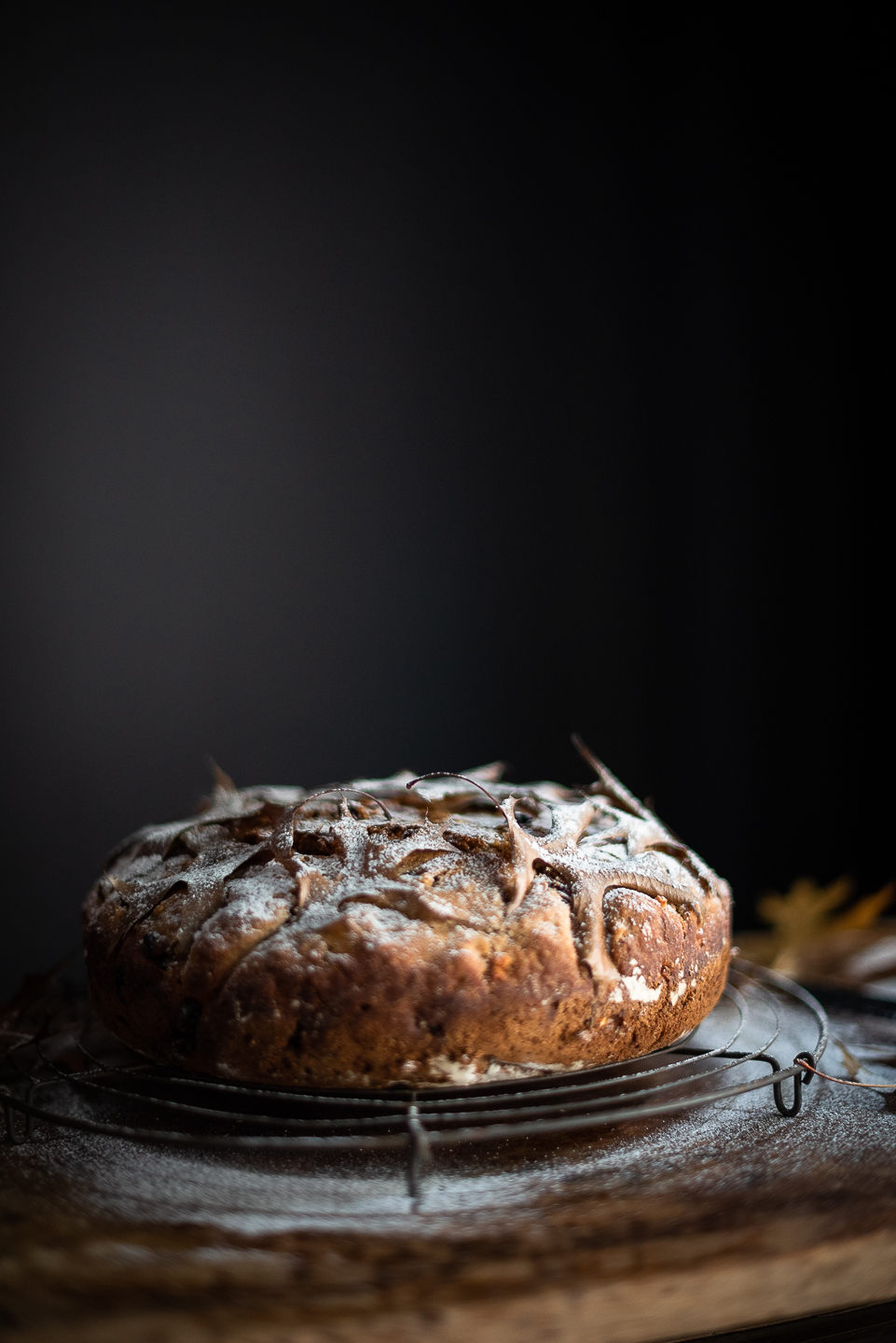 Matt Preston sparked the whole affair. Referring of course to kitchen hacks. He managed to make the casual weekend baker look like a master. If the thought of sourdough starters and endless kneading fills you with dread then this No knead hot cross bun bread is for you. Filled with the warming spices of traditional hot cross buns, Easter bread couldn't be simpler.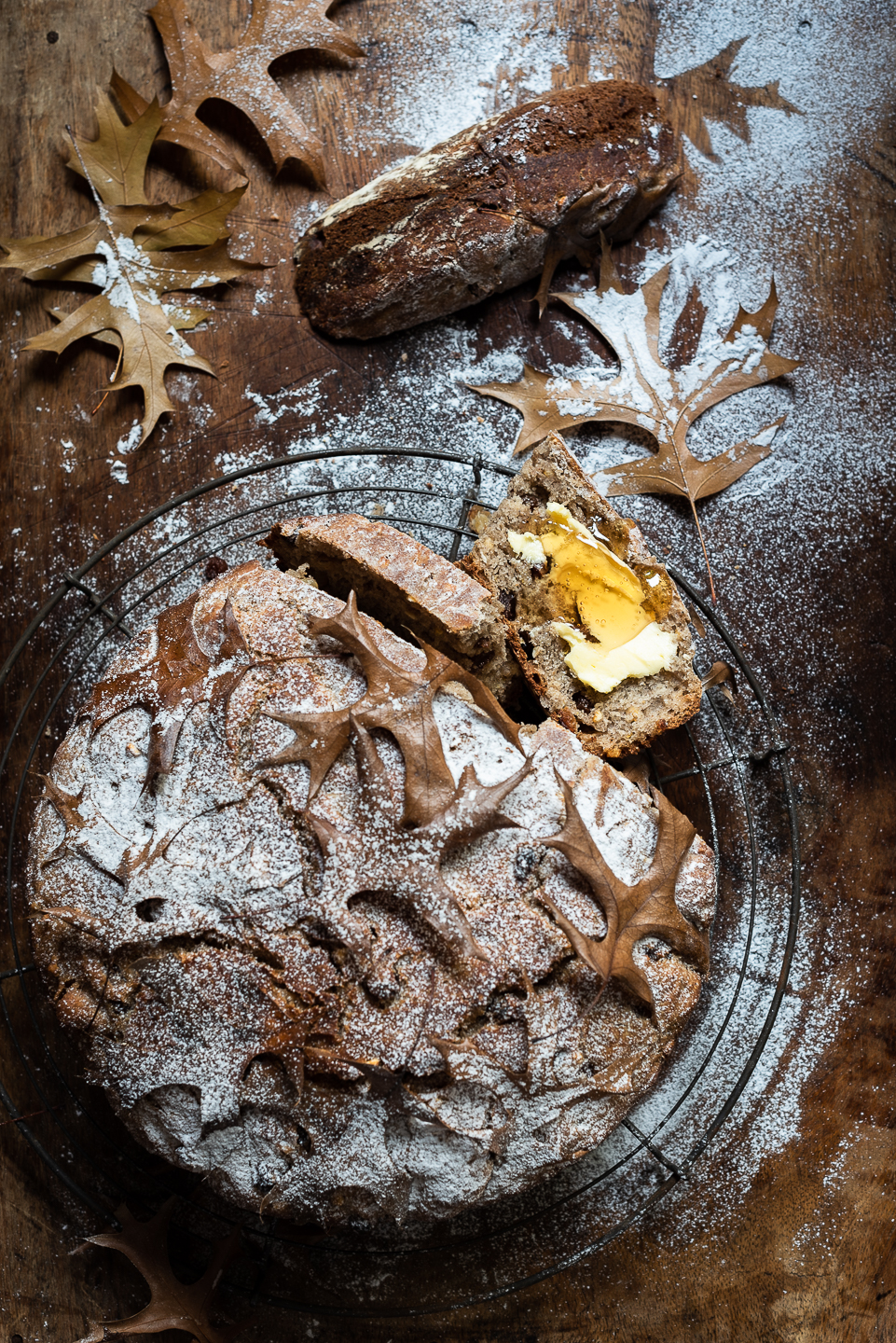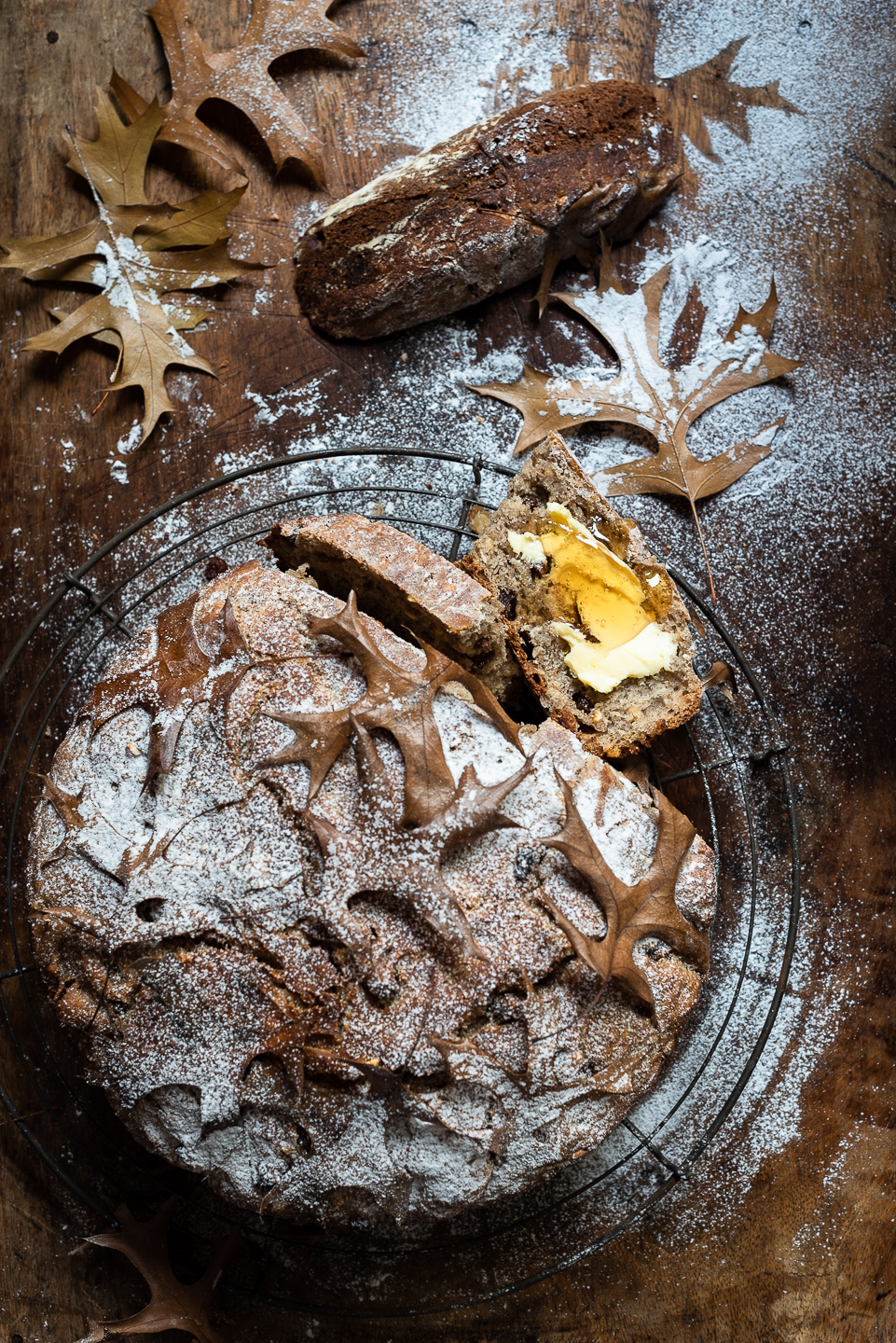 The original no prove bread recipe first appeared on Masterchef, Australia. Masterchef was possibly the first cooking show that inspired hopefuls to dream about careers in food. Personally, I loved the masterclasses most. Adriano Zumbo's croquembouche had me knee-deep in choux, complete with caramel dipping, unstable towers and hot-spun sugar. Needless to say, burn shield came in very handy. Back to the bread. I've made Matt Preston's basic bread often, and then started experimenting with alternate flavourings and flours. Once you have the wet to dry ratios firmly in place, the dough is open for creative flavour substitutions.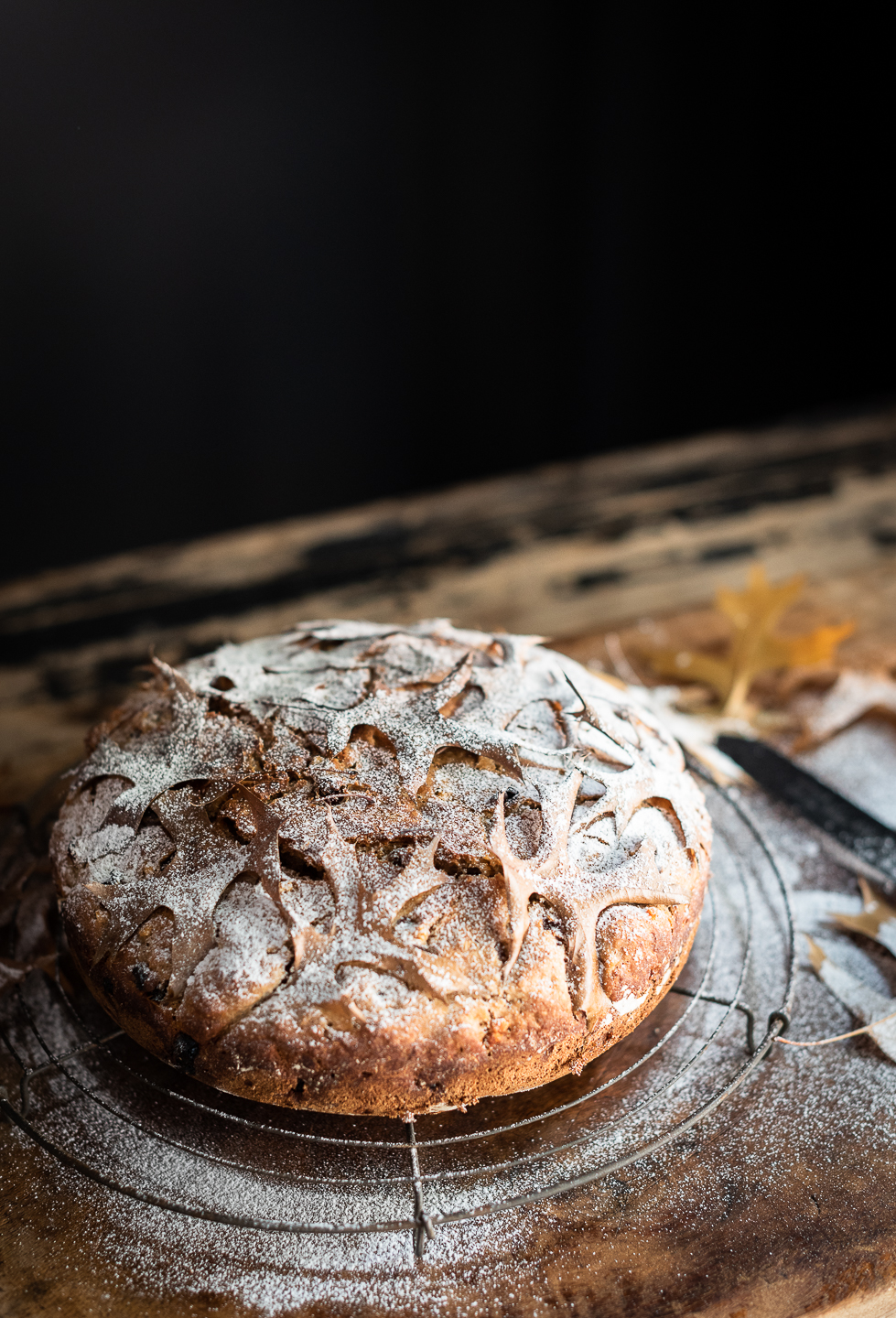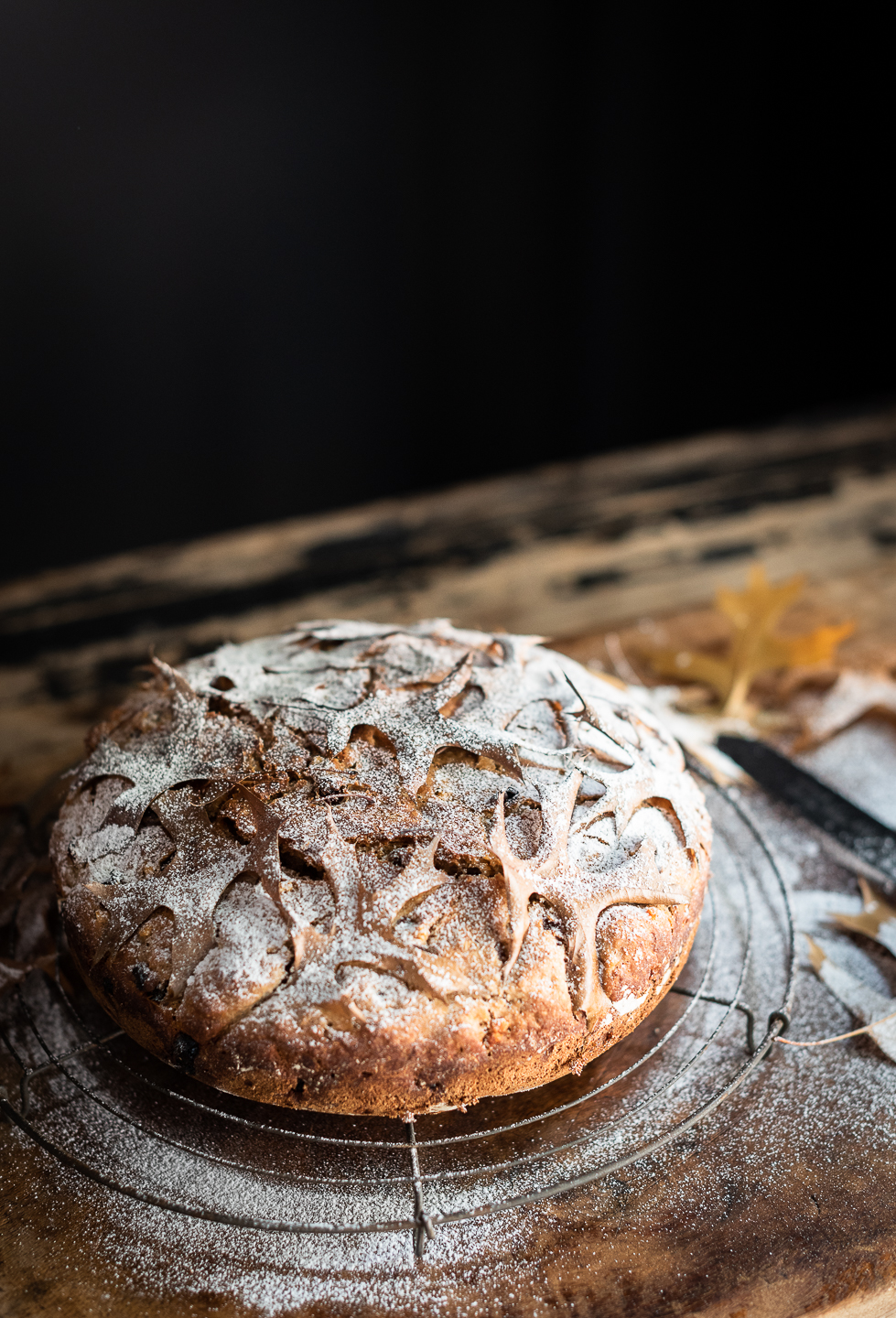 Flavouring your No knead hot cross bun bread
Here, I've meddled with the recipe, enriching the dough with butter, dried fruits and warming spices.The hands-on time is probably 5 minutes with a quick mix the night before and baked the following morning. You're rewarded with cinnamon air and the seductive smell of yeasted homemade bread. The texture is surprisingly light with a hard, darkened crust. It couldn't be simpler.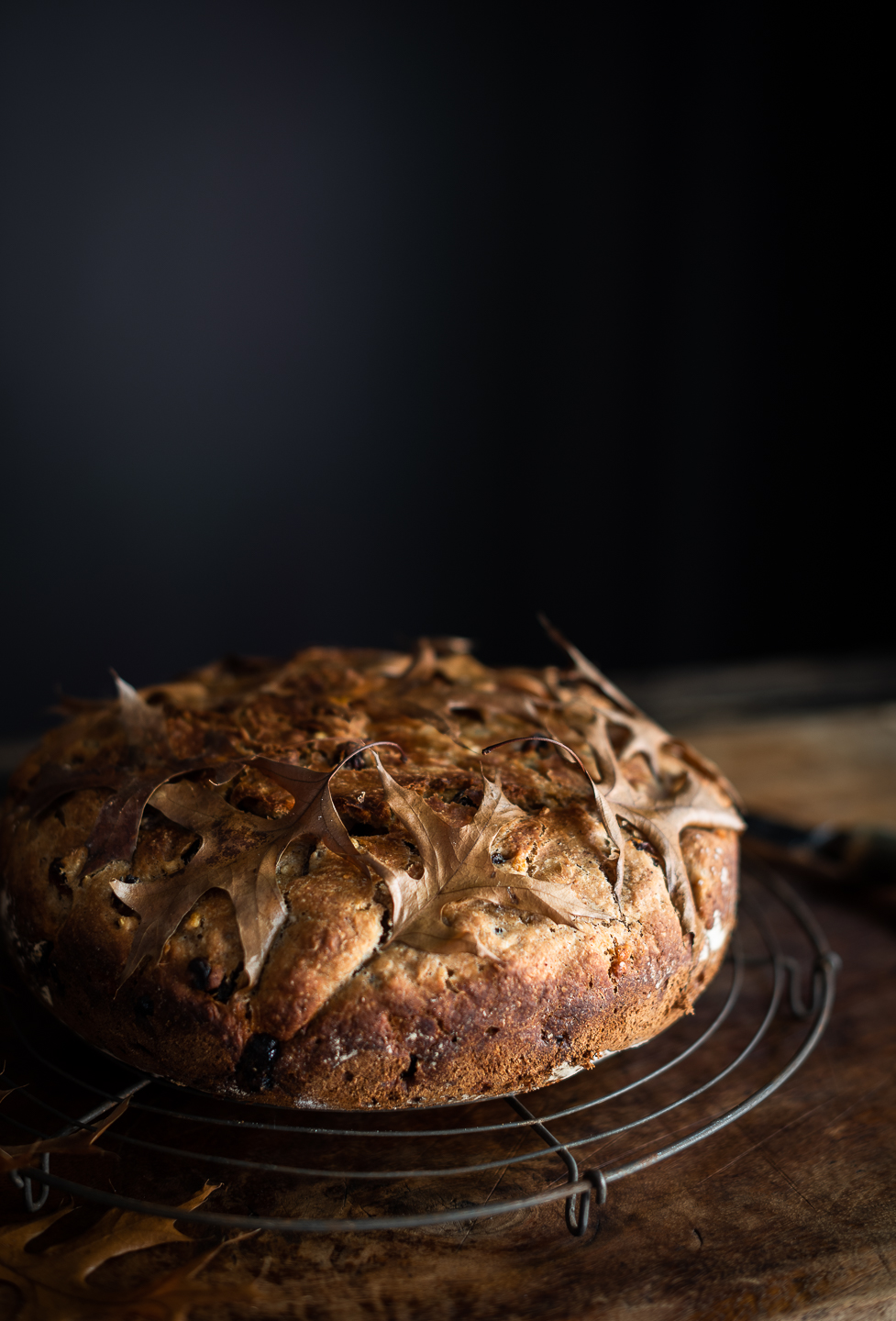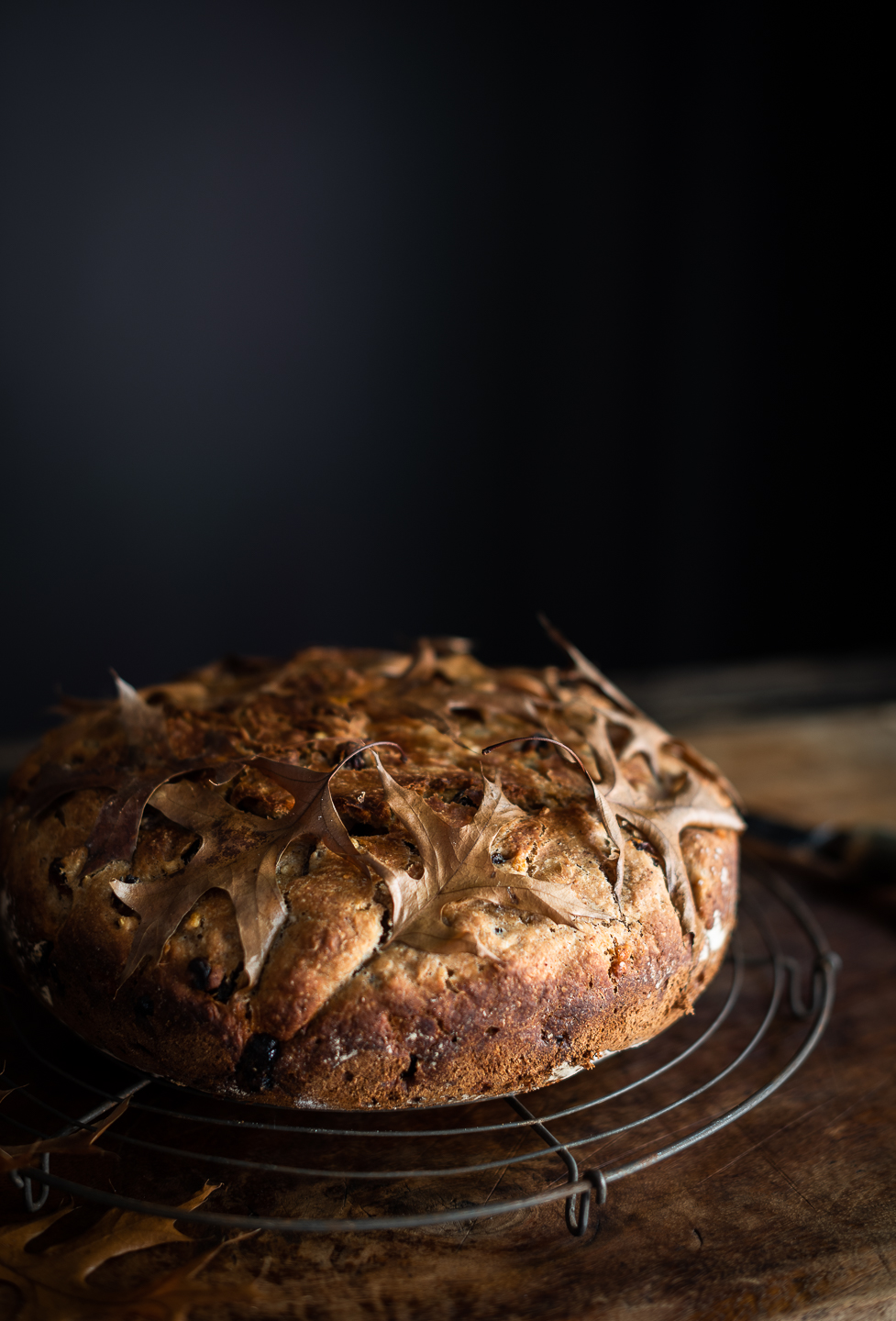 No Knead Hot Cross Bun Bread
320g cake wheat flour
200g wholemeal spelt flour
1 1/2 teaspoons instant dried yeast
1 1/2 teaspoons salt
1/4 cup castor sugar
2 teaspoons ground cinnamon
1  teaspoon mixed spice
1/4 teaspoon ground nutmeg
grated zest of 1 orange
1 1/2 cups mixed dried fruit (sultanas, raisins, currants and candied orange peel)
1/4 cup melted butter, cooled
500ml room temperature water
In a large mixing bowl, sift together the flour, salt, sugar, yeast and spices.
Stir through the dried fruit.
Add the butter and water to the flour and mix until well combined.
Cover the bowl with cling film and refrigerate overnight.
Remove the bowl from the fridge and bring up to room temperature.
Preheat the oven to 200º C.
Line a 25cm round oven-proof dish or baking tray with parchment paper. Grease or flour well to prevent sticking.
With a spatula dipped in flour, scoop the dough into the prepared tin or straight onto the baking sheet.
Dust the top of the dough lightly with flour and bake for 55-60 minutes until deeply golden and cooked through.
Cool on a wire rack and serve with whipped butter.
For all the hot cross bun fans, here are several favourites:
Spicy hot cross bun soda bread