The Most Popular Recipes of 2021
18 January 2022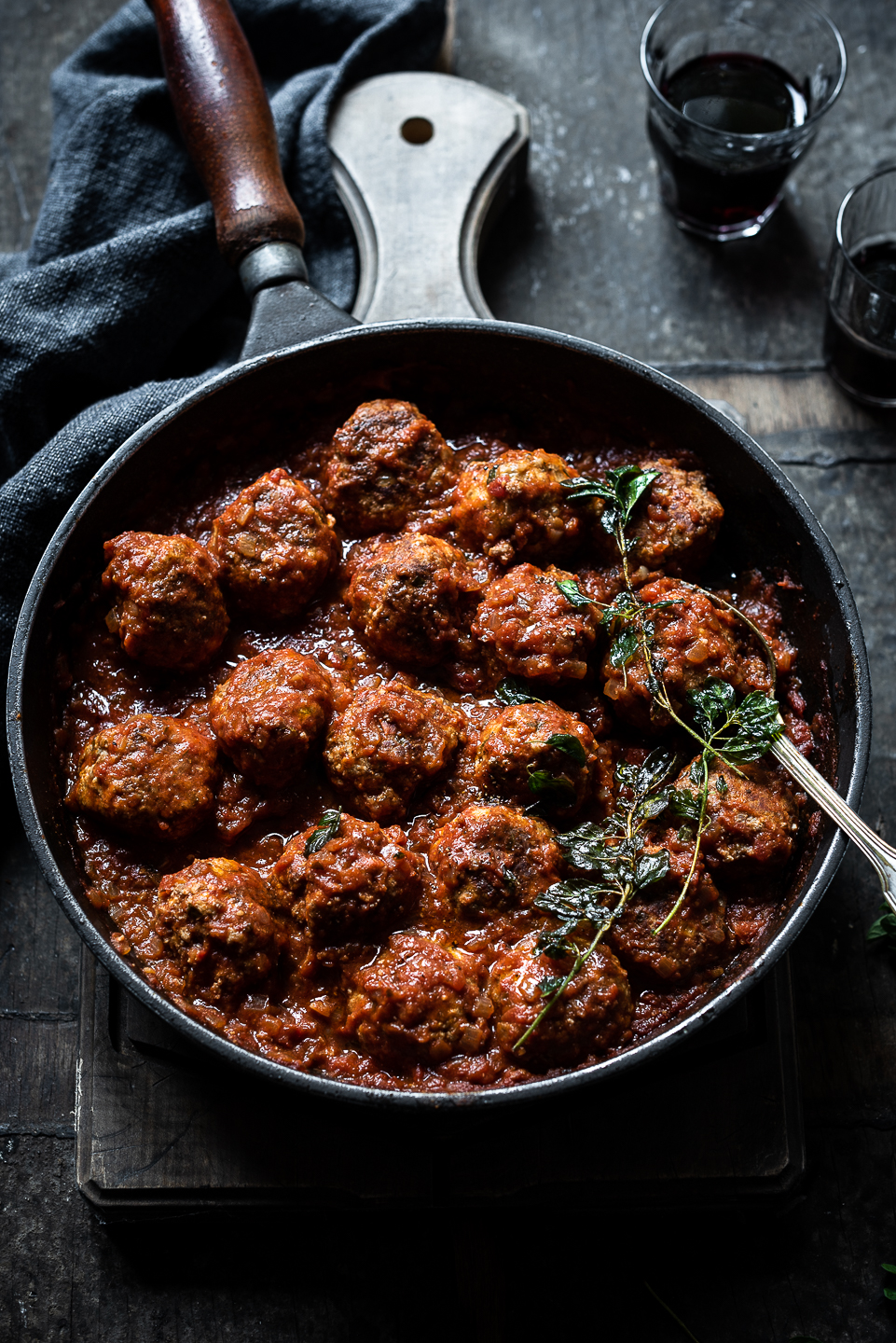 If the most popular recipes for 2021 are indicative of what we've been cooking, then I'd have to say, it is a cornucopia of contrasts. From slow roast meats, to chicken, fish and plant-centric dishes, there's clearly no definitive trend other than good, honest food. With a strong tendency towards savoury recipes, sweet consolation in biscuit or pudding form is still the preferred way to still cravings. At #1 is Ottolenghi's Meatballs.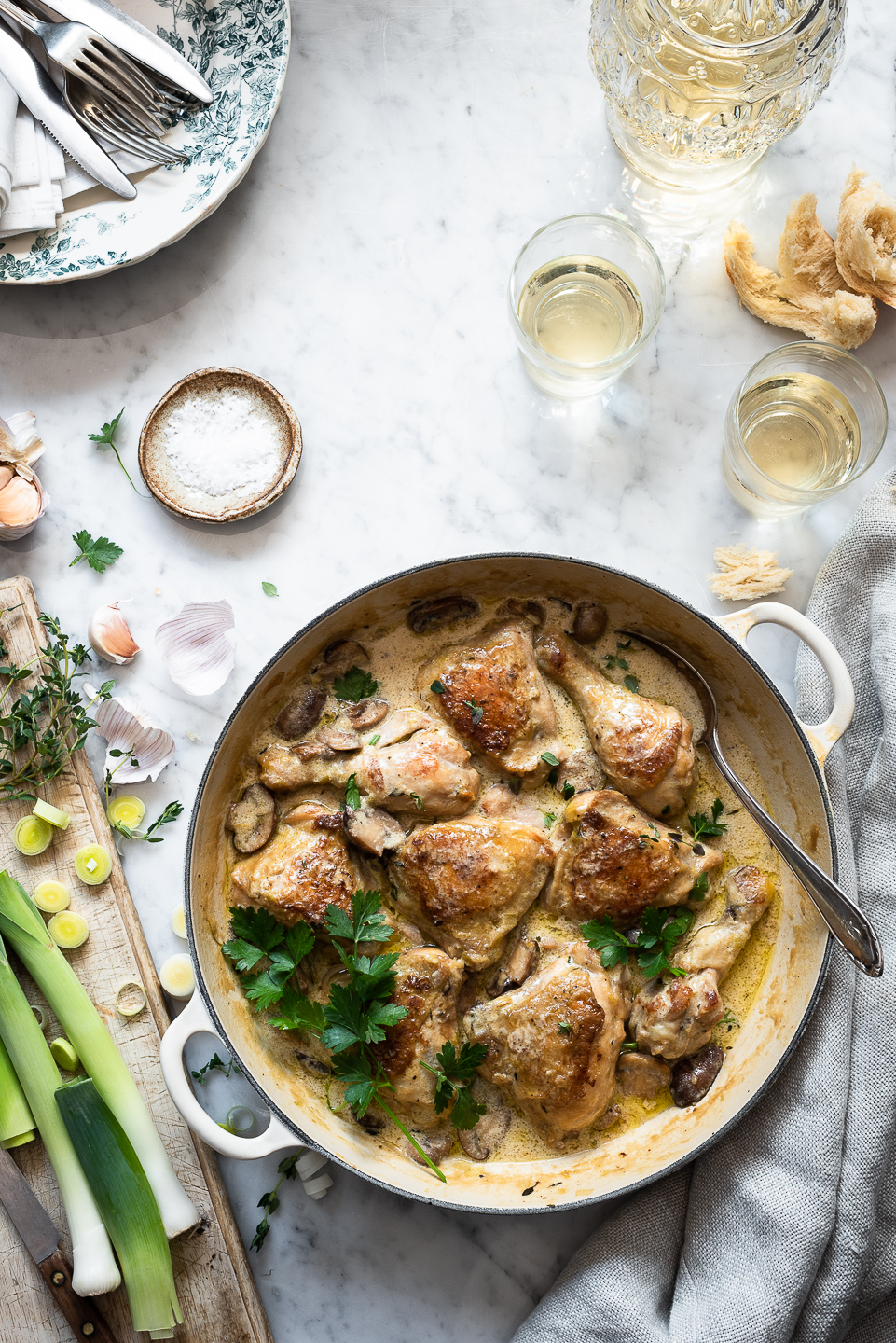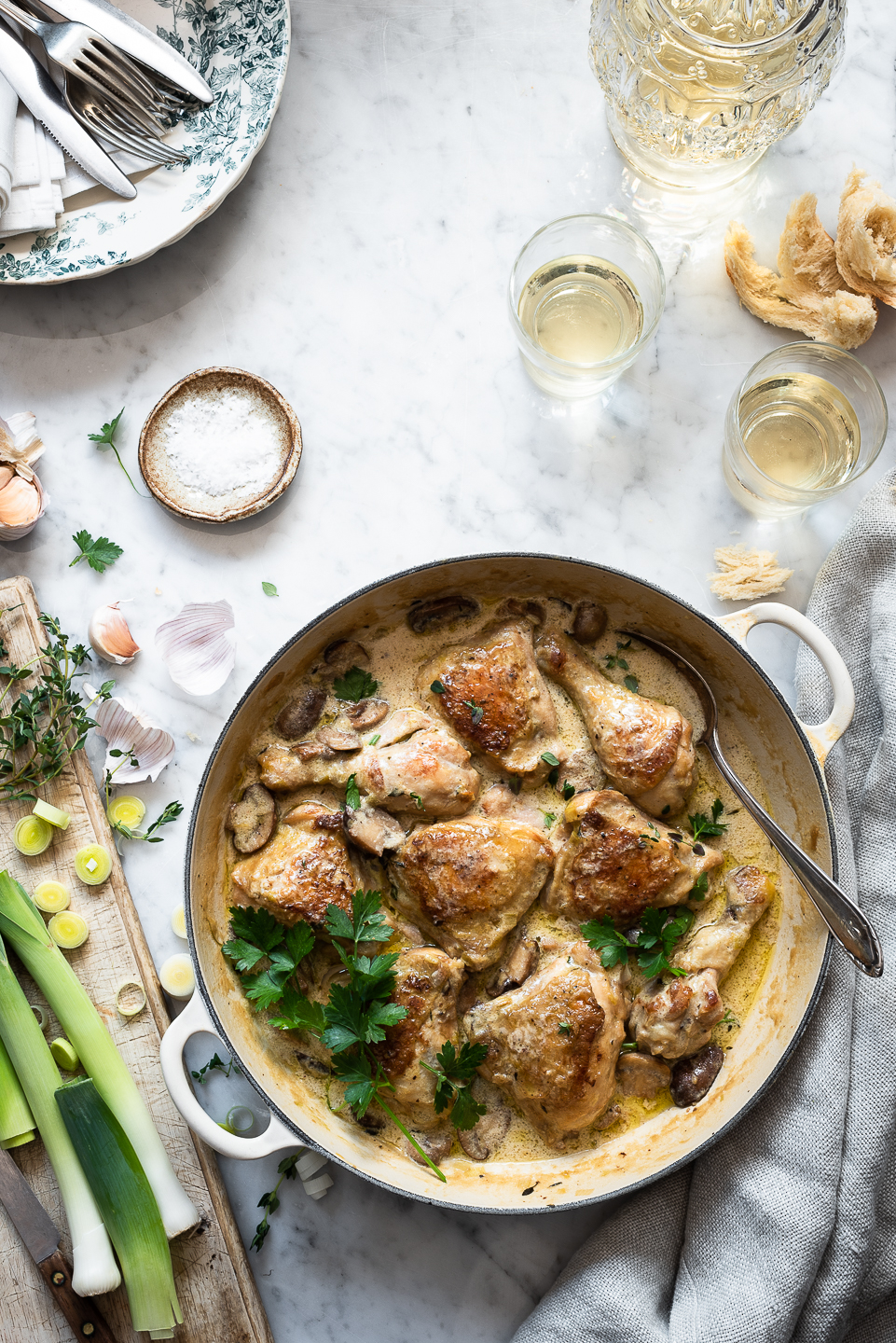 When making this epically popular Chicken and Leek casserole, skin-on, bone-in brown meat is best. The skin helps to keep the chicken succulent and, bone-in joints impart a depth flavour. The recipe also features in the Bibby's Kitchen cookbook.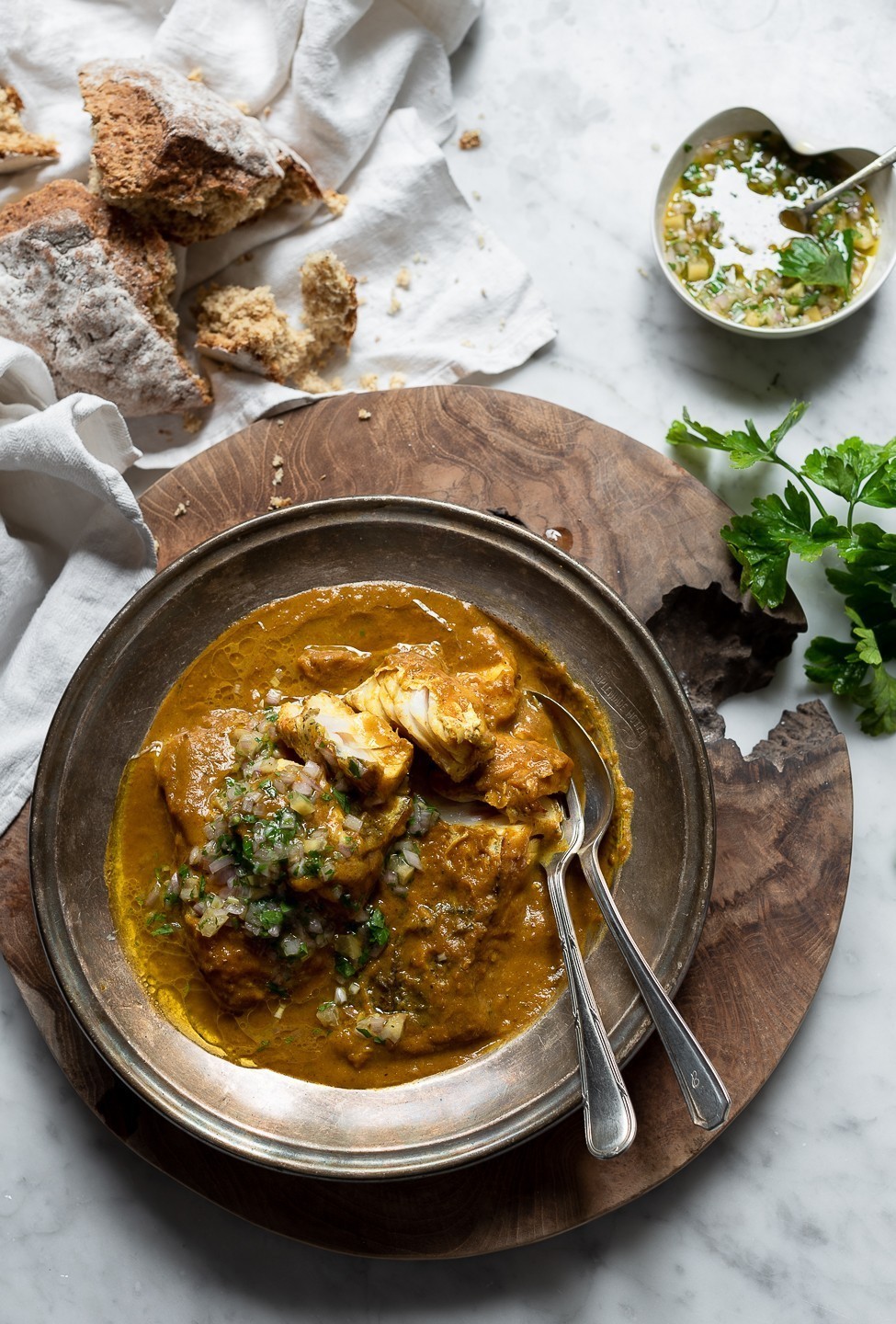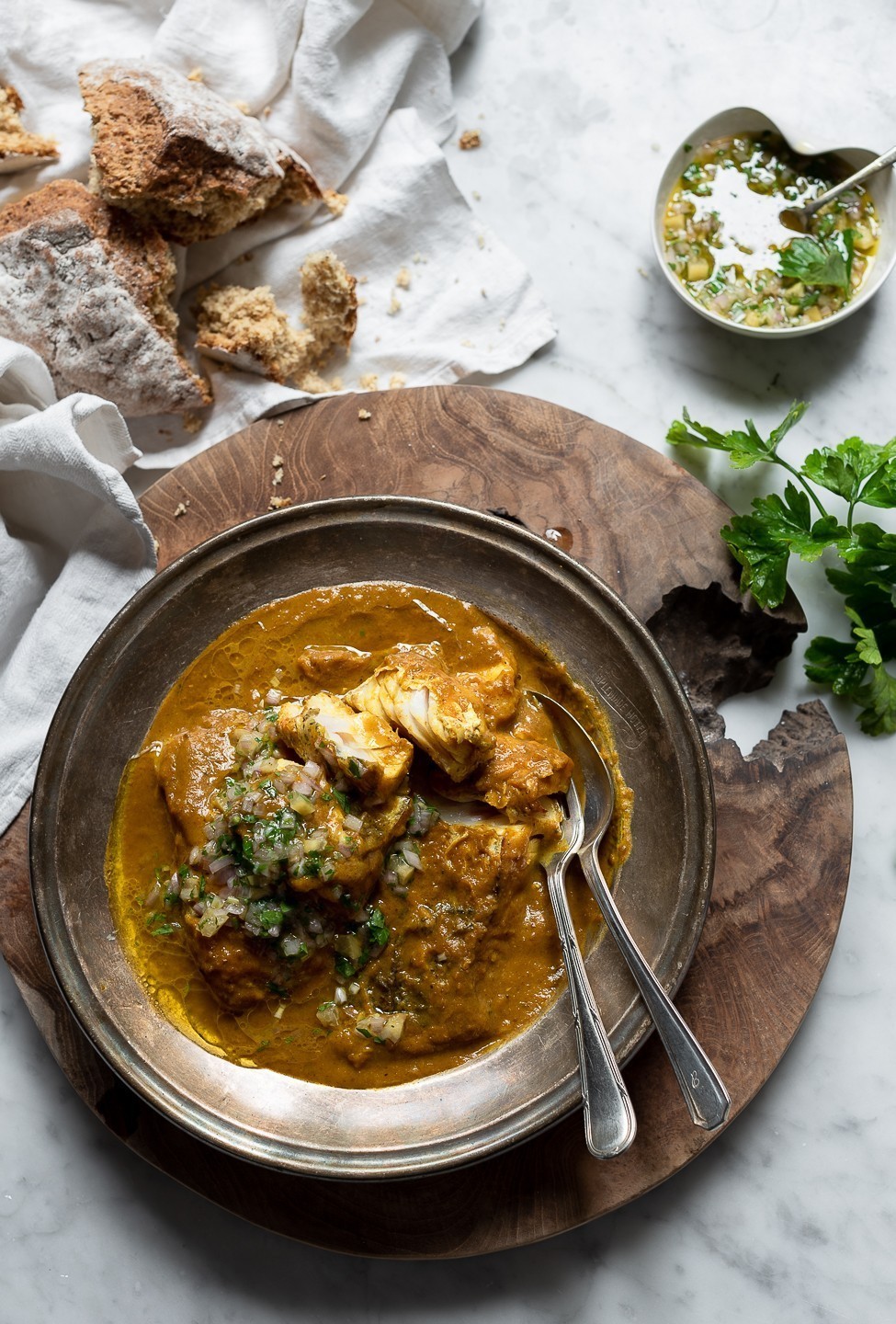 For my traditional Pickled fish recipe I've blitzed the sauce for a smoother texture. This step is optional but a nice change from the usual. I serve the fish with crusty baguettes, or an Overnight ciabatta bread to soak up the golden turmeric sauce.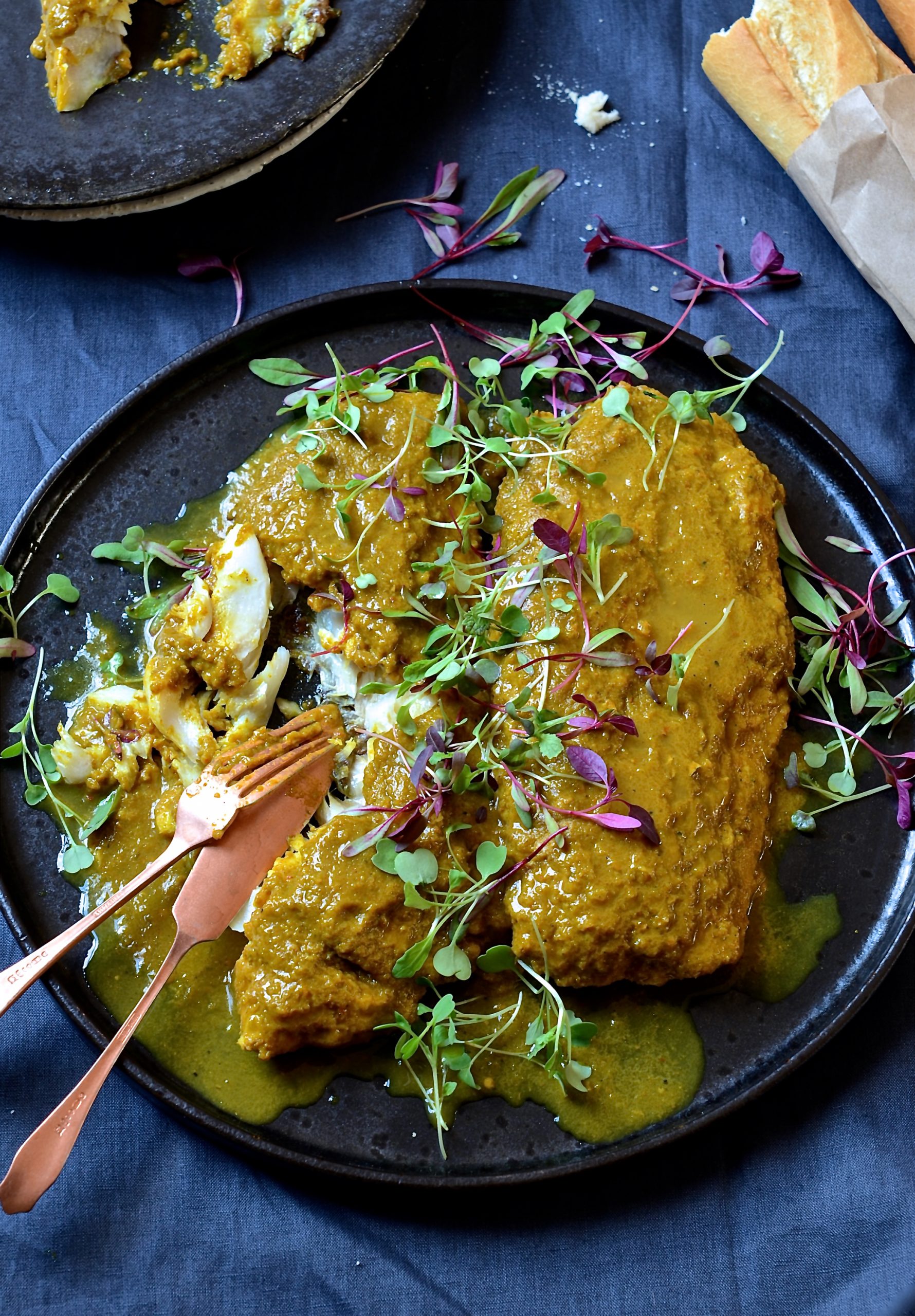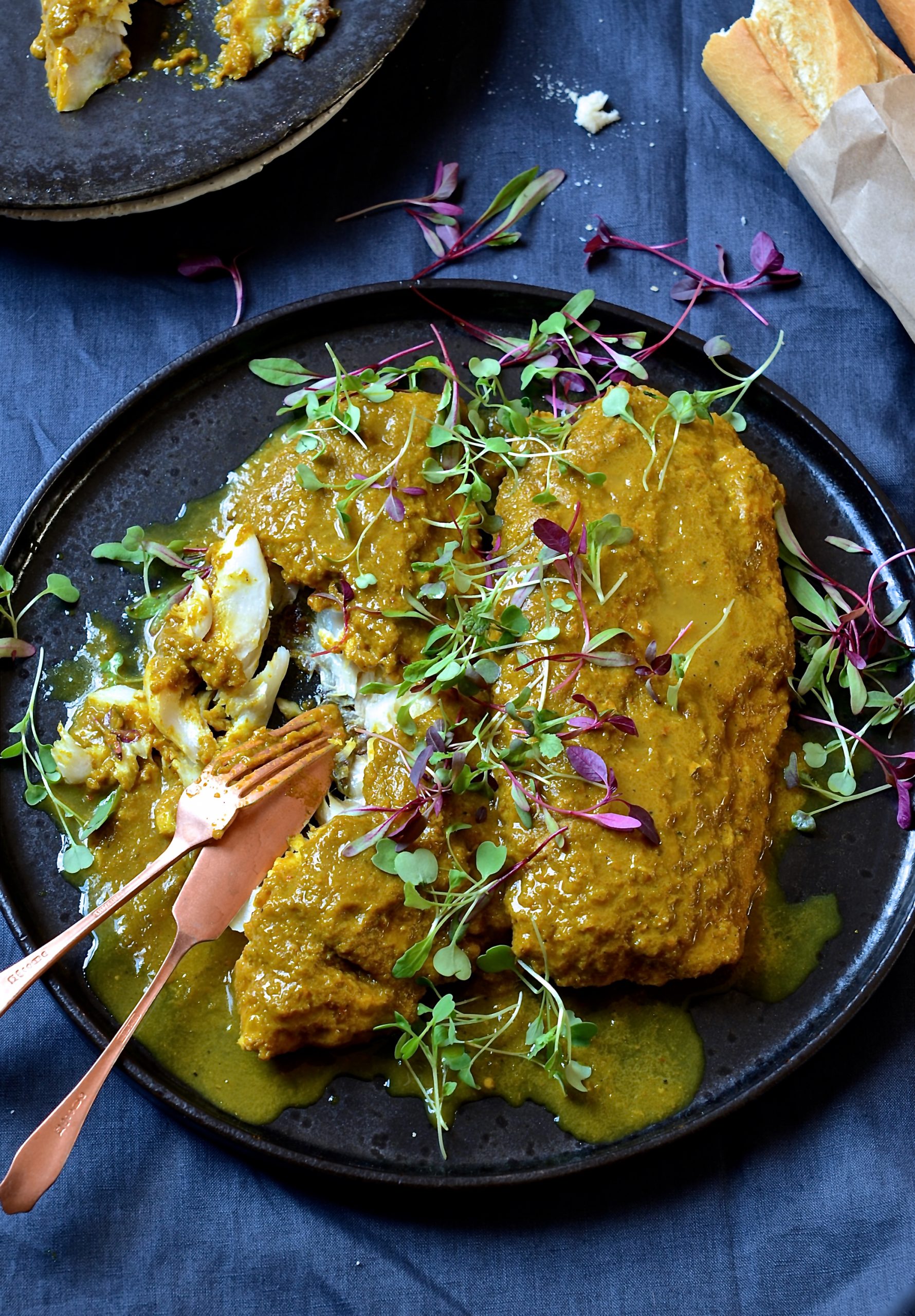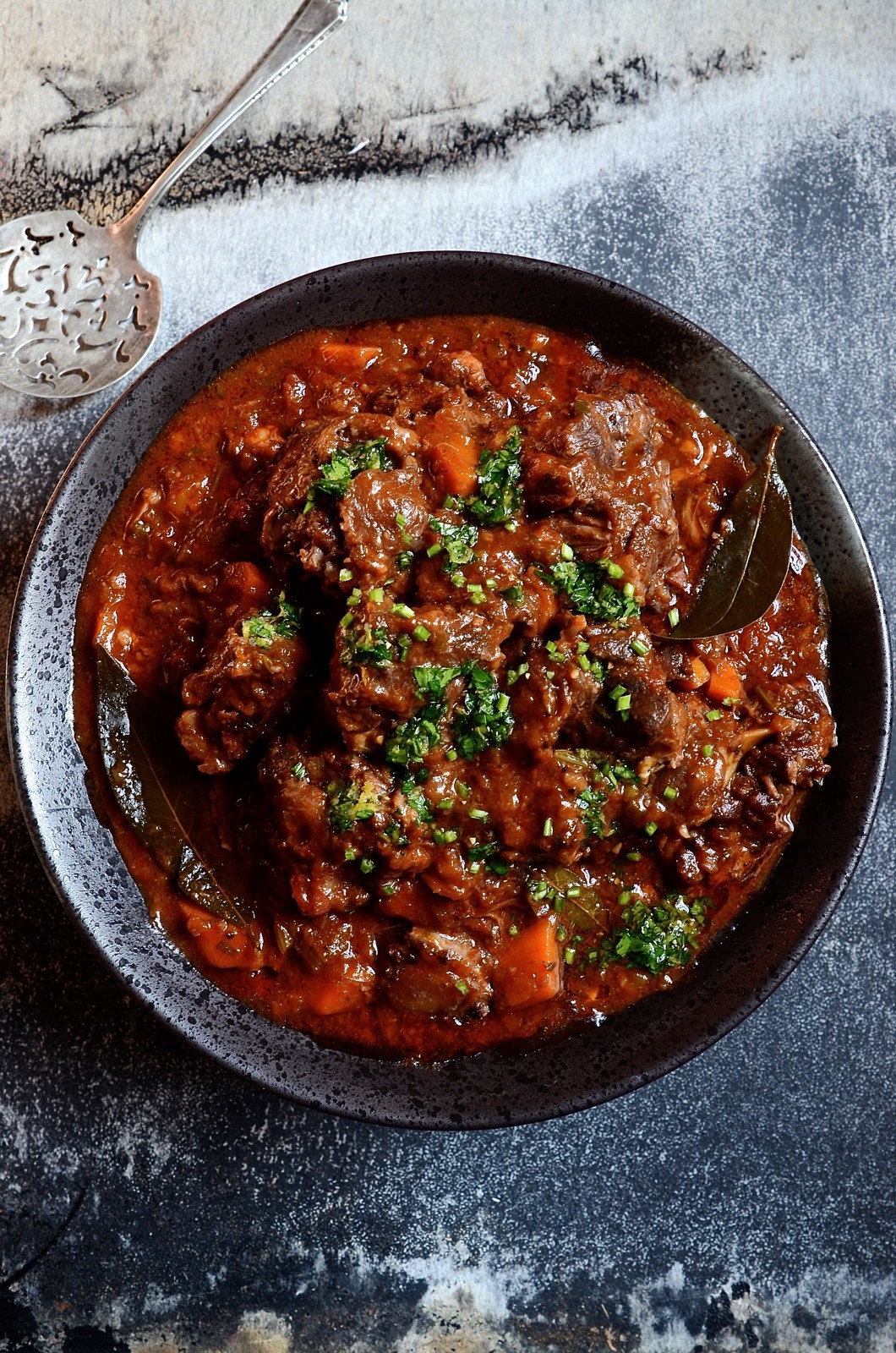 A rich meat such as this, needs somewhere soft to nestle like say, fluffy mashed potatoes. I rather like the idea of creamy parmesan polenta. When making Oxtail, I like to keep the vegetables light and fresh. Steamed beans or orange and thyme poached carrots are lovely accompaniments.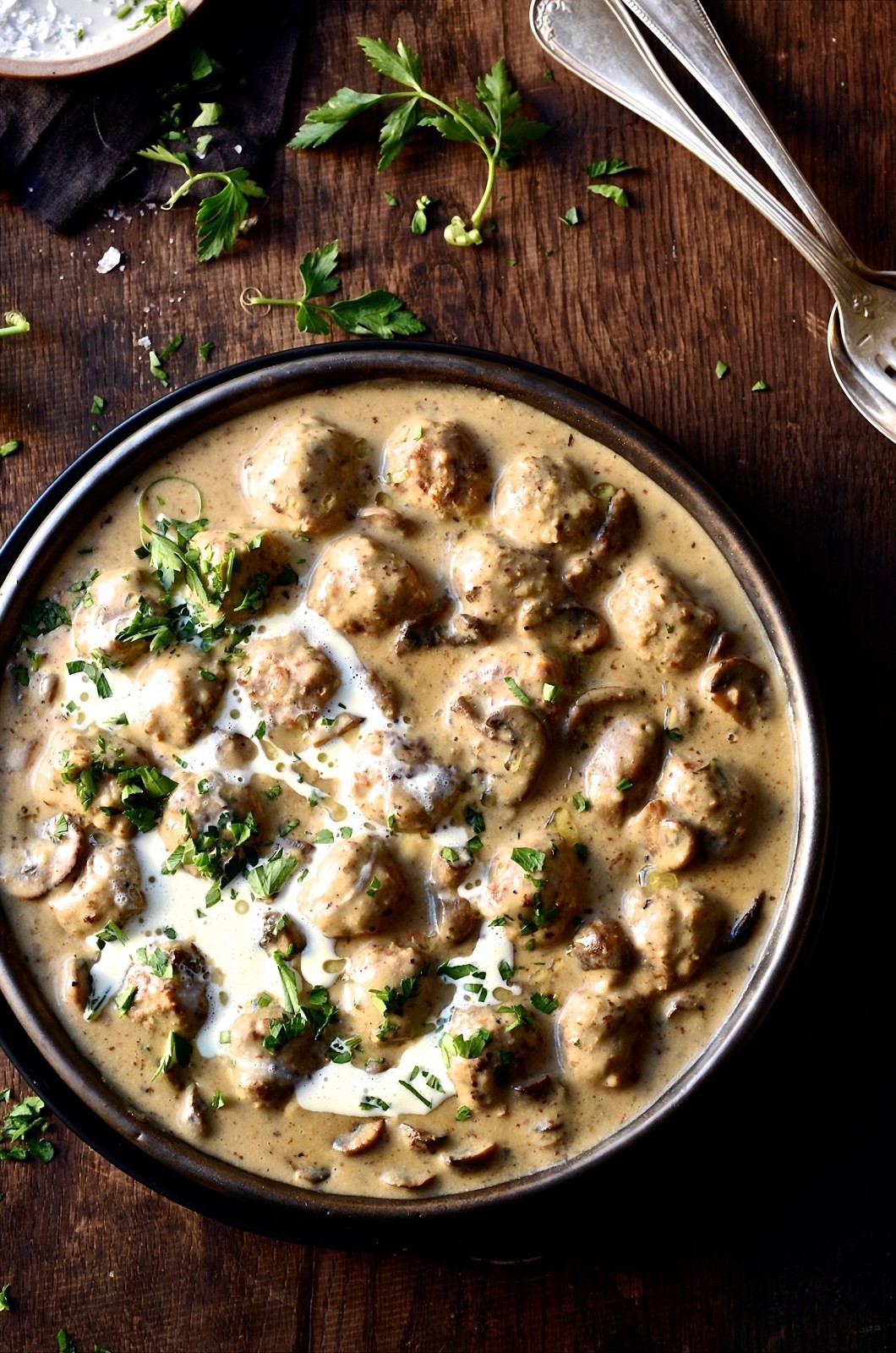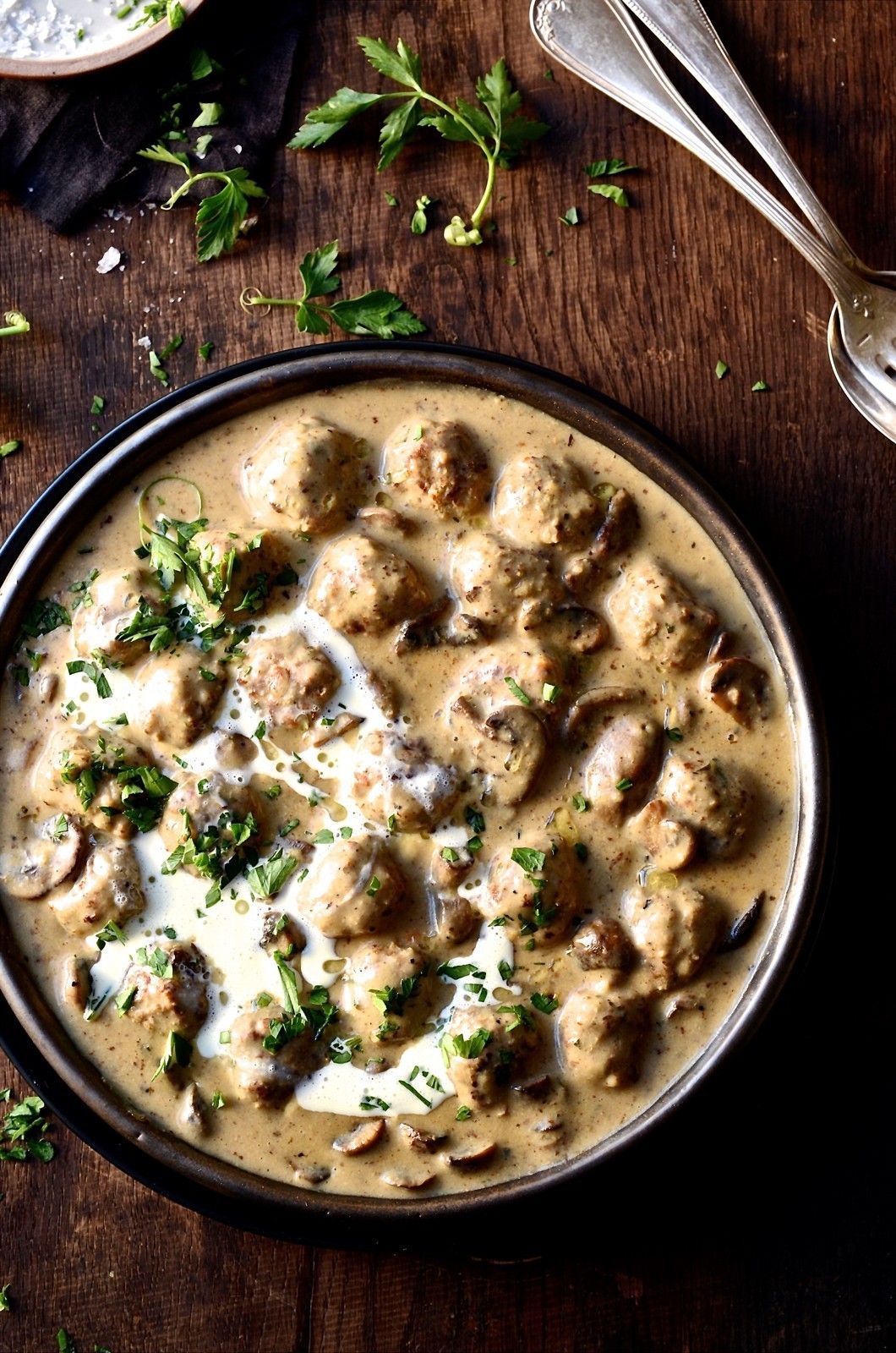 Traditionally, Swedish meatballs are made with pork mince. I made it with beef mince and it worked a charm. I also added mushrooms and a drizzle of lemon infused extra virgin olive oil.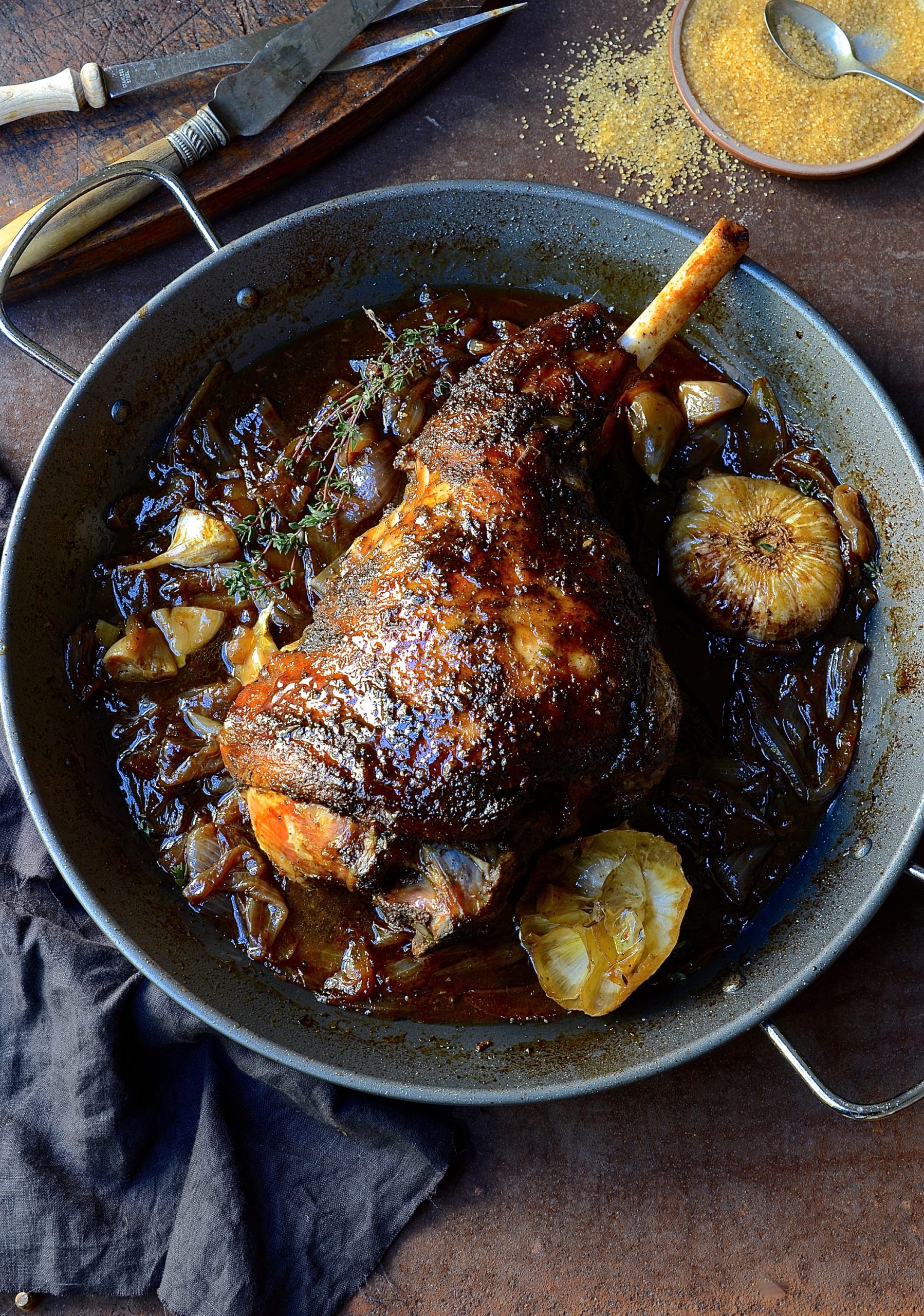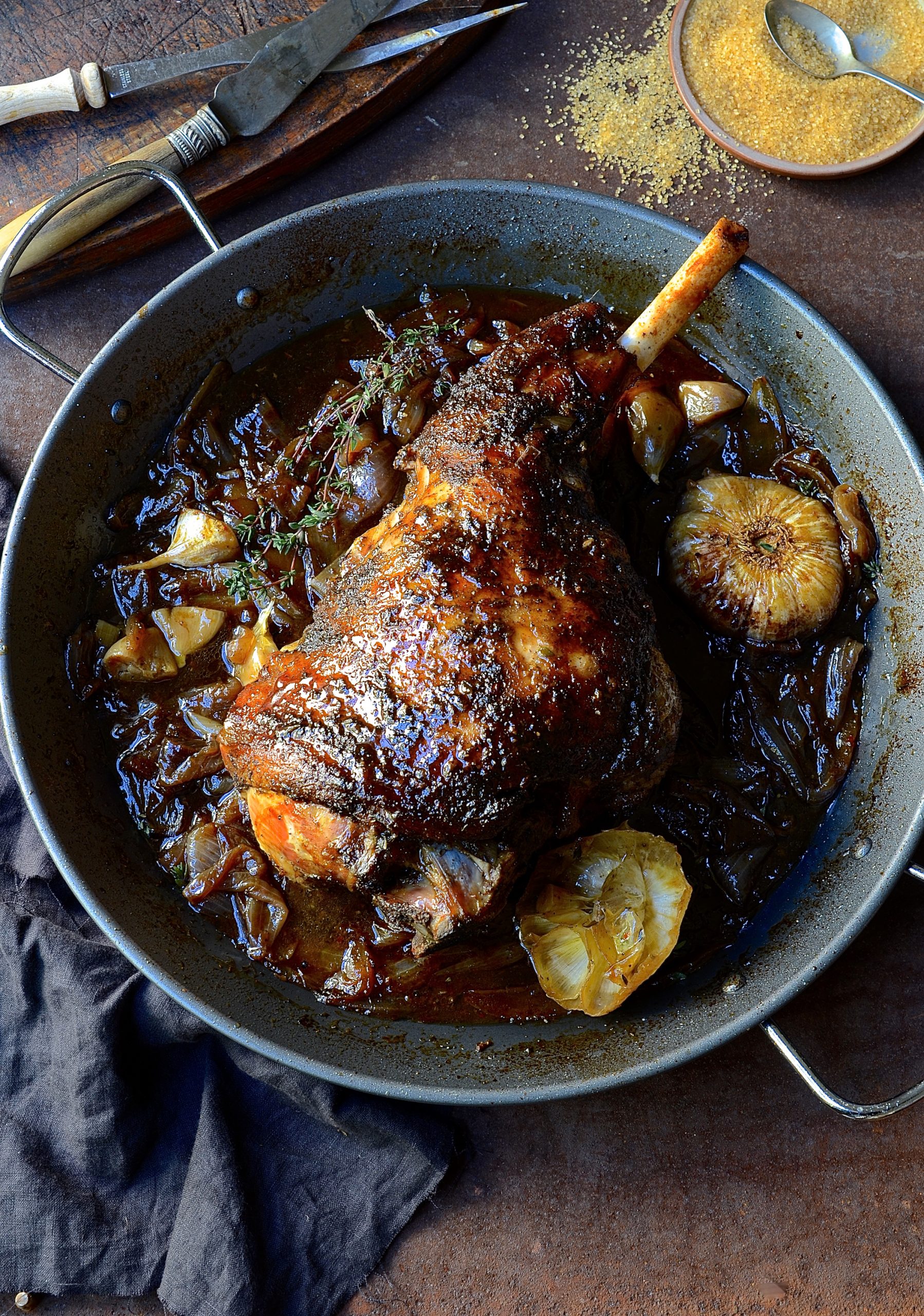 Roast Leg of Lamb with Sweet Onion Marmalade.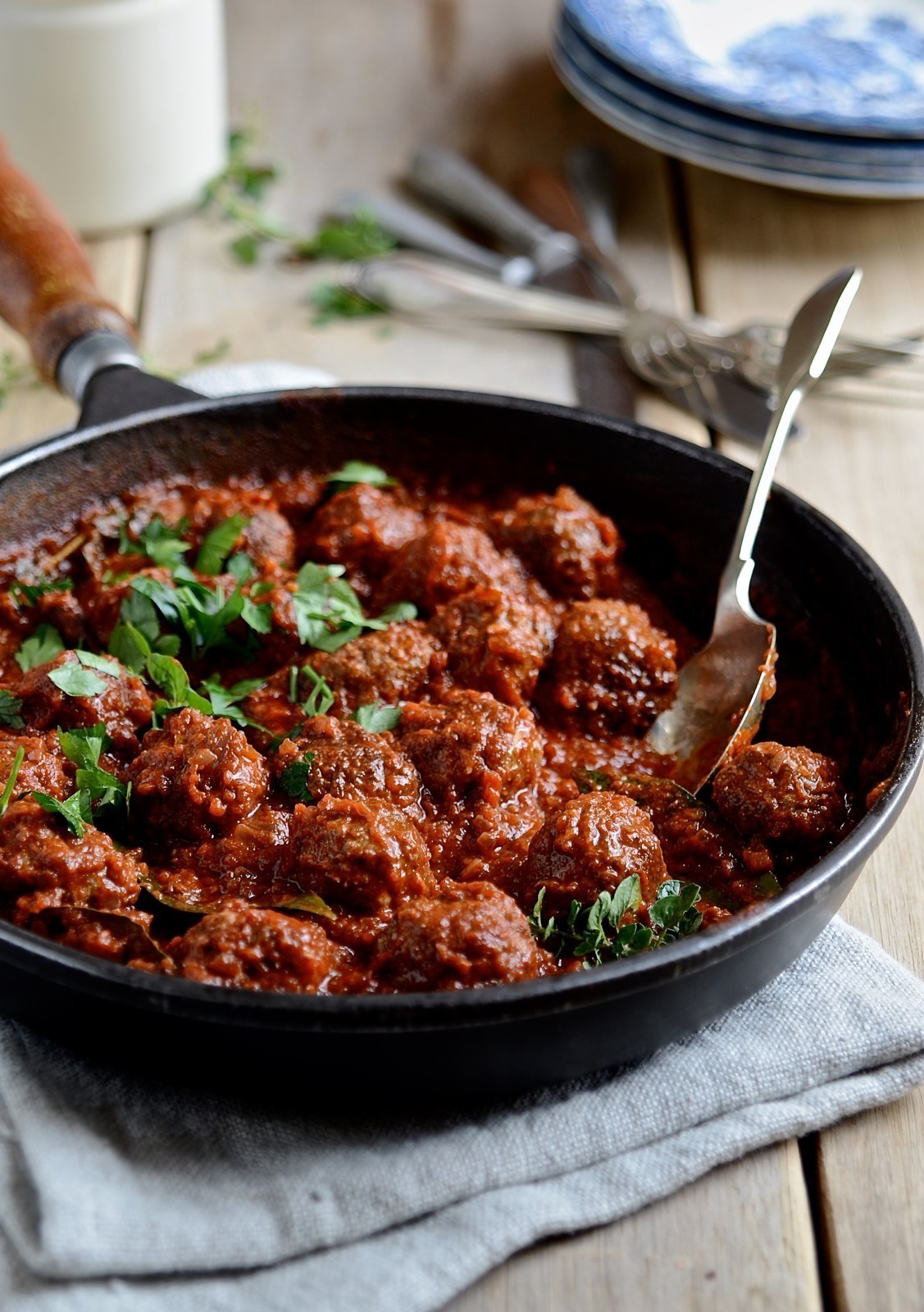 Yes, more meatballs. Spanish meatballs are a firm favourite on the blog, year after year. They're gutsy and flavoursome. Often, I'll serve them with a simple butter bean mash. Polenta is also good. If you need to make these gluten-free, omit the breadcrumbs and replace with ground almonds.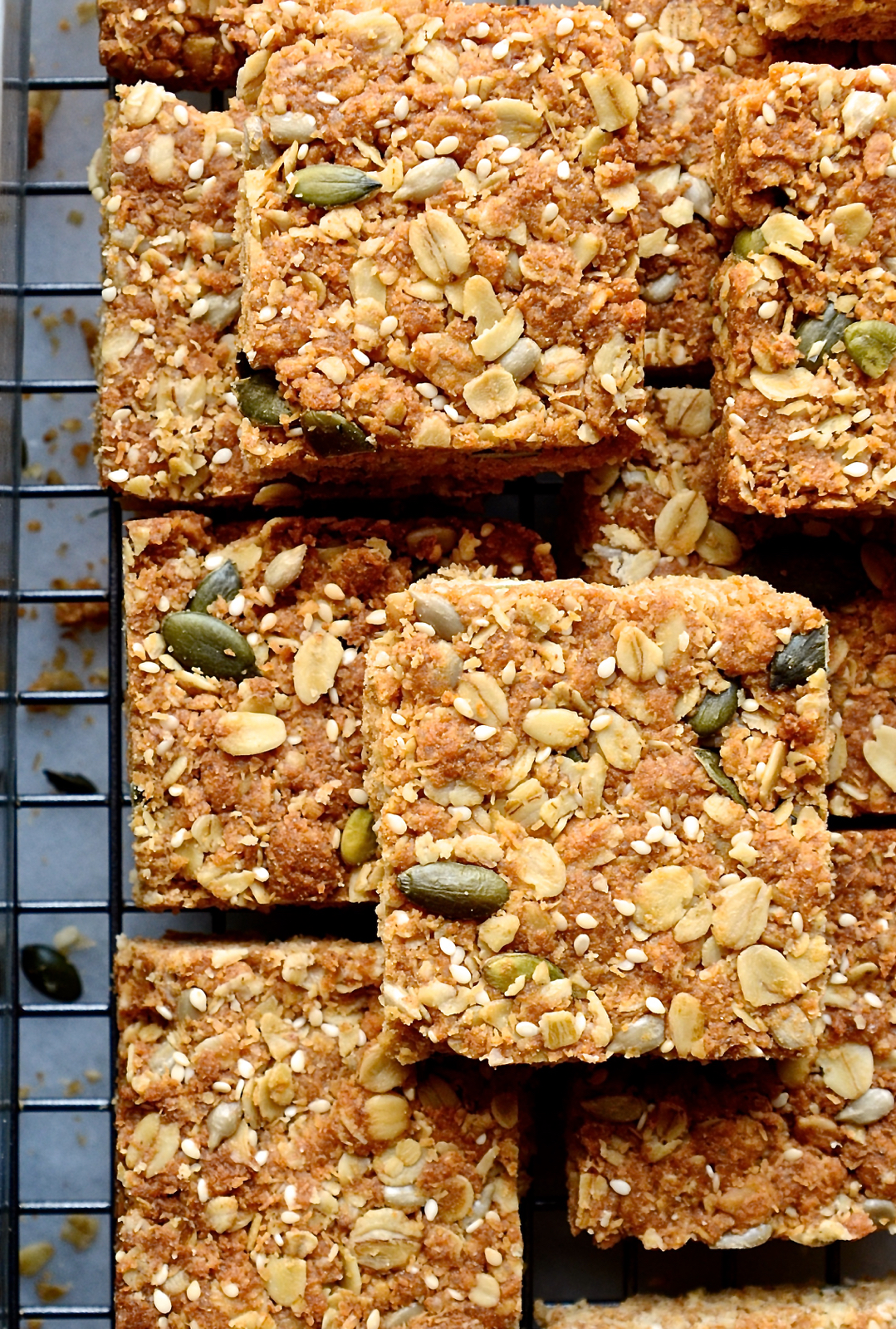 These healthy seeded oat crunchie recipe is like Granny's secret recipe, but with a few healthier tweaks. I've used a combination of butter and coconut oil. A 50/50 compromise helps to include the nutritional benefits of coconut oil, without forgoing the rich buttery flavour. I've replaced the golden syrup with honey. These oat crunchies are irresistibly good. Do give them a try.
Anzac biscuits need no introduction. They're much like a South African crunchie with all the usual suspects, plus raisins, honey and bran flakes. The texture is toothsome and crisp, more a biscuit than a cookie. Absolutely delicious!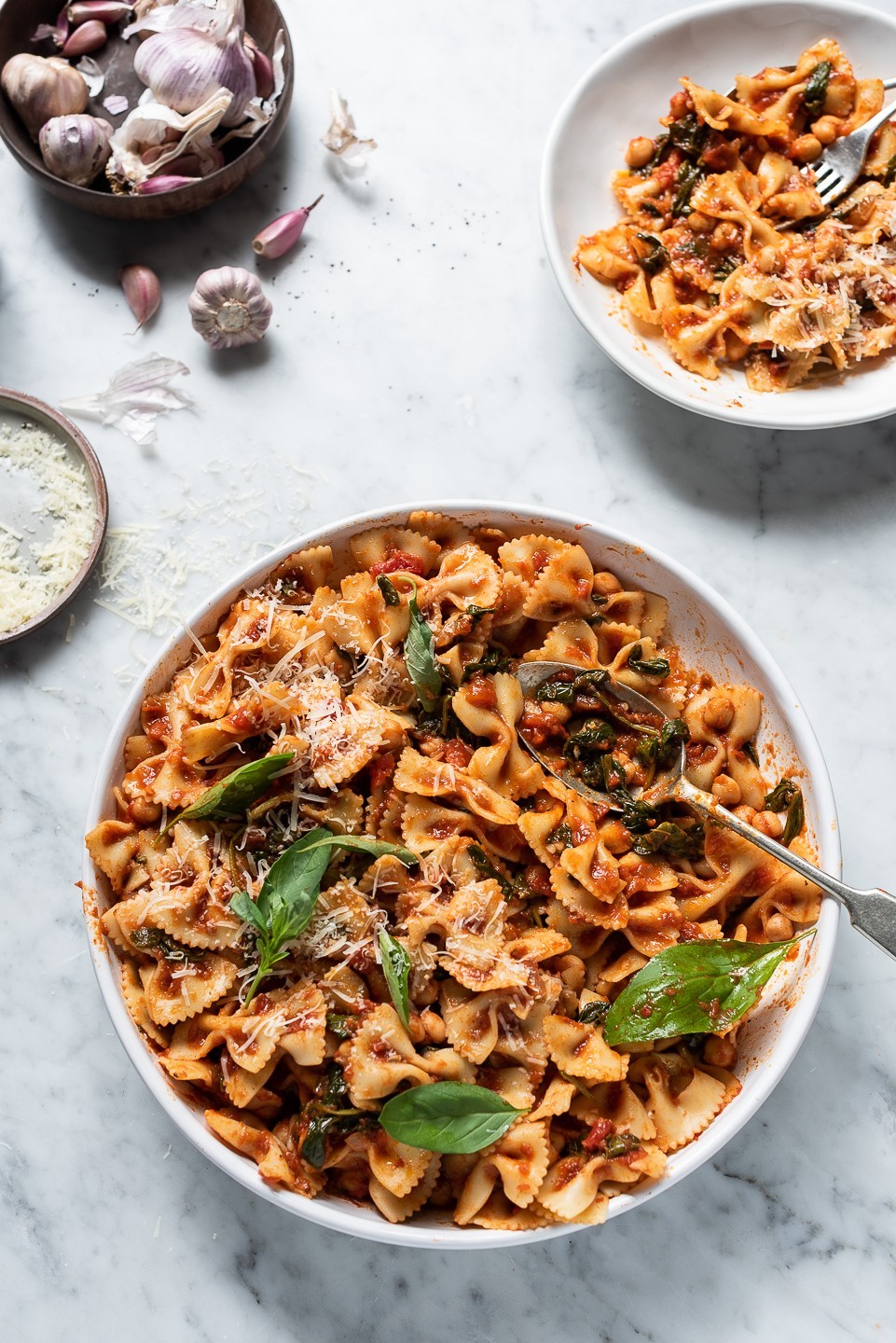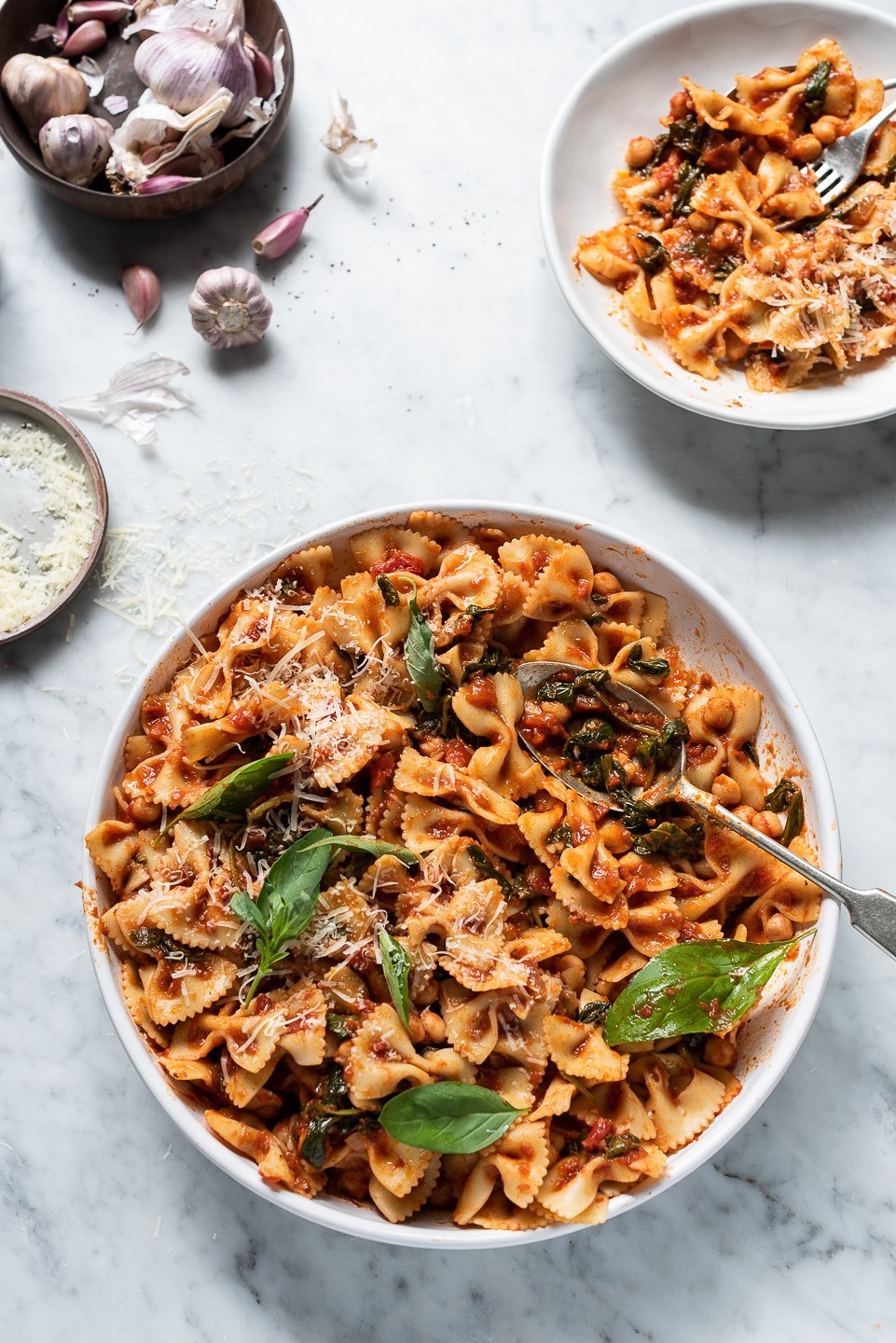 Except for the greens, this Spinach and chickpea pasta is made entirely from pantry ingredients. Tinned tomatoes, pulses and punchy pastes add instant oomph. No pantry worth its salt is complete without Italian staple, pasta, so there's that, too.
This Courgette and ciabatta frittata is the first recipe I made from Ottolenghi's cookbook, Simple. If you're the type of cook that likes uncomplicated, this book should be on your kitchen counter.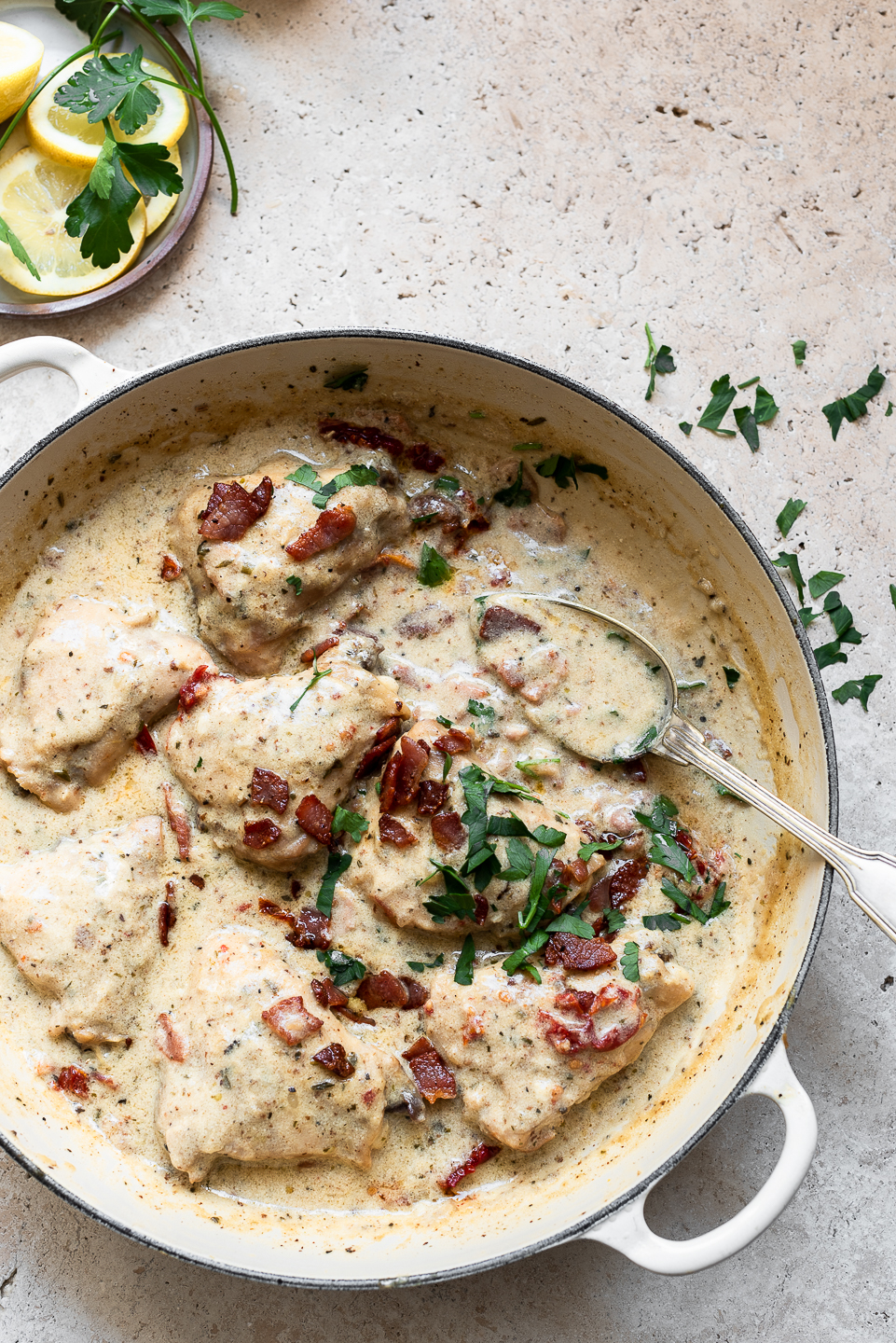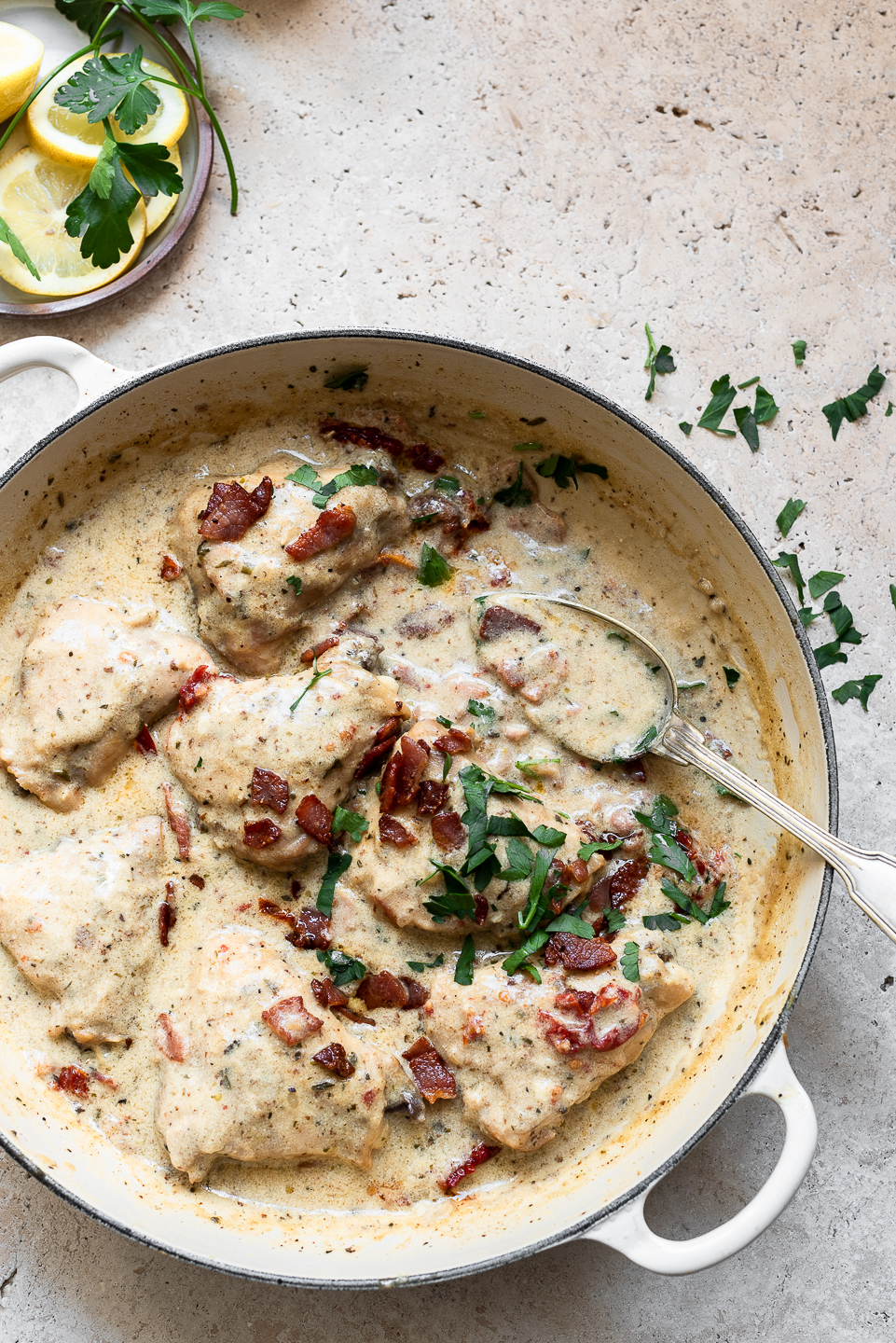 The recipe for my Rosemary and bacon chicken is versatile enough to allow for a bit of tinkering. Feel free to omit the bacon, in which case, finish with a handful of toasted pine nuts. It adds a nuttiness that's well-suited to the Mediterranean flavours of this dish.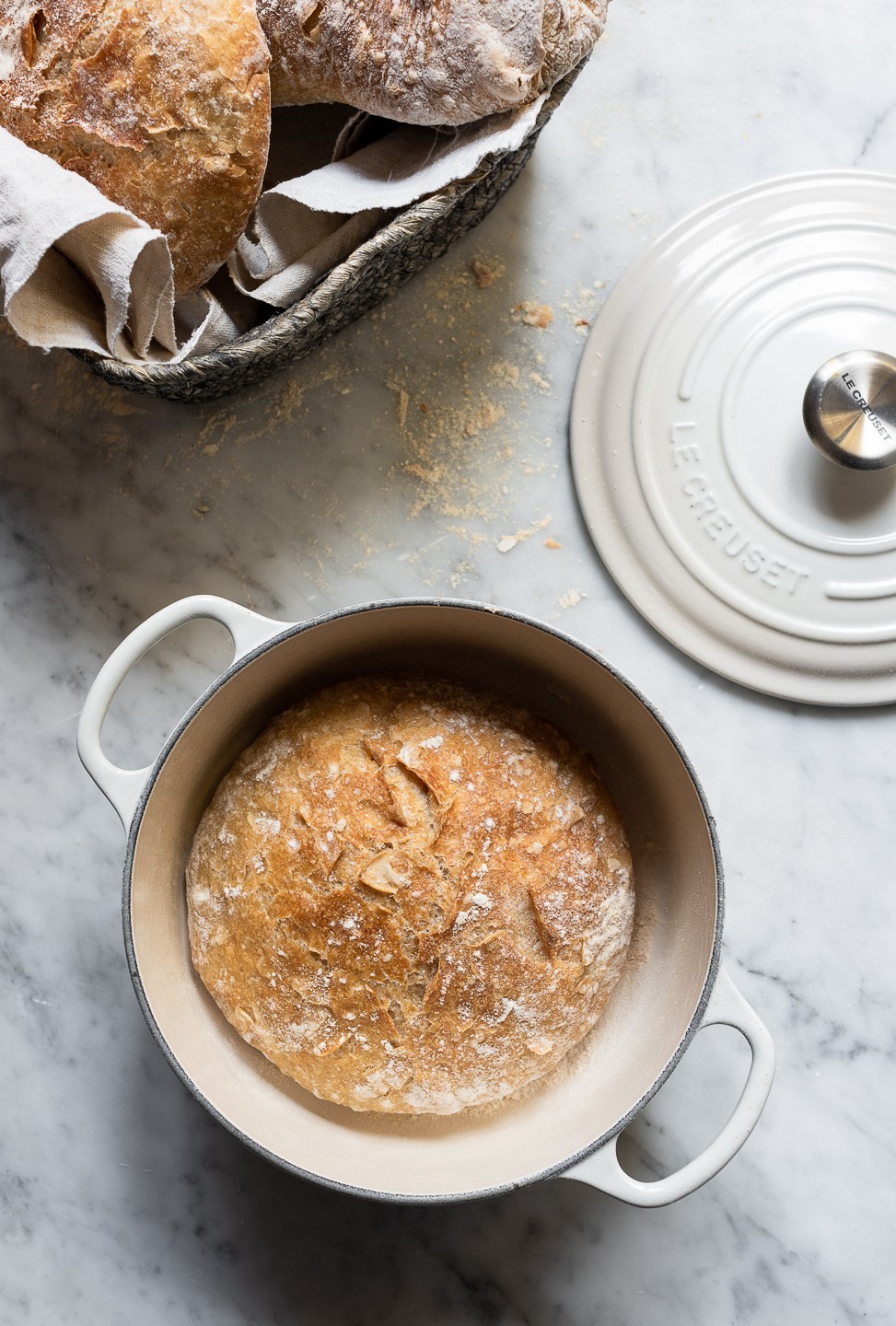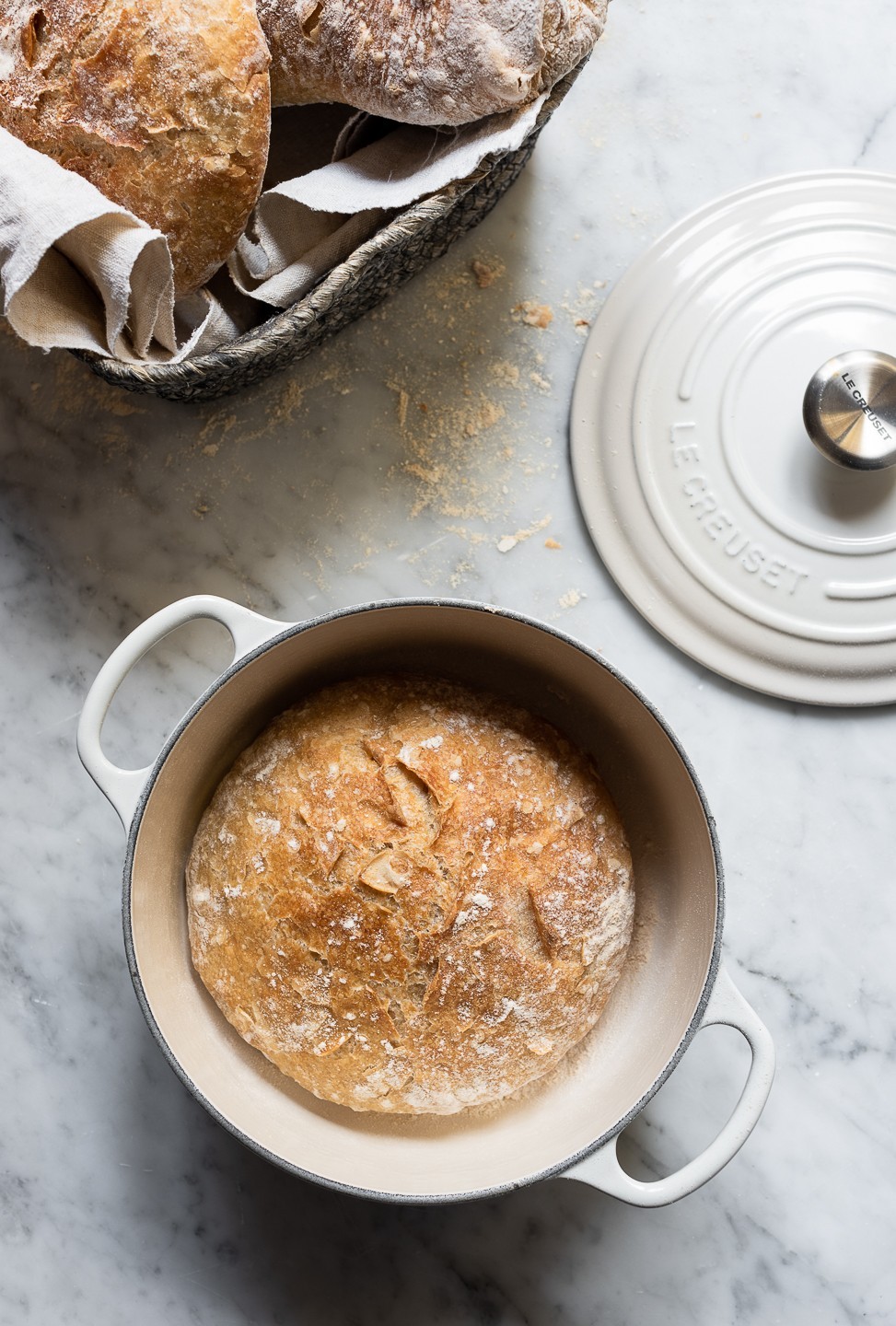 The recipe for this Overnight Ciabatta is from my Cookbook, Bibby's Kitchen – The Essence of Good Food. Like all the recipes in the Breaded Table chapter, no sourdough starter or poolish is needed. It's straight forward mix, proof, shape and bake – 101 bread making, if you will. Traditionally, ciabatta, so called because of its slipper-shape, is a free-form. No two breads look identical. Here, I've included two options, a pot bread-style and the classic Italian, slipper bread. For the the potted bread, I'm using the Le Creuset Signature Round Casserole.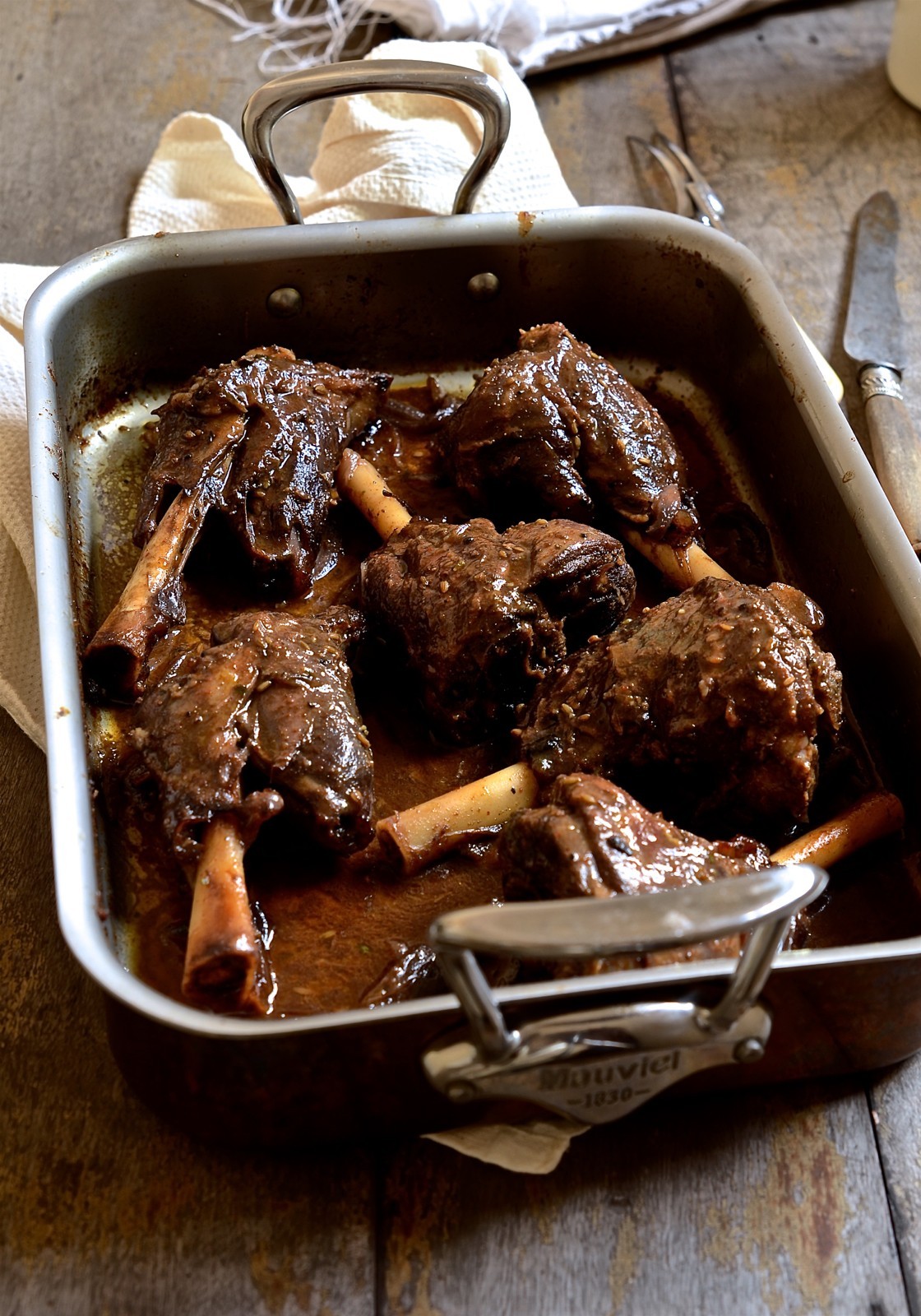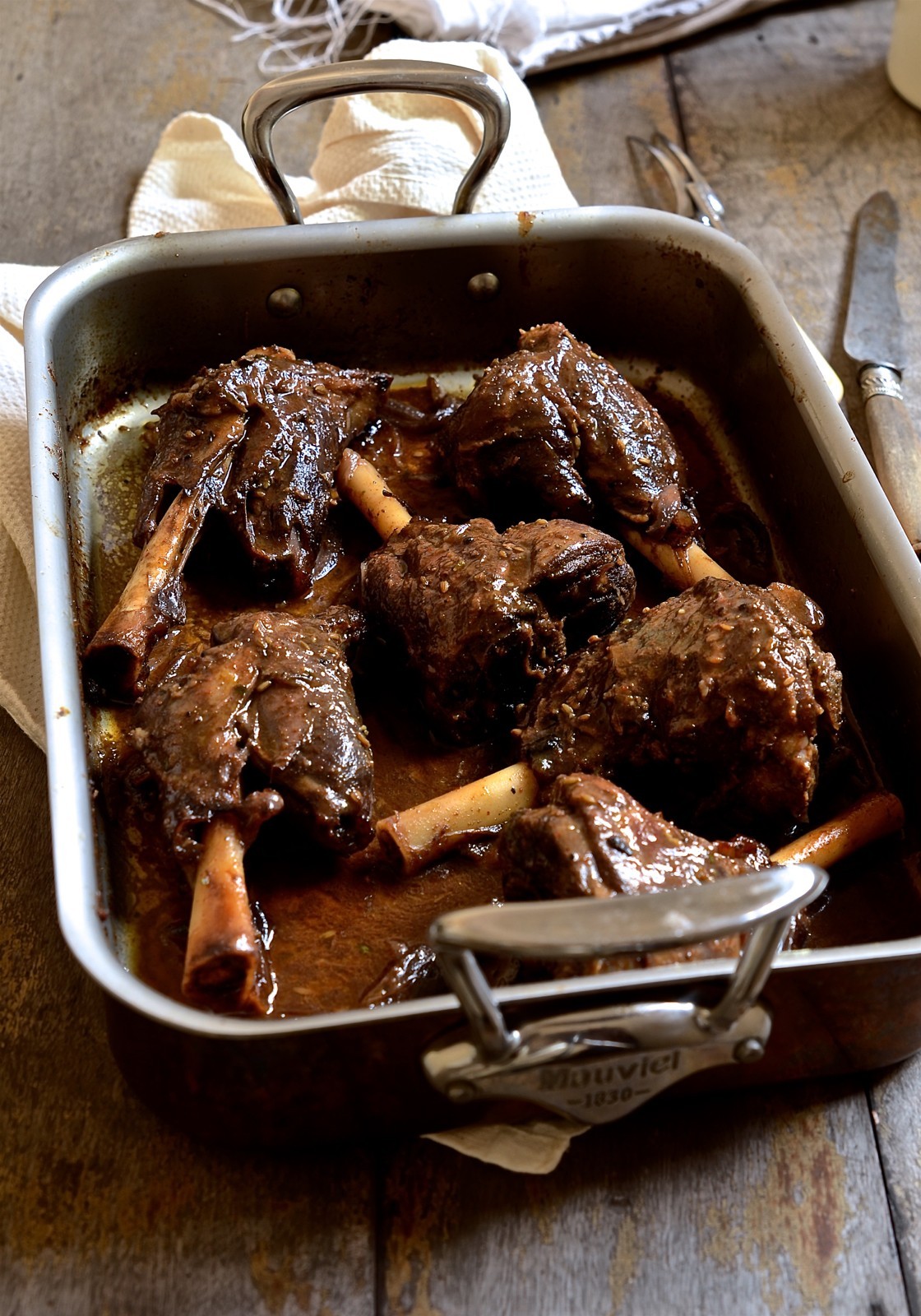 Marinated overnight in garlic and earthy spices, a slow roast lamb shank shawarma is worth getting excited about. The meat is meltingly tender with a rich onion gravy that contrasts the sweet fattiness of lamb.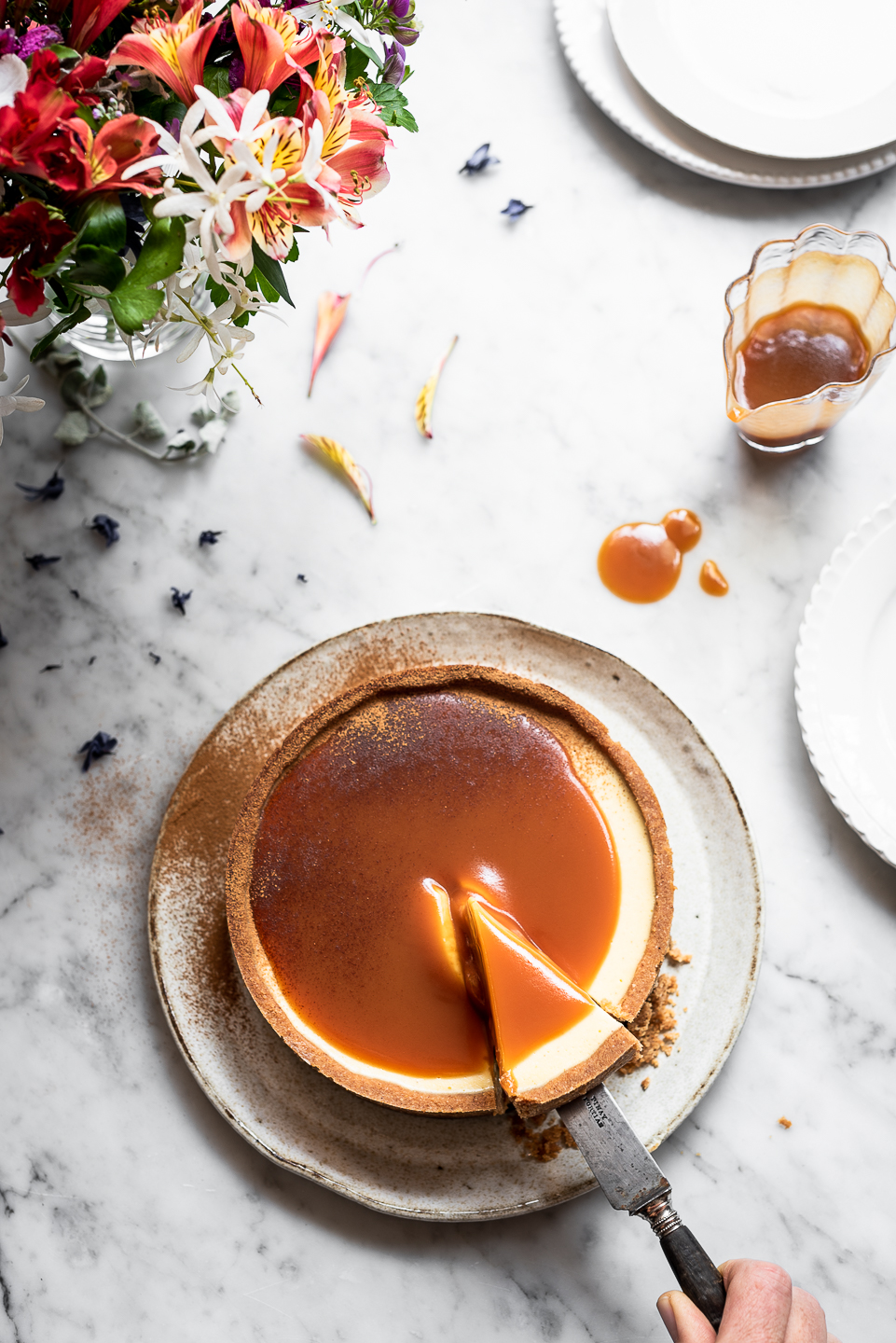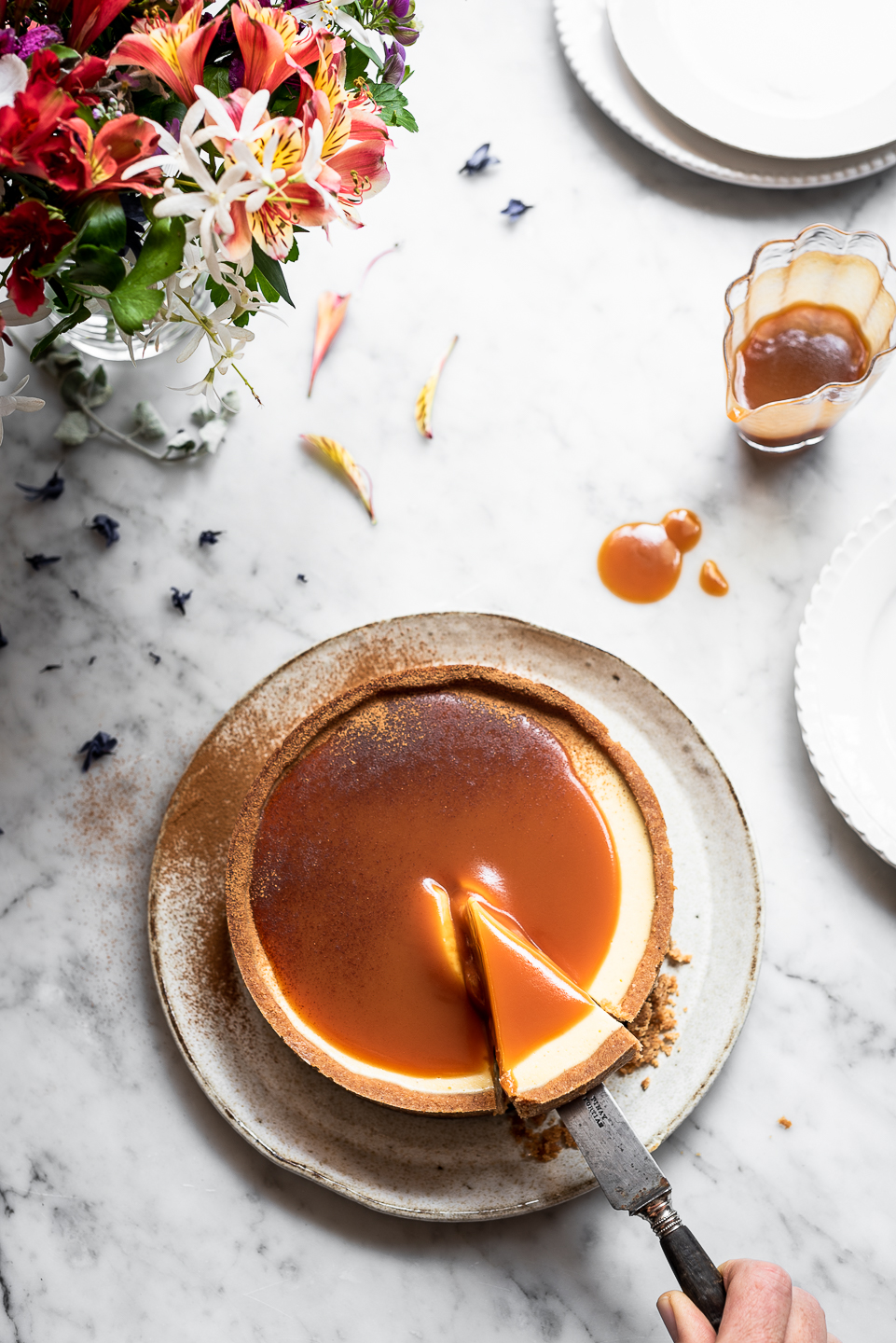 When I eventually hang up my apron, I hope my girls will still be talking about this Milk tart cheesecake.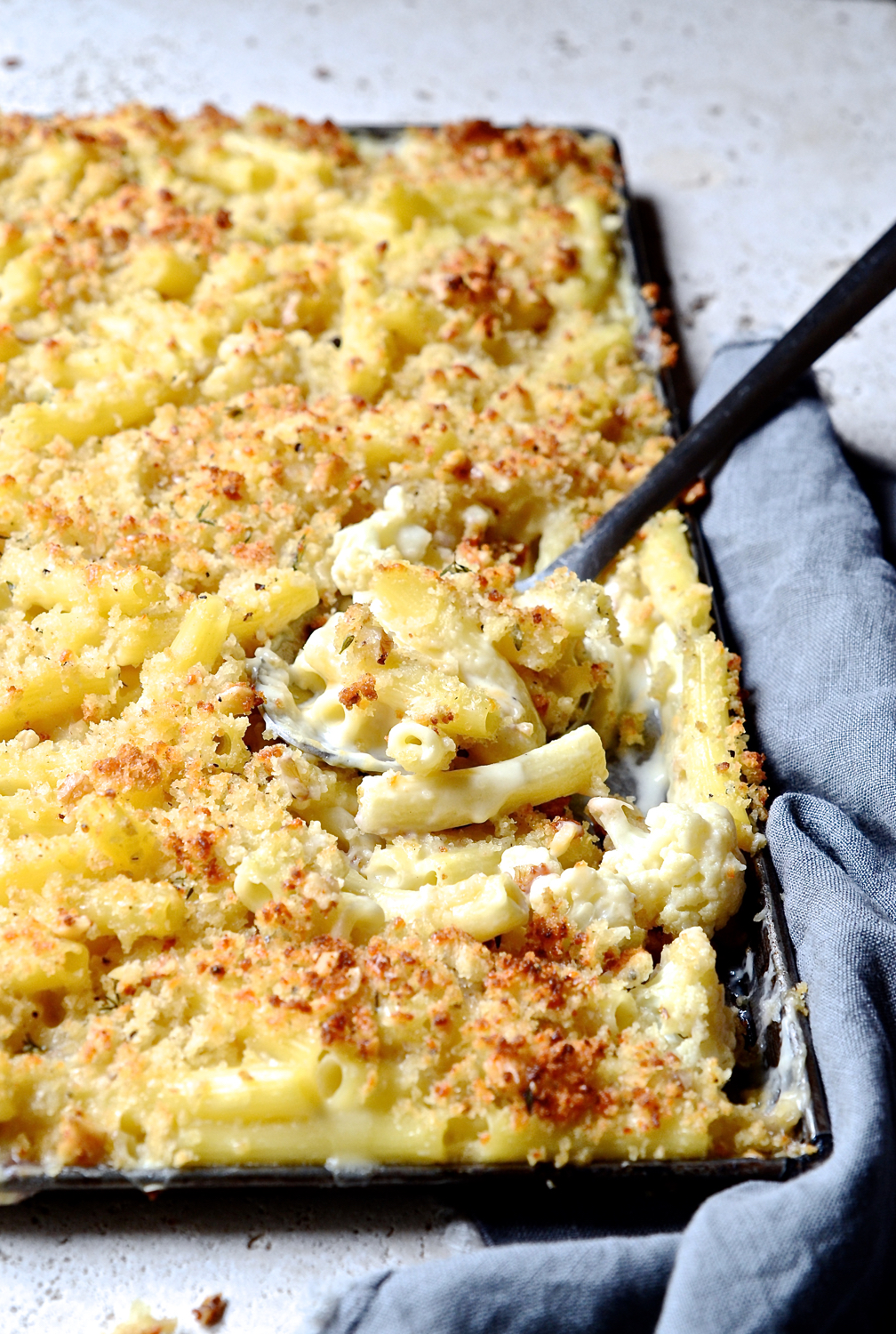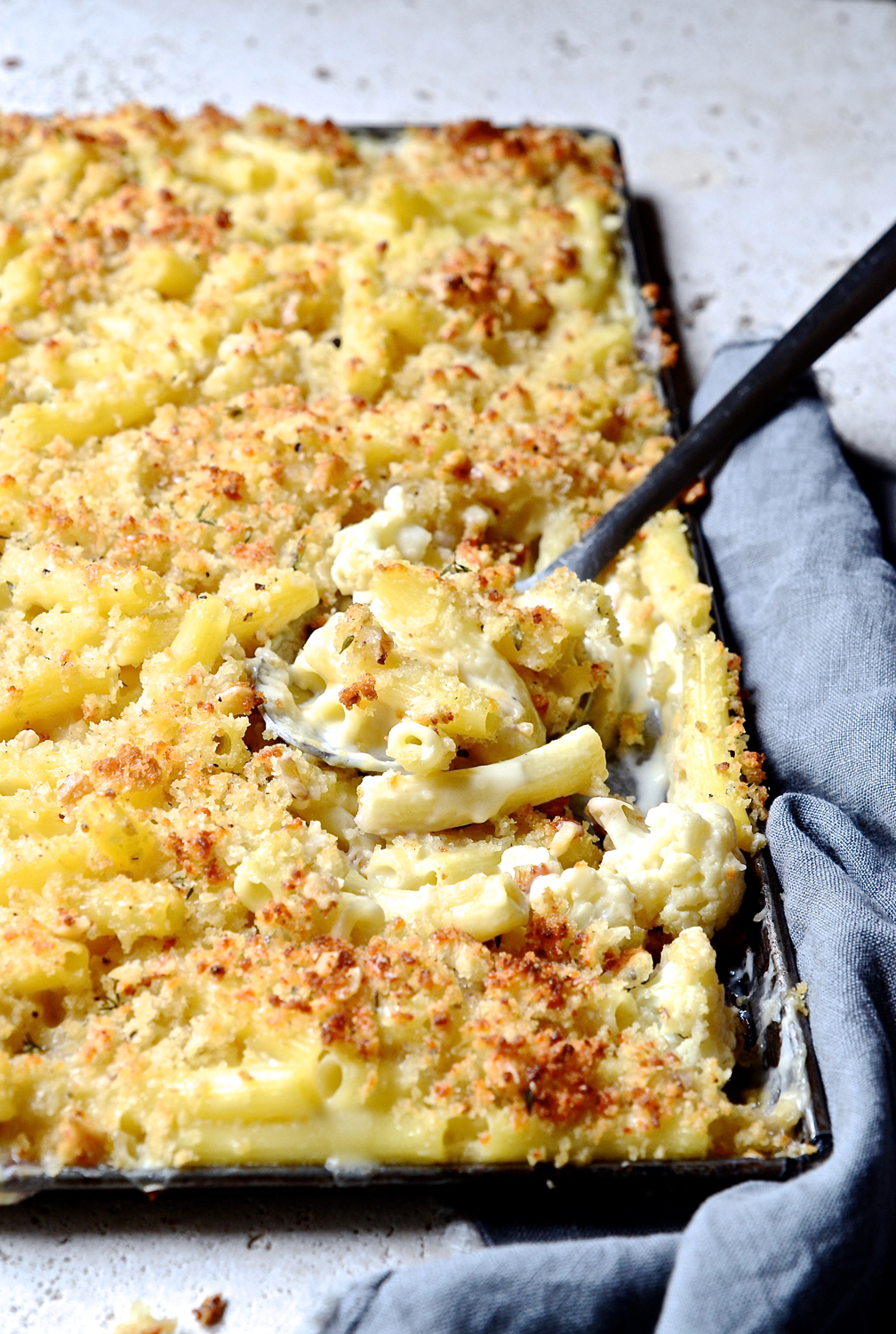 Mac and cheese is sure-fire crowd pleaser. Over the last 7 years of blogging, I've shared have several of our favourite versions, this Roast cauliflower Mac and Cheese being one of the all time favourites. While the recipe is my own, the idea to use a sheet pan is one I found on Food 52. Amanda Hesser explains that a baking sheet is the only way to ensure everyone has their fair share of crunchy toppings.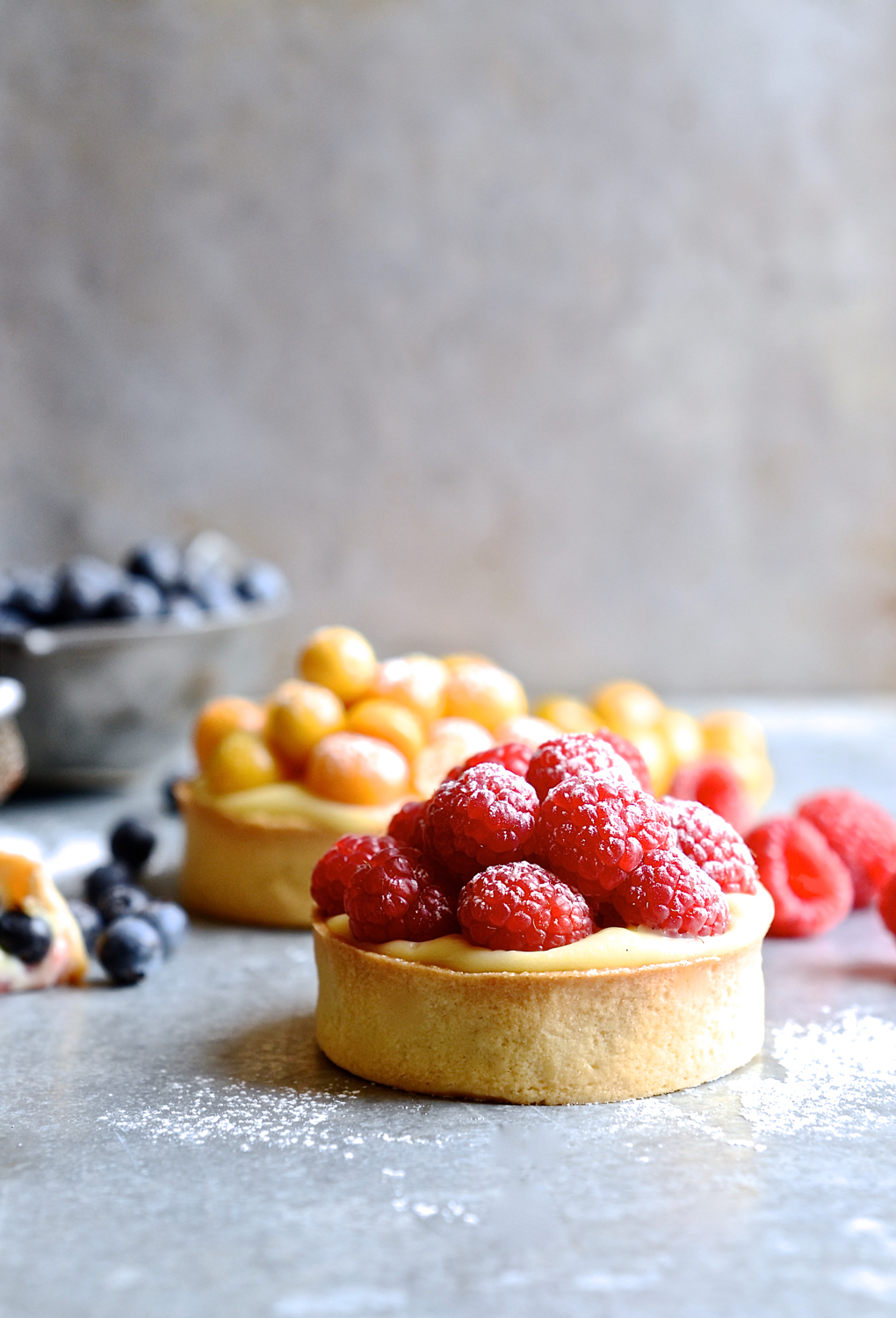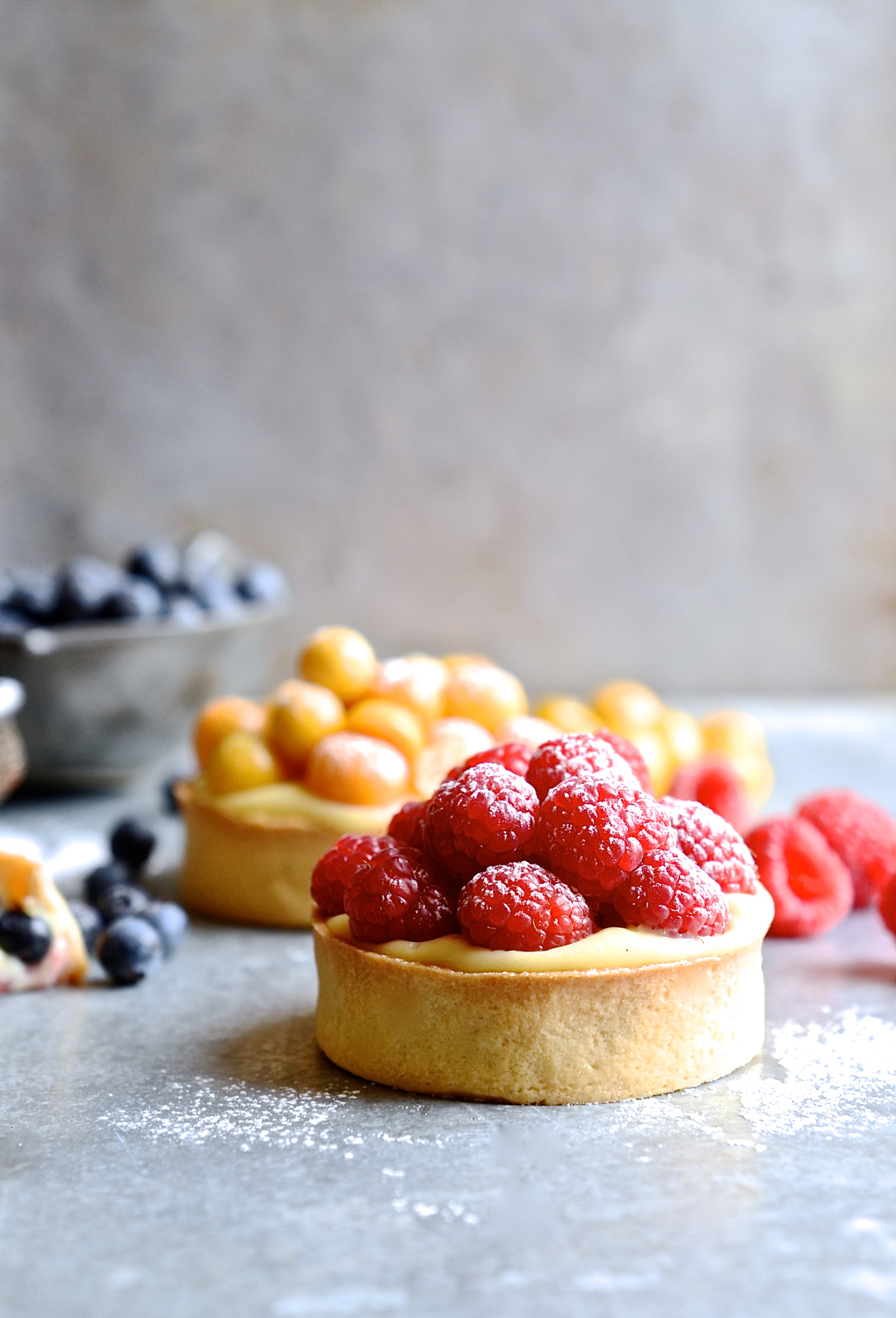 What could be more French or swoony than Crème pâtissière summer berry tarts?  They're the darlings of local Patisserie windows. The classic pairing of buttery pastry with velvety custard and seasonal fruit is requisite to any baker's repertoire. Crucial to the success of any tart or quiche though, is a crisp pastry base.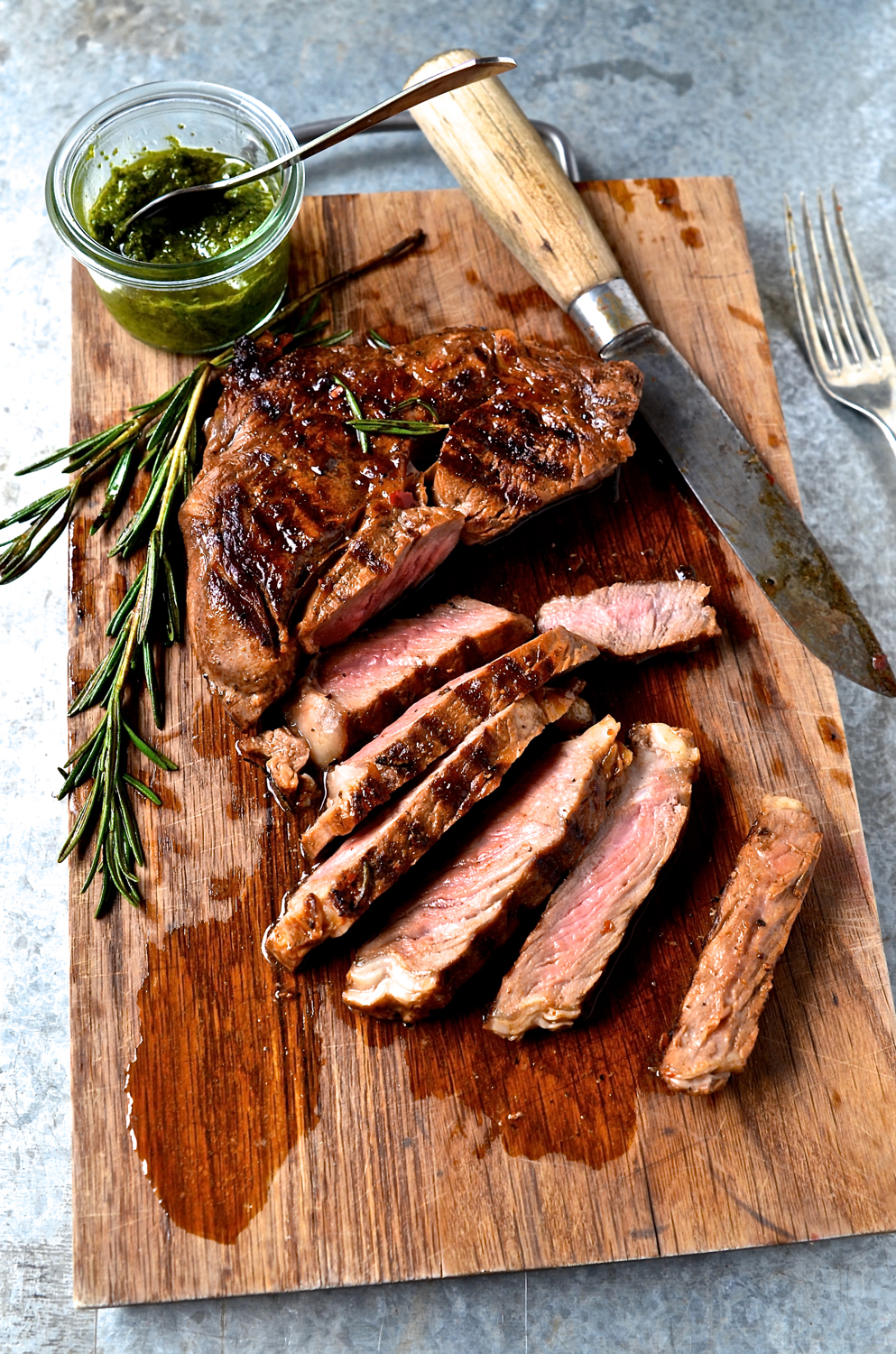 I've kept the measurements for the best Marinated Rib eye steaks simple and easy to remember. It's literally 2 of everything which makes this handy recipe bankable.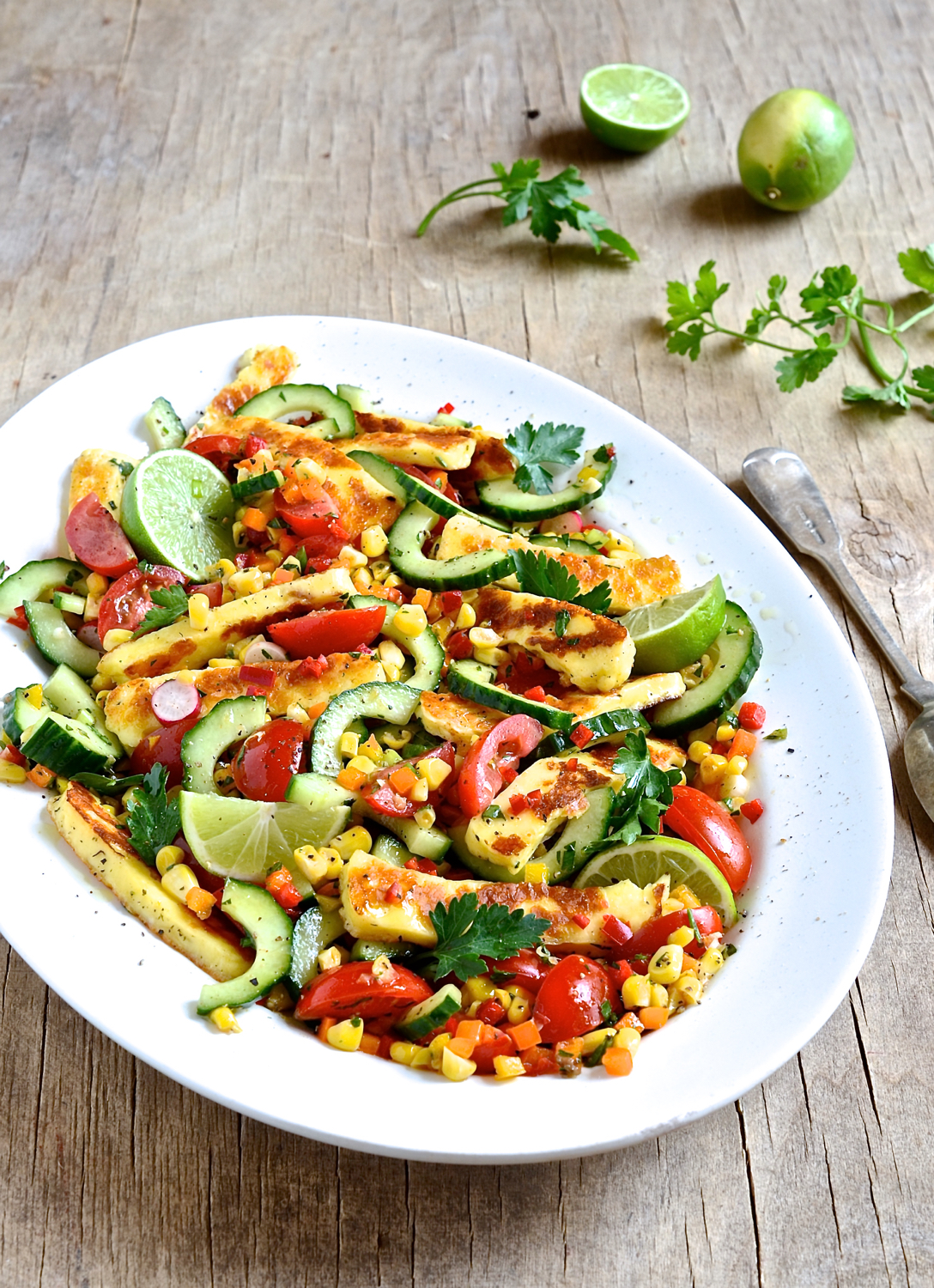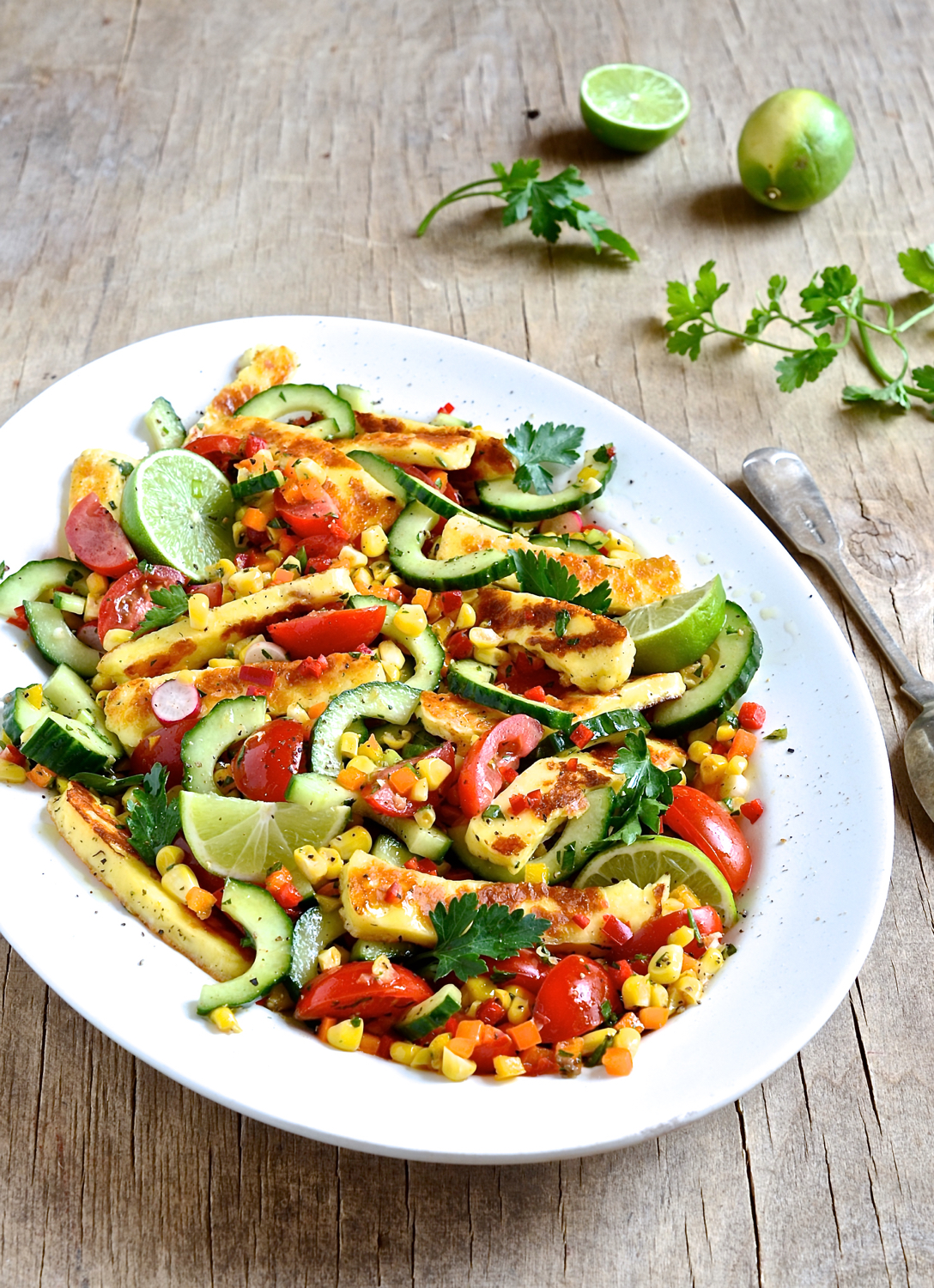 Roast corn and halloumi salad is summer on a plate. Jewel coloured sweet peppers with pan-roasted corn, cherry tomatoes, cucumber and salty halloumi. Tossed in a minted chilli dressing, it's vibrant and fresh, I'll definitely be bringing this rainbow coloured salad to the table on Braai Day.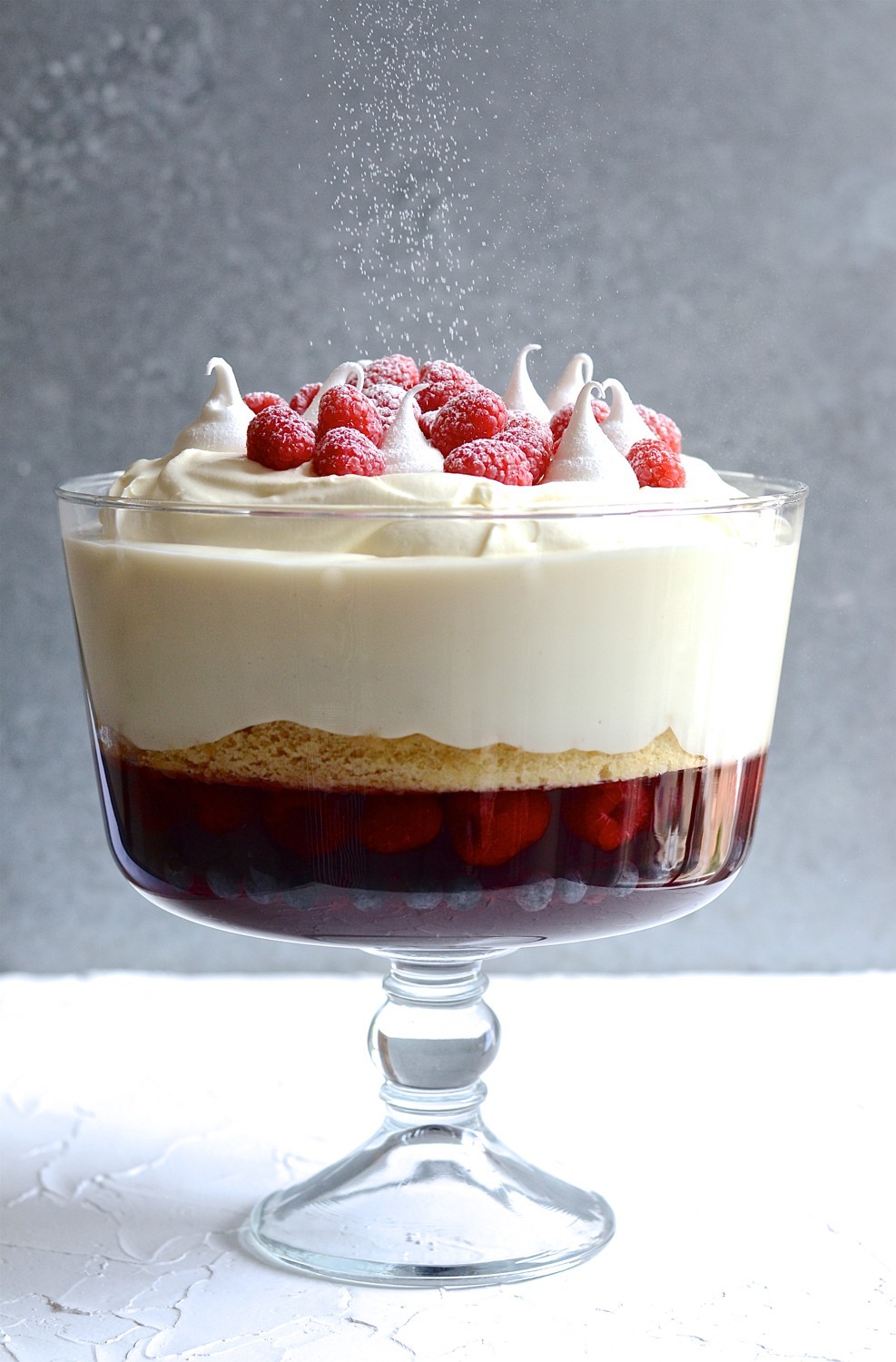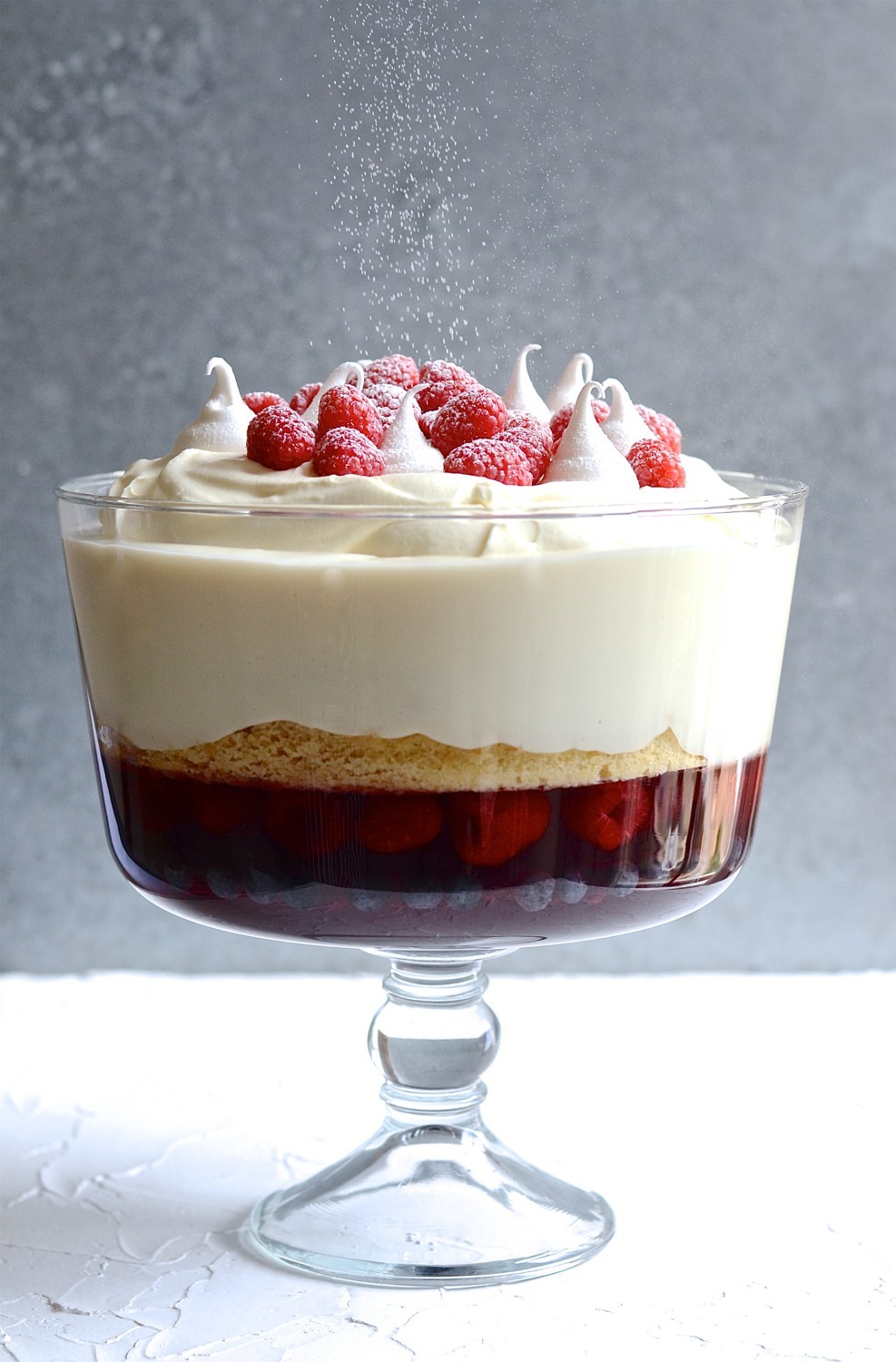 And finally, at no 20, How to make a showstopper trifle. Please let us know, what has been your most loved Bibby's Kitchen recipes this year? To plenty more good food!