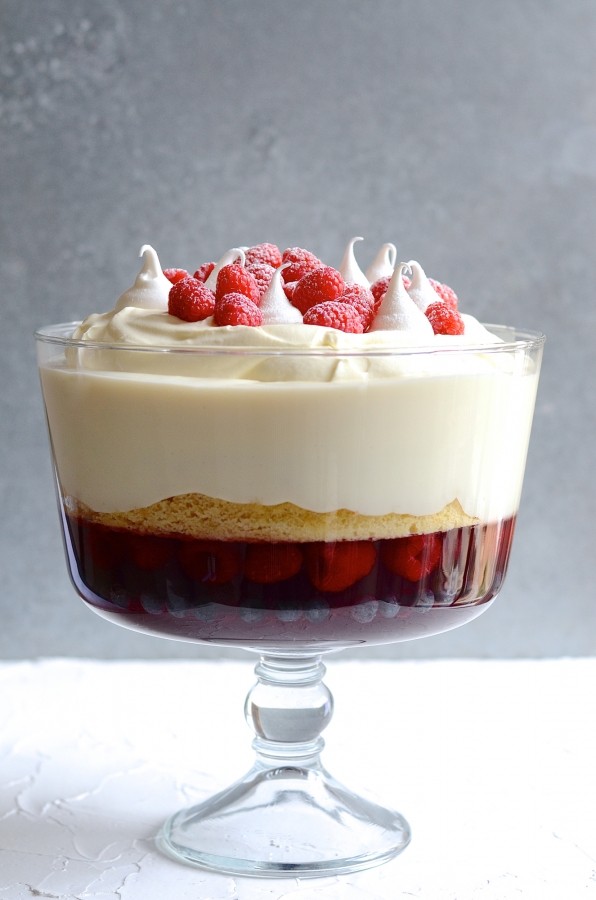 When BBC Lifestyle asked me to contribute two recipes to coincide with the latest series of the Great South African Bake Off, I immediately said yes. Who wouldn't? There's nothing I love more than the magic of bowl and batter. Thinking I'd make something fantastical and impressive, I felt quite deflated when I read the brief.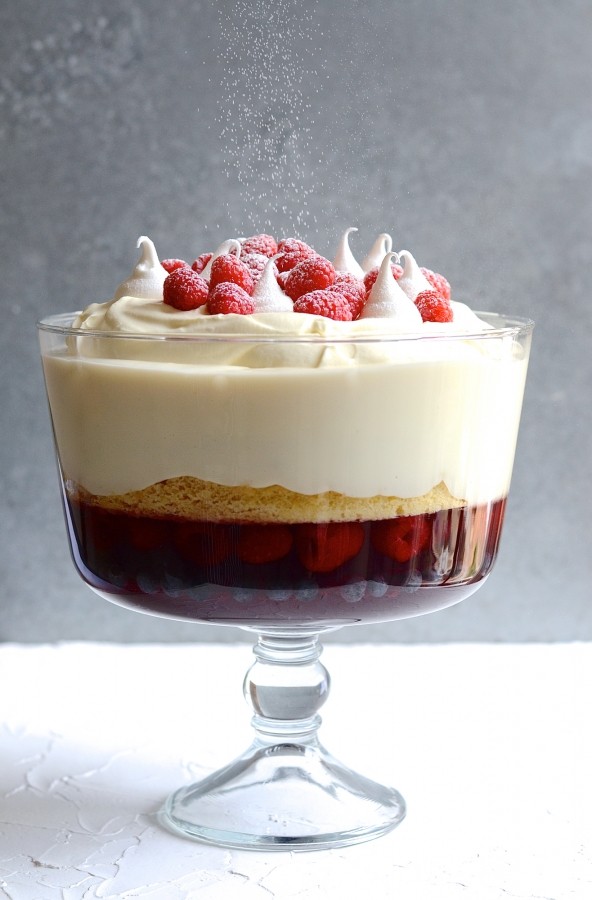 'Share with us your baking failures and tell us how you turn disaster into success.' Not quite what I'd planned, but humble pie doesn't taste so bad. My earliest recollection of failure was at the fearless age of five when my brother and I concocted the first of many, recipe-free cakes. As our Tsunami-proof cake stood cooling on the kitchen counter, we discussed how we'd fix the spectacularly huge dip in the middle. Stuffing it from underneath with paper until it was beautifully domed on top, we stood back to admire our creativity. A vicious pink icing veiled our trickery.
I take comfort from French sisters, Stéphanie and Caroline Tatin. Making culinary history when their botched apple tart resurfaced as the famed Tarte Tatin, I think it's safe to say, most flops can be salvaged! Temporary defeat doesn't equate to failure. I'd like to think of it as step towards success.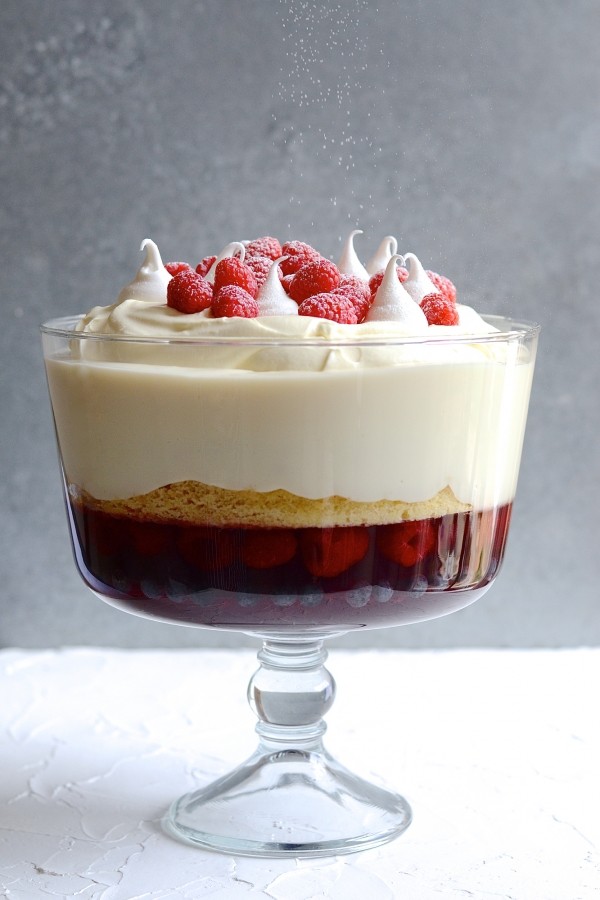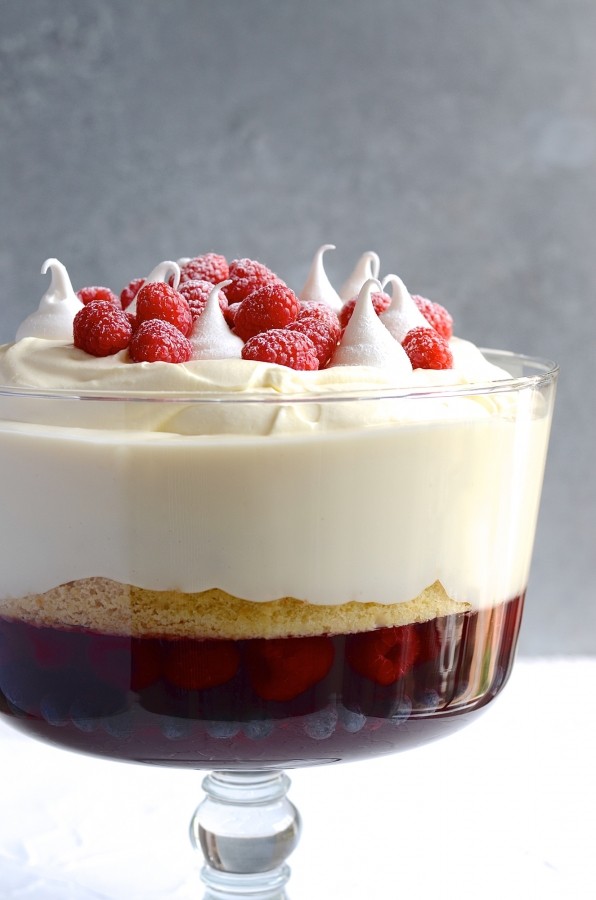 Since then I've notched up more than my share disasters. Often the simplest recipes can go pear-shaped. Like a classic sponge. Baked a few minutes over or under and you'll be judged and doomed. If like me, you're hard pressed to toss a cake, here's my redemption remedy. Trifle. Chocolate, red velvet or a classic vanilla sponge, are all perfect candidates. For committed chocoholics, brownies make excellent trifle fillers. As we're heading towards Christmas, I've stuck to a  traditional red and white. Home-made custard is always a good idea, but if you'd rather spend time sipping cocktails, store bought isn't the worst option.
To ensure that you dodge calamity in the kitchen, below is a recipe for an easy and failsafe vanilla sponge cake. I use it for layered cakes, cupcakes and of course, trifle. If you want to make your own fruit juice jelly, you can find my recipe here.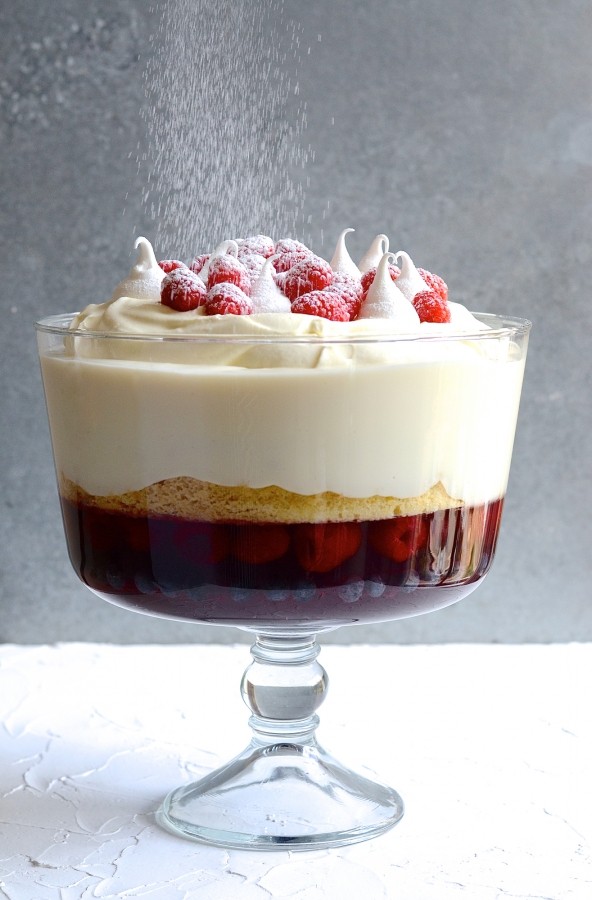 How to make a showstopper trifle
Vanilla sponge cake
130g butter
110g castor sugar
2 eggs
1 teaspoon vanilla extract
175g cake flour
1 1/2 teaspoons baking powder
pinch of salt
80ml (1/3 cup) milk
To finish
4 cups (1 l) prepared jelly
2 cups mixed berries
1/2 cup (125ml) sherry or port
1/3 cup good quality berry preserve
4 cups custard
500ml (2 cups) fresh cream, whipped
1 cup raspberries, to finish
small meringues, to decorate (optional)
Preheat the oven to 180º C. Grease and line a 20cm round cake tin.
Cream the butter, castor sugar and vanilla.
Add the eggs, one at a time, beating well between each addition.
Sift together the flour, baking powder and salt.
Add the flour and milk in stages and whisk until all the flour is incorporated.
Spoon the batter into the tin and bake for 30-32 minutes.
Rest in the tin for 10 minutes before turning out on a wire rack to cool completely.
To assemble, slice the cake in half horizontally and spread with berry preserve.
Pour the jelly into the trifle bowl and add the mixed berries. Chill until set.
Place the cake carefully on top of the jelly and drizzle with sherry.
Pour the custard over, followed by the whipped cream.
Decorate with raspberries and dainty meringues. Dust with icing sugar and serve.
If you're a trifle fan, you may like to try these:
Black Forest Chocolate Mousse Trifle