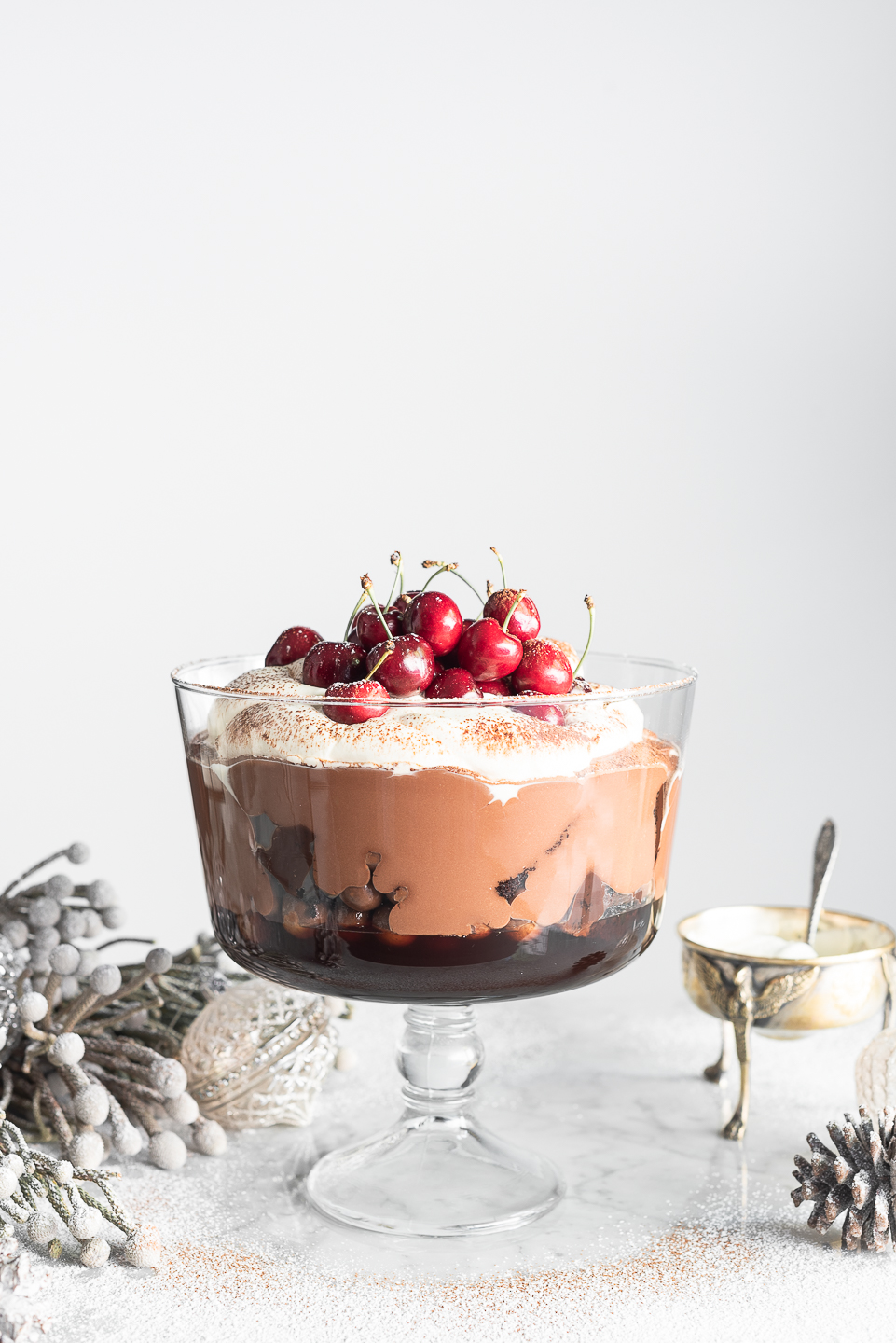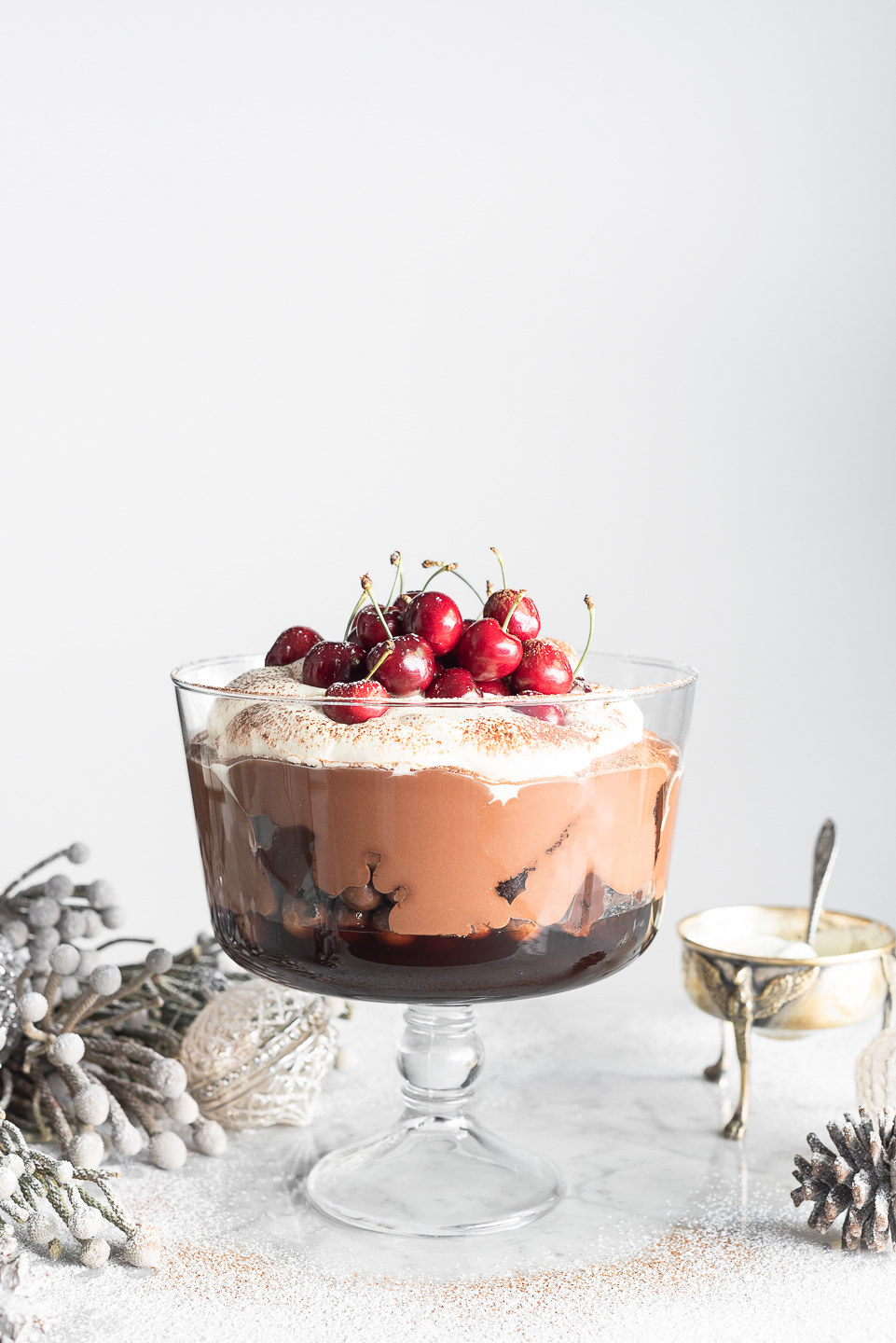 Trifle has come a long way since its modest beginnings. Traditionally, trifle was a casual assembly of luminous instant jelly, tinned fruit, custard and whipped cream. Despite a demure past, trifle has evolved into a flamboyant combination of everything you could possibly hope for in a festive pud. Today's Black Forest Chocolate Mousse Trifle is as thrilling to bring to the table as it is, easy to make.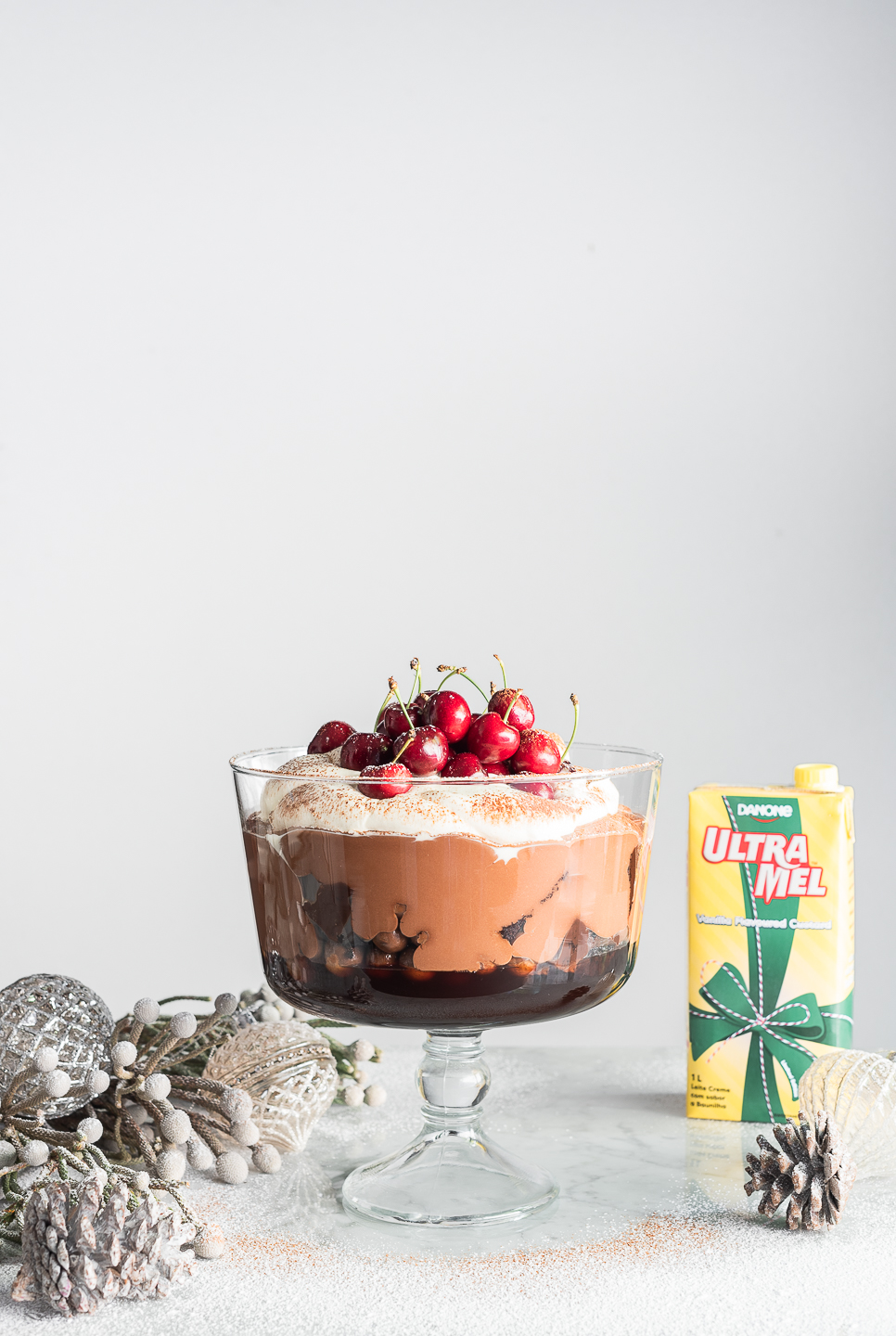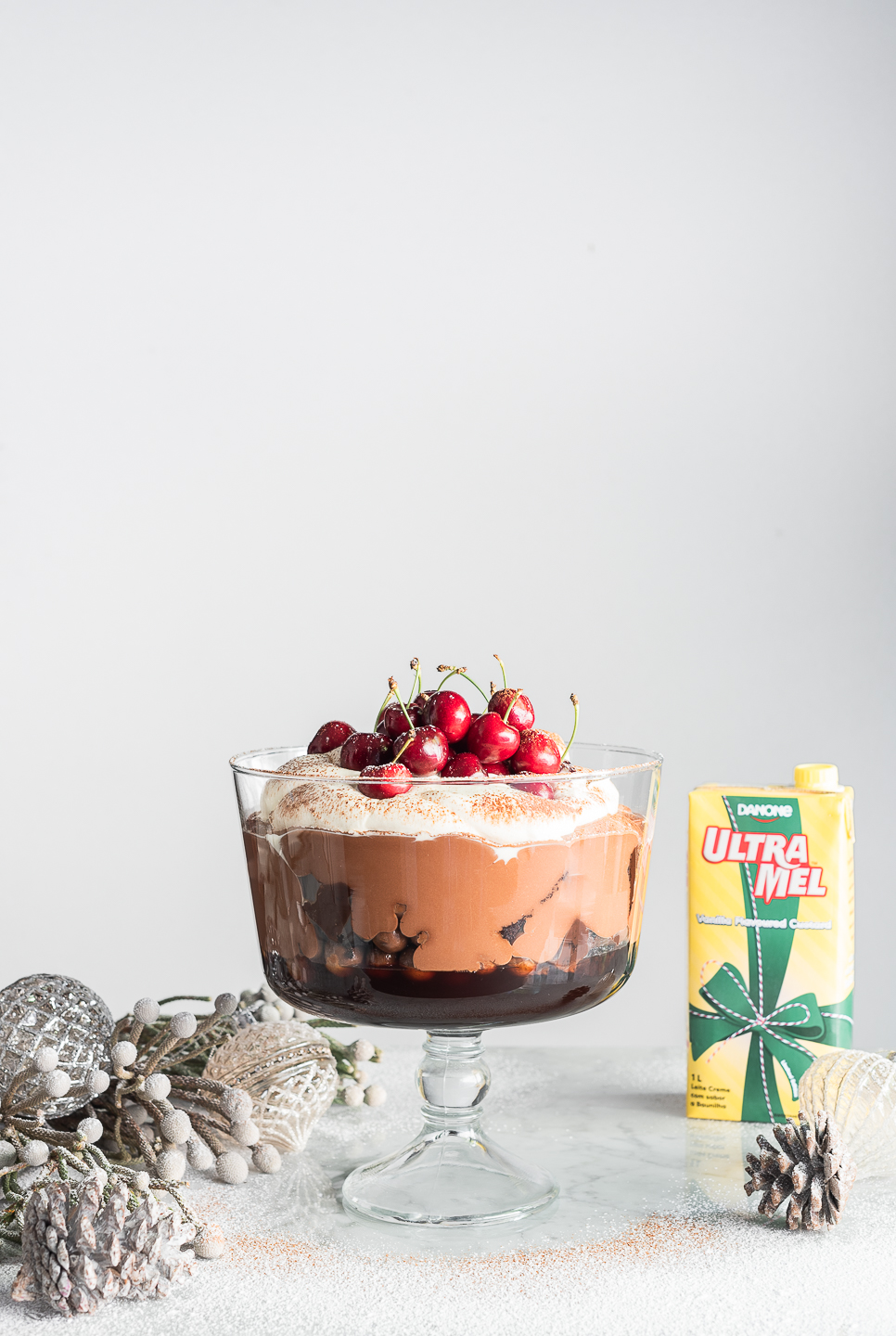 I remember my gran mercilessly forking bright red and green jelly until it was deconstructed into a shattered wobbly mass. This was layered between neatly cut squares of pound cake, sunflower-yellow custard and that tinned fruit we spoke about earlier. What I loved about her trifle were the sweet gingery nuggets and pecans scattered sparsely in between. She was rather heavy handed with the sherry though, which necessitated a post-lunch nap for all those second helping indulgers.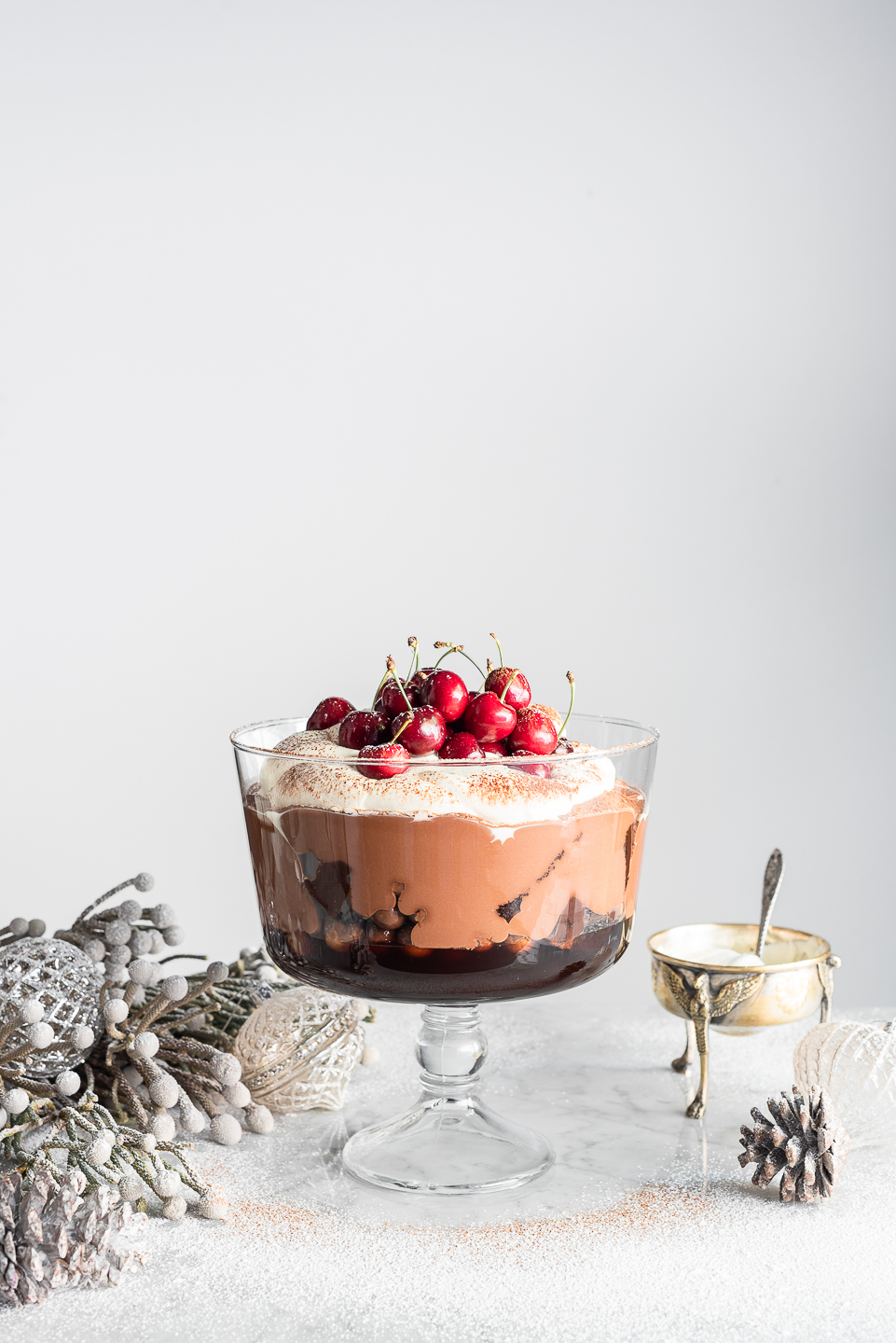 A word about Black Forest Chocolate Mousse Trifle
Because the year has been more than challenging, keeping things simple yet fabulous, is not only welcome but necessary. For this trifle recipe we're leaning on ready made, so you could say it's more of an assembly than actual hard labour. For the cake choose a good one, mind you. Nothing dry or dull. It's Christmas. Splurge a little. Brownies, macarons, even sponge fingers will do if you're pressed to find a decent sponge. I'm using Ultra Mel Vanilla Flavoured Custard to make a cheat's chocolate mousse. Yes, you can do that with custard. It also makes the quickest ice cream, but more about that later. To complete the Black Forest theme, there has to be liqueur, Kirsch if possible, whipped cream and cherries, of course. Throw caution to the wind and let your inner child loose. Decorate with chocolate curls, truffles or anything else that makes your heart flutter just a little. Blazing sparklers are wildly exciting, especially if you're planning on making this for your New Year's party. Cheers!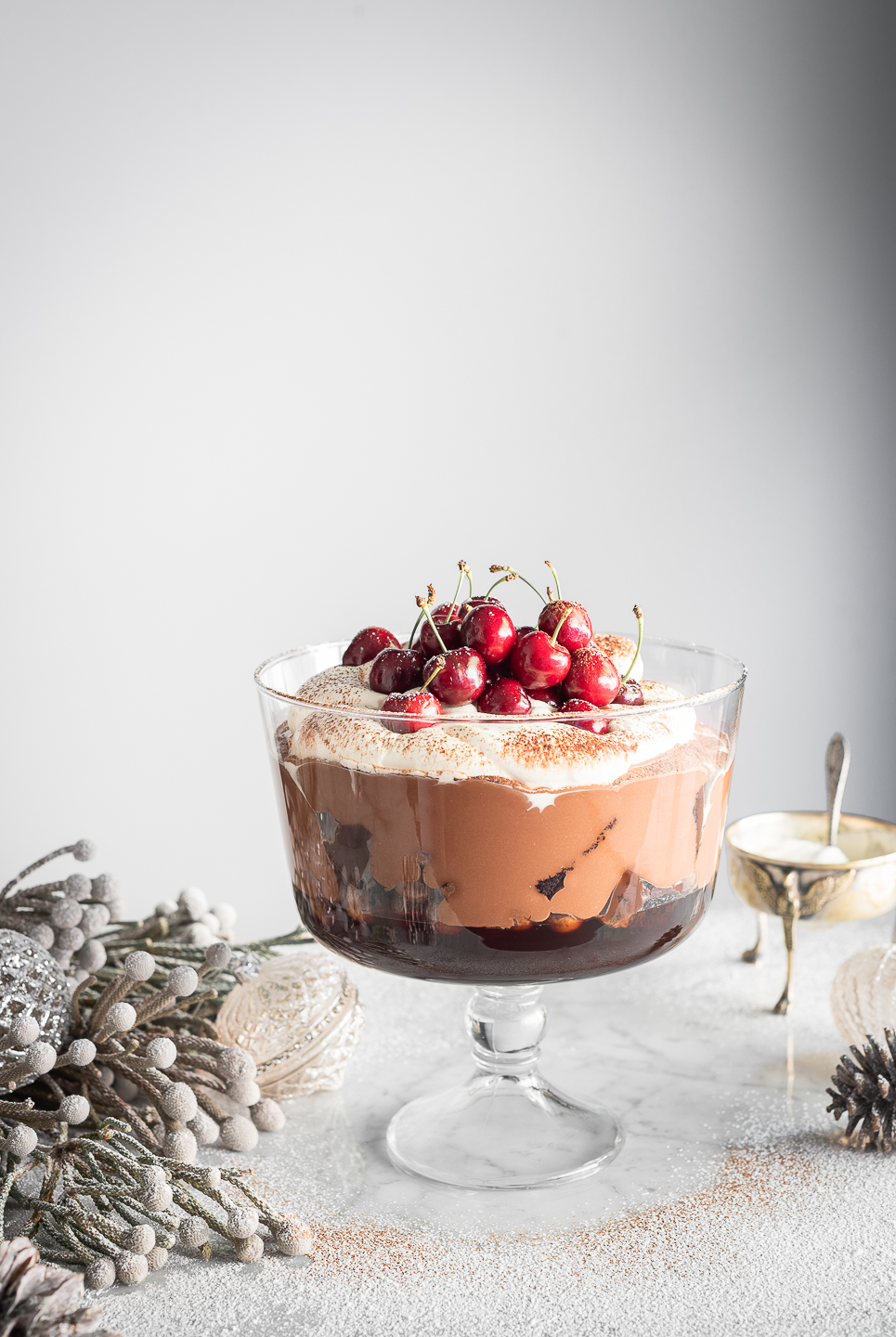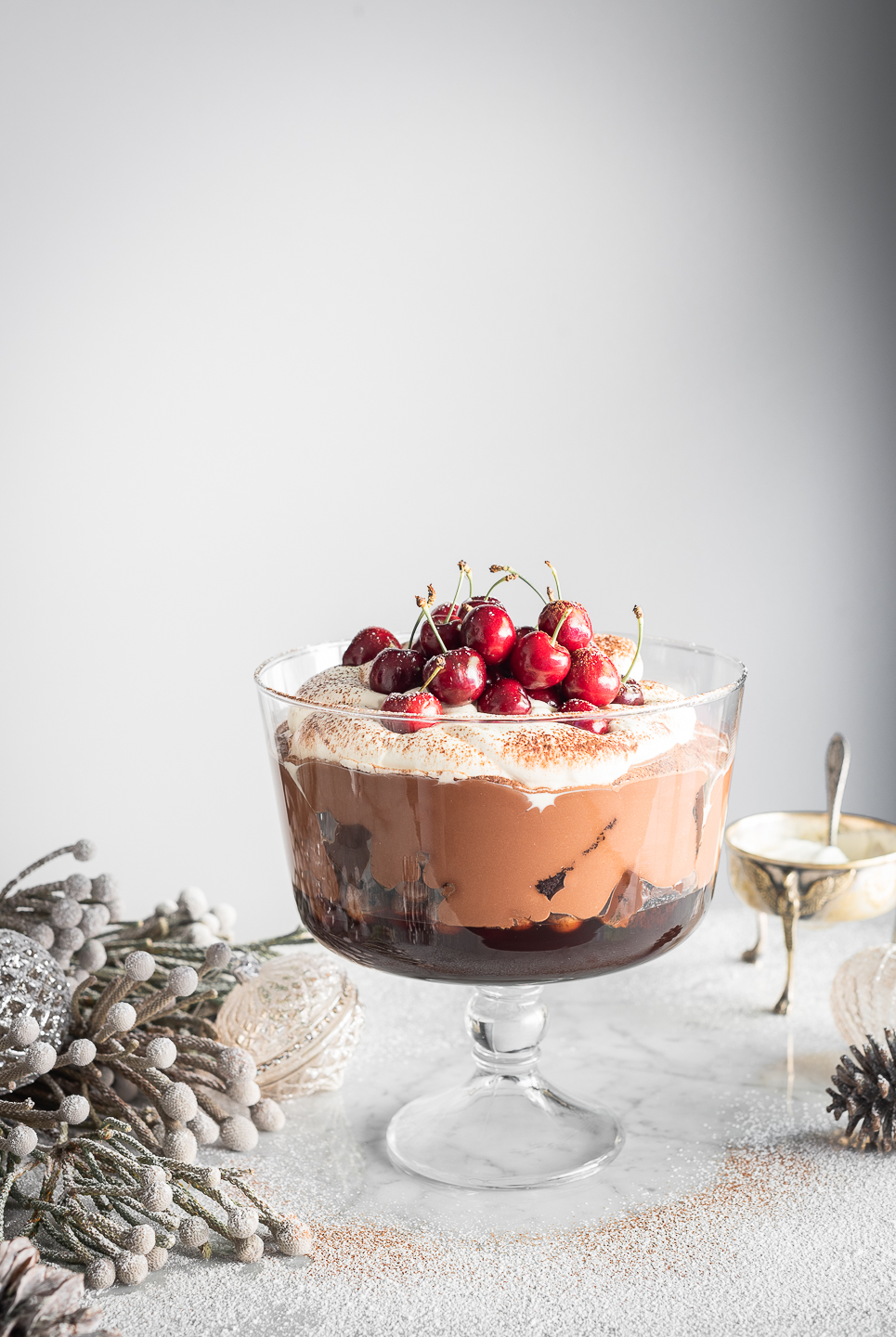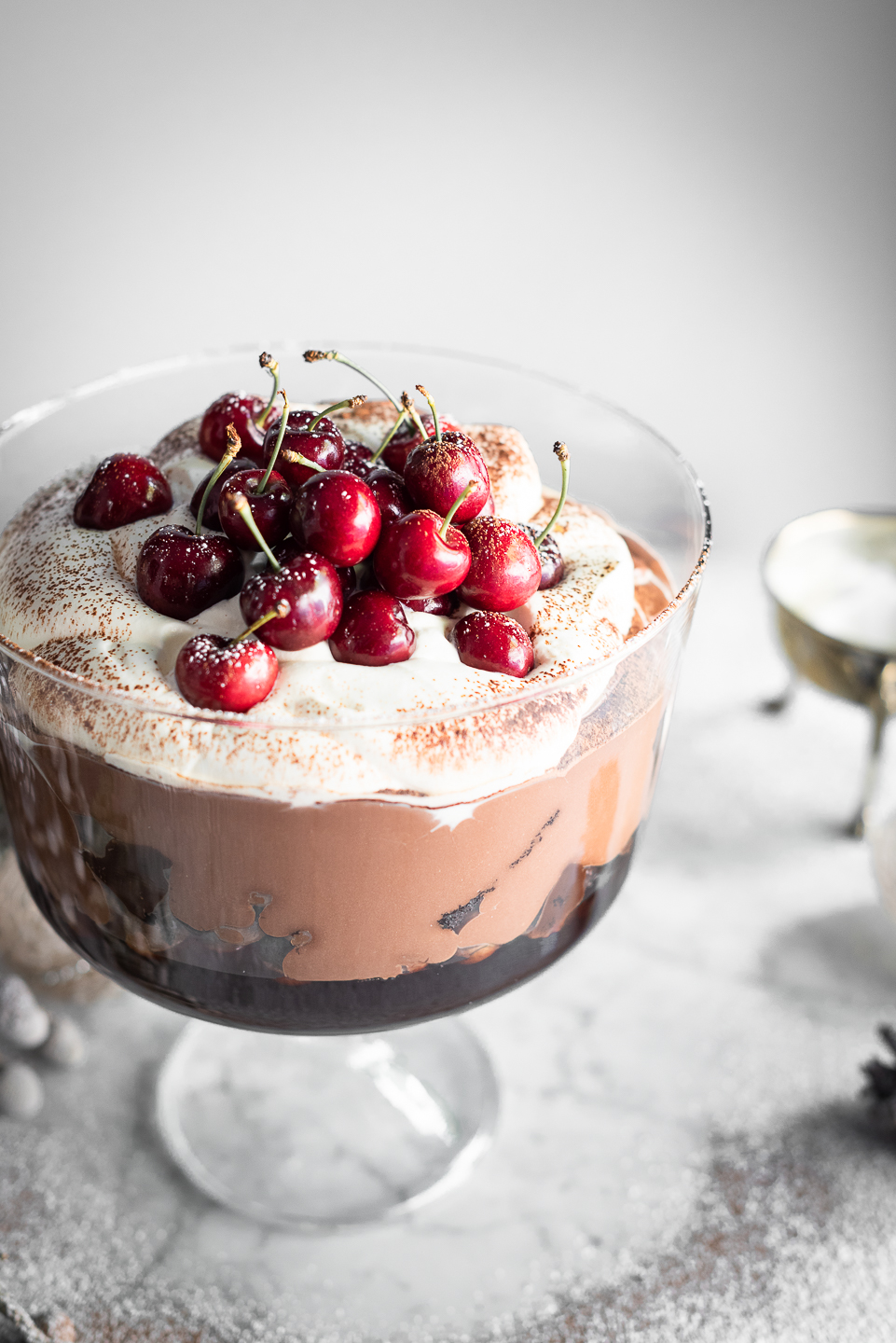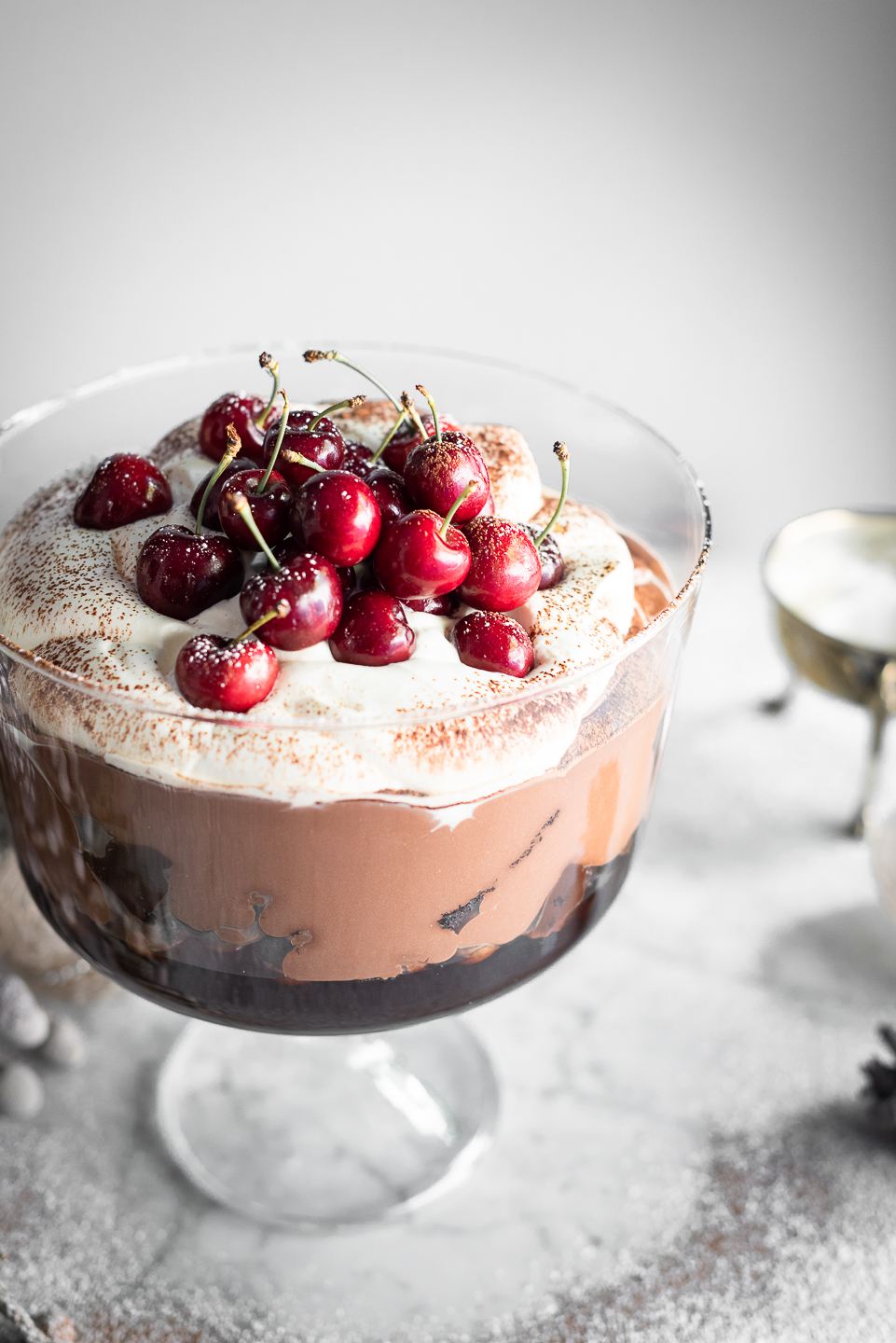 Black Forest Chocolate Mousse Trifle
Serves 12 – 14
Cherry and balsamic syrup jelly
750ml (3cups) cherry juice
80g (1/3 cup) castor sugar
45ml (3 tablespoons) balsamic syrup
7 gelatine sheets
Ultra Mel Chocolate Mousse
700ml Ultra Mel Vanilla Flavoured Custard
250g dark (70%) chocolate, roughly chopped
30ml (2 tablespoons) cocoa powder combined with 45ml (3 tablespoons) hot water
250ml (1 cup) double thick cream
To assemble 
ready made chocolate cake, cut into 3cm cubes
60-80ml Kirsch Liqueur, sherry or brandy
1 small packet honeycomb chocolates (optional)
500ml (2 cups) fresh cream, lightly whipped
1 punnet fresh cherries
cocoa powder, for dusting
For the jelly, soak the gelatine leaves in cold water to soften, about 5 minutes. Place the cherry juice, castor sugar and balsamic syrup in a saucepan. Heat until the sugar is dissolved. Squeeze the excess water from the gelatine leaves and add to the juice. Stir to ensure the gelatine dissolves completely. Pour the warm juice into a large trifle bowl and chill until set, about 3 hours.
For the chocolate mousse, place the chocolate and Ultra Mel Vanilla Flavoured Custard in a heatproof bowl set over a pan of simmering water. Stir gently until the chocolate is melted. Add the cocoa paste and whisk until the mixture is smooth. Remove from the heat and set aside to cool completely.
In a clean bowl, lightly whisk the double thick cream. Add the cream to the cooled chocolate custard and fold through to combine.
To assemble the trifle, arrange the cake over the set jelly. Drizzle with liqueur then scatter over the chocolate baubles, if using. Pour the mousse over and spread gently to cover the cake. Chill until ready to serve.
Just before serving, whisk the remaining fresh cream to soft peak stage. Dollop the cream over the mousse and finish with fresh cherries. Dust lightly with cocoa powder.
And a trifle more deliciousness
How to make a showstopper trifle