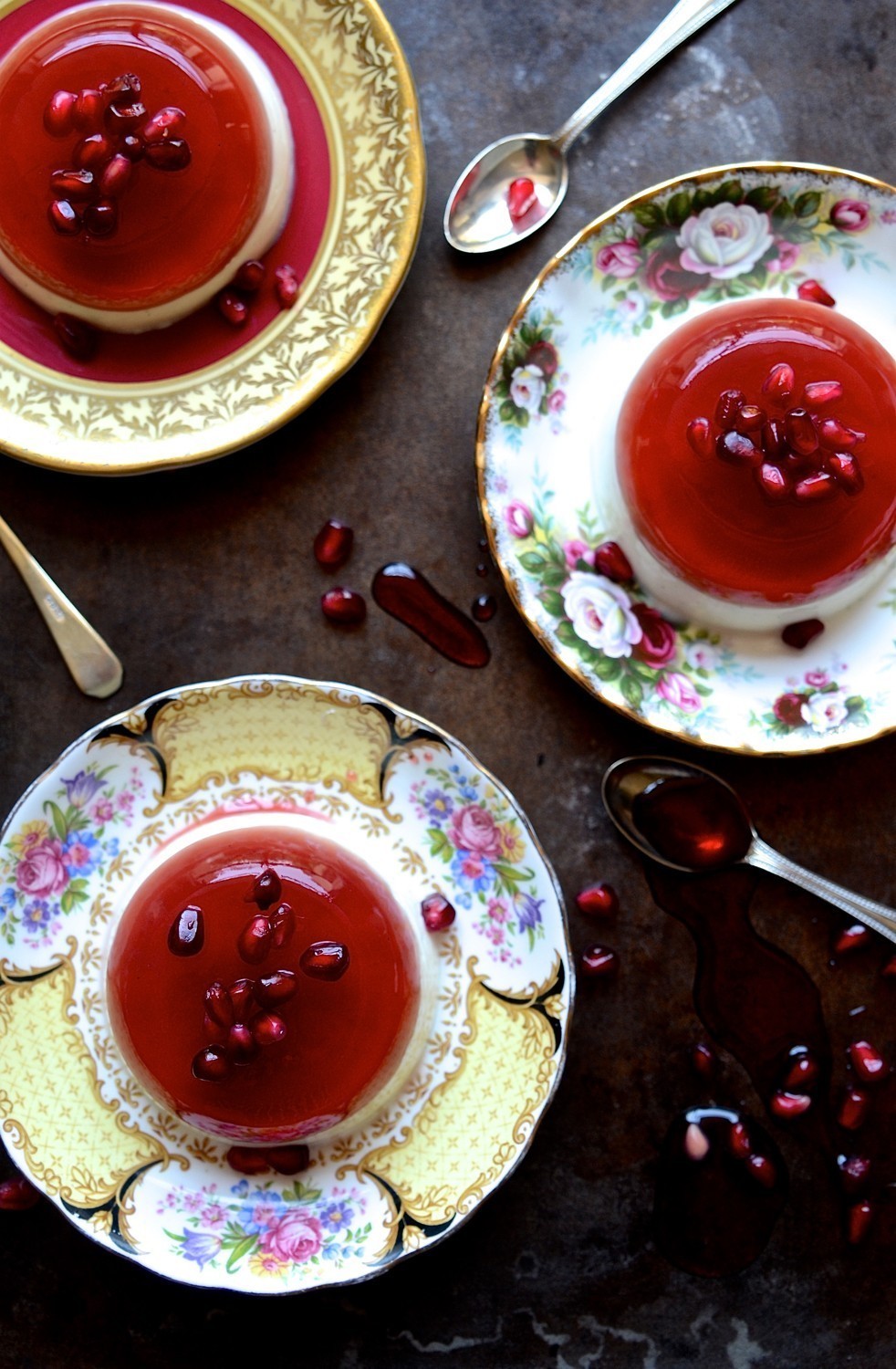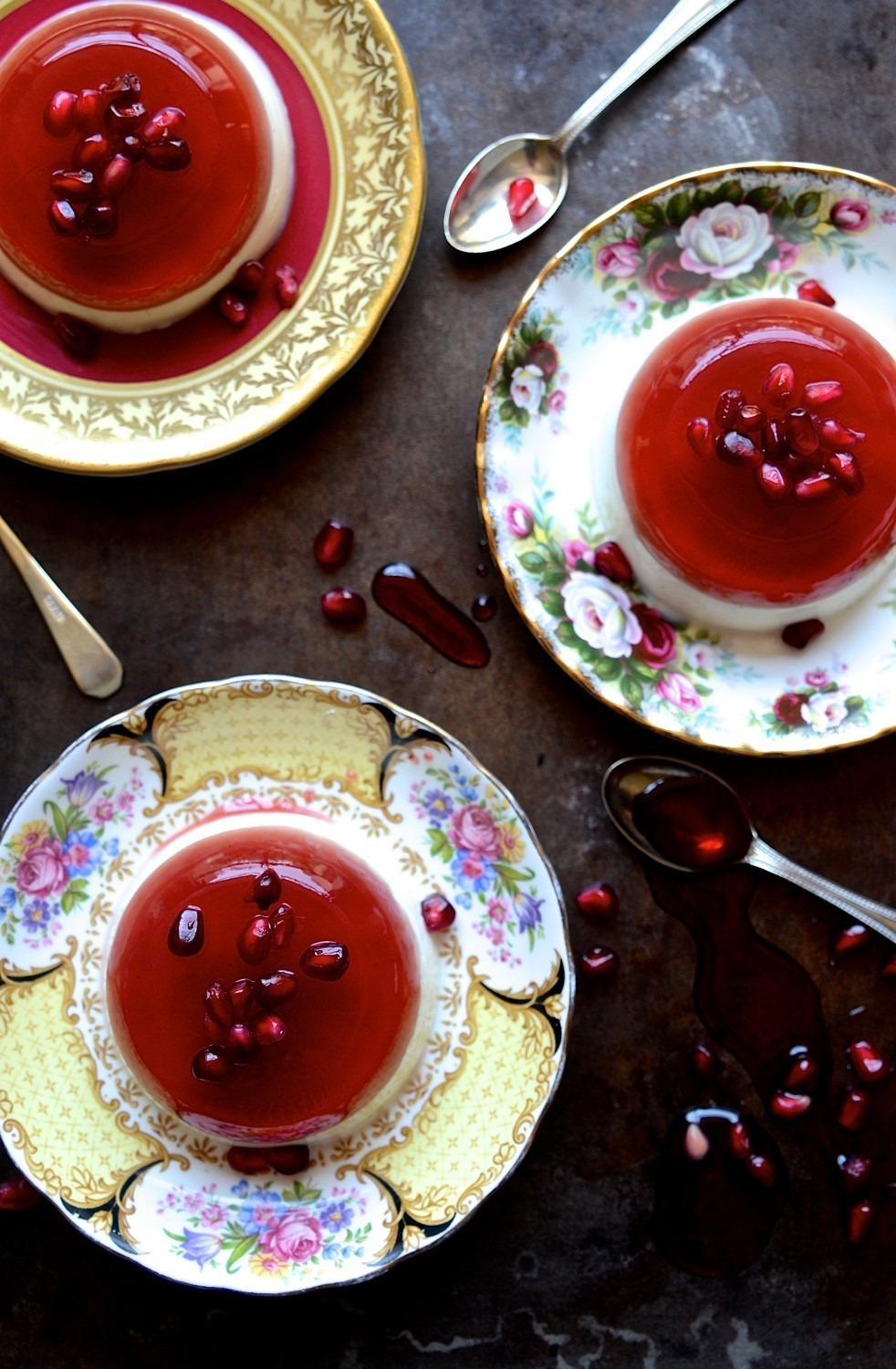 When you're looking for a summer dessert that's fruity and light, this Pomegranate jelly and yoghurt pannacotta is just the ticket.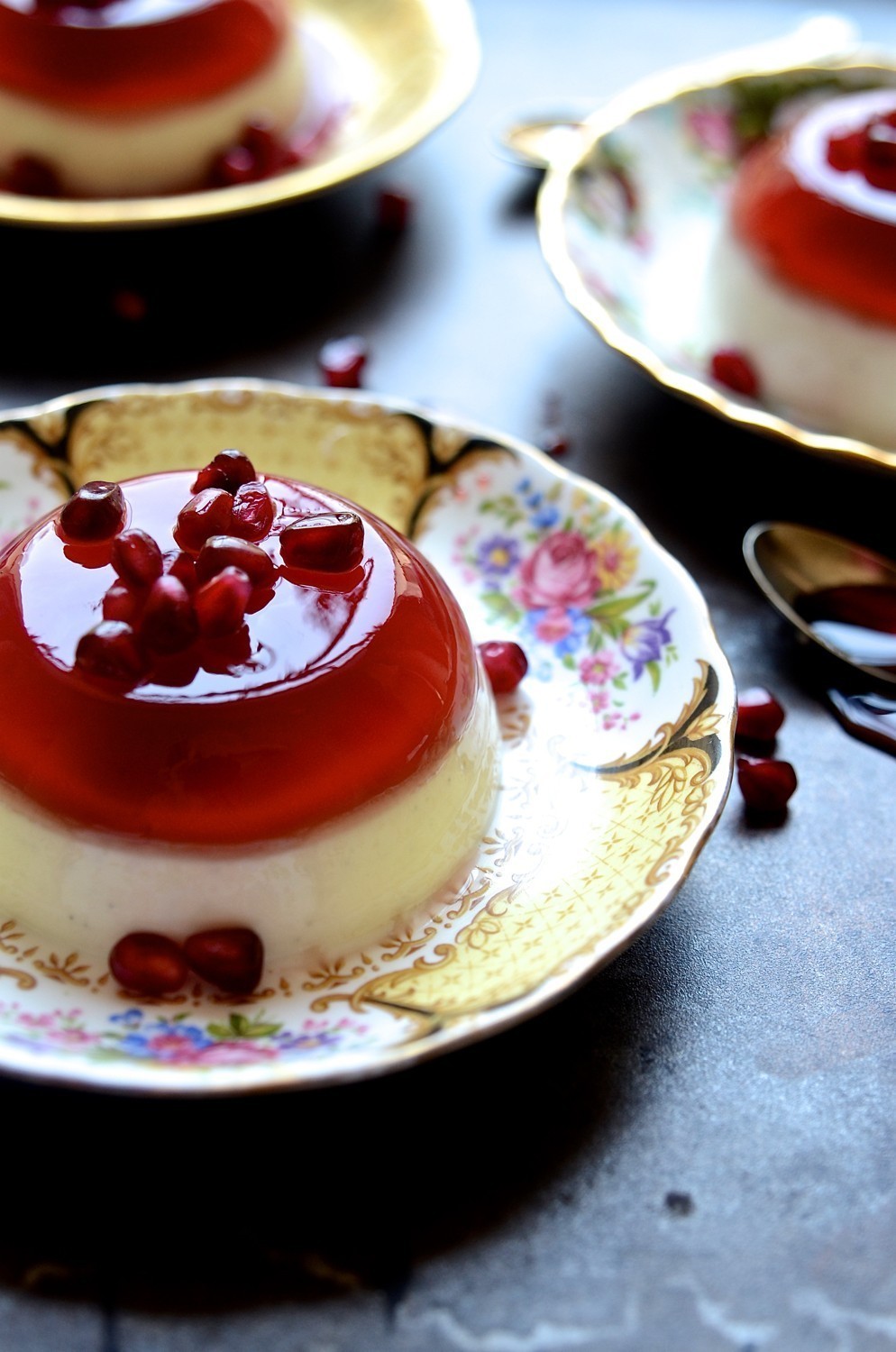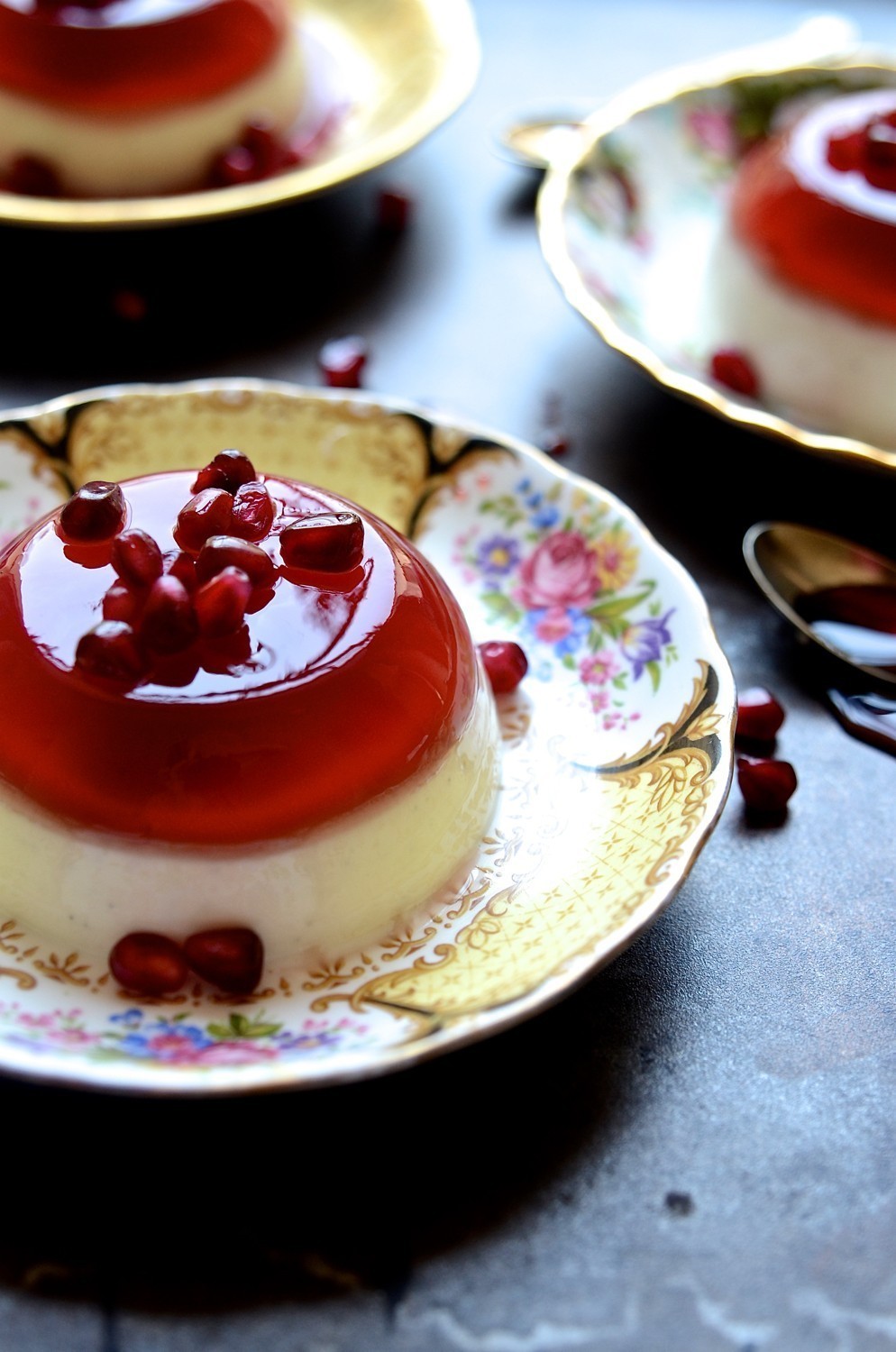 Made famous by the Italians, this cooked cream dessert, is easy to make and quite impressive. The pannacotta is made using Greek yoghurt in place of cream, and infused with honey, cinnamon and vanilla. You'll hardly miss the cream. The creamy pannacotta contrast beautifully with the tartness of the pomegranate. I usually serve this pannacotta after a spicy main course or as a light dessert after say, a heavier pasta.
If you can't find pomegranate juice, grape, apple or berry juice will do. Try to avoid juices that contain papaya or pineapple as the enzymes in these juices will break down the protein in the gelatine and prevent the jelly from setting. Gelatine leaves are readily available from most supermarkets, but can be replaced with gelatine powder. The leaves however give the jellies a beautiful clarity.


Pomegranate jelly and yoghurt pannacotta
Serves 4
Pomegranate jelly
250ml pomegranate juice
3 tablespoons castor sugar
2 gelatine leaves or (1 1/2 teaspoons) gelatine powder
Pannacotta
125ml full cream milk
half a vanilla pod, seeds scraped
1 cinnamon stick
55g castor sugar
2 teaspoons honey
400g Greek yoghurt
2 1/2 gelatine leaves or 10ml (2 teaspoons) gelatine powder (for a soft set pannacotta)
For the jelly, soak the gelatine leaves in cold water for about 7 minutes until soft. Heat the pomegranate juice and castor sugar in a saucepan until the sugar is dissolved. Squeeze the excess water out of the gelatine leaves and add to the warm juice. Stir through to ensure that the gelatine dissolves completely. Pour the juice into individual dariole moulds or 1 large jelly mould and chill until set.
To make the pannacotta, soak the gelatine leaves in cold water for 7 minutes. In a small saucepan, heat the milk, vanilla seeds, cinnamon, castor sugar and honey. Once the milk has come up to the boil, turn the heat off and set aside to infuse for 10 minutes. Remove the vanilla pod and cinnamon stick. Squeeze the excess water from the gelatine and add to the milk mixture. Whisk thoroughly. Set aside to cool to room temperature, then whisk in the yoghurt. Pour over the set jelly and chill until set.
To un-mould, dip the base of the moulds into a bowl of boiling water for 2 seconds, then turn out onto a serving plate. Scatter with fresh pomegranate seeds and serve.
Here are two more pannacotta recipes that we love:
Honey Pannacotta cake with Rosé Jelly
Sparkling grape jelly pannacotta