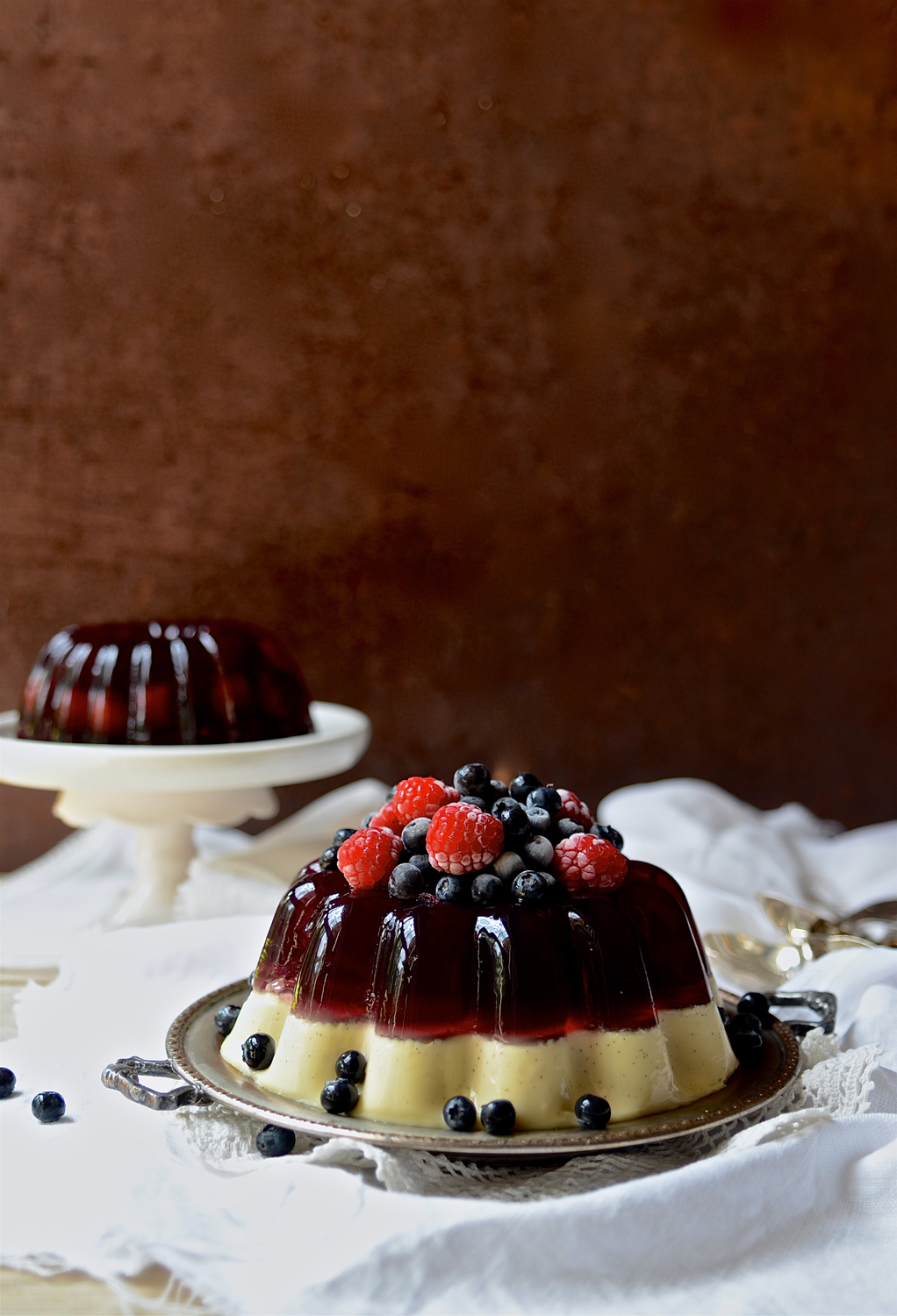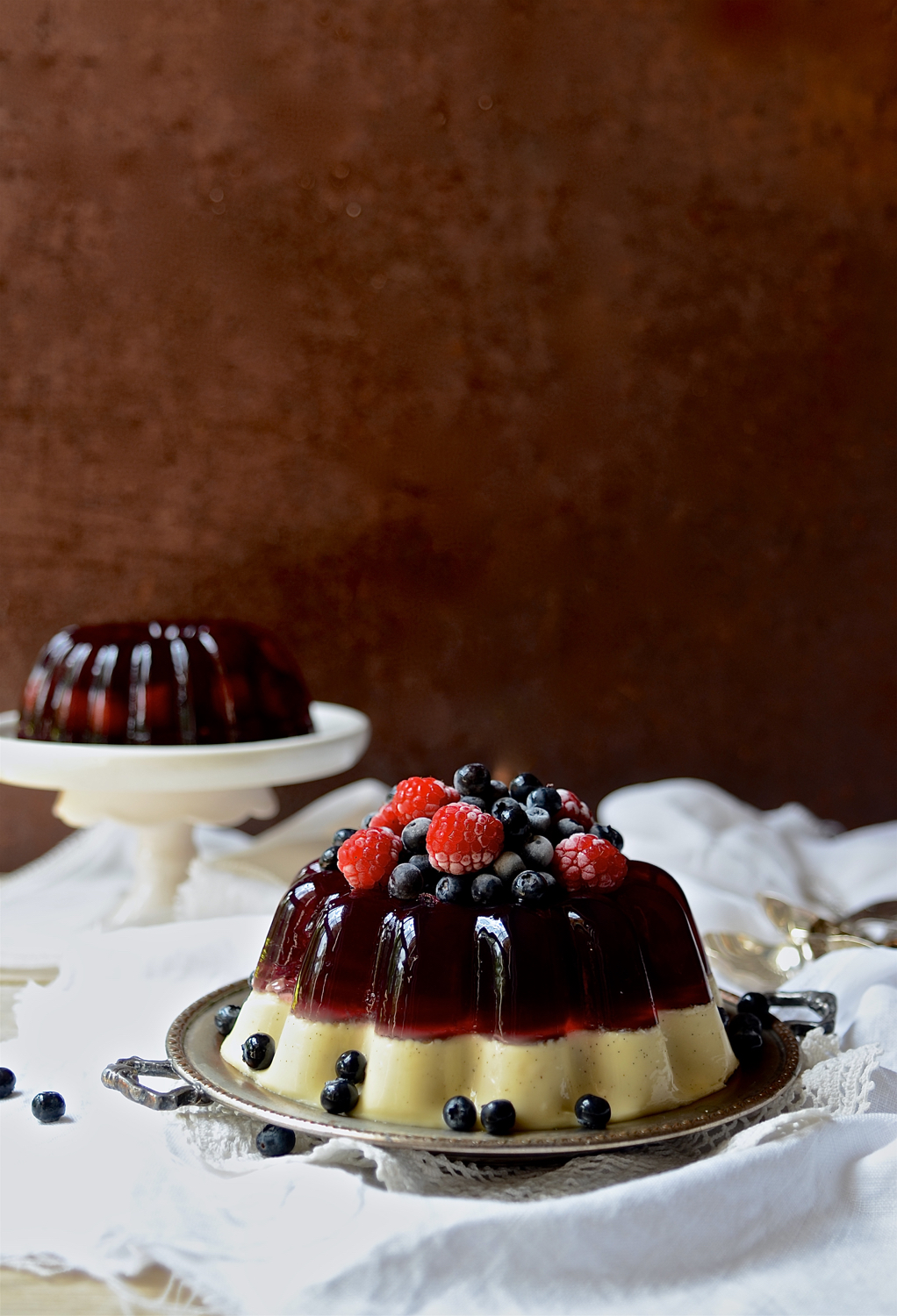 Frosted summer berries, ruby jelly and a dreamy layer of vanilla pannacotta. Usher in a touch of glam this Christmas with this Sparkling grape jelly pannacotta. Irresistibly light with a tender wobble. Made from bubbly red Grapetiser and Crème de cassis, the jelly provides a sparkling contrast to the rich vanilla pannacotta.
Jelly and custard has always been a welcome 'guest' at the family dinner tables. As children we always looked forward to brightly coloured instant jelly with pools of creamy custard. It was the go-to of cold puddings, loved by children of all ages and a doddle to make.  Needless to say, packet jelly and neon yellow custard fell out of favour for a season, but reemerged with imaginative and delicious combinations  using  pure fruit juices, champagne and liqueurs. Here, I've used sparking grape juice with a Madagascan vanilla bean pannacotta. It's an absolute delight and the perfect little pud for summer celebrations.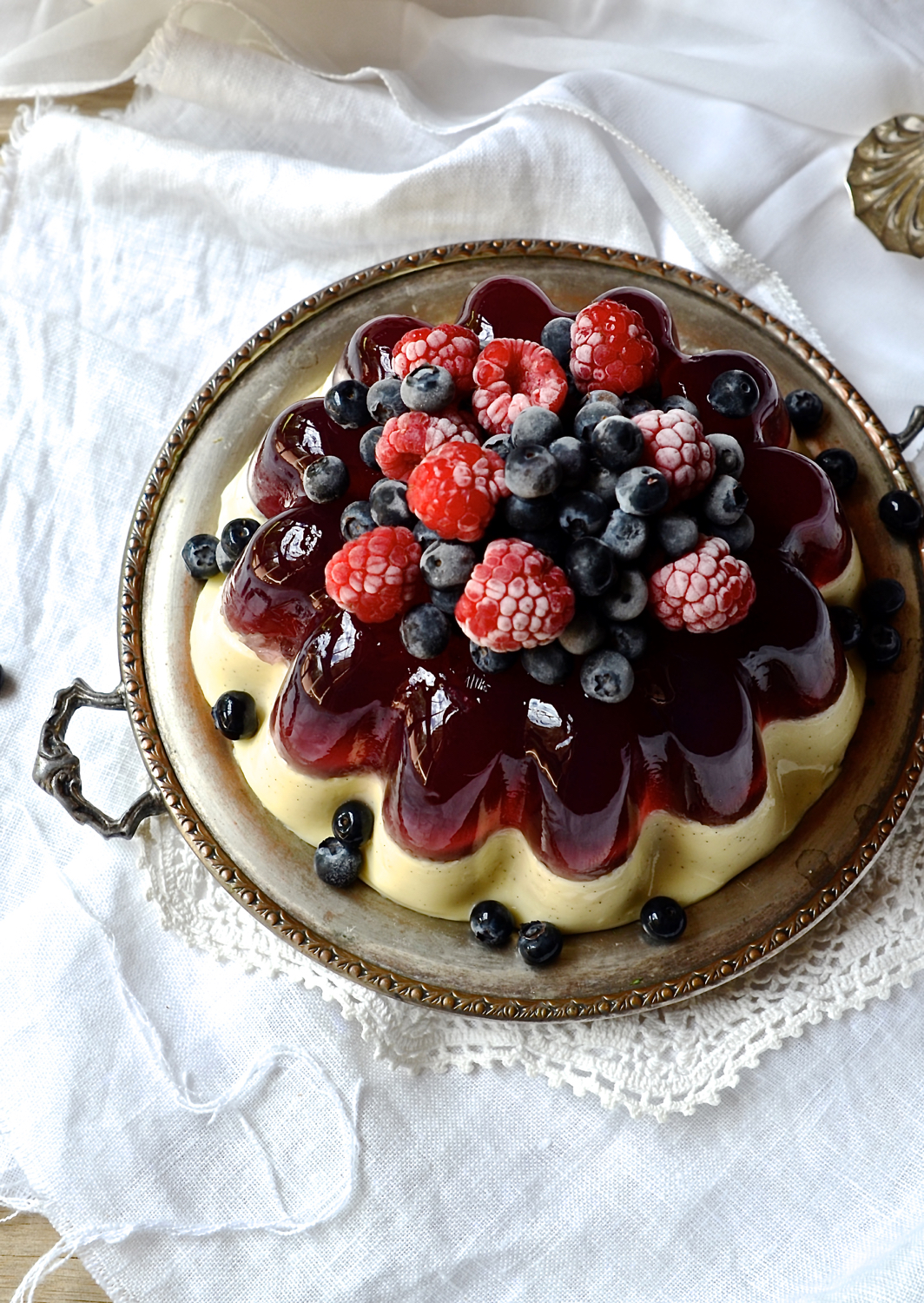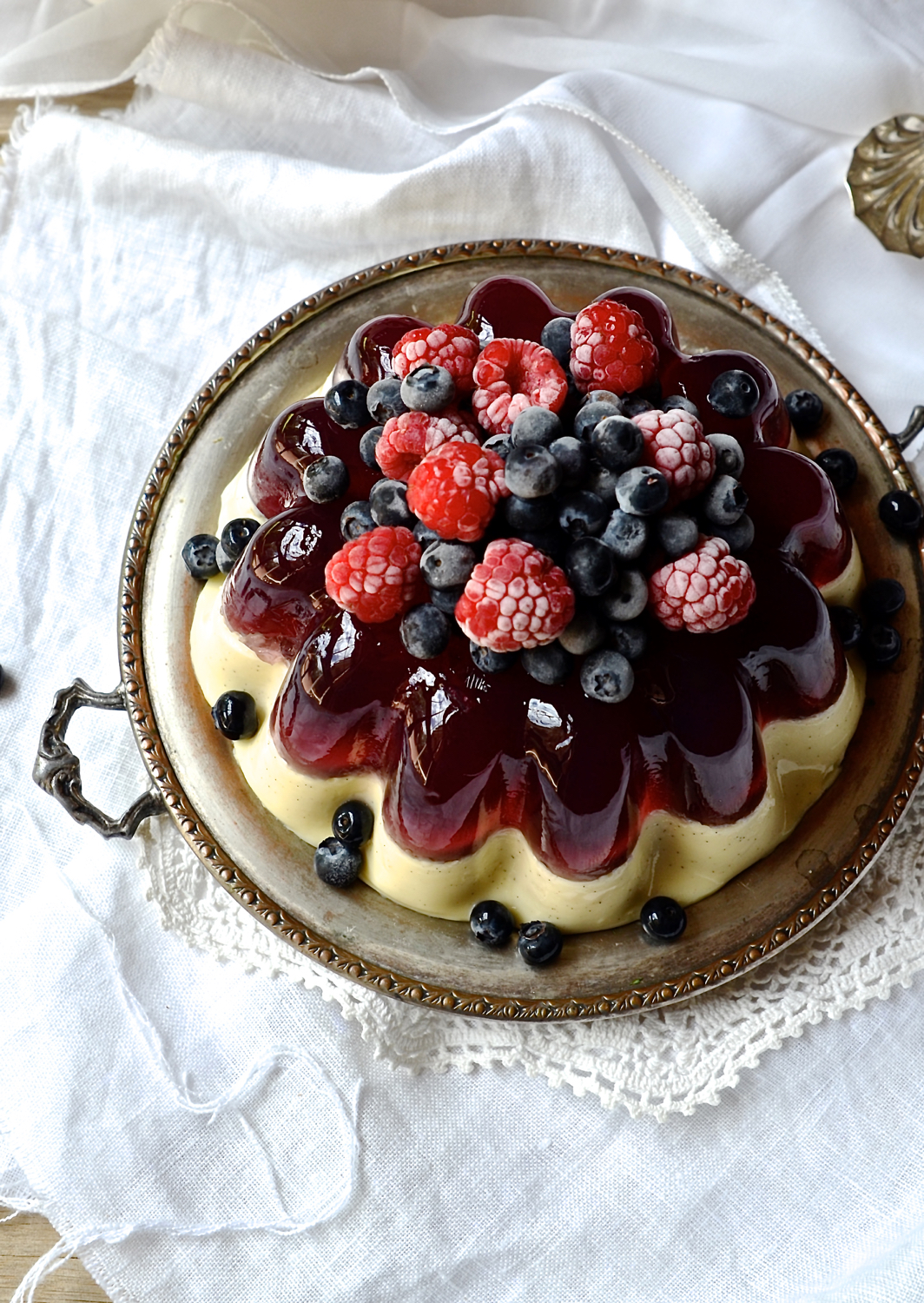 Versatility is key when it comes to food and so it is with the recipe for this jelly. Substitute the grape juice with your favourite fruit juice or champagne. If you intend serving this dessert to children, omit the liqueur and simply increase the amount of juice. For a strictly adult version, Prosecco or a fruity rosé is lovely.
Sparkling grape jelly pannacotta
Serves 8-10
Grape Jelly
6 gelatine leaves
500ml red Grapetiser
3 tablespoons castor sugar
2 tablespoons lemon juice
45ml crème de cassis (blackcurrant liqueur)
Vanilla pannacotta
5 gelatine leaves
500ml fresh cream
1 vanilla pod, scraped
110 ml castor sugar
For the jelly, start by soaking the gelatine leaves in cold water for 5 -8 minutes. In the meanwhile, heat 250ml of the Grapetiser, castor sugar and lemon juice in a saucepan. Bring up to the boil and stir until the sugar is completely dissolved. Remove from the heat. Squeeze excess water out of the gelatine and add to the hot grape juice. Stir through until the gelatine is completely dissolved. Set aside to cool for about 10 minutes. Add the remaining 250ml Grapetizer and liqueur to the warm juice and stir through gently to retain some of the bubbles. Pour into a mould and refrigerate until set.
To make the pannacotta, soften the gelatine as per above. In a saucepan, heat together the cream, vanilla seeds and castor sugar. Bring the mixture up to the boil. Remove from the heat. Gently squeeze the excess water from the softened gelatine and add to the hot cream. Whisk the mixture until the gelatine is completely dissolved. Set the cream aside to cool for at about 20 minutes before pouring over the set jellies. Refrigerate for 3-4 hours or overnight.
To serve, un-mould by dipping into boiling water. Invert onto a serving platter and decorate with frosted berries.