Roasted cauliflower Mac and Cheese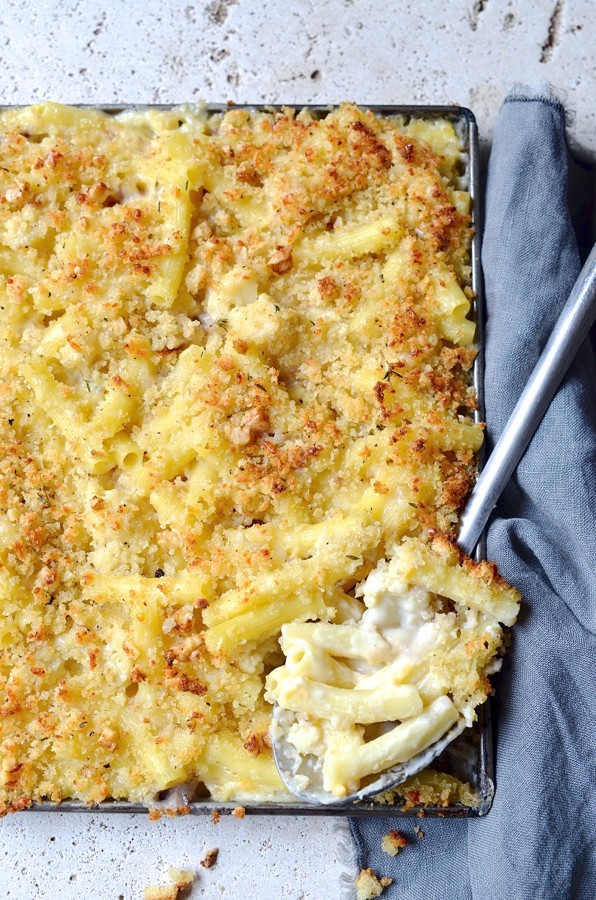 Mac and cheese is a crowd pleaser. I have several versions, this being the favourite. While the recipe is my own, the idea to use a sheet pan is one I found on Food 52. Amanda Hesser explains that a baking sheet is the only way to go. It's crunchy toppings for everyone! With the pasta spread out thin, there's more surface area and thus, more crumble.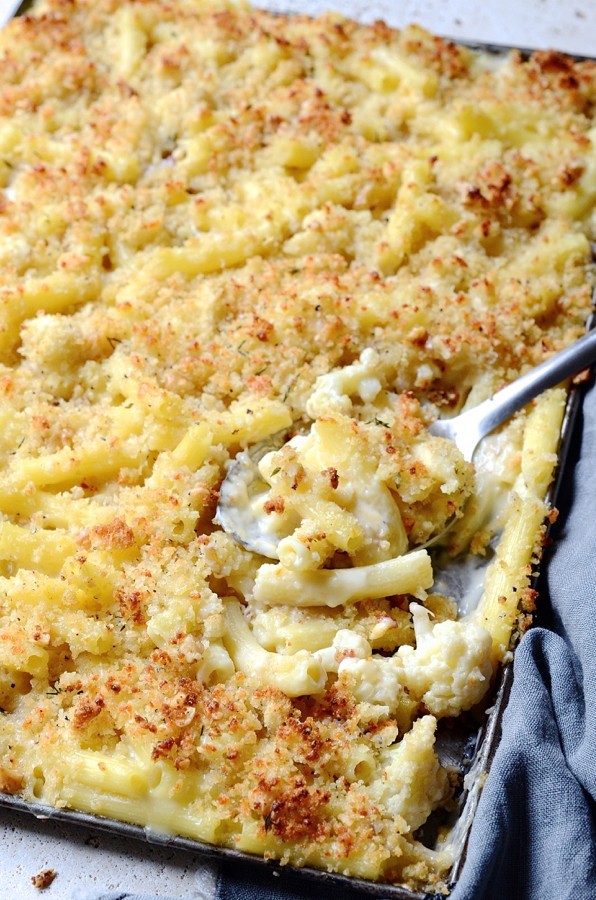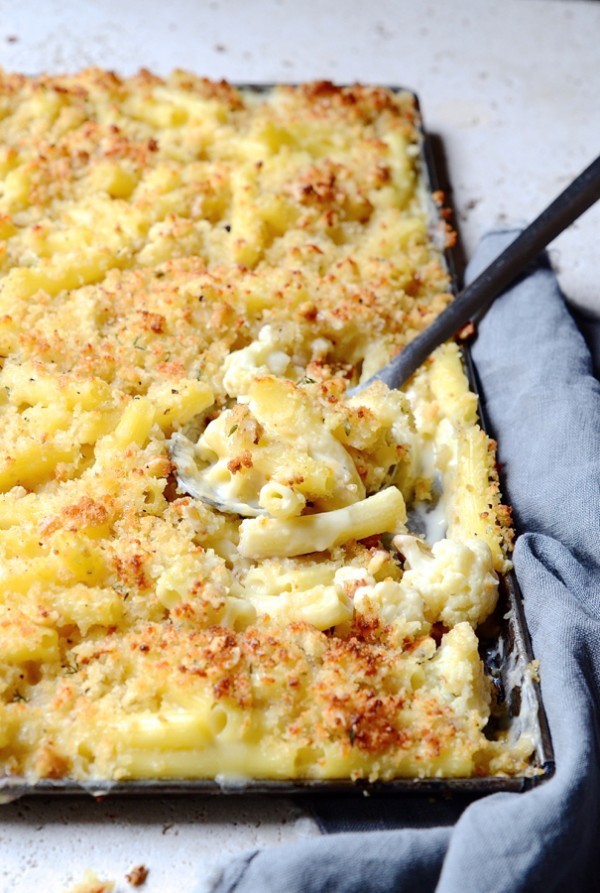 The addition of cauliflower adds a sweetened nuttiness that comes from roasting vegetables. If you're pushed for time, just tip the cauliflower florets into the pasta water for the last 4 minutes of cooking and drain well before mixing in the white sauce. Most of the ingredients here are kitchen basics like milk, bread, butter and cheese. For the topping I use Parmesan and walnuts, although a sharp cheddar or gruyere are good substitutes. If you prefer a stringy cheese, mozzarella does the job. Pasta doesn't like hanging around, so eat hot from the oven.
This recipe is featured on The Feedfeed along with 50 more drool-worthy mac & cheese's. A must visit for serious pasta lovers!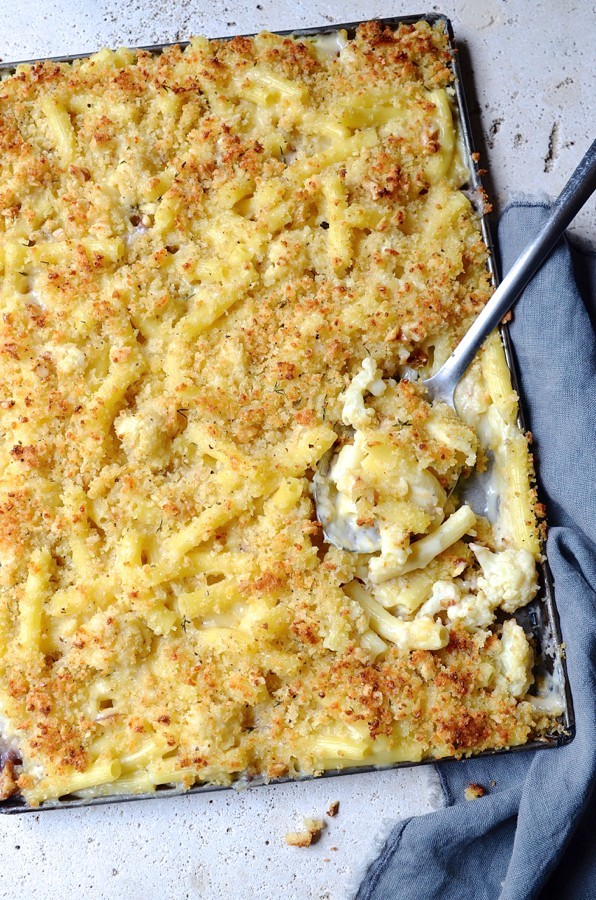 Roast cauliflower mac and cheese
Cheese sauce
60g butter
50g all-purpose flour
750ml milk
1 teaspoon Dijon mustard
1/2 teaspoon salt
1 1/2 cups mature cheddar, grated
Pasta
1 head cauliflower, broken into small florets
2 tablespoons olive oil
salt and pepper, to taste
350g macaroni pasta, cooked and drained
Parmesan and walnut crumb topping
2 cups ciabatta breadcrumbs
3 tablespoons melted butter
1/4 cup roughly chopped walnuts
1/2 cup finely grated parmesan cheese
2 sprigs fresh thyme
salt and freshly ground black pepper
Start with the cheese sauce. Melt the butter in a saucepan. Add the flour and whisk into the foaming butter until combined. The roux will be quite firm at this point. Add the milk in stages, whisking all the while. Once the milk is absorbed, repeat the process several times until you have used all the milk. This method ensures a lump-free consistency and eliminates a 'raw' flour taste. Stir through the Dijon mustard and season with salt. Add the cheese to the white sauce and stir until melted.
Preheat the oven to 180º C. Spread the cauliflower florets onto a roasting tray, drizzle with olive oil and season. Toss to coat and roast for about 20 minutes.
For the crumb topping, mix all the ingredients together in a bowl. Rub through by hand to ensure the breadcrumbs are well coated.
Turn the oven up to 200º C. To assemble the Mac and Cheese, pour the cheese sauce over the cooked macaroni. Add the cauliflower and fold through. Transfer to a baking sheet and spread the parmesan crumbs on top. Don't press down as you want the crumble to be light and chunky. Bake for about 15 minutes until golden.