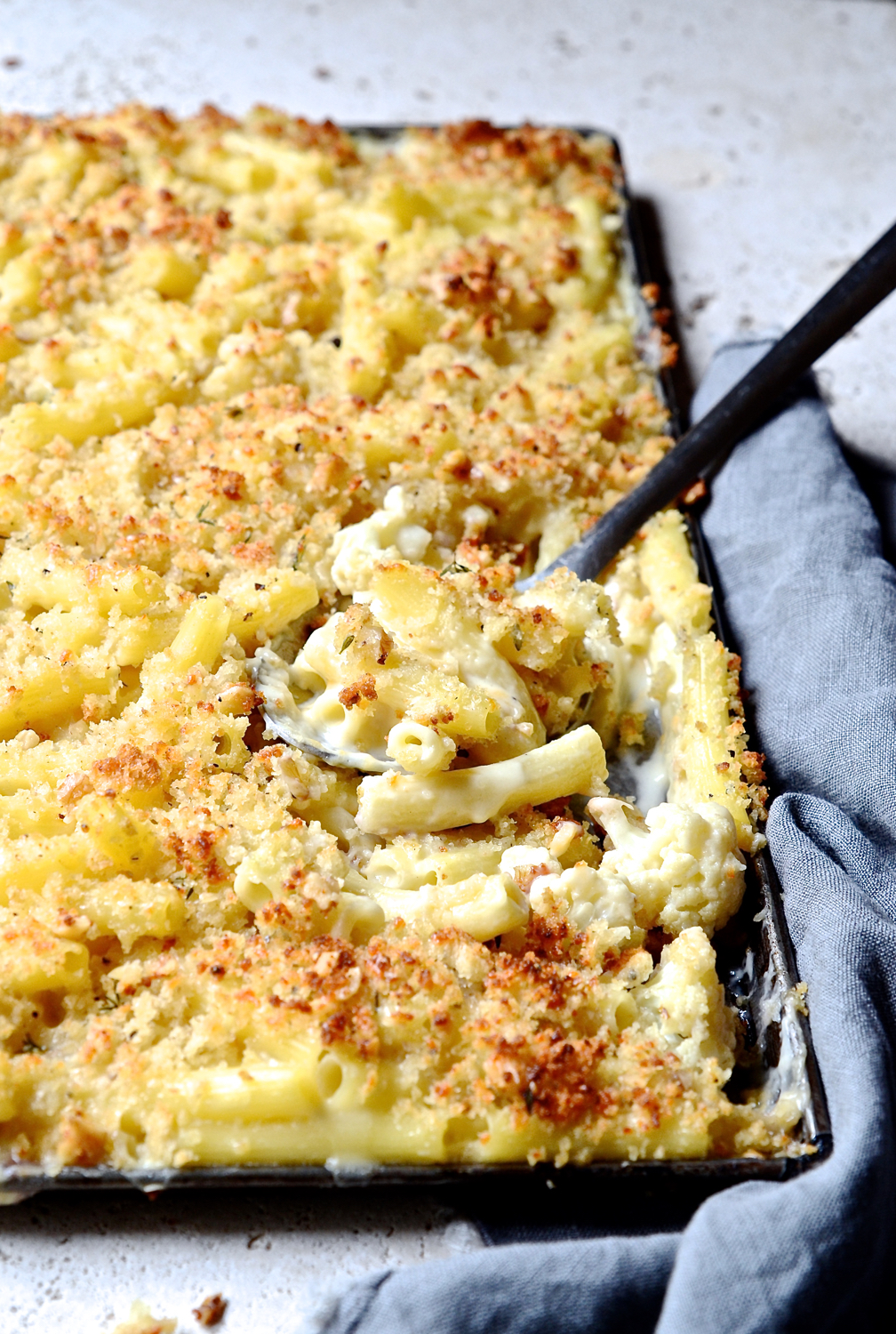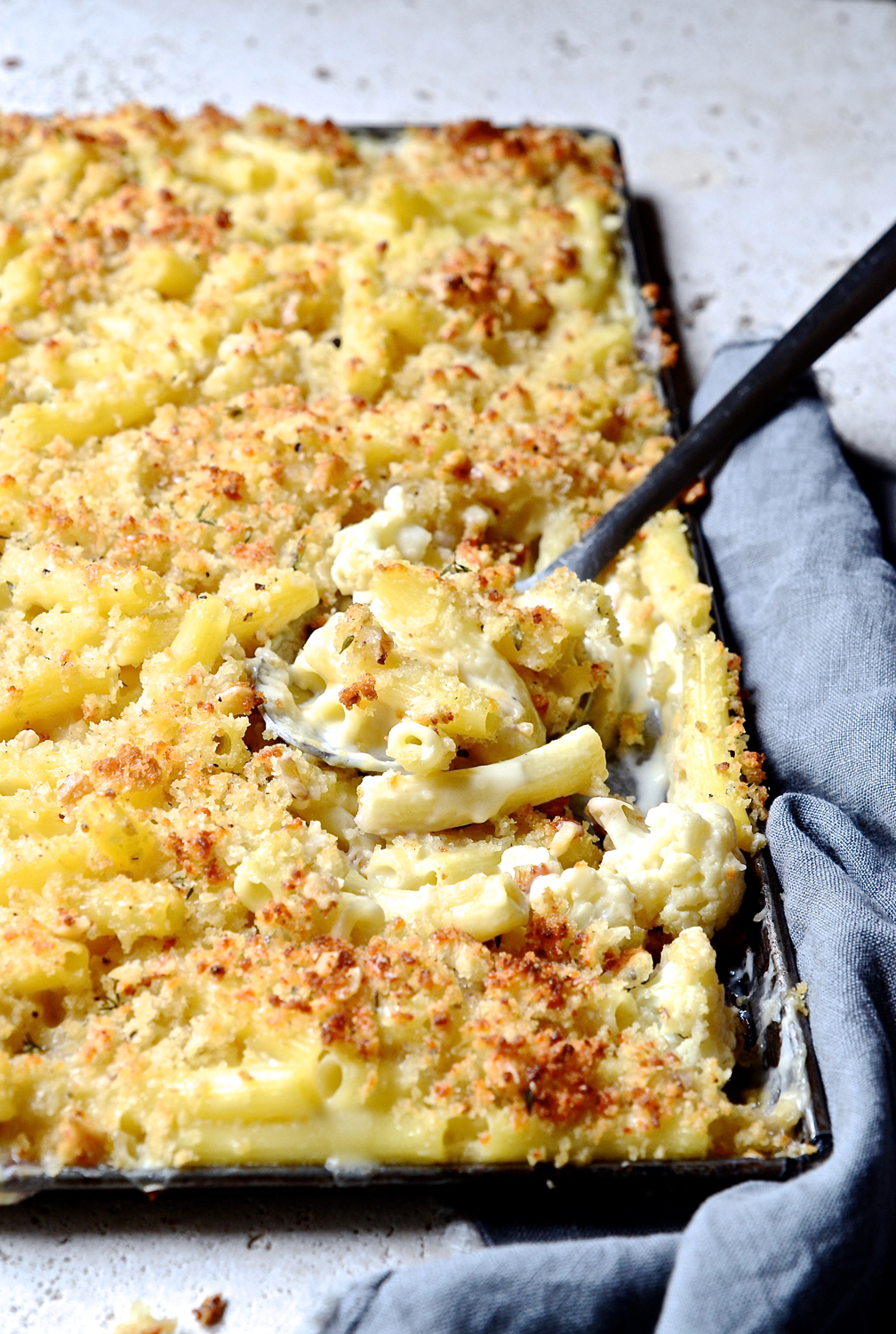 Mac and cheese is sure-fire crowd pleaser. Over the last 7 years of blogging, I've shared have several of our favourite versions, this Roast cauliflower Mac and Cheese being one of the all time favourites. While the recipe is my own, the idea to use a sheet pan is one I found on Food 52. Amanda Hesser explains that a baking sheet is the only way to ensure everyone has their fair share of crunchy toppings.
Roasting the cauliflower adds a lovely nuttiness. Most of the ingredients for the recipe are kitchen basics like milk, bread, butter and cheese. The topping for my roasted cauliflower Mac and Cheese is a combination of salty Parmesan and walnuts, although a sharp cheddar or gruyere can also do the job. If you prefer a stringy cheese, mozzarella is the only cheese that can deliver the pull. Pasta doesn't like hanging around so get everyone around the table before it comes out the oven.
This recipe is featured on The Feedfeed along with 50 more drool-worthy mac & cheese's. A must visit for serious pasta lovers!

Roast cauliflower mac and cheese
Cheese sauce
60g butter
50g all-purpose flour
750ml milk
1 teaspoon Dijon mustard
1/2 teaspoon salt
1 1/2 cups mature cheddar, grated
2 tablespoons olive oil
1 head cauliflower, broken into florets
salt and pepper, to taste
350g macaroni pasta, cooked and drained
Parmesan and walnut crumb topping
2 cups ciabatta breadcrumbs
3 tablespoons melted butter
1/4 cup walnuts, roughly chopped
1/2 cup parmesan, grated
2 sprigs fresh thyme
salt and freshly ground black pepper
For the cheese sauce, melt the butter in a saucepan. Add the flour and whisk to combined. Add the milk in slowly, whisking all the while. Cook over a medium heat until thickened. Add the mustard and season with salt. Add the cheese and whisk until melted.
Preheat the oven to 180º C. Spread the cauliflower onto a roasting tray, drizzle with olive oil and season. Toss to coat and roast for about 20 minutes.
For the crumb topping, mix all the ingredients together in a bowl.
Turn the oven up to 200º C.
Add the roast cauliflower to the cooked pasta. Pour over the cheese sauce and toss gently to coat. Transfer the pasta to a baking sheet and scatter the crumb topping over. Bake for about 20 minutes until golden.
If you're keen on cauliflower or broccoli, you may want to pop in here:
Whole roast cauliflower cheese