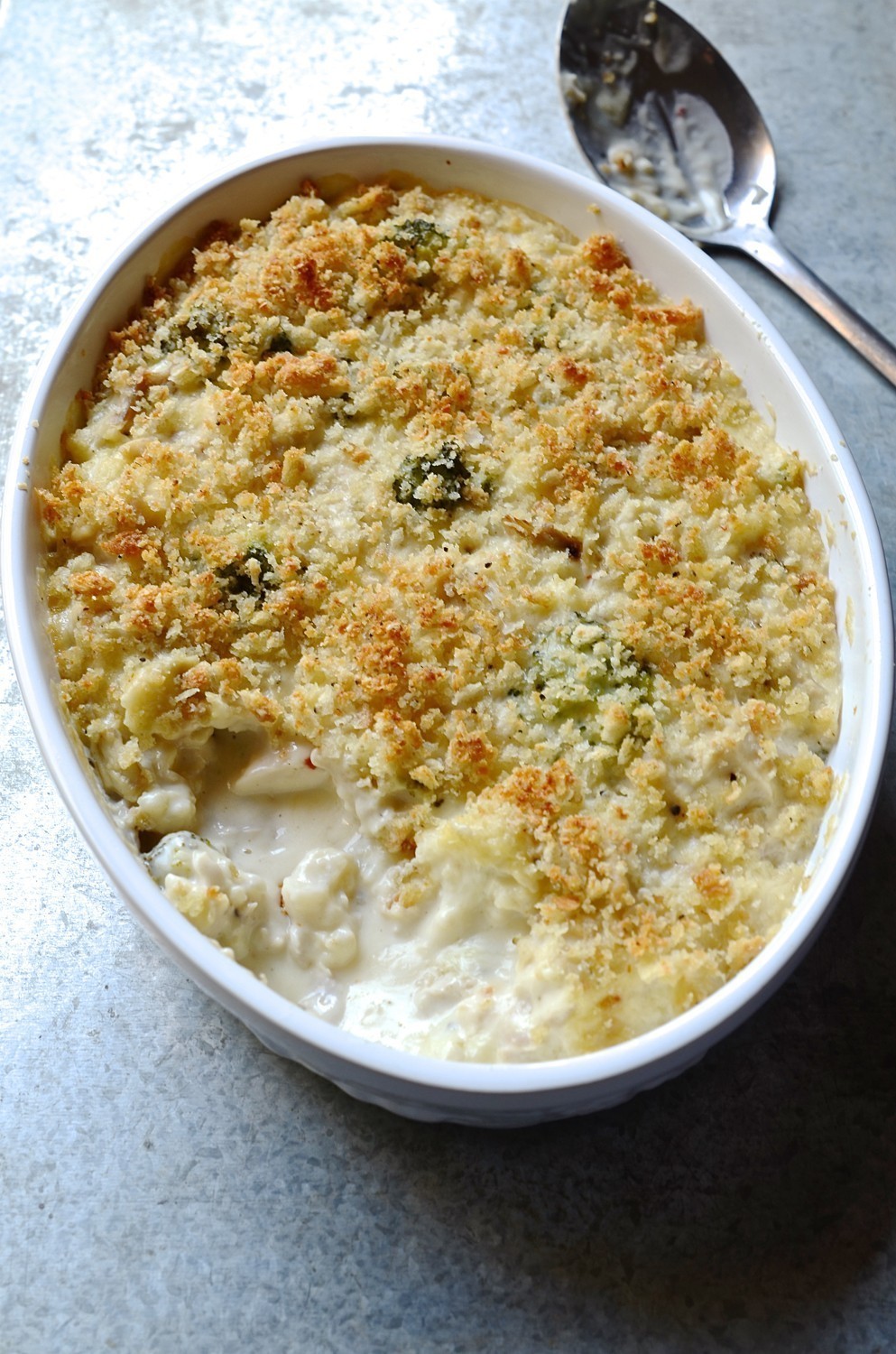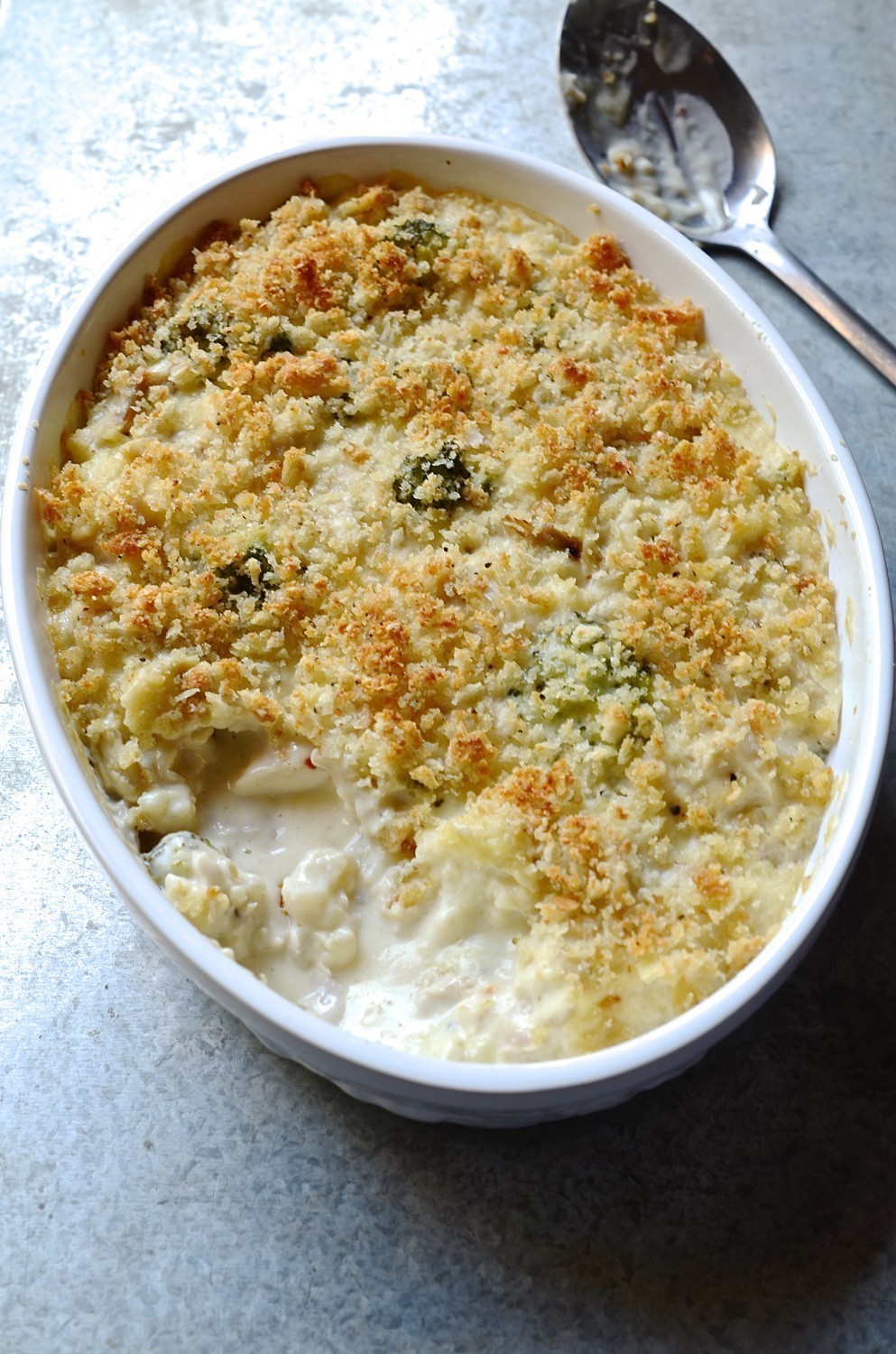 Broccoli chicken casserole is family-style comfort food. Growing up, it was one of the dishes my mother made often. It's honest food, the sort that both children and grown ups are happy to eat. I've started adding pan-fried cauliflower to mine, along with the broccoli. The cheesy sauce and parmesan crumble topping makes it a winning weeknight dinner.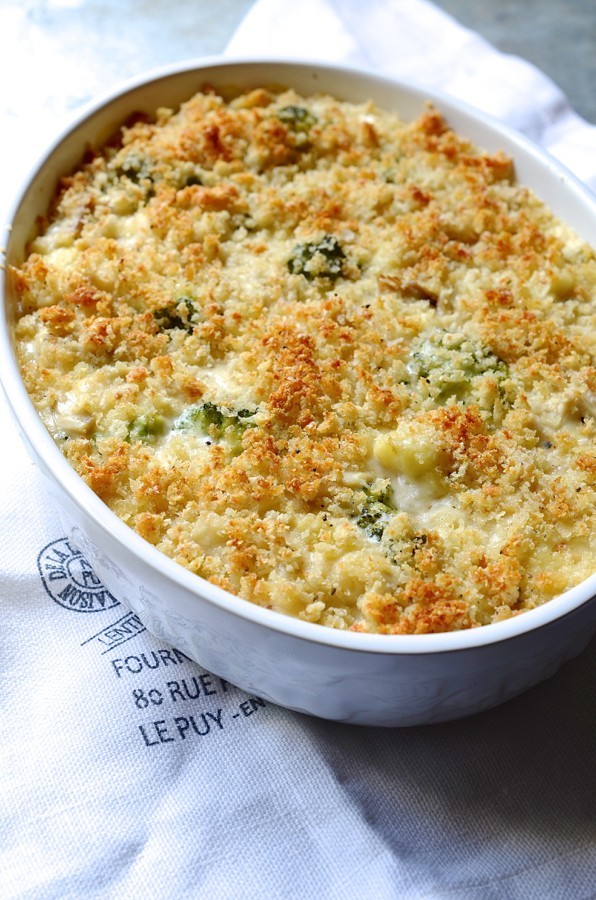 Finding creative ways to include more vegetables into the family's diet is on every mother's wish list. This broccoli chicken casserole is the perfect time to sneak in more veg. Cauliflower loves a good cheese sauce, as does broccoli, so let's throw them both in here. Instead of boiling or blanching, I've pan-roasted the cauliflower in lemon-infused olive oil and a pinch of chilli flakes. Leave it out if you're making it for small children maybe.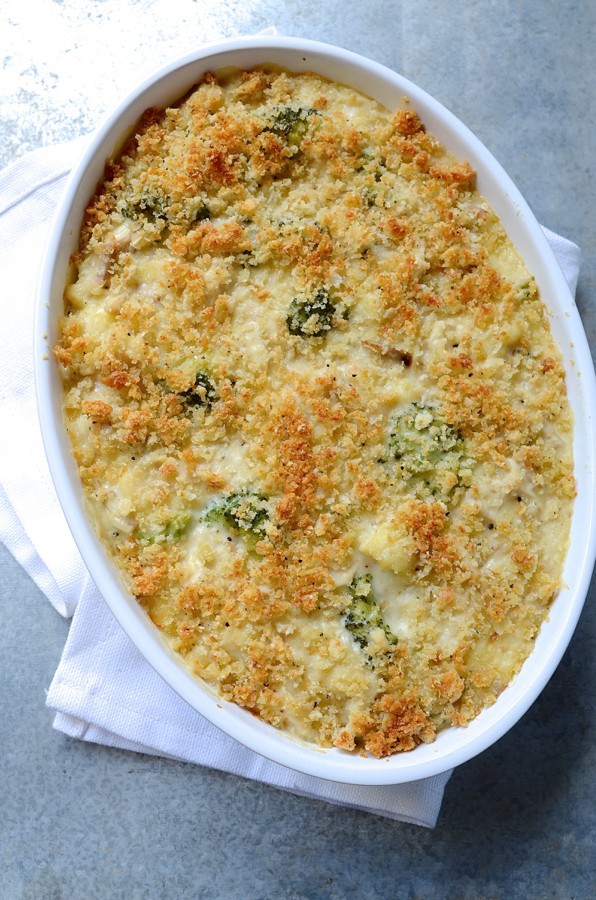 Day old sourdough or ciabatta bread is perfect for making the topping. I coat the crumb mixture in lemony olive oil. As it bakes you can smell the citrusy smells wafting through the kitchen. This recipe easily feeds four, maybe even six, at a stretch. A good idea is to make two and freezing one for a weeknight stand-by. A casserole also the sort of dish you can share with someone in need of a little TLC.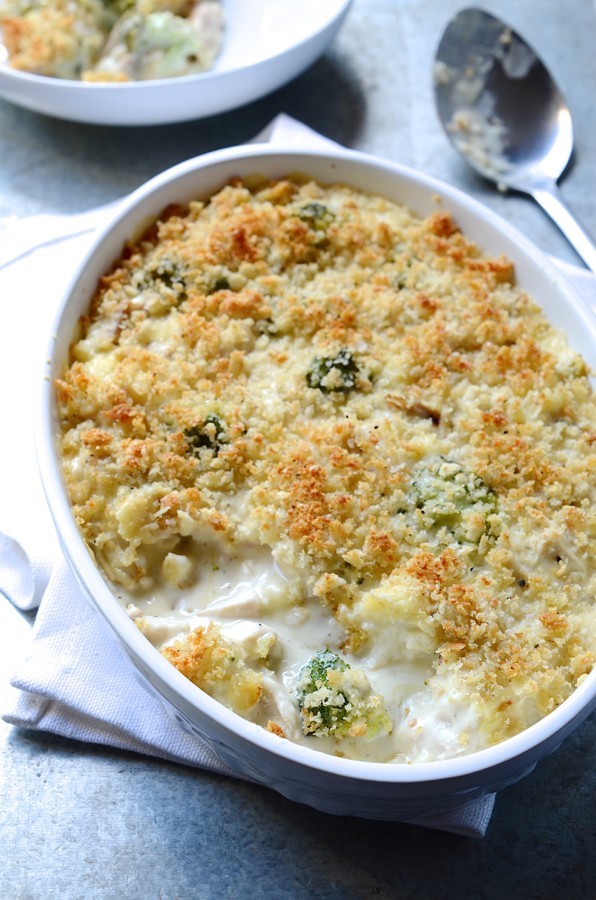 Broccoli chicken casserole
2 tablespoons lemon-enhanced extra virgin olive oil
1 medium head of cauliflower, cut into florets
1 medium head of broccoli, cut into florets
pinch of chilli flakes
squeeze of fresh lemon juice
3 cups cheese sauce (see Cauliflower mac and cheese recipe)
2 cups roasted chicken, cut into bite sized pieces
1/2 cup mature cheddar cheese, grated
1/4 cup milk
1 cup day-old bread crumbs
1/3 cup grated parmesan cheese
2 tablespoons lemon-enhanced extra virgin olive oil
Preheat the oven to 200ºC.
Heat the olive oil in a wide based pan. Add the cauliflower and broccoli florets and stir-fry for several minutes. Season with salt, pepper and chilli flakes, if using. Add a splash of water (about 3 tablespoons) and allow to steam for about 5 minutes until the water is completely evaporated. Squeeze over the lemon juice and set aside.
In a large bowl, combine the broccoli, cauliflower, cheese sauce, chicken, grated cheddar cheese and milk. Check the seasoning. This casserole likes freshly ground pepper, so I add a little extra. Transfer the entire mixture to a lightly greased, ovenproof dish.
For the topping, combine the bread crumbs, parmesan cheese and lemon-enhanced olive oil. Rub together to coat the crumbs. Scatter liberally over the chicken mixture and bake for 25-30 minutes until golden and bubbling.
If you're on the look out for more family favourite recipes, here are a few more delicious ideas:
Creamy cauliflower Mac and Cheese
Quick pesto cream chicken casserole
Chinese mandarin chicken tray bake