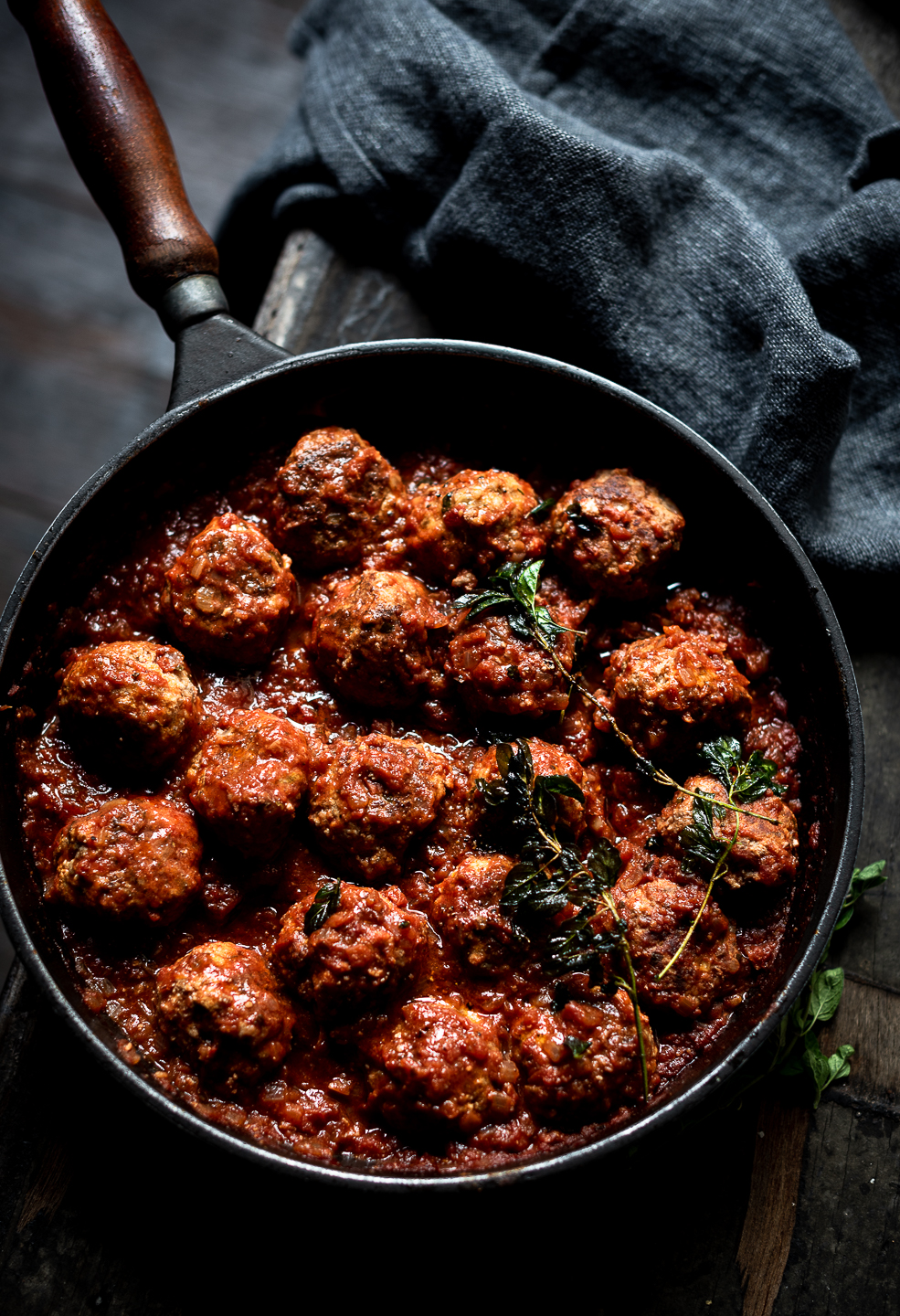 Hello friends. Welcome to January! I hope you've all managed to take  time out to relax, unwind and reconnect. And just like that, we're back on the treadmill. If you've been around here for the last couple of years, you'll know about our January feature. We round up the best of best  recipes over the past year. It will come as no surprise to hear then, Ottolenghi still holds firm at no 1. It's seems he is unbeatable.  A fair win indeed, although I think we need a new face in the top slot. Maybe next year? The point of sharing the 20 favourite recipes for 2022 is to gather the most popular tried and tested recipes in one place to save you the trouble of hunting down a winning recipe. They're mostly savoury, family style recipes, perfect for busy weeknights and slower weekend cooking.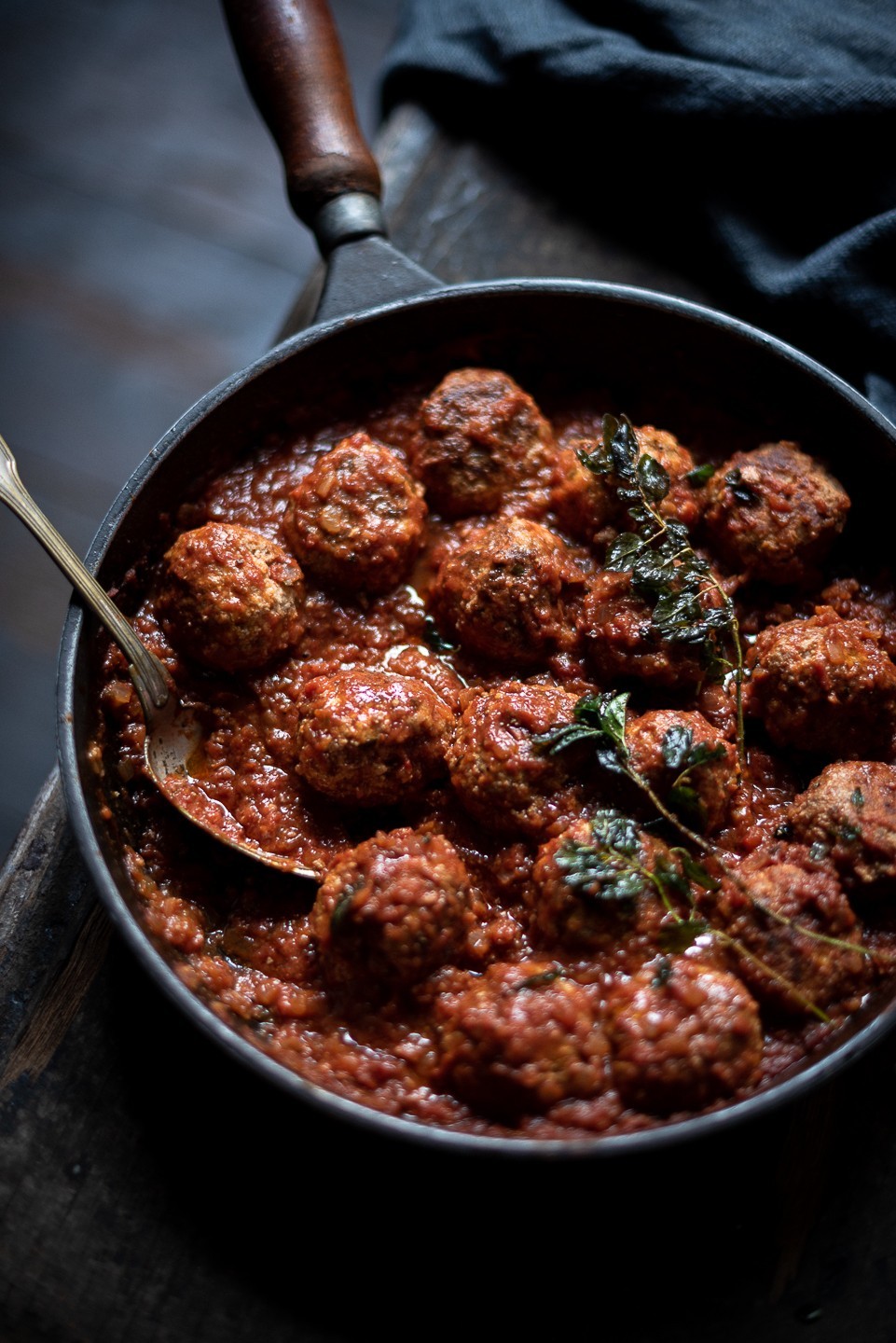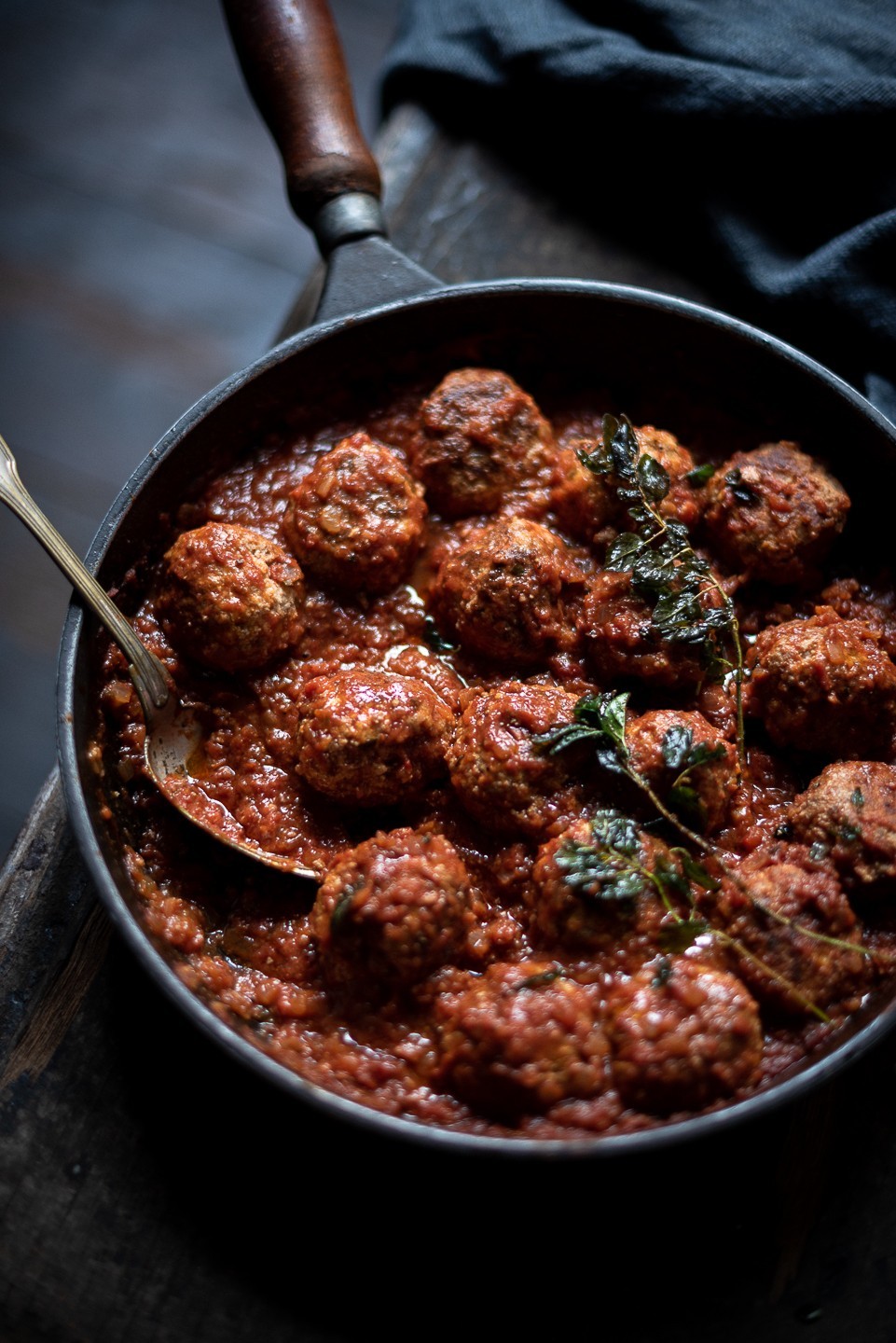 To deepen the tomatoey flavour of these  Ricotta and oregano meatballs, I stir in a little tomato paste. If you don't have the paste, just leave it out.  To mimic the herby flavours in the tomato sauce, I pan-fry a couple of sprigs of oregano and scatter them over the top. They're almost like wafer-thin, herb crisps. So delicious!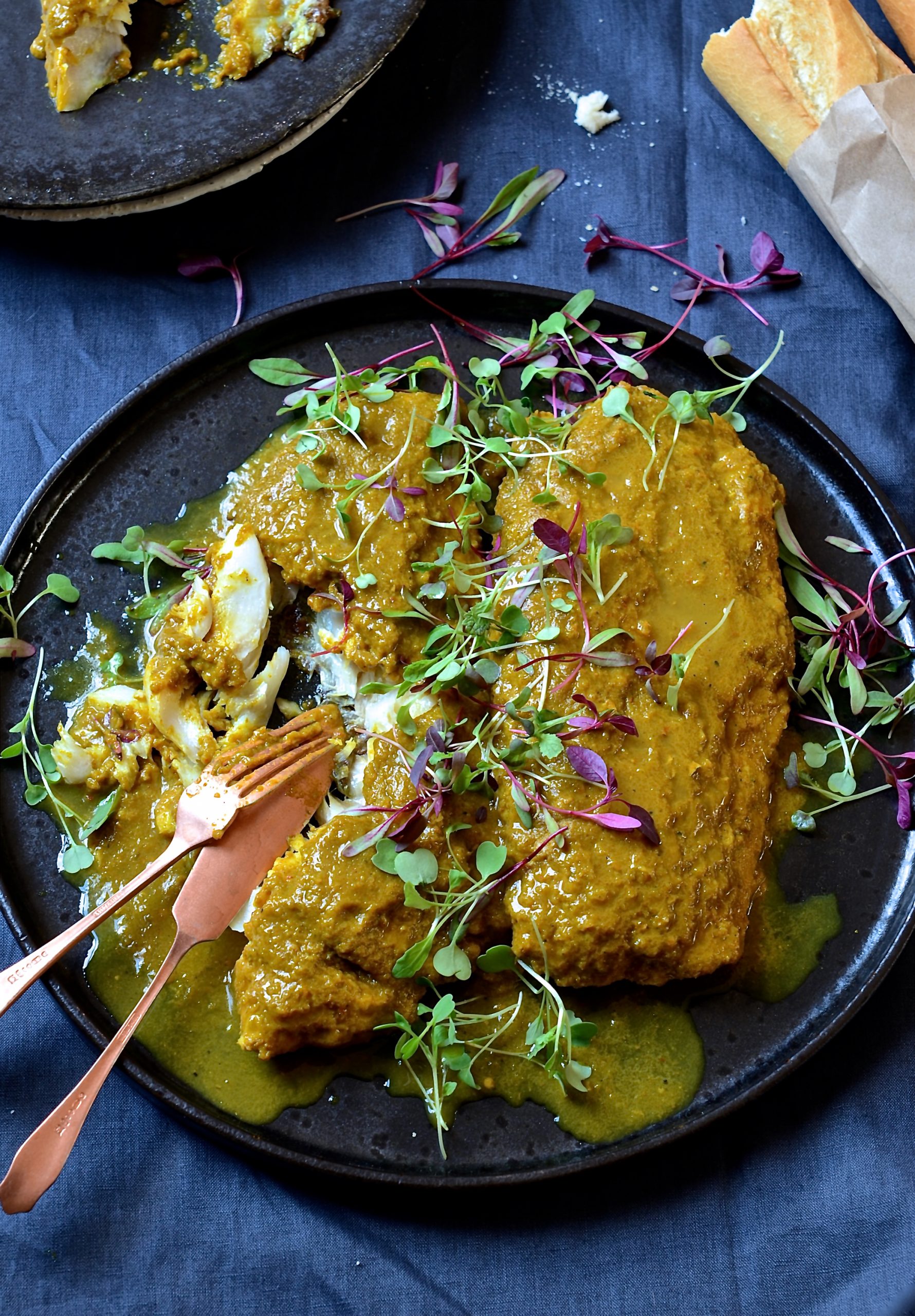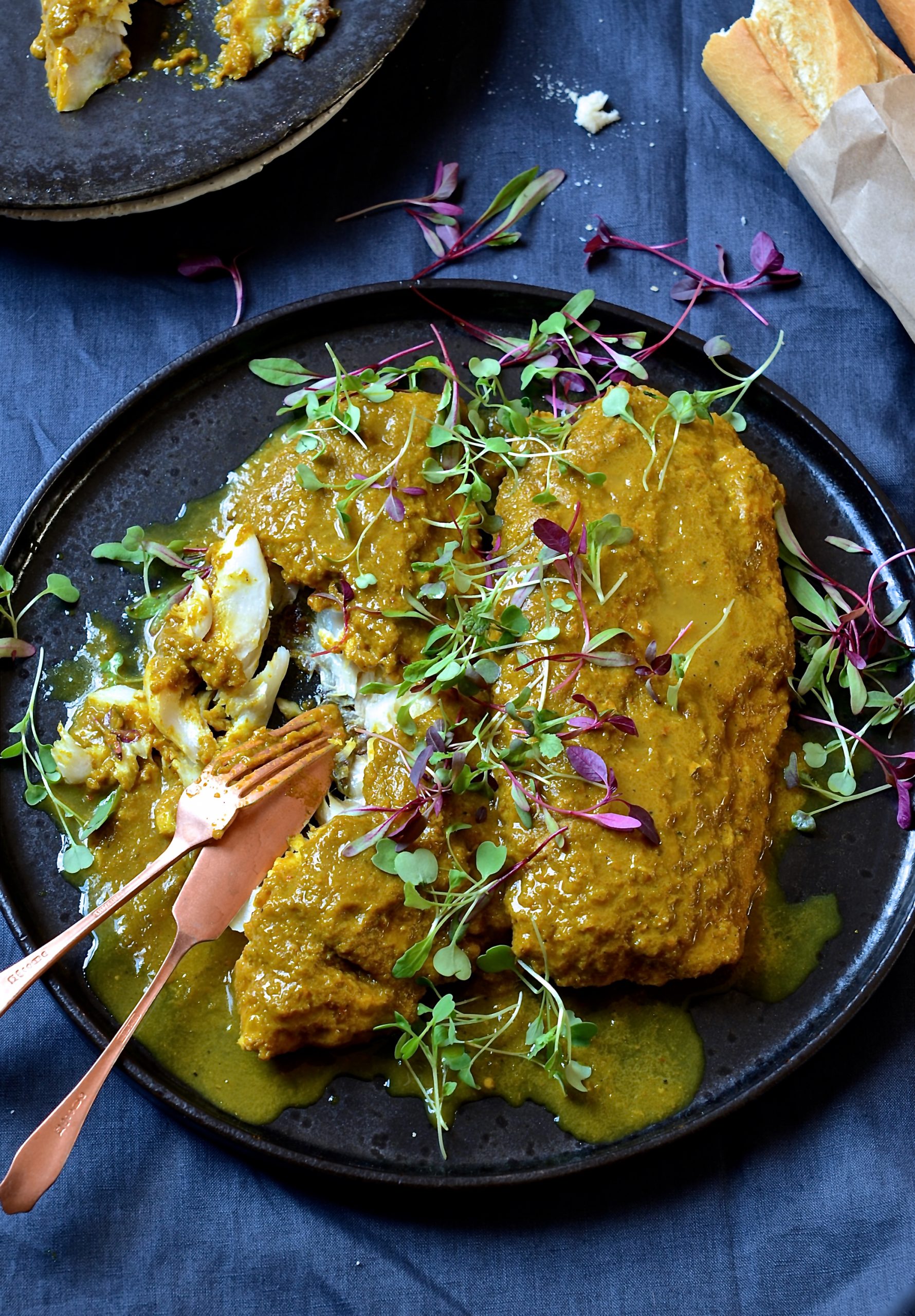 Those who're averse to pickled fish because of the onions will love this recipe. I've blitzed the sauce for a smoother texture. This step is optional but a nice change from the usual. I serve the fish with crusty baguettes, or this crusty Overnight ciabatta bread to soak up the golden turmeric sauce.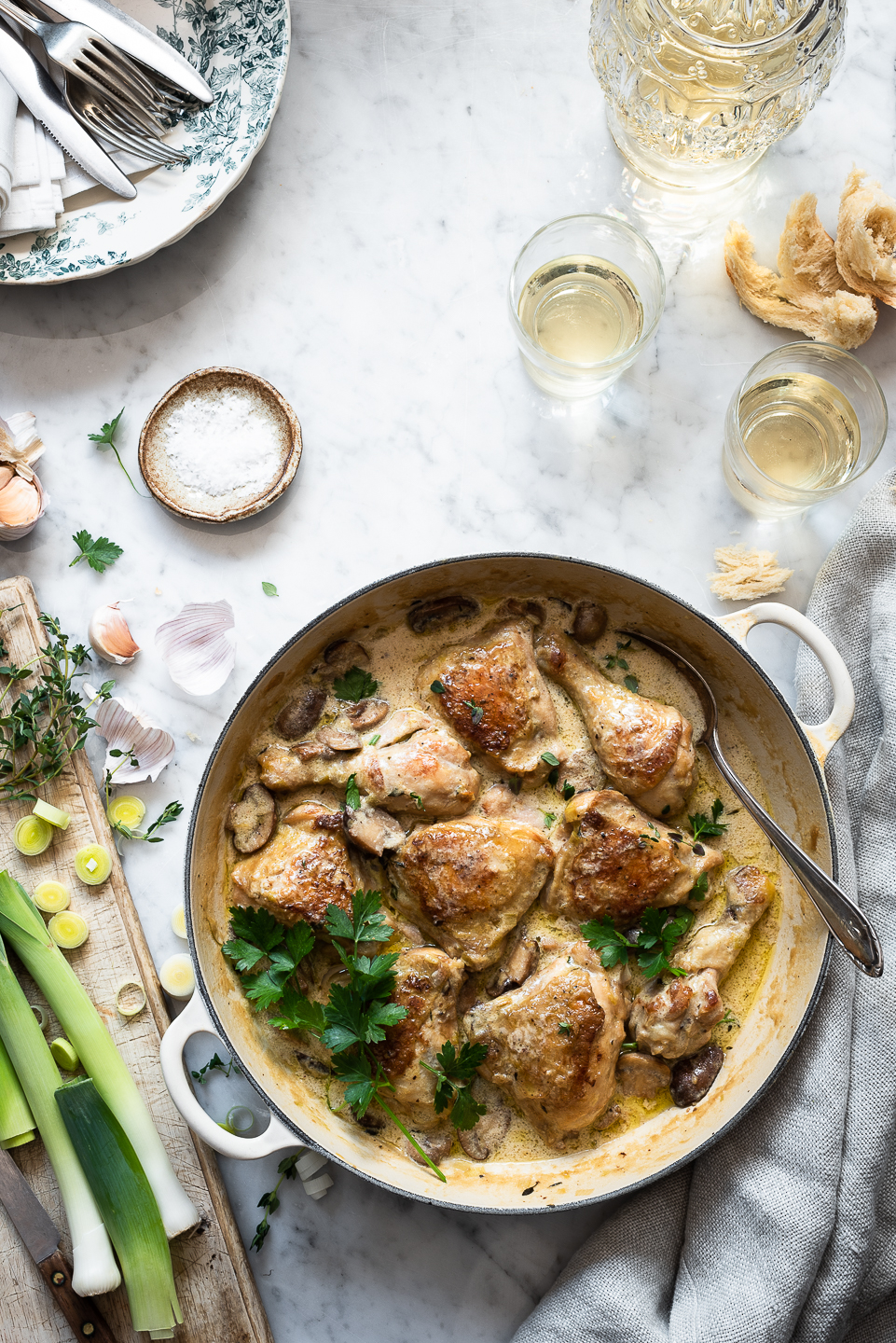 Another all time favourite here on the blog. Needing just a handful of everyday ingredients – Chicken thighs, leeks, mushrooms, a bottle of white and a splash of cream. A classic combination that wins any night of the week. Here it is then, my Chicken and leek casserole.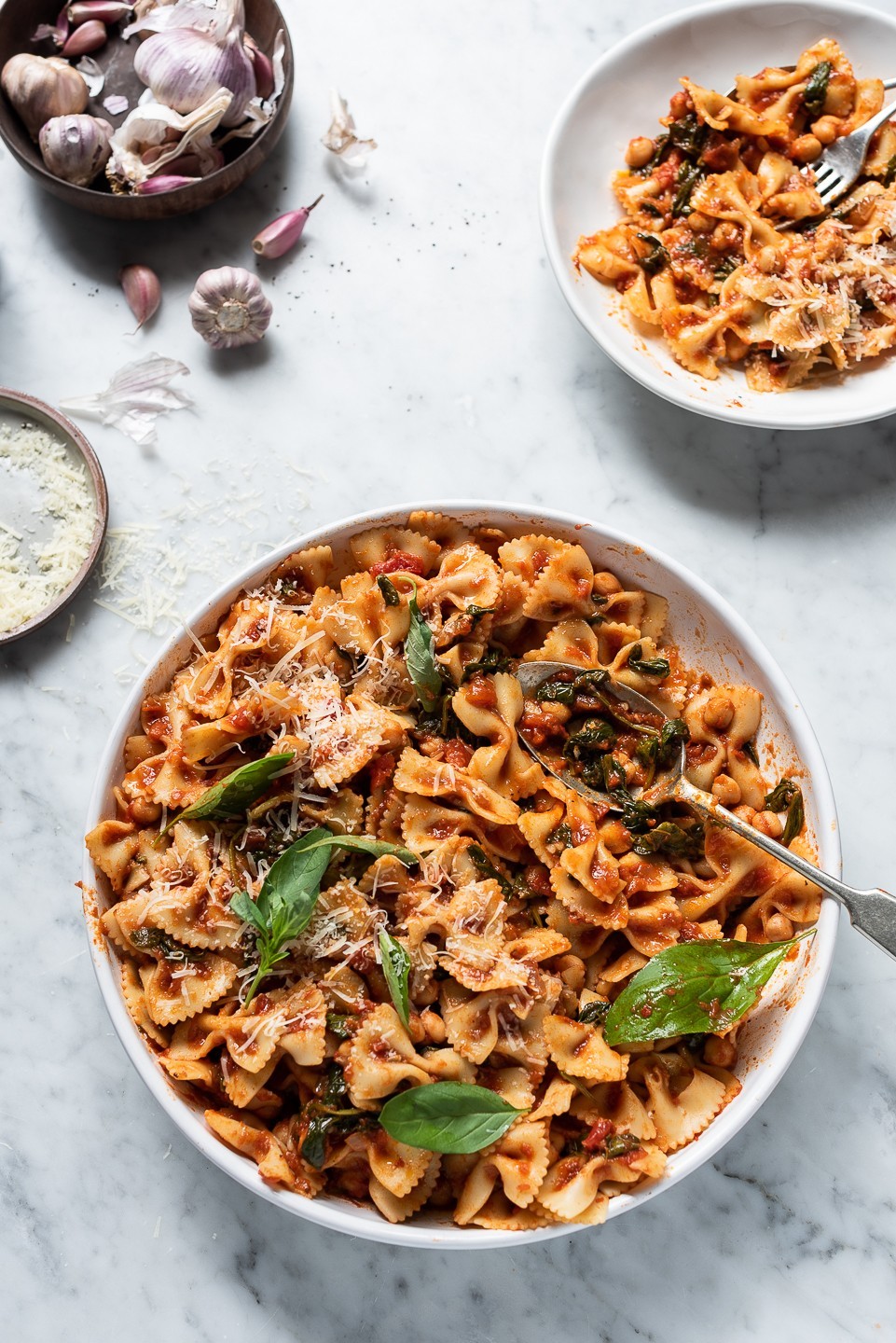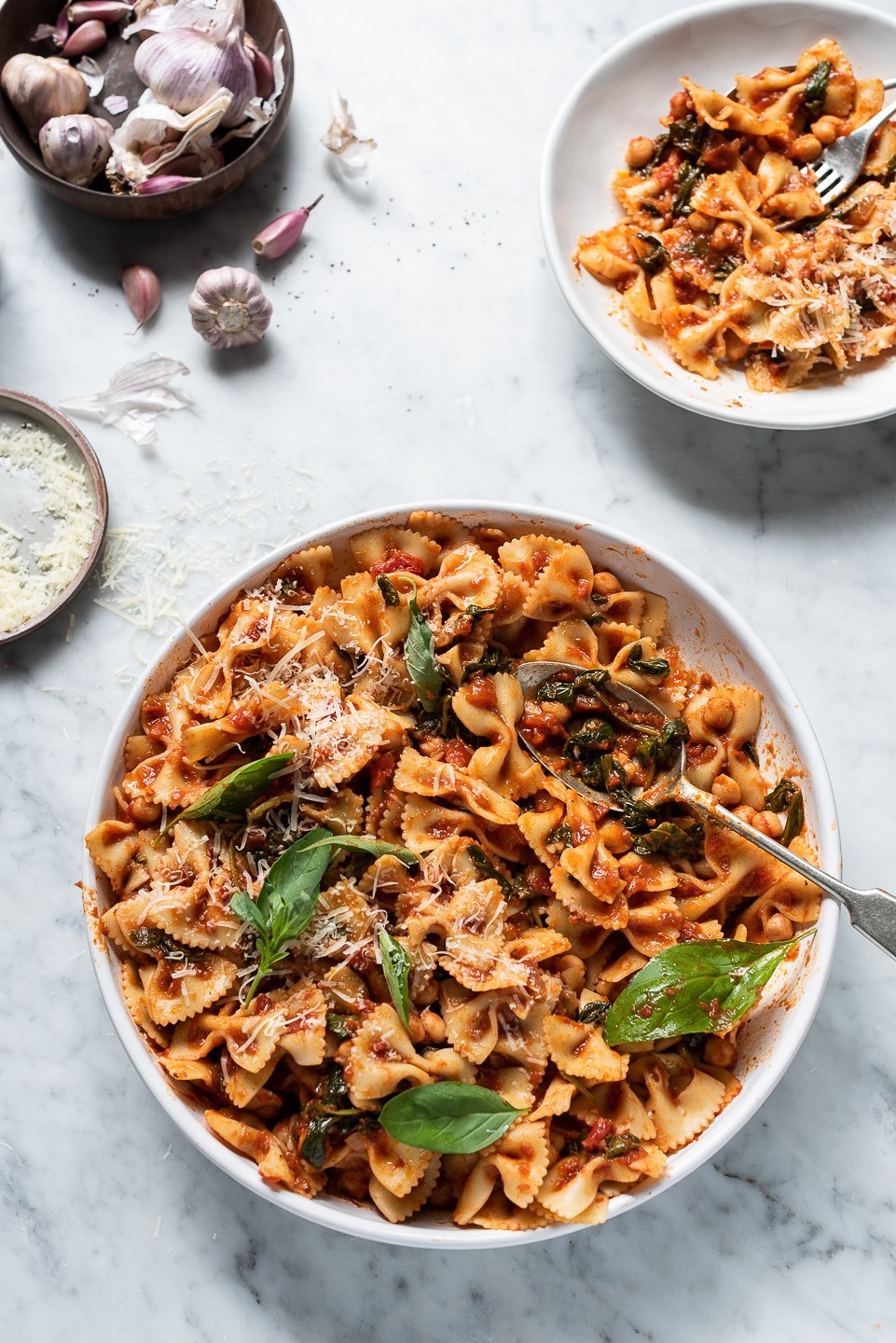 Our most popular vegetarian pasta. On the list year in and out. So good! Spinach and chickpea pasta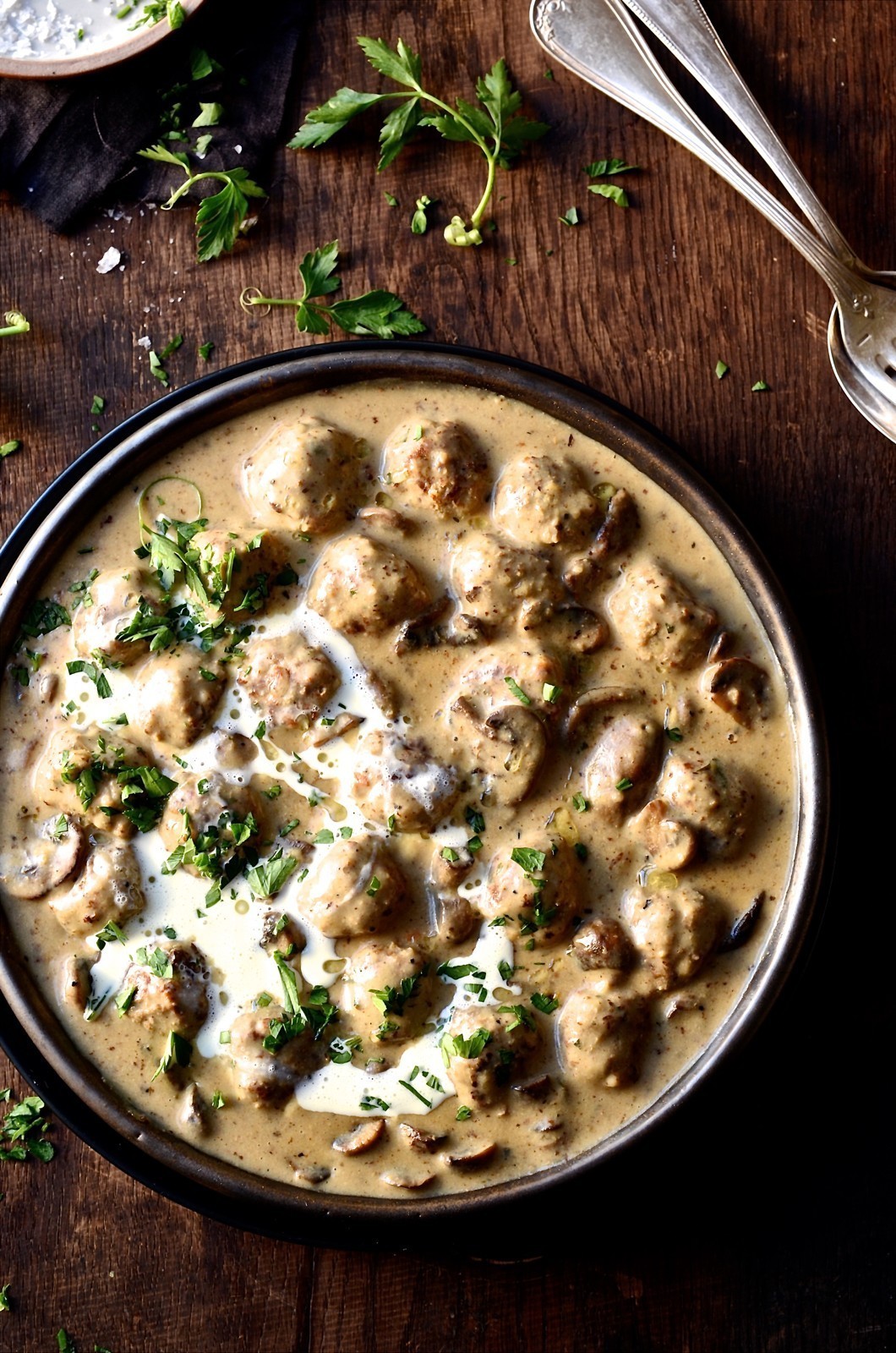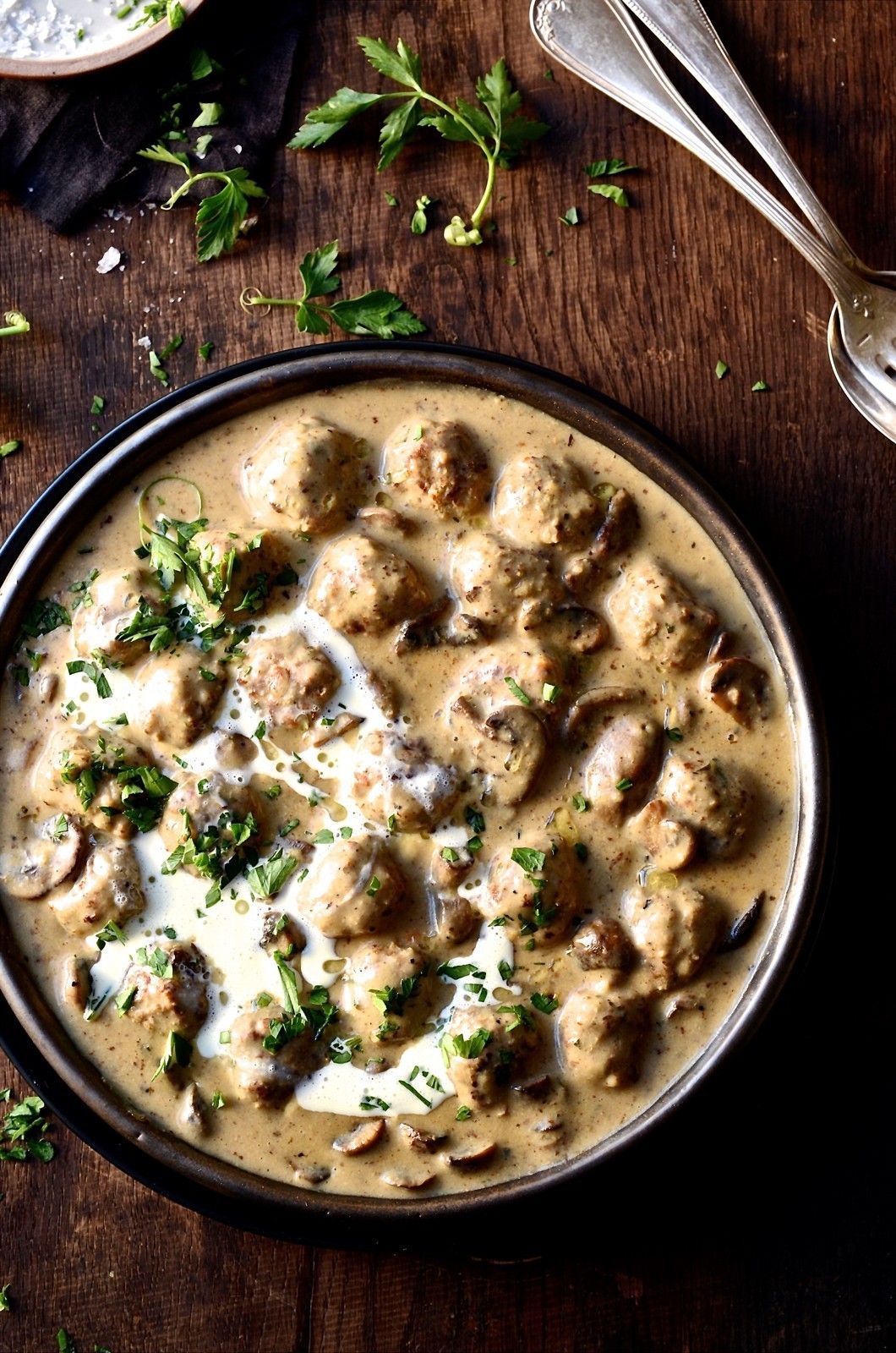 Never met anyone who doesn't love a good meatball. If you're thinking of changing up the usual tomato based meatball recipe, these Swedish Meatballs are the business.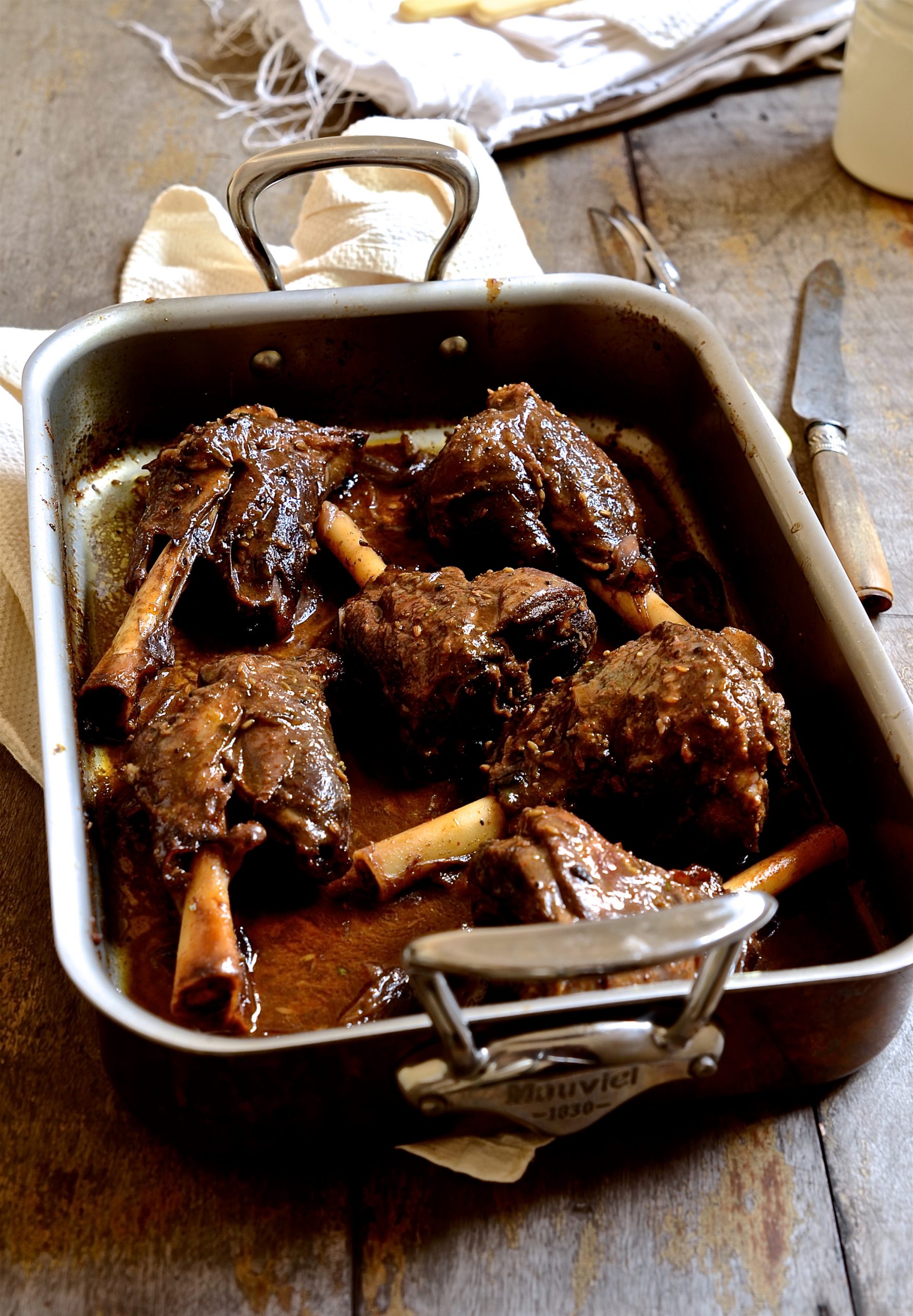 When it comes to meat, lamb seems to be the cut of choice.  These Slow Roast Lamb Shank Shawarma are best for weekends when you have a time for slow cooking. Flatbreads, hummus and a herby tabbouleh will be lovely alongside.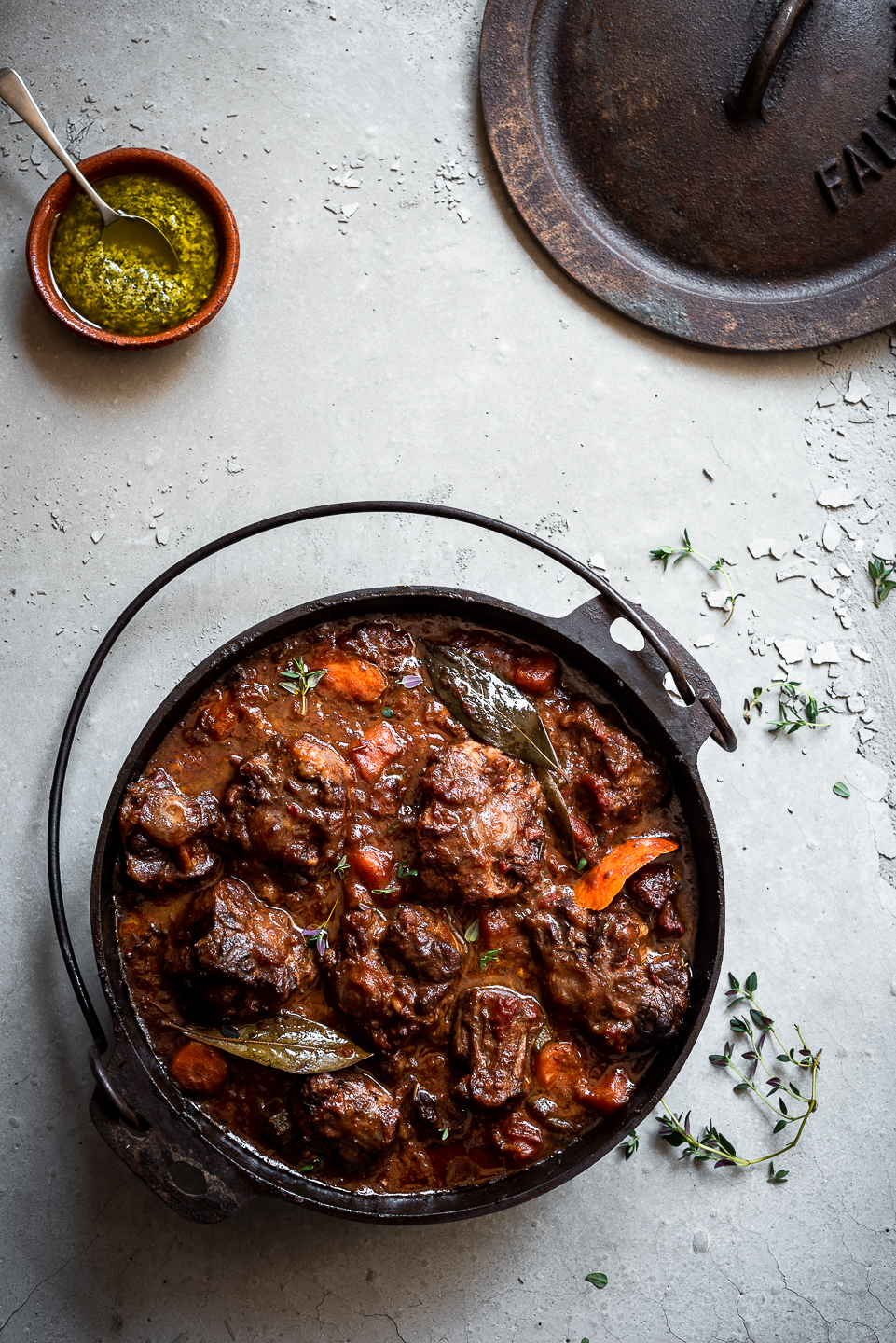 Anyone who's made Oxtail knows, it's hardly challenging, needing only a few ingredients but, a fair portion of patience. Oxtail is a waiting game, although the oven does all the work, slowly eliciting its mouthwatering gelatinous flavour. It can also be made the day before and reheated when needed. After several hours in the oven, you'll be rewarded with a sticky red wine sauce and spoon tender oxtail, ready for the weekend table.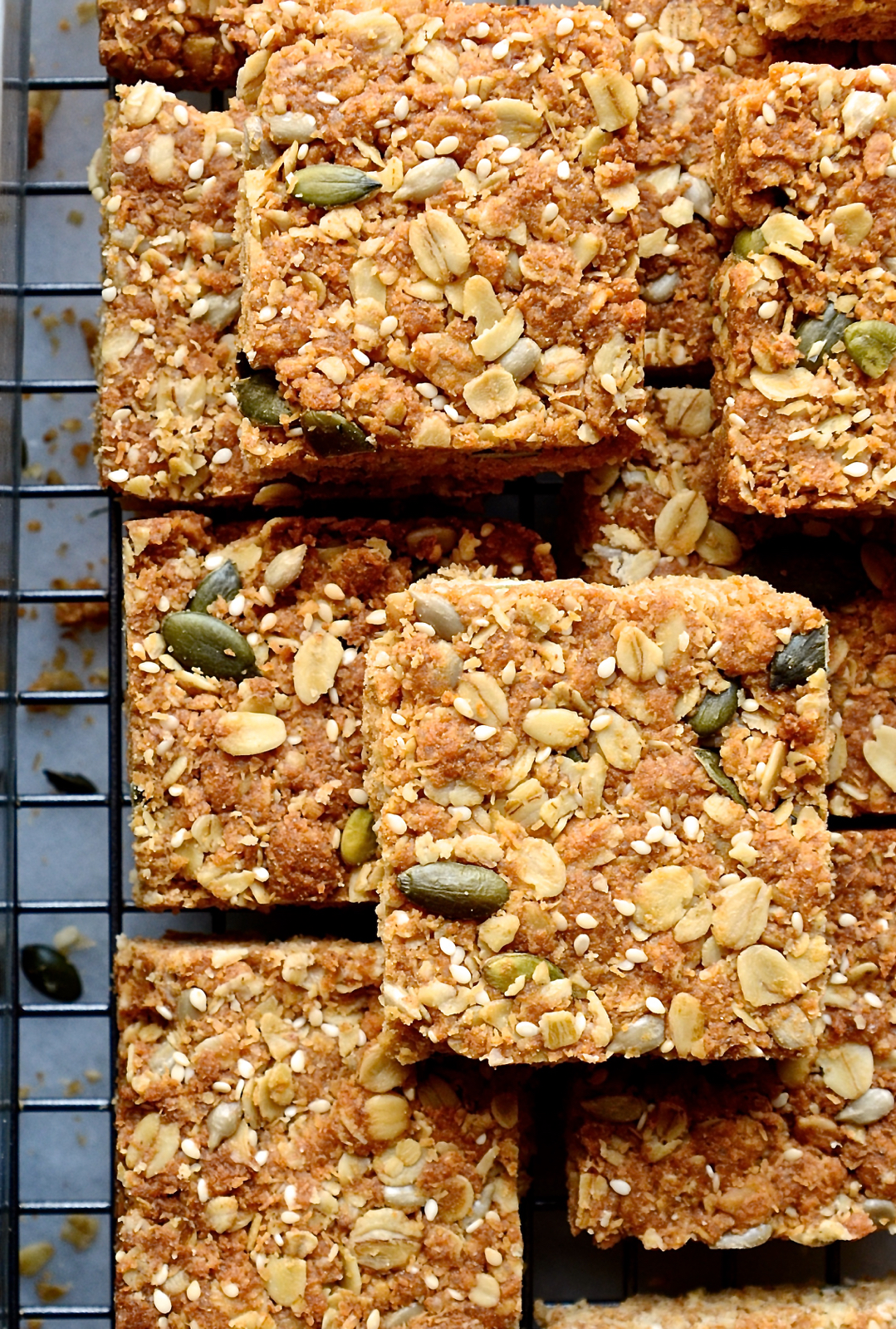 Ah, nothing like a good old Crunchie, is there? These are the way we like them. Less refined sugar and extra seeds for more crunchy wholesomeness. Do give them a try. They're a house favourite.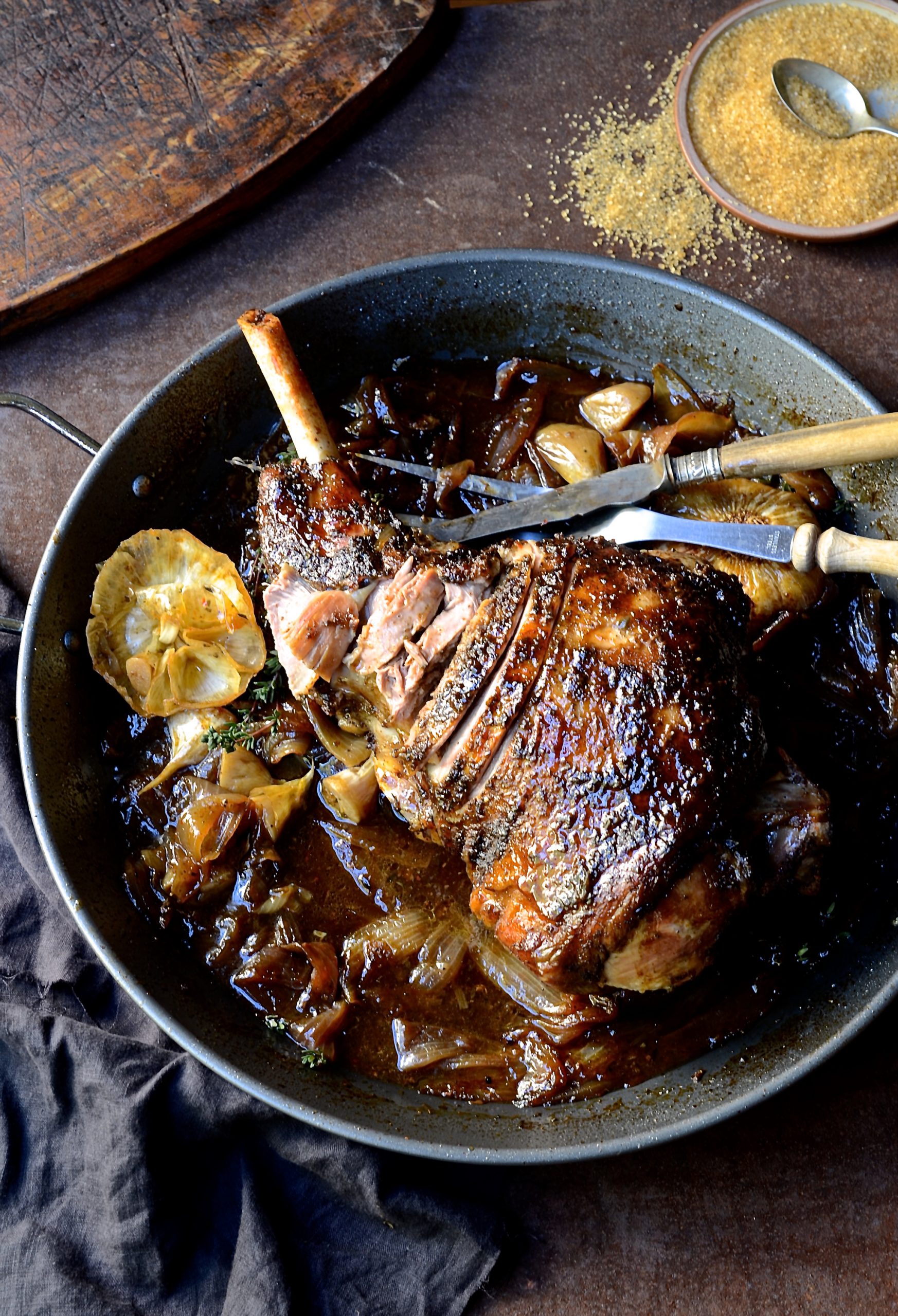 Roast lamb with onion marmalade A crusty loaf for spooning over those marmalade-y onions is definitely a good idea.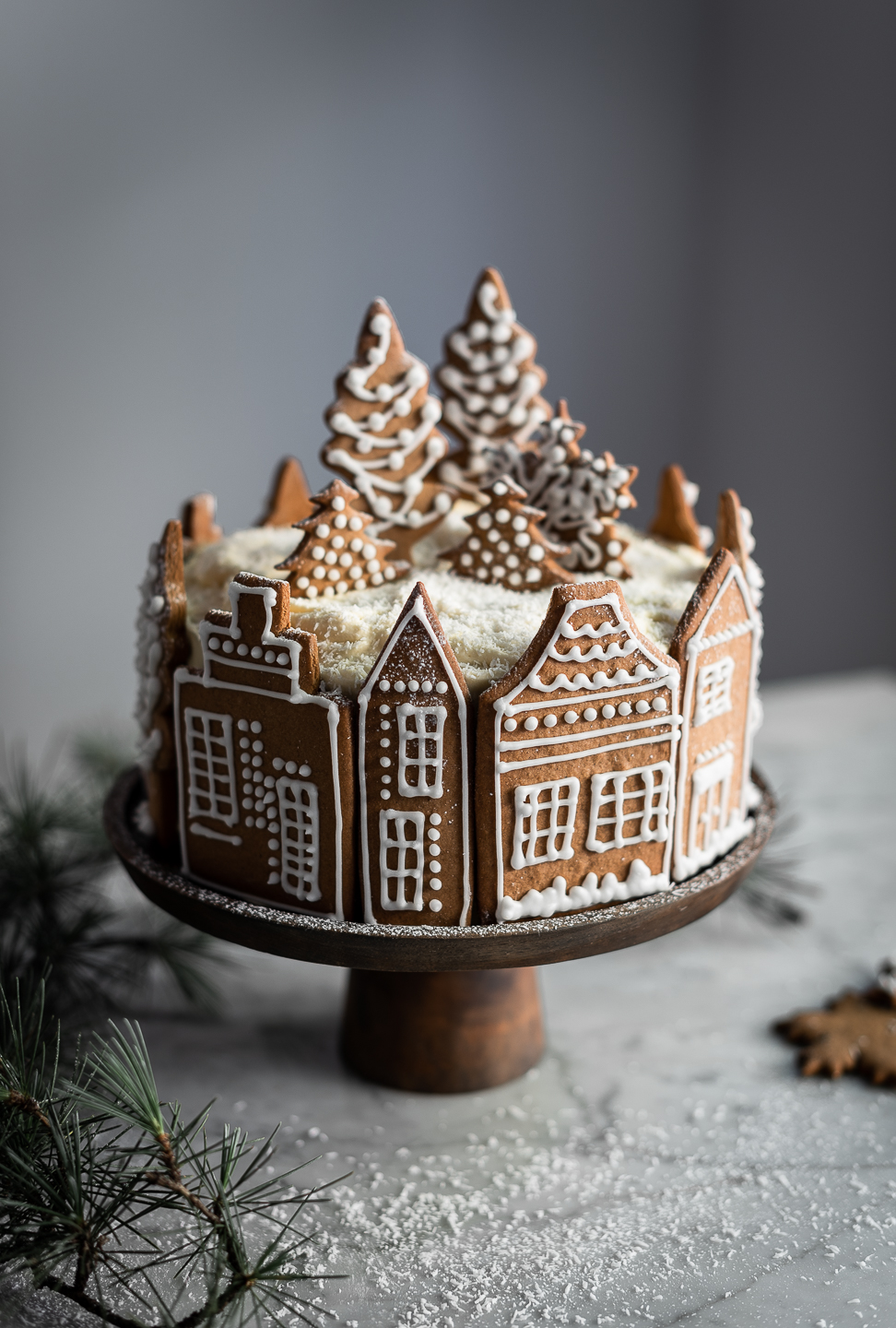 The cake you've all bee wild for this year, the Gingerbread village cake. And why not? It's cake and cookies in one.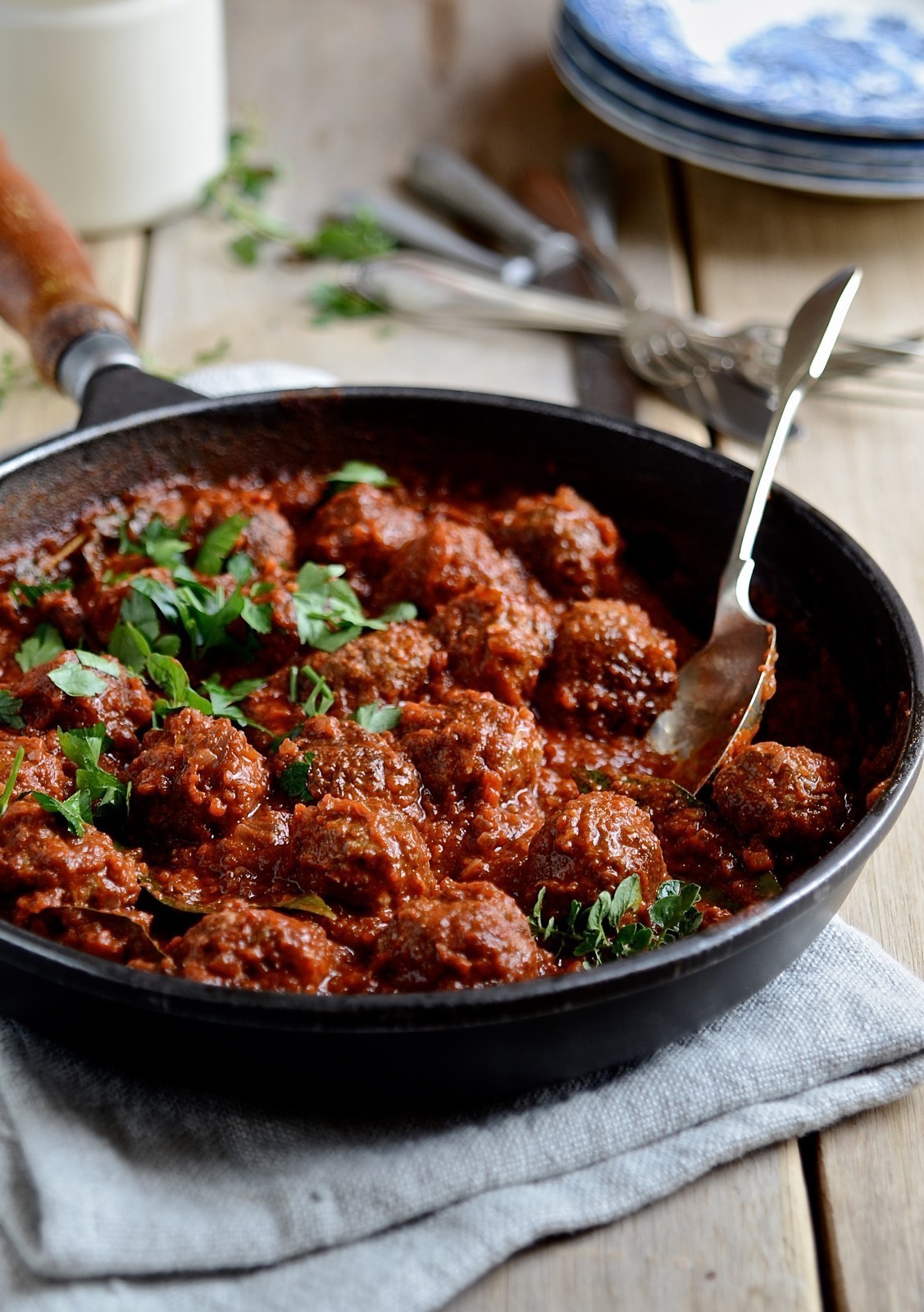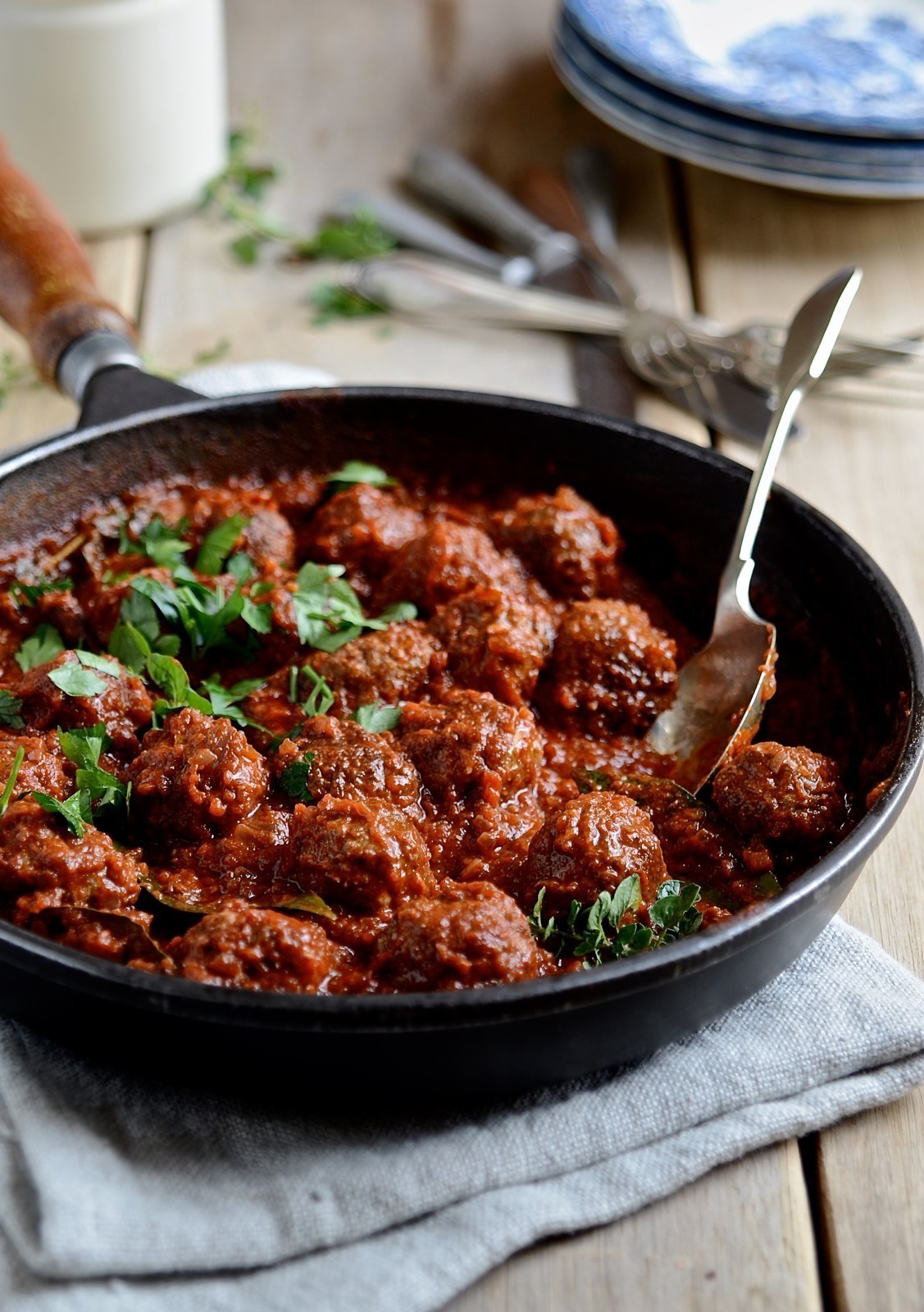 Yes, more meatballs. Inspired by everything we love about Tapas. If you're a meatball fan, I think you're going to love these Spanish meatballs.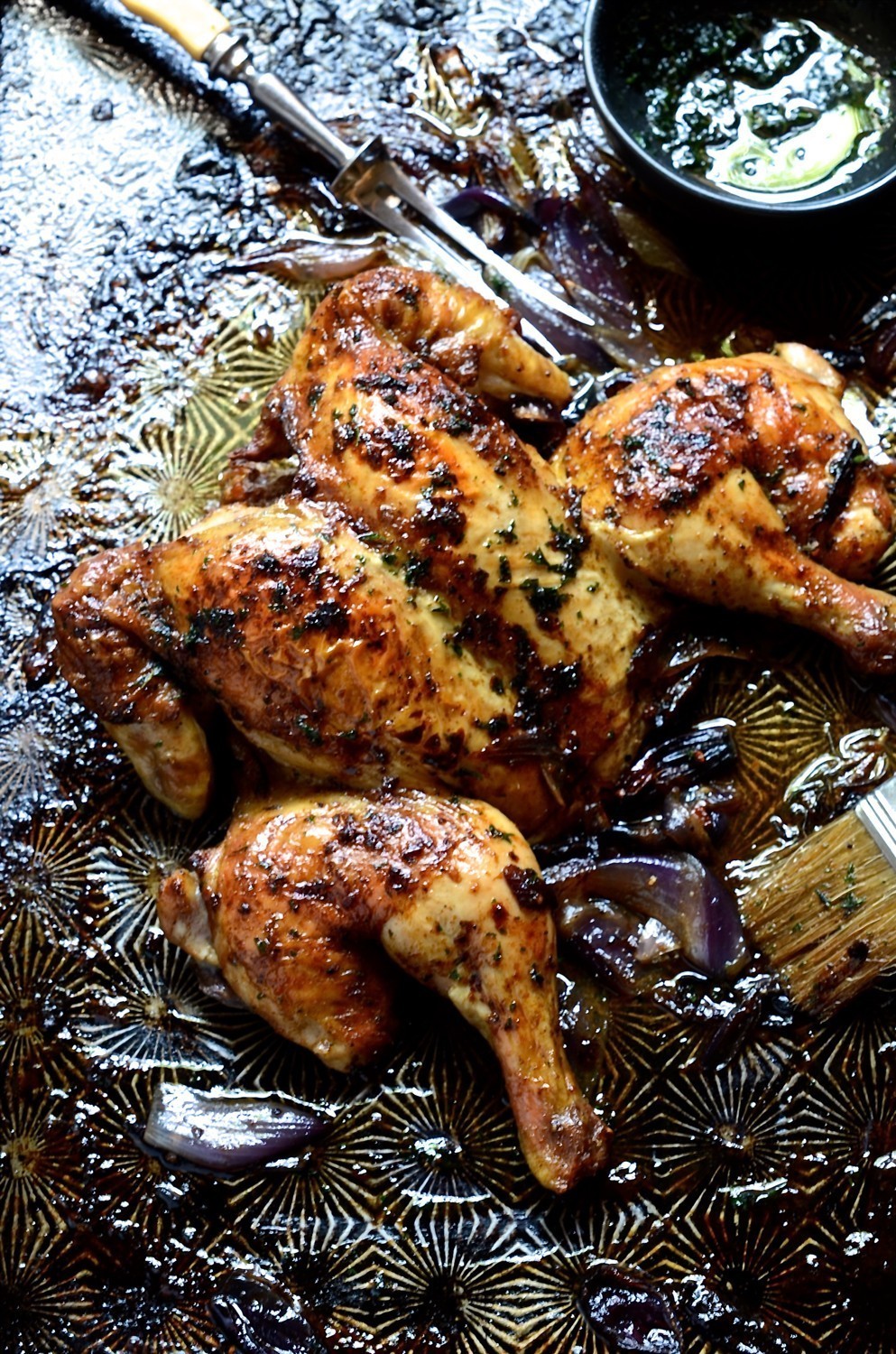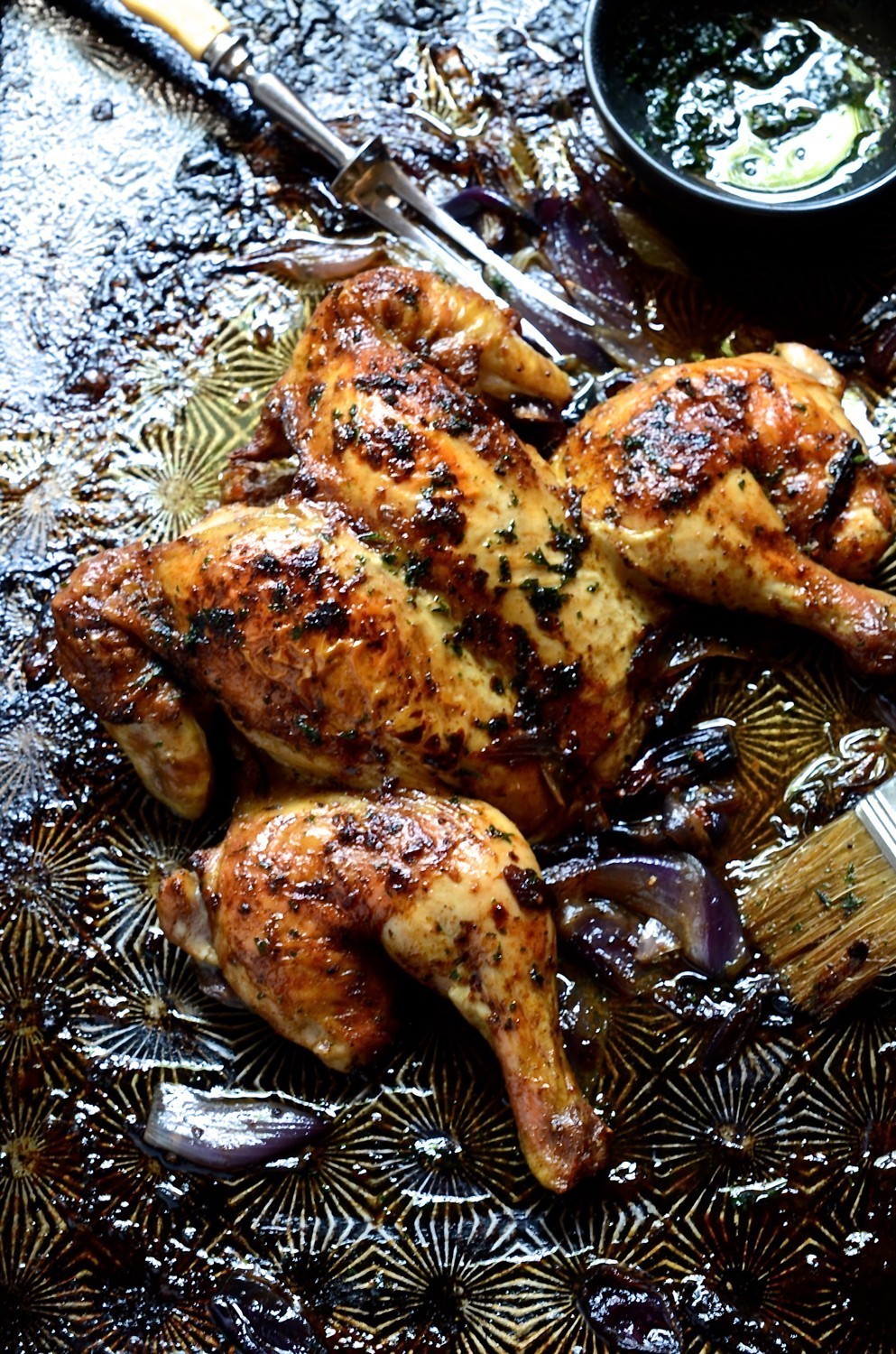 I have a friend who, by her own admission, is neither a great nor confident cook. She needed a chicken recipe that was doable, but impressive. (date night dinner) I recommended this Paprika roast chicken. Of course, I spatchcocked her bird before she headed home to finish the job. Apparently, there was  a lot of finger licking  and mmmm's. Since the victory, I've spatchcocked her chickens on repeat. Try it. It'll give the Nando's chicken a run for its money.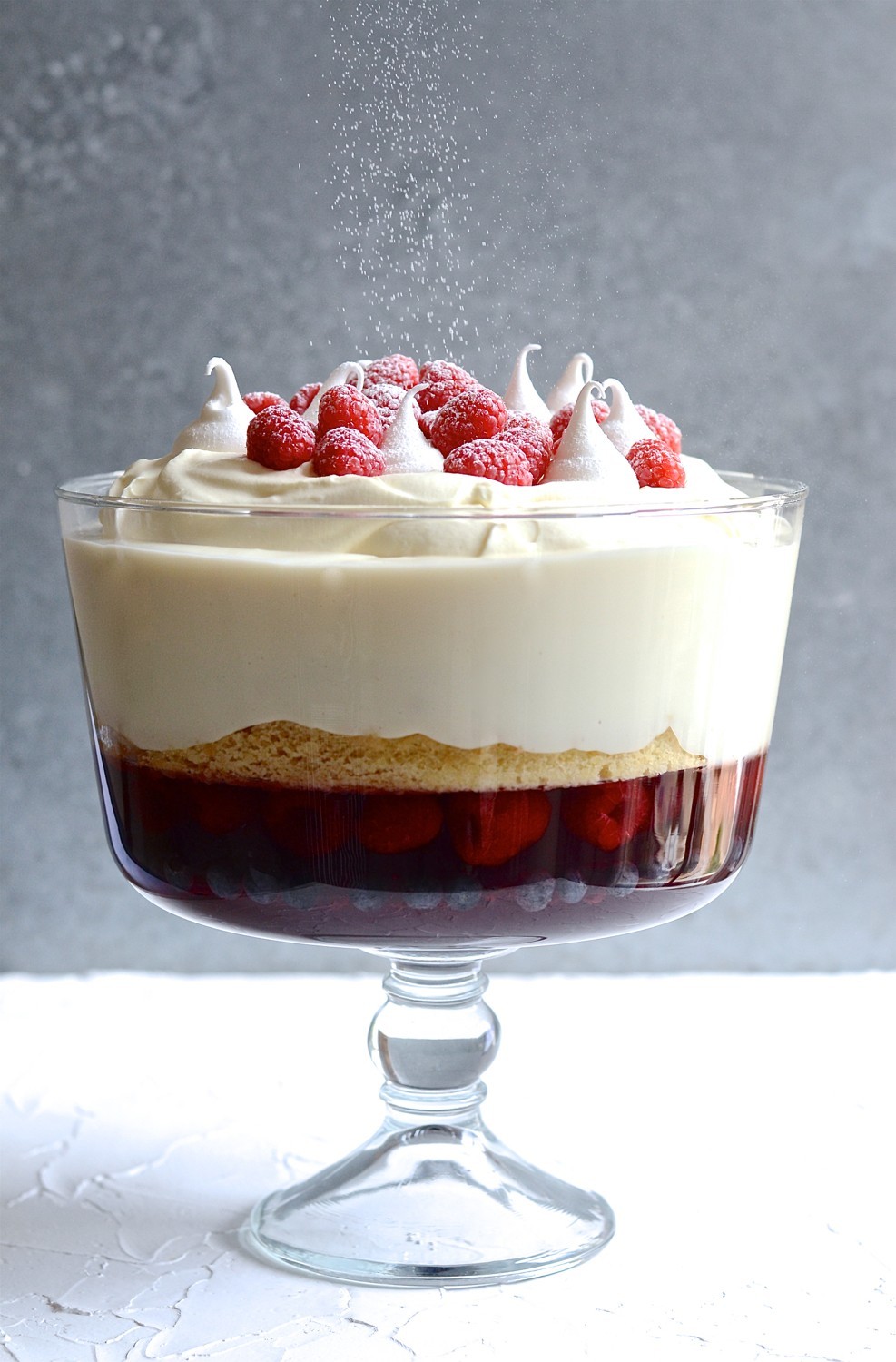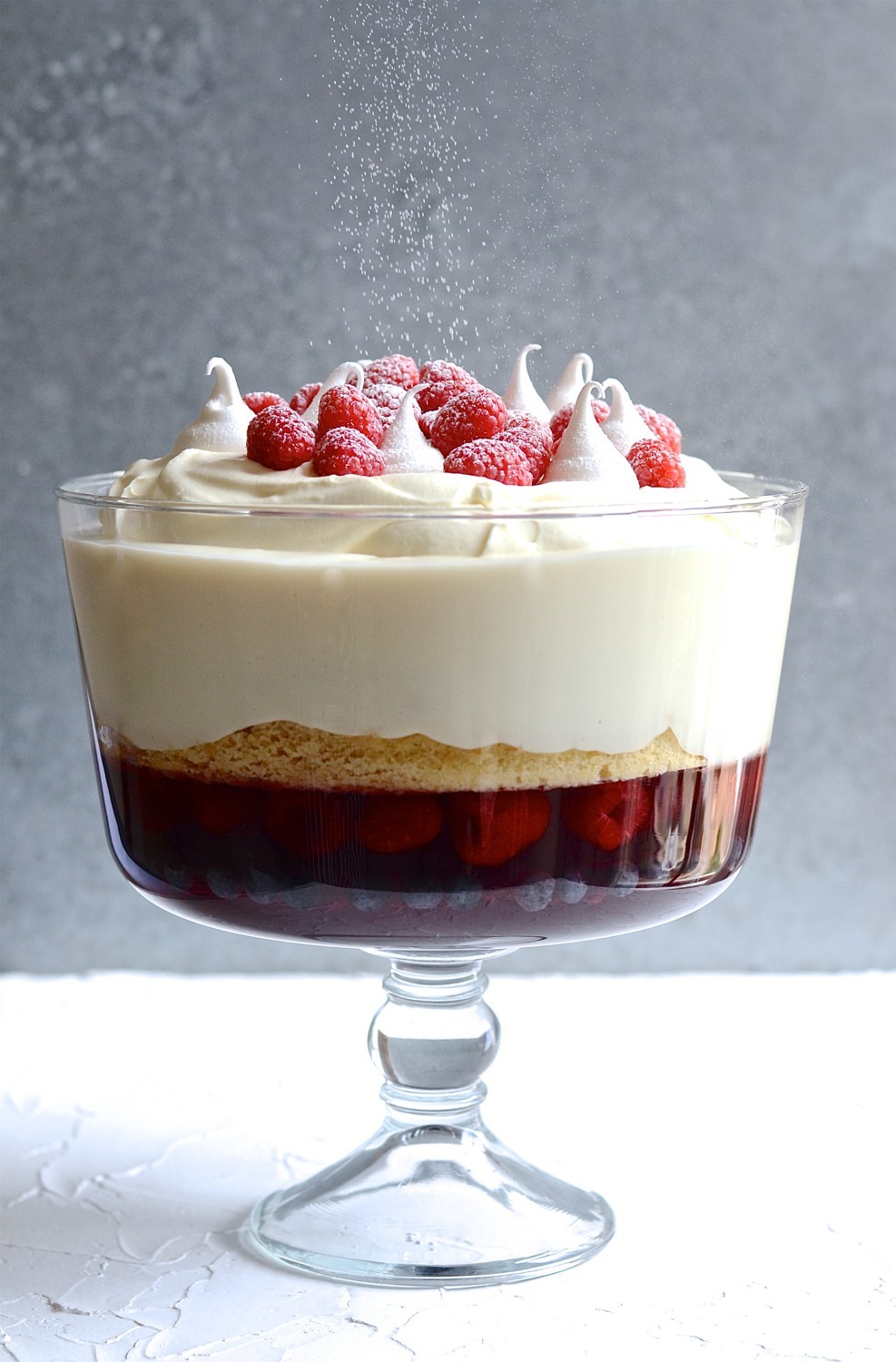 When was trifle not a good idea. First place in the dessert category. Here's how to make a failsafe Showstopper Trifle.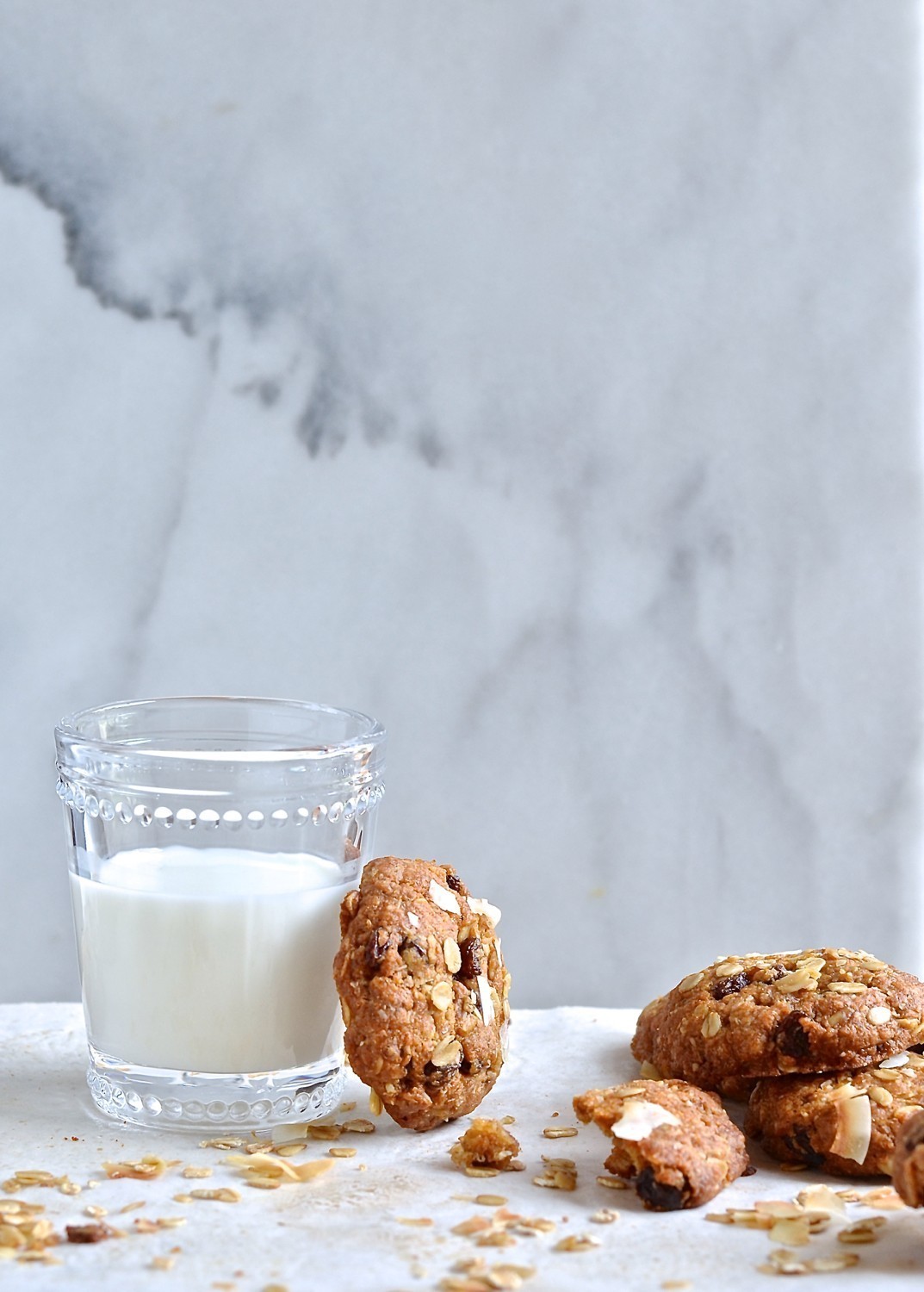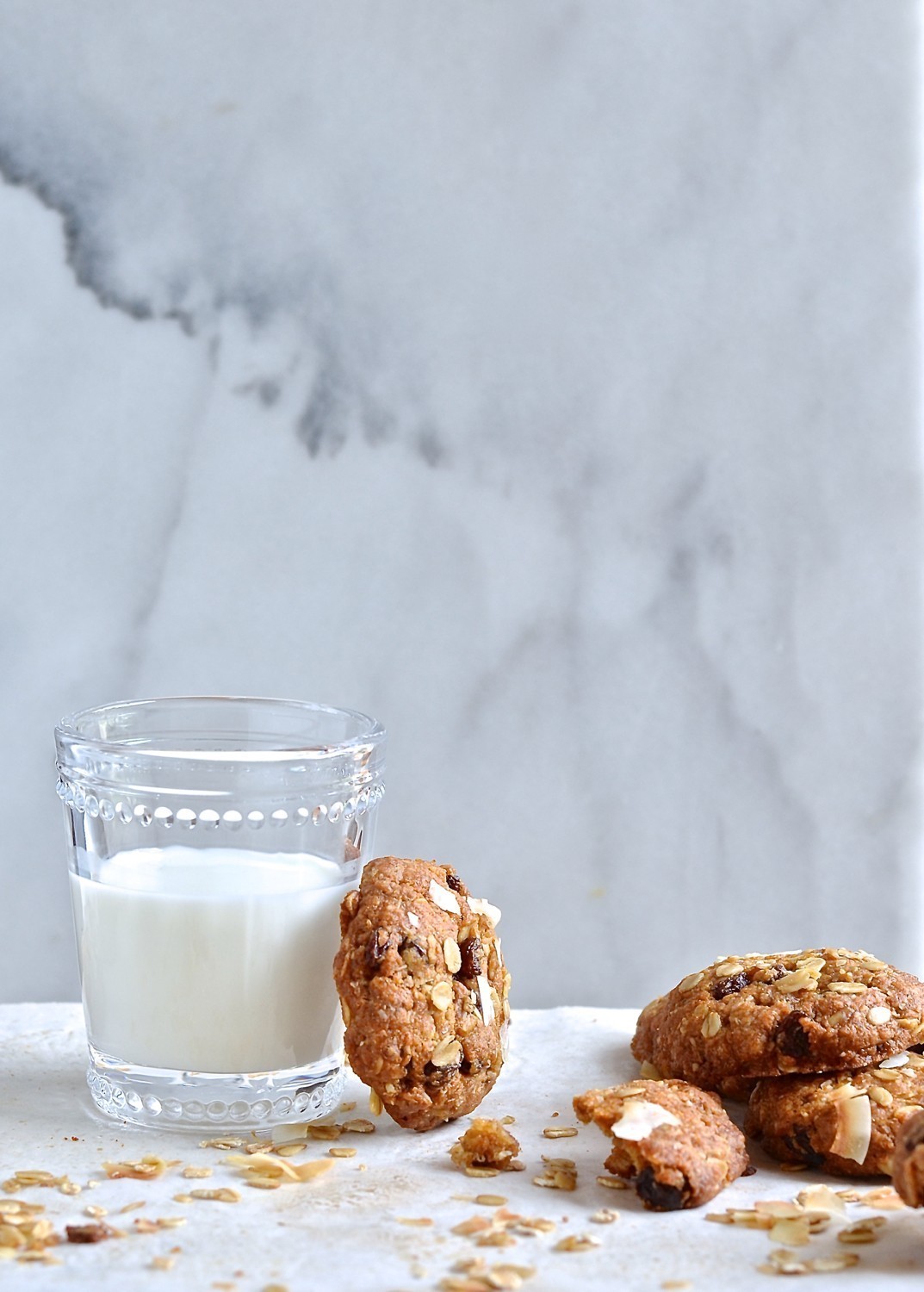 Oaty. Crunchy. And very more-ish. Ottolenghi's Anzac cookies.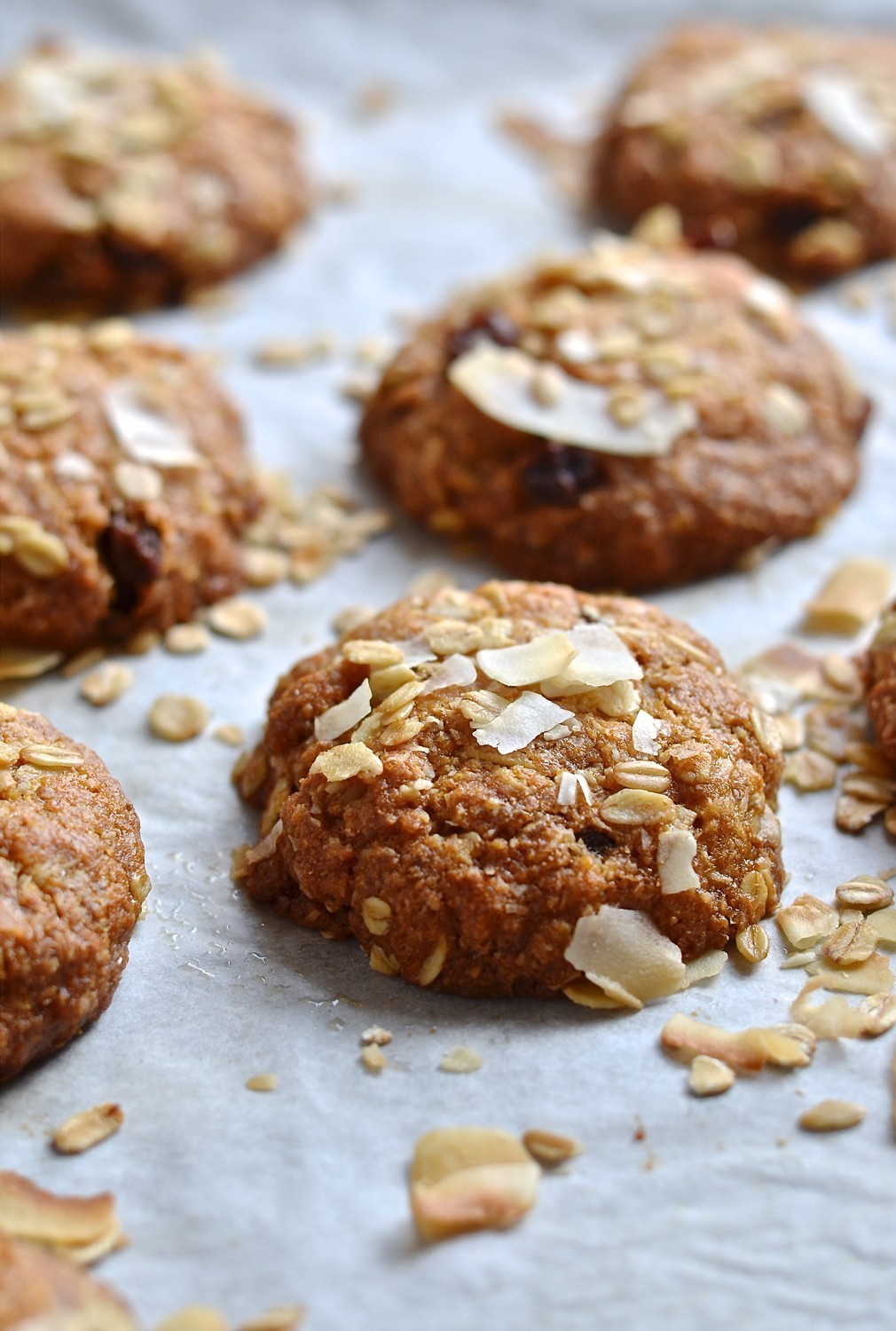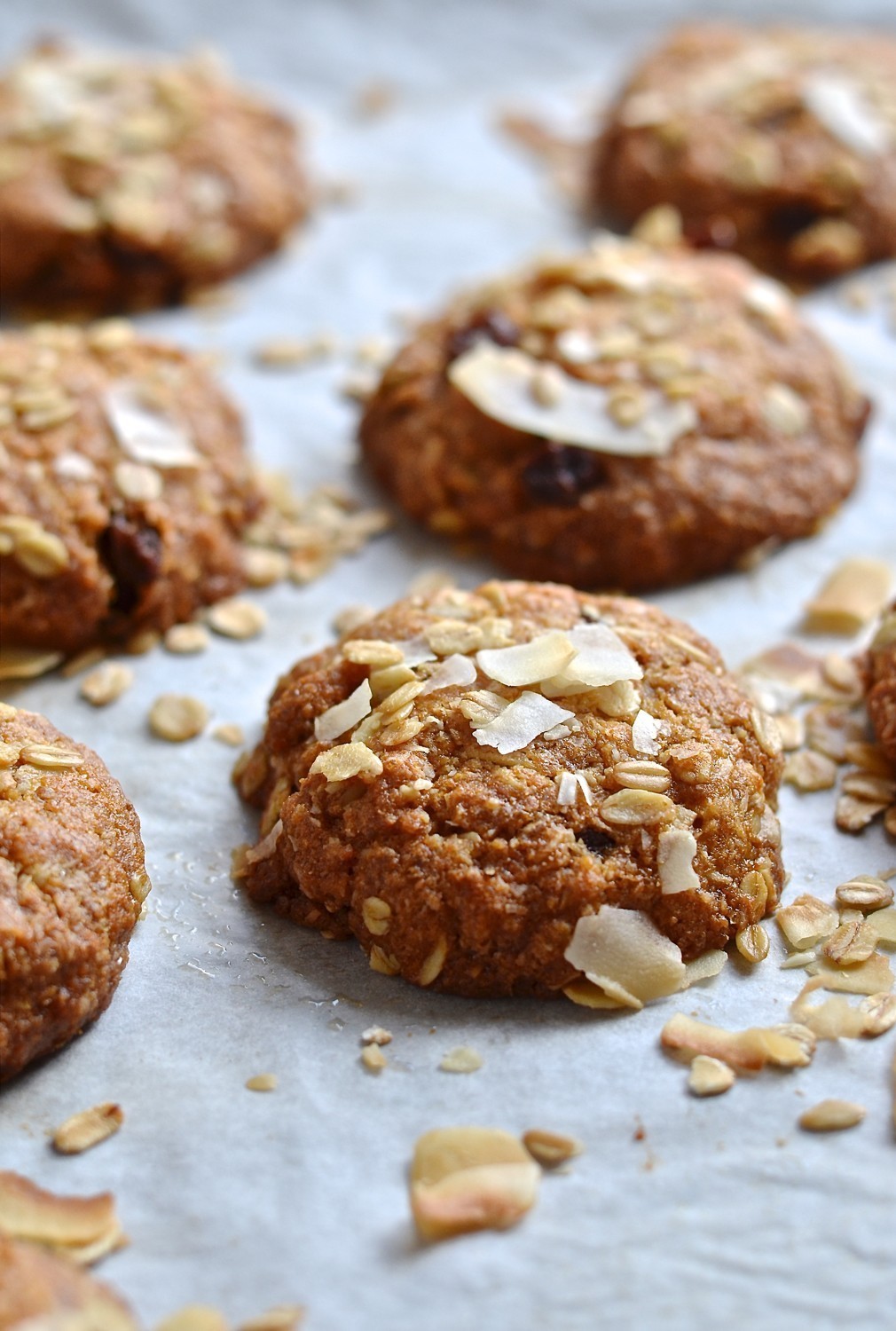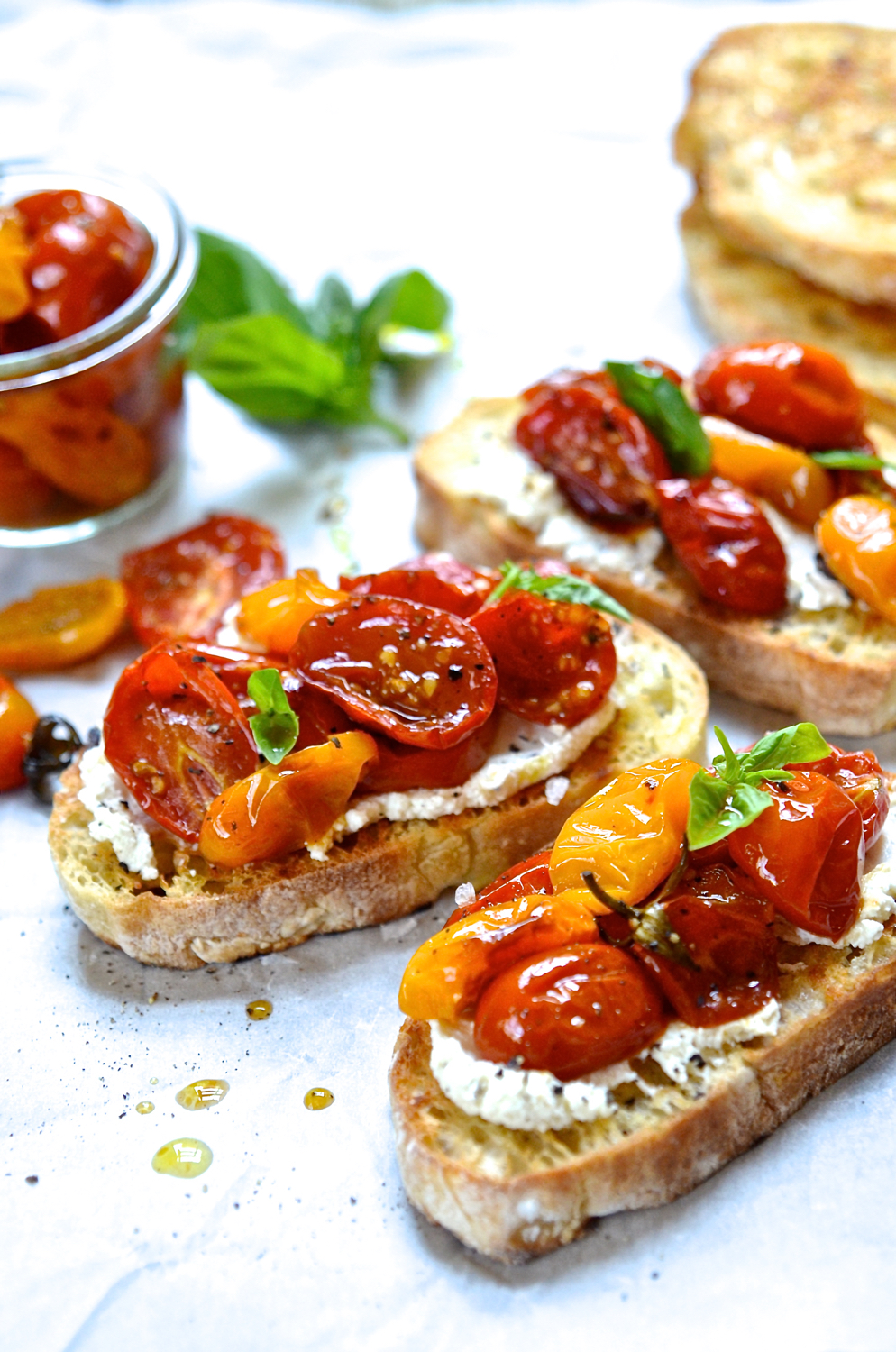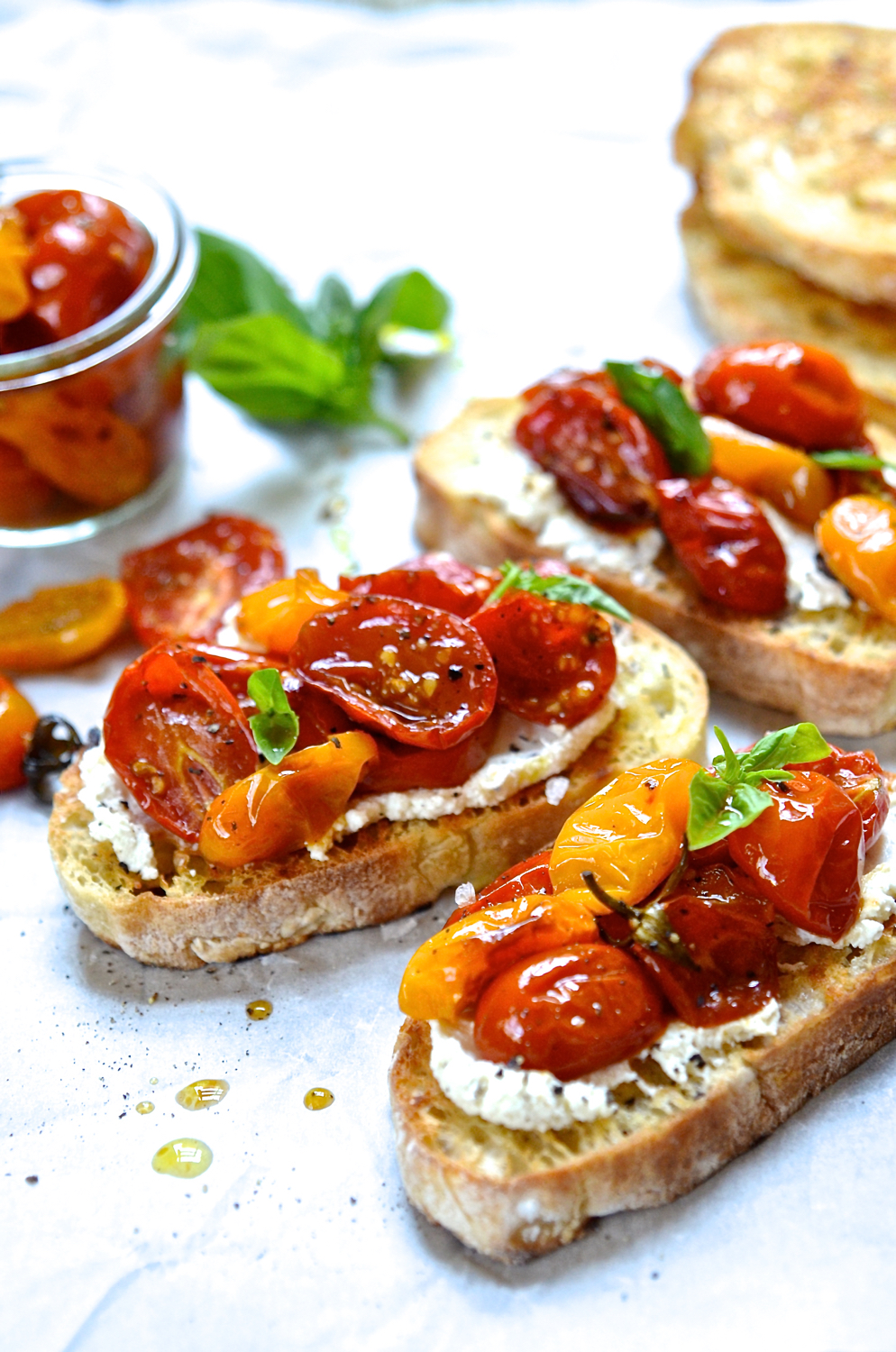 Whenever I make these Tomato Bruschetta, they're first off the board. Excellent for casual summer drinks party.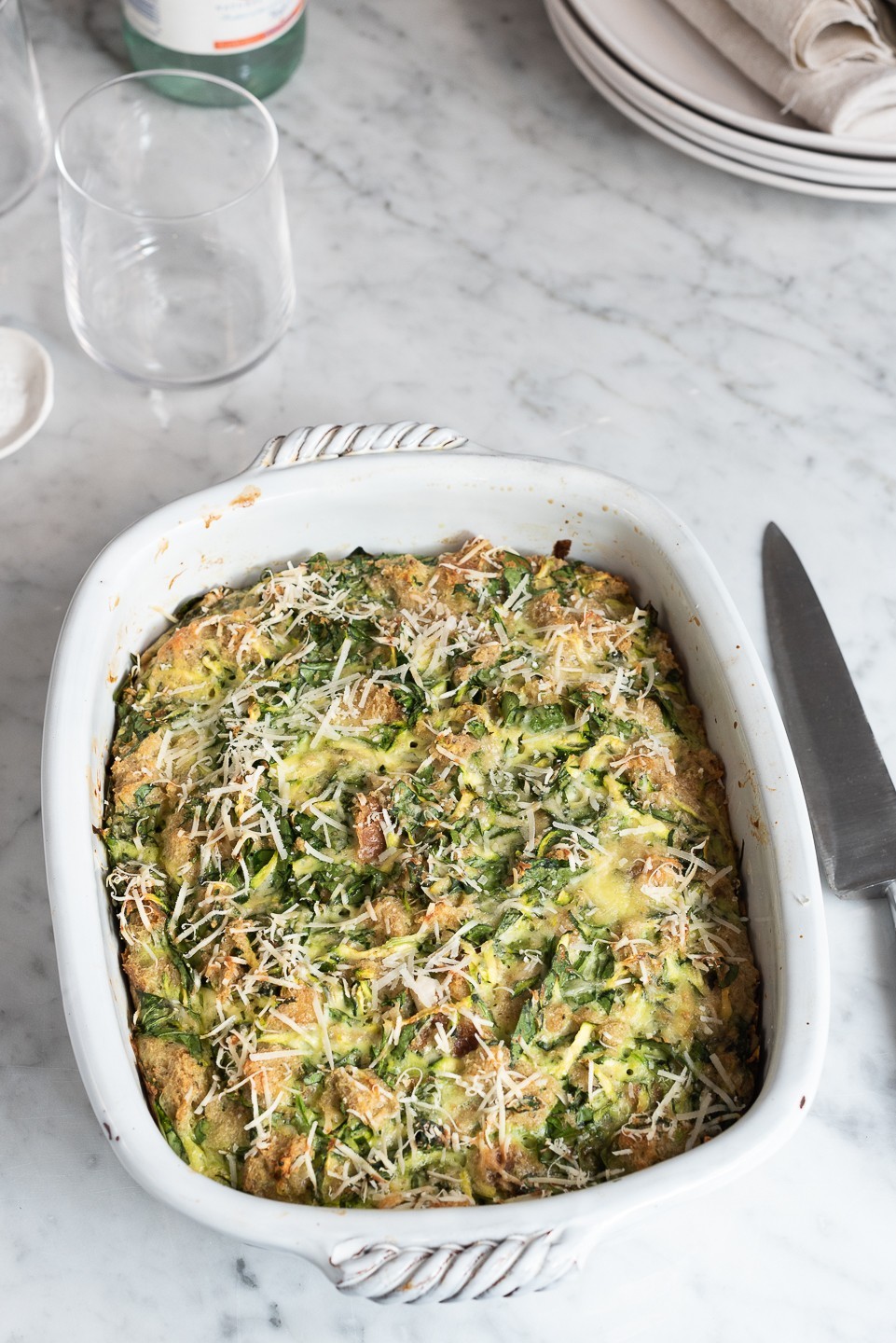 Casual weeknight supper – Courgette and ciabatta frittata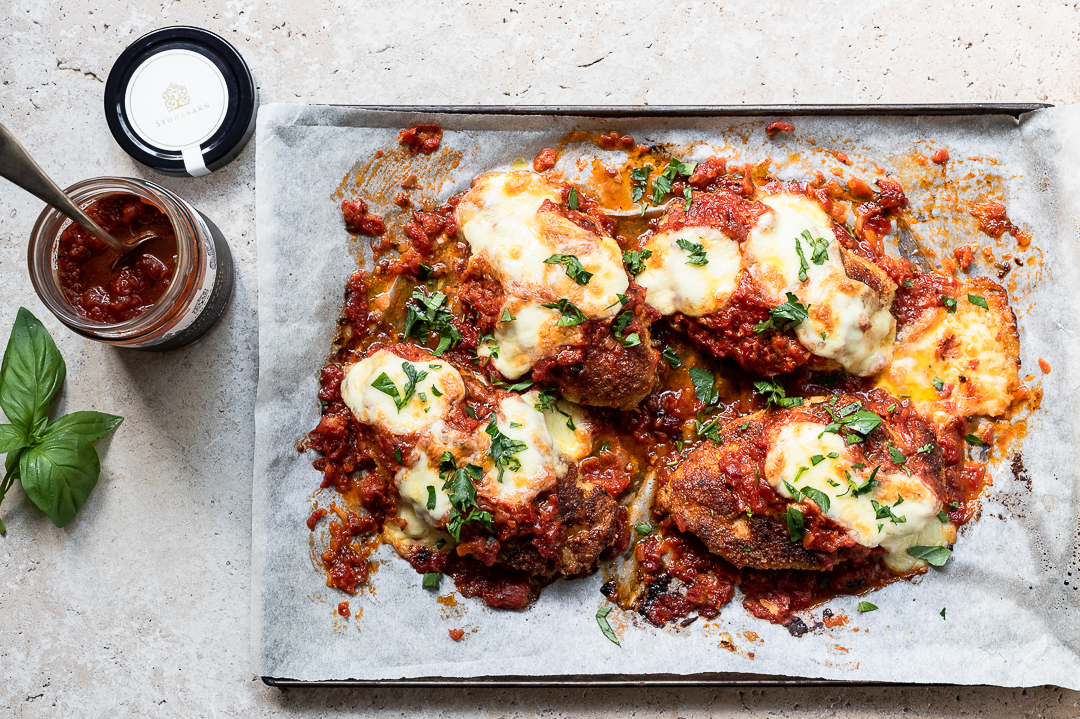 Chicken Parmigiana with Truffle Tomato Sauce Outright winner chicken dinner.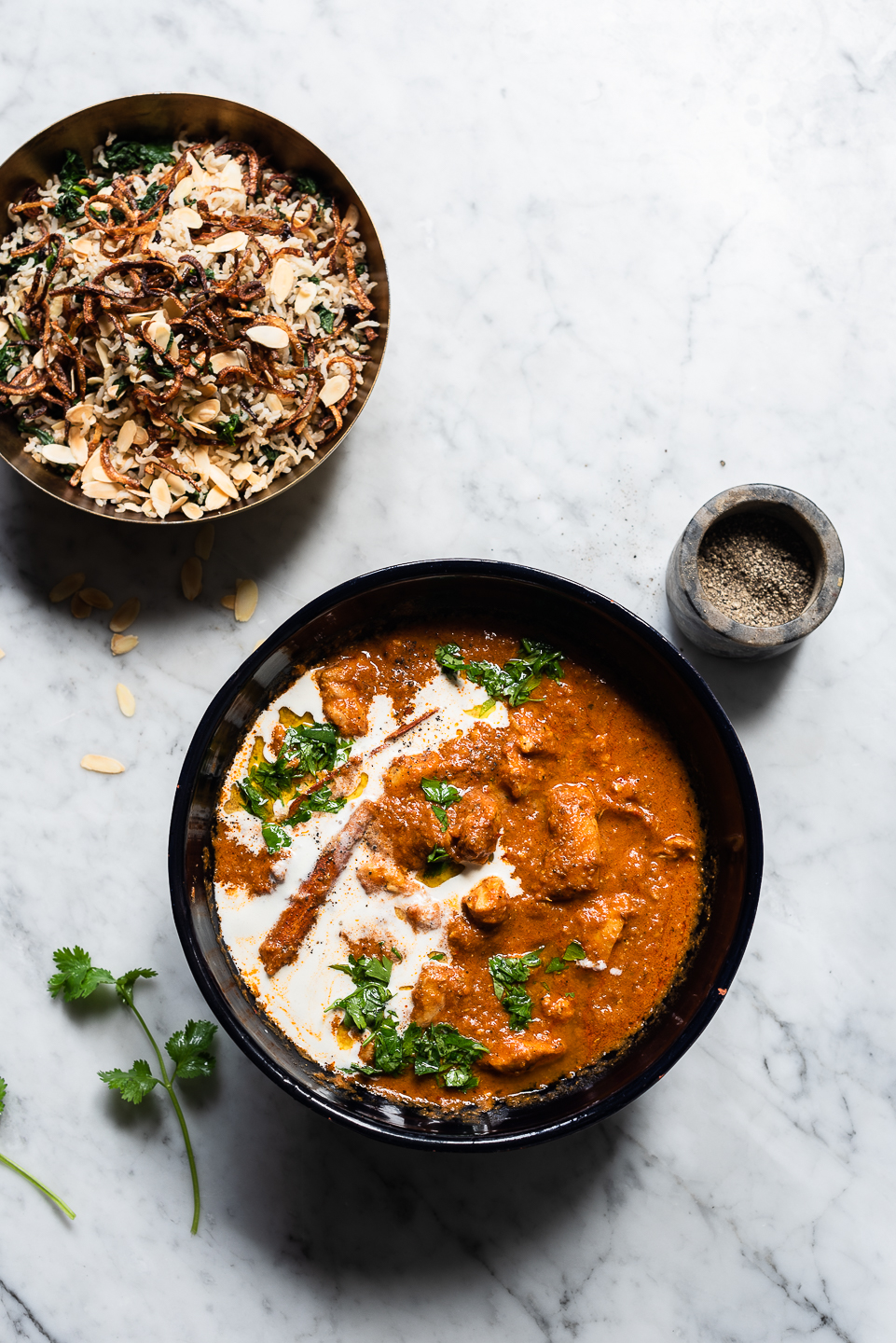 Dinner in a dash never tasted this good. My 2 ingredient Butter chicken curry is a weeknight lifeline. And completely delicious!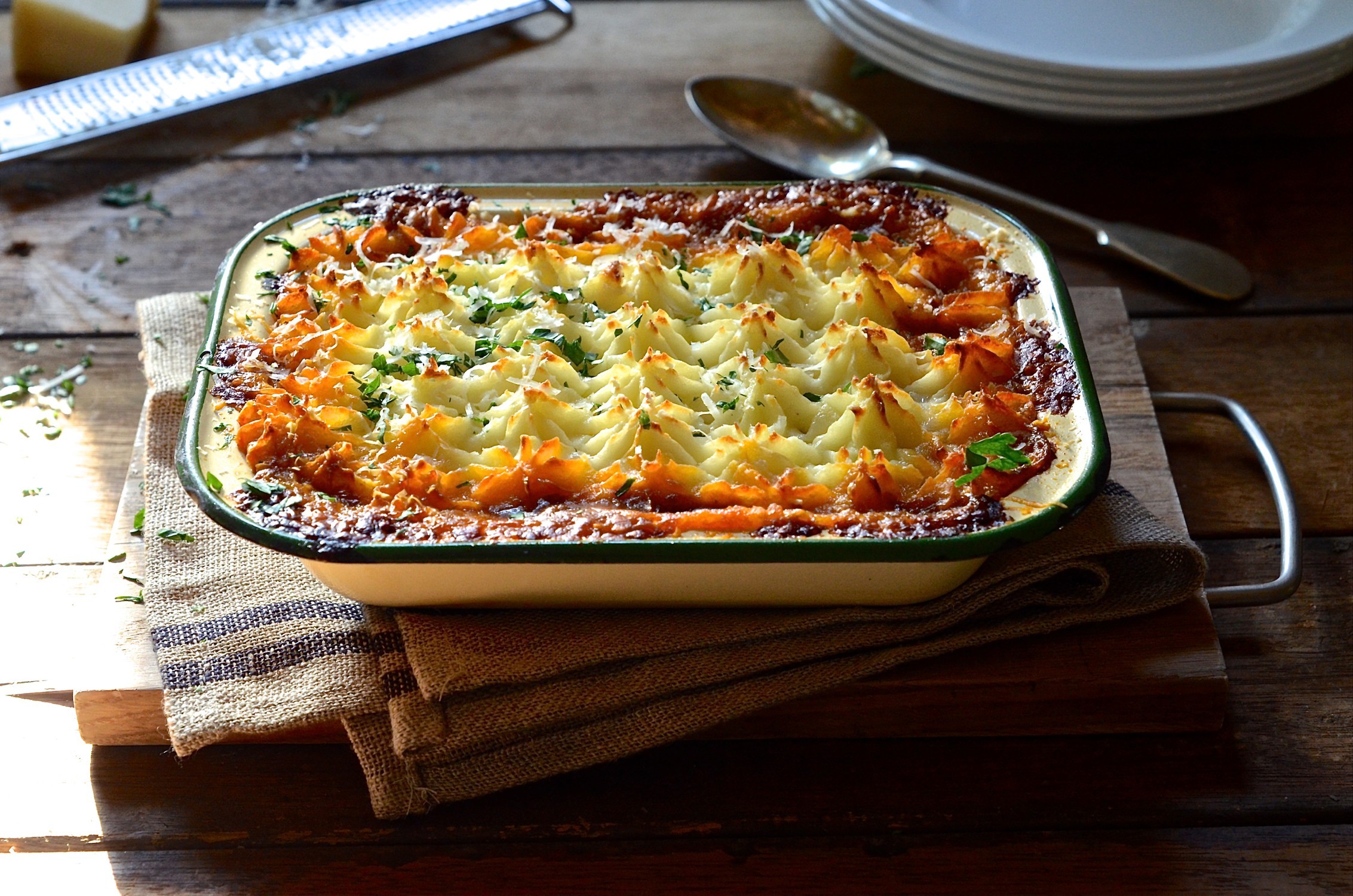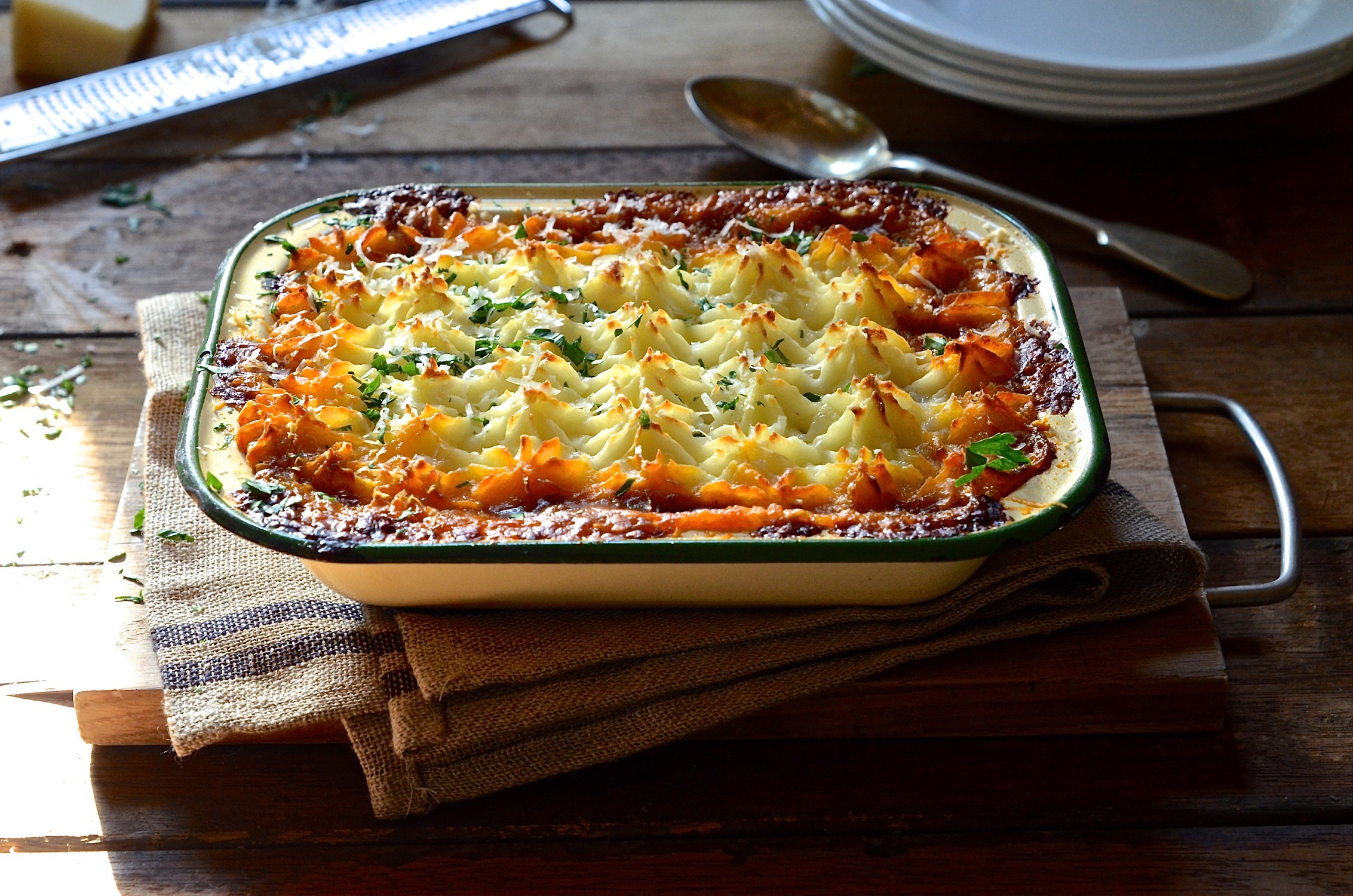 Sliding in at no 20, Bibby's Shepherd's Pie. Cozy comfort topped with fluffy mash. Not that it needs anything more but, according to my husband, who is a professional pie eater, HP sauce is just the ticket!  That's a wrap for this year's favourite recipes. Please do let us know what you've made and loved, over and over. Happy cooking friends.