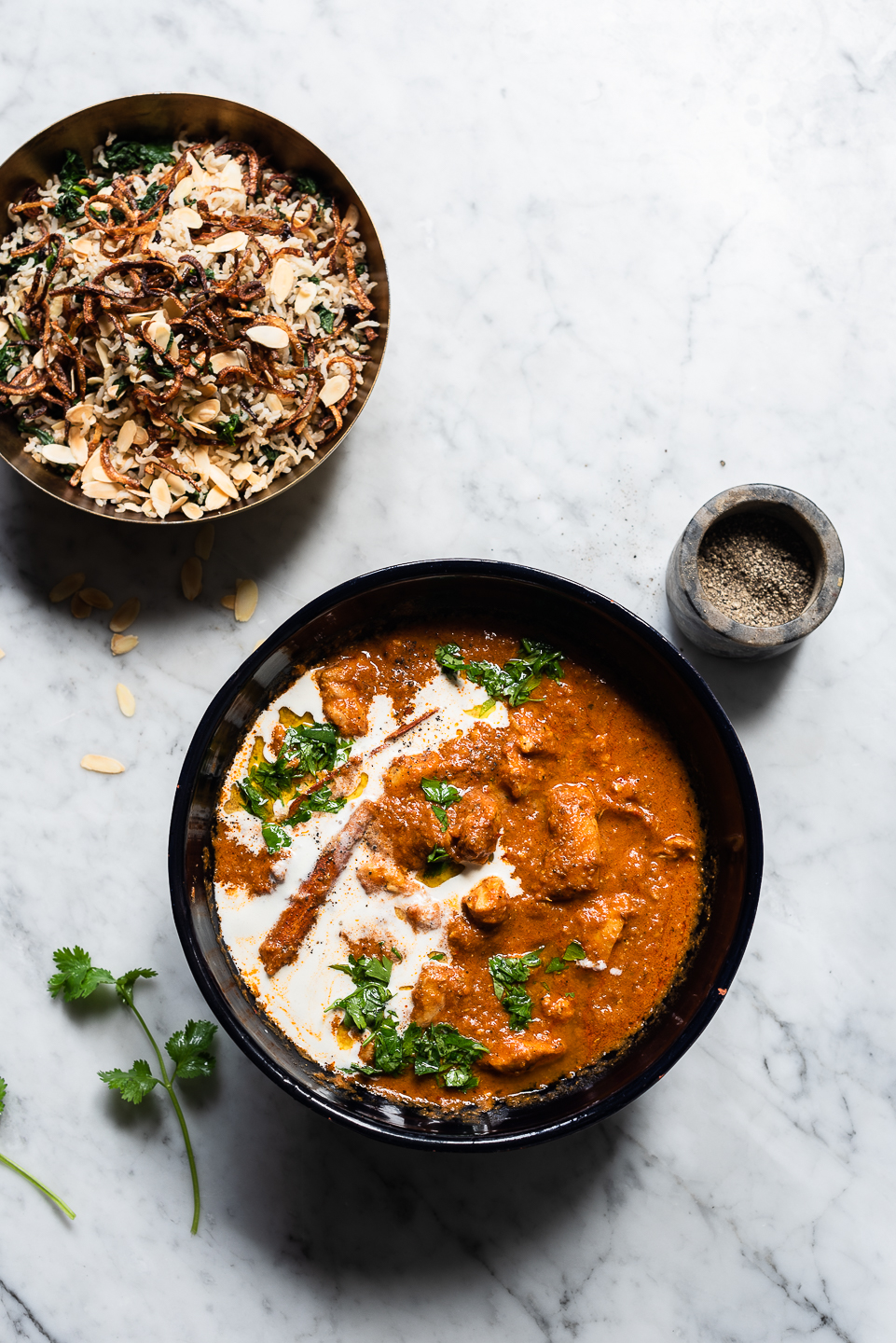 Two ingredient butter chicken curry? Yip, it's possible, with the help of Pesto Princess' new Butter chicken curry sauce. Not usually one for instant anything, preferring the cook from scratch route, but, even cooks who love to cook, a lot, get weary and need secret support that tastes like home food. And this butter chicken curry delivers on all scores. In fact, when my daughter tasted it, she said, I love your curries, Mama. This is so good! To which Darren replied, it's not your mother's. So unfortunate when your secret's out the bag. Anyhow, here's the take away.  This butter chicken curry tastes homemade, is free of preservatives and just plain delicious!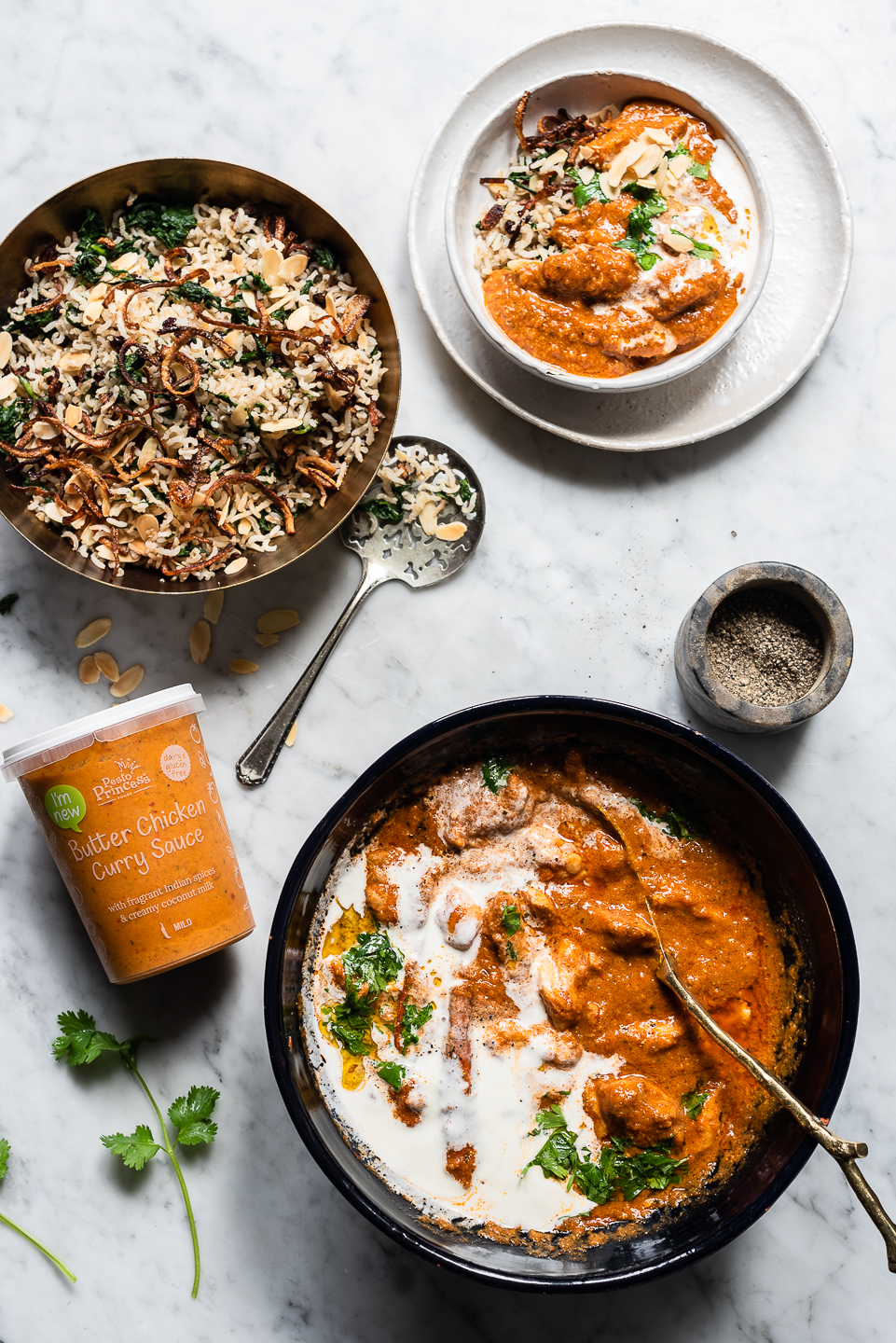 So here's what I did, besides, very little. Heat a smattering of coconut or vegetable oil in a heavy based pan. Add your chicken strips, skinless thighs or breast fillet, season, then brown on all sides. Pour in the sauce and simmer for 15 -25 minutes, depending on whether you use white or brown meat. From there, you're on the home stretch.  The sauce is deeply flavourful with a wonderful mix of all those warming spiced you'd expect from a good homemade curry. You can of course veer off any number of directions. Add a splash of cream to round the spices edges. Yoghurt will also do the job. If you feel that butter is what it needs, add a pat right at the end for a lovely rich top note. I melted a heaped tablespoon of butter and the same of olive oil, then mixed in finely chopped flat leaf parsley and coriander. I had some barely sour cream looking idle, which I poured over just before serving. That hot-cold contrast is sensational. And to conclude,  we all know there is nothing better than curry and carbs. Buttered Garlic naan bread is a firm favourite. So too is a spinach rice pilaff with crispy onions. Utterly marvellous for a speedy midweek supper.
Pesto Princess Sauces are available from stockist throughout South African. A comprehensive list is available on their website. If you're in Johannesburg, Jacksons  Real Food Market and Pick n Pay on Nicol might be the closest options.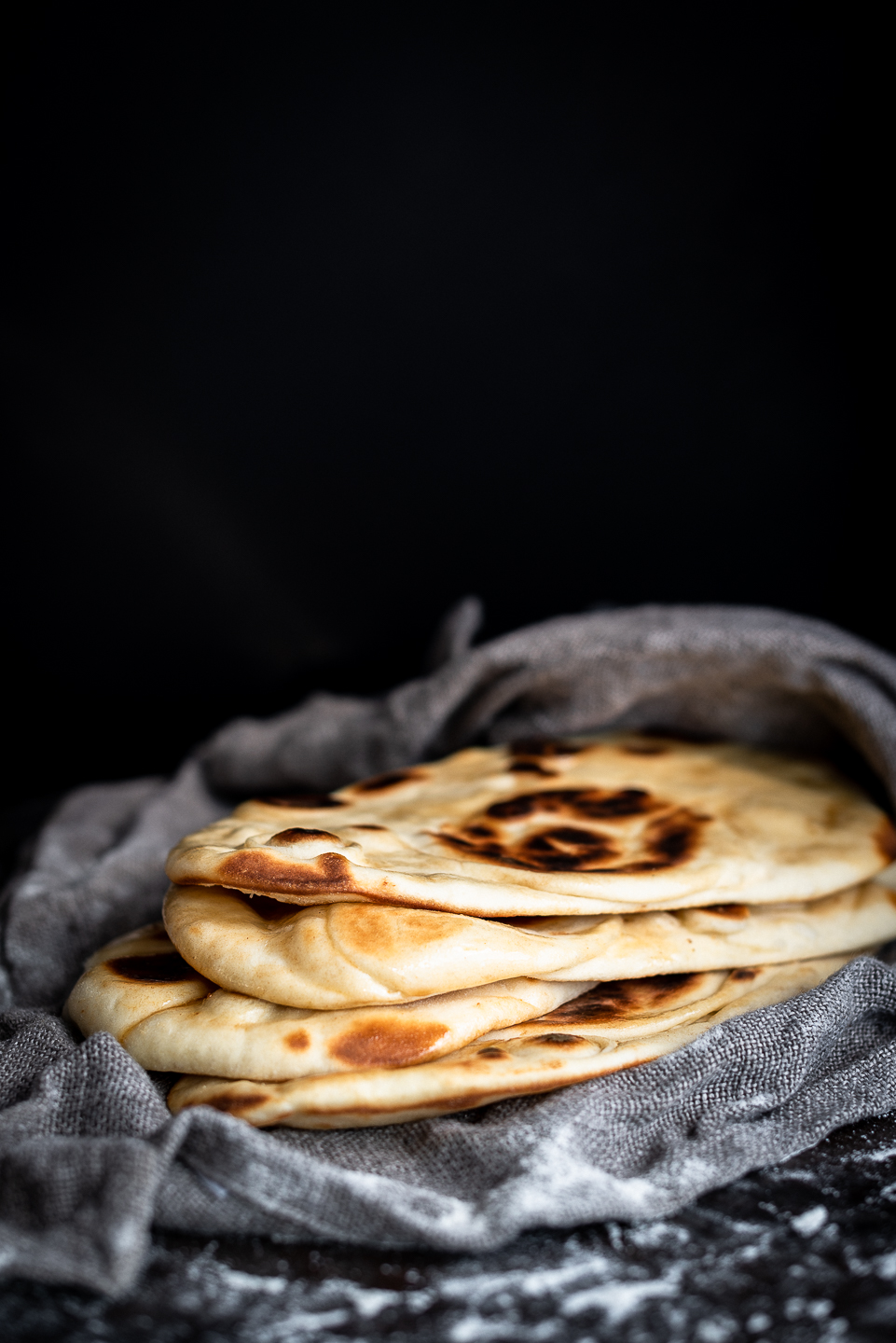 Buttered Garlic Naan from the Bibby's Kitchen Cookbook. Available online Here.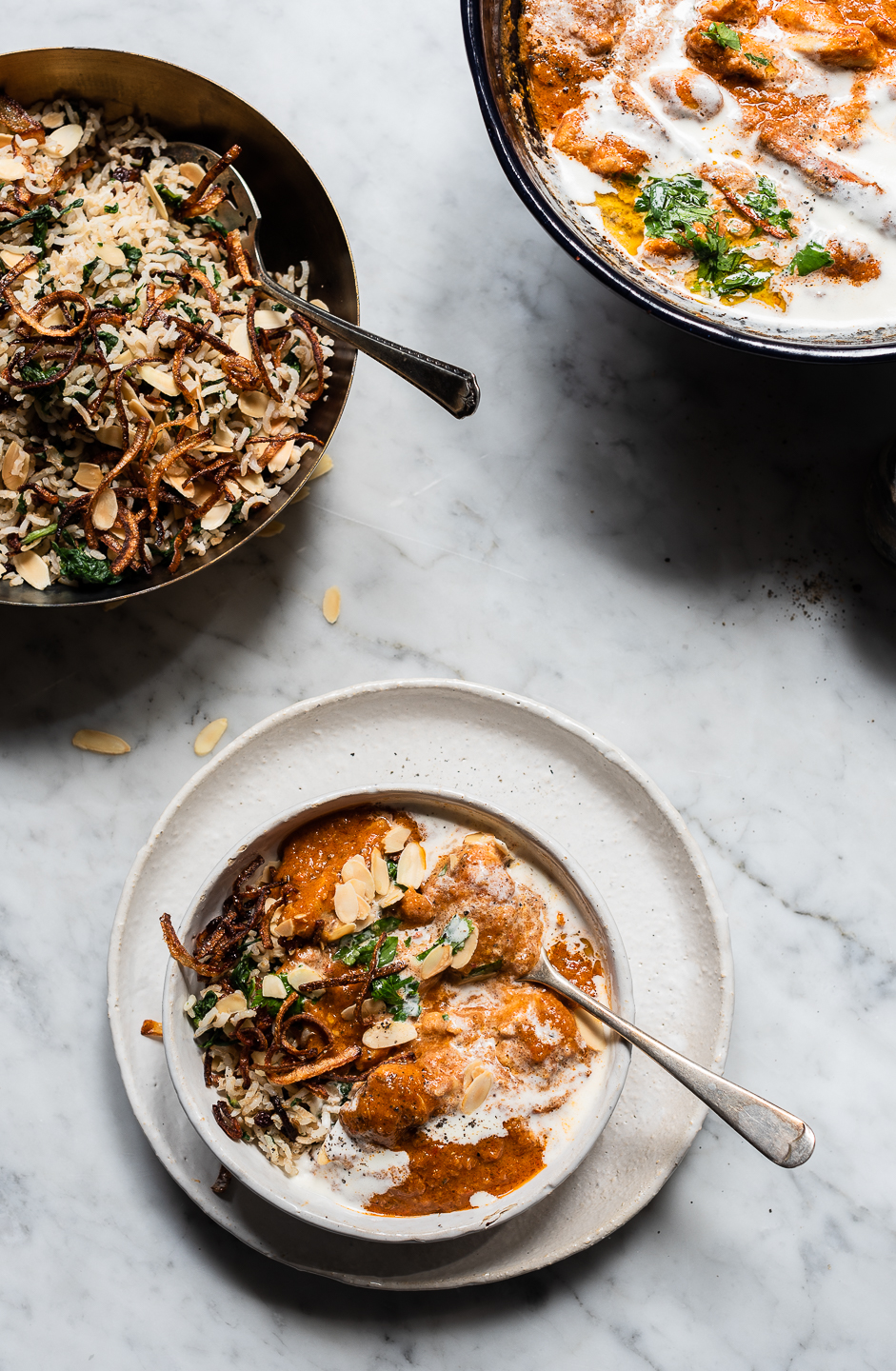 Two Ingredient Butter Chicken Curry
Serves 4 -6
oil, for cooking
800g chicken thighs, boneless and skinless, cut into strips
2 x 500g tubs Pesto Princess Butter Chicken Curry Sauce
2 cinnamon sticks (optional)
Heat the oil in a heavy based pan.
Season the chicken lightly with salt and black pepper. Add the chicken to the pan and brown on both sides. A little charring adds to the flavour.
Add the sauce and stir through. Drop in the cinnamon, if using. Cover partially with a lid and simmer for 15 -25 minutes, depending on whether you use white or brown meat.